Last Updated on April 22, 2023 by Ewen Finser
Similarweb is a powerful tool that can give you some valuable insights into your chosen industry. The question is, what is the best Similarweb pricing plan, and how can you choose the best one?
It's actually not that simple, because Similarweb offers premium plans on request, and their price points are decided on a variety of factors including the size of your business and the tools you need. However, they do offer a free trial which allows you to test the platform before use.
We'll talk you through what to expect from Similarweb and their custom pricing plans. But first, what is Similarweb, and what does it have to offer you?
TL;DR: Here's which program I'd go with based on business type:
Note: to access the "pricing options" you have to first sign up / get started with an email address.
About Similarweb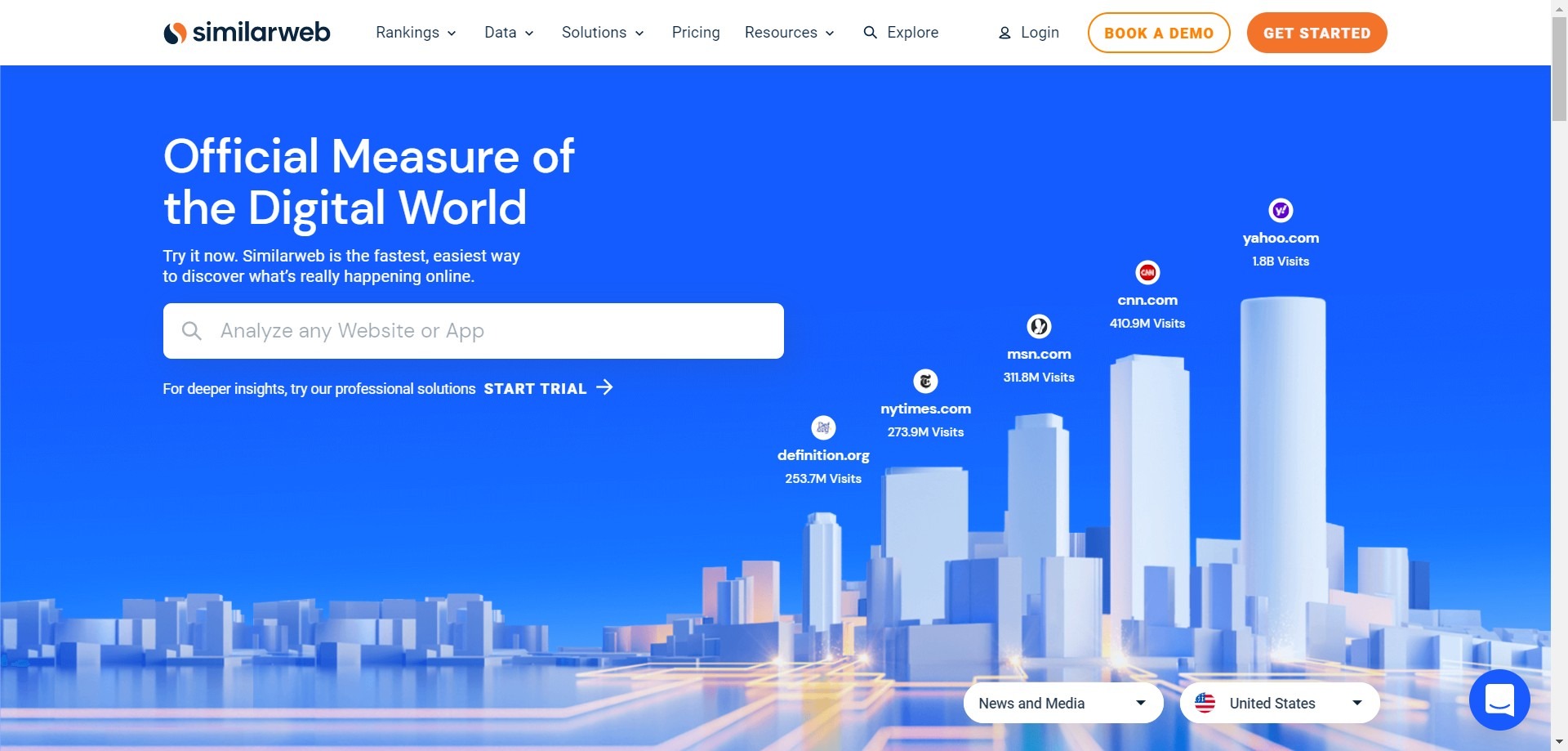 Similarweb is a web analytics service, offering a range of SEO tools and in-depth insights on a huge number of websites and businesses. They also offer help for eCommerce business owners to fully understand their chosen market.
They offer a suite of tools, so here's a bit more detail about the features they have to offer:
Digital Research Intelligence
Similarweb offers digital research intelligence. What does that mean? Essentially, it means that they can do in-depth research into global market trends and audience behavior.
You can find out how you compare to your competitors and market leaders, analyze industries, and identify trends before they really take off.
They allow you to research any company in-depth, which can help you to form your own growth strategy. Plus, you can analyze the behavior of your customers or audience, improving conversion rates.
Digital Marketing
Similar to the Digital Research Intelligence features, you can analyze your own performance and your competitors' strategies using Similarweb's competitive analysis. They also offer keyword research, so you can see what keywords are generating the most traffic to your competitors.
You can undertake referral research, analyzing potential new partners by looking at their website traffic and performance, as well as researching ads released by competitors to see how well they have performed with certain audiences.
Shopper Intelligence
This area of the platform is focused on shopper intelligence. If you sell on Amazon, this is the part that will interest you the most for competitor insight. It allows you to uncover customer demand by looking at product views, units sold, and revenue.
You can also gain some insight into browsing behaviors, optimizing your Amazon search strategy by finding the best keywords.
If you're interested in this, you can get some more recommendations for excellent services in our guide to the Best Amazon Product Research Tools, which can help you if you're just starting out on Amazon.
Investor Intelligence
Similarweb offers insight on over 80 million websites and over 3 million apps. It allows you to analyze traffic data, transactions, marketing channels and keywords, and audience behavioral data. Tracking hundreds of industries in over 190+ countries, Similarweb gives you real-time competitor and market information to work with.
Sales
Aimed at sales professionals, this selection of tools allows you to find sales opportunities from over 100 million potential companies, including eCommerce sites, advertisers, competitor agencies and publishers. You can gain in-depth information about a company, learning about their digital performance, allowing you to create the best sales pitch for them.
How Much is Similarweb? Similarweb Pricing Plan Overview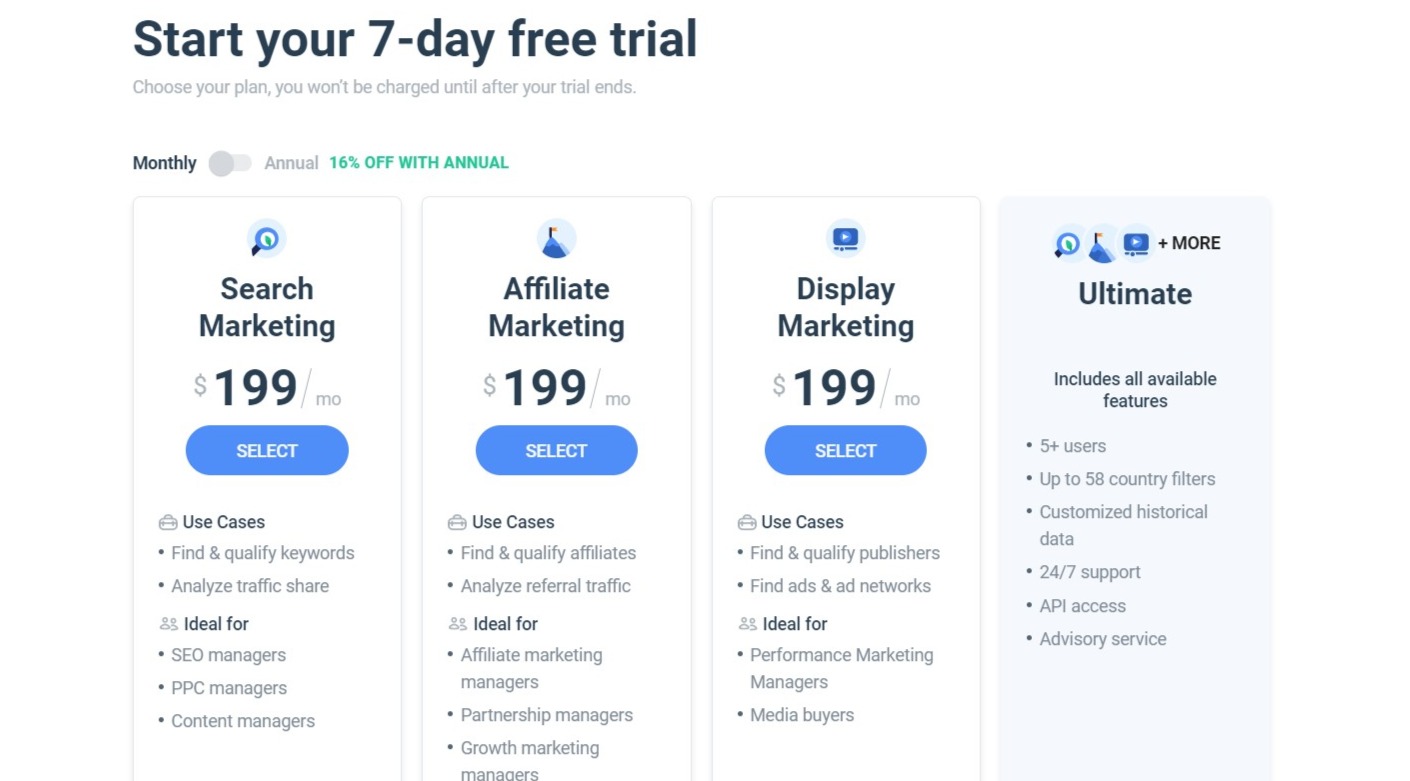 Similarweb's pricing can be a little confusing, as there are so many features to choose from.
Once you've been through the sign-up process, you will be presented with a few price options to choose from.
However, these are based on a few factors, including the industry you work in and your position within it. So the above screenshot is only applicable to a small segment of people looking to use Similarweb.
This does give you an idea of the kind of price point you can expect, however. Similarweb is a powerful tool, but it does come at a fairly high cost if you're a small or new business.
With that in mind, here's as much information as we can give you about Similarweb's pricing:
Enterprise Custom Plans
Each plan's price point depends on what exactly you need. Your industry, business size, and role will each play a factor in how much Similarweb will cost you per month.
Each Enterprise Custom Plan includes:
Unlimited results per metric
Up to 28 months of mobile app data
Up to 3 years of web traffic data
You can analyze:
Global and country-level data
Desktop – mobile web split
Mobile app engagement
Keyword analysis
Industry analysis
Unique monthly visitors
Multiple users
It also comes with a web browser extension, ranking every single website to see how they perform globally and across every country and industry. It is available for Google Chrome, Microsoft Edge, Firefox, and Opera.
You can contact Similarweb if you want more information on which plan would best suit you. That way, you can get a price quote based on your needs. You can pay monthly or annually.
They have a free trial which you can find out more about on their pricing page.
Similarweb Free Trial Options
Similarweb DOES offer free trials.
The standard offer is a 7-day Free Trial here on most of the common packages.
However, if you speak to a sales team member for a one-on-one consult, it's option possible to get (or negotiate) longer free trials and/or free trails of different modules or packages. Just set up a consult here.
Unfortunately, Similarweb does not offer any student discounts or promos. Similarweb also does not offer any special nonprofit or qualified charity pricing, either.
Similarweb Pros and Cons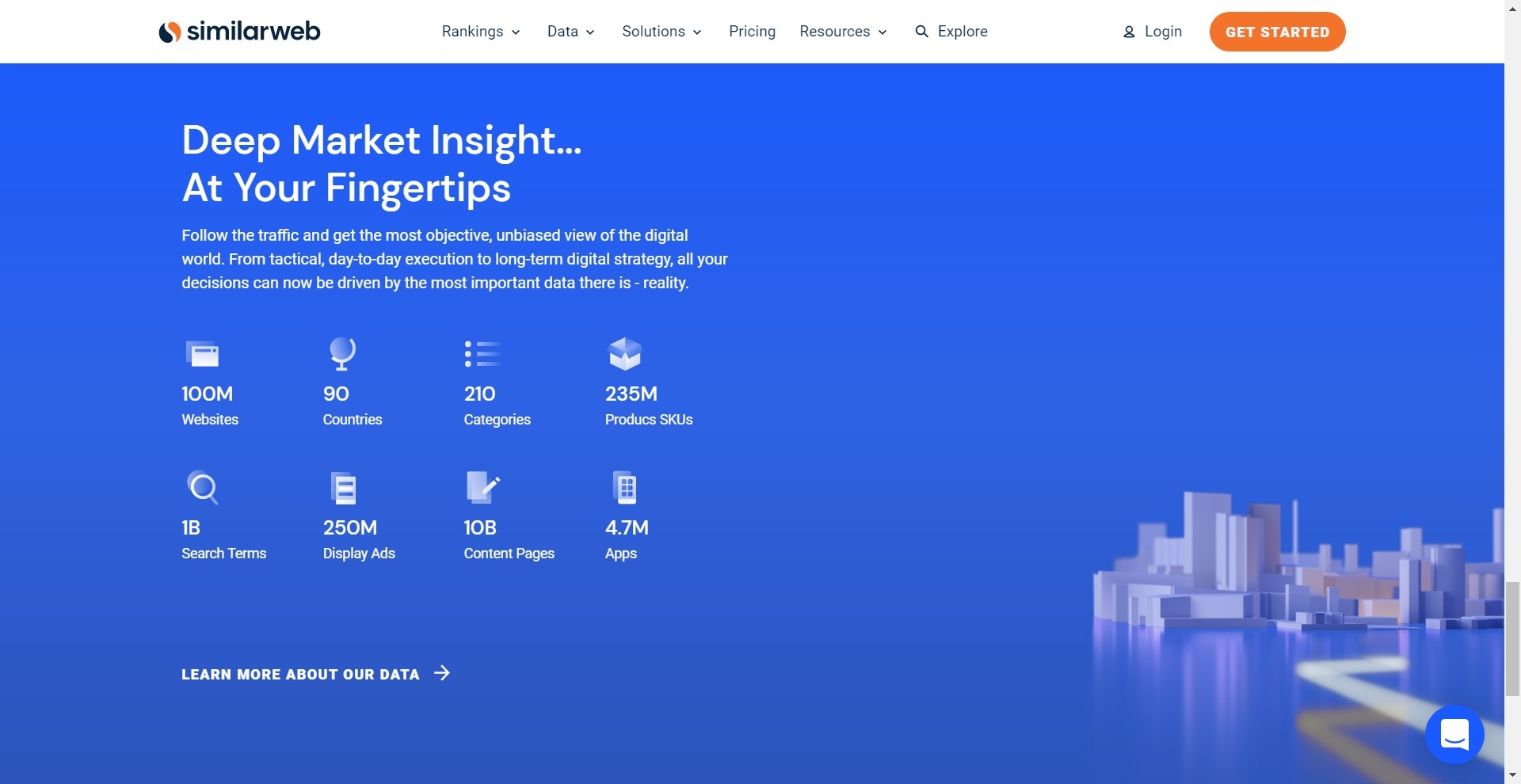 Let's take a look at the pros and cons of Similarweb:
Pros
The platform is user-friendly
It has incredible SEO tools that could make a real difference to your visibility online
The data is very accurate (see our dedicated research article on Similarweb accuracy for more context)
You can get a close look at the strategies of your competitors
Cons
It can take a little while to learn to use each tool properly
The pricing is a bit confusing unless you contact them for a specific quote
Similarweb Substitutes & Competitors?
Similarweb too expensive? No plan that fits your needs?
There are some great Similarweb alternatives out there, including:
SEMrush – this is a popular platform, allowing you to really dig deep into competitors' rankings and social media exposure. You can analyze their advertising techniques, helping you to plan your own marketing campaigns – find out more about it in our Similarweb vs SEMrush comparison.
Exclusive Offer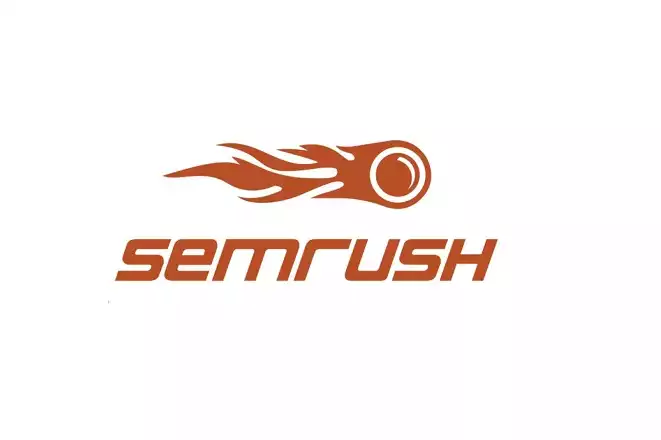 Get 14 Days of FREE SEMrush
SEMrush has generously offered our readers a double extended fully featured FREE TRIAL. Play around with the suite for 2 full weeks to see if it's what you need!
Activate FREE SEMrush
We earn a commission if you click this link and make a purchase at no additional cost to you.
Ahrefs – if you need a backlinks analysis tool, this is the one to go for. Ahrefs allows you to find referred domains, and their batch analysis tool can help to save you time. Read more about it in this Ahrefs vs SEMrush comparison.
Moz Local – for local business owners, Moz Local is a helpful tool, and it can make a real difference to your visibility on mobile and desktop. It can then help you to craft better business listings to help you gain more IRL traffic. You can find out more about Moz in our SEMrush vs Moz comparison.
While the above are the top ones I recommend as alternatives, here are some other comparisons of Similarweb if you are considering them:
FAQs
Question: Who is Similarweb best for?
Answer: We'd recommend looking at Similarweb if you're a larger or more established business. It offers a huge variety of powerful tools to help you to analyze your own performance as well as that of your competitors.
Very small businesses may be put off slightly by the price point (depending on the quote they are given).
Question: Is Similarweb good?
Answer: Similarweb can offer powerful insights, and it's trusted by some big brands including Google, Walmart, Adobe, Adidas, and Booking.com. They describe themselves as having 'the definitive measure of the digital world'. It's particularly good at helping you to figure out where you rank in comparison to your competitors.
Question: Where does Similarweb get data from?
Answer: Similarweb gets data from a powerful web crawler and click-stream data from millions of users. It's known for being very accurate – one of the most accurate tools out there (followed by the likes of Ahrefs, which is also very good in terms of giving you accurate data).
Final Thoughts on Similarweb Pricing Options
Similarweb is worth a look if you want in-depth, reliable data. It can give you some excellent insights into your chosen industry, and having such clear information about your closest competitors can help you to create a smart marketing plan for your own business.
Bottom Line Summary: Here's which program I'd go with based on business type:
While it's a little frustrating that there is no clear price plan upfront, if you're serious about understanding how to improve your online visibility, it's well worth checking in with them to see if their prices work for you. We hope this has helped you to understand a little more about Similarweb!