Last Updated on January 23, 2023 by Ewen Finser
Building a fantastic website and waiting for your users to find you is not a good marketing strategy. Not that there are no people online. Today, over half of the world's population is online. We are talking 3.9 billion, people according to Statista.
The numbers of websites online have bypassed the 1.8 billion mark, but the users are a finicky lot. Over 75% of them will not scroll past Google's first search results page. The race to get your website or blog post noticed by your users, now hangs on good SEO practices.
Keyword research is the foundation of good website SEO optimization. Keyword research helps you to figure out what people are looking for online. This information is what you use to direct traffic to your site. It will help push your content to the top of search engine results. What's more? Continuous keyword research practice will ensure that you keep in touch with your audience.
A decade ago, keyword research was pretty basic. Data was pulled straight from Google. The main idea was to pick a few easy to get keywords and bomb your content with them.
Today Keyword research is a different animal. Google in 2011, shut down access to free, easy data for search security reasons. Most of the tactics used back then now can hurt your marketing strategy. Proper Keyword research is far more than ever a critical part of SEO optimization.
Bottom Line Up Front: For their full SEO Suite + keywords module, I really love SEMrush here. Plus, since I use so many of there other features, it's not "another subscription" I have to manage or dashboard to log into. However, if you just need a stand keyword research tool, LongTailPro works to get started here.
Without further ado, these are the best alternatives to KWFinder…
SEMrush just like KWFinder is cloud-based. There is no program to download and install, meaning it is accessible anywhere when needed and it has no compatibility and bug issues. It supports both competitor based research and traditional keyword research methods. With it, you can explore the search terms that competitors use to stay ahead and gain more traffic. It has a horde of super useful tools including;
Traffic insights
Position tracking
On page SEO
Backlinks
Domain comparison
Site audit
Lead generation tool
Research on advertising
Paid CPC
SemRush has one of the most well-designed keyword tools in the market. Not only does it give tons of related keywords, but search volume and keyword difficulty metrics as well. Its magic keyword tool gives you access to tons of keywords all with various matches that helps you to engage new customers.
Its competitor research tools will, for example, uncover competitor's backlink profiles to help you come up with a counter strategy that works better. These tools can help you make an in-depth competitive analysis of your competitor's anchor text, backlinks as well as domain supplying the backlinks. There is a backlink audit tool that integrates perfectly with Google search that helps eliminate unuseful links..fast.
Its useful PPC campaigns tools are powerful advertising research tools. With them, you can access your competitor's best keywords, ad history and profitable copies as well and their ad activities. These tools save a lot of time that you could have spent on your research by just studying the flaws and the victories your competitors have had on the same field.
If you prefer traditional keyword research, SEMrush has you covered. Through its Keyword Magic Tool, you will access a huge list of keywords and keyword ideas related to your seed keyword. These keywords can be filtered through metrics such as CPC, search volume, keyword difficulty, and competitive density as well.
Using its Keyword Analyzer, you can focus more on useful metrics such as your keyword's click potential, keyword difficulty, and its top competitors. SEMrush has many other useful features including site audit, video advertising research, advertising research, and backlinking tools.
SEMrush supports over 20 languages and 100 locations to ensure that all customer preferences are taken into consideration. It has a free keyword plan that has limited searches and premium plans too that are value packed for experienced SEO consultants and hardcore bloggers.
Personally, SEMrush is my go-to resource for keyword ideas based on competitor serp rankings (rank tracker).
SEMrush Pricing
SEMrush's Pro package goes for $99.95 per month while its Guru packages fetch a clean $199.95 per month. Its premium Business package subscriptions cost $399.95 per month.
Further Reading on SEMRush
Serpstat is not only one affordable all-around SEO tool, but it has excellent features as well. Built-in 2013 with a focus on keyword research it has now several tools under its belt including its Site Audit, Rank Tracking, Backlink Analysis, and Competitor Analysis modules.
It is also a cloud-based platform, ready to use out of the box. Its user panel is pretty intuitive too.
Its Keyword Research tool offers very valuable site building metrics such as;
PPC research
Shows data on ad examples, ad research, competitors and relevant keywords.
SEO research
this feature avails data on matched keywords selection, keyword lists, LSI keywords, top pages, search suggestions and competitors for your target keyword.
SERP analysis
just like Kwfinder, Serpstat's SERP analysis tool is able to provide stats on Google's top 100 results in both paid search as well as organic search for your target keyword.
Content marketing
this tool mainly focuses on search questions.
Its domain analysis tools are handy for metrics like primary keywords, organic words, Google position of major keywords and organic competitors. It also has a competitor keyword research section that can keep you up-to-date with your competing website's metrics.
With a URL analysis of a competing website, for example, you can access an in-depth analysis and comparison of 3 competitors web pages at a go. You can use the Missing Keyword feature to identify your competitor's ranking keyword. This can help give pointers on where newer opportunities for traffic and user engagement lie.
Its backlink analysis tool will take your backlinking prowess to a higher level. Backlinks are very useful for site rankings. With Serpstat you will have access to anchor texts, referring domains and internal links. This data will assist you to compare your backlink profile to that of your competitors and show you who you need to approach for useful backlinks.
It also has a site audit tool, which saves time as it is convenient for on-page optimization and on-page SEO. With it, you can identify duplicate or missing descriptions and duplicate titles as well. It provides a graphical representation highlighting errors such as redirects. It also shows possible causes of slow site loading speeds, and you can also use it to track site positions globally.
Note: Serpstat ALSO has a great rank tracking interface, so if you need a good serp checker, it kills two birds.
Serpstat has a Freemium package that's limited to 30 searches per month. Its premium subscription goes at $19 per month. If you want Serpstat in a more budget-friendly mode, pay for an annual subscription and get great discounts.
3. Ahrefs
Ahrefs also supports both competitor based and traditional keyword research. It stronghold for the longest time has been in its backlinking profile and analysis. It has access to an over 12 million rich links database, and their system is so proactive and fast it can crawl over 6 billion pages daily. That's about every live website online today. Ahrefs has evolved and now it has an excellent suite of outstanding SEO tools.
Their Ahrefs Keyword Explorer tool was released in 2016 and provides many useful metrics such as;
Search volume
The number of monthly search volume each keyword gets for a specific region.
Keyword Difficulty
An estimation of how hard it would be to rank on Google's first page of results with your keyword and backlinks.
Clicks
The number of organic and paid clicks that are performed per month in your target keyword
Clicks per search
Shows average clicks performed on search results for a particular keyword
Return rate
A value that highlights the quantity of return searches for a keyword to help you compare it with other keywords
Ahrefs can also bring you up to speed on the traffic potential of your keyword. It analyzes the organic search traffic of a top ranking keyword and estimates the number of visits you could get per month by utilizing that same keyword.
Like most other keyword search tools Ahrefs will split your keyword suggestions into three main groups. You will access data on keywords that have identical terms as your target keyword, all the keywords the top 10 pages are ranking for and search suggestions via autocomplete.
Unlike KWfinder, Ahrefs does not have a SERP data tool. But it has a competitor based research tab just like SEMrush via its Site Explorer tool. With it you can access data on backlinks, domain authority information (one of the industry standards), paid traffic (good for adwords) and organic traffic of the domain your research on.
Their precision on data on search volumes, difficulty level, position and estimated traffic of organic keywords is out of this world. They are empowered by the fact that they monitor at least 130 million keywords in the US only and have the ability to support more than 100 countries.
Its backlink explorer will give you insight into which links juices up your competitors site the most. Through it, you can access values on broken links, pages with most backlinks, anchor texts, referring domains and outgoing links. You can also use Alerts, a handy tool that amongst many useful features, it will send you alerts for the newest keywords.
If you have no idea where to start building your content from, Ahrefs has got you covered with its Content Explorer tool. Content Explorer combs the web and lists the most popular articles as per organic traffic, referring domains and social shares metrics.
You can also use Ahrefs's site audit feature to identify your websites lagging and bug issues, and it does provide recommendations as well.
Ahrefs Pricing
Ahrefs has $7, 7-day trial and you have to pay a premium onwards to access its cool backlinking features. It's a steep $99 per month for a tight budget, so Ahrefs is better suited to heavy users.
Other Keyword Tool Contenders to Consider
While I consider the top 3 options above to be a distinct tier (best overall + most similar to KWFinder), there ARE other great keyword tools out there.
Depending on your specific line of SEO, the following may be worth checking on too.
Originally created by Spencer Haws of Niche Pursuits, LTP was one of the first PURE keyword research tools developed specifically for the niche site building SEO community and finding long-tail keywords. Spencer has since sold the business, but the new operators are still maintaining and updating it.
It really is fairly basic at it's core, with 3 types of research: related terms, competitor keywords, and manual keywords. Where it probably stands out most is in the keyword difficulty score (or KC), which has some good logic behind it (similar to KWFinder).
The main downside is that it's not necessarily lightning fast and not really ideal for bulk keyword research where you need a "once over the wold" of the entire niche.
If ALL you need is a keyword tool, LTP is a solid choice. The starting price point is comparable to KWFinder at about $25 per month here.
SeCockpit has also been around for many years now. Originally the brainchild of SwissMadeMarketing (some of the same people involved with Thrive Themes), SeCockpit has never really received the top tier recognition that it probably deserves.
The one – most glorious – thing that I love about SeCockpit is it's ability to "append", "prepend" and "add in between words" while doing bulk keyword searches. I find this INCREDIBLY helpful when doing niche level analysis, as you can search for ONLY the keywords you care about. Read this keyword research guide to get the gist of it.


The pricing tiers are certainly more expensive than KWFinder, but not as expensive as SEMrush or Ahrefs. You can check out their latest pricing promos here.
Wordstream as an SEO / SEM marketing company has been around for quite some time, but their keyword tool is a more recent development.
Wordtracker features a familiar interface to KWFinder, but has the added benefit of being able to estimate Google, YouTube, and Amazon keyword data (as well as Wordtracker proprietary data).
It's clear that Wordtracker is a much better Google Keyword Planner alternative, but it's also quite competitive to KWFinder.
The pricing plan is slightly more expensive, but comparable: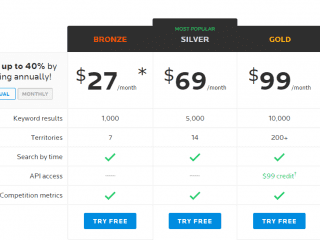 SpyFu is another longtime player, but it has evolved over the years. Initially starting as purely a competitor research tool, SpyFu now boasts a full keyword research suite, similar to KWFinder.
The key things I like about SpyFu are:
One of the best competitor keyword idea snipers
Ability to track close to 10 YEARS of serp ranking history (truly unheard of)
Unlimited backlink data exports
Full SEO Audit functionality
As you can see, SpyFu is a full suite, probably more competitive directly with SEMrush and Ahrefs. That said, it still has a GREAT competitor-based keyword research tool, which is why I included it in this list.
Starting plans – at $33 per month – are somewhat higher than KWFinder, but not prohibitively so.
Further SpyFu Research:
Keyword Research Tools
Keyword research tools make short the work of keyword research by providing data fast and efficiently. They will not only give you the most appropriate keywords but their search volume and ranking difficulty as well.
They will highlight your keyword's value and various other metrics that will help you pick the best keyword finder for your website or blog.
KWFinder has long been a favorite of many SEO content managers and marketers, fed up with Google's keyword planner. While novel, in the beginning, Google's keyword tool today feels clunky and is frustrating to the user with its focus on AD users.
KWFinder is everything Google's tool is not. It is an intuitive, cloud-based application, with zero compatibility issues. This fantastic keyword research tool built by Mangools is user-friendly both in its functionality and design.
It has a very intuitive UI of any of its competitors. A lot of premium tools in the market are usually bloated with confusing and unnecessary features, to make them look 'premium.' KW Finder keeps it clean and straightforward with its one-click keyword score system. Its research options are unique to its platform, and its performance is extraordinary.
What makes KWFinder such a stand up tool?
Has a very intuitive UI which makes it easy for use by novices.
Its web-based and can be used in any location at any given time. You will encounter no compatibility issues with it.
It offers multiple keyword research options
It has a robust keyword analysis data aggregation feature
Great customer service
Affordable
Its keyword results are usually not capped
Its one-click keyword difficulty score is very reliable
Accurate keyword difficulty scores and competition analysis
KWFinder Pricing
Its Basic plan goes for $29.90 per month, while its Premium package will cost $39.90. Its agency package goes for 79.90 per month.
Its KW Finder Basic plan can allow up to a daily 100 keyword searches. Each of its research will avail 200 suggestions based on your seed keyword.
Its KWFinder Premium plan allows up to 500 keyword researches per day. Each search will offer 700 related keywords. All you need to is sort them based on their profitability, and you are good to go.
The Final Word | Good Alternatives to KWFinder
KWFinder is one of the most affordable keyword research tools there are out there. Its low price can only be matched by Serpstat. It does not have as many features as SemRush, and it is not good either at competitor research as its counterparts. It does cap its keyword research and will limit a heavy user's request.
At its price, it's a good keyword research tool, but if you want more features for your subscriptions, these other KWFinder alternatives are what you need.
Our Pick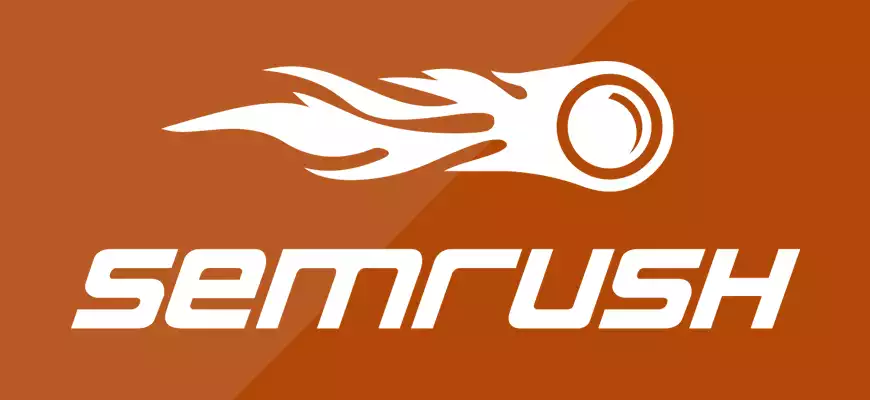 SEMRush is My SEO Swiss Army Knife
I use a LOT of tools. Probably more than I need to. There are a few that are truly indispensable. I have a SEMrush tab open EVERY day as I work. Keyword searches, technical audits, competitor analysis? It does it all. Try it out for free.
Get 14 Days Free
We earn a commission if you click this link and make a purchase at no additional cost to you.
Here are some other related articles you may be interested in reading: