Last Updated on January 23, 2023 by Ewen Finser
The very first digital marketing sign of life was in 1990 at the dawn of the internet. A wild west of sorts marketers used every tactic imaginable to push a sale. SEO was accomplished through excessive tagging, keyword stuffing and spammy backlinks for high ranking in search engines.
Most companies with an online presence focused more on visual communication rather than content marketing. Tons of drop-dead gorgeous Flash websites dominated the web, but often with zero SEO considerations. These were closely followed by websites with no site structure, no conventional URL naming or HTML code.
Enter the 'big data' and social media age, and digital marketing has taken on a data-driven marketing persona. The era of invasive digital marketing has gone the way of the dinosaurs and today, marketers have to harness the power of predictive analysis. Did you know that a massive 93% of all online experiences are channeled through a search engine? Search drives 300% more traffic to sites than social media!
Google is the godfather of search engines with a search market share of 65-70%. It is predicted that a whopping 75% of all people online will not scroll past Google's first page of search results (SERP results). So, with over 1.8 billion websites today on Google, how can you juggle all the available digital marketing platforms, and get clear, actionable data from them all, to action a marketing strategy?
Well, get yourself some good old assistance! There are now a multitude of tools that gather data, and you need an efficient and yet eye-catching way to measure and analyze it. Digital Marketing tools will assist you to keep up with the emerging trends and smart Search Engine Algorithms to ensure that you are no left behind in the race.
Enter Raven Tools
Raven Tools address all these concerns all in the confines of one platform of SEO tools. These SEO tools offer simplicity in data capture and integrate all your campaigns from Google Analytics and social media platforms. With Raven Tools, all of your digital marketing results can be conveniently viewed from an intuitive and clean interface.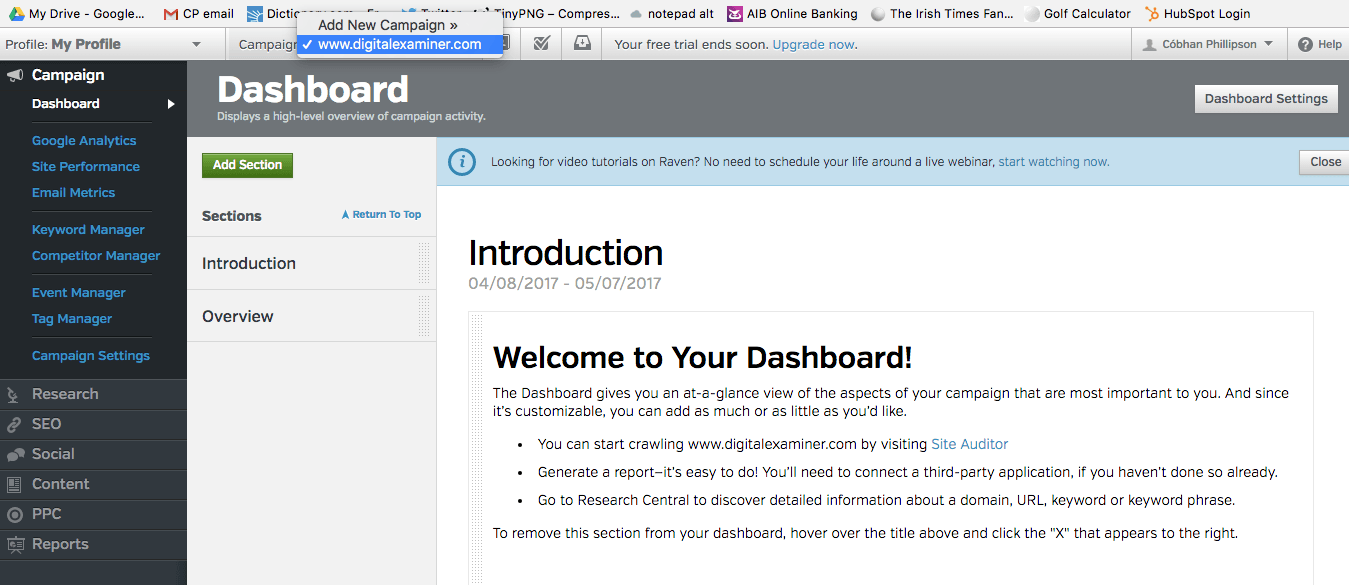 Raven Tools is designed for small to medium-sized businesses and captures reports from at least 20 other analytic platforms like Bing Ads, Facebook Analytics, Twitter and Google Analytics. Access scheduled reports depending on any of your client's needs, already formatted and ready for emailing.
The platform will handle all of your site audits and support your search engine optimization efforts to ensure top-notch web-readiness. Since 2017, TapClicks reported to have the most significant number of data sources and marketing tools in the industry acquired Raven Tools. This essentially has put 128 more data sources at the platform's convenience, which is 412% more than any other competitors. This data from multiple vendors translates to advanced reporting of social ads or call tracking to its clients.
A highlight of the Raven Tools' arsenal [SEO Tools]
SEO Research tool
Raven's research section is a marvel. Want to win over a potential client? Plug their website to Raven and compare its metrics to that of its competitors. How about getting some adrenaline rush from spying on a competitor site performance with the SEO research tool and show them just how far you willing to go to ensure their website succeeds?
From Raven Tool's research center you can access Google Analytics data which can be obtained in a neat menu with all the relevant information. There is SEO Metrics to allow you access to all the significant organic SEO information such as bounce rates, page views or sessions.
The Site Auditor crawls your site to deliver your site's diagnosis score pinpointing areas that need improvement from most urgent to the least. This report can help locate your site's content, Meta, image, link, visibility and semantic issues giving a score out of 100 on the optimization health of your website.
Raven also has a link building tool complete with a link manager, backlink explorer, site finder, keyword research manager (keyword research tool) as well as a competitor manager tool to help you keep up with the Joneses.
Social media tools
From Raven Tools, you can interact with all your social media platforms and access various social metrics too. These can be downloaded or emailed in a schedule as PDF or HTML. With this tool, track those Facebook or Bing Ads and Google AdWords as well. It also delivers data on costs, date ranges, clicks, Top performers, insights.
Content marketing tools
This section is designed to assist you in the creation and optimization of content for your website. It has a unique device; Scribe that scores your content's structure, keyword placement, and quotient according to your choice. The Manage Content Tool also easily integrates with Word Press to assist you to manage your site or multiple others if you have any on the same platform.
White label marketing
To ensure that you can impress all your clients, Raven Tools provides White Label Marketing reports with easy data export functions to email any data needed. They ensure that you have sparkling charts and graphs in five minutes tops saving you hours of slaving over excel sheets trying to analyze tons of data.
Raven internet marketing tools all rounded, wide array of tools importance cannot be overemphasized for website owners and agencies out to give their users the very best web experience as well as increase sales. A digital marketer may require much more though than efficient analytics and monitoring which is what Raven is built for. Raven offers a lot of data integrations with their toolset, but with width, they do lack some depth that other apps out there seem to have in plenty. One of them is…
SEMrush is a jack of many trades and seems to master them all. On its website, it has unabashedly crowned itself "the best SEO tool in Europe, USA, and the UK" which may not be far-fetched because they have this 2017 reward; best SEO software suite. Semrush's silver bullet may very well be its keyword research, which extends to competitor keyword research.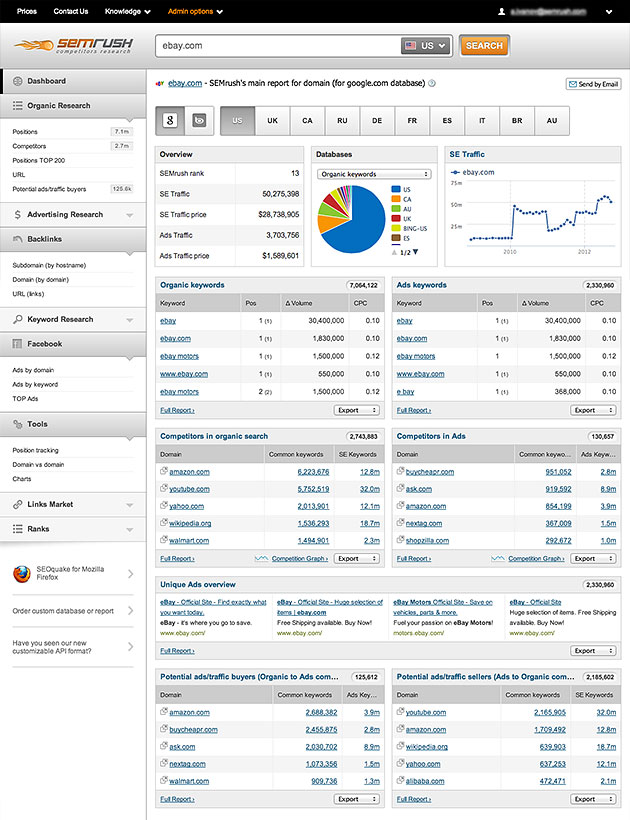 With SEMrush you can quickly get the down-low on a competing website's organic keywords, their product listing Ads as well as their PPC keywords. And if what you find in its competitor analysis data leaves you impressed you can use SEMrush to reverse engineer those strategies to up your website's ante. To keep your website's rankings in check (and just plain old rank tracking), this tool also alerts you when a new competing site enters the market.
SEMrush is perfect for small to medium sized businesses just like Raven Tools and has a suite of tools that grants you organized data from multiple channels to assist you in your digital marketing efforts. It analyzes all your website's keywords to stack them against your competitor's website as well.
With its Site Audit tool, it will analyze your site, assign a total health score and show you all issues that need to be solved for utmost website optimization.
Exclusive Offer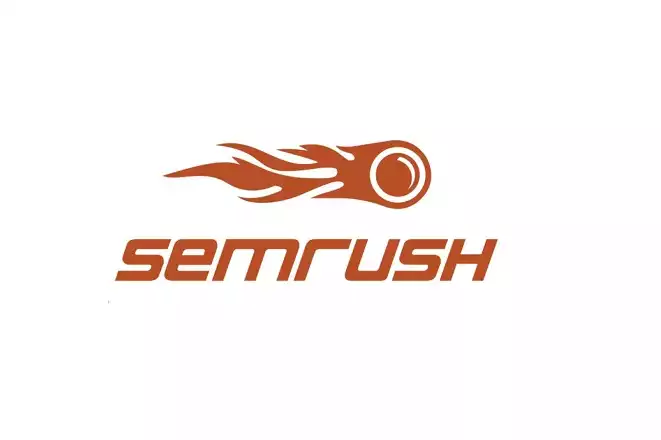 Get 14 Days of FREE SEMrush
SEMrush has generously offered our readers a double extended fully featured FREE TRIAL. Play around with the suite for 2 full weeks to see if it's what you need!
Activate FREE SEMrush
We earn a commission if you click this link and make a purchase at no additional cost to you.
Highlights of SEMrush's tools arsenal [Features of SEMrush]
Page optimization
Competitor performance analysis
Keyword research / Keyword tool
Online Ads composition
Backlink analysis / Backlink checker
Site audit SEO audit functionality
Position tracking (rank tracking)
The SEMrush tool platform has a horde of tools that Raven Tools does not have. SEMrush's unique competitor and keyword research as well data on historical traffic (and rank tracker) coupled with a horde of fantastic tools clearly blows its competitor out the water. In comparison to SEMrush, Raven Tools comes off as a reporting and dashboard tool which costs a pretty good penny.
On the other hand, all the tools SEMrush has may not be all necessary for a freelancer or small business website, so it is proper to check out each tool suite before committing your revenue to it.
Spyfu
SpyFu is a super sleuth competitive research tool focused on digging up dirt on your competitor's strategies of success. They say experience is the best teacher and SpyFu heartily agrees. So if you have wondered for the longest time, why your competitor is performing better in traffic and conversions than you are, this is the tool for you.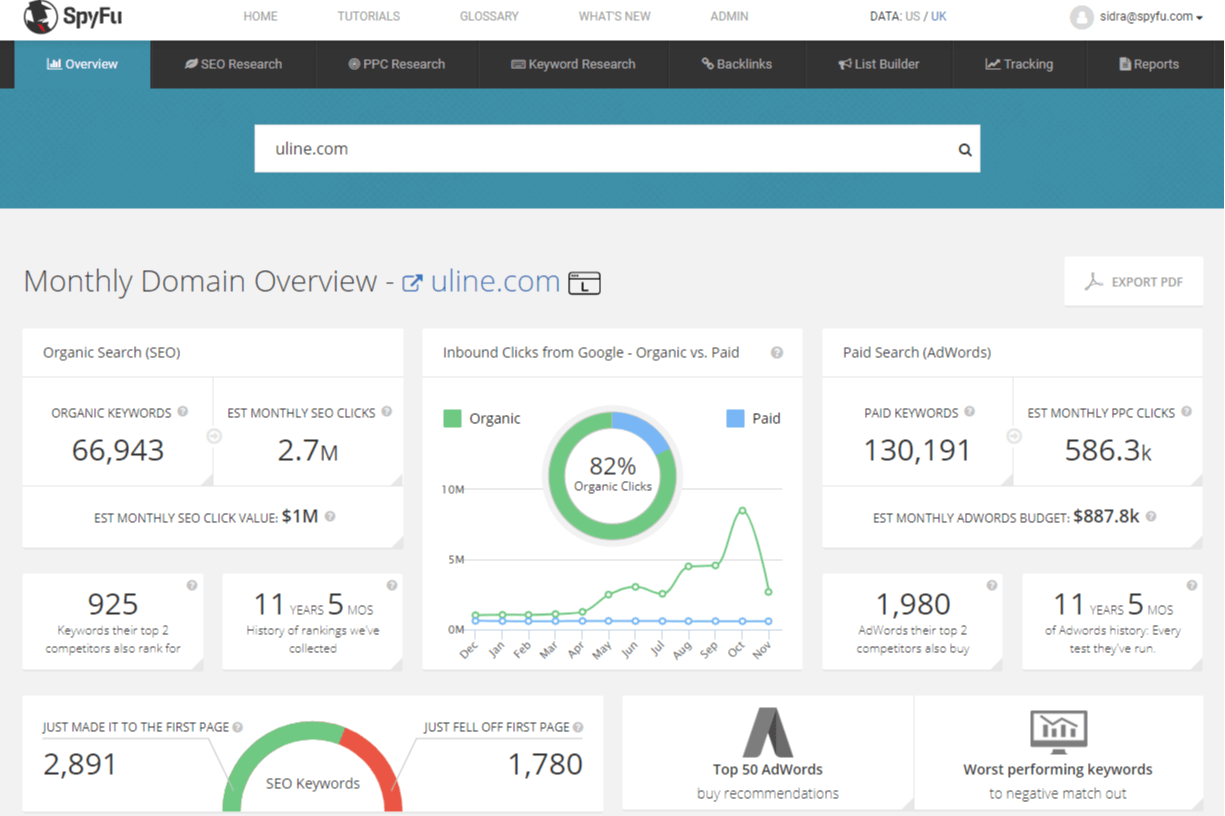 With SpyFu you can search for any domain online and access their Google footsteps as well as data on Adwords, Ad variations and their organic ranking for the past 12 years. And if you find websites worth watching, Spyfu can save them all, for follow up and for ranking comparison when need be.
This tool's main focus in on perfecting backlinks, search engine rankings as well as PPC campaigns.
Spyfu's search engine prowess enables you to access data on websites ranking for the same keyword you are using. The tool will empower you in the making of content that's better than that of your competitors. Through PPC research, Spyfu enables access to of all your competitor's keywords and ads and their results as well.
This way you can pay for PPC campaigns that actually work and at a fantastic budget since your competitors have already done the research for you. Getting great backlinks is not a walk in the park so why not let Spyfu inform you of what the competition is using? This should give you pointers on websites you should approach for valuable backlinking services.
What are Spyfu's SEO Tools main features?
Keyword Ad history
Keyword smart search
Spyfu classic
Spyfu Kombat
Domain Ad history
Top 100 lists
Spyfu vs Raven tools
Spyfu is a fantastic marketing tool that helps you understand at a glance what works with your competitor's strategy and what doesn't. For website owners who do not have advertising budgets to deal with then Spyfu might feel like overkill. On such instances, Raven Tool's ability to monitor and give reports on social media, email and Google campaigns should suffice. Spyfu is nevertheless much more affordable than Raven tools, but its interface's learning curve may pose a challenge to the uninitiated.
Moz
Moz is perfect for small businesses and is designed to assist in attracting traffic to a website. It has all the essential tools needed for search engine optimization and the improvement of link quality. It has SEO keyword generator, link analysis, and keyword research tools plus a vast array of other research tools.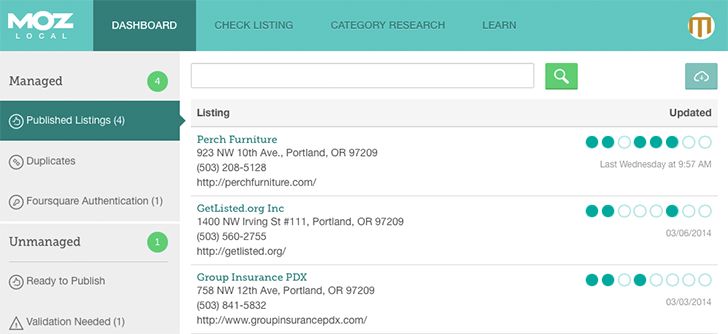 What's great about it is its helpful content and an active user community which when combined with an out of this world friendly technical team makes it very easy for newbies in the SEO field. Its interface is a such a looker too. Moz though is not an analytics platform per se rather, it has data feeds from other Moz tools and 3rd party tools. This means that it doesn't in itself measure your website's traffic or monitor engagement, but heavily relies on tools like Google Analytics for data. So without Google Analytics, you won't probably get much from Moz.
To help you on your website optimization efforts, Moz crawls the length and breadth of your site outlining all performance issues. It will also give you recommendations you can work on to eliminate all bugs while monitoring the ranking of your keywords on search engines. Through Moz Pro or Open Site Explorer, Moz allows a peek into your competitor's rankings to give you an upper hand.
Moz features
Link explorer
Moz bar
Keyword explorer
Comprehensive Q&A database
World's largest SEO community
Moz vs. Raven tools
Moz has a fantastic looking and intuitive interface, and it keeps getting better. The platform offers easy to understand actionable data and its strong community connection makes it a lovely toolset for most SEO enthusiasts. Raven Tools has all the tools you need under one roof, and its charts and graphs reporting makes it very easy for presentations. Raven though makes analytics data accessible faster than Moz which takes a while longer.
A comparison of Raven Tools to its alternatives
| | | | | |
| --- | --- | --- | --- | --- |
| Basic Plans (Comparison) | Raven Tools | | | Moz |
| Pricing | $109 / month | | | $99/Month |
| Total Pages to Crawl | 400,000 | 100,000 | Unlimited search results | 250,000 |
| Tracked Keywords | 1200 RPCs | 500 | 5,000 | 300 |
| Users Included | 4 | 1 | 5 | 2 |
| No. of Sites to Track | 20 | 5 | 10 | 5 |
Conclusion: What's the Best Raven Tools Alternative?
Digital marketing has become less mechanical and more subjective and social. To compete on this global market, you have to ensure that you have the best tools at your fingertips whether you are a big-time agency or an SME owner.
The day of the clunky stand-alone research tool is gone, join the age of the efficient, easy to use, digital marketing platforms out to make your webpage, the best there is online.
Related Reading on SEO Analysis Tools, SERP Tracker, and SEO Campaign Tools: