Last Updated on June 1, 2023 by Ewen Finser
Online course creators can have any number of goals. You may want to create a training course to use internally when you hire new staff members. Colleges and universities may use an online course creator to offer a remote option for their students.
You may want to share your knowledge with others, or maybe you just want to use an online course to promote your products and services.
My TL:DR (bottom line up front) is that serious course creators should stick to either Teachable here or Thinkific here. Udemy is great to get started with no audience, but isn't ideal for scaling beyond. If I HAD to pick just one, Thinkific (check promos here) offers the most robust platform with more advanced marketing features.
Whatever your goals, you're likely looking for the best online course creation tool for your needs.
In this article, we're going to first go over Thinkific, Udemy and Teachable, three course creation services, to tell you what they are and how they work; share their most important features; and cover must-know details like customer support and pricing.
Then, we're going to compare the tools to see what makes them alike and what makes them different. During that deeper comparison session, we'll talk about why you may want to use one specific course creator over another.
Our Pick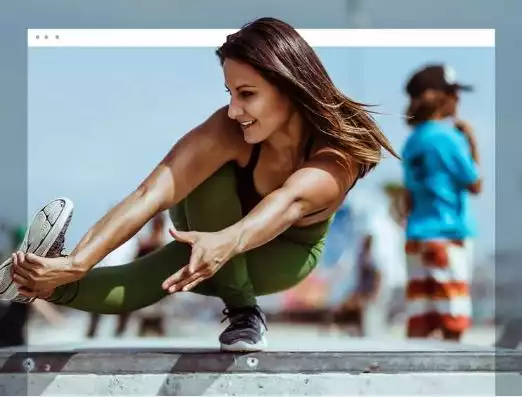 Why Go With Thinkific?
Thinkific is the best platform if you are looking to replicate a CLASSROOM experience ONLINE. Of all the options, it's the most SCALABLE for multiple instructors, admins, and support staff. In short, ideal for building an education empire!
Get 30 Days FREE Here
See Black Friday / Cyber Monday Deal!
We earn a commission if you click this link and make a purchase at no additional cost to you.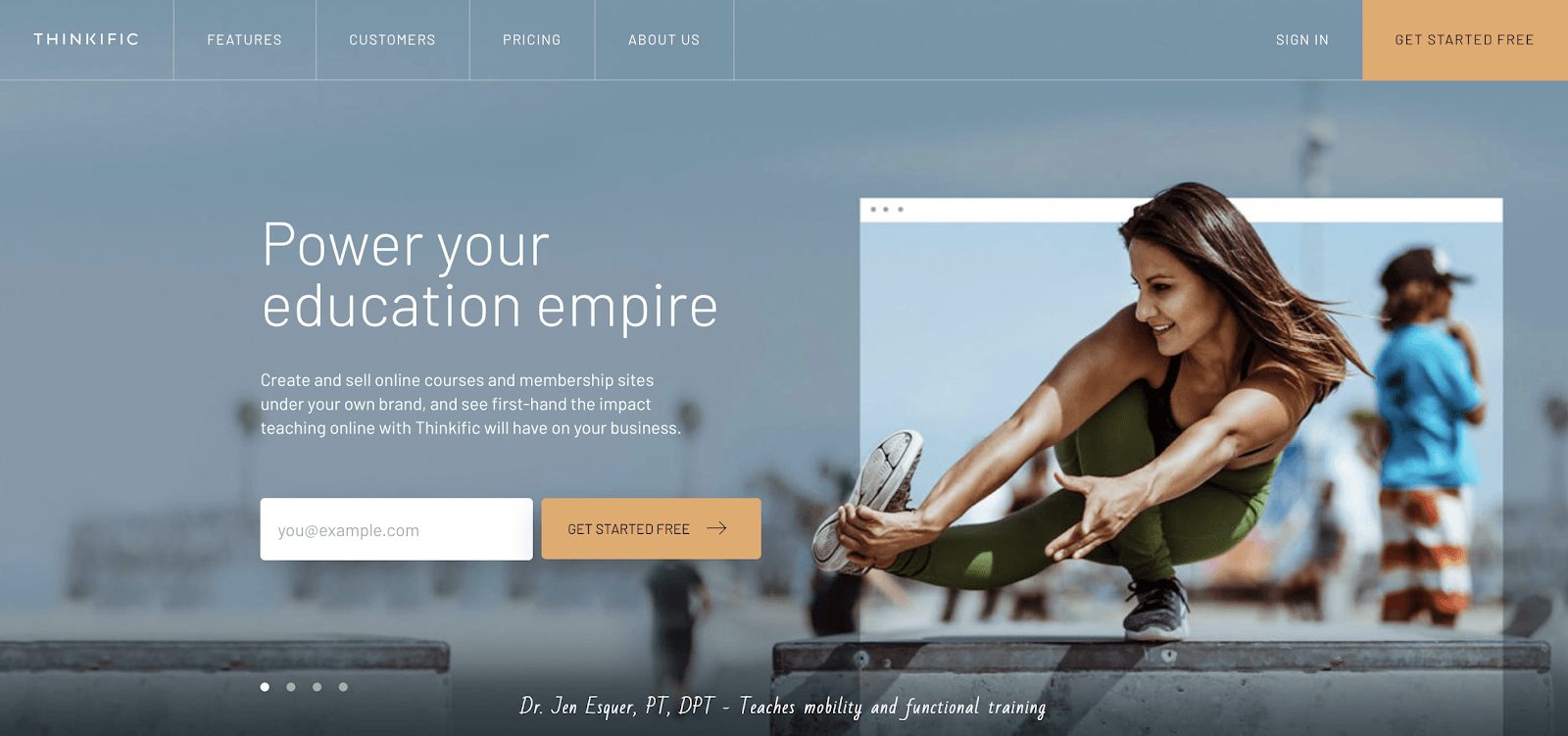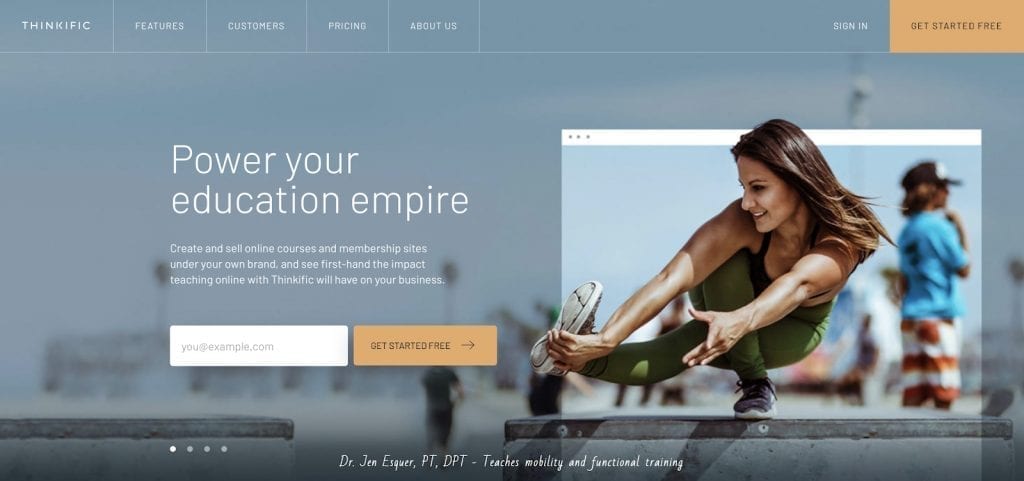 Thinkific is for creating and selling online courses and have your very own membership site using your own company or personal brand. You can then see how much of an impact teaching online will have on your small businesses. Since Thinkific provides the hosting for you, their one-stop-shop platform for creating and selling courses can scale with you as you end up attracting more students.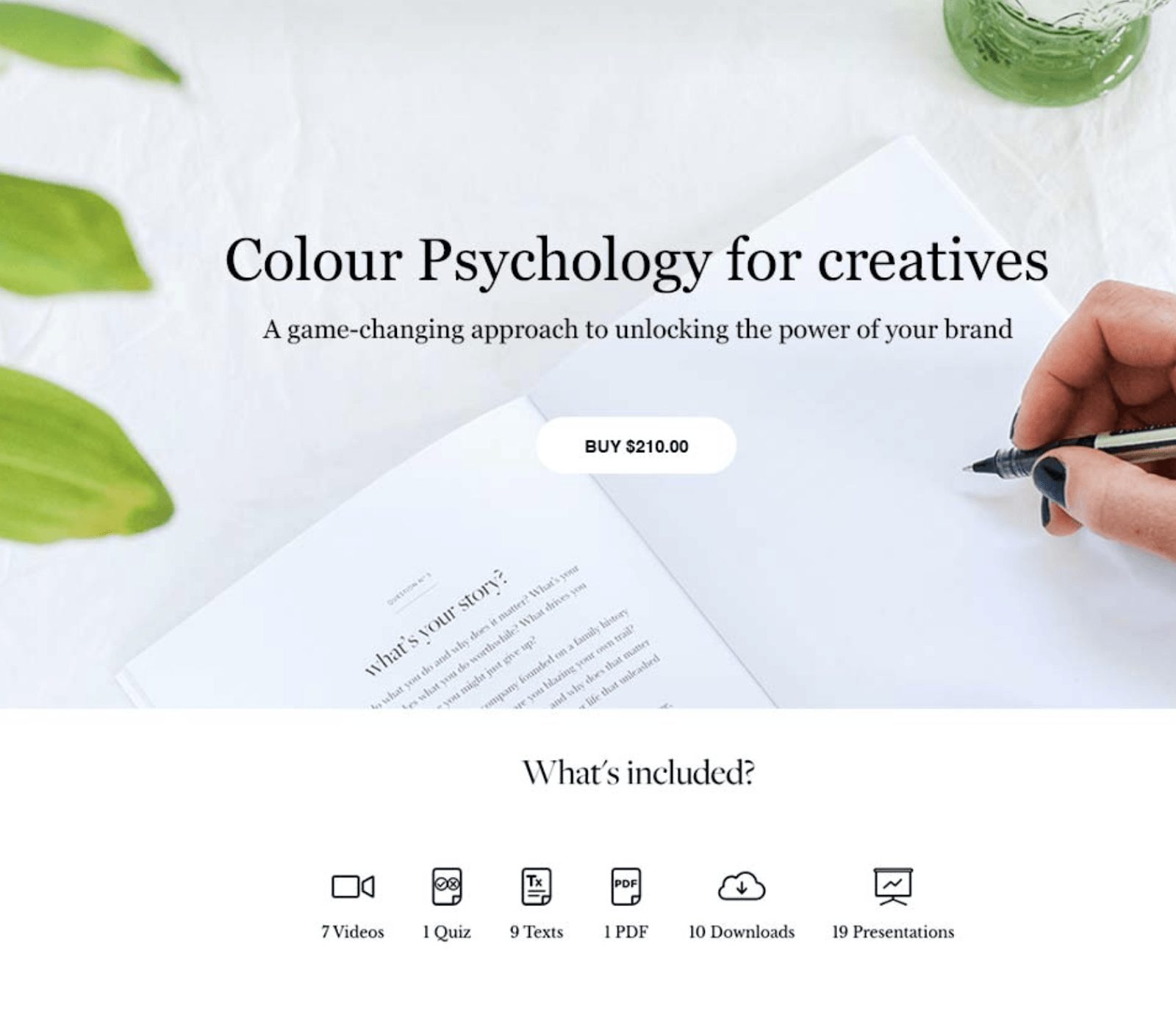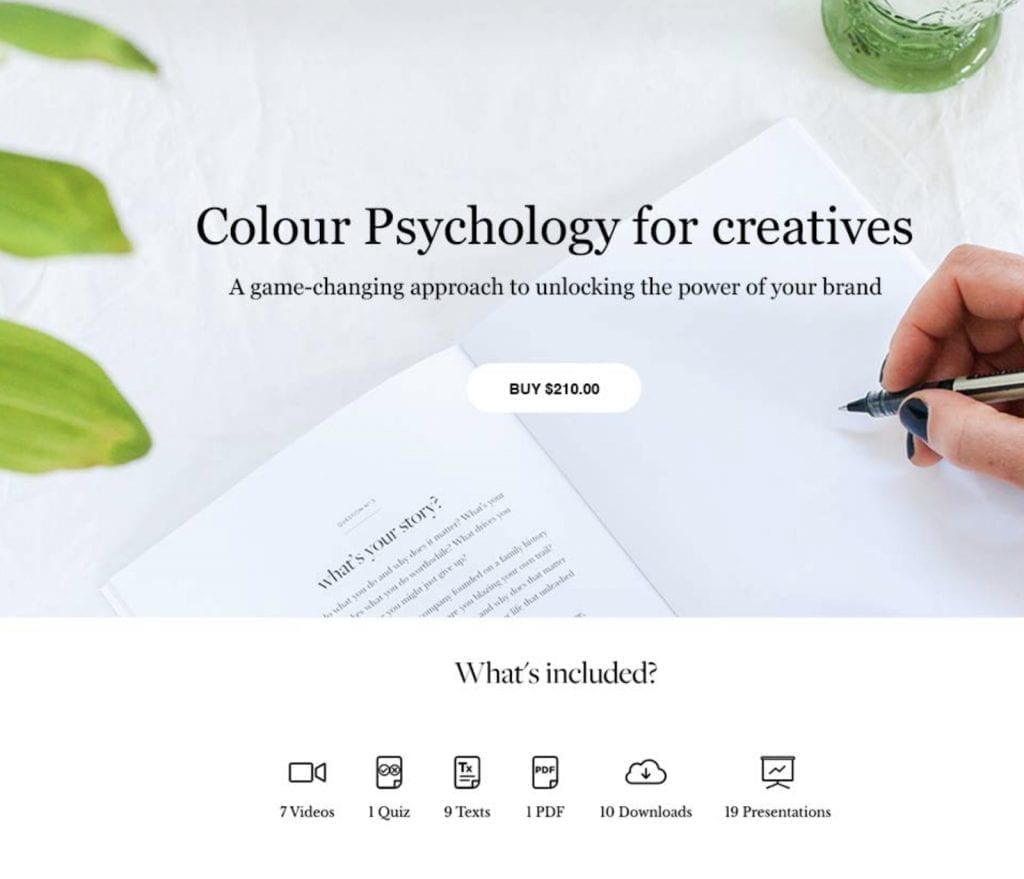 You can set up your courses, choose from a variety of features and make customizations without having any coding experience at all. Courses include self-directed, group and hybrid classes. If you want to make changes to the HTML or CSS, and if you have the proper coding experience, you can do that as well.
Thinkific Features
Thinkific's features are specifically designed to help students learn better. Features like goal setting, tracking and customized environments help your students learn in the way that's best for them. They can also see progress indicators to determine how far along they are in the class, and they can replay course material however many times they want.
You can also create quizzes and upload videos to build your courses, and you can then use the drag and drop builder to better organize all of your content. Here are the other multimedia types supported: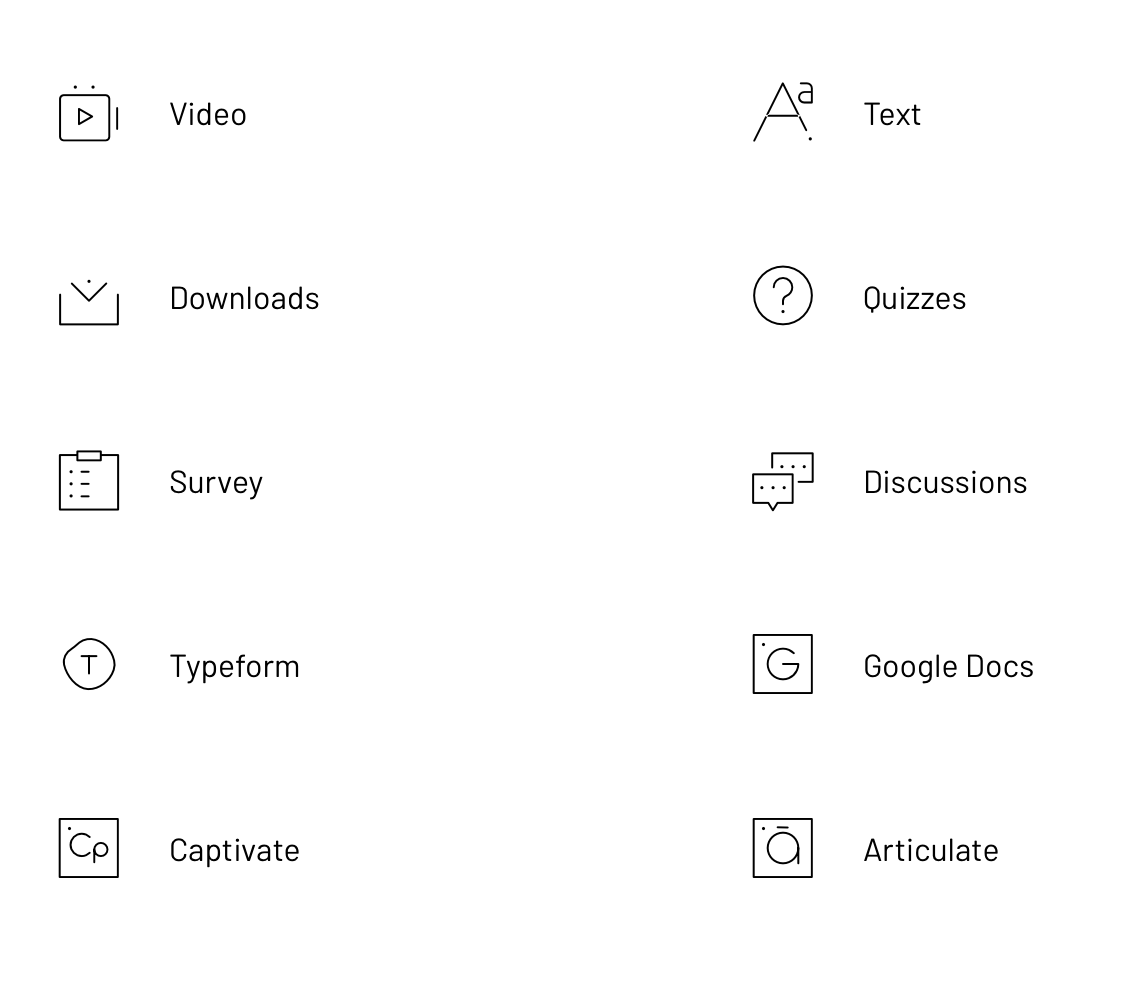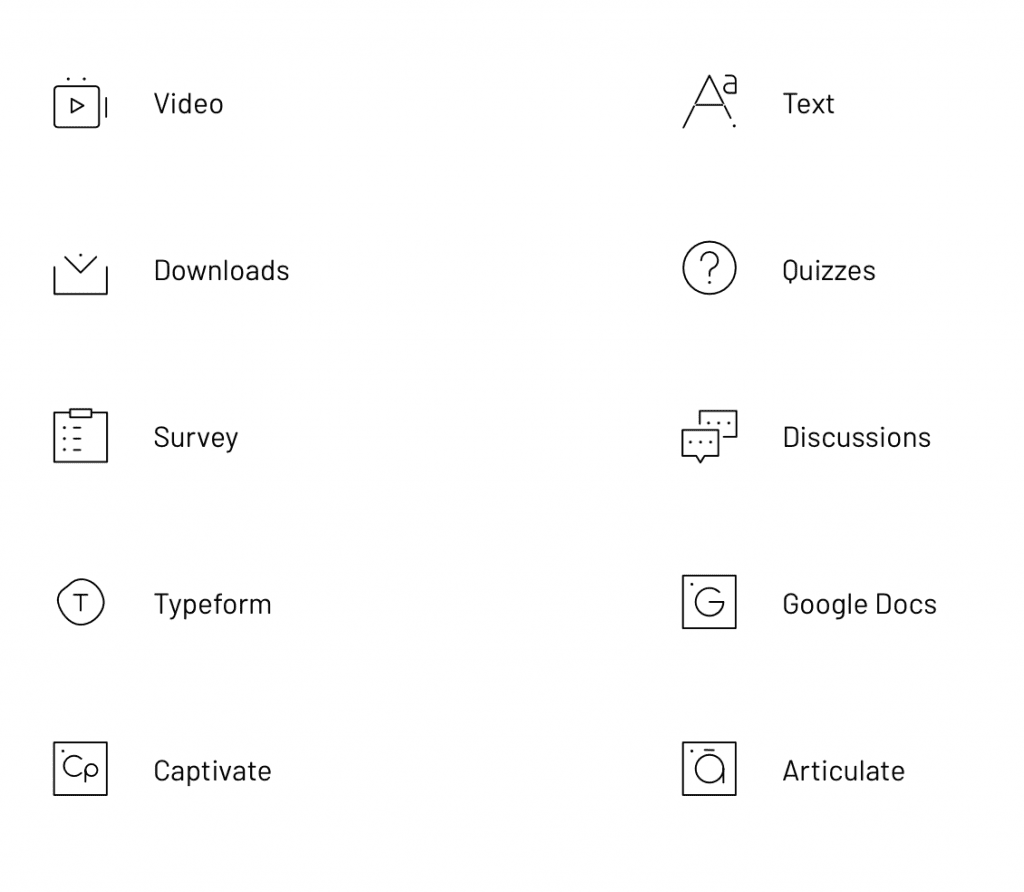 You can also automate your content to create a useful learning experience that will continue to run smoothly without you having to manually handle it all. You can setup automatic onboarding, messaging and completion certificates, which frees you up to create more excellent content.
Other features include:
Affiliate program to help with marketing
Charge in more than 100 currencies
Cloud hosting that's always secure
Complete hosting services
Connect courses to an existing domain
Coupons and other promotional items
Data exporting
Discussion forums
Edit details like banners, colors and logos
Get paid instantly
Integrations with thousands of business tools
Marketing and email integrations
Mobile-friendly
Multiple instructor profiles
Site language options
Upsell offers
Courses and how they run can be customized with options like hidden or private courses; prerequisite lessons; and drip content that goes out on a predetermined schedule. You'll also choose and personalize a theme, and you can add information like the curriculum and course reviews.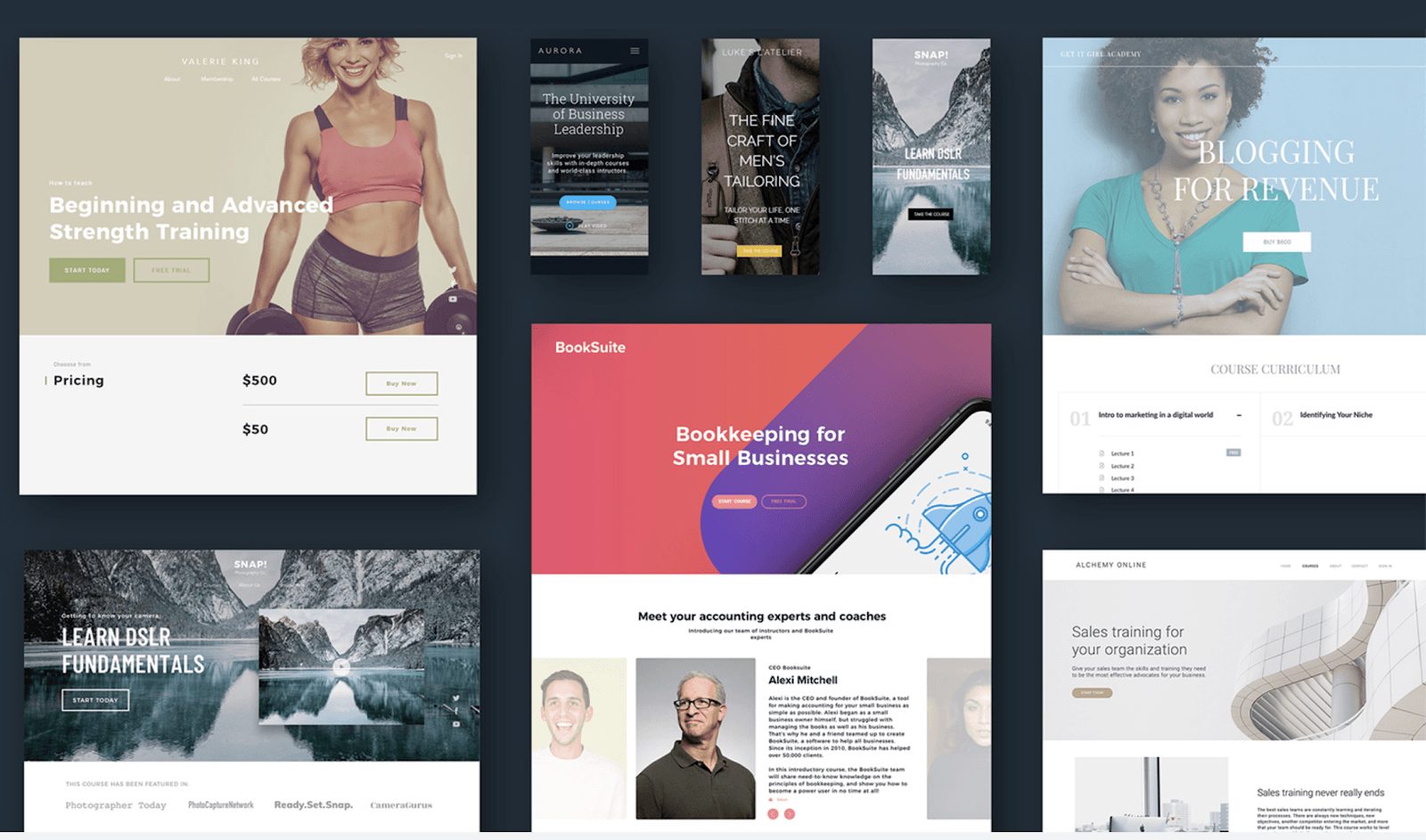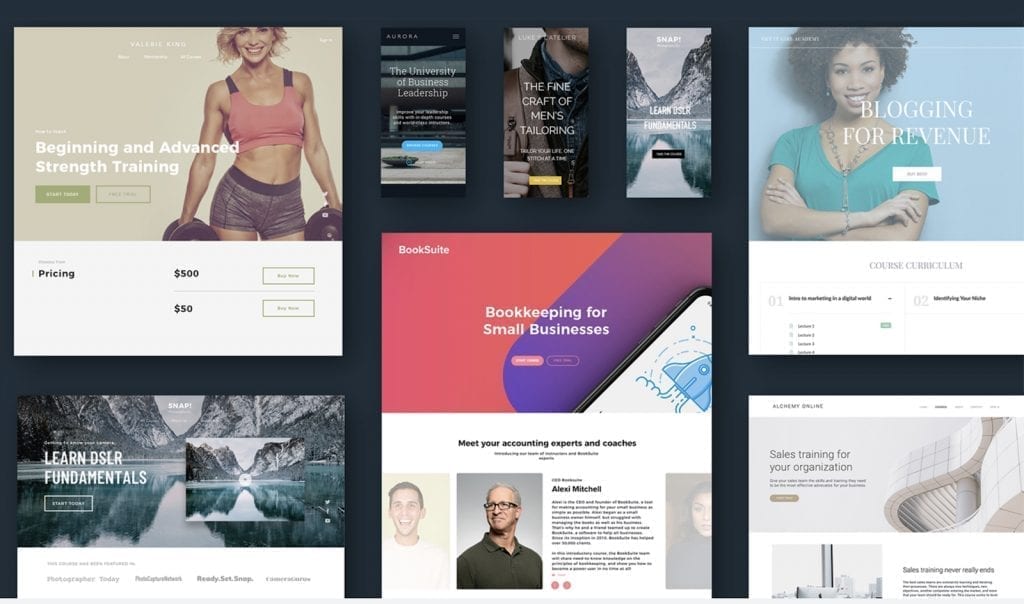 To ensure your courses are delivering the best results possible, you can view comprehensive analytics and track ads on tools like AdWords and Facebook.
Thinkific Support
Personal email and phone support is available, and there's also a knowledge base, training area and webinar support to get you started and then grow your courses. Through their Facebook group, you can connect with thousands of other creators to share ideas and ask questions.
The support team at Thinkific monitors everything 24-7 and they report having 99.9% uptime. Updates are automatic, meaning you'll always have the most up-to-date features available. Also, you own 100% of your data.
Thinkific Examples
I'm a VISUAL learner, so it helps to actually see some examples of what's possible with Thinkific.
> Check out these Thinkific Examples and Success Stories to get a great overview.
The free Starter plan gives you complete access to their core features, which is a great option if you're just getting started and aren't sure how your online school is going to scale. You don't need a credit card to use the free plan.
The Essentials plan is $49 per month, the Business plan is $99 per month and the Advanced plan is $279 per month. Find out more here and compare plans here. Pay monthly or choose an annual subscription for a price deduction.
Our Pick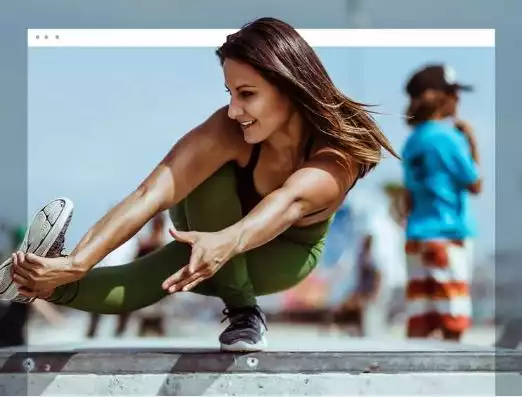 Why Go With Thinkific?
Thinkific is the best platform if you are looking to replicate a CLASSROOM experience ONLINE. Of all the options, it's the most SCALABLE for multiple instructors, admins, and support staff. In short, ideal for building an education empire!
Get 30 Days FREE Here
See Black Friday / Cyber Monday Deal!
We earn a commission if you click this link and make a purchase at no additional cost to you.
Udemy is a course creator that allows people to share their skills with students. You can also use Udemy to further explore your favorite hobbies by sharing information with an audience and opening the door for feedback. Additionally, some people create a Udemy course in order to advance their careers.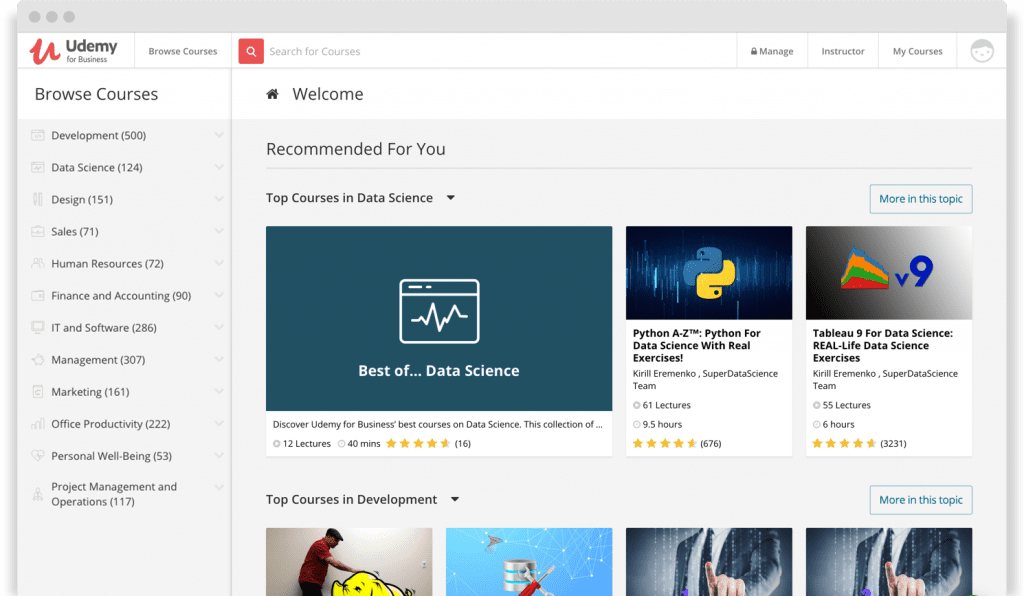 You'll plan out your course using your own tools like Google Docs or Microsoft products (like Excel or Word). Udemy has help to teach you how to create your courses, like real-world examples of other Udemy courses and worksheets that you can complete.
Once you've submitted your course to be reviewed, you'll keep track of all of your content and your curriculum components on the instructor's dashboard.
Udemy Features
In order to encourage students to interact with your courses, you can add assignments, exercises and quizzes to your curriculum. You'll also have access to message tools, and you'll be able to hold question-and-answer sessions and make course announcements as needed.
As an instructor, you can also add a teaching assistant to your course if you need help with the course materials or chatting with students to answer their questions.
More features include:
You can accept customer payments via Payoneer or PayPal.
Udemy Support
You can use the Udemy community, including the Facebook group, to connect with other instructors who may be able to provide advice or guidance as you create your course.
There's also the Instructor Support Team that's available 24 hours a day, seven days a week, though it looks like you have to submit a support ticket instead of being able to talk with them live. Other options include visiting the Teacher Hub resource center or joining Studio U for peer-to-peer help.
Find out more on their support page.
Udemy Pricing
It doesn't cost anything to create and host a Udemy course, whether it's a free or paid course. There's also no limit to how many courses you can host. However, there is a revenue share program, which you can learn more about here.
If you need Udemy for your business and you have a team of people you want to get involved, you can sign up for the Team Plan or the Enterprise plan. Find out more about those here.
How Much Does Udemy Pay?
Answer: The most common Udemy payment scenarios are:
Instructor Promotion: 97% revenue share if a student signs up using YOUR unique Instructor Coupon (e.g. they probably are coming from outside of Udemy, referred by you).
Udemy Organic: 50% revenue where NO Instructor Coupon is used. This includes existing users on Udemy and students finding you elsewhere.
Paid Acquisition Channels / Affiliate Partners: 25% revenue share to the Instructor for students referred by other affiliates or via paid traffic channels (basically, the promotor get's a share). The Instructor doesn't have any control over this directly.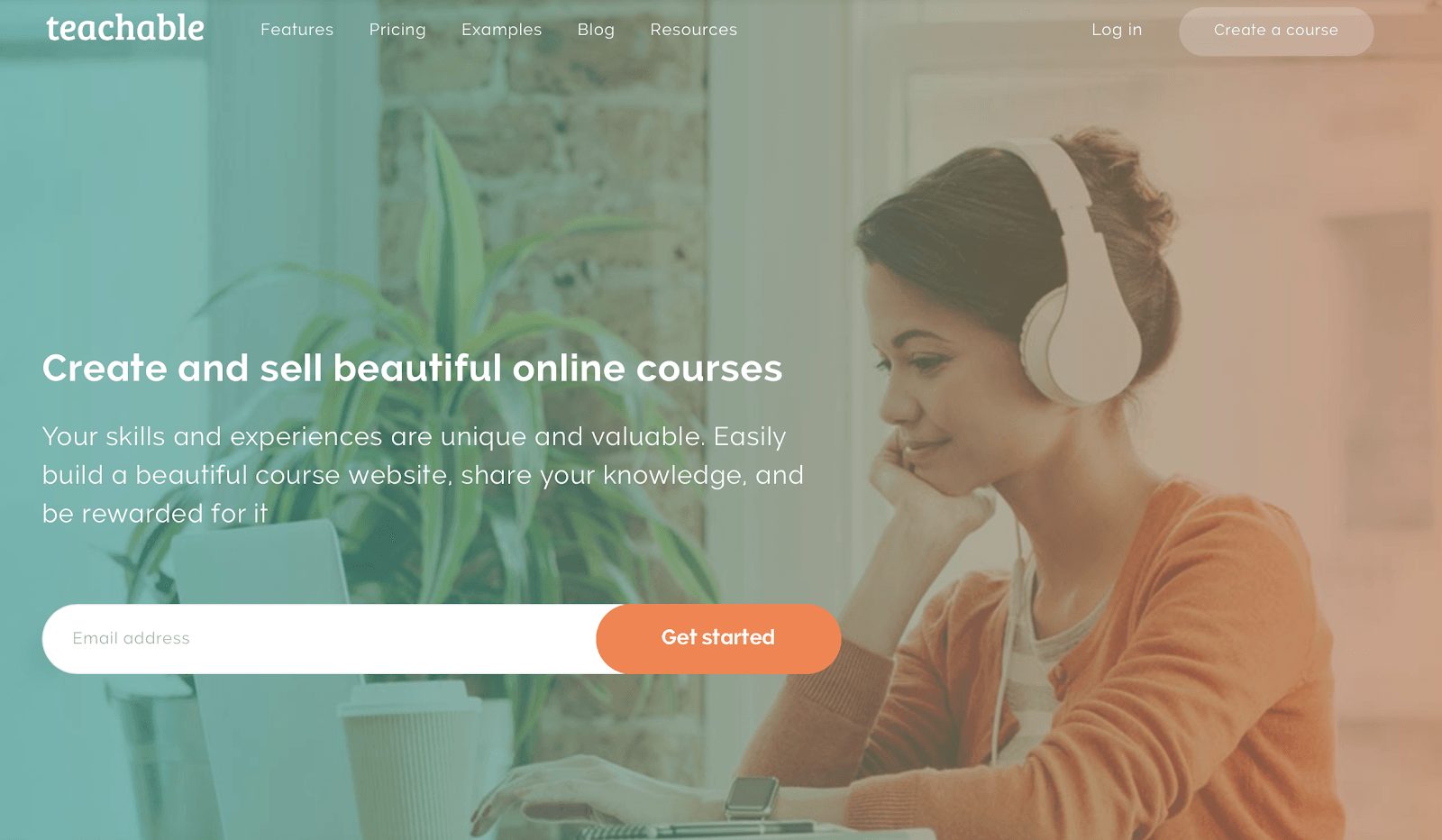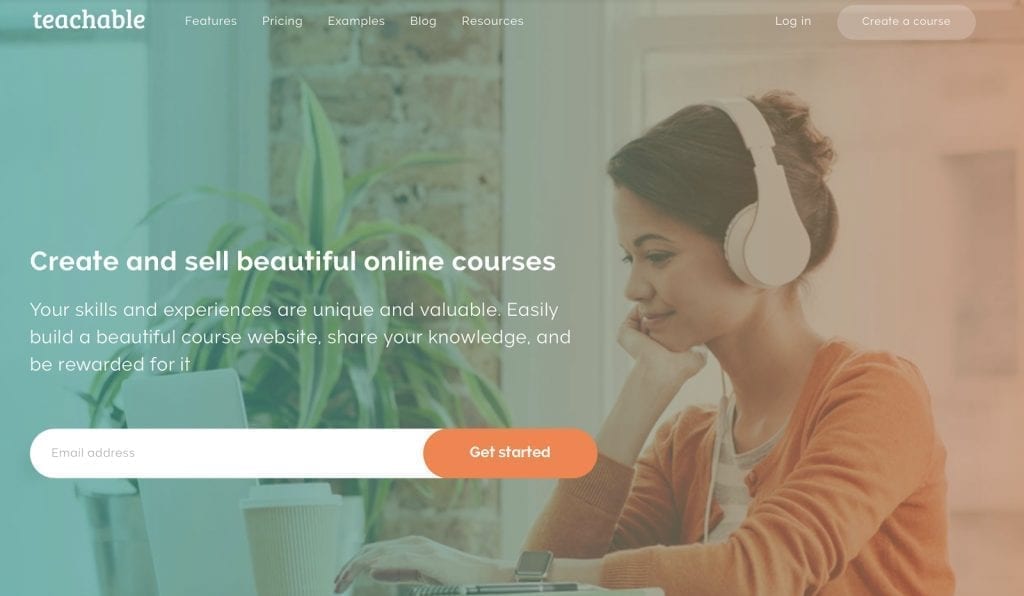 Teachable is a service for creating and sell online courses that students can take virtually. They believe that everyone has experiences and skills that are valuable enough to teach others. By building an aesthetically-pleasing course website, you're able to share your knowledge with those who want to learn.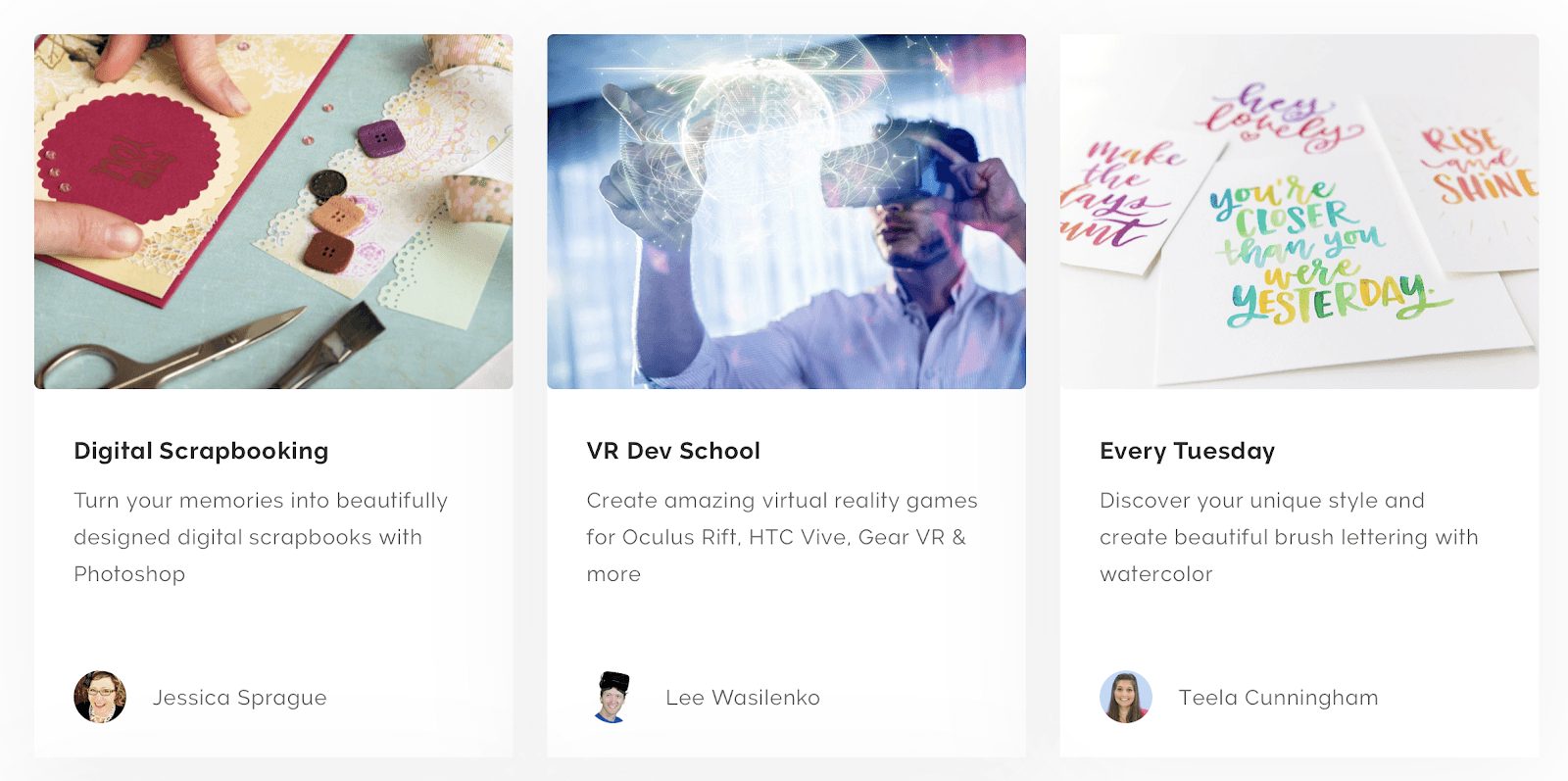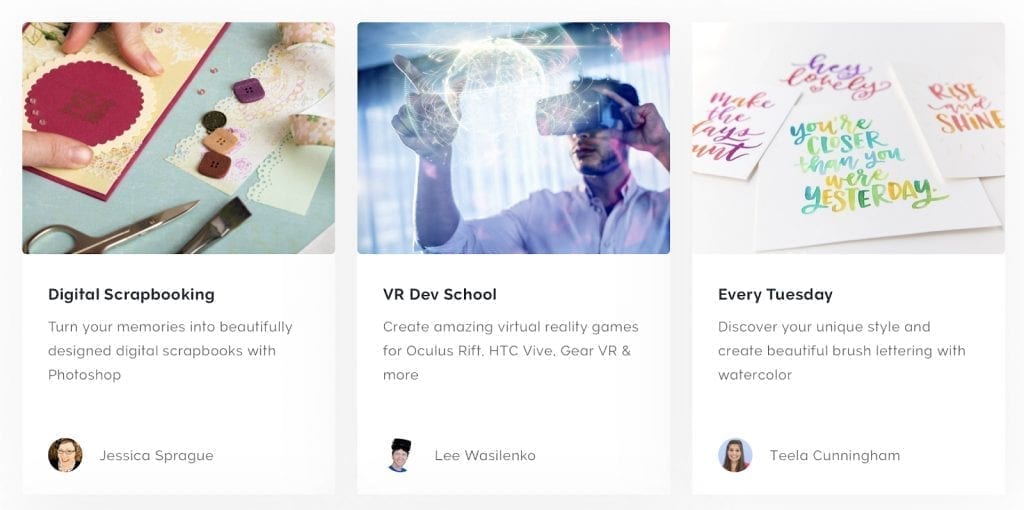 The main benefit of using Teachable is that you can focus on the thing that matters most – creating your course – while they take care of the "heavy lifting," i.e. the back-end work that you'd need to be a coder or designer in order to handle on your own. You'll get a course-optimized website that requires very little configuration, and you'll still be able to personalize it to your liking.
If you are a developer, you can use the Power Editor to modify the code and create an even more personalized website.
Teachable Features
With Teachable, your students can sign up for your school, view the curriculum, see previews of the class and buy your course. There's also a comment and email system, as well as discussion forums, allowing your students communicate with you and the rest of the community as needed. (You have the option to moderate comments before they're made public, if you like.)
For you, the course designer, you'll be able to use features like:
Affiliate marketing and reward program
Coupons and promotions to encourage higher enrollment
Customizations to use your own branding
Domain name support or a free domain
Drag-and-drop builder
Email list segmentation to send targeted mailers
First touch and last touch attribution to determine how your students converted
Import content from Dropbox, Google Drive or OneDrive
Language modification to reach international students
Learning management
Marketing tools and integrations, including MailChimp
Multiple instructor support
Payment gateway
Pricing options, including subscriptions, payment plans and bundled courses
Processing of full or partial refunds
Responsive for desktops, smartphones and tablets
Zapier integration, which connects with various support tools, like Zendesk
Ultimately, you'll be able to create and sell courses that include all types of media, including audio, images, PDFs, presentations, text and videos. You can also create quizzes to check your students' progress, reinforce lessons and summarize the most important information. You'll then be able to design your homepage, lectures and sales pages to look exactly the way you want them to and to deliver results.
Once your students have completed the course, you can reward them with a completion certificate, and you can create unique, customized certificates for each of your courses.
You can also collect feedback via Google opt-in orms or surveys to find out their experience and thoughts, which can help you improve your course for future students (and better target students you want to return). There are also built-in reporting tools that give you a snapshot of your insights, detailed data about your students, and information about your revenue.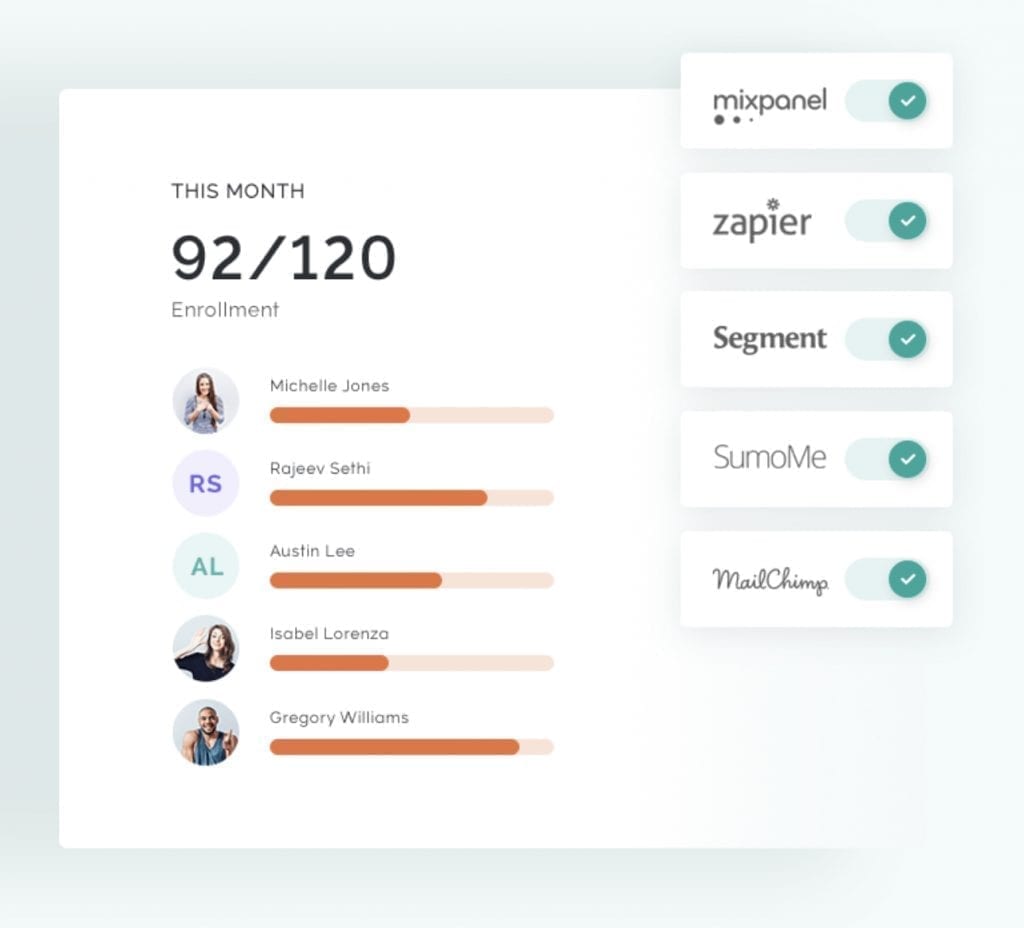 Teachable Support
Teachable's pop-up on their homepage offers a free download of their course creation book, which guides you to create interview, slide and video content in order to build your course. There's also an entire library with all sorts of information about creating your course.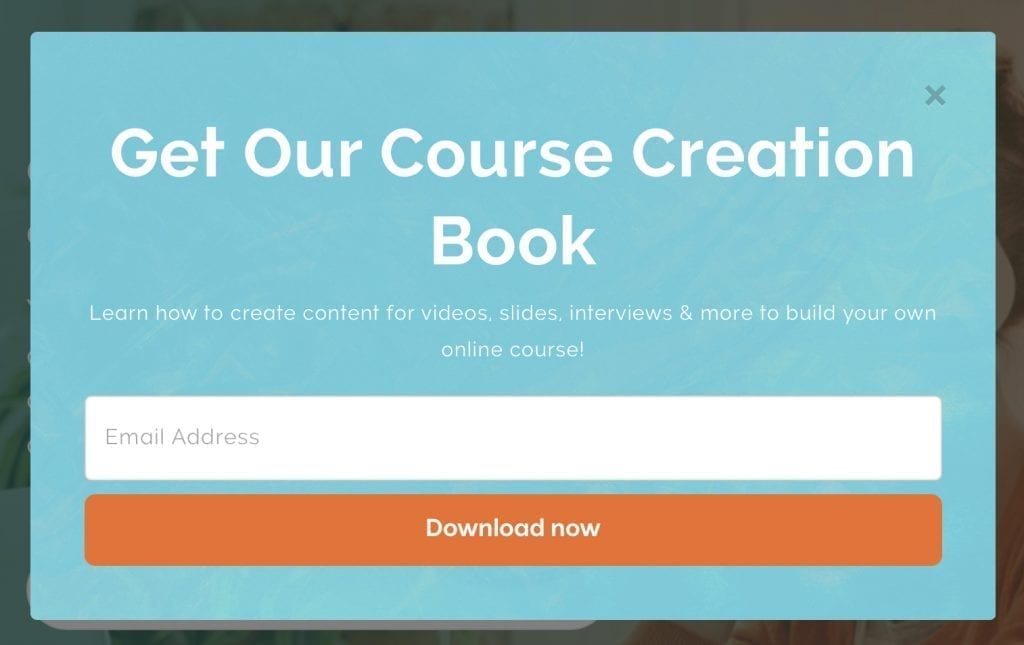 Teachable will host your content and provide website backups so that your courses and student data are always safe. However, you still own and are in complete control of the content and data for your school.
The team at Teachable monitors everything around-the-clock so that problems are fixed right away and so your school can always be open. You'll also get updates immediately and automatically, no manual updates required.
Teachable Pricing
Teachable has a number of plans to choose from, and you can pay either monthly or annually (prices drop a bit if you opt for annual billing).
There's a free plan that you can use if you just want to try the service out to see if you like it. You can setup and even launch your school for free without paying any setup fees.
The Basic plan is $39 is per month, the Professional plan is $99 per month and the Business Plan is $499 per month. There's also an Enterprise plan that you can find out more about here.
Most notable is that every single plan supports unlimited courses, hosting, students and video, so you won't have to scale your plan if you start to attract more and more students.
Find out more about the plans here and compare plans here.
Udemy vs Thinkific and Teachable
When it comes to comparing Thinkific, Udemy and Teachable, the one that stands out the most – because it's the most different, not because it's the best – is Udemy.
The biggest initial difference between Udemy and the other two course creators on this list is that when you visit the Udemy homepage, it's geared toward the student instead of the creator. Toward the bottom is where you'll find links for becoming an instructor or using Udemy for your business.
Once you start getting into the instructor's section of Udemy, you quickly realize that it's incredibly limited when it comes to course creation tools, unlike Thinkific and Teachable, which have pretty much any tool and feature you'd need to design and host a course. It's also difficult to even find a comprehensive list of the course creation features you can access. Since Udemy seems more geared to students instead of creators, there's not nearly as much guidance – or at least obvious guidance – for course creators.


Ultimately, the main reason for this difference between Udemy and the other two creators is because Thinkific and Teachable are more able to be used out-of-the-box, while Udemy is for the person who has already created a course and simply needs a place to host it. And if you have created, or can create, a course on your own without a builder to help you, Udemy is a fantastic deal, allowing you to host as many courses as you want for free.
Plus, Udemy doubles as a popular marketplace for courses, letting you tap into its global reach. On the flip side, that also means that there's a ton of competition, making it difficult for your course to get noticed. Overall, though, some instructors like to work with a company that caters to students as well as teachers, unlike Thinkific and Teachable, which seem entirely targeted at teachers.
Thinkific vs Teachable
When it comes to Thinkific vs. Teachable, the two course creators on this list that are the most alike, the pricing for the most basic paid plan is basically the same, with just a $10 difference between them. Also, both offer free accounts so that you can create a course and play around with the features and settings to see how you like the service. What you get from both of them that you can't get from Udemy is customization. You can of course customize to your heart's content and then upload to Udemy, but if you don't have the skills (or time or patience or interest), then your best bet for creating attractive courses is by going with a company that lets you host and design.
There are a lot of similarities between Thinkific and Teachable. For example, both offer quizzes as part of lessons; built-in student discussions; and marketing integrations. Maybe most importantly, they both have site builders that let you create and customize your courses, and the curriculum can support all types of media.
Here are a few areas where you may experience differences between the course creators:
Course player
Course review support
Quiz elements
Setup and ease of use
Student discussion capability
Website themes
Since both Thinkific and Teachable offer free accounts, it's a good idea to play around with both services to see which of these pros and cons matter to you. For example, Thinkific may have better themes, but if you like the Teachable themes, along with the rest of their features, you don't want to choose Thinkific solely for the better theme options.
Course Design in Thinkific vs Teachable
There are a few core differences between Thinkific and Teachable when it comes to site design. The page builder at Teachable used to have more elements and customizations than Thinkific, but it's gone the other way – now, Thinkific has richer customization tools than Teachable. However, if you have coding experience, you can tweak the customizations to your liking, which means both course creators would be considered pretty much equal, at least when it comes to personalization.
Teachable has limited theme capability, and most of the tweaks you can make within a theme have to do with font and colors. Thinkific has a much better theme library to choose from.
Teachable is the only platform of the two that lets you create a blog, though it's not nearly as good as a blog you'd make with WordPress.
Marketing Tools in Teachable vs Thinkific
The sales and marketing capabilities are where Thinkific and Teachable get even further apart. Teachable has many more opportunities for sales and marketing than Thinkific. Here are the main areas that differ greatly:
Affiliate Marketing
Both creators let you setup affiliate programs so that your students can help promote your courses, but the programs function a bit differently. On Thinkific, affiliates get a commission for all the courses you offer; on Teachable, you can choose the courses that you want affiliates to get a commission on.
Checkout
With Teachable, customers are able to go through an easier checkout flow – making a payment and creating an account. With Thinkific, customers have to create an account and then make a purchase, which can lower the amount of conversions. With Teachable, you can also customize checkout pages with things like a money-back guarantee or testimonials.
One-Click Upsells
While both services let you add a one-click upsell to your "thank you" page, Teachable has a more effective solution. Teachable lets you customize the page and add all sorts of conversion methods, like coupons or video. On Thinkific, you can just add a basic call-to-action – the page can't be customized and you can't add a coupon.
So which of these teaching platforms is best?
Final Verdict: Thinkific vs Teachable vs Udemy
Cheapest / Easiest to Get Started: Udemy is great, and inexpensive, if you have the ability to create courses on your own and then simply upload and host them on Udemy.
Most Complete ("OWN" More of the Race Course): If you need a complete course builder and host, though, go with Thinkific.
First, compare their sales and marketing tools – you may find that only one of the services has something you absolutely need, and if you want as many marketing tools as possible, Teachable is the best option.
If you can't make a choice based on sales and marketing alone, though, take advantage of the free plans to see which builder, themes, customizations and features you like best.
Remember, when comparing tools, don't just look at it from the instructor's point of view – determine which course builder will give your students a better experience, too.
If you have time to do an A/B comparison, create similar courses on both sites. You may not want to host the same exact course, but you can choose courses in the same niche and that attract the same audience.
See which site you get a better conversion rate from, which can help you make a final decision if you're still on the fence.
Our Pick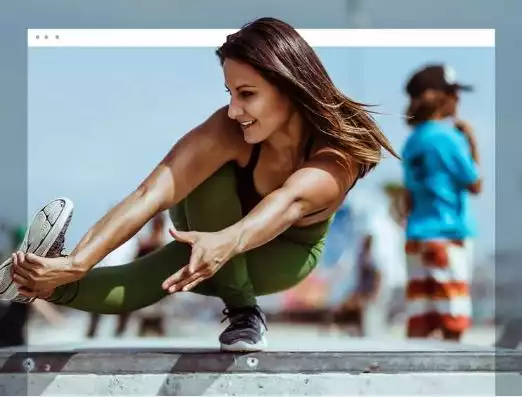 Why Go With Thinkific?
Thinkific is the best platform if you are looking to replicate a CLASSROOM experience ONLINE. Of all the options, it's the most SCALABLE for multiple instructors, admins, and support staff. In short, ideal for building an education empire!
Get 30 Days FREE Here
See Black Friday / Cyber Monday Deal!
We earn a commission if you click this link and make a purchase at no additional cost to you.
Further Reading