Have you been wondering why you still aren't getting much organic traffic to your website, even though you are blogging every day like you have been told to by the so-called 'gurus'?
Ahrefs vs SEMrush, two very prominent SEO tools but which is a better choice for your business?
Don't worry, in this post we are going to explain how you can use SEO and keyword research tools such as Ahrefs and SEMrush to make sure your blog or website gets found online. 
Using profitable keywords and the perfect keyword phrase can make or break your online business or blog, so a good keyword research tool is well worth the investment, and did you know that improving your SEO  by using the right keywords in your blog posts, you can save yourself hundreds, or even thousands of dollars on paid advertising each month? 
Yes, really! 
Main Differences Between Ahrefs vs SEMrush
The main differences between Ahrefs and SEMrush are:
SEMrush has more accurate keyword difficulty data compared to Ahrefs
SEMrush has a full Traffic Analysis competitor module, whereas Ahrefs does not
SEMrush is more affordable at higher pricing tiers (Agency and Enterprise) compared to Ahefs
Ahrefs has a more detailed backlink analysis capability compared to SEMrush
SEMRush is My SEO Swiss Army Knife
I use a LOT of tools. Probably more than I need to. There are a few that are truly indispensable. I have a SEMrush tab open EVERY day as I work. Keyword searches, technical audits, competitor analysis? It does it all. Try it out for free.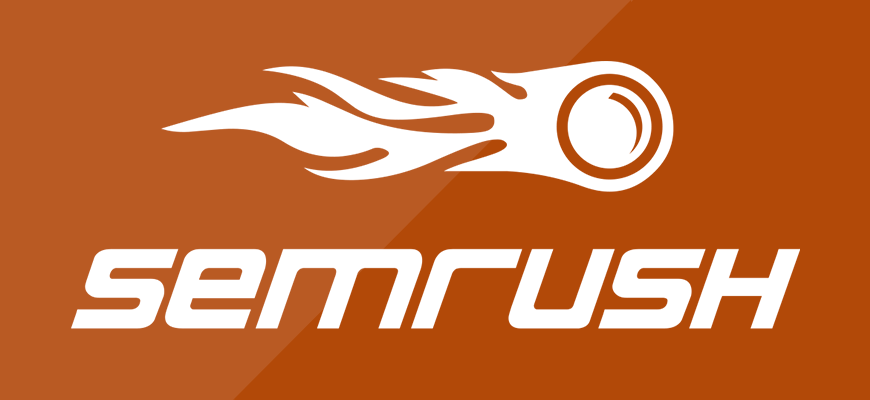 We earn a commission if you click this link and make a purchase at no additional cost to you.
You see, many consumers skip right past the paid ads at the top of the page on google to the organic search results. This is because they know that the first results showing up in an organic search are most likely to be what they were looking for.  
Although some people do still click on the paid ads on Google, there is a lot less trust than there used to be, as customers know that these companies have paid to appear there. 
If you have a well-written blog post targeting the right keywords that aren't too competitive (more on that later), you have a good chance of being on that first page of search results, which can bring you a constant stream of organic traffic from customers who already know what they're looking for, and might even be ready to buy.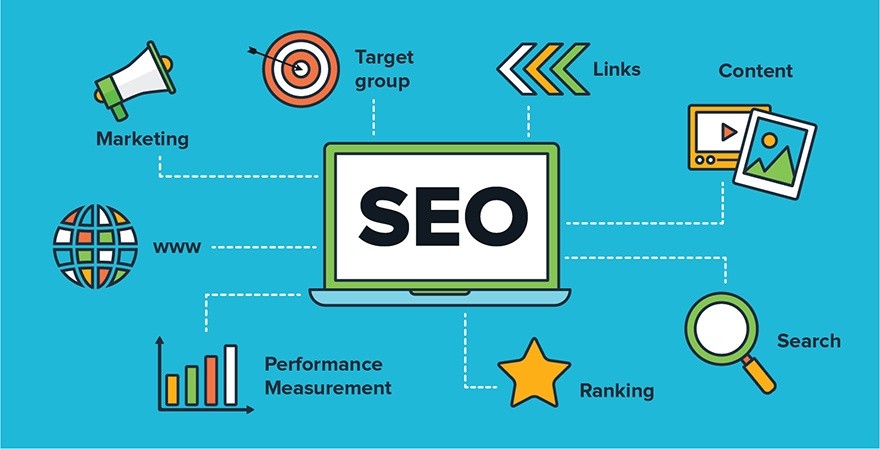 Over 4 million new blog posts are published every day, so you need to make sure your blog post stands out from the millions of others out there. You can do this by using a keyword research tool to select keywords that your customers will be searching for and then structure content accordingly, incorporating these words in your blog post. 
Today we are going to take a look at two of the best SEO tools around: Ahrefs vs SEMrush, to see if one is better than the other.  
SEMRush is My SEO Swiss Army Knife
I use a LOT of tools. Probably more than I need to. There are a few that are truly indispensable. I have a SEMrush tab open EVERY day as I work. Keyword searches, technical audits, competitor analysis? It does it all. Try it out for free.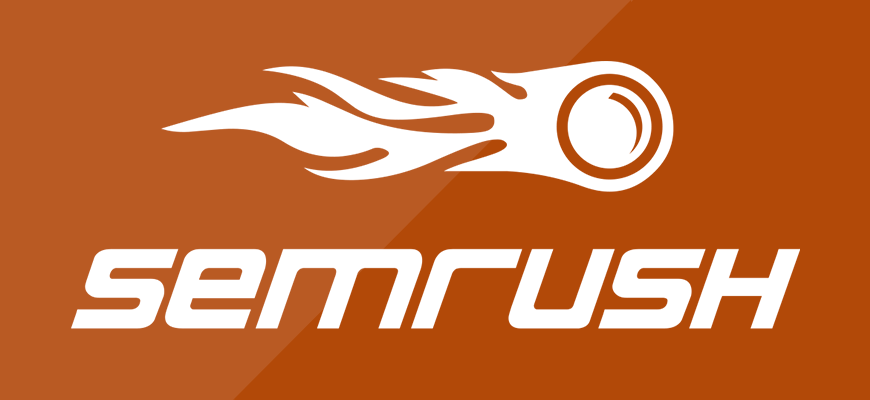 We earn a commission if you click this link and make a purchase at no additional cost to you.
Why should you be using a paid premium keyword research tool instead of a free one?
Yes, there are free keyword research tools available, so why would you pay for an SEO tool when you can use free ones? 
Well, you can definitely get started with a free tool like the Google Keyword Planner, but free tools like this have their limitations. The Google keyword planner, for example, will only show keyword that is ranking well on Google, so if a keyword is ranking well on another search engine you won't be able to see it here. 
There is also no indication of trends on the google keyword planner, but you can view an average keyword performance for the last 12 months. Using free tools can definitely help you, but it can also end up being very time-consuming. 
When you use a premium paid SEO tool like Ahrefs or SEMrush, keyword research will be undertaken much quicker, and more thorough. You can do much more advanced research allowing you to see the difficulty of each keyword, as well as the monthly search volume, clicks, and CPC (cost per click). 
Let's get stuck in shall we? 
Why should you use the AHrefs keyword research tool?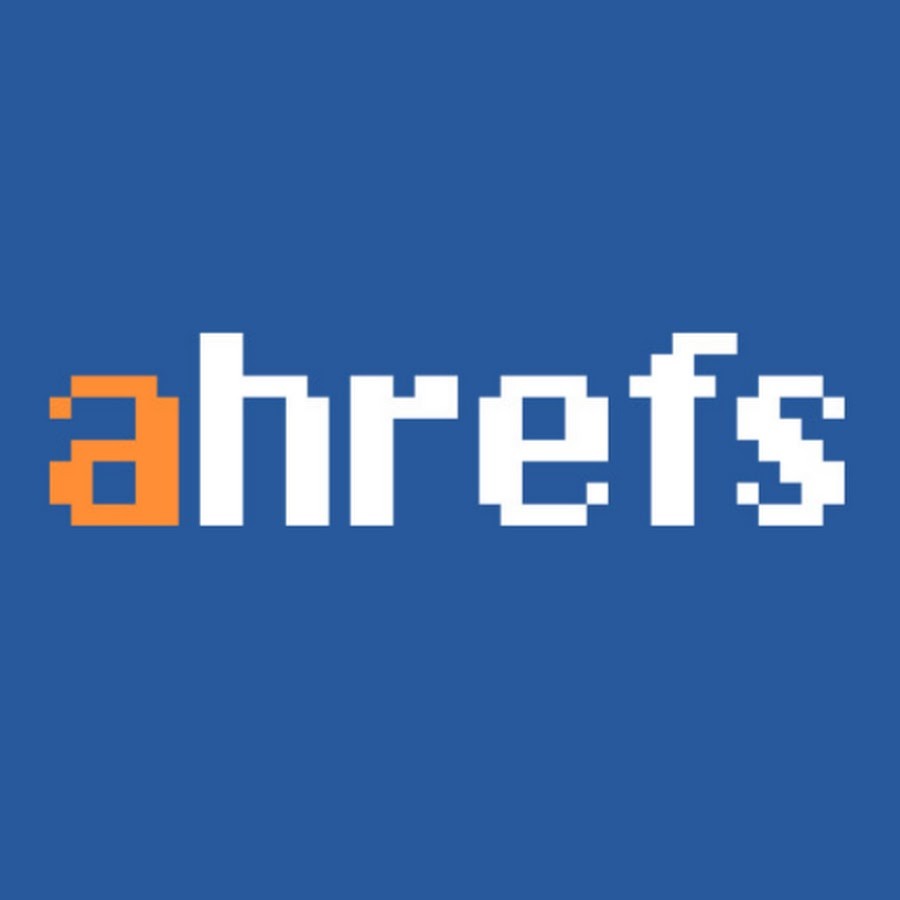 Ahrefs is one of the most popular link research and SEO analysis tools currently available. Most people know it as a tool for checking backlinks and anchor text, but it's so much more than that.  
Ahrefs is subscription based, so you pay a monthly fee for access to all the tools and reports available. There are 4 different plans available, ranging from $99 all the way to $999, depending on your needs.   
A tool like Ahrefs can help you improve your ranking in search engine results without having to resort to dodgy techniques or paid ads. In short- the extra traffic you can generate by using this tool can make it well worth the monthly investment. 
Ahrefs claims that they have the largest database of live links and the best speed of index updates currently available, giving you access to fresh data every 30 minutes. 
This tool can also give you a sneak peek into how your competitors are doing as well by showing you which keywords they are ranking for, and how much traffic is being driven by them. 
The tools included in the Ahrefs membership are: 
Site Explorer 
Content Explorer 
Keyword Explorer 
Rank Tracker 
Site Audit Tool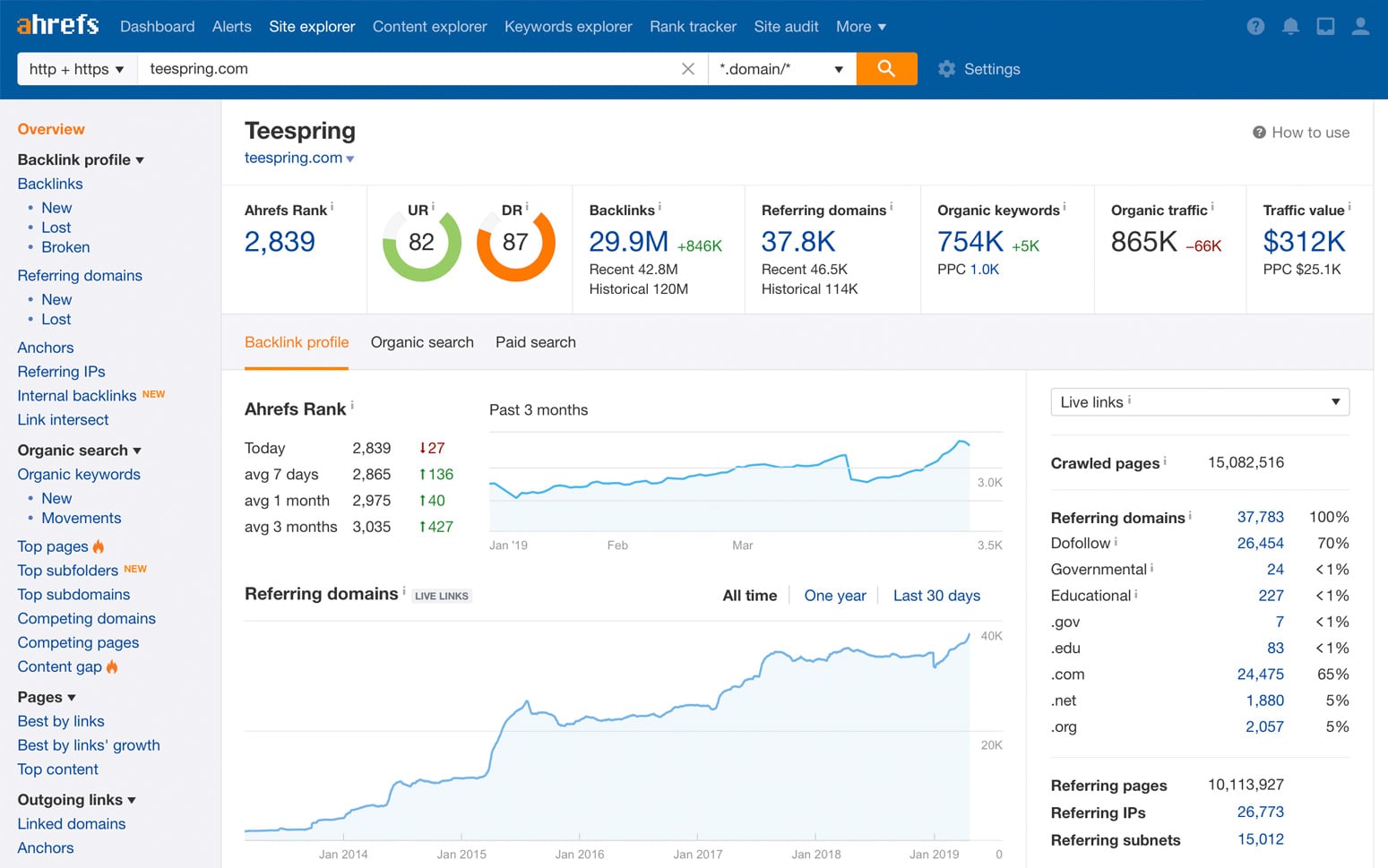 Together this suite of tools can help you grow your traffic, and monitor your niche to ensure you stay on top of your game. 
Content explorer is one of the highlights of Ahrefs, showing you the highest ranking content for any keyword you search, as well as the number of social media shares and referring domains. You can even use this great tool to find websites that have mentioned your brand without including a link to your website. 
There are also alerts to let you know when quality backlinks to your website are gained and lost, as well as alerts for web mentions and keyword rankings. 
If you have any trouble using Ahrefs, their blog and YouTube channel are packed with tutorials. And for any queries about your account, you can contact the Ahrefs customer support team, who are available 24 hours a day from Monday to Friday. 
What are the benefits of using AHrefs? 
Largest backlink database available 
Large keyword database of over 100 countries 
Keyword Explorer lets you find the best keywords and analyze their keyword difficulty 
Content explorer shows you the most popular content for any topic, as well as social shares, organic traffic and referring domains to each article (in my experience Ahrefs has more accurate referring domains metrics)
Advanced SEO metrics allow you to view percentages of organic and paid clicks per search (clickstream data)
Outbound link index shows you broken outgoing links  that may be damaging your site (or as a way to uncover link building opportunities on competitors sites – "broken link building")
Great customer support via live chat and email  
Private community facebook to chat and share strategies with other online marketers 
Huge range of tutorials on their blog and YouTube to help you get the best out of the service 
You can view historic backlink data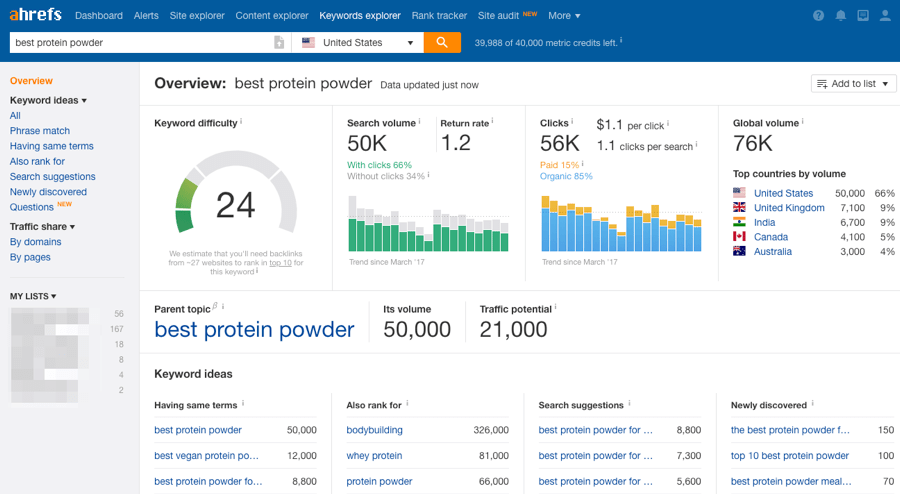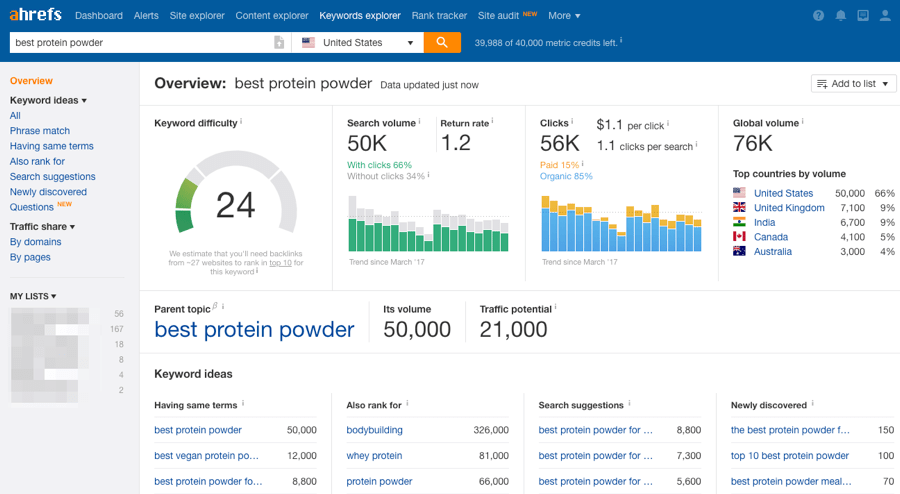 What are the downsides of the AHrefs keyword research analysis tool? 
While Ahrefs is a fantastic search analysis tool, like everything, it does have its downsides. It's quite expensive, starting at $99 for the 'lite' plan, which has low usage limits.  
While this may be suitable for an individual, it's probably not enough for a large business or agency, so depending on your needs you may need to look at the larger plans which can cost up to $999 per month. 
Another downside to Ahrefs is that there is no free trial for you to give it a go before you decide to commit. There is, however, a 7-day trial available for just $7, which allows you to dip your toes in for a relatively low cost before you jump in the deep end. 
Why should you use the SEMrush keyword research tool?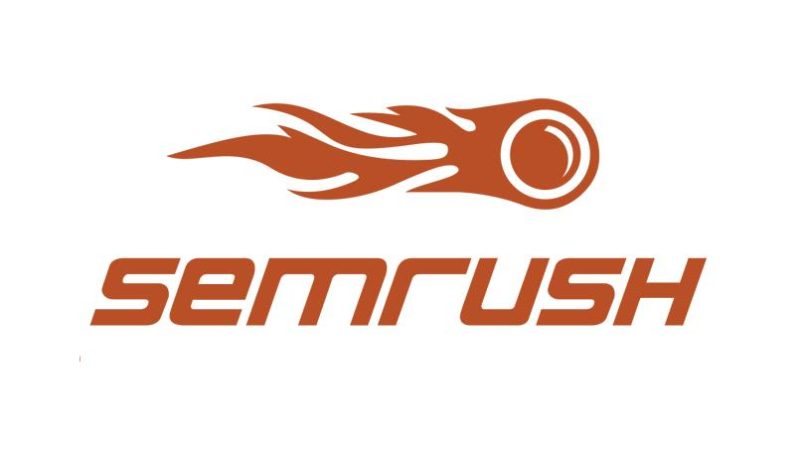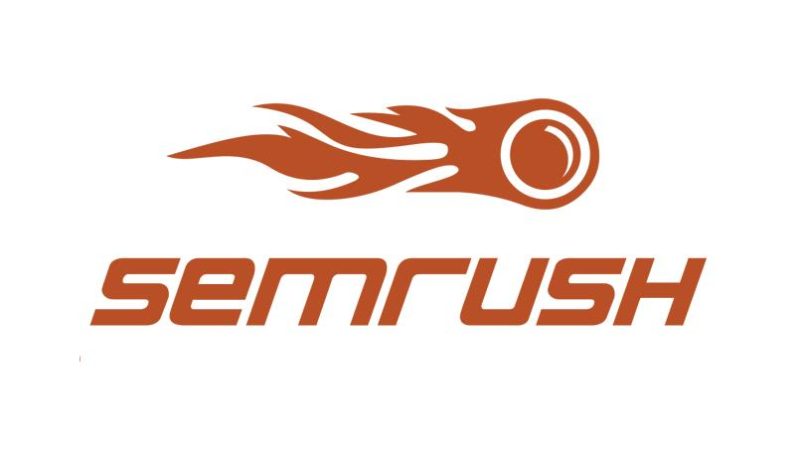 SEMrush is a powerful suite of SEO and link research tools aimed at digital marketers to help them develop content and advertising strategies. It is one of the most popular SEO tools around, with over 4,000,000 loyal users, including household names such as eBay, booking.com and BNP Paribas. 
This platform allows you to perform SEO audits on your websites (or your competitors) to see how and where you can grow. You can analyze and site audit backlinks, and search for high ranking keywords to use in your campaigns. 
As well as backlink data, you can also view and analyze PPC data, social media, and content & PR, allowing you to discover and keep track of trending topics and analyze your competitors. 
Like Ahrefs, SEMrush required you to be a member to use their suite of tools. Membership plans start from $99.95 per month and rise to $399.95. 
The tools available with SEMrush are: 
Keyword Magic tool (keyword ideas)
Keyword difficulty tool 
Domain vs. Domain 
CPC map 
Backlink profile research 
Organic keywords research tool
Advertising research and display advertising tool 
Fully integrates with Search Console for more accurate analysis and true organic search traffic
As you can see there is a large selection of tools available to help you reach your goals. The keyword difficulty tool is particularly useful as it allows you to find keywords with less competition (thru competitive analysis), giving you a higher chance of ranking high in search results for that keyword. 
What are the benefits of using SEMrush? 
It allows you to track and analyze your competitors content marketing strategy 
You can perform an SEO site audit of your blog or website (site audit more comprehensive than Ahrefs)
Perform effective keyword research by identifying long tail key phrases that are likely to bring you more traffic, showing you the difficulty and CPC for each phrase 
Track your current and past rankings to see what is working for you 
You can perform backlink analysis to see how many followers and no follow links a website has 
Gap analytics and the keyword magic tool allow you to find keywords that your competitors are not ranking for, giving you a higher chance to be ranked at the top for that phrase. 
There is a content marketing calendar in the management area to help you and your team plan and work on campaigns. 
They have common workflows mapped out, to help you get to know the tools as quickly as possible. 
SEMrush offers a free 7-day trial, so you can get stuck in and see if you like it before committing to a monthly plan. 
Easy to read dashboard with lots of data available. 
What are the downsides of using the SEMrush keyword research tool? 
Like Ahrefs, the downside to SEMrush is also the price, as plans range from $99.95 to $399.95. If you are just getting started then this can seem like a lot of money to be paying out each month, however, hopefully with the use of these tools you will soon be making enough money to cover the costs… 
Another downside is that the data pulled is relatively unorganized. Sure, you can export it to an excel file and organize it yourself, but it would be nice if you didn't need to do that. Also, the searches you make do not get saved, so this is another thing you would need to export to excel to use later. 
How to use keyword research tools like SEMrush and Ahrefs to your advantage.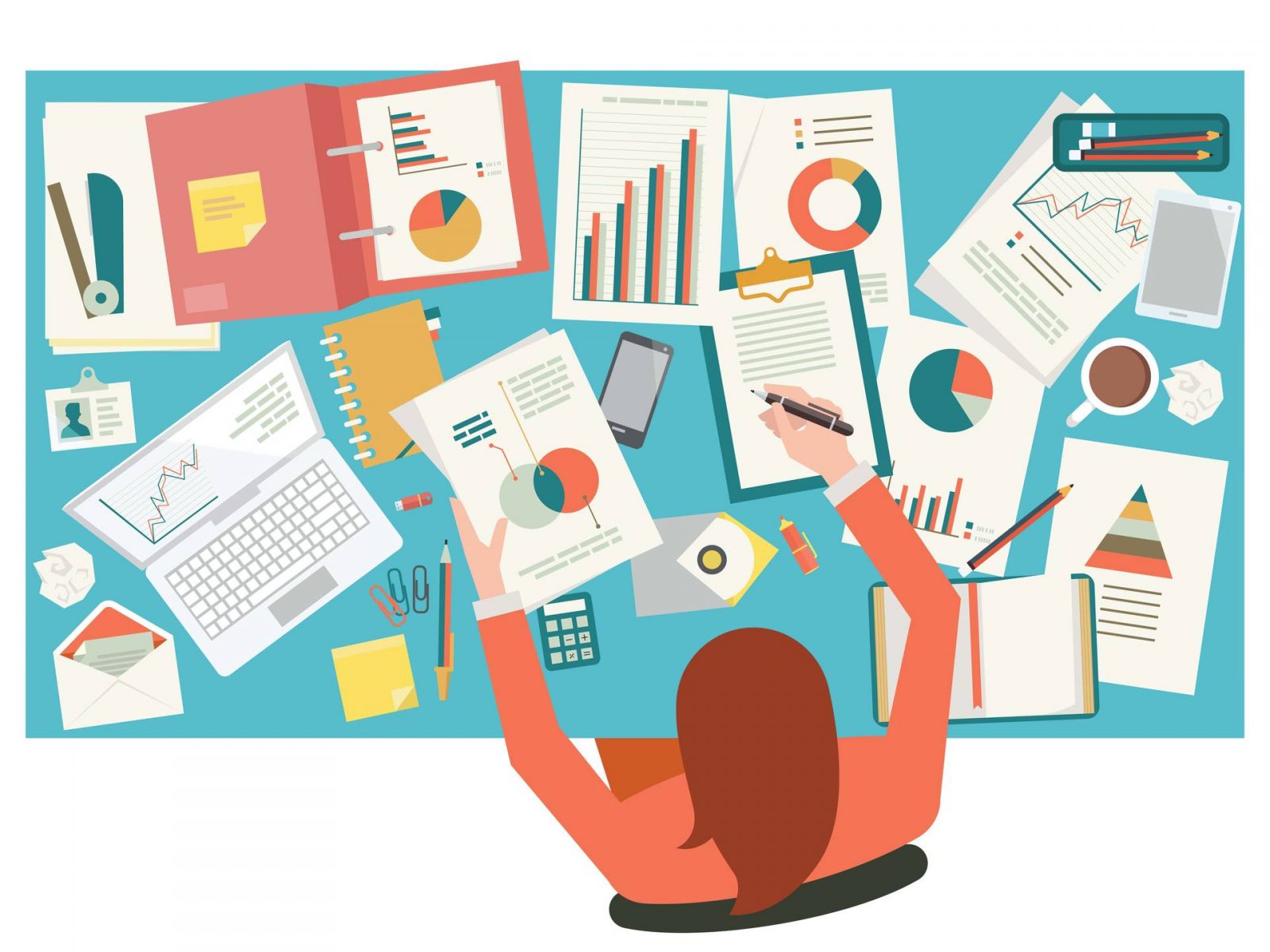 The biggest marketing challenge for companies these days is gaining web traffic and finding new leads. By utilizing SEO tools such as SEMrish and Ahrefs you can put together a strong content strategy to outrank your competitors in search engine results. 
Research shows that businesses who publish over 16 blog posts per month received on average 4.5 times more leads than businesses who published between 0-4 blog posts per month. That's a huge difference, so you should definitely be using blogging and keyword research strategies as part of your content marketing plan. 
These tools will allow you to find long tail keywords related to your niche and view the difficulty rating of each one, so you know what to focus on in your content. Long tail keywords are usually quite specific, meaning that the person who lands on your website after searching with a long tail keyword is likely to have found what they were looking for. 
By doing this with evergreencontent you can ensure a steady stream of warm leads coming to your website. Having a flow of organic traffic like this can save you money on paid advertising, especially since you know the people finding you this way online are likely to already be interested in what you've got. 
You can also use these tools to keep an eye on your competitors. You can see what keywords your competitors are ranking for, and then either try to outrank them, or you can focus on their gaps, and the words that they aren't ranking for. 
Price comparison of Ahrefs vs SEMrush 
Both Ahrefs and SEMrush start at around $99 for their most basic plans, which includes up to 5 campaigns or 'projects' per week, and as an individual, these plans have everything you need to get started, but which one is better value? 
The basic plans are actually quite similar. Let's take a look at keyword analytics as an example. In both Ahrefs' $99 'lite' and SEMrush pro plan, you get 500 keywords, which for a single person or start-up business should be enough. 
But once you need more than this, you will need to switch to one of the more expensive premium plans, and this is where we can see a difference in value. To track 5000 keywords with daily updates from SEMrush you would need to get the 'business' plan, which is $399.95 per month. To track 1000 keywords with Ahrefs you would need to be on the Agency plan, which is a hefty $999.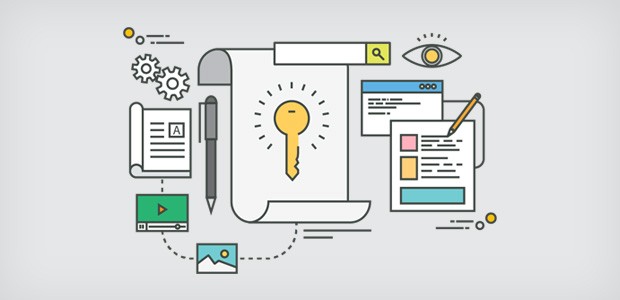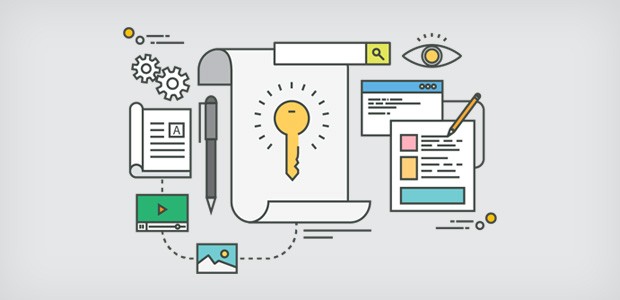 Overall SEMrush has a better pricing structure, starting at $99, for the basic plan, $199 for the 'Guru' plan which gives you access to additional tools and higher search limits, and $399 for the 'business' plan, where you get a huge 10,000 reports per day.  
If you need more than the business plan can offer you can get in touch with them and they will give you a custom quote. Personally, I like this bespoke pricing offer, as all businesses have different needs so it is nice to think that they could tailor the quote to your needs rather than giving you a 'one size fits all' package. 
For both SEMrush and Ahrefs you have the option to pay either annually or monthly. Choosing to pay annually can save you quite a chunk of money over the year, but you need to be sure that you want to commit to a whole year, and that you are happy to pay the whole sum upfront. 
Ahrefs vs SEMrush – Which one is better? 
SEMRush is My SEO Swiss Army Knife
I use a LOT of tools. Probably more than I need to. There are a few that are truly indispensable. I have a SEMrush tab open EVERY day as I work. Keyword searches, technical audits, competitor analysis? It does it all. Try it out for free.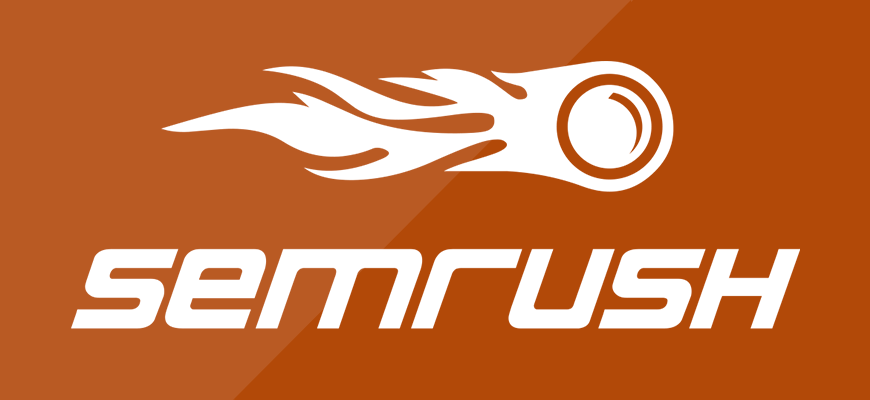 We earn a commission if you click this link and make a purchase at no additional cost to you.
Both Ahrefs and SEMrush are brilliant SEO and link research tools, and using either one of them will go a long way to helping you improve your SEO.  
Bottom Line: But after comparing the two we have to say that we think overall SEMrush is the better tool. The huge range of useful tools it provides are intuitive and easy to use, and the pricing plan is much more flexible.  
The dashboard on SEMrush is very clear and easy to use, which is important if you need to be using it on a daily basis. There are also loads of data available making it easy to find what you are looking for at the click of a button. 
The fact that SEMrush offers a bespoke pricing package for larger businesses is very valuable, showing you that the company cares enough about each client to make sure that they have the right package for them. 
That's not to say that Ahrefs is not a good tool. Ahrefs is undoubtedly better when it comes to backlink research, for example, with the largest database of links available, and a keyword database (keyword research) in over 100 countries (great keyword research tools – but perhaps with less accuracy than SEMrush keyword research tools).
The Ahrefs tool is great for SEO agencies and online marketing businesses who need a reliable backlink checker in their backlink analysis tool module.
Overall they are both great tools, it just depends exactly what your needs are. You can try Ahrefs for 7 days for just $7 here, and you can start a free trial of SEMrush here. 
Here are some other related articles you may be interested in: