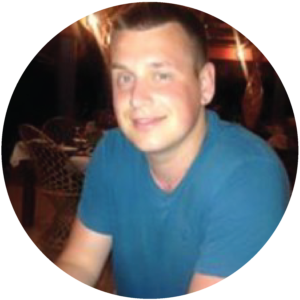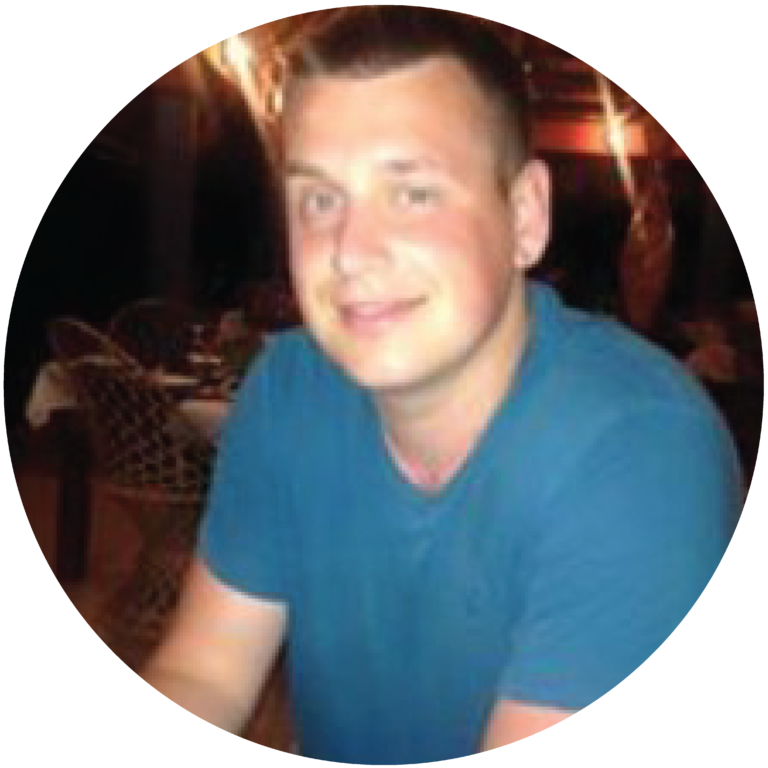 Latest posts by Ewen Finser
(see all)
Last Updated on June 19, 2022 by DMEditor
Selecting between Shippo vs ShipStation might sound easy, but the truth is, it isn't.
ShipStation and Shippo are both well-renowned web-based software solutions for shipping management. Plus, each of them goes beyond the basic functionalities you'd expect from shipping software.
And what exactly are we talking about here?
Well, here's the deal: Shippo and ShipStation don't just connect you to shipping carriers. They are much more than that.
Bottom Line Up Front Summary: I go into some pretty deep detail below, but here's my TL:DR…
Main Differences Between Shippo vs ShipStation
The main differences between Shippo and ShipStation are:
Shippo offers a

Pay-As-You-Go package

, whereas ShipStation comes with only monthly subscription packages
ShipStation offers advanced tools and integrations for order fulfillment, whereas Shippo focuses on simplicity
ShipStation allows you to set custom automation rules, whereas Shippo doesn't support advanced automation
Shippo provides discounted shipping rates for selected US-outbound shipping services, whereas ShipStation provides discounted options for both international and domestic shipping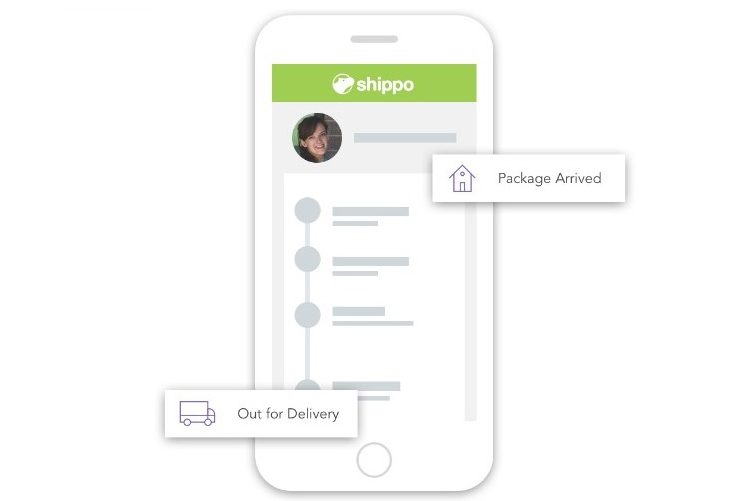 Why Did I Start with Shippo?
It's simple to use, easy to set-up and offers a unique PAY-AS-YOU-GO model to start. This means you only pay $0.05 for each package, great for smaller stores. You can scale UP with a BETTER PRICING structure.
Check Shippo Promos
We earn a commission if you click this link and make a purchase at no additional cost to you.
Shippo, to begin with, is all about "powerful shipping made simple". It connects with your ecommerce store or e-commerce site, and then it helps you manage the entire shipping process- from comparing shipping rates between carriers to tracking and processing returns.
ShipStation, on the other hand, describes itself as "the fastest, easiest way to get products to your customers". It also integrates with your online store to assist you with order management, carrier management, as well as tracking shipments and returns.
So, in a way, Shippo and ShipStation could understandably be mistaken as one and the same thing. But, by now, I bet you know how things go in the world of ecommerce. Two separate solutions can never be completely identical. One has to be superior to the other, with better, more powerful features.
Now, the question is, which of these two would fit that profile? Which one is more suitable for your online store?
This comprehensive ShipStation vs Shippo review helps you out through an apples-to-apples comparison. It covers not only their shipping carrier integrations, but also their respective functionalities when it comes to order fulfillment, shipment tracking, reporting and analytics, plus carrier management.
If you're in a rush, however, here's a breakdown of the principal differences between ShipStation and Shippo. But, I'd still advise you to read on if you intend to compare them in detail.
Shippo vs ShipStation – Shippo Overview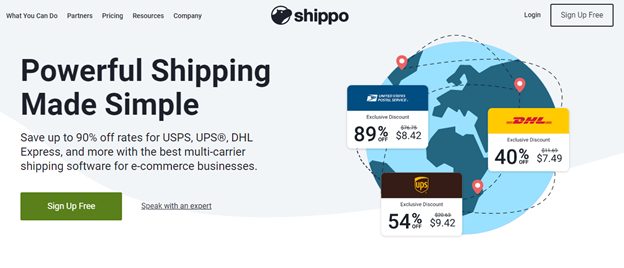 Shippo is a SaaS platform that simplifies how you handle your order fulfillment process. It was founded in 2013 and has since facilitated more than 35,000 e-commerce merchants, who continue to leverage its shipping management features.
Now, to be more specific, Shippo is built to serve e-commerce retailers, fulfillment companies, and ecommerce marketplaces. They take advantage of its flexible API to embed the platform with their online stores, from where they proceed to link with some of the most renowned global carriers.
I'm talking about services like DHL, USPS (priority mail, etc…), UPS, FedEx, and many more. Shippo forms a solid connection between them and your online orders to help you streamline fulfillment, minimize e-commerce shipping costs, track the entire shipping process, as well as ensure fast product delivery and customer satisfaction.
But, how exactly does it work?
Well, once you connect Shippo with your website, it'll sync with your inventory to keep tabs on all customer orders. All customer purchases are then picked up by the system, from where you can coordinate carriers, print prepaid shipping labels, plus monitor overall delivery progress.
Then when you're done, Shippo relays all that order fulfillment information back to your ecommerce database.
But, make no mistake. Shippo does not cover only the US. But rather, it extends globally, allowing you ship easily and conveniently to pretty much all the countries across the world.
In the meantime, the platform also manages to send updates to your customers. These tracking privileges translate to great customer experience, as buyers are always curious about the progress of their orders.
Therefore, all in all, Shippo seems like a pretty solid shipping solution worth trying out. But then again, it also comes with its fair share of drawbacks, which we'll be exploring shortly.
Shippo vs ShipStation: ShipStation Overview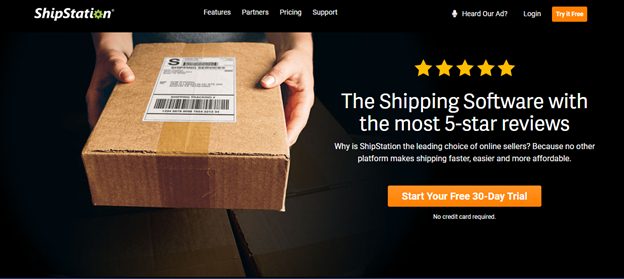 Founded in 2011, ShipStation is also a web-based service for managing the entire shipping and order fulfillment process. It's a holistic shipping platform that's capable of integrating with ecommerce platforms, shopping carts, shipping carriers, payment gateway solutions, and a host of commonly-used sales channels.
That alone gives you the privilege of importing order data from numerous sources at the same time, all of which is then synced to power fulfillment. ShipStation offers advanced features for connecting multiple accounts, working with different shipping carriers (multi-carrier shipping), analyzing various order variables, tracking shipments, and organizing order details.
Overall, you can think of ShipStation as an all-in-one solution for order fulfillment. It's capable of embedding with a myriad of digital selling platforms, comparing shipping companies rates from numerous carriers, facilitating customer self-service, geo-tracking deliveries, plus keeping tabs on your inventory.
Shippo vs ShipStation – Main Features
Ease of Use
Shippo Ease of Use
Joining the Shippo bandwagon won't cost you anything, at least for the first 30 days. But, as soon as the free trial period lapses, you can expect to pay a minimum of $10 every month to use the service.
Alternatively, you could choose to proceed with Shippo's Pay-As-You-Go package, which costs only 5 cents per shipment, exclusive of the corresponding postage costs. Not a bad deal for startups and small businesses.
Once you're done with registration, the first thing you need to do is, of course, connect Shippo with your online store, The process itself is pretty straightforward, as the software supports all the popular ecommerce platforms by default.
For Shopify store owners, Integrating a Shopify app store, for instance, entails typing in your site's URL, and the system will automatically redirect you to the Shopify software dashboard. At that point, you just need to confirm the connection, and voila! Both platforms will sync accordingly, allowing Shippo to monitor your inventory and the accompanying customer orders.
That said, the control panel here is well-organized. Shippo's dashboard comes with a minimalistic design that grants you direct access to your orders, shipments, analytics, and settings.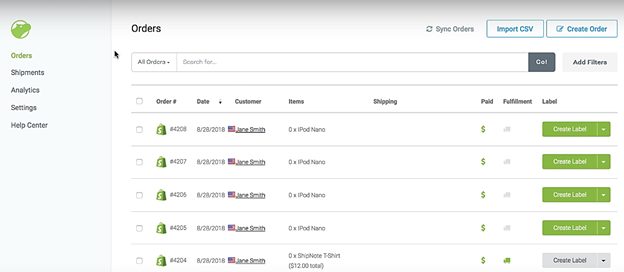 You can bet you won't have any trouble learning the ropes. Shippo is pleasantly easy to use and navigate. Even inexperienced merchants should be able to get on with their order fulfillment right off the bat.
ShipStation Ease of Use
ShipStation is also kind enough to offer a free trial period of 30 days. Beyond that, the cheapest it can go is $9 a month. And no, you won't find a Pay-As-You-Go option.
Another major difference between the two platforms is the user interface. As you're getting started on ShipStation, you'll notice that although the system is elegantly designed, it's a little more complicated than Shippo.
Well, you could blame it on the numerous tools and advanced features that ShipStation comes with. But, expect a slight learning curve here, especially if you've never worked with order fulfillment solutions before.
It won't take you long to figure things out though, as ShipStation comes with automated onboarding assistance. You'll even find a short video tutorial that walks you through the essential features.
Speaking of which, one of the most fundamental requirements here is, of course, integrating ShipStation with your online store. Thankfully, ShipStation is an incredibly flexible platform that supports a myriad of integrations with various selling channels. You can easily link it with ecommerce platforms, marketplaces, shopping carts, etc.
If you intend to embed a Shopify store, for instance, you'll go to the Account Settings area, then click on Store Setup, from where you select Shopify shipping on the list of supported marketplaces and stores.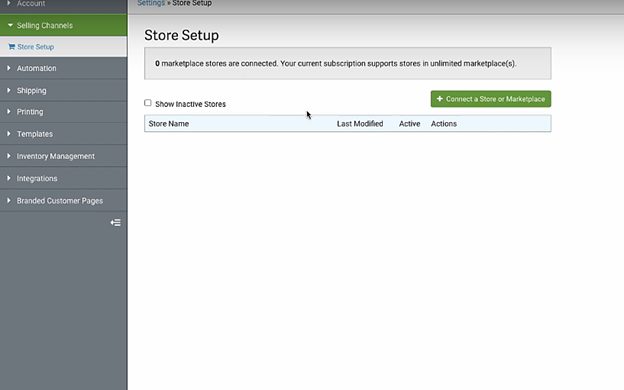 After that, the procedure is the same as Shippo's. Enter your site's URL, and the system will take you to your Shopify panel to complete the connection. It's that simple.
Now, when you begin using ShipStation to process your shipments, you should be able to track all the key elements from the dashboard. It provides insights into your orders, sales, and shipments through clear charts.
But, if you don't like the default interface, ShipStation allows you to customize the dashboard view based on your preferences. You can pick an ideal layout from a list of options, or possibly go to the Display Options area and configure the tools you'd like to view.
Another notable thing about ShipStation is its automation capability. Turns out you can come up with custom rules to automate various aspects within your order fulfillment process. Certainly, a nice touch, particularly if you're dealing with a huge volume of orders.
Order Management
Shippo Order Management
Shippo doesn't limit itself to one store per user. If you're an omnichannel seller, you get the benefit of coordinating order fulfillment across all your stores from one centralized platform. You can even integrate your marketplace accounts, as Shippo is capable of syncing your order data automatically.
And speaking of data, Shippo manages to include all the essential order details in its shipment information. In addition to the delivery address, you could throw in carrier information and shipping service details for easy tracking.
Shippo further establishes the estimated arrival times of your shipments to help you plan for the future. And in case anything changes before a shipment is successfully delivered, Shippo will update its ETA accordingly. But in the meantime, it'll still display the original ETA so you can determine late deliveries.
Now, to avoid such inconveniences, Shippo offers an array of tools for detailing packages, notifying customers, as well as verifying package information.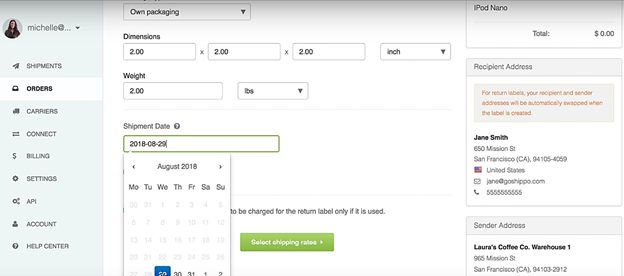 Package labels, for instance, can be easily printed directly from the system, along with the accompanying shipment details. Simply specify stuff like the package weight, dimensions, plus sender and recipient addresses, before transferring everything to the printer.
In the event you're processing a huge volume of orders, Shippo provides batch printing capabilities to save you the trouble of reconfiguring the labels. The system simply proceeds to generate up to 100 prints at once.
The only problem, however, is that you can only achieve this with packages of similar weight and dimensions. Shippo cannot include varying package parameters on the same batch of labels.
You might also want to print customs forms if you're handling international shipments. Shippo provides just the right tools for quick editing and printing of overseas customs forms.
Another thing the system takes into account is the imminent risk of losing packages before delivery. And come to think of it, this is one of the biggest challenges businesses are currently facing in their order fulfillment processes.
Thankfully, Shippo tries to protect you from the resultant potential losses by providing discounted shipping insurance. You can go ahead and buy relevant covers for your shipments directly from your Shippo account. It's that simple and straightforward.
Then to minimize the chances of any errors during delivery, Shippo comes with a built-in address validation tool. Not for you though. But rather, for your customers. It counterchecks the details given by customers to confirm accuracy.
You'll also have an easy time working with Shippo's tracking tool. It connects with shipping carriers to give you detailed progress updates, along with comprehensive histories of package location, time, and status.
It's worth noting, however, that order fulfillment doesn't have to be completed in one take. Shippo offers a rather dynamic framework that accommodates even partial fulfillment.
If, for instance, you happen to run out of stock before fully processing an order with multiple products, the system allows you to split the order into different deliveries. Then after updating the stock quantities, you can always revisit backorders and fulfill them as required.
ShipStation Order Management
Just like Shippo, ShipStation is capable of importing order details from a range of sales channels. The default platform supports more than 40 sales channels.
Now, when orders start coming in, you'll have an easy time managing everything thanks to ShipStation's automation features.
It can, for instance, lift data from your package labels, and then use it to analyze your custom preferences, before auto applying the shipping configurations to the subsequent orders.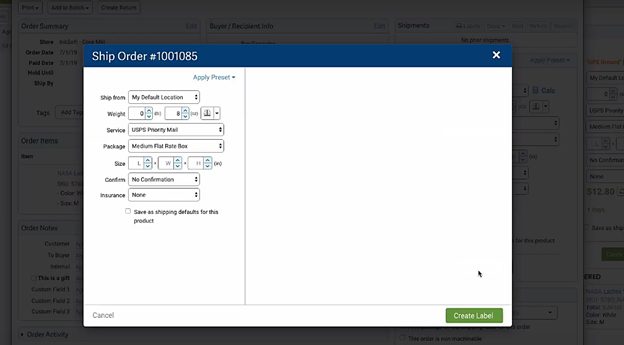 And that's not all. ShipStation's automation prowess is best demonstrated by its dynamic and flexible automation rules.
In essence, it gives you the privilege of automating different aspects of the order fulfillment process by simply setting the rules for qualifying orders. You get to determine the criteria the system will use to filter any incoming orders before applying pre-specified actions.
Some of the available system actions include sending alerts, requesting additional information, assigning orders to selected users, printing labels, adjusting order weight, etc.
Other than that, ShipStation supports batch printing of labels, once click return management, plus label customization. You can even place your logo and brand name on your package labels.
Then for stores with a huge volume of orders, a great way to manage them would be taking advantage of ShipStation's pick list tool. It can filter your orders to help you identify the ones that meet certain criteria.
Managing Carriers
Shippo Carrier Management
While Shippo is a US-based service, it powers the shipping of packages to pretty much all the countries across the globe. It achieves this by working with over 55 internationally-renowned shipping carriers.
We're talking about the likes of USPS shipping, FedEx, UPS, DHL, etc. You're free to choose any of them based on your preferences.
And considering they offer varying shipping costs and support different destinations, you should have an easy time finding the perfect set of carriers for your orders. In fact, Shippo even allows you to integrate multiple providers.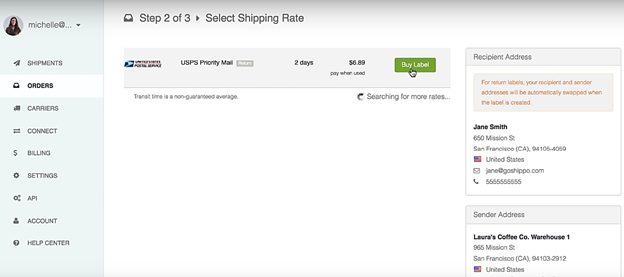 And that's not all. You also get to compare their rates in real-time so you can choose the most economical option.
Merchants who frequently process US-outbound shipments are especially lucky, as Shippo provides discounts when shipping with DHL and USPS. What's more, you can also schedule package pickups with DHL Express and USPS.
Now, to save you precious time during fulfillment, Shippo automatically pre-populates your shipping forms with data that might be required by customs or carrier services.
Then when it comes to package delivery, Shippo tracks shipments and calculates their estimated time of arrival.
ShipStation Carrier Management
ShipStation doesn't go easy on shipping carriers either. You'll find all the major services on its list of integrations, from where you can pick as many as you want. The goal here is to optimize shipping by minimizing shipping costs while increasing logistical efficiency.
Some of the notable carriers that have partnered with ShipStation include Hermes, DHL, Fulfillment by Amazon (FBA), Canada Post, Royal Mail, UPS, and FedEx. You'll essentially have access to numerous domestic and] international options.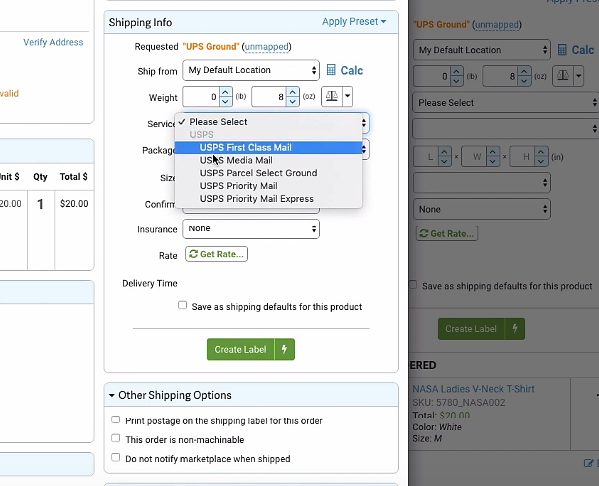 Then to keep the fulfillment costs low, ShipStation includes a tool for comparing the carriers' real-time rates. So, you should be able to identify the best possible options for each order.
That said, proceeding with USPS qualifies you for special discounted rates, thanks to a partnership between the two companies. Other discount options include DHL Express, FedEx Advantage Program, Hermes, and GlobalPost
Integrations and Add-Ons
Shippo Integrations and Add-Ons
Shippo is a dynamically flexible platform that boasts of pre-built integrations with a host of ecommerce platforms, marketplaces, as well as shipping carriers.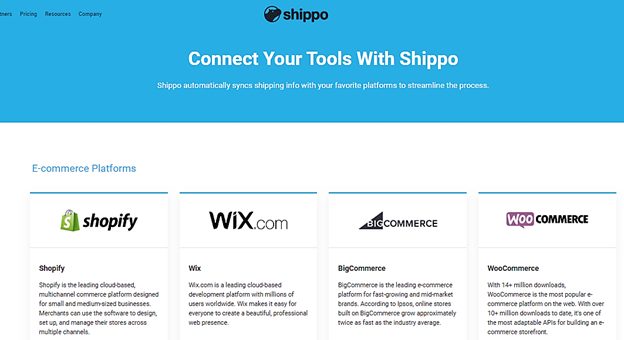 Some of the notable e-commerce platforms include the popular Shopify app platform, WooCommerce, Magento, and BigCommerce. Then when it comes to marketplaces, you can easily connect Shippo with platforms such as eBay, Amazon, and Etsy.
What's more, Shippo supports more than 55 shipping carriers, including USPS, FedEx, UPS, Canada Post, DHL Express, etc.
And if by any chance a specific app is not supported, Shippo allows you to develop a custom integration through its Orders Endpoint shipping API.
ShipStation Integrations and Add-Ons
One of the areas where ShipStation truly shines is app integration. It supports as many shipping carriers as Shippo.
But, it doesn't leave it at that. ShipStatation goes ahead and provides a range of pre-built integrations for payment services, marketing apps, inventory management, customer relationship management, ecommerce platforms, marketplaces, shopping carts, and much more. Cumulatively, they add up to more than 270 integrations.
Some of the selling channels you can easily embed with ShipStation include 3dcart, Amazon, AmeriCommerce, eBay, Etsy, Ecwid, BigCommerce, Big Cartel, Shopify, Shopify Plus, Magento, WooCommerce, Yahoo! Store, Volusion, Miva, Squarespace, Shopping Cart Elite, PrestaShop, OpenCart, Zen Cart, CS-Cart, Weebly, Jet.com, Walmart, etc.
The shipping carrier integrations, on the other hand, feature services such as Fulfillment services by Amazon (FBA), FedEx and FedEx Canada, UPS, USPS, Stamps.com, DHL Express and DHL eCommerce, OnTrac, Canada Post, Shipsurance, Royal Mail, Australia Post, and much more.
Other than that, you'll find additional apps like DEAR Inventory, Square, ChannelAdvisor, Stitch Labs, PayPal, Brightpearl, and QuickBooks.
Otherwise, you could take advantage of ShipStation's REST API to connect other applications with the platform.
Shippo vs ShipStation – Customer Support
Shippo Customer Support
If you happen to experience a technical issue while using Shippo, there are multiple options you could explore for assistance.
Most people would typically begin with the support center. And here, Shippo has done quite a neat job of providing all the essential resources you might need for troubleshooting, or perhaps onboarding. It features informative articles, FAQs, plus tutorials.
If you fail to find the answers you need, you can escalate the issue to the customer support team, which is accessible via live chat, online ticketing, email, and phone. Otherwise, you could alternatively use their social media page on Twitter, Facebook, or LinkedIn.
But, here's the kicker. Shippo's agents are not available 24/7. You can only get in touch with them at selected business hours.
Live chat, for example, is only available between 7 AM and 5 PM PST, Monday through Friday. Email support, on the other hand, starts from 6 AM to 6 PM PST, with supplementary weekend sessions terminating at 2 PM PST.
Overall, you can expect the email support team to get back to you in less than three hours, which is not bad at all.
ShipStation Customer Support
It turns out ShipStation offers more or less the same customer support options as Shippo.
For starters, you get a comprehensive knowledge-base that's loaded with well-detailed articles and video tutorials.
ShipStation then supplements that with a team of technical experts, which can be accessed through phone calls, web forms, email, and live chat.
Although none of these agent channels are available 24/7, ShipStation employs a rather clever approach. Instead of forcing every single user to follow PST timing, the site has placed support agents in three different countries- the US, the UK, and Australia.
That translates to three different time zones, all of which offer support between 8 AM and 6 PM.
Other than that, you could alternatively try reaching out through Facebook, Twitter, LinkedIn, or Instagram.
Shippo vs ShipStation – Pricing

Pay As You Go: The Pay As You Go option costs only $0.05 flat rate per shipment plus the corresponding postage costs. This gives you the chance to leverage 1 user per account, platform integrations, unlimited carrier accounts, global carrier discounts, API access, and the web app.
Professional: The professional plan starts at $10 a month for 5 user accounts, email and live chat support, custom branding, platform integrations, unlimited carrier accounts, global carrier discounts, API access, plus the web app.
Premier: Premier is the most advanced package provided by shippo and it supports 15 user accounts. Other features include dedicated customer support, technical onboarding assistance, custom branding, platform integrations, unlimited carrier accounts, global carrier discounts, API access, plus the web app. The pricing, however, is custom.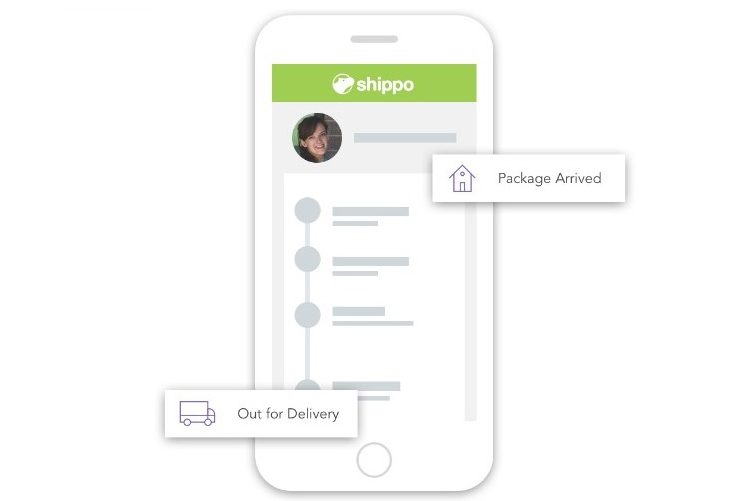 Why Did I Start with Shippo?
It's simple to use, easy to set-up and offers a unique PAY-AS-YOU-GO model to start. This means you only pay $0.05 for each package, great for smaller stores. You can scale UP with a BETTER PRICING structure.
Check Shippo Promos
We earn a commission if you click this link and make a purchase at no additional cost to you.
Shippo vs Shipstation Frequently Asked Questions:
Do you need ShipStation with Shopify?
ShipStation will import Shopify POS orders as long as they are for a physical product and require shipping.
Does Shippo provide a digital scale?
Shippo recommends to use a reliable postage scale to ensure you're purchasing the correct postage, but they don't endorse or recommend any particular unit. Shippo does not integrate directly with USB scales.
Does ShipStation send tracking numbers?
Yes, ShipStation can send tracking information to your customers if you enable the shipment notification emails in the store's Notification settings.
Do I have to be a business to use this? Can anyone use Shippo?
You do not have to be a business to use Shippo — anyone can sign up! Any individual and use Shippo for personal shipping. You'll need an "order" to create a shipping label.
Shippo vs ShipStation – Ultimate Verdict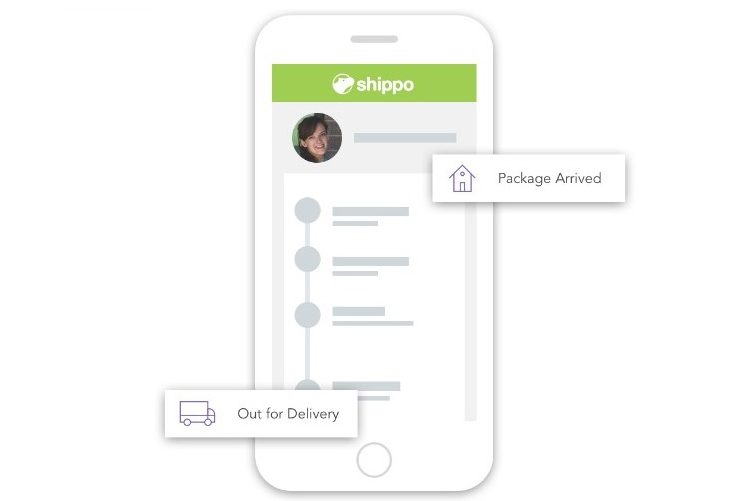 Why Did I Start with Shippo?
It's simple to use, easy to set-up and offers a unique PAY-AS-YOU-GO model to start. This means you only pay $0.05 for each package, great for smaller stores. You can scale UP with a BETTER PRICING structure.
Check Shippo Promos
We earn a commission if you click this link and make a purchase at no additional cost to you.
And now, the moment of truth for ShipStation vs Shippo…
After comparing the two services, it goes without saying that Shippo is the friendlier one. Its easy-to-use interface simplifies order fulfillment everyone, especially beginners and small businesses. You don't need any technical experience to figure things out as the whole layout is very straightforward.
And that's not all. Shippo earns additional points when it comes to pricing. Although it doesn't provide as many pricing packages as ShipStation, its Pay-As-You-Go plan makes it more accommodative. So, in a way, Shippo is the most economical option of the two.
It doesn't win on all fronts though, as Shippo is no match for ShipStation when you compare their capabilities. ShipStation comes with more integrations plus advanced features.
Learning the ropes might take some time, but in the end, you should be able to take advantage of the powerful tools to make your order fulfillment process much easier. ShipStation is even capable of automating some of the operations based on custom user-defined automation rules.
All in all, therefore, Shippo is what you choose when you're getting started, while ShipStation is a solution developed for experienced enterprise users.
In Short,
Where do you belong?
Further Reading on Shipping Apps and 3PL Shipping Services:
Our Recommendation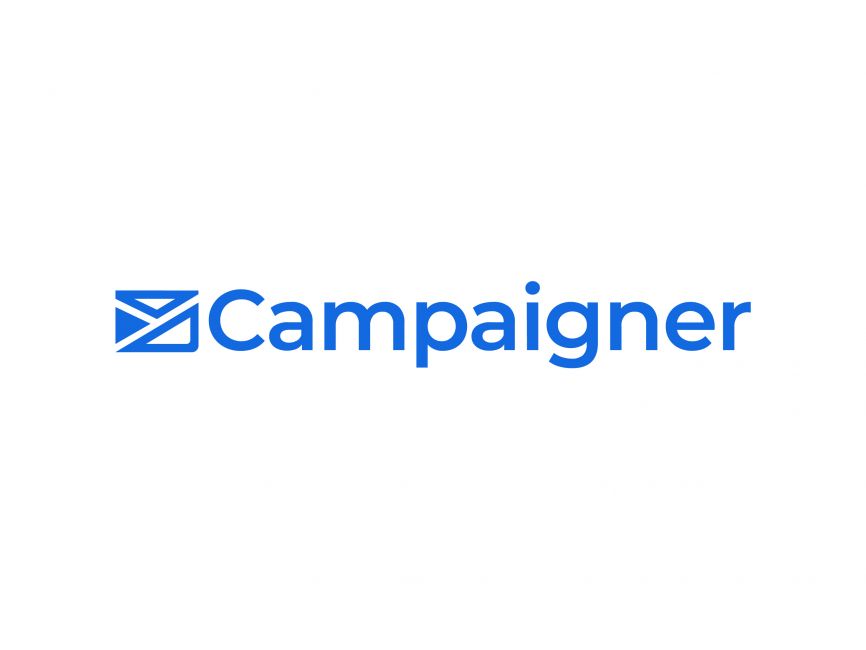 Have Your Heard of Campaigner?
Drive sales and revenue using advanced marketing automation, intuitive reporting and powerful personalization through email and SMS. Try Campaigner for free!
Start Your FREE Trial
We earn a commission if you click this link and make a purchase at no additional cost to you.