Last Updated on July 23, 2022 by DMEditor
Every good startup needs a CRM (Customer Relationship Management) system to keep track of customers.
This is just as important–if not more so–for startups than it is for large companies because the smaller your team is, the easier it will be to get overwhelmed by all of your business's responsibilities.
A customer relationship management system is a set of software designed to organize all the information you have about your customers.
This will include basic contact information, as well as other notes, such as what relationship they have with your company (whether it's a first-time buyer or a loyal, long-term customer), how satisfied they are, and more.
The following CRMs are designed to be lightweight, effective CRMs for small startups. They're all cloud-based or browser-based if it's not a hosted solution–this will allow your entire team to access the information from any device connected to the Internet.
The following guide should help you choose which CRM is best for your startup.
CRM is more of a process than a product, and no system can replace the human relationship aspect of sales. However, the right system will make your life easier by helping manage customer relationships.
Hubspot CRM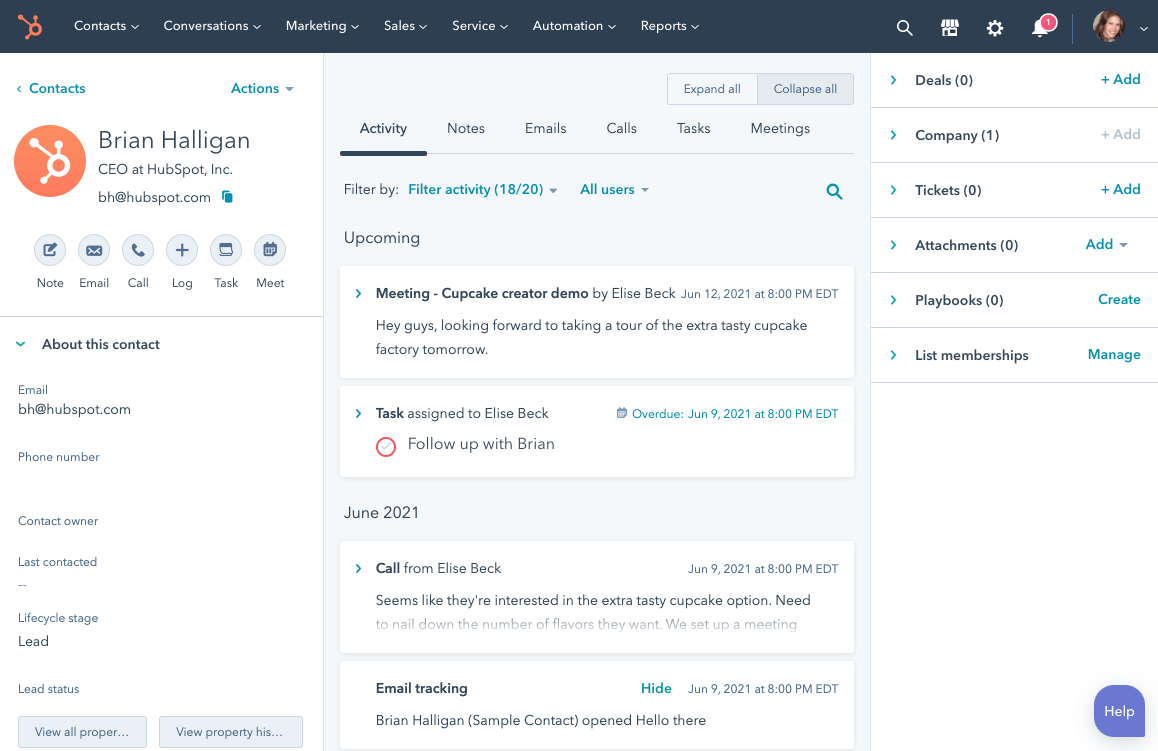 This is an enterprise-level CRM software designed to help teams of all sizes. It's chock full of organizational tools, including contact management, lead generation, sales pipeline tracking, and more. There are also a variety of integrations available with other software across almost any industry.
Hubspot allows you to track customers, leads, opportunities, and competitors right inside Gmail or Outlook. With HubSpot Sales, you can easily manage your sales pipeline and sales process without leaving your inbox. They also offer pre-built templates for Gmail and Outlook.
HubSpot CRM is available to download for free, though it's limited to 500 contacts. If you need more, they offer paid plans that cost $50/month for up to 1000 contacts and $75/month for up to 2500 contacts. While pricey, it's certainly one of the best CRM software options on the market, with excellent features and customer service.
Further Reading on Hubspot:
PipelineDeals CRM

This CRM is browser-based, which makes it easy to access from any device. PipelineDeals offers a variety of other integrations with other software across many industries, so this might be the perfect fit for your team.
PipelineDeals is a simple system designed to keep track of customers, leads, and even tips about your industry. Like many other CRMs, PipelineDeals gives you the ability to sort prospects based on whether they're hot or cold, as well as by their stage in the sales process.
It also allows you to record their contact information, including email addresses, for quick emails between you and your customer. This CRM also has an activity feed where you can post notes about the customers you're working with–both publicly so everyone on your team can see it or privately to keep things confidential among certain members of your team.
PipelineDeals offers three plans: a free plan, which includes unlimited contacts and provides 5MB of storage; a Starter package, which costs $39/month and includes unlimited contacts as well as 100MB of storage for your data; and a Pro package, which costs $99/month and includes all of the features from the other plans as well as an additional 1GB of storage.
PipelineDeals is free for up to five users (additional users cost $5/month). In addition, you can have as many as 100 contacts under your plan.
AngelList Sales CRM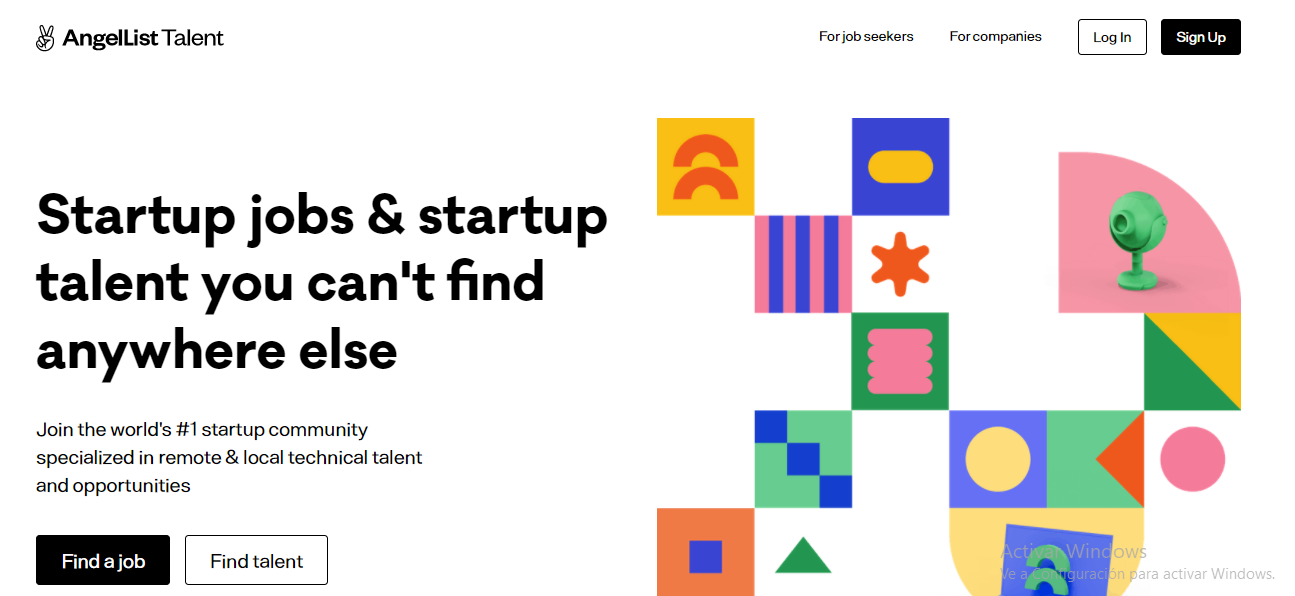 If you primarily work with startups or would like to find some on AngelList, this is the CRM software for you. AngelList Sales keeps track of everything about your leads, including contact information, notes, points of connection, and more.
It also calculates a "deal value" score for your potential clients–this will help prioritize your outreach. The CRM will also help you keep track of your interactions with leads right inside Gmail.
AngelList Sales is free for startups and small teams (up to five members – great as a small business CRM software, too). If you need more than that, the cost is $20/month for companies with over 10 members.
Linkedin Sales Navigator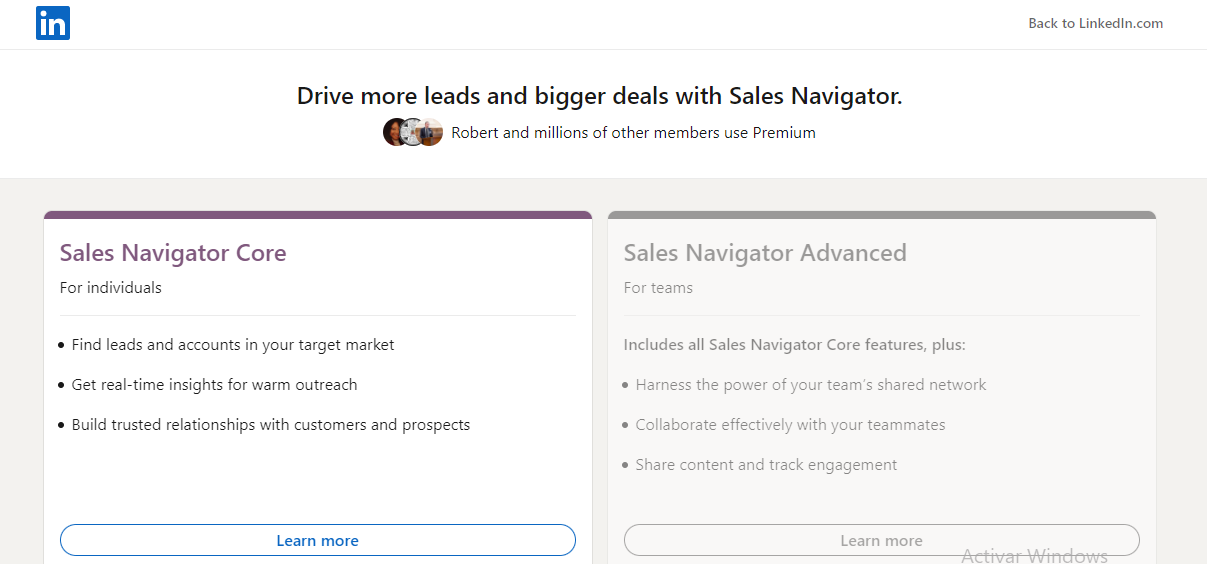 Many people use Linkedin for networking, but did you know it's also a CRM tool? Linkedin Sales Navigator was designed to work with LinkedIn, allowing you to search for leads and find out more about them.
It allows you to keep track of the documents shared via LinkedIn, plus gives you access to an activity feed so everyone on your team can see what's going on. Linkedin Sales Navigator also offers email tracking so you can see when important messages are opened and where they came from.
The LinkedIn Sales Navigator app is free to download, though you should note that it only works with the desktop version of LinkedIn–if you prefer to use the mobile or tablet version, you'll have to pay for a subscription.
Pipedrive CRM

This CRM software includes a variety of features, including contact management, sales pipeline management, sales process design, customizable views, and more. Pipedrive is web-based so that you can access it from any device. It also has some integrations with other software solutions in different industries, so it might be the perfect fit for your company.
One of the best features of Pipedrive is its calendar view, which allows you to keep track of everything going on with your leads right inside the calendar tab. You can also customize what data displays in your views so that you can see only the most relevant information.
Pipedrive is free for up to 15 users (additional users cost $14/month).
Further Reading on Pipedrive CRM System Alternatives:
Zoho CRM Platform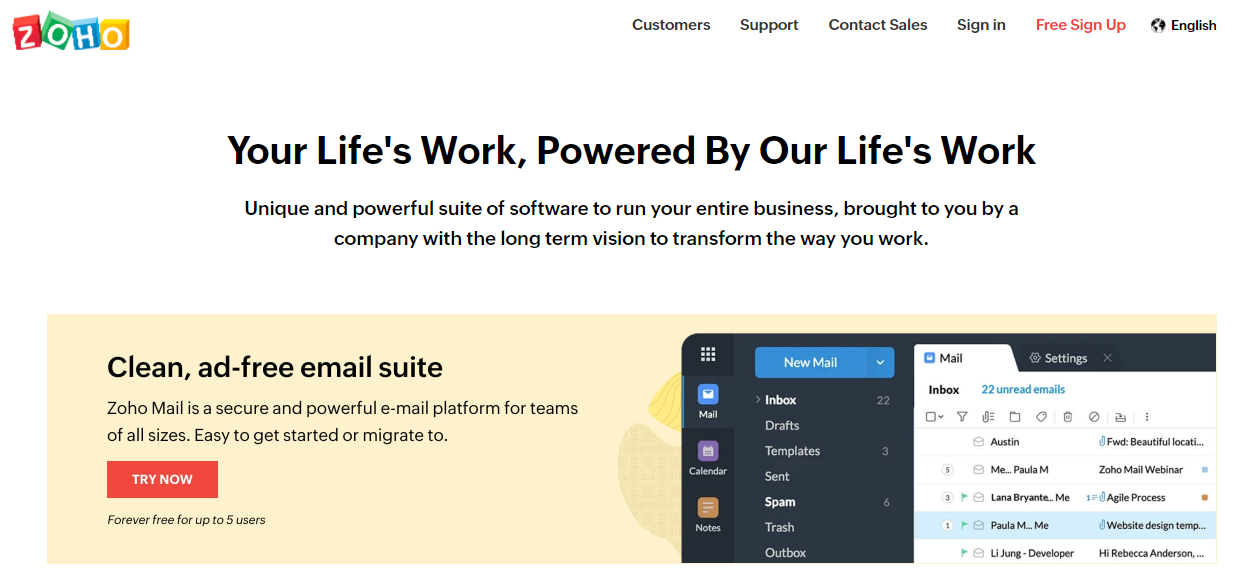 Zoho CRM is a good system for small and medium-sized businesses. If you're looking to start simple, this CRM might be the one for you. It has some contact management and sales pipeline information, but it's not as robust as some of the systems listed above.
It does, however, offer many integrations with other tools you might be using for your business. This means that if you use Zoho Docs and want to keep all the data related to your leads in one place, this is a good option–the two products can integrate.
Zoho CRM is free for up to three users (additional users cost $12/month).
Further Reading on Zoho Operational CRM Alternatives:
Salesforce CRM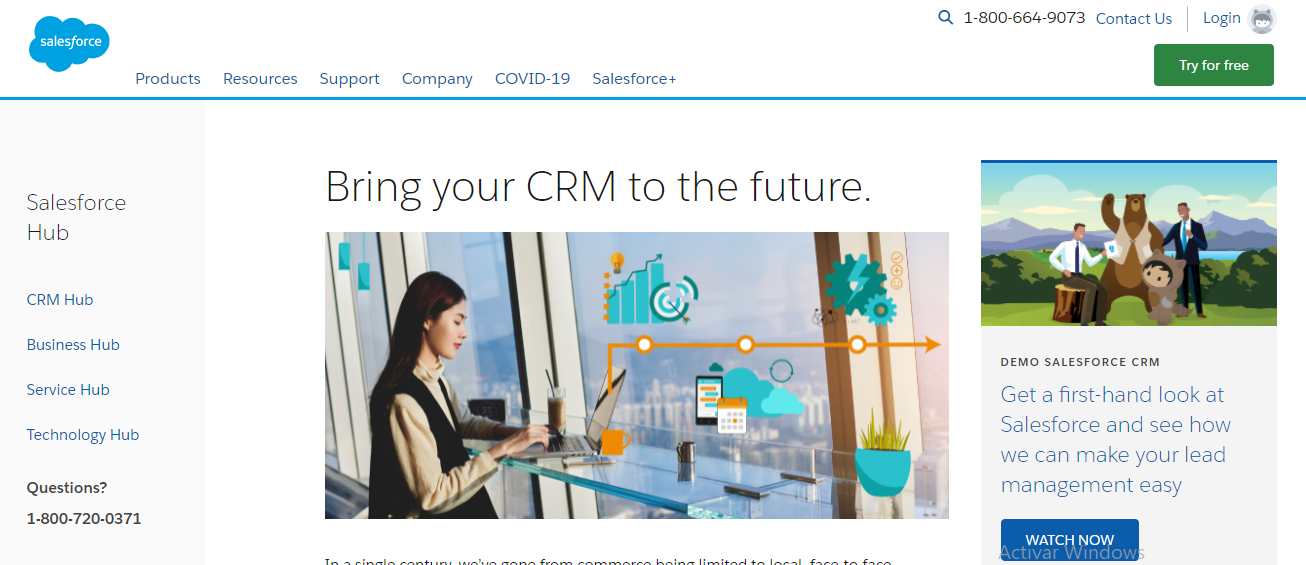 Salesforce CRM is an enterprise-level CRM designed to help large teams. It's chock full of organizational tools, including contact management, lead generation, sales pipeline tracking, and more. If you have a large team that needs complete information about all their contacts, this might be the perfect fit for you.
Salesforce also has a feature called Communities, which allows you to connect with other users and share different information about your leads. You can keep separate groups for different types of leads, so everyone on the team knows who's working with what clients.
The Salesforce CRM is free if you're looking to use it as another online app to keep track of your leads. If you want access to the Salesforce AppExchange, which allows you to integrate with other tools, it costs $25/user/month.
You can download a free 30-day trial of Salesforce if you want to test it out before purchasing.
Insightly CRM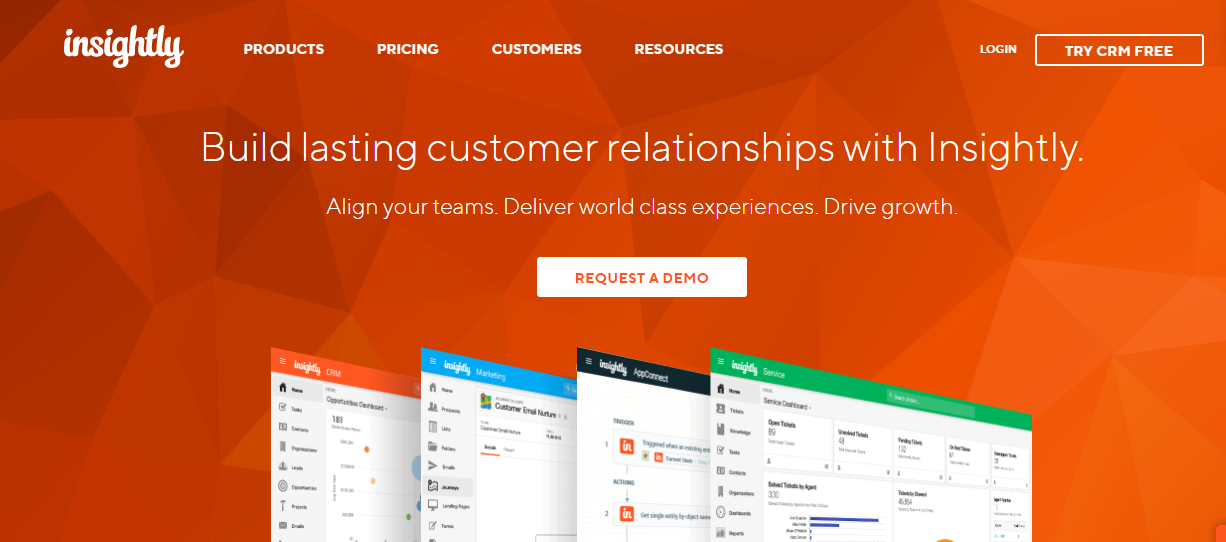 Insightly CRM software is another platform that's great for small teams. It lets you organize your contacts, set up separate views for different types of leads, and generate reports to see how your campaigns are doing.
One interesting feature of this CRM software is its login feature. Every Insightly user gets their own login, so you'll never have to worry about sharing logins and accidentally disclosing information. And if you need to give a client access to some of your accounts, Insightly makes it easy: enter their login, and they can see the data that's relevant to them.
Insightly CRM is free for up to three users (additional users cost $7/month).
ZoomInfo CRM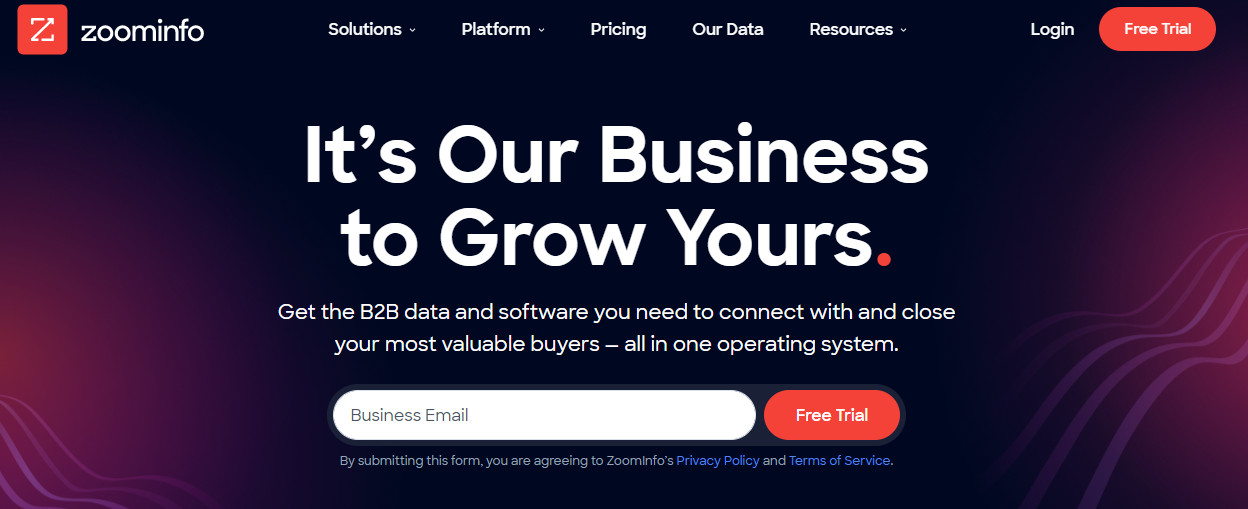 ZoomInfo CRM is CRM software designed specifically for B2B sales teams. It has a ton of pre-built tools to help you manage your contacts, see how far along they are in the sales cycle, and track which deals have been closed. It also has a pretty robust search function, so you can quickly see who's been involved in which deals and how those leads have progressed.
Like Insightly CRM, ZoomInfo CRM lets you give external users logins to access the data they need to do their jobs without sharing important information with everyone on the team. It's a great option if you deal with clients outside of your office and need to give them access to certain parts of your account.
ZoomInfo CRM is free for up to ten users (additional users cost $19/month).
Satislack CRM
Satislack CRM is a free (for up to three people) CRM software that offers some pretty robust features. It lets you track your contacts, build pipelines for different deals, and see how far along each deal is.
One feature that's great for small teams is Satislack's contact sharing. This allows you to easily share your contacts with everyone on the team, which helps keep track of important information. And since the CRM is free, it's a great option if you're just getting started or don't have a ton of leads to manage at one time.
Satislack CRM lets you connect with other tools like Google Drive and Box, which is a big plus if you're already using other cloud storage tools.
Net-Results CRM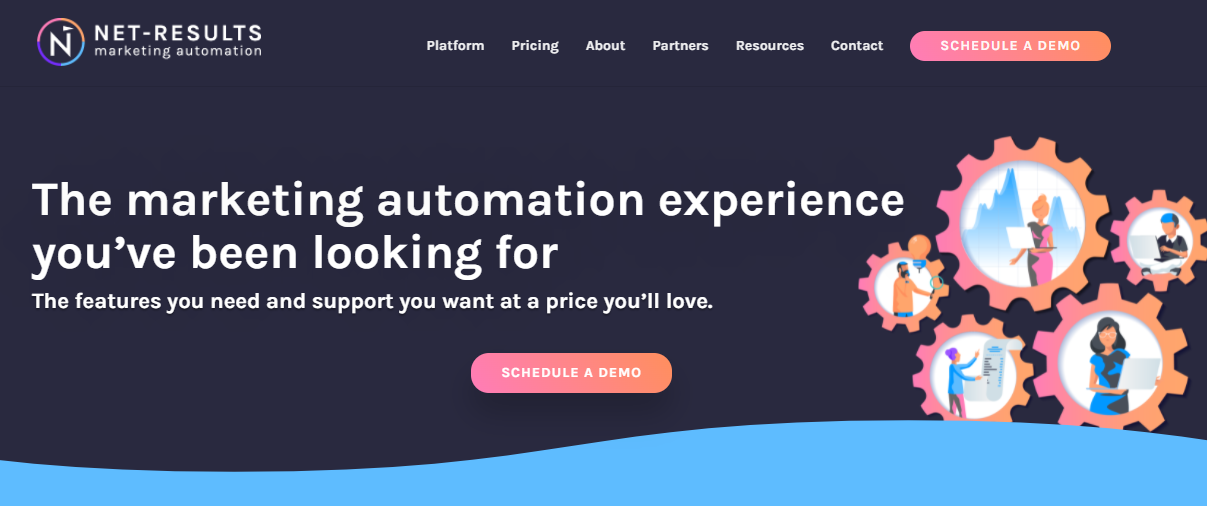 If your team uses Salesforce, Zoho, or Capsule and wants to transition to a different CRM software system without losing any of the data in your current platforms, Net-Results CRM is a great option. The tool's biggest benefit is its ability to integrate with other tools, which lets you add new contacts and leads from other apps.
Net-Results CRM is free for up to five users (additional users cost $15/month).
How to Choose the Best CRM
There are many options out there, and as a small business without as much experience with these tools, you may not know how to choose. Here are some things to think about as you research different options.
Price
The first thing to think about is price. You can easily find free CRMs, but if you need the features offered by the tools we've mentioned above, your only option is to pay for them (most of these tools start at $10/month). It's usually a good idea to think about your budget before you start shopping around.
Integrations
The next thing to think about is how well a CRM integrates with other tools in your office. Customer support apps (and customer experience apps) project management apps, and email clients are all useful for staying organized, so you want to make sure that your CRM can work with them. While most CRMs offer integrations with other tools, not all of them do, and you want to make sure that whatever app or tool you're using can connect with the one you choose.
Team size
Another important thing to think about is how many people will be using the CRM. For example, if your team is you and one other person, you can get away with a free CRM that has limited features. But if you have a large team and need to manage leads and clients, you want to make sure your CRM gives you the tools you need to do so.
Customer support
Finally, customer support is another important feature to consider. Most CRMs offer some level of email or chat support, but a few CRMs also offer phone support to make it easier when you need help. It would help if you thought about how important phone support is to you before beginning your search to know what may be more important in an app.
Customer Satisfaction
Customer satisfaction is extremely important when looking for an app to handle your company's CRM needs. If customers are happy with the service they've provided, they're more likely to recommend that service or product to their friends and family members. You can check out some reviews written by real customers of your potential CRMs before you commit to anything.
How to Migrate to a New CRM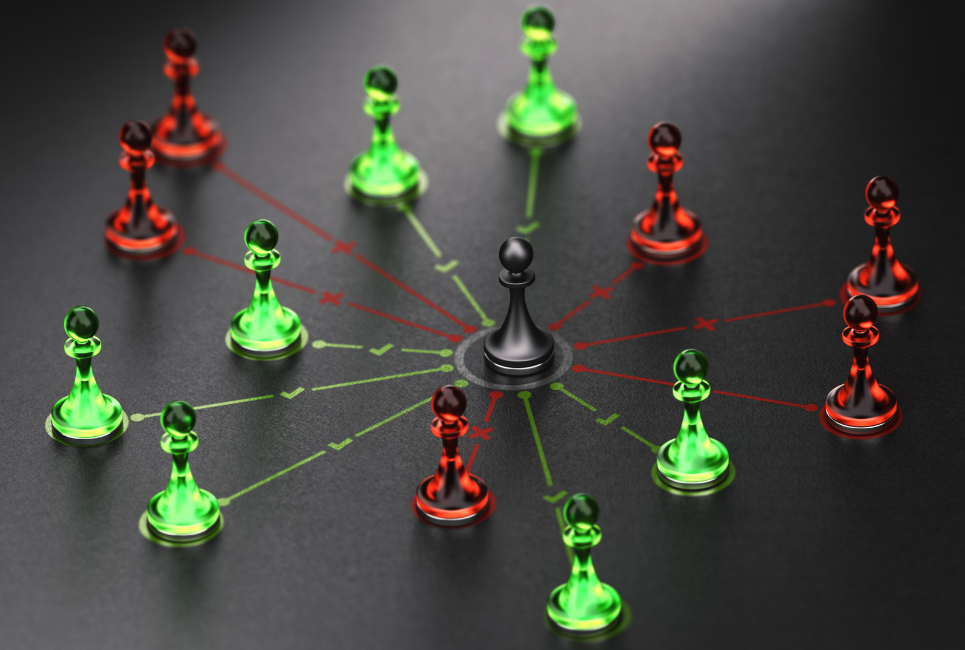 When you decide to switch CRMs, it's important to know how to migrate your data. The first thing you should do is write down all of your current information about your leads and clients. If you find that some other tools or databases contain this information, copy and save all of this data.
Once you've completed that, talk with your current CRM and find out if they can export all of your information. If not, we recommend using csv2xls to transfer the data yourself (it's free and pretty easy to use). Once you have a .csv file with all of the information you want to keep, you can upload it to the new CRM. Make sure you do this before deleting anything from your current tool, or you might lose data!
Once you've exported all of the information, you want to transfer delete any old accounts or contacts that are no longer necessary. Then start using your new CRM to track any new information that comes in.
When you communicate with your new CRM, make sure to ask about their security measures (e.g., do they offer two-factor authentication?) and what steps they're taking to keep your data safe. You want to make sure whatever tool you choose is secure, or else it may be compromised, and you'll lose all of your data.
Best CRM for Startups in Specific Categories
Startups is a fairly broad umbrella, so what if you want to niche your CRM software down to a specific platform or industry? We've created a few helpful guides for that, too.
Best CRMs for Startups Guide: Final Thoughts
My top choice for a CRM for small teams and startups is Pipedrive. It has integrations with over 60 apps, including native integration with Gmail and Outlook. Additionally, it's great for teams because you can manage who sees each lead/client, which helps make sure that your personal information stays private.
A CRM can help you organize and manage your leads and customers in a better, more efficient way.
If you're looking for ways to improve how you work with prospects and clients, I recommend finding the best CRM system for the types of leads and KPIs that matter to you.
Further Reading on the Best CRM Software & CRM System for Growing Startups: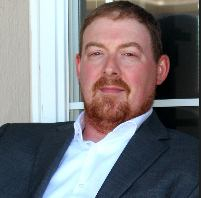 Latest posts by Justin Caldwell
(see all)