Last Updated on April 22, 2023 by Ewen Finser
Designing a website is no small feat. You think you're going to head in to make a minor tweak, and before you know it, half the day and most of your sanity have run out. And to make it all the more difficult, most website builders require users to have some sort of coding or development know-how.
But since practically every individual and business today has a website (or wants to have a website), odds are that a lot of them aren't going to know the first thing about CSS or HTML. Enter: Webflow, the non-developers development platform for building a great-looking website.
In this article, we're going to first briefly cover our top choices for Webflow integrations. That way, if you want to just get started, you can. Then we're going to give you a quick overview of what Webflow is, followed by a snapshot of how Webflow integrations work.
After that, we'll get into our 11 favorite Webflow integrations to check out. And to wrap it all up, we'll answer some of our frequently asked questions. Let's get started!
Bottom Line Up Front
Webflow is a website builder with a ton of integrations, and you can choose the ones you want to use based on your preferences and needs. In our opinion, the top ones to consider are:
We chose these integrations because we feel they provide the most useful functionalities that Webflow either doesn't offer out of the box or needs to improve upon. For example, some of Webflow's e-commerce functionality leaves something to be desired, so a few of our integration suggestions help you get the most out of your Webflow-created online shop.
What Is Webflow?
Before we get into the integrations, let's quickly cover what Webflow is. You may also want to check out our in-depth Webflow review for more information.
Webflow is a website development platform for non-developers. In other words, Webflow offers a way to create a website without having to rely on any coding or engineering knowledge. However, it is still used by some designers, according to the company homepage – "designers and teams" are part of the over 3 million Webflow users. The platform's visual nature aims to make it easier to design the website you want without getting caught up in development spiderwebs.
How Do Webflow Integrations Work?
Webflow's integrations can be found in the Webflow University Integrations and Resources library. From there, you can browse the most popular integrations, search for exactly what you're looking for, or see collections of integrations by type.
Once you've found an integration you want to use on your website, you can follow the information about how to implement it. Either Webflow will have provided its own directions (like here), or you can click a link to be directed to the tool's webpage with directions for implementation (like here).
If you have trouble with setting up an integration and you're referring to off-Webflow directions, it's possible the information is out of date and you'll have to do some digging for the most recent instructions.
Top 11 Webflow Integrations
These integrations will help you sell products online, whether that's a main pillar of your business or just a small part of it; provide the best customer service possible; connect with leads and loyal customers via email; and so much more.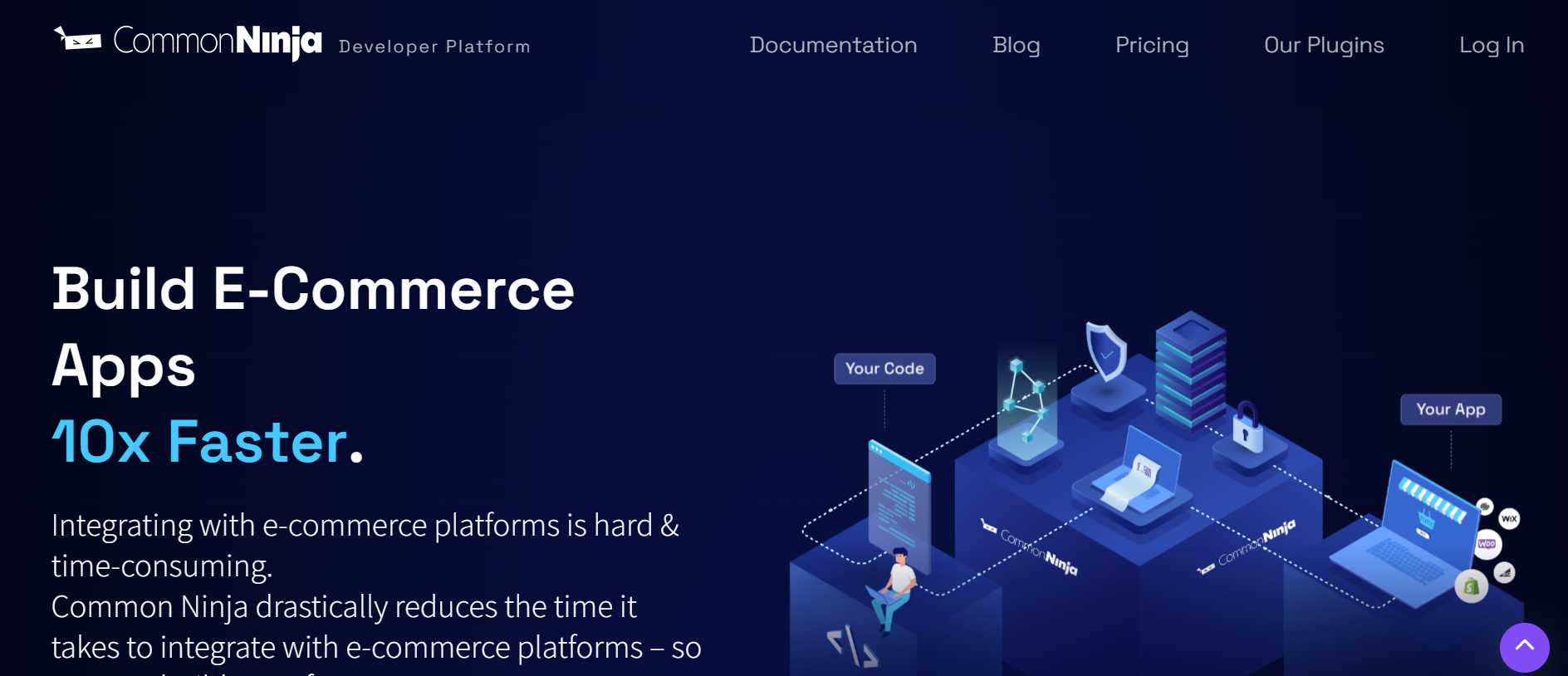 If you have multiple social media accounts and feeds that you want to connect to your Webflow site, you could use individual integrations to connect each one – or you could do it all in one shot with the Common Ninja integration. You can add any of your social and RSS feeds and set up auto-refresh so what's on your website always matches the latest on your social platforms.
Learn more about the Common Ninja integration here.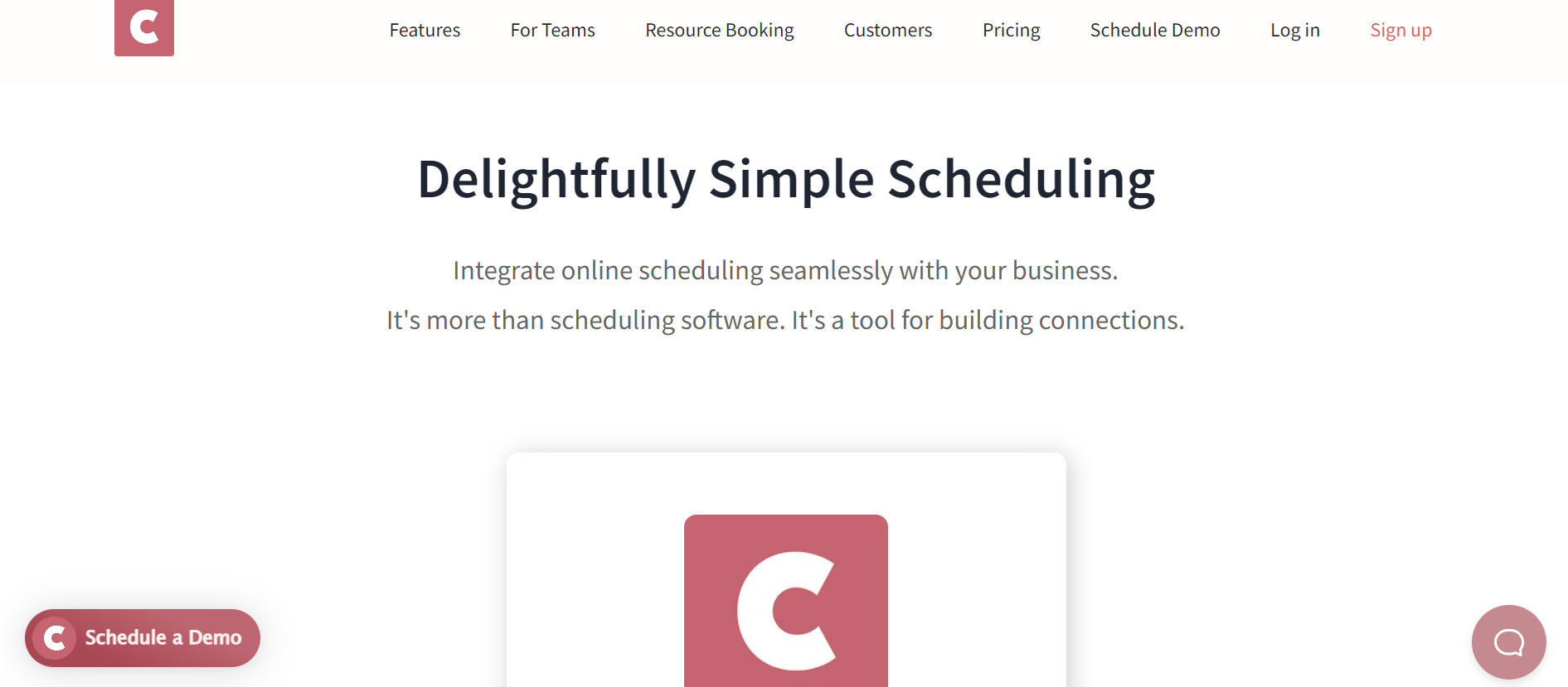 The CozyCal and Webflow integration lets you collect payments and manage clients, but what we love most about it is how it streamlines the process of visitors making appointments with you. When you set up CozyCal on your site, your visitors can book a consultation, demo session, onboarding session or any other type of meeting, all through your website.
The tool syncs with your own calendar so that there are no double-bookings, and you can set your availability so you're only taking meetings when you want to.
Learn more about the CozyCal integration here.

Sometimes, a business that's not strictly or primarily an e-commerce business will still want to sell a few products via its website.
For example, maybe you're selling hats to support a charity, or you designed a few tees with your logo so your YouTube subscribers can proudly show they support you. Whatever the reason, you don't need a full-fledged e-commerce shop; you just need a bit of that functionality to process orders and receive payments.
The Foxy and Webflow integration allows you to generate buttons and links so that users can shop online and check out — sans the complexities that bigger e-commerce shops face. Bonus: You can also use Foxy and Webflow to manage subscriptions.
Learn more about the Foxy integration here.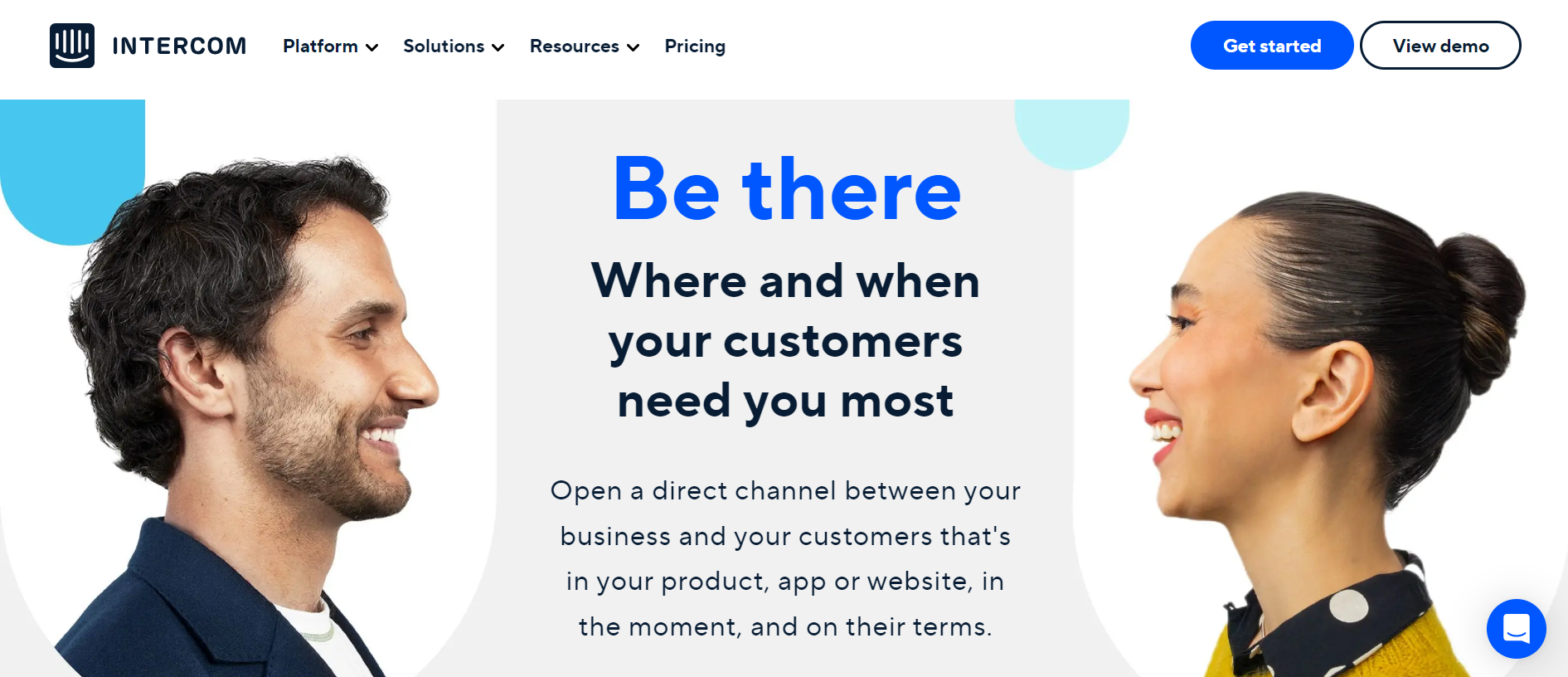 Whether you strictly use live chat for customer service or it's part of a broader support effort, you may have heard of Intercom. As a leading customer communications platform, Intercom provides a messenger, help center, and product tours – basically, anything your customers could need to get help at their convenience or troubleshoot on their own.
Intercom's smart bots also route conversations so that live representatives are only used when it's required, which cuts down on the strain on your customer support staff. And with the Webflow integration, you can easily add all of this functionality to your website.
Learn more about the Intercom integration here.

In a nutshell, Jetboost makes it easier for visitors to use your website. This integration is most helpful if you have a lot of products that visitors will be searching through. With the Jetboost and Webflow integration, you can:
Set up on-page, real-time search that updates results as the user types.
Create dynamic filtering so that searching your product inventory's different groupings is more reliable.
Let visitors create favorites lists or wish lists so they can return to buy later on.
Learn more about the Jetboost integration here.

You've heard it before, and now you're going to hear it again: email is one of the best ways to connect with leads and customers.
And MailChimp is a leader in the world of email and newsletter marketing. Yes, there are more powerful services out there, but if you're a MailChimp devotee, you know that the company is beloved for its lighthearted branding, great-looking design elements, and (in my personal experience) superb open rates – there's just something about MailChimp.
Webflow actually has two MailChimp integrations. The regular MailChimp integration lets you set up email automation, targeting, segmentation, A/B testing, and more. The MailChimp Form integration lets you create a MailChimp signup form and easily add it to your Webflow website.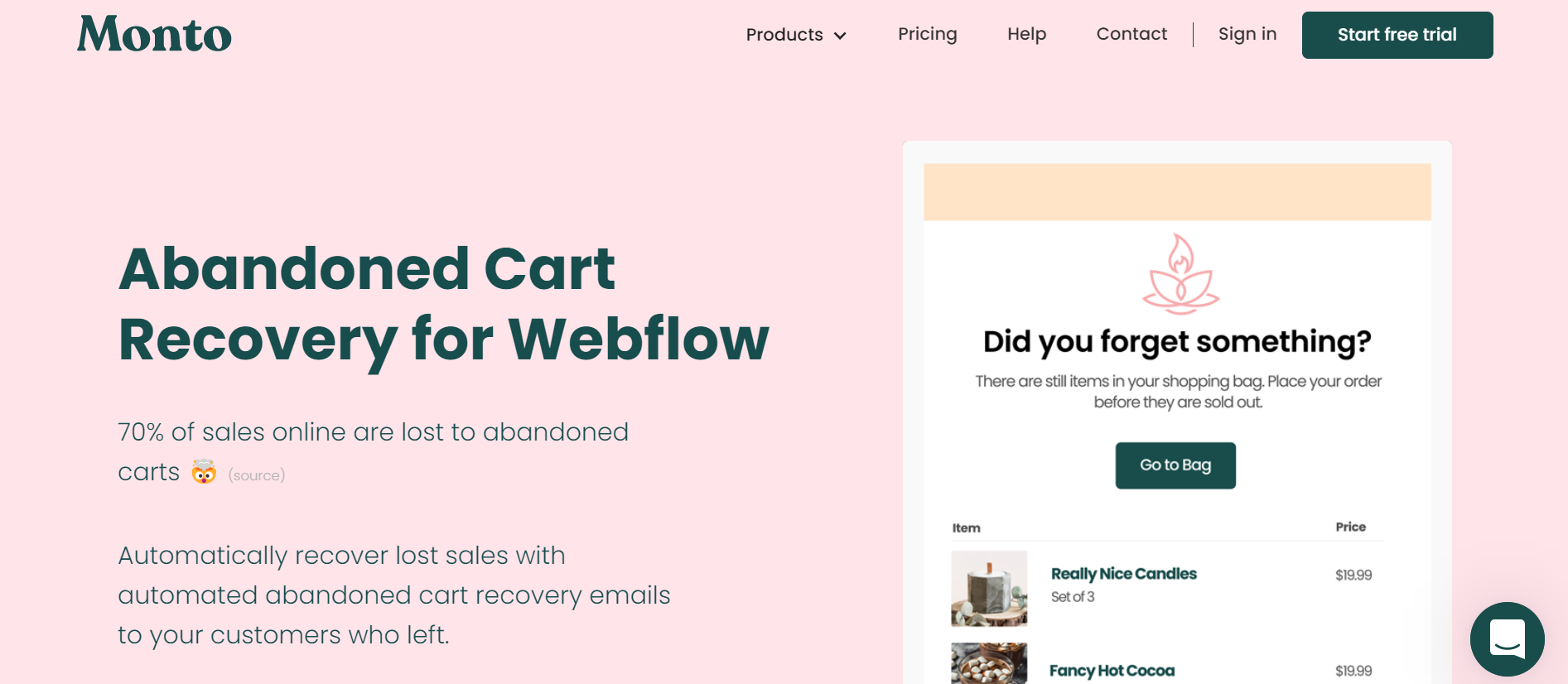 If you have an e-commerce shop, you absolutely want to check out Monto – and there are five Webflow integrations to choose from (or use all five!):
Abandoned Cart Recovery: When shoppers abandon their carts, you can try to win them back by automatically sending customized email sequences.
Affiliate and Referral Management: Create an affiliate program for your website so your loyal customers can promote your products through their channels.
Multi-Currency: Auto-convert prices into the correct currency for the user, eliminating that roadblock and encouraging more sales.
Reviews: Collect and display customer reviews – social proof goes a long way in making more sales and gaining customer trust!
Simple Subscriptions: Create a subscription product from any Webflow product so that your customers can continue to receive it on a schedule.
See all the Monto integrations here.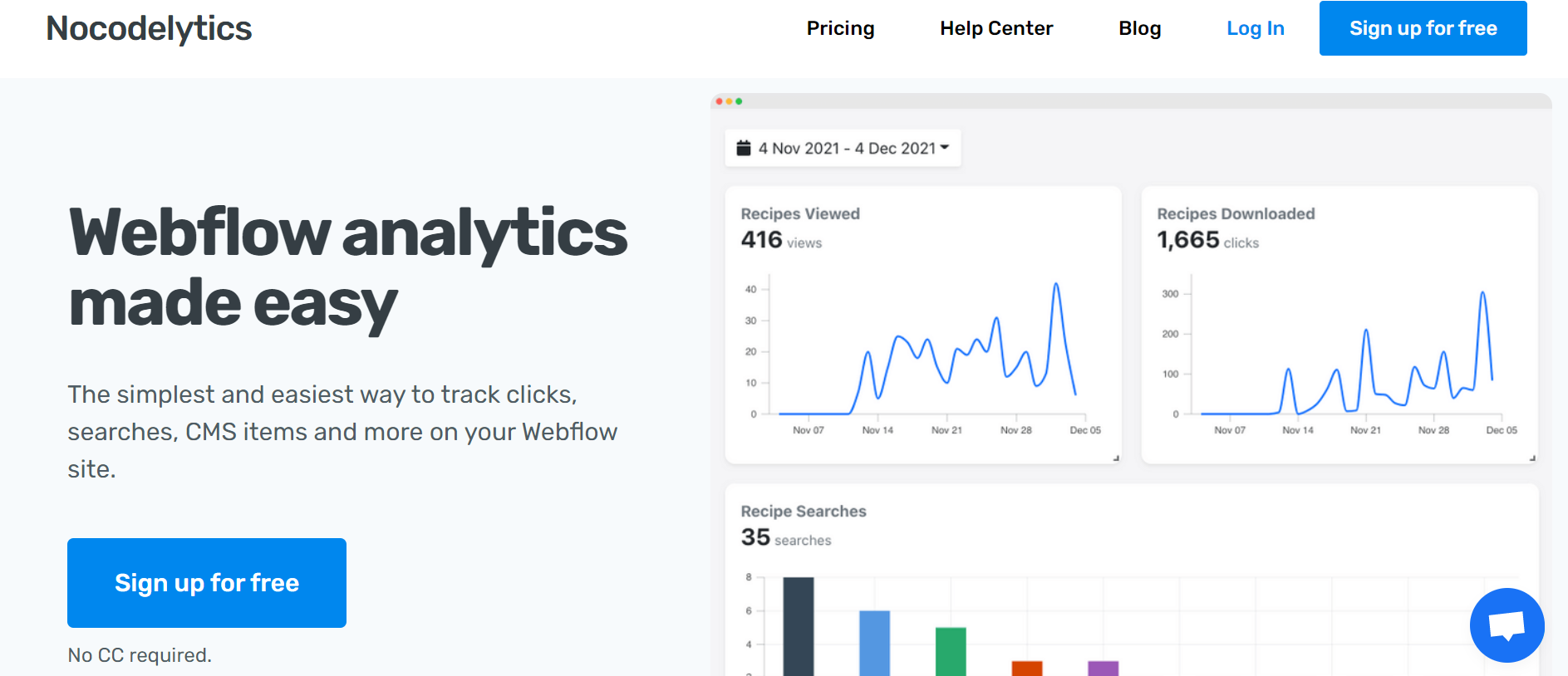 Since you're running a website, you may have heard it mentioned that you need Google Analytics and you won't get anywhere without it.
While Google Analytics is a great tool, it's easily over a lot of people's heads – and if you're a beginner website designer, you may not totally grasp Google Analytics at the start. Instead of spending a ton of time right now learning the Google Analytics ropes, consider a simpler alternative: Nocodelytics.
Not only is this tool a lot easier to work with than Google Analytics, but it's also specially designed for Webflow. You can track and view all sorts of metrics, and the charts are easy enough for a newbie to understand. You can't forgo checking your site's analytics, but if Google Analytics is too daunting, go with a tool that you'll actually get use out of.
Learn more about the Nocodelytics integration here.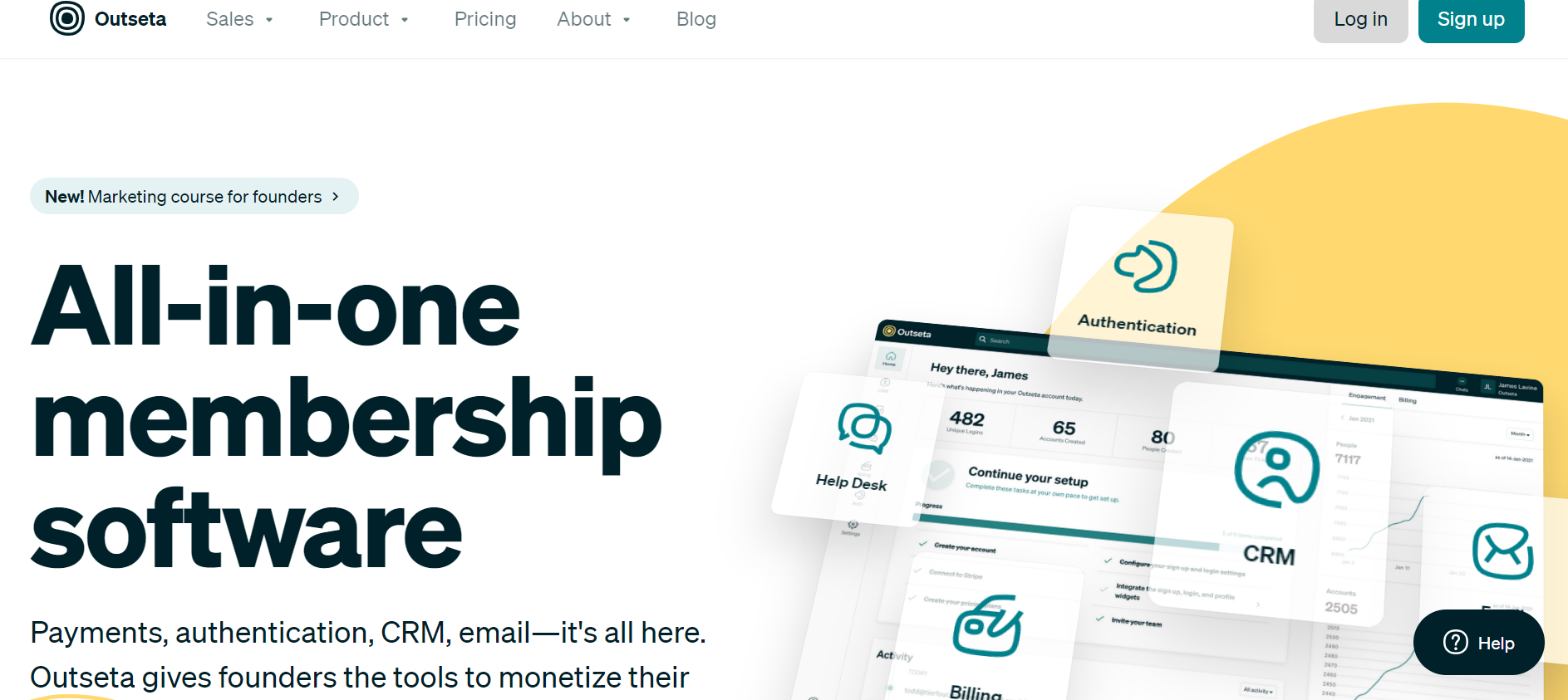 If you want to create a membership section on your Webflow site, consider using the Outseta and Webflow integration. The member space can include the following:
Login portal
Email support to message members
Reserved content based on account type
User accounts
Whether you're building an online community, monetizing your site or both, Outseta gives you the functionality you need without requiring you to code anything.
Learn more about the Outseta integration here.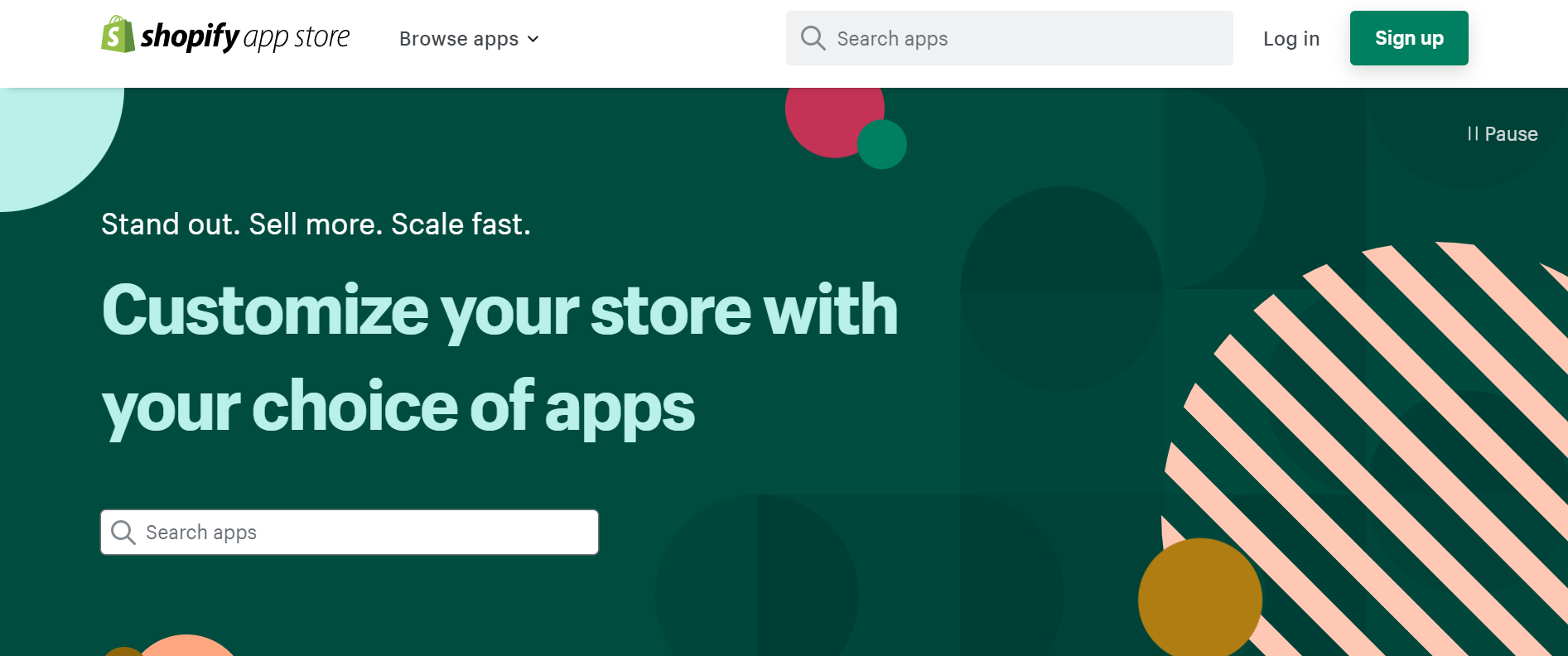 Shopify is an excellent platform if you want to get an e-commerce shop set up relatively fast and don't mind having to give up some design control to do it. But if you're trying to make a go of your own e-commerce site now, or you want to run both a Shopify site and an e-commerce website at the same time, you'll want to know about this integration.
With the Webflow and Shopify integration, you can add products from your Shopify store to your Webflow website via an embedded widget. This allows you to get all of your products set up on your new website without having to add them from scratch, and you can also design your shop however you want since you won't be boxed in by Shopify's templates.
Learn more about the Shopify integration here.

Think of Zapier as a third-party integration for other third-party integrations. Basically, Zapier is a service that acts as a middleman between two other services. So, if you can't get what you need from a direct Webflow integration, you may be able to use Zapier to create that connection.
There are a lot of actions you can automate using Webflow and Zapier, such as:
Creating or updating an item
Fulfilling, updating or refunding an order
Triggering an action when a form is submitted
Learn more about the Zapier integration here.
FAQs
Question: Does Webflow have integrations?
Answer: It sure does! Webflow has a ton of integrations that you can browse, search for, or find by type in the Webflow University Integrations and Resources library.
Question: Is Webflow a good CMS?
Answer: It is! When compared to other leading CMS platforms, Webflow is a definite competitor. It's biggest perks are that Webflow has clean code, which keeps your site running fast, and you can add metadata without relying on a plugin that could weigh your site down.
Question: Does Webflow integrate with Salesforce?
Answer: While Webflow doesn't have a direct integration with Salesforce, you can set up integration by using the Zapier-Webflow integration.
Question: Can you use Webflow with Wix?
Answer: Webflow and Wix are both website-building platforms, so you wouldn't necessarily use them together. However, there are a couple of options if you have a Wix website or use Wix Answers:
Wixdns Integration
The Wixdns integration from Webflow lets you point your Wix domain name to Webflow if you want to start using your Webflow site as your primary website.
Wix Answers Integration Via Zapier
By using the Webflow and Zapier integration, you can create a Webflow and Wix Answers integration. For example, when a form is submitted in Webflow, a new label can be created in Wix. (Learn more about Wix Answers here.)
Final Thoughts About the Best Webflow Integrations
Webflow is a fantastic tool if you need to get a website up and running – and your business online – fast. And while Webflow has a lot of out-of-the-box features and functionalities, its vast integrations library lets you truly create the website of your digital dreams. The tools we've rounded up here are just the beginning, too – if you need your Webflow site to do something specific, chances are there's an integration that can help you.