Last Updated on April 22, 2023 by Ewen Finser
While project management often feels like an unseen effort in the grand scheme of things, let's face it, it's the backbone of business success.
Any business owner or project manager knows the challenges of shifting tasks and responsibilities that make it tricky to keep a clear overview of what's going on. What needs doing? Who's doing it? When's it due? To name but a few things you need to keep tabs on!
With demands on project managers constantly increasing, it's no wonder four out of five project managers say they can't get by without project management software.
Like most project managers represented in this statistic, as my business continues to grow, I'm finding it increasingly difficult to manage everything on a simple to-do list written on an old-fashioned notepad. This made me curious to research which project management tools are out there and what they have to offer.
Wrike is one such option that repeatedly appears in blog post round-ups and Google searches. So, today I'm going to delve deep into what Wrike's all about.
Spoiler alert: It's a powerful project management software best suited to marketing and creative agencies. I'll cover what features you can expect from Wrike, how much it costs, and anything else you need to know!
There's tons to get through, so let's get started.
My Bottom Line Upfront
Overall, I think Wrike is powerful project management software that offers users highly customizable reports, dashboards, and many enterprise-grade features.
But, unfortunately, I think its pricing and steep learning curve puts it slightly out of range for small businesses or a small team (<20 users). Still, more prominent marketing or creative agencies will find its features ideally suited to their needs. For most small business operations and digital native organizations, I'd go with something like monday.com or ClickUp instead.
About Wrike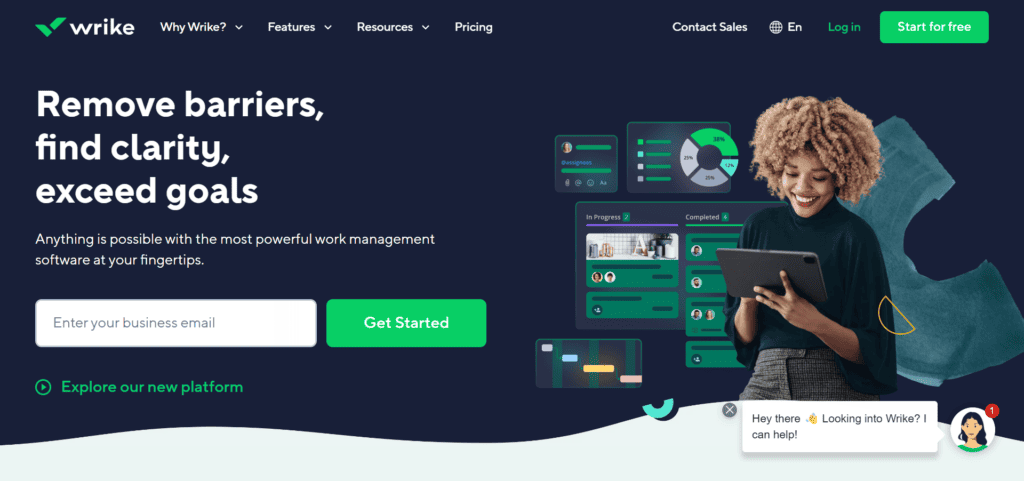 As I've already hinted at, Wrike is a project management tool that helps you manage multiple complex projects efficiently. Since its launch in 2006, it's built a loyal audience of over 20,000 organizations worldwide, including notable names like Siemens, Lyft, Nickelodeon, and even Google!
Wrike's biggest draw is its customizability. You can tailor everything Wrike offers to your bespoke needs. I.e., you can modify dashboards, request forms, workflows, and reports.
Wrike also leans on AI to automate and refine your work processes and comes with advanced communication tools, like document processing and voice commands.
Wrike's Key Features
As you may have guessed, Wrike is a feature-rich productivity tool, including enterprise capabilities. For example, resource management, invoicing, time-tracking, and portfolio management.
Now that we've covered the basics, let's take a closer look at its core features:
Workspace Customization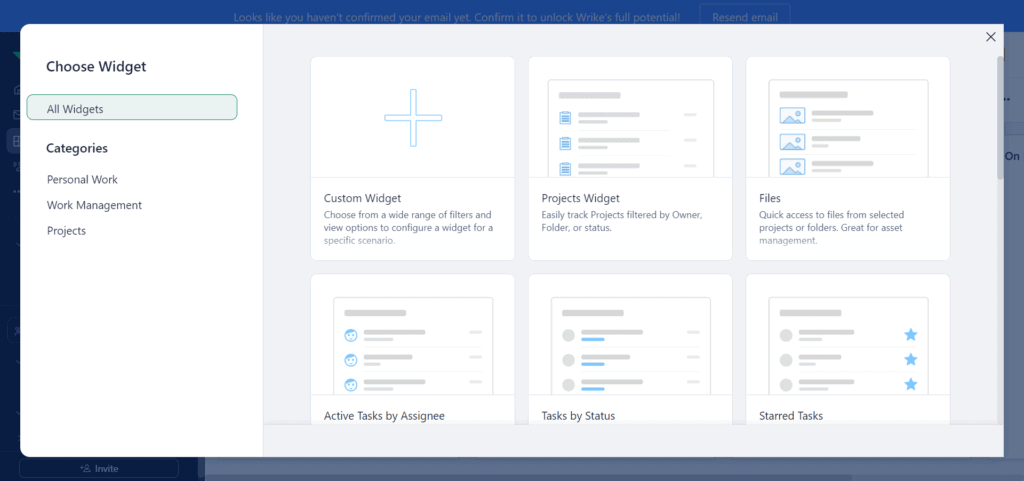 As previously mentioned, one of Wrike's most significant selling points is its customizability. For instance, you can create custom item types to better mirror your business processes and terminology.
For the uninitiated, an item type can be a fully customized task or project template tailored to your organization's needs. For example, you might create a custom item type for bug reports, user stories, requests, objectives, etc.
You can further finetune your dashboard by choosing how you view your projects, such as lists, boards, tables, Gantt chart overviews, streams, or time logs. You can also hone in on files, specific resources, analytics, or review projects in a calendar.
Lastly, you can create custom request forms to collect the exact information you need. For example, in a bug report template, you might want to request information like the bug's severity, whether it's been replicated, the estimated difficulty of solving it, etc.
Then once you've gathered said information, you can auto-assign tasks to the right teams. This comes in handy for design approval workflows, quality assurance, and much more.
Workflows and Automation
Wrike comes with pre-built workflow templates. Some of these are explicitly designed for the following use cases:
Events management

Product delivery

Employee

onboarding

Approval processes

Clarifying creative briefs
…and more.
But you can also create automated workflows from scratch using Wrike's no-code workflow builder! This allows you to quickly and easily build workflows using relevant business logic (i.e., if/then logic that reacts to predefined events).
For example:
Deciding who's notified when a change occurs

Automatically assign tasks or change task status

Clarifying who needs to approve work before it's passed to the next person
…and more.
You can even automate AI-based risk reports to highlight areas of concern in your projects. For example, approaching the maximum budget or outstanding tasks that might delay meeting the deadline for the next important project milestone.
Wrike Resource Management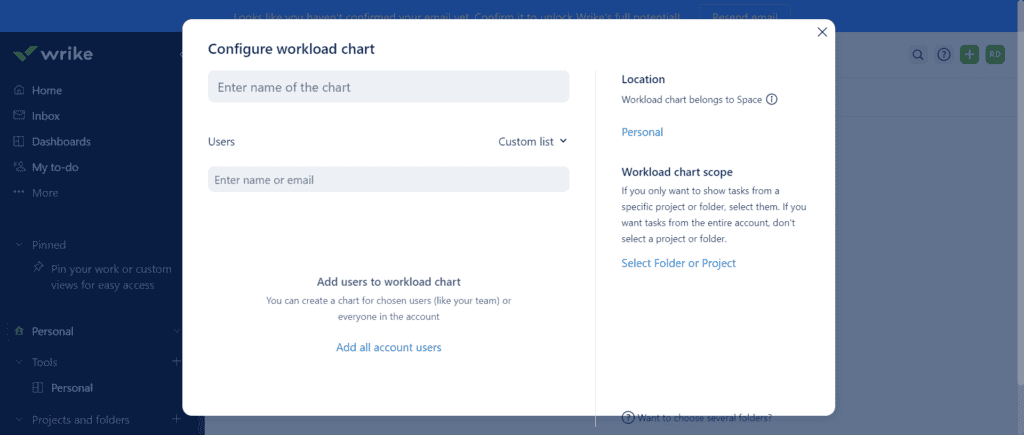 Wrike provides insights into how much work team members are allocated and how much time and effort remains available for a task or project.
For example, you can review in the calendar grid the daily, weekly, or monthly amount of "effort" each user or job role can extend. You'll also see which tasks your staff's effort is already allocated to and how much of their time a task will take up.
Finally, the calendar also highlights non-working days so you can plan around them. Effort is calculated based on how long employees estimate their tasks to take.
Wrike also comes with time tracking. I.e., your teams can automatically log their working hours, create timesheets, and calculate billable hours. This also comes in handy for task visibility as you can see how long each task takes and better estimate how much time to plan for future projects.
Wrike Collaboration
You can improve team collaboration using Wrike's shared team calendars. Here you can clarify deadlines and keep the team up to date with accurate information. In addition, Wrike keeps a record of changes made to a task and alerts the team members involved. This is great for tasks that require visual proofing, as your team can quickly review what's new and how changes developed over time.
On top of that, every task or uploaded file also comes with its own comment section, so your team can keep discussions centralized on one topic.
Lastly, you can invite clients, contractors, vendors, and other guests to collaborate with you at no extra cost. This works wonders if you want to keep clients updated with project progress.
Wrike Digital Asset Management
Wrike's digital asset management helps you and your team maintain brand cohesion across your channels. For starters, you can publish and manage brand assets like logos, social media templates, typography, and images directly in Wrike.
More specifically, you can search for assets by keyword and metadata or visually browse through your assets. You can also attach assets to tasks. This is handy if you want to provide a quick visual reference that better explains what the task should accomplish, like a design mock-up or a chart outlining instructions. Similarly handy is that collaborators can directly comment on assets to leave and clarify feedback.
At this point, I think it's also with mentioning that Wrike integrates with Adobe Creative Cloud applications, so you can easily upload and review assets.
Generate Invoices
You can also use Wrike to streamline your billing and invoices. We've already mentioned the useful time-tracking feature that helps you count billable hours. In conjunction with this, you can quickly generate invoices and track financial fields.
On top of that, you can sync data with accounting platforms like QuickBooks and Xero to create accurate invoices and pay your team on time.
You can also have Wrike notify your clients about upcoming payments to minimize delays. For this, you can create payment schedules, including task dependencies, and highlight when a payment is needed for you to continue with the next task.
Wrike Analytics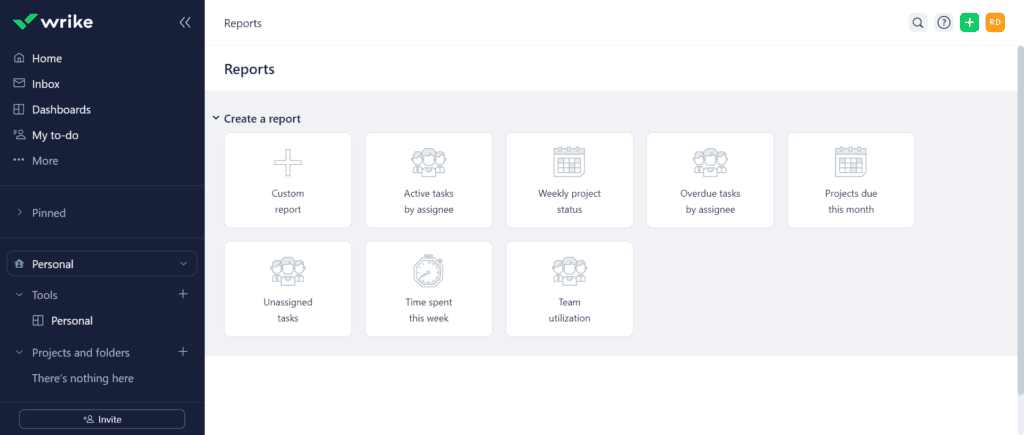 Wrike also serves as a robust project reporting software, giving you 360-degree insight into your work:
More specifically, you can:
Check real-time progress and insights into projects, tasks, and productivity. You can even select filters to customize what to analyze.

Visualize data in a way that suits your needs using various layouts for work management. For example, columns, bars, lines, pie and area charts, tables, tree maps, polar charts, and more.

Track budgets using in-built budget management tools.

Import data from 50 different digital marketing tools into Wrike.

Monitor the health of project portfolios by keeping track of investments, expenses, budget utilization, overall completion progress, active projects, and more.

Report on project time resources such as billable hours and time spent per task
I think it's also worth highlighting that analytics are fully customizable for a variety of work management functions.
For example, you can build dedicated dashboards that include as many analytics widgets as you want for more advanced reporting.
Wrike's Apps and Wrike Integrations
Wrike integrates with a wide range of apps to streamline your business processes and seamlessly work alongside your existing tech stack.
Integrations are organized into categories that include CMS, file storage, email integrations, chats and messaging, CRM, business intelligence, and more.
Below I've listed some of Wrike's most noteworthy integrations:
Salesforce

Microsoft Teams

Google Drive (Google Docs)

Adobe Creative Cloud

GitHub, Jira

Slack

Microsoft Office Suite

Dropbox
There are 35 integrations in total.
Wrike's Ease of Use
One of Wrike's biggest strengths is its unique dashboard, which lets you review all your project data at a glance. The dashboard contains three columns with a comprehensive view of your workflows, so you can see the fine details of your tasks and projects without navigating anywhere else. This makes it easy to manage resources and leaves nothing ambiguous.
Aside from this intuitive dashboard, however, Wrike has a steep learning curve for work management, especially for beginners. The initial setup and onboarding can be overwhelming. While Wrike offers training to help you get started, you might want to dedicate less time to learn how to use the software.
Wrike's Customer Support
You can contact Wrike's support team via a ticketing system, with response times under 24 hours. For paid users, live chat support is available 24 hours on business days, and you can contact the team via phone.
You can also purchase additional premium support, which reduces ticket response times to under one hour and lets you access phone and live chat support 24/7. For pricing information, you'll have to contact Wrike directly.
A Help Center also includes interactive tutorials, a community forum, video how-tos, and a wide range of text-based articles that explore different features.
On top of this, Wrike offers many valuable resources on its website. For example, webinars on productivity, marketing team resources, client management, and more. In addition, live webinars are held monthly.
Wrike's Pricing
Though Wrike might save you money by cutting down on the time you spend organizing projects, it, of course, comes with its own price.
For those skeptical about the software, a free plan helps teams get started and is an excellent way to check out Wrike's capabilities. This plan limits your account storage to 2GB but comes with the following:
Account-wide work schedules

Task and subtask management (Create overarching tasks as well as the smaller steps that lead to their completion)

Access to the table and Kanban View

Unlimited users
…and more. However, there is a limit of 200 active tasks (including subtasks) that you can work on at any given time, so busy teams will likely have to upgrade sooner or later.
Now let's take a closer look at Wrike's premium plans:
The Professional plan costs $9.80 per user per month:
On the Wrike Pro plan, you get:
2 GB storage per user

Dynamic request forms

Workflow automation

Interactive Gantt charts

Shareable dashboards

Productivity integrations

Cloud storage integrations

You can invite collaborators (great for agency work or similar professional services)
The Business Plan costs $24.80 per user per month and unlocks, amongst other things:
Custom workflows

Custom workflow templates and blueprints

Custom item types

Project and task approvals

Real-time reports

Request forms and calendars

Resource management, workload, and time-tracking features

Effort and time allocation

Extensions for Adobe CC

User and group permissions

5 GB storage per user
Finally, there's an Enterprise plan. You'll have to contact Wrike directly for a custom quote. This comes with all the Business Plan features plus standard enterprise features like admin permissions, password policies, single sign-on, user audit reports, and more. It also increases storage to 10 GB per user.
Wrike Project Management Software Add-On Features
On top of the core features above, Wrike offers a range of add-on features for an extra price. These add-ons are helpful for specific use cases:
Wrike Integrate,

for example, unlocks access to integrations and automations with over 400 applications.

Wrike Lock

helps you encrypt data and enhance your auditing capabilities for enterprise-level security.

Wrike Two-Way Sync

is ideal for teams using tools like Jira and Github. In other words, technical teams that want to improve their remote collaboration.

Wrike Marketing Insights

provides cross-channel campaign performance insights from over 50 tools, including Marketo, various ad platforms, social media, and more.
You'll have to request a quote for these features.
Wrike's Pros and Cons
Before I wrap up, here are Wrike's most noteworthy advantages and disadvantages:
Wrike's Pros
A freemium plan is available.

Wrike's high degree of customization makes it a good fit for creative and marketing teams with more bespoke project management needs.

Assigning and tracking tasks is relatively simple.

Wrike comes with built-in time and workload tracking.

Its intuitive Wrike dashboard lets you review projects at a glance.

You benefit from detailed, real-time analytics.

Wrike comes with plenty of collaboration tools.

Wrike's premium plans come with 24/5 phone and live chat support.
Wrike's Cons
Wrike imposes storage limitations per user on every plan

Some key features, like workflows, real-time reports, and request forms, only become available on a more expensive plan.

There's a learning curve to wrap your head around all of Wrike's features.

The premium plans aren't very affordable for small companies.

24/7 support comes at an additional cost

Wrike has a mobile app, but this app isn't the most user-friendly or functional. For example, you can't move or edit tasks on the app.
Wrike Alternatives
There are plenty of project management tools on the market, so if Wrike doesn't immediately click with you, I've listed a few alternatives worth considering: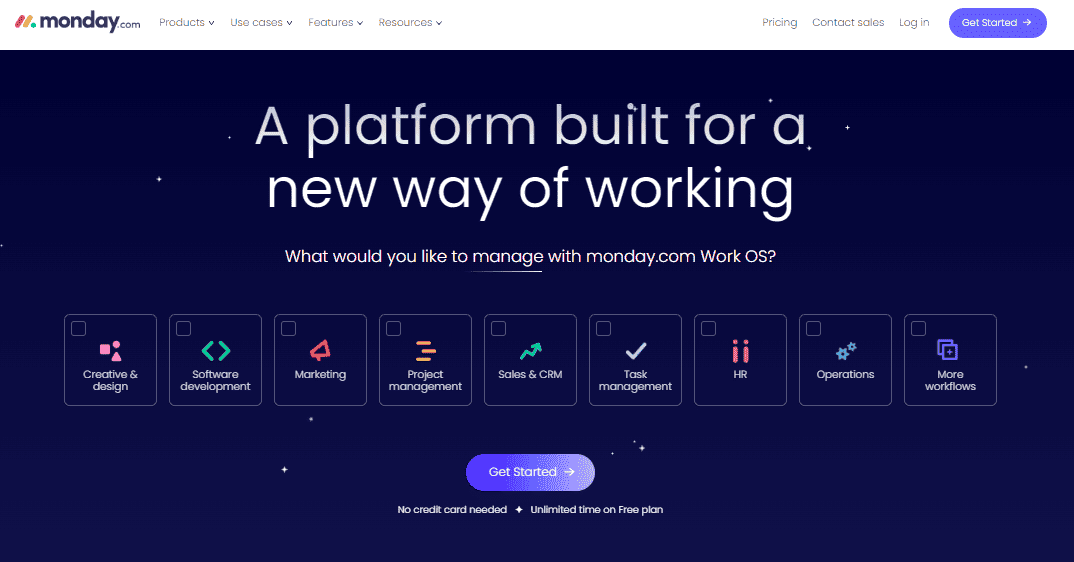 Another popular Wrike alternative is Monday.com. This intuitive project management tool features a social-media-like interface that's easy for new users to grow accustomed to. It also comes with nifty task-scheduling features that allow teams to plan projects ahead of time. Prices start at $8 per user per month.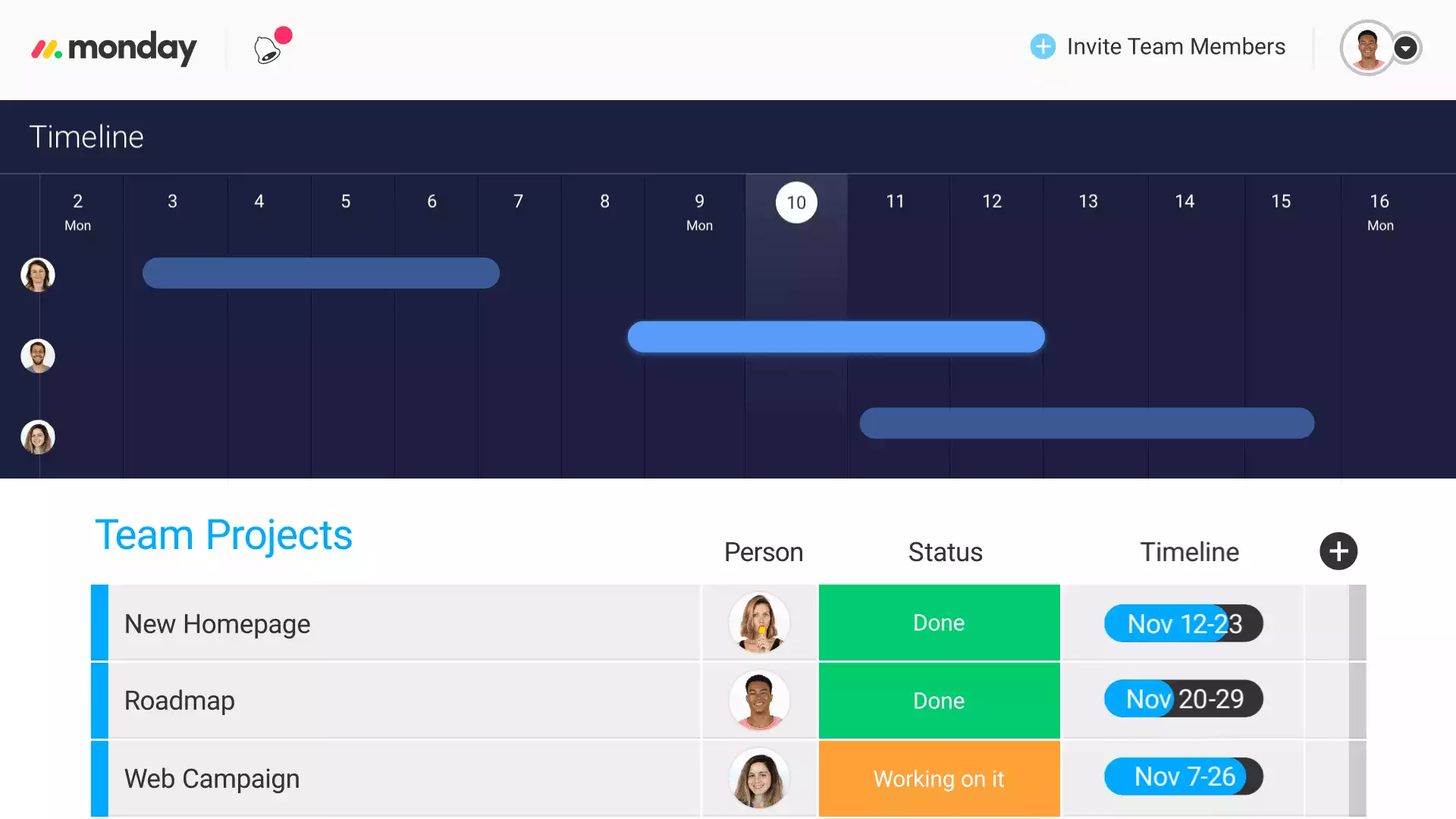 Go with monday.com INSTEAD
Monday is the PERFECT combination of project management and business workflow automation. In fact, I personally use it INSTEAD. Take a free spin to see what I mean.
Try monday.com free instead
We earn a commission if you click this link and make a purchase at no additional cost to you.
Read More: monday.com vs Wrike.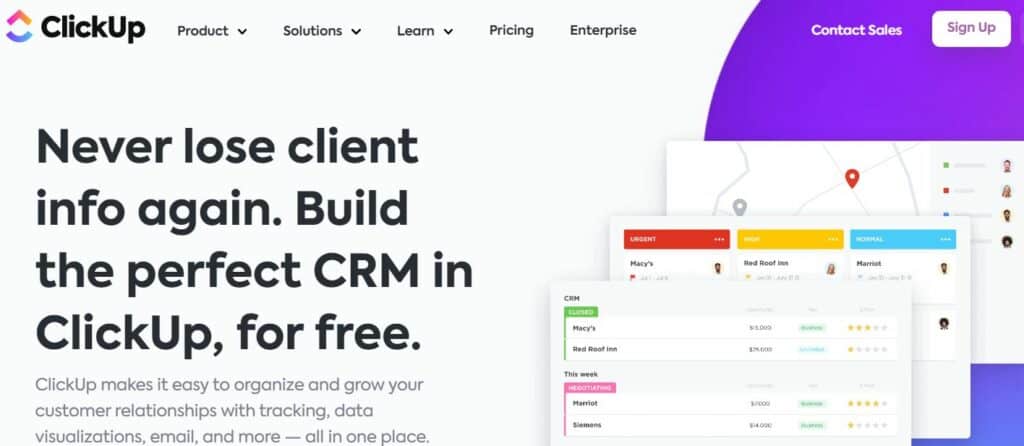 ClickUp is another immensely feature-rich tool that's well-suited to creatives. It comes with unique project management tools like roadmaps and sprints. Roadmaps show exactly which steps need to be taken for a project to reach its conclusion and what's still left to do.
Conversely, sprints encourage employees to get more tasks done quickly by measuring each employee's performance to introduce a little competition. ClickUp also allows you to collaborate on docs, helps you set and manage goals, and lets you visualize real-time reports in convenient dashboards. Prices start at $5 per user per month.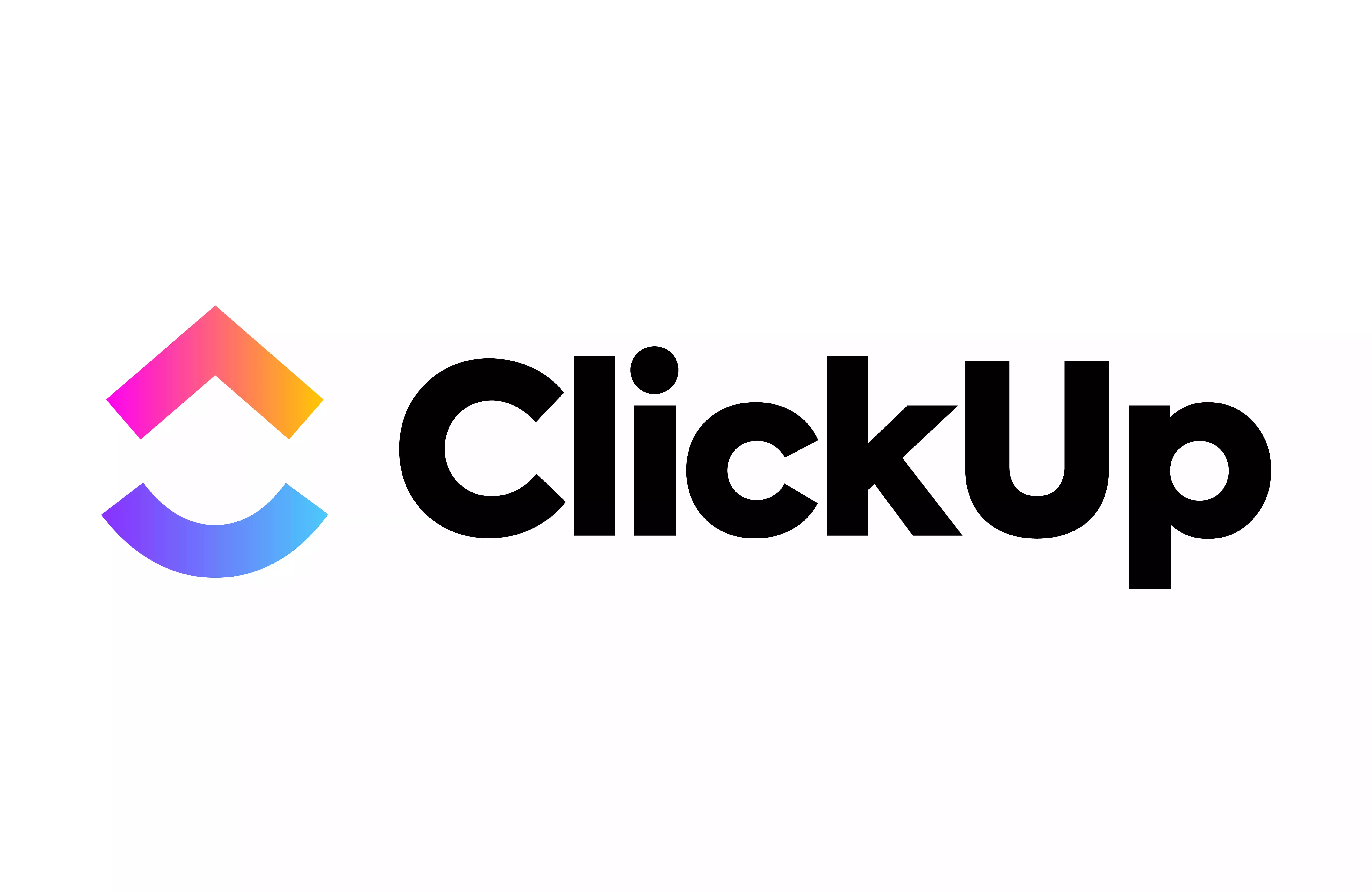 Why Go With ClickUp?
I've been so impressed with how quickly ClickUp has caught up with and even EXCEEDED competitors. They have ALL the integrations, plenty of pre-built templates for any use case, AND additional customization for any workflow.
Check it out Here
We earn a commission if you click this link and make a purchase at no additional cost to you.
Read More: ClickUp vs Wrike.
Celoxis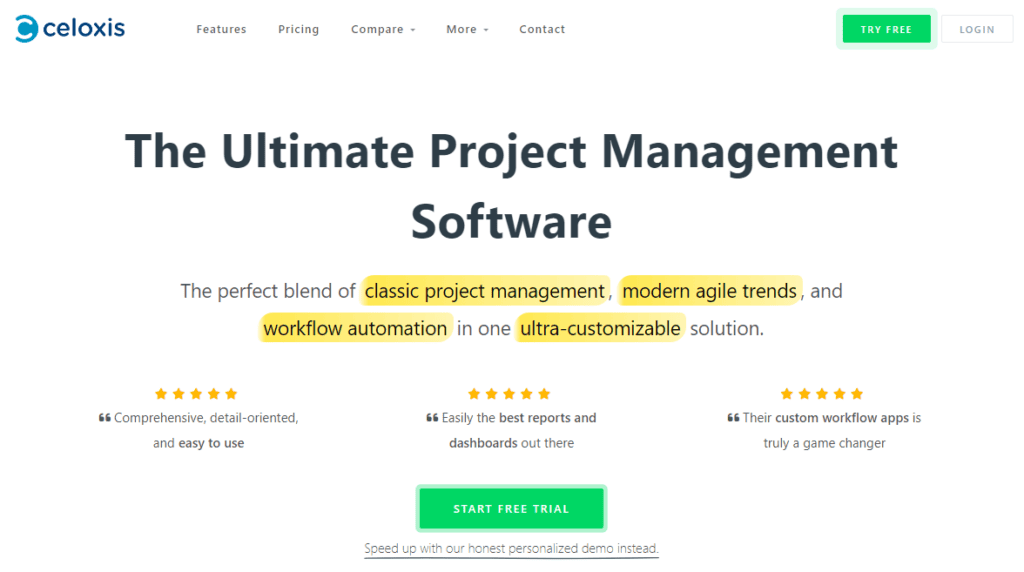 A comprehensive, web-based project management and team collaboration tool with various enterprise-class features. Celoxis is easier to use than Wrike and comes with quality customer support. It's also great for time and cost tracking and has similarly interactive Gantt charts. Celoxis' pricing starts at $25 per user per month.
Trello
This simple task management tool focuses on the Kanban view and allows you to organize projects into cards and columns. It's better suited to smaller teams or individuals that don't have immensely complex needs and want to dive right into a tool without much onboarding. There's a generous free version available, and premium plans start at $5 per user per month.
Read More: Trello vs Wrike.
Other Honorable Mentions for Managing Projects
While these aren't my top picks as alternatives, these project planning solutions are often considered as peers:
Zoho Project
Microsoft Project
FAQs
Question: What do People say About Wrike on the Web?
Answer: Wrike consistently achieves reviews above four out of five stars on review sites. However, its rating leans towards the lower end of that scale. For example, on G2, the software achieved a 4.2-star rating from over 3,200 reviews.
Most customers agree that onboarding could be better and that the initial learning curve is intimidating. Customers also complain that Wrike sends automated notifications whenever a comment is made on a task, which can be overwhelming.
However, on the flip side, many positives are mentioned, like their helpful support team, useful automations, good stability, and the ability to easily organize tasks and subtasks.
Question: Which Languages is Wrike Available in?
Answer: Wrike supports eight languages, including:
• French
• German
• Italian
• Japanese
• Portuguese
• Russian
• Spanish
• English
Question: Does Wrike Comply with GDPR?
Answer: Wrike is committed to data security and privacy. It's obtained several third-party certifications to attest to its GDRP compliance.
For instance, they're EU, US, and Swiss privacy shield-certified and GDPR compliant, and CCPA-compliant. In addition, their security certifications include CSA STAR, SOC2 Type 2, ISO 27001:2013, and ISO 27018:2019.
Wrike Review: My Final Verdict
All in all, I think Wrike has an awful lot to offer when it comes to project management and project team collaboration. It's one of the best tools for quickly gaining overviews of complex projects and portfolios, managing client relationships, and handling payments. In addition, with Wrike's resource and budget management, no side of your project is left unsupported.
However, this means that Wrike is often overwhelming for beginners or businesses with less complex needs. Its features are so plentiful that there's a good chance that not everyone will need all of Wrike's functions; as such, the price tag might make Wrike a bad fit if you don't know precisely what you want from the software.
So with that in mind, I recommend Wrike to more established marketers, project managers, and agencies looking for enterprise-level capabilities and need advanced, real-time statistics. However, if you're in the market for something with less of a learning curve and simpler features, look at some of Wrike's cheaper alternatives, including Monday.com, Trello, or ClickUp.
That's all from me! I'd love to hear what you think of Wrike in the comments below!