Last Updated on August 12, 2023 by Ewen Finser
If you are stuck deciding between Slack vs Skype for your internal communications, you've come to the right place.
I've used both systems extensively for our businesses over the years. There's certainly tradeoffs to consider AND I do have a clear favorite (although not without caveats).
In this comparison I'll dive into the key considerations that I looked at before settling on one of these systems.
Let's get to it.
TL;DR: I used to use Skype heavily before Slack, but now use Slack as our internal real-time chat system. It's just more usable and integration friendly compared to Skype (Microsoft killed another gem). That said I do NOT pay for premium Slack and instead combine it with systems like Notion and/or monday.com to create a truly integration Work Operating System (much like what Microsoft tries to do with their walled gardens).
Understanding Communication Platforms: Slack and Skype
Slack and Skype are two popular communication platforms that cater to different audiences and offer distinct features. Slack is renowned for its team collaboration tools, such as channels, direct messaging, and file sharing.
Skype is primarily known for its video and voice call capabilities, making it a preferred choice for remote meetings and conferences.
Of course, the usually stipulation applies that factors like your team's communication needs, budget, and integration capabilities with other tools, make tip the scales in one direction.
Both platforms provide free and paid plans, allowing you to evaluate pricing options and features that align with your business requirements.
What is Slack?
Slack is a popular cloud-based messaging and collaboration platform used by businesses and organizations. With features like real-time communication, channels, direct messaging, file sharing, and integration with other apps, it enhances team productivity and communication.
What is Skype?
Skype is a popular communication platform that enables users to make voice and video calls, send instant messages, and share files. With features like screen sharing, conference calling, and call recording, Skype is available on various devices for seamless communication.
Pricing Structure: Slack vs Skype
When comparing the pricing plans of Slack and Skype, it is important to consider your budget and communication needs. Each platform offers different features and limitations that should be evaluated.
Slack's Pricing Plans
Slack's pricing scheme follows a "per user" model, with 4 different pricing tiers.
Free Plan: Ideal for small teams, it has limitations on message and file history, app integrations, video calls, and file storage.
Pro Plan: An upgrade from the Free plan, it provides unlimited message history, advanced features for better collaboration, screen sharing, unlimited app integrations, group video calls, and additional storage. This plan's pricing has recently seen an increase.
Business Plus Plan: Designed for scaling organizations, it includes added security features beyond those offered in the Pro plan.
Enterprise Grid Plan: Tailored for larger organizations with stringent regulatory requirements, this plan offers even more security and administrative features.
Skype Pricing Plans
Skype is entirely free as a messenger system and for basic calling (over WiFi). They do offer some paid options for international calling, but that's likely only relevant for edge cases where WiFi calling isn't a reliable option.
User Interface: A Comparative Analysis
Slack and Skype have distinct user interfaces that cater to different communication needs.
Slack's interface is clean and intuitive, providing easy navigation. Its channels and direct messaging features enable seamless communication between teams.
On the other hand, Skype has a more traditional interface with a familiar layout. It focuses primarily on video and voice calls, with messaging as a secondary feature.
Both platforms offer unique advantages, so the choice ultimately depends on specific requirements. Slack excels in team collaboration while Skype shines in audio and video communication.
Collaboration Features: Which Offers More?
Looking at collaboration features, Slack and Skype both have their strengths. Slack offers channels, threads, and integrations with other tools. On the other hand, Skype has group chats, file sharing, and screen sharing. However, Slack is known for its robust capabilities and user-friendly interface for team communication. Your choice will depend on your specific collaboration needs and preferences.
Collaboration in Slack
Slack excels in collaboration with its real-time messaging and file sharing capabilities, making it effortless for teams to work together.
Channels can be created for specific projects or teams, ensuring conversations are organized. The integration of third-party apps further enhances collaboration and task management.
Slack's searchable message history guarantees that important information is easily accessible.
Features like screen sharing and video calls facilitate seamless collaboration for remote teams. With its user-friendly interface and comprehensive collaboration tools, Slack proves to be an obvious choice for effective team communication.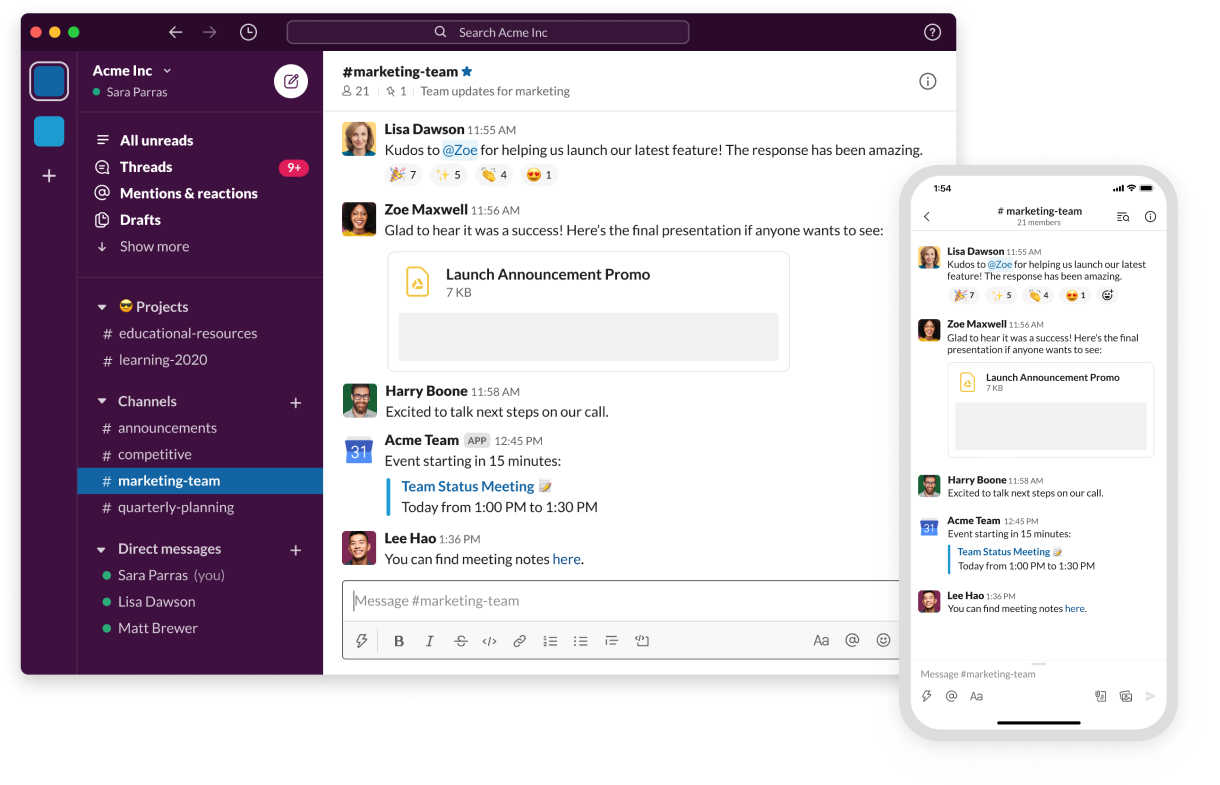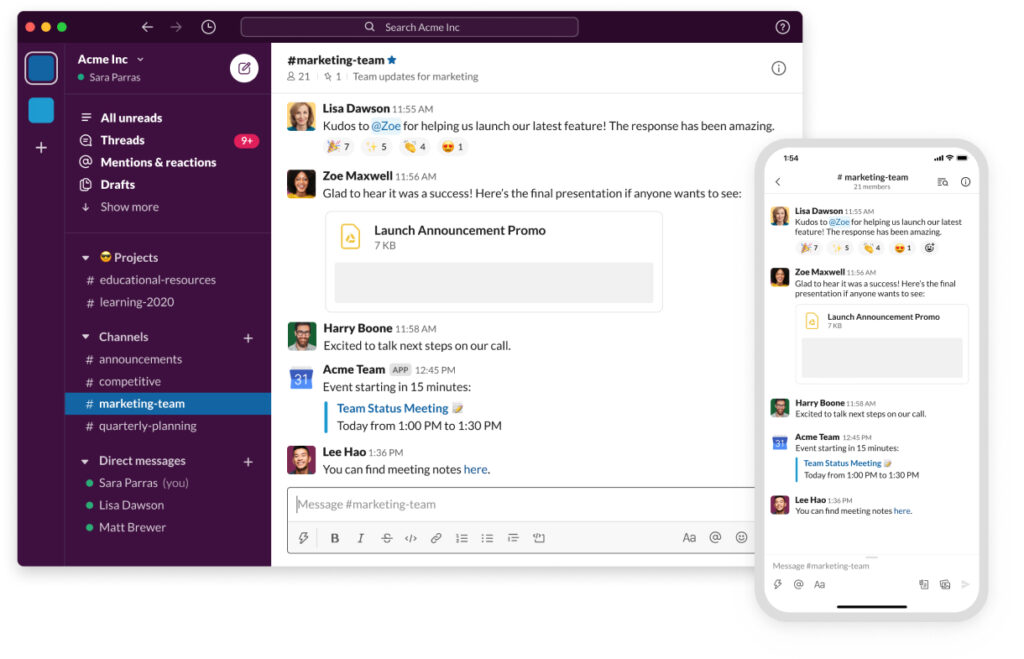 Collaboration in Skype
Skype offers a range of real-time collaboration features that promote seamless teamwork.
With screen sharing and file sharing options, users can collaborate on documents, presentations, and spreadsheets within the platform itself. Group video calls and conferences enable easy collaboration among team members.
The integration of Microsoft Office 365 with Skype, including Microsoft Teams, enhances the collaborative work environment by providing access to familiar tools.
Skype's chat features facilitate quick and efficient communication for collaborative projects. By leveraging these collaboration capabilities, Skype becomes a powerful communication platform for teams.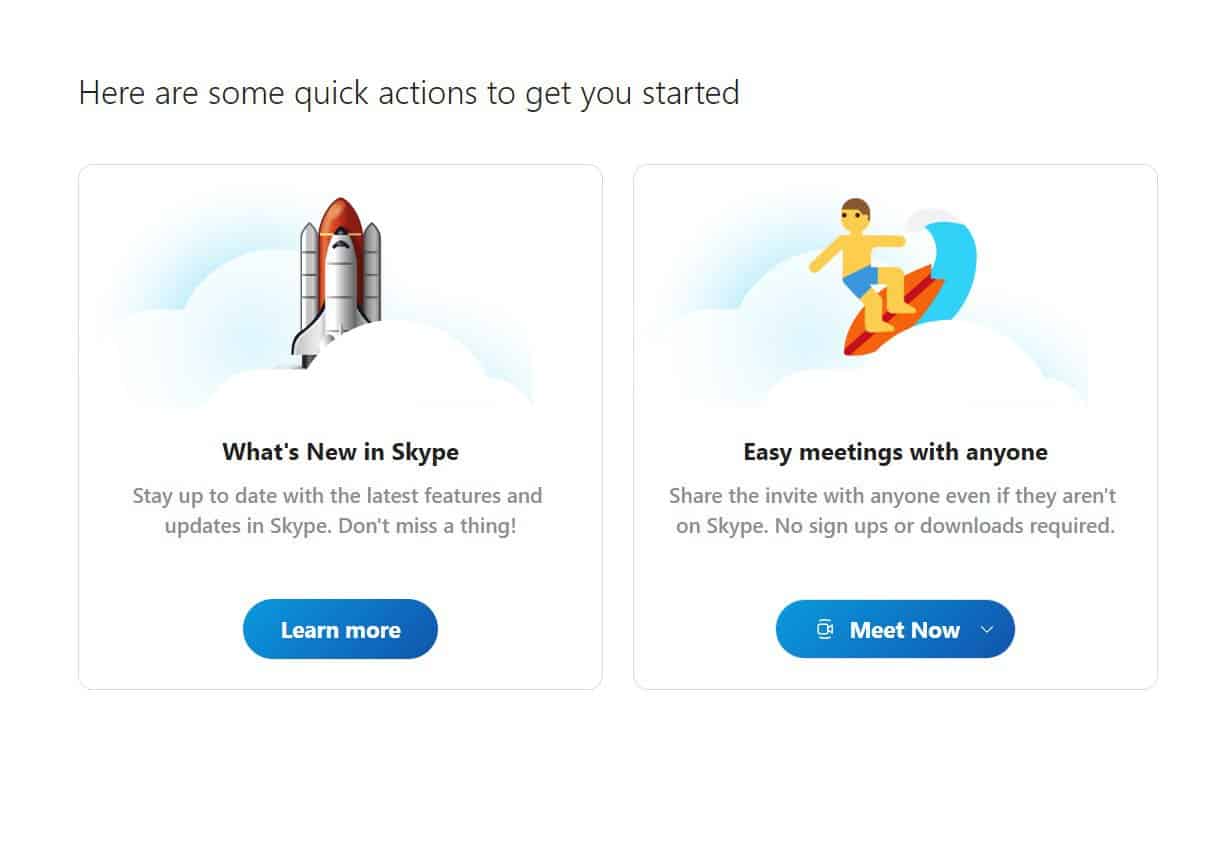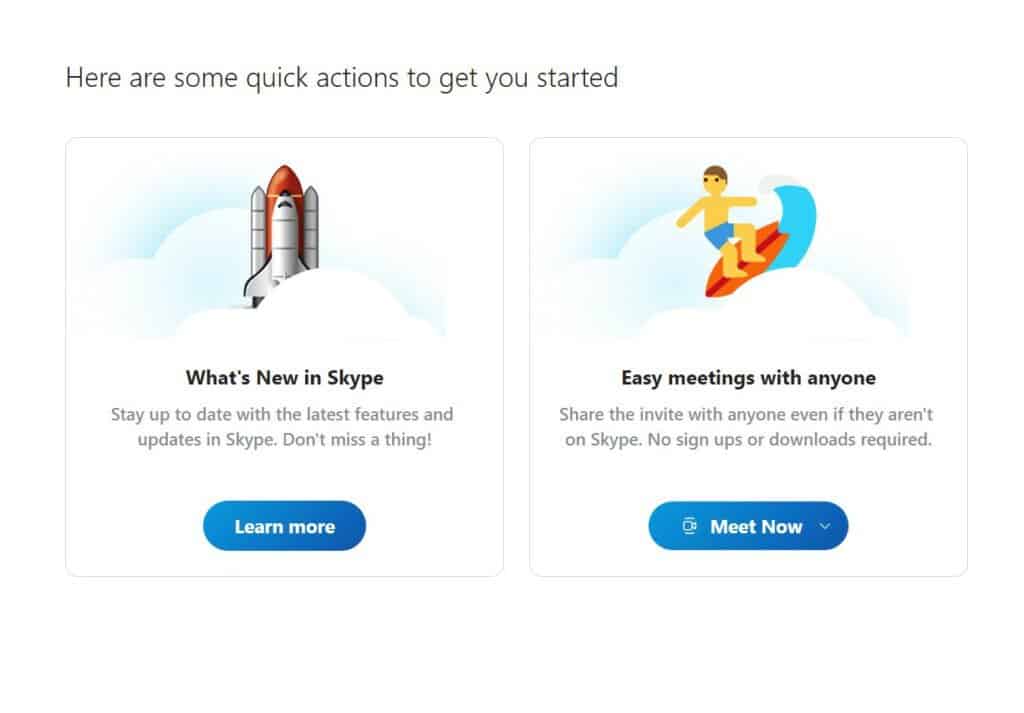 Ensuring Safety: How do They Stack Up?
When it comes to safety, both Slack and Skype prioritize user security, making them great options for remote workers. Slack offers features like two-factor authentication, data encryption, and enterprise-level security controls.
Skype also ensures security with end-to-end encryption for calls and messages. Ultimately, safety levels depend on how users utilize and configure the platforms.
Integration Capabilities: Slack vs Skype
When it comes to integration capabilities, Slack and Skype offer different options.
Slack stands out with its extensive integration capabilities, allowing seamless collaboration and productivity across various third-party apps and services, including third-party integrations.
On the other hand, Skype's integrations are more limited, mainly focusing on Microsoft products and services.
When deciding between Slack and Skype for communication and collaboration, it's essential to consider your specific business needs and the tools you currently use. By doing so, you can choose the platform that aligns best with your organization's requirements and enhances your team's workflow.
Market Presence: Who Uses Slack and Who Uses Skype?
Businesses of all sizes, including startups and Fortune 500 companies, favor Slack. In contrast, Skype boasts a larger user base and is more popular among individuals and small businesses. While Slack focuses on collaboration features and integrations with other business tools, Skype is known for personal communication and video calls, with additional business-oriented features.
Companies that Prefer Slack
Slack is highly favored among tech startups and companies that prioritize collaboration and communication apps. It is particularly popular among remote and distributed teams due to its ease of use and seamless integration with other productivity tools.
With its user-friendly interface and customizable features, Slack appeals to companies of all sizes. Additionally, Slack has grown in popularity among forward-thinking and innovative businesses in the tech sector (as compared to the more established legacy enterprises using Microsoft products).
Its real-time communication capabilities and efficient project management tools make it an obvious choice for companies that value effective team communication.
Companies that Prefer Skype
Skype is a good option and a popular choice among large corporations and enterprises for its robust features and integration capabilities. Skype is also often just the default option for large enterprises already buying for their Microsoft licenses.
Many companies that have been using Skype for years hesitate to switch to a new platform like Slack. Skype is known for its video conferencing capabilities, making it ideal for businesses that require frequent virtual meetings.
Skype's availability in multiple languages and wide range of international calling options make it a preferred choice for companies with a global presence.
Lastly, Skype's reputation as a trusted and established communication platform makes it a reliable option for organizations with strict security and compliance requirements.
Pros and Cons: Weighing the Two Platforms
When considering Slack vs Skype, it's important to weigh the pros and cons of each platform. Slack offers easy collaboration with its organized communication channels and seamless integration with other tools.
However, its free version is limited, and the abundance of notifications can be overwhelming. On the other hand, Skype boasts a familiar interface and is widely used for its excellent video and voice call capabilities. However, it may lack certain collaboration features and its communication may be less organized. Additionally, there may be potential security concerns.
Advantages of Slack over Skype
Slack offers a wide range of advantages over other communication platforms. One of its key strengths is its comprehensive integration with third-party apps and services, allowing users to seamlessly connect different tools and streamline their workflow.
Slack provides a highly organized and streamlined communication experience, with channels and threads that help keep conversations focused and easy to follow.
Collaboration is made effortless through features like file sharing and customizable workspaces, allowing teams to work together effectively. The search functionality in Slack makes it simple to find past conversations and information, further enhancing productivity and efficiency.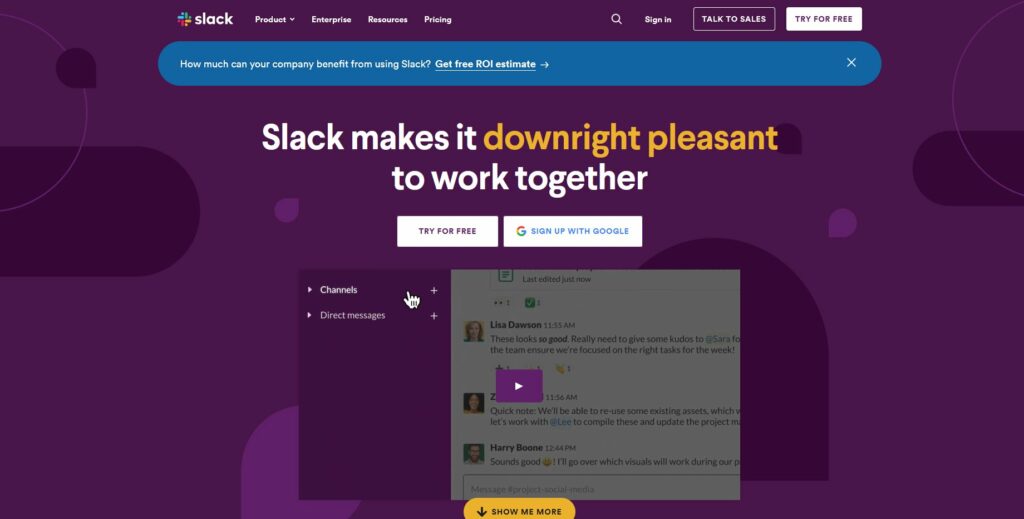 How Do Both Platforms Enhance Digital Management?
Both Slack and Skype enhance digital management through real-time communication and collaboration features.
Slack offers channels for team communication, file sharing, and integration with other tools, while Skype allows video conferencing, screen sharing, and instant messaging for efficient remote team collaboration.
Slack vs Skype Compared at a Glance
Here's how I see the key tradeoffs here:
| ey Features | Slack | Skype |
| --- | --- | --- |
| Pricing | Free plan with limited features and paid plans ranging from $7.25 to $12.50 per user per month | Free |
| Interface | Simple and customizable | Messenger based |
| Max Participant Capacity | Up to 2 for free plan and up to 50 for paid plans | Up to 100 |
| Notifications | Advanced notification configuration | Advanced notification configuration |
| Search | Advanced filtered search options | Basic text search |
| File Sharing and Storage | Various capacities depending on the paid plan (free plan limited to last 90 days history) | Starting from 5GB (Free) |
| Communication | Instant messages, audio and video calls, channels and threads | Screen sharing, recording meetings, group and individual messages during a call |
| Integrations | Supports over 2,400 integrations | Does not support third-party integrations |
| Channels | Advanced channel customization, organization and access control | Basic chat interface |
My Short Tangent on Slack Limitations…
Slack is a great innovation for my digitally focused work. We've been remote for the last 10 years, long before Covid made it necessary.
All that being said, relying on Slack as the core system of record is a mistake…
Slack tries to be the place where "work" happens, but often just becomes a glorified water cooler. It can provide a false sense of productivity (look how busy that Slack channel is!).
In an effort to "measure what matters", we moved out team off of premium Slack recently and it's made all the difference. Now our work is "calm work" where daily chat is not the KPI. Instead, important ideas get a full written proposal and live somewhere permanent (like in Notion, Basecamp, etc…).
We still use free Slack daily, but more as an emergency, time sensitive, "triage" system and not a place where big ideas live (and often get lost… thanks to the limits of searching chat history).
Further Read: Slack vs Notion.
Slack Compared to Other Work Management Systems
I've also compared Slack to a variety of other integrated work operating systems:
Skype vs Other Communication Systems
We've covered Skype less, but still have a few comparisons worth checking out:
Which Platform Suits Your Organization Best?
When choosing the best communication platform for your organization, consider factors like team size, work nature, and required features.
Slack offers real-time messaging, file sharing, and tool integrations.
Skype excels in video conferencing and international communication. I think of it as a true instant messaging app.
Conclusion: Skype or Slack
Both Slack and Skype offer unique features and benefits for communication and collaboration.
Slack provides a user-friendly interface and extensive collaboration features, making it ideal for teams that require seamless teamwork and real-time communication.
On the other hand, Skype offers a more traditional approach to communication with its video and audio calling capabilities, making it suitable for personal and professional use.
My Bottom Line Summary: Unless you are inextricably tied into the Microsoft ecosystem, I don't see any benefit to using Skype over Slack here unless you do a lot of international calling. The obvious exception here is if cost is a main concern, but I'd personally still opt for free Slack BUT with an integration to other systems like Notion, monday.com, Asana, etc…