Last Updated on July 6, 2023 by Ewen Finser
As remote work continues to grow in popularity, software that helps connect a domestic or global team is a necessity for team communication. With nearly 90% of remote teams connecting with video conferencing, it's no wonder video conferencing is expected to hit $20 million by 2024.
While Skype has been well known for years (released in 2003), it was mainly used for leisure. Due to coronavirus (2019) and the necessity for remote workers, both Zoom and Skype have recently gained traction.
In March 2020, Zoom ranked as the most downloaded app in the Apple AppStore as reported by CNN. However, Skype has now integrated with Microsoft Teams and Office 365 so it's important not to discount the established tech for business use.
While both platforms can connect your teams, each software has unique advantages and flaws that are worth noting. We take a deep dive into Zoom vs Skype to help you choose the best platform for your important business communication.
Main Differences Between Zoom vs Skype
The main differences between Zoom vs Skype are:
Zoom can handle up to 1,000 participants on its highest-paid plan, whereas Skype can only handle 250.
Zoom offers breakout sessions for dividing participants into groups, whereas Skype does not.
Zoom features individual meeting URLs, whereas Skype does not.
Zoom has 24/7 email/phone and chat support, whereas Skype has bot and email support.
Zoom allows 100 free participants for the free version, whereas Skype allows 50.
Zoom does not have live video transcription in 10 languages, whereas Skype does.
Zoom is only available through the Internet, whereas Skype can connect to people via landline and mobile phone.
Zoom vs Skype: The Similarities
1080p video quality
No sign in or downloading of the app to use the platform (can join by link)
Screen share
Meeting recording and transcripts (Skype recordings are stored for up to 30 days, Zoom gives you 1GB of cloud recording in Zoom Pro)
Cloud storage
Whiteboard
File sharing
Video conferencing
Digital audio calling
Instant messaging
Virtual or blurred backgrounds
Compatible with a web browser, phone, Windows, Linux, macOS, Android, and iOS
Integration with Microsoft Teams and Slack
Zoom vs Skype: What is Zoom?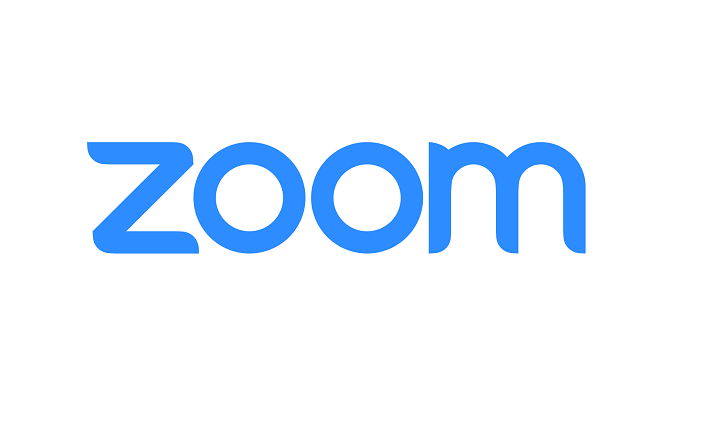 Zoom was created with larger businesses in mind. It can accommodate up to 1,000 participants and show a grid of 49 video participants at one time. Zoom separates itself from the competition by offering breakout sessions, which allow larger meetings to be segmented into smaller teams, webinar hosting, and powerful reporting tools.
While Zoom has a 40 minute limit on its free plan, that limit only applies to video calls with 3 participants or more. You can still complete no time limit one-on-one calls using their free plan.
Pro tip: To extend a 40-minute meeting, try clicking on the same invite link to extend your call.
Zoom vs Skype: What is Skype?
Skype was created in 2003 with the initial intention of connecting people over the Internet via voice calls. Over time it has added instant messaging and video calls. It is currently compatible with web browsers, smartphones, tablets, Xbox, and Amazon Alexa.
Skype is now integrated with Microsoft Teams and Office 365. This integration makes it easy for up to 50 participants to participate in an online business meeting with no time limits.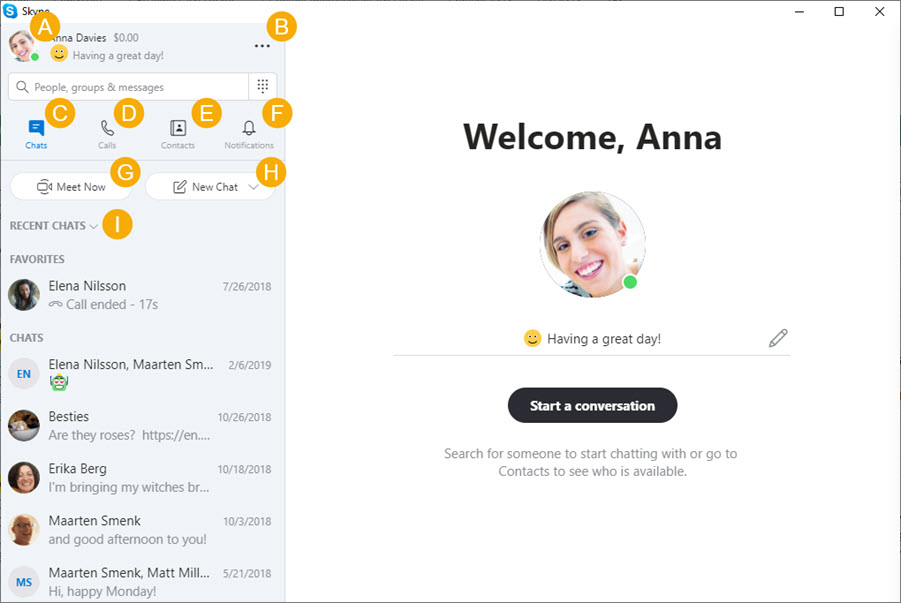 Zoom vs Skype: The Main Features of Zoom
Host Controls
With Zoom, the host can mute all microphones if there is a noise distraction, control presentation access, and even allow participants to virtually raise their hands. The chat feature gives one-on-one access with the instructor and other participants.
Waiting Room
Zoom has been recently criticized for its lack of security. Its security breaches have led to "Zoombombing" in which users can use the screen-sharing feature to display unwanted adult imagery during a meeting.
To respond to these security issues, Zoom introduced "Waiting Room", which gives control to the host regarding when participants can join the meeting. It also added additional password protocols to keep meetings drama free. These features are available to both free and paid accounts.
Webinars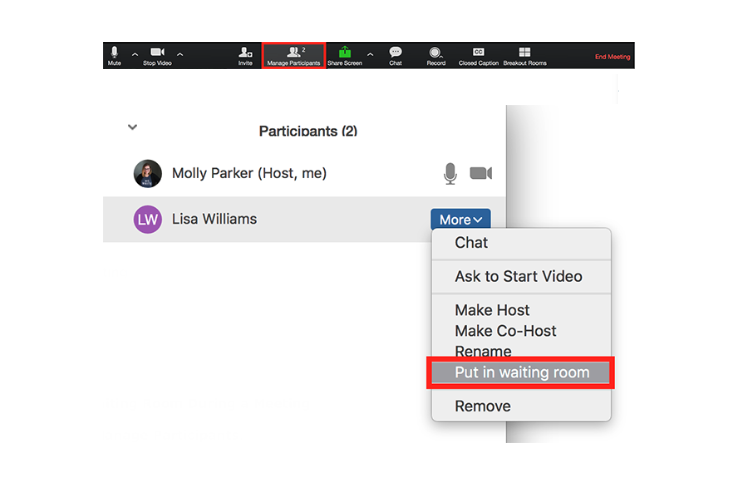 One of the major advantages of Zoom is the ability to host professional webinars within the platform. You can host online events with up to 100 interactive video participants and 10,000+ attendees. You can even record the event and share it for those who were unable to attend.
Webinars include powerful reporting and analytics. You can even put your branding on registration invites and integrate directly with your CMS. Additional benefits include:
HD video and audio
Integration with Facebook Live, Youtube, Marketo, Salesforce
Unlimited audio for VolP and global dial-in
(toll applies) for 120+ countries
One-click HD screen share (video and audio)
Closed captioning
Host controls
Connect from anywhere – desktop, laptop, mobile, Zoom Rooms, and Zoom Conference Room Connectors
Polling and Q&A
Monetize through PayPal integration
Zoom vs Skype: The Main Features of Skype
Meet Now
To mirror Zoom's feature of getting rid of the sign-up process, Skype has created "Meet Now". Skype makes it easy to create a free meeting by clicking and button and sharing an invitation link. Once you click on the link you can click "start call".
Plus, you can blur your background within Meet Now. This is a great feature if you share a home or office space or juggle multiple roles and want to guarantee no unwanted guests will appear during your business meeting or interview.
Live Transcription
Skype can translate calls in real-time, even with the free plan. This feature is available due to Skype's speech recognition software.
You can choose to turn on subtitles during individual calls using the plus symbol at the bottom right during a conversation or turn it on permanently under your profile by clicking "Settings/Calls/Call Subtitles".
The transcription feature will add subtitles to Skype calls in up to 10 different languages (60 languages are available for chat).
Microsoft Teams Integration
If you use the Microsoft Teams integration, you can chat or call Skype users using their email address. Skype users can also perform the same search regarding Microsoft Teams users.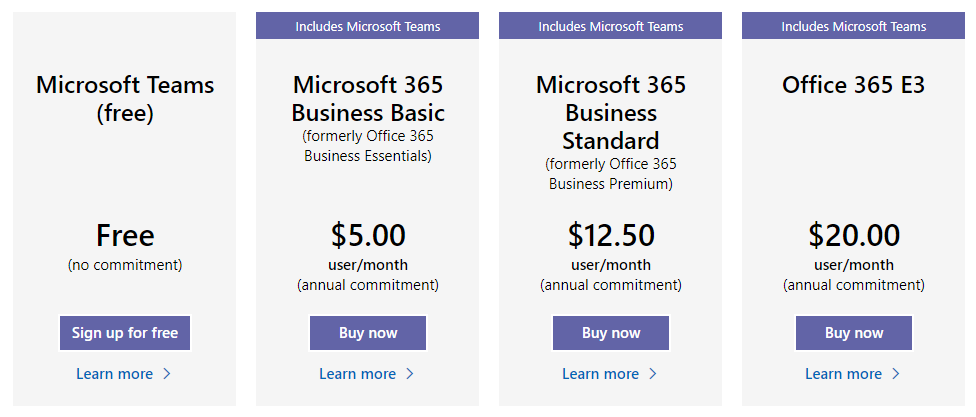 Zoom vs Skype: Pricing
Zoom
| | | | |
| --- | --- | --- | --- |
| Basic / Free | Pro / $14.99 per month / host | Business / $19.99 per month / host | Enterprise / $19.99 per month / host |
| Host up to 100 participants Unlimited one-to-one meetings 40 mins limit on group meetings Unlimited number of meetings Ticket Support Video Conferencing Features Web Conferencing Features Group Collaboration Features Security | All Basic features Includes 100 participants Meeting duration limit is 24 hrs User management Admin feature controls Reporting Custom Personal Meeting ID Assign scheduler 1GB of MP4 or M4A cloud recording REST API Skype for Business (Lync) interoperability Optional Add-on Plans | All-Pro features Includes 300 participants Dedicated phone support Admin dashboard Vanity URL Option for on-premise deployment Managed domains Single sign-on Company branding Custom emails LTI integration Cloud Recording Transcripts Optional Add-on Plans | All Business features Enterprise includes 500 participants Enterprise Plus includes 1,000 participants Unlimited Cloud Storage Dedicated Customer Success Manager Executive Business Reviews Bundle discounts on Webinars and Zoom Rooms |
Zoom Phone
Starting at $10/mo/user *
Single app for voice, video, voicemail, messaging, meetings, and conferencing
Seamlessly make and receive PSTN calls over cellular voice, cellular data, or WiFi connections
Native Windows, macOS, iOS, and Android apps
Zoom Rooms
$49.00/mo/room
Software-Defined Video Conferencing system for any sized Conference Room
High-quality video, audio and web conferencing for Mac, PC or Touchscreen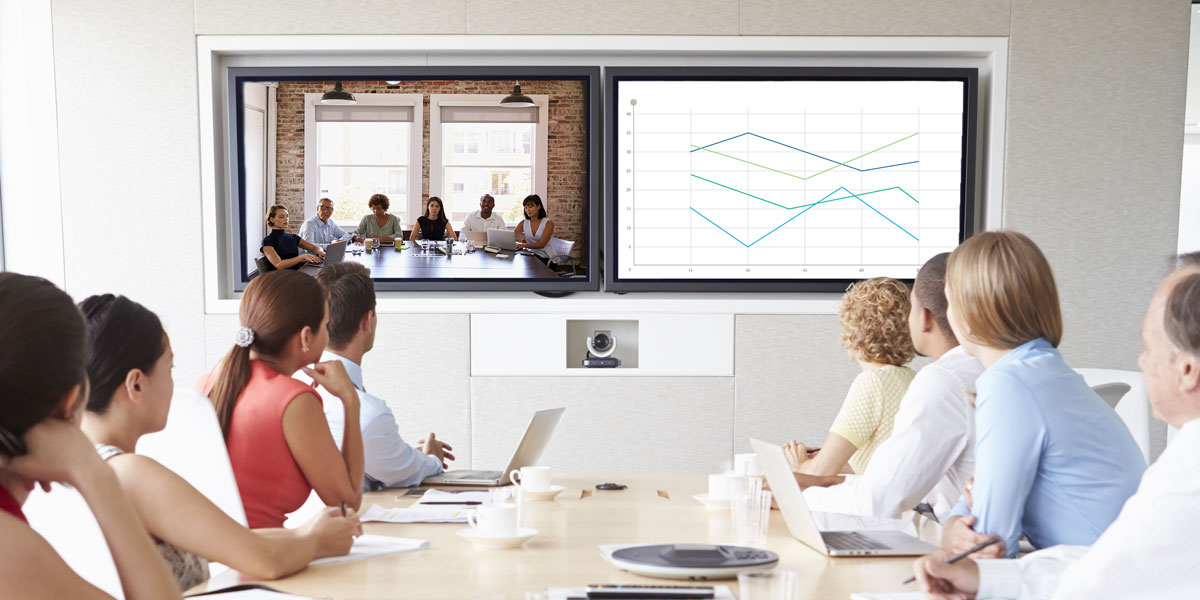 Screen sharing with Wi-Fi, Airplay or wired HDMI connection
Integrates with Google or Microsoft Exchange calendar
H.323 Room Connector
$49.00/mo/port *
Connect your H.323/SIP systems with desktop, tablet, mobile devices, Zoom Rooms, and other H.323/SIP endpoints
Works with many legacy endpoints including Polycom, Cisco, Lifesize and others
Cloud-based or on-premise (VM) room connector
Video Webinar
Starting at $40/mo/host for 100 attendees *
100 interactive video panelists
Plans ranging from 100 to 10,000 view-only attendees
Host controls such as mute/unmute panelists, recording and more
Q/A with live or text answers, polling, registration, and reporting
Live streaming to unlimited audiences on Facebook Live and YouTube
Audio Plan
Starting at $100/mo *
Audio Plan starts at $100/month and is billed based on the rates per call per country. If you exceed the $100/month commitment for calls, you will be charged overage usage based on the rates listed.
All paid plans come with local toll numbers, but Audio Plan allows you to add Call Out, global Toll-free and local dial-in for premium countries
No charge to your participants to call in from any device
Easily select one or multiple countries for Toll-free call-in
Additional Cloud Recording Storage
Starting at $40.00/GB/mo *
Store, stream and download your video recordings from the Zoom Cloud
MP4 or M4A file formats available
Storage options include up to 3TB/month
* You must have at least one licensed host to purchase these Add-on plans.
Skype
Free
Skype is free to use over the Internet for use with Skype to Skype calls.
Skype Phone
However, if you want to use Skype to connect to someone through their landline or cell phone, you can purchase a monthly subscription for $3 (includes 2,000 domestic minutes). If you need more than 2,000, Skype will charge you 15 cents per minute once you have reached your limit for the month.
Monthly subscription plans:
Domestic (the U.S. only): $3 / month
U.S. and Canada: $4 / month
North America: $7 / month
World: $14 / month
Skype Credits
Skype allows you to purchase credits for as low as $5 to call any country worldwide. You can also use the credits if you think you won't use enough minutes signing up for the subscription plan.
$5 up to 165 minutes
$10 up to 330 minutes
$25 up to 830 minutes
Zoom vs Skype: Support
Zoom
Zoom has an extensive online help center that provides support topics on everything from getting started to webinars to zoom rooms. Quickstart guides include a top 20 resources that are easy to view and click.
If you are a visual learner, Zoom also provides 25 video tutorials that are categorized by service so you can get information quickly.
After viewing the resources, you still need help with Zoom or your account, they offer 24/7 (even holidays) customer service via email, phone, and chat. Support ticket submission is only open to paid subscription plans.
Support tickets are given a priority level with consideration of how it is affecting your service with Zoom. The priority levels are as follows:
Priority 1 – Urgent: 1 Hour
Priority 2 – High: 4 Hours
Priority 3 – Normal: 24 Hours
Priority 4 – Low: 24 Hours
Skype
Skype features categorized help topics for getting started, calling, messaging, and more. The topics only provide popular FAQs in a standard written format.
You can post a question in the Skype forums if you are unable to easily find your answer in the FAQs. See below for example forum posts and answer times.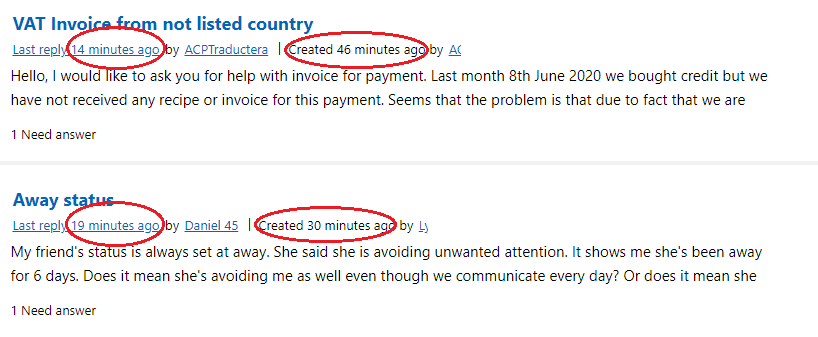 You can also chat with a virtual agent to find a solution to your issue. Finally, contact a support team member by contact form if you are having specific issues with your account.
Zoom vs Skype: Pros and Cons
Zoom
Pros
Screen-share
Live video chat
Meeting analytics
Whiteboard for brainstorming
Third-party integrations (Slack, Zapier)
The free plan includes up to 100 participants (up to 49 visible at once)
24/7 tech support
Webinars
Individual meeting URLs
Breakout sessions (segmented groups)
Virtual hand raising
Custom virtual backgrounds
Cons
Can be difficult to learn
Video and audio quality can be unpredictable
Chat features not always available
Security issues
Skype
Pros
Good for business and leisure
Connect with friends and family through phone calls over the internet
IM
Video chats
Document sharing
Screen sharing
White-board, poll, Q&A
Free version available
Purchased by Microsoft, integrates with Microsoft Teams and Office 365
Blur my background
React emoji
Call recording
End-to-end encryption (Skype to Skype)
Apps for Xbox One and Amazon Echo
Cons
Calls can freeze up, causing the caller to restart the call
Customer service can be slow to respond
UX is not streamlined
The program takes excessive bandwidth
Frequently Asked Questions
Is Skype safer than zoom?

If you're looking for a solid alternative to for calls up to 50 people, Skype is a nice cross-platform option. It's free, has a much better track record than Zoom for security and privacy, and is owned by Microsoft.
Why do people use zoom instead of Skype?

The major reason that Zoom has such an advantage is all you need is an email address to join the call – guests never need to create an account — unlike Skype.
Is Zoom for free?

Zoom offers a full-featured Basic Plan for free with unlimited meetings. Try Zoom for as long as you like – there is no trial period. Your Basic plan has a 40 minutes time limit on meetings with three or more total participants.
Zoom vs Skype: Which One is Best?
Both Zoom and Skype can give you a solid team communication experience. If connecting via the Internet, you should double-check your current equipment for compatibility. You will need a high-quality webcam (either built-in or external) and high-speed Internet (1.2Mbps for Skype and 3Mbps for Zoom). You will also need to invest in a dependable USB microphone for superior audio quality. However, both Skype and Zoom are also available on mobile phones for use on the go. Here check more information on how Zoom vs GoToMeeting compares before making a decision!
Skype is better for small businesses that are already using Microsoft products. Integrated with Microsoft teams and Office 365, the possibilities for collaboration are endless. If you prefer to have meetings with less than 50 people with no time limits, the free version of Skype will be sufficient.
Zoom is geared for teams that require video meetings regularly. With advanced host controls, professional webinars, and even payment integration, you can take business meetings to a profitable eCommerce level. If you consistently have over 50 people in your meeting or need more than 40 minutes, choose a Zoom paid plan. Dedicated 24/7 support is also available for paid users.
Further reading: