Last Updated on January 11, 2023 by DMEditor
There are all sorts of businesses and entrepreneurs who need time tracking capabilities. Maybe you need to ensure you're not spending too much time on tasks that aren't a priority.
Maybe you need to stay on top of your team to make sure they're being as efficient as possible and making enough progress on their projects. Time tracking software is also necessary for properly pricing projects and invoicing clients.
The RescueTime premium app is an intuitive and flexible tool, but it has a few drawbacks that may get in the way of helpful cloud-based time tracking.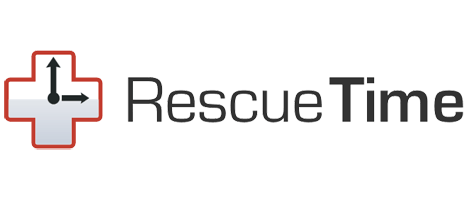 It's better used for a time management app (time management software) than time tracking, and maybe even be most useful when used along with a time tracking tool instead of in place of one. It also doesn't have a mobile app or a way to track a specific project.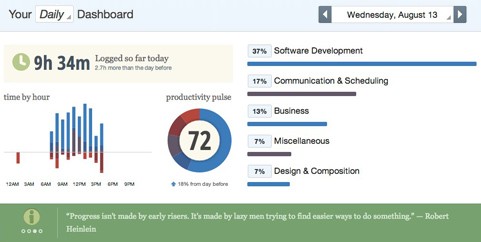 In this article, we're going to give you a list of RescueTime alternatives we suggest you check out. For each of the producivity apps and tracking app tools, we'll talk about their primary uses and features, tell you how much they cost, and provide helpful links so that you can do more research.
Now let's get to the time tracker options we like as alternatives to RescueTime.
#1 Time Doctor: Best Overall RescueTime Alternative
Best For
Businesses that want to share progress with clients, as well as managers who need to keep an incredibly close eye on what employees are doing and where they are.
Overview
Time Doctor is useful when it comes to general time tracking, but it's also great if you want to maintain a more transparent client relationship. You can give clients free access so that they can see what sort of progress you're making on their project. This also saves you the trouble of having to update them regularly.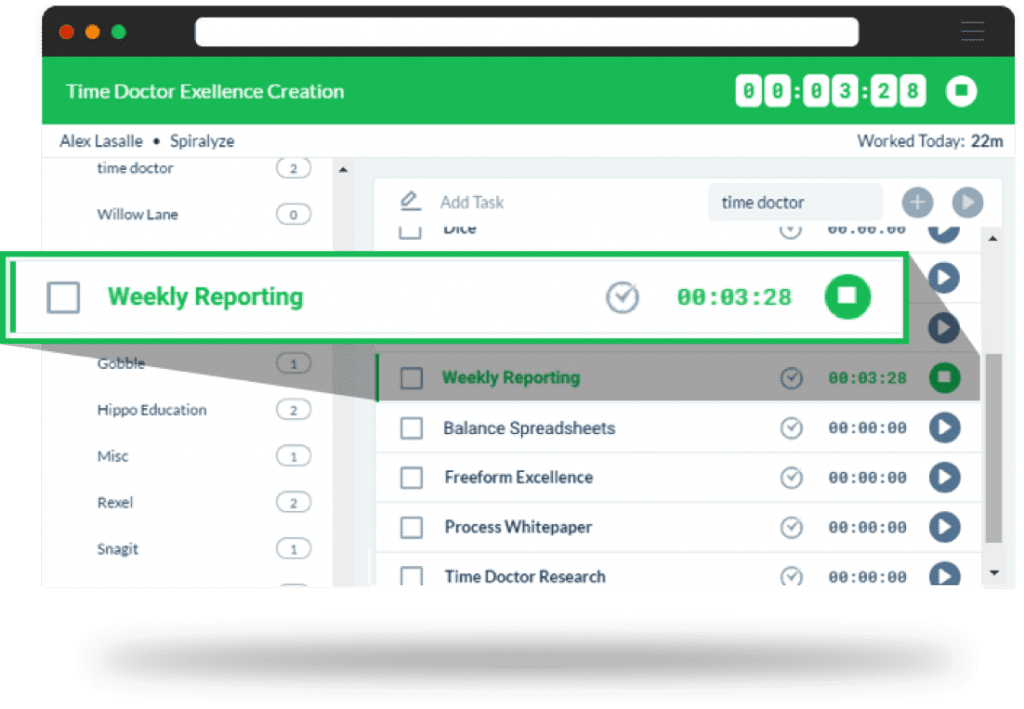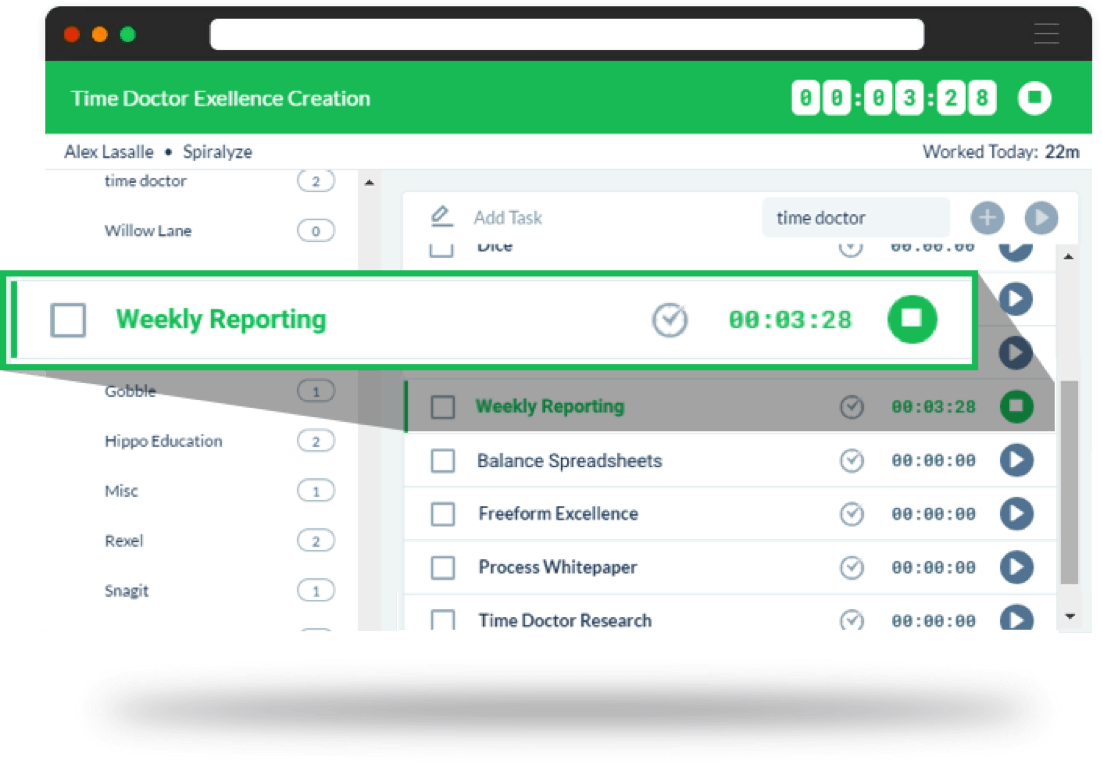 Additional features include:
App and web usage
Chat monitoring
GPS tracking
Payroll
Reporting and time logs
Screenshots
GPS tracking is helpful if you want to know where your employees are during work hours, especially if they travel for work. You can also track remote employees, but keep in mind that many remote workers have alternative offices (i.e. cafes, hotels, parks, etc.).
Pricing is straightforward at $9.99 per user per month. You can also try the service out free for 14 days without using your credit card. Find out more here.
Best For
Managers who need time tracking as part of a larger package that also includes employee monitoring, timesheet and team scheduling (comprehensive productivity management).
Overview
Hubstaff is a strong time tracking tool, but it does much more than that. When it comes just to time tracking and related tasks, features include:
Attendance
Internet monitoring
Keystroke monitoring
Payroll
Screenshots
Time logs
Timesheet functionality
Scheduling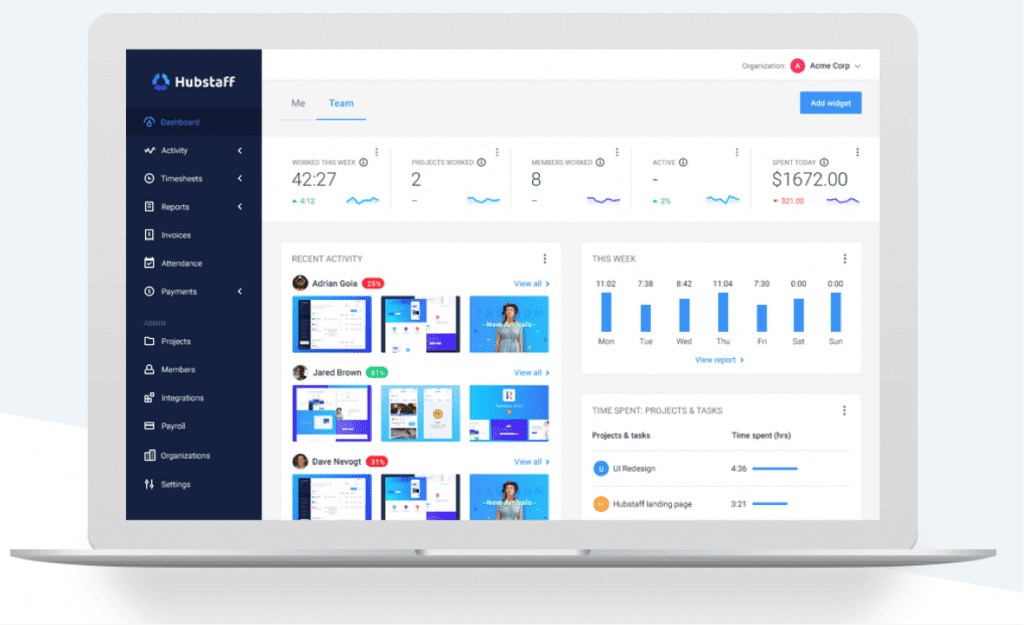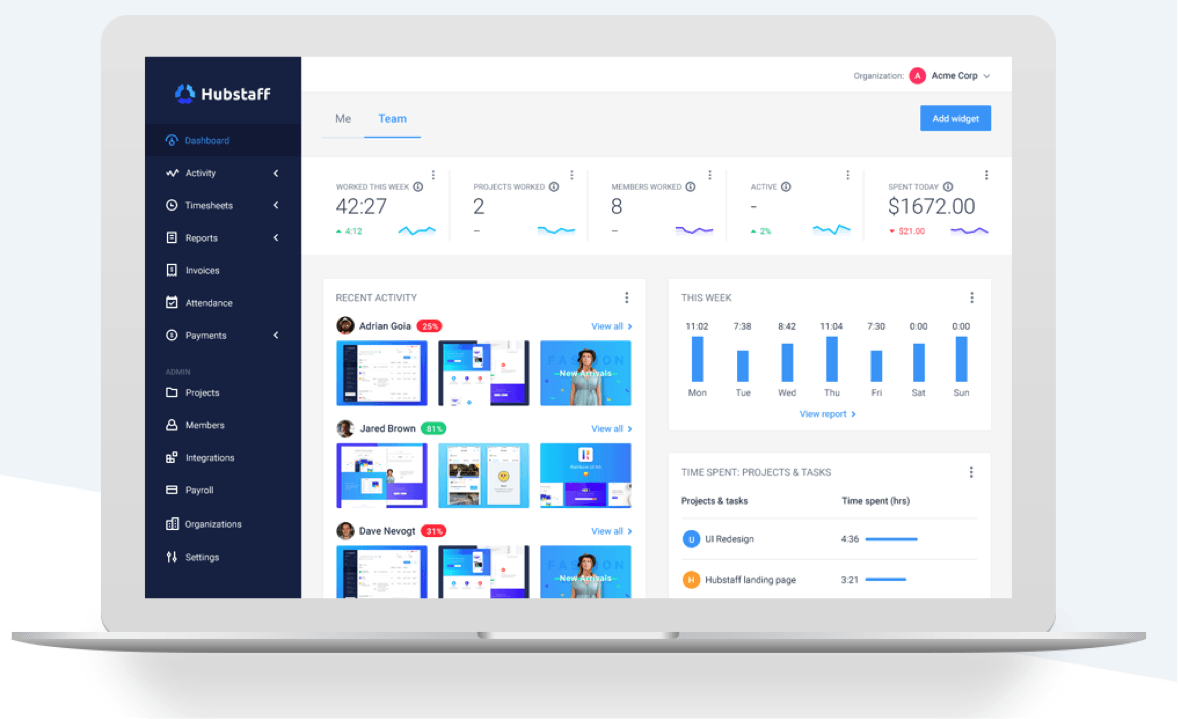 These features help you see how your employees are spending their time, although it's important to know that analytics reporting is limited. There are all sorts of client, project and task management integrations, too, including tools for accounting, CRM, help desk and scheduling, among others.
Note that if you want to use a stopwatch tool, you'll need to install an additional app on your desktop.
Pricing
The Solo Lite plan is free, but features are limited to time tracking, some screenshots and activity level reporting. The Basic plan starts at $5 per month for one user and the Premium plan starts at $10 per month for one user, and both plans' pricing increases as you add users. Find out more here.
Best For
Individuals or teams from small to medium-sized that need to track time in order to invoice clients.
Overview
Paymo sits out of the way on your menu bar, tracking your time and detecting when you've been idle. Start the timer to create a new session.
You can also customize hourly rates so that Paymo will generate invoices for you. Invoices can be further customized with things like fixed costs, timed costs, mileage and quantity.
If you work with clients on a global scale, you can set different currencies. The Invoices Report View lets you see which invoices are still pending. You can also view clients by address, hourly rate or name.
Additionally, Paymo has project management features. Create projects and then divvy them up by task, assigning specific tasks to your team members. Your employees can then talk with one another about projects and keep up with the progress that the entire team is making. The Kanbar Board lets each user see progress as well as project idle time.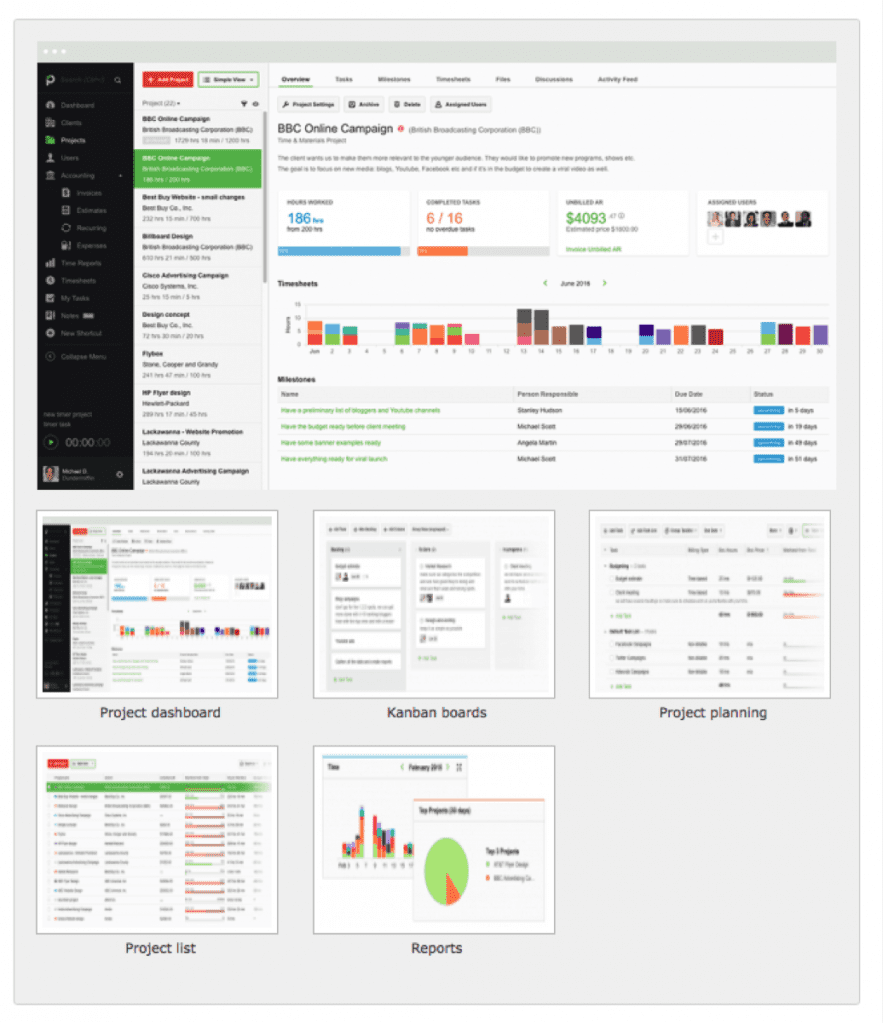 Pricing
The free version is best for freelancers, and after that plans start at $11.95 per user per month. Find out more here.
Best For
ActivTrak is for the employer who wants to keep a close eye on what employee productivity (robust time tracker and productivity app).
Overview and Tracking Software Key Features
ActivTrak lets you find out what your team is working on and how long they're spending on specific tasks. With the real time dashboard, you can see the apps and websites that your employees are on right this second.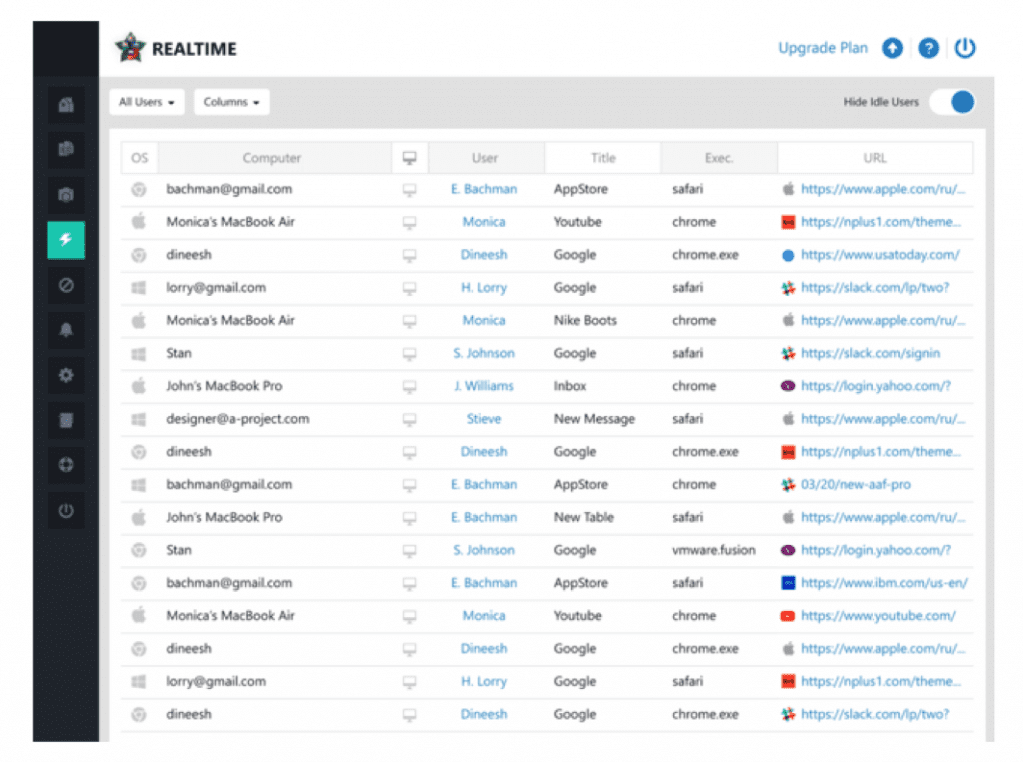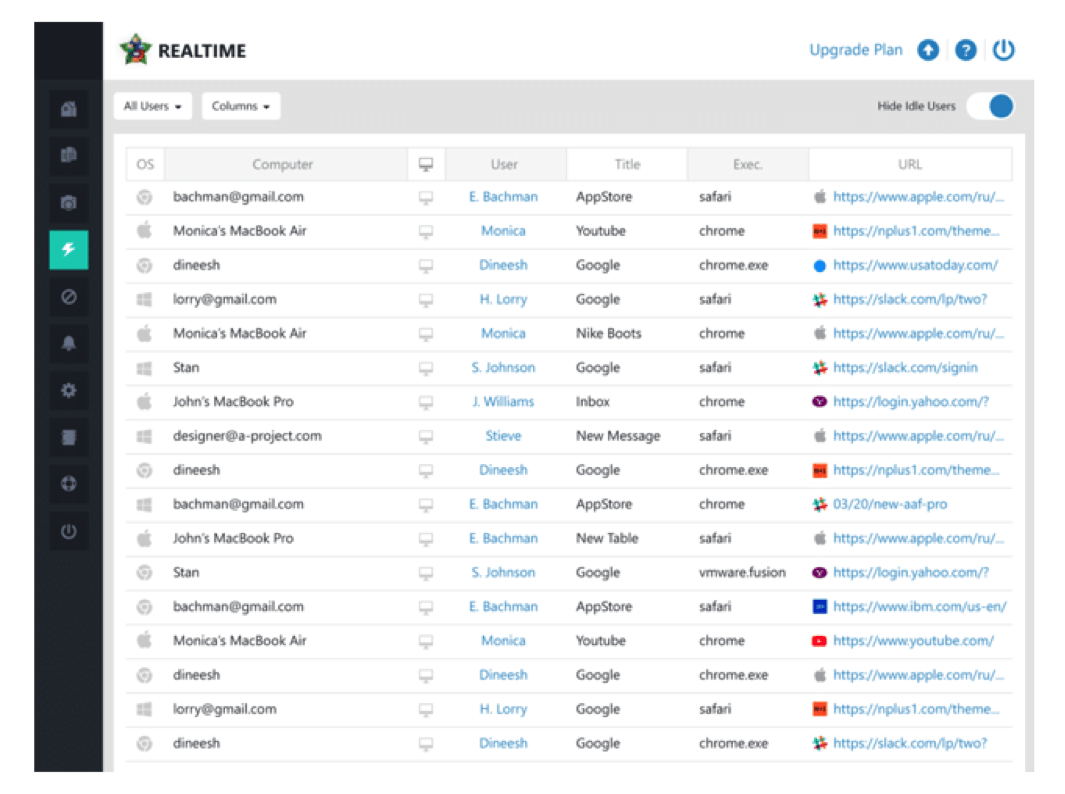 The Realtime screenshot feature lets you capture a team member's screen and then zoom in to see their monitor more clearly.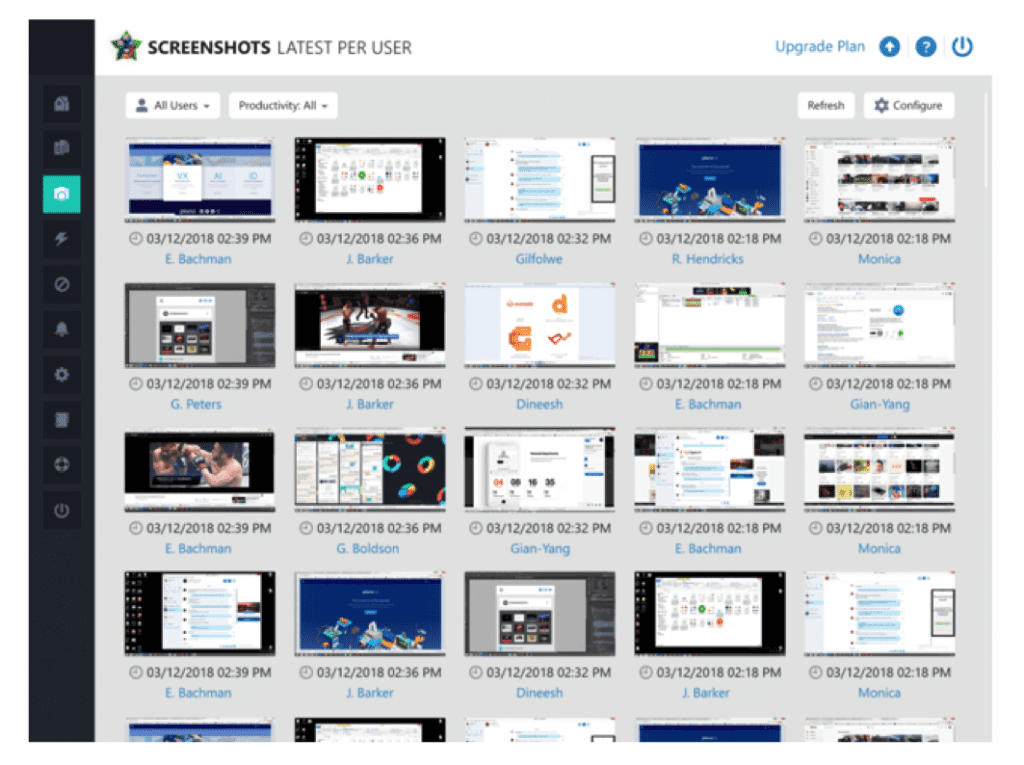 Upon login, you'll see the dashboard with an overview of stats and visualizations to get an at-a-glance idea of how your team is performing. The productivity app's time tracking will show you both productive and unproductive time in apps and websites, and you can then filter results for groups or individual users.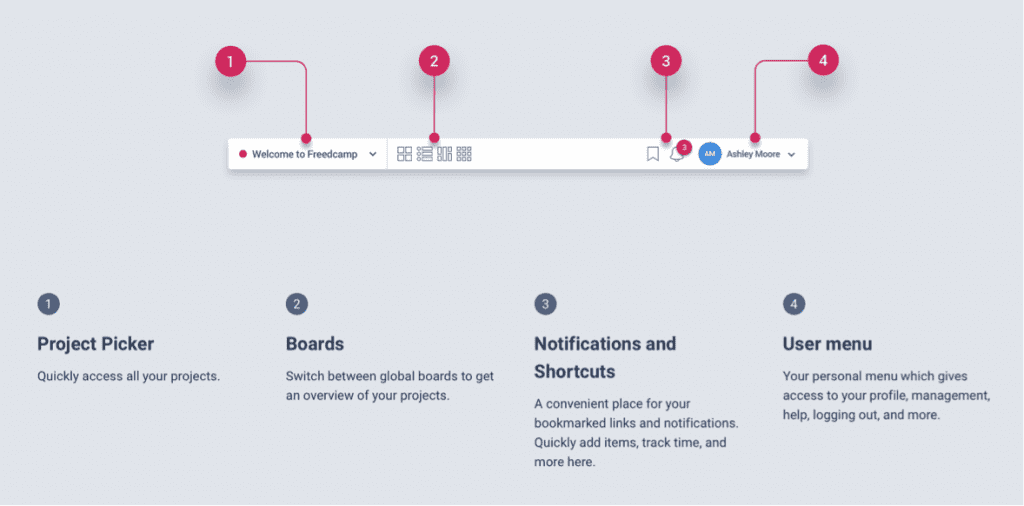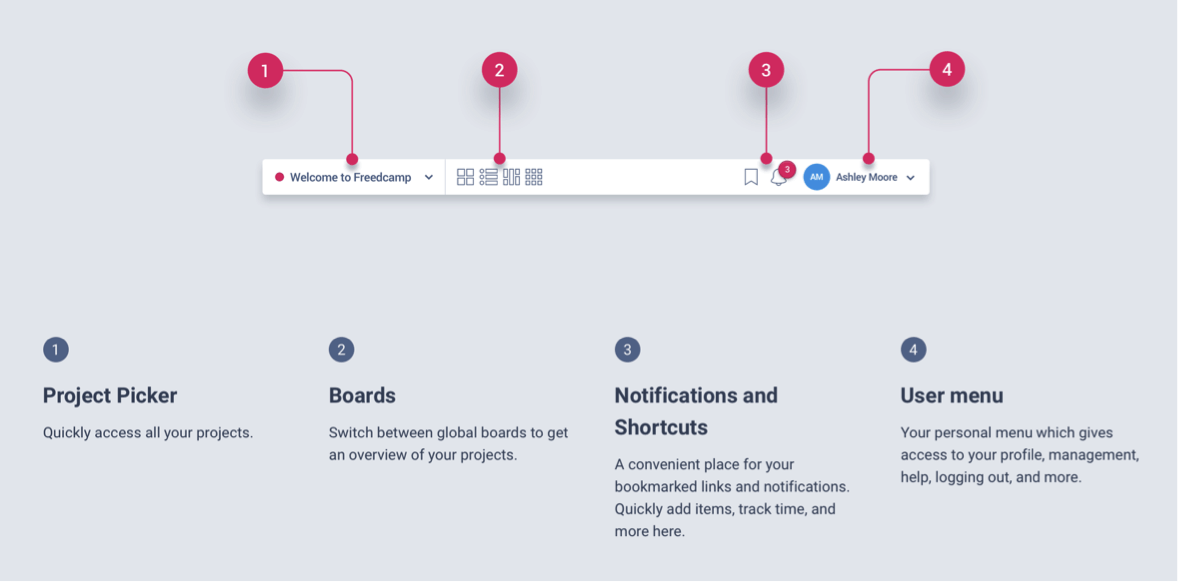 Explore more features here.
Pricing
In order to view pricing plans on the ActivTrak website, you have to create a free account, which is easy to do with your Google account, and no credit card is required. Once you do that, you can visit click the up arrow on the top right to learn about their pricing options.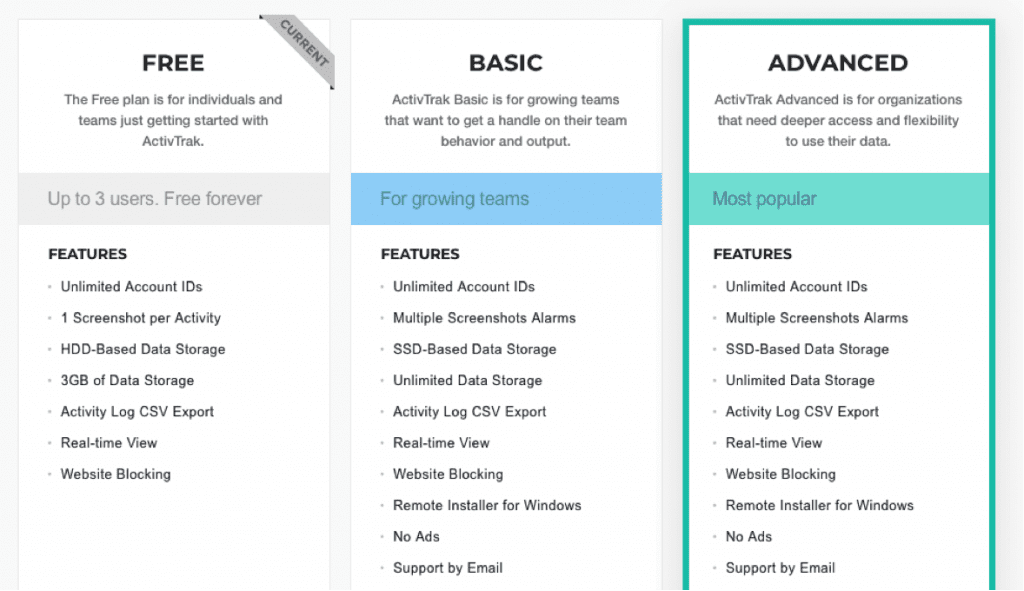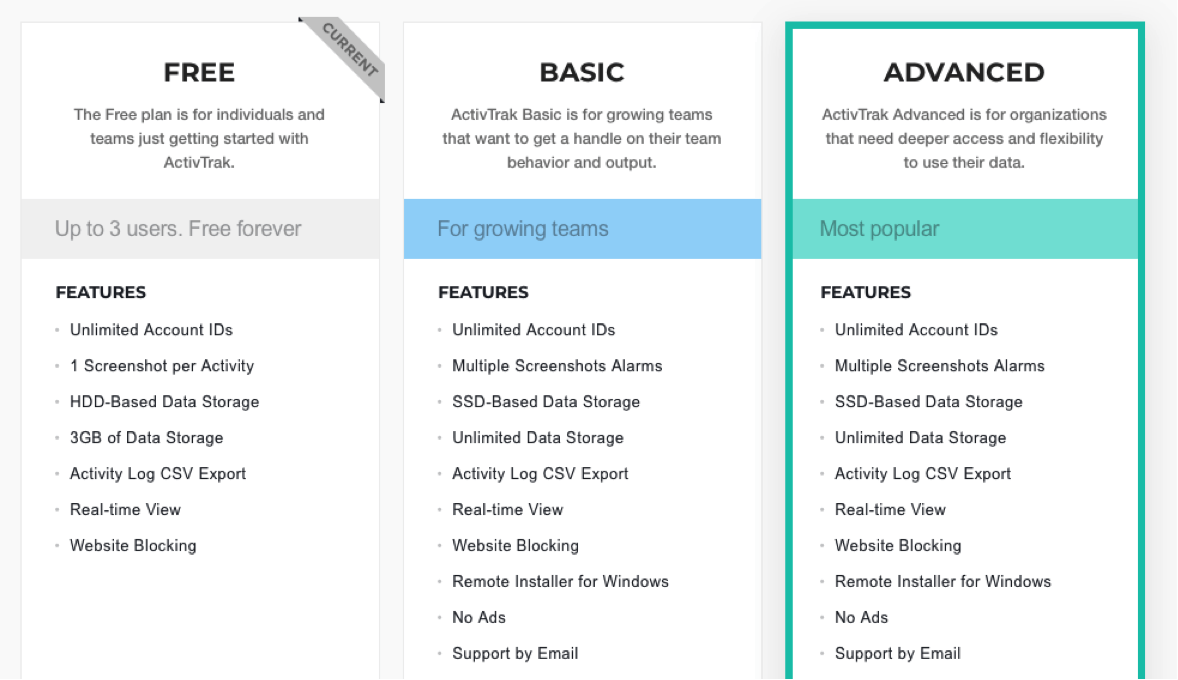 Best For
Any entrepreneur, freelancer or small team who has to track multiple projects at the same time and then invoice clients accurately.
Overview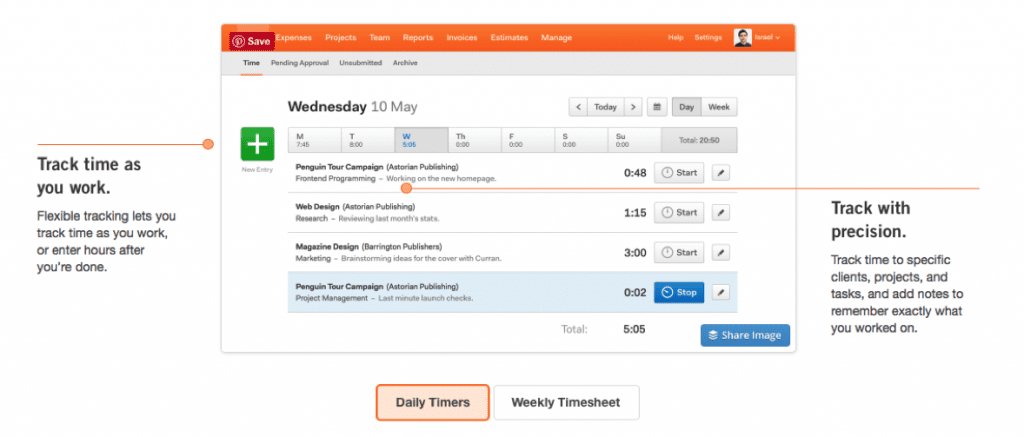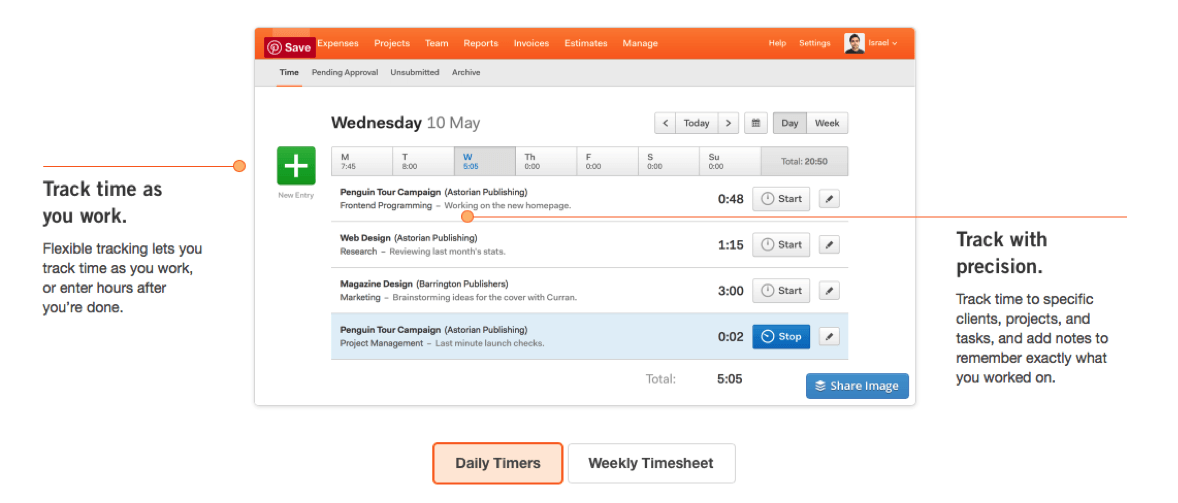 What's great about Harvest, and what sets it apart from many other time trackers, is that you can track multiple projects simultaneously, even if they have different tasks associated with them and if they charge different rates.
This makes it excellent for teams, but it's also useful for freelancers who may have to do research or planning for several different clients or projects at the same time, which is when time tracking and invoicing becomes a headache.
When you're done tracking, Harvest will generate reports and create invoices that include hours spent on the project as well as expense tracking.
You can also integrate Harvest with other tools like Asana, Basecamp or Quickbooks, and Harvest has team forecasting and scheduling features, too.
Pricing
Harvest is free for one person and two projects, and paid accounts start at $12 per month. Find out more here.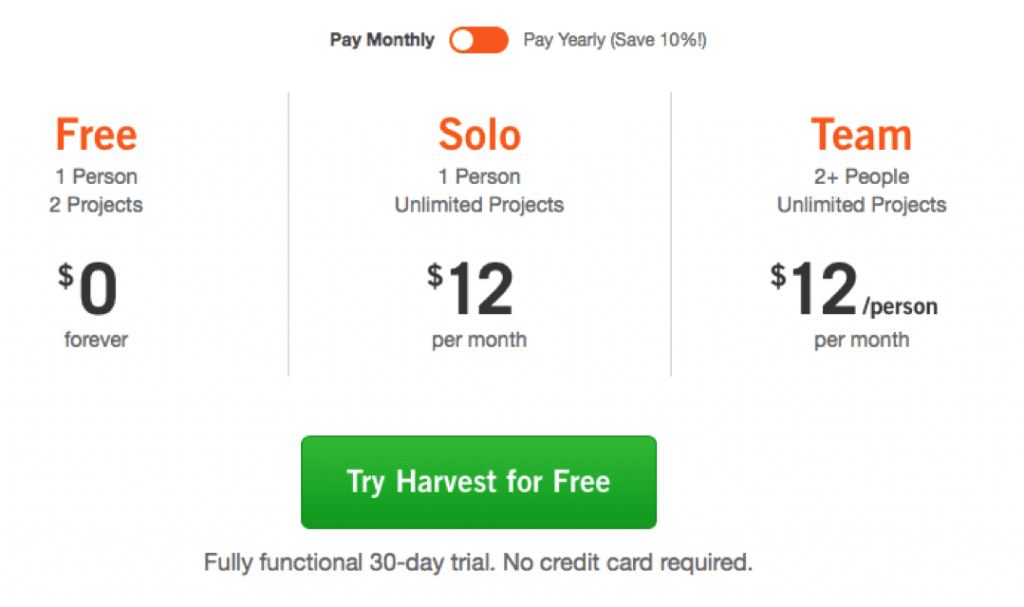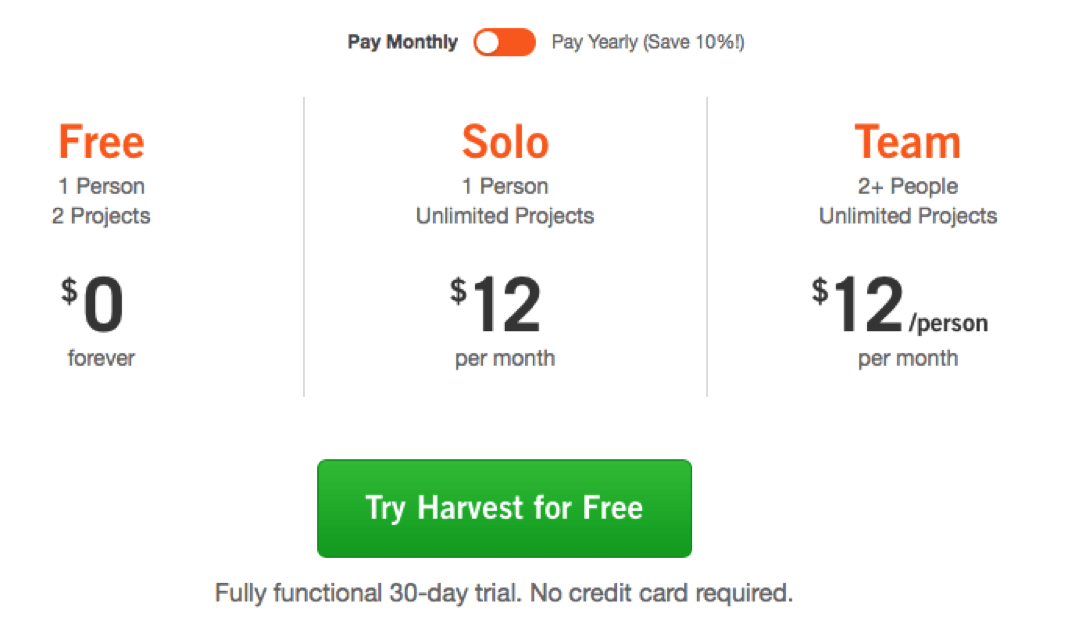 Best For
Klok is best for freelancers and small businesses, and those who like a calendar-style display to see how their day is filled with work projects and tasks.
Overview
Klok is excellent for any worker who seems to switch between clients and tasks several times during the day. You'll view a visual display of the time spent on tasks, and as you begin to track a different project (simply by working on another task), Klok will automatically start a different timer. You can also manually adjust time if you need to. Export time sheets, generate reports and create invoices, too.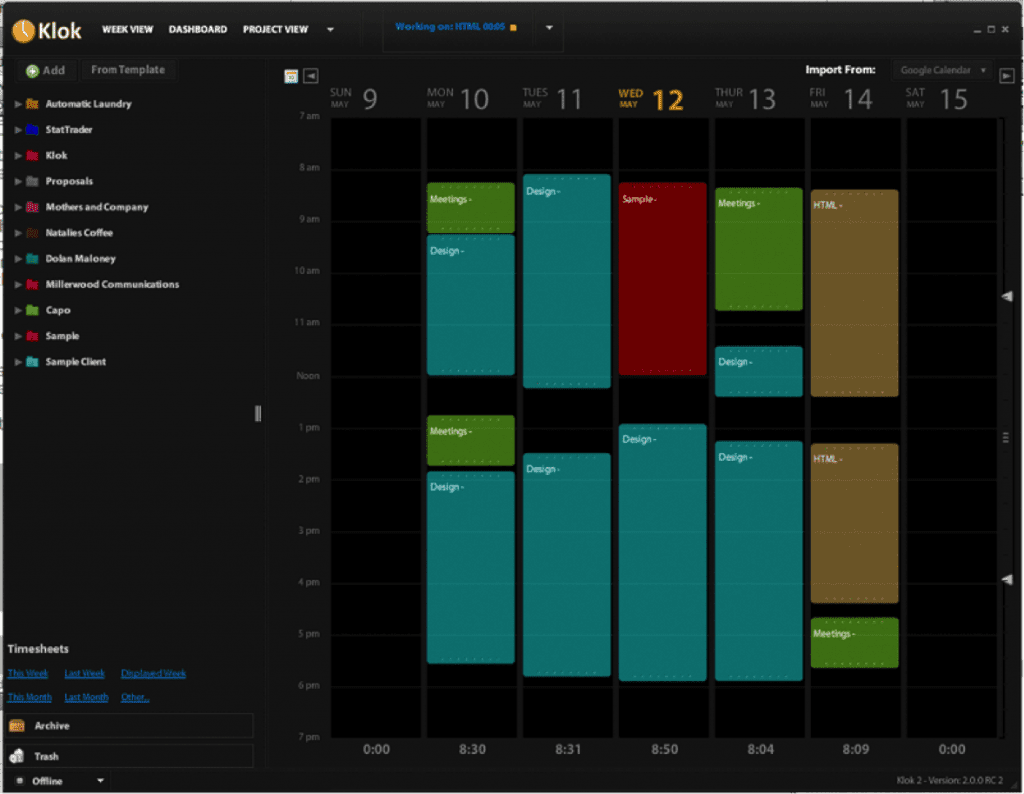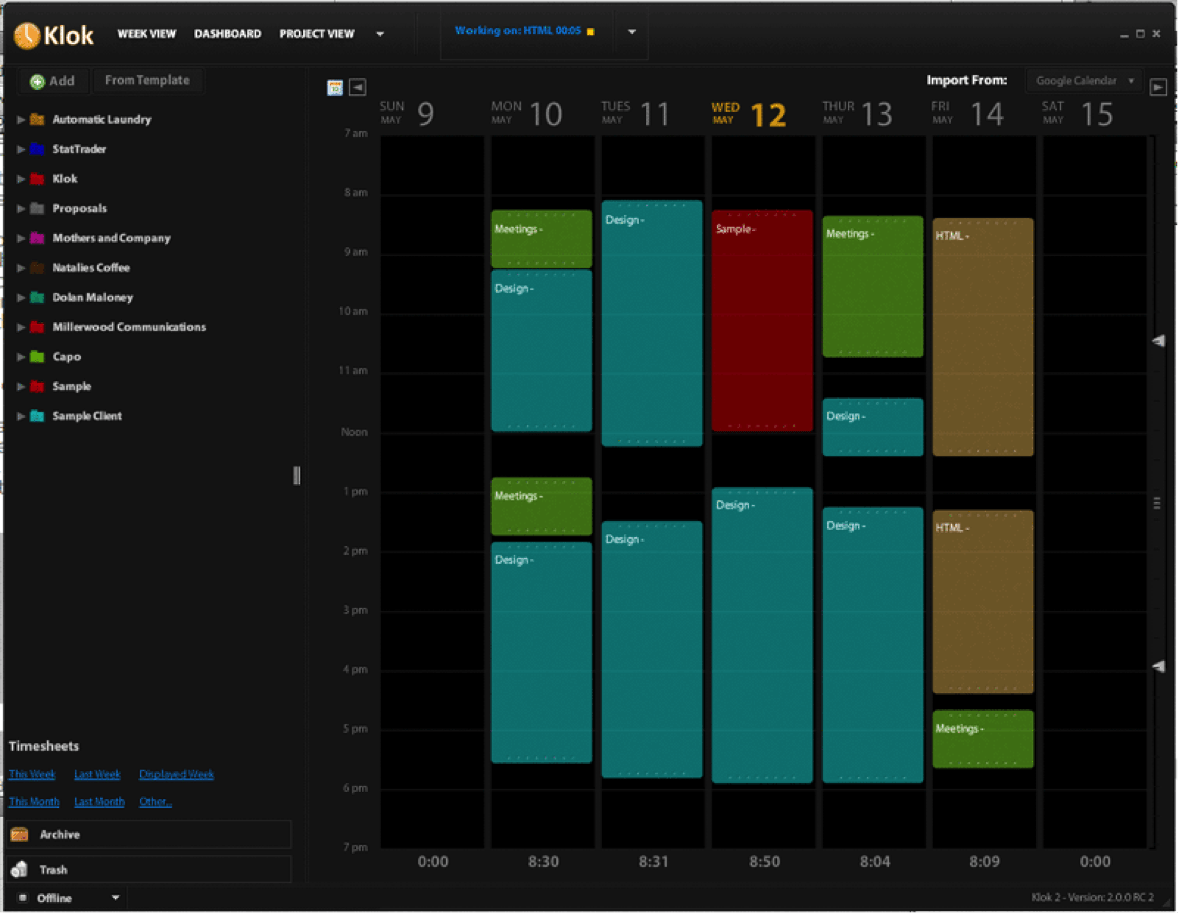 Klok can be connected to other business and time tracking tools like FreshBooks. While the Klok website, where you'll download the desktop app, looks outdated, the tool itself is powerful.
Pricing
Klok Pro has a one-time cost of $19.99. Learn more here.
Best For
Chrometa is for the person who wants a timekeeper to quietly run in the background as a browser extension, capturing everything that happens on the computer without having to even think about it.
Overview
Whenever you do anything on your computer – check your email, draft a new document, conduct website research, join a meeting – Chrometa will capture timekeeping information for you (automatic time tracking). This is a great tool for creative professionals who spend a lot of time online doing an assortment of tasks, and who don't always remember to set their timer when they begin working on a client's task.
It's also useful if there's some overlap in client work, like if you're researching one topic for two clients and want to make sure you're timing and charging them both.
You can set Chrometa to either round up or to record exact minutes and seconds instead of rounding, but there isn't an option to round down.
There's also a Chrometa app for Android that will track time spent on phone calls and text messages.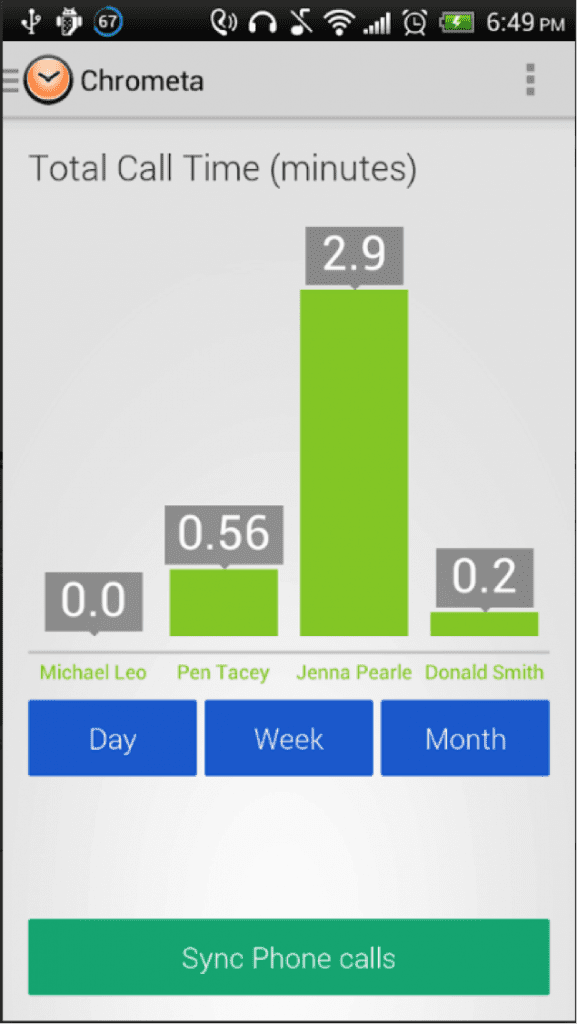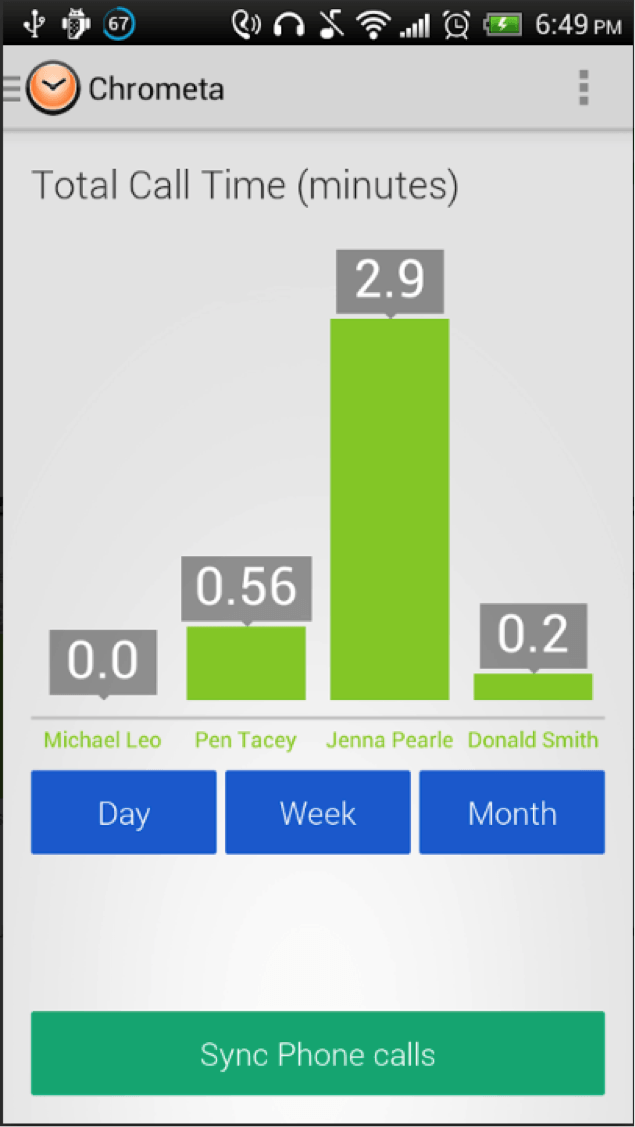 Find out about their integrations with accounting and law practice management systems here.
Pricing
There are three plans to choose from, each with a 30-day free trial, and starting at $12 per month after that. Find out more here.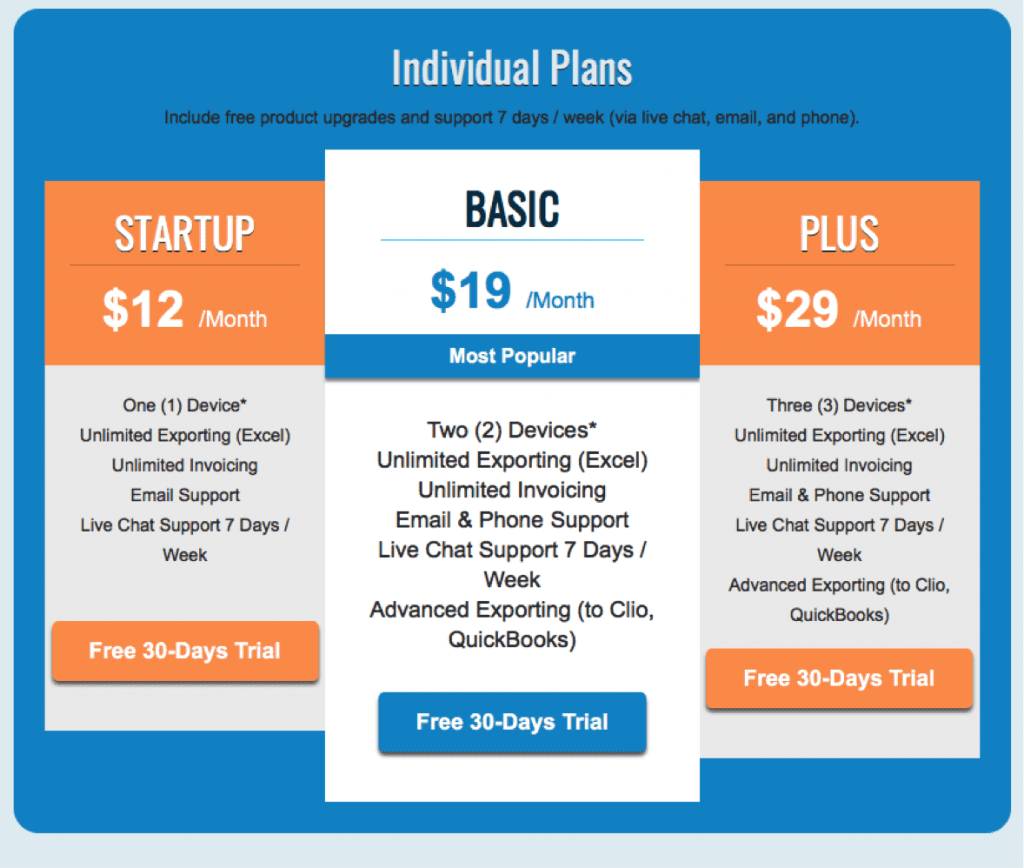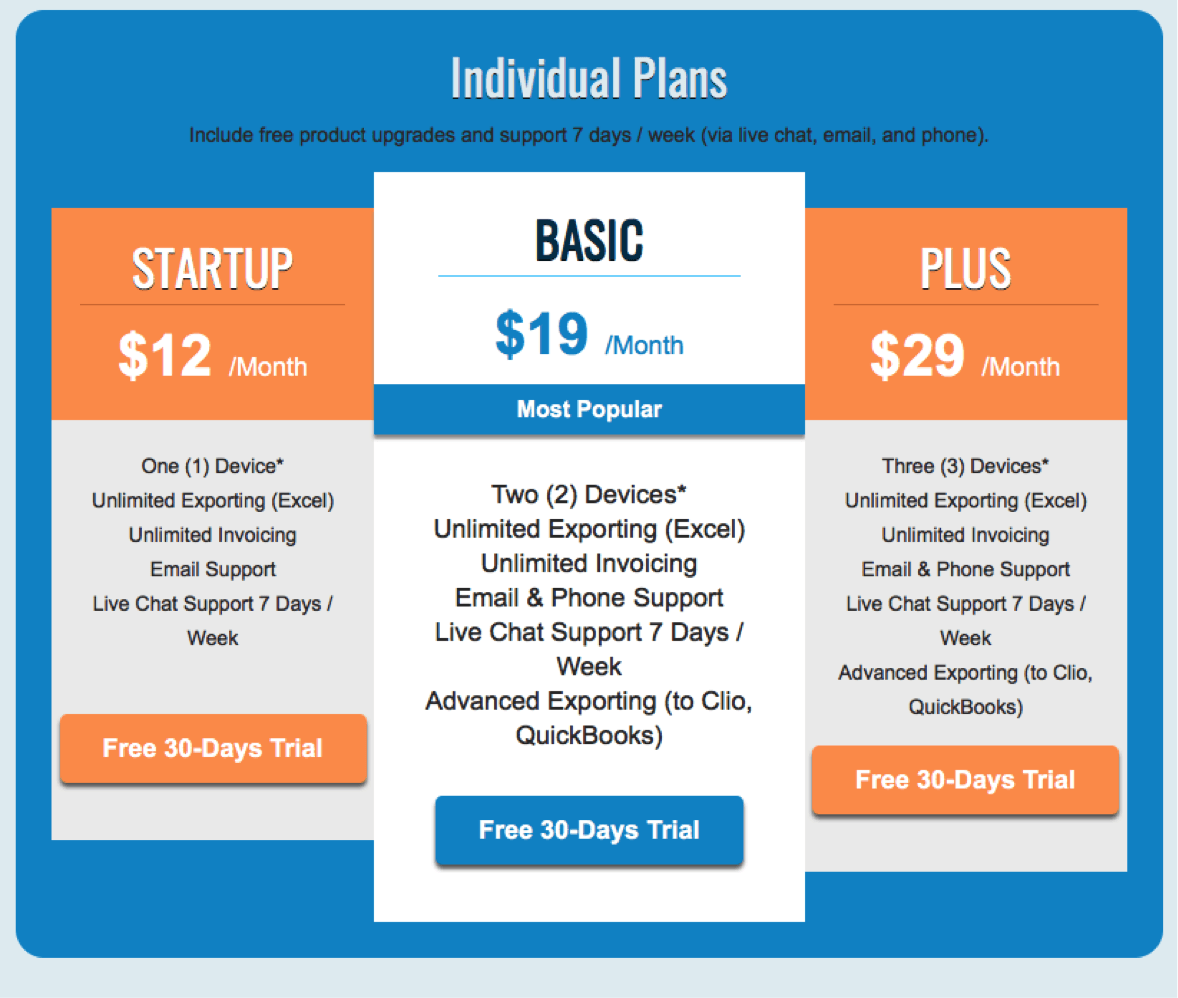 Best For
Tick is best for staying on track when you know how much time you have allotted for a client, project or task.
Overview
It seems that time trackers go one of two ways: you can either time up to find out how long you're spending on a project or task, or time down so that you stop after a certain interval.
However, even some of the most advanced time trackers don't have the ability to set a certain timeframe for a specific project and then tick away until that time is used up.
Tick solves this problem by letting you create time budgets for projects and tasks. As you work, you'll see how much time you've spent and how much time you have left.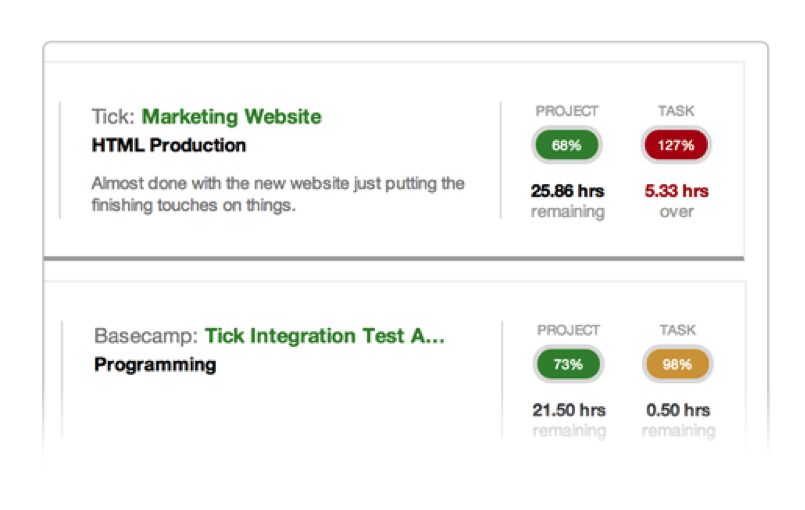 Additionally, you can track your team members to see data about how much time they've spent working, and you can also see how much time you've billed a client for. Reports can be quickly turned into invoices, and Tick also integrates with third-party tools like Basecamp and QuickBooks. By integrating with Basecamp, you can export to-do items to start time-tracking them as tasks.
Pricing
If you only need to track one project, you can sign up for a free account. Otherwise, accounts start at $19 per month for 10 projects and go up to $149 per month for unlimited projects. Each account lets you add an unlimited number of team members. Find out more here.


Best for
Anyone who thrives with the Pomodoro Timer Technique or a similar work-break time management technique to set goals and "get shit done".
Overview
Be Focused in an incredibly easy tool to use tool, and it's excellent for keeping you on track so that you don't wasting time on work that can be accomplished in a shorter timeframe (using the aforementioned Pomodoro Technique). The web app sits in your menu bar and counts down your work or break time, which you can set to specific intervals.
There are options for short and long break times, and you can set how often you want to take a long break and how many work-break cycles you want to do in one day.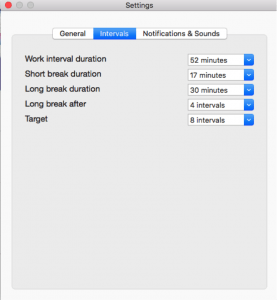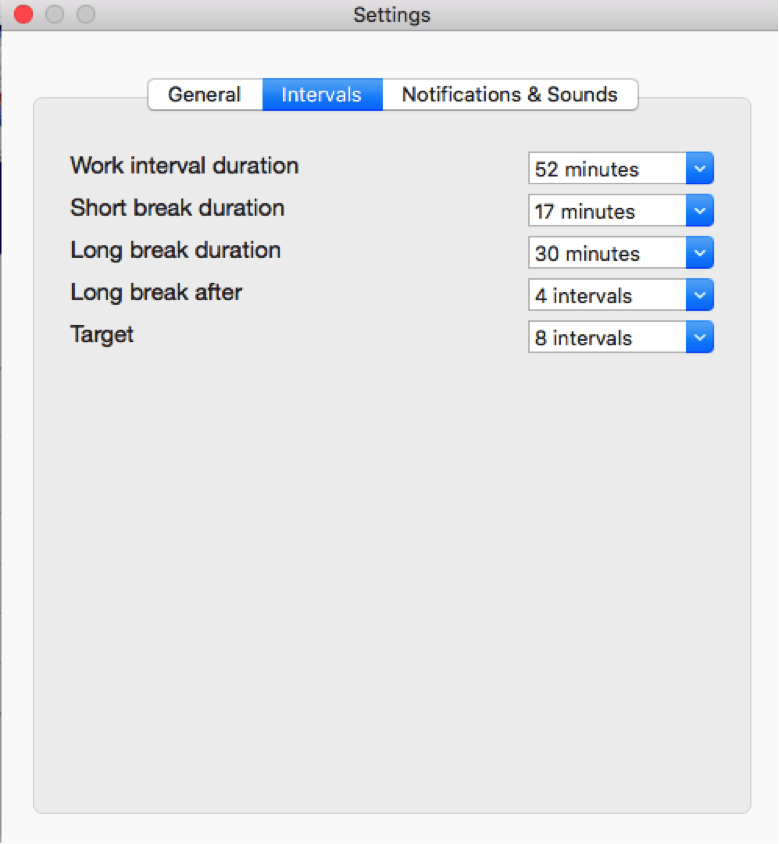 This tool is best used as a countdown timer, but you can also assign task names to your intervals and track your progress.
Pricing
Be Focused is free to download and use, and you may never find a reason to upgrade to a paid account. The Pro account is just a one-time charge of $4.99, though, and has more options for syncing across your devices.


Best For
Anyone who wants incredibly simple time-tracking software that can be accessed and synced between their desktop application and their smartphone.
Overview
Toggl tie tracking lets you add clients and projects to time track, and then you can further filter entries by tag. With upgraded plans, you can also create billable entries to make invoicing easier.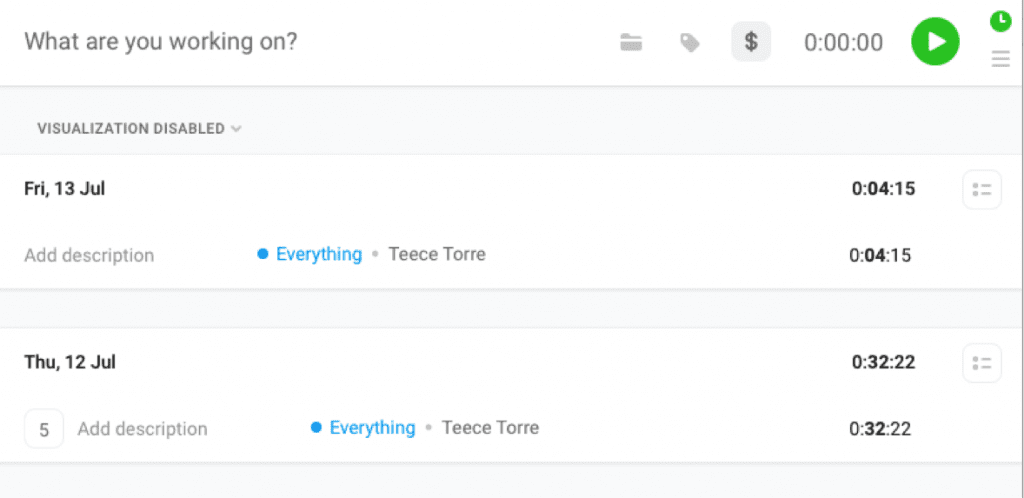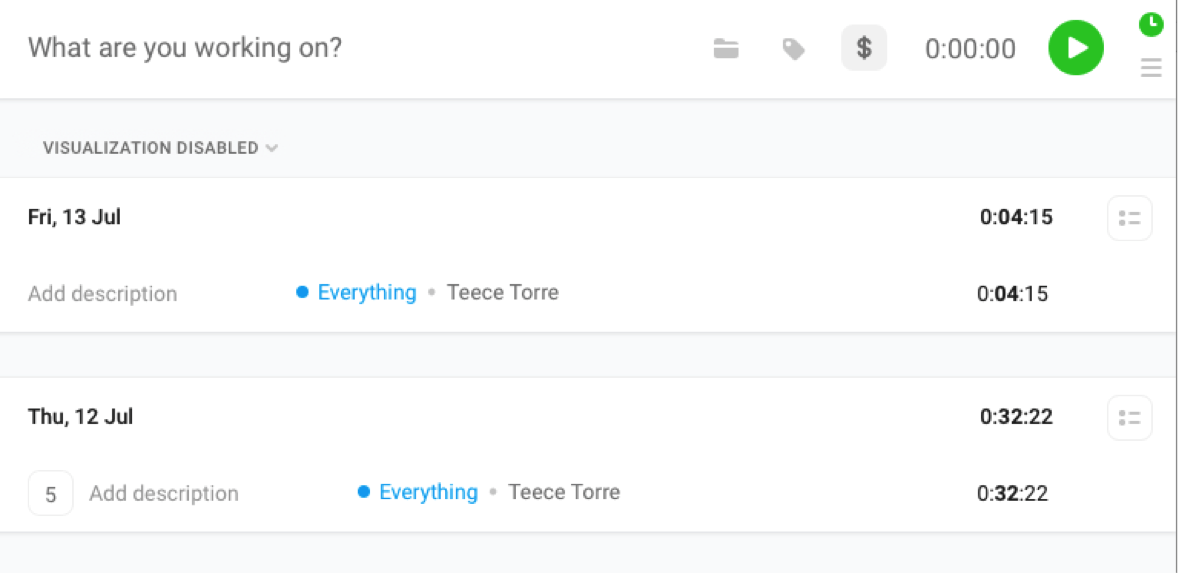 The most convenient part of Toggl is that you can start tracking time on your desktop or mobile device and it will sync in real-time with wherever you use Toggl. Start it on your desktop and then stop timing from your phone, or vice versa.
When you need to see how much time you've spent on a project, reports can be filtered by team, client, project, tag and timeframe.
You can also easily delete time entries if you're finished with a project or want to start fresh with time tracking every week or month. Additionally, if you forget to track or leave the timer running for too long, you can manually adjust entries.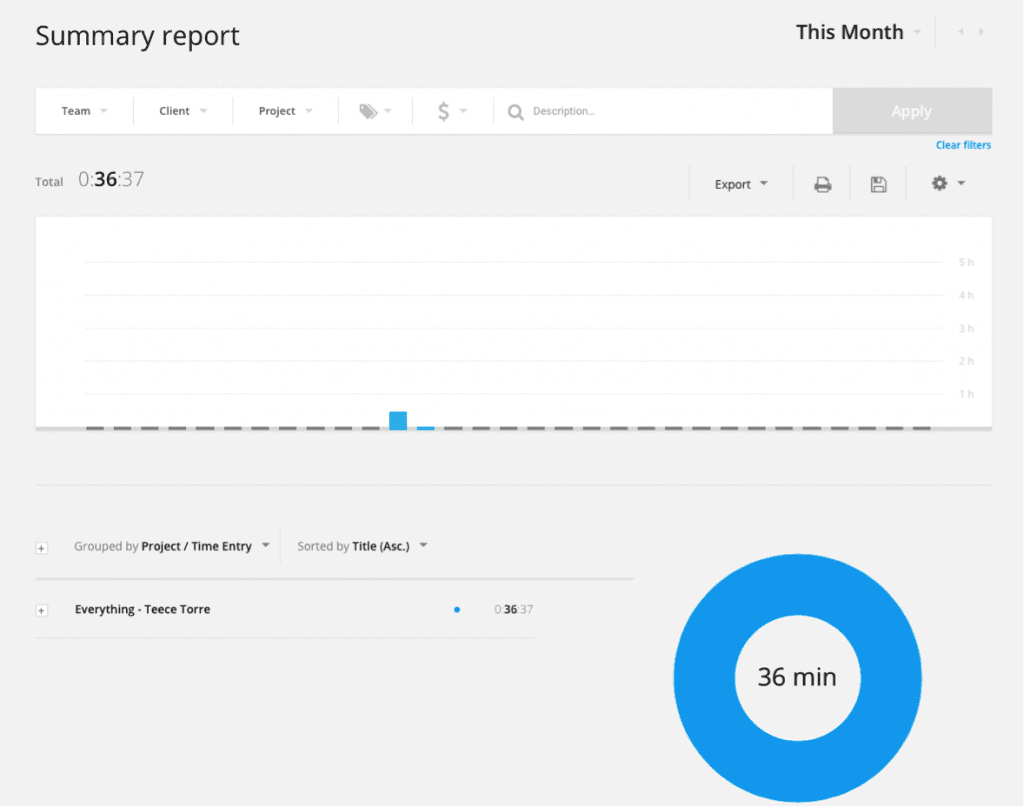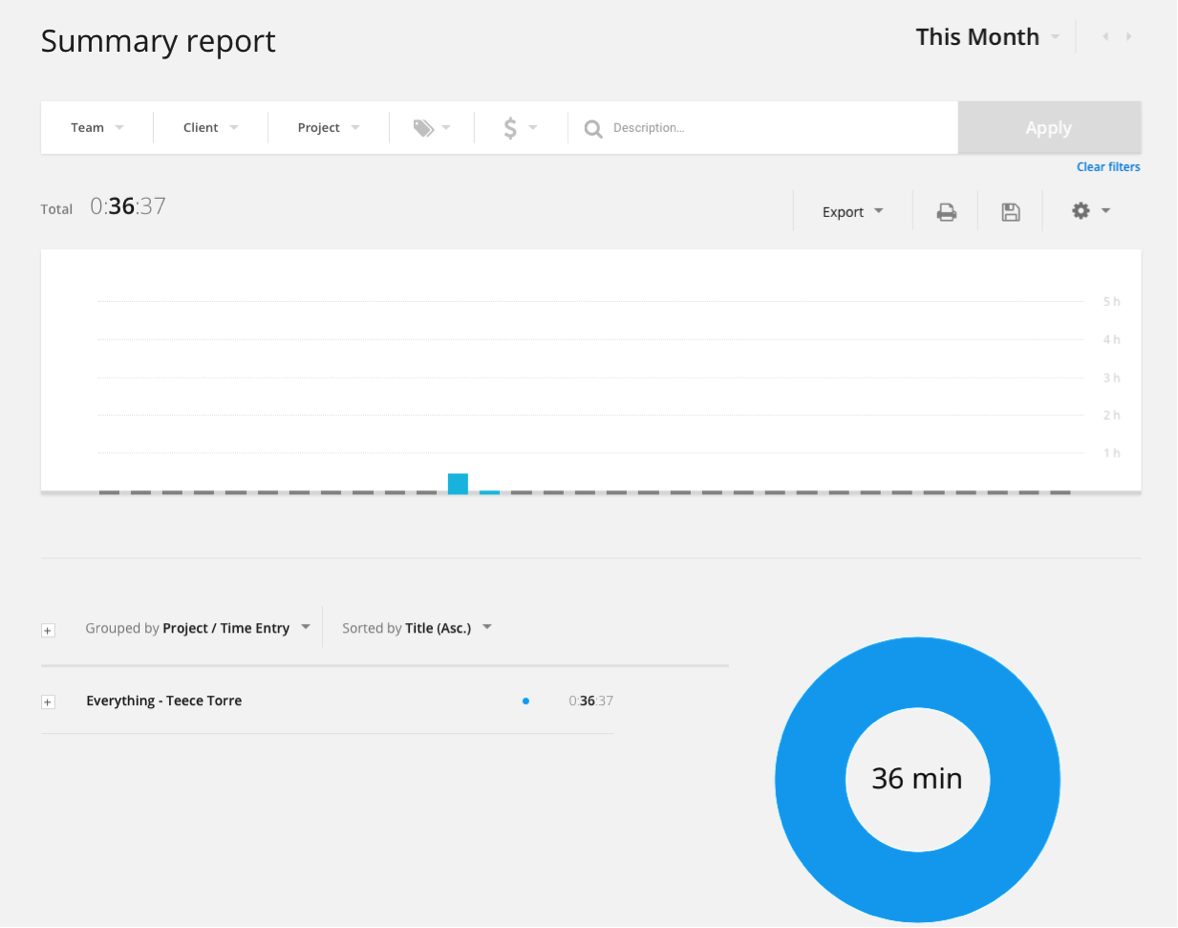 Toggl Pricing
The free account tracking solution is powerful, but it's best for freelancers or individuals. Paid plans start at $10 per user per month. Find out more here and compare the details of the plans here.
Management Software Honorable Mentions
These tools didn't make our top 10 list, but they're still worth a mention. While they aren't all straightforward time tracking apps, they do have many of the features you may be interested in that are time tracking-adjacent.
Main Tracking Software Features to Consider
Choosing the right time tracker starts with knowing the features you can't live without. Consider these features and decide if you absolutely need them or if you'd rather not pay for them because they won't be of any use to you.
1. Activity Monitoring
If you need your time tracking tool to keep a close eye on your team, find out what sort of activity monitoring features it has. You may want to find out what URLs your employees are on or which apps they're using during work hours.
Some tools will even let you take a screenshot of your employee's screen that you can view in real time. Even more advanced features include mouse and keyboard stroke tracking.
2. Background Activity Tracking
You may want a tool that simply tells you how much time you're spending on what, either to charge clients later on or just to know where your time is going. Some time tracking tools do only this, while others have it as just one of many features.
3. Billing
Do you need billing (national or global) as one of the features of your time tracking tool? If so, does that billing have to represent different types of currencies? You also may charge different clients different rates, or need to set different rates for your projects (for example, research may cost less than writing services).
Your time tracking tool should have the full scope of billing features available; switching between different tools for billing purposes leaves more space for mistakes. Billing features will also make it easier to forecast costs when creating a proposal for a client.
4. Mobile Support
If you're on-the-go a lot, you'll need to take your time tracking with you. When you take a phone call from a client as you're driving or you post a social media update from your phone (e.g. Facebook), it's important to have a tool at your fingertips that will start tracking your time (even better if the tool can do this automatically so you don't have to remember to hit "start").
Make sure that the mobile app will sync in real time with your desktop app or the website.
5. Payment Processing
If you'll be using your time tracking tool to figure out the working hours of your employees, you may need payment processing. It's also important that the tool you use can account for different pay rates, since some of your team members will earn less or more than others.
Additionally, reminders are incredibly helpful so that your employees get paid on time.
6. One More Thing: Don't Forget About Integrations
Before you write off a tool for not having a feature you need, double check the management software integrations you can pair it with. For example, the tool itself may not have invoicing or payroll capabilities, but if it can pair seamlessly with your favorite accounting tool, it could still give you exactly what you need as part of a larger project management suite.
The Final Mark: Best RescueTime Competitors and Alternative Options
Finding the best time tracking app or tool is about knowing your needs, both now and in the future.
Having an idea of how your business or team may grow down the line will help you find a time tracker that will scale with you. In other words, want are your core functions on your business to-do list?
You also may find that it's best to combine two or more tools to suit your needs as you work on your own and then shift to working with your team later in the day or week.
Further Reading on Time Tracking & Project Management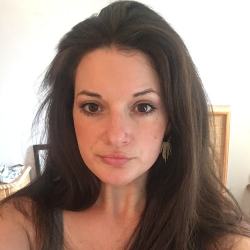 Latest posts by Lindsay Pietroluongo
(see all)