Last Updated on April 24, 2023 by Ewen Finser
In this Paycom vs Paychex comparison review we'll be looking at two payroll and HR platforms for small to medium-sized businesses, to find out which one will help you keep on top of all your HR tasks and increase your payroll efficiency.
Outsourcing your payroll gives you more time to spend on the thing you do best – your core business – while leaving the technical areas of payroll and HR to the experts. In fact, outsourcing your payroll could save you as much as 18% on the costs of your employee administration!
We want our Payroll Service to be easy to use, offer great payroll functions, take care of some other HR functions, offer benefits to our employees, be secure and offer good integration with other accounting tools. Let's see how Paycom and Paychex measure up.
The bottom line is this: We think that Paychex is the better payroll service, as they offer greater customer service and integration with other platforms. Read on to find out more about both systems.
We'll be looking at the main differences between Paycom and Paychex. We'll examine key features of each, their customer service options and their pros and cons. We'll also have a look at some of the alternatives, and finally finish up by explaining why we think Paychex is the better option.
Main Differences between Paycom vs Paychex
The main differences between Paycom vs Paychex are:
Paycom support is available only during office hours, whereas Paychex offers 24/7 online support.
Paycom is more suitable for medium to larger businesses, whereas Paychex suits all business sizes.
Paycom payroll services are slightly cheaper than average, whereas Paychex is about average for payroll services.
Paycom doesn't offer PEO services, whereas Paychex does offer them.
Paycom prides itself on being one system that does not need integration with others, whereas Paychex can be integrated with other accounting systems.
Now, let's look at these two products in detail.
What is Paycom?

Paycom is a system designed to manage and automate your payroll systems and processes. Based in the cloud, the platform stores all your data about employees in one place. A specialist advisor is on hand for each business.
Ideally suited for business owners who are looking for robust human resource support or medium-large businesses wanting to streamline multiple human resource functions, the payroll and HR platform was founded in 1998 and has proven to be a decent system with many satisfied customers.
What is Paychex?
Paychex is also a provider of HR and payroll management solutions and one of the oldest payroll providers on the market, founded in 1971. Paychex now has over 14,000 employees so is one of the largest providers too, and constantly looking at how they can increase and improve the HR services they offer. Paychex customers with over 50 employees use a platform called Paychex Flex
Features of Paycom
An outline of the key features of Paycom:
Payroll processing
Quarterly tax services
Employee self-service mobile-app portal
New hire reporting
Time and attendance clocks
In addition, for an extra cost, you can include
Applicant tracking, background checks, and pre-screening and onboarding
Worker Compensation insurance
Time and labor management
Talent and HR Management
Interface and Dashboard

Unfortunately, Paycom's interface is a little outdated and not particularly intuitive. On the positive side, being entirely cloud-based, you do not need to download or update any software and the platform is compatible with any device with an internet connection and comes with a mobile app for Apple and Android so you can manage your payroll on the go.
Additionally, employees can access their own information online and users find this a very helpful feature.
There is onboarding support for the complex management interface, but it is not as sleek as counterparts elsewhere. Paycom is regularly updating to try to improve this, but it has still got a long way to go.
When you first login you will navigate through a setup checklist to get your payroll systems set up. It helpfully lets you know after each section whether you have completed each action or if there is still more to do. The dashboard shows clear alerts if there are important tasks requiring to be completed.
HR Expertise and Employee Management
Paycom operates an integrated HR solution platform for medium sized businesses which incorporates recruitment, training, and employee assessment.
There is a range of services available in this area, from applicant tracking, learning modules, time management or vacation tracking for example.
Payroll services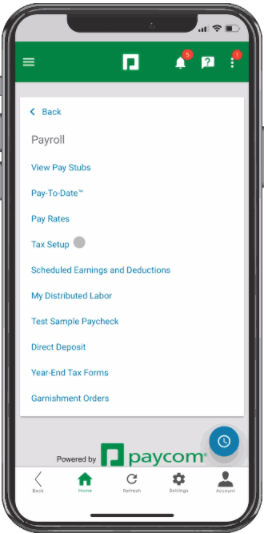 Unfortunately, the IRS is known to prosecute employers for errors in payroll and taxing. Paycom offers an automated system to reduce those errors. Every month you are allowed to run unlimited payrolls with a variety of employee types and payment schedules. Your payroll home screen shows an overview of how much you are paying your employees.
The system works so you pay Paycom and Paycom pays your employees and this is mostly done by direct deposit. The employees can download a PDF of their pay stubs directly through their portal.
You are able to set your paid time off policies which means that you can track vacation and sick days within the system, and you can also set up a time-tracking system. Pay garnishment options are also available within the system.
Additionally, Paycom will support the filing and paying of your annual and quarterly tax returns, though there is an additional charge for submitting W-2s and W-3s.
The payroll reporting functions are a little thin on the ground, but account representatives are happy to create new reports for you if you need them.
Benefits Management
While Paycom will chart and manage your benefit finances, it does not have a link to an insurance or benefit provider. This means that you need to research and buy your own benefits package but has the advantage that you can select what you need for yourself.
Your employees can then use the app to enroll in the benefits that suit them, and you can generate reports to see which employees are signed up for which benefits.
Integrations
While Paycom can produce reports that can easily be imported into other programs, it is not yet well suited to integrating with other platforms and packages. So, if you already have an expense-tracking platform that you want to stick with, it won't be that easy to integrate with Paycom. There is no option to create an open API.
In fact, Paycom markets this as a positive thing, suggesting that integrating several systems can lead to more errors, whereas having everything on their system will help you to reduce mistakes.
Security
Customer data is clearly very important, and you'll want to be very sure that your HR system is as secure as it can be. Paycom offers around the clock data center monitoring with back-ups in place, multi-factor authentication, firewalls and virus and malware scanning, 250-bit encryption and regular security audits and penetration testing.
Features of Paychex
An outline of the key features of Paychex plan:
Secure payroll processing
Tax calculation and filing
Onboarding tools
Mobile app for you and your employees
Reports and analytics (over 160 types of report)
24/7 customer support
Garnish payments
Paychex Flex for larger businesses – scalable support
Interface and Dashboard

When you set up, a sales rep will collect information on your tax details, bank account details and information about your employees. They can also assist if you are migrating from another payroll company. Your account is then set up for you in as little as 48 hours. Your dedicated specialist will then be able to help onboard you with the system.
The Paychex Flex platform allows you to view reports and to add on features such as time-tracking and other HR functions. Employees can access the portal to edit bank details and contact information and view their pay stubs.
HR Expertise and Employee Management
With more than 600 professional HR experts on hand, there is always somebody available to help explain legislation, evaluate risks, and adjust your policies to ensure compliance.
A range of time management tools such as timecards, work schedules and time-off balances are available, allowing you to keep your workforce organized. Employees can use the system to request time off and submit pay adjustments. Time tracking is available for the workplace or at home or by the app, feeding directly into the payroll system.
With Paychex Flex you also get employee screening and background checks and software to track recruitment and applicant tracking and an in-built learning management system with free courses.
Payroll services
Paychex has systems in place not only to collect time tracking from employees working in a range of different situations and to ensure that they get paid and taxes deducted at the appropriate rate, but they are also keeping up to date with fluctuating wage and hour laws in the different states.

For small businesses – companies up to 49 employees – Paychex offers secure payroll processing, with automatic application of local, state, and federal payroll taxes. Employees can access their own tax forms and view their payroll data. They also have a system specifically for home-based employees such as those employing a nanny or cleaner.
For larger businesses, this is done through Paychex Flex – a cloud-based software allowing secure payroll processing with built-in safeguards.
Benefits Management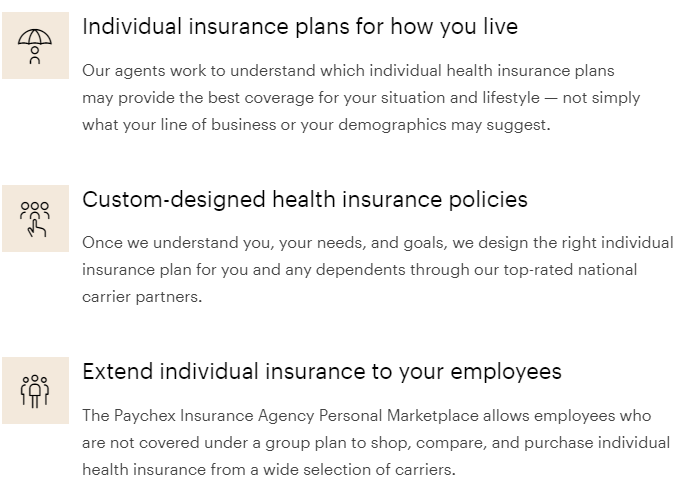 Knowing that good benefits can help you to attract and retain talented employees, the benefits service offered by Paychex should help you navigate these muddy waters.
Paychex doesn't offer a set benefits package, but will work with you to select a plan through the Paychex Insurance Agency and will be able to use the benefit of their large scale to get a good price on retirement and health insurance packages.
Once this is in place, the Paychex system manages your benefits plan with payroll, and employees can access and view their benefits plans through their app.
Integrations
Paychex Flex integrations allow you to connect and share data between a wide range of HR, productivity and finance tools giving you the flexibility to run your business the way you want.
Integrations are available with:
Intuit Quickbooks
Indeed
Adagia
AIG
Bank of America
Capital One
And many more.
Security
Paychex uses malware detection, firewalls, and other industry-standard technologies to prevent unauthorized access. In addition, all sensitive information is encrypted and securely backed up. Security training is provided for all Paychex employees and implemented every day. Only authorized people have access to confidential information.
Paycom vs Paychex – Support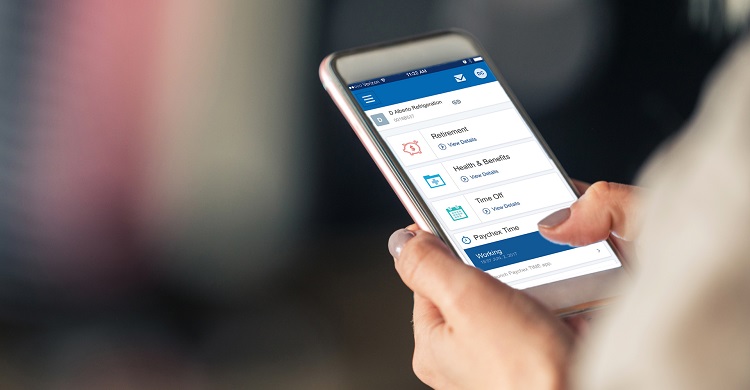 Paycom customer service is excellent. You have a dedicated account manager ready to support you whenever you need and they are keen and willing to help, going above and beyond their counterparts in other HR and payroll platforms. Paycom is also quick to respond to suggestions for improvement to their software.
You can also access customer support by phone in working office hours, there's a good FAQ section on the website and they have active social media accounts.
Paychex offers 24/7 support on a helpline number. In addition, on the administrator portal, you can opt for a range of support areas.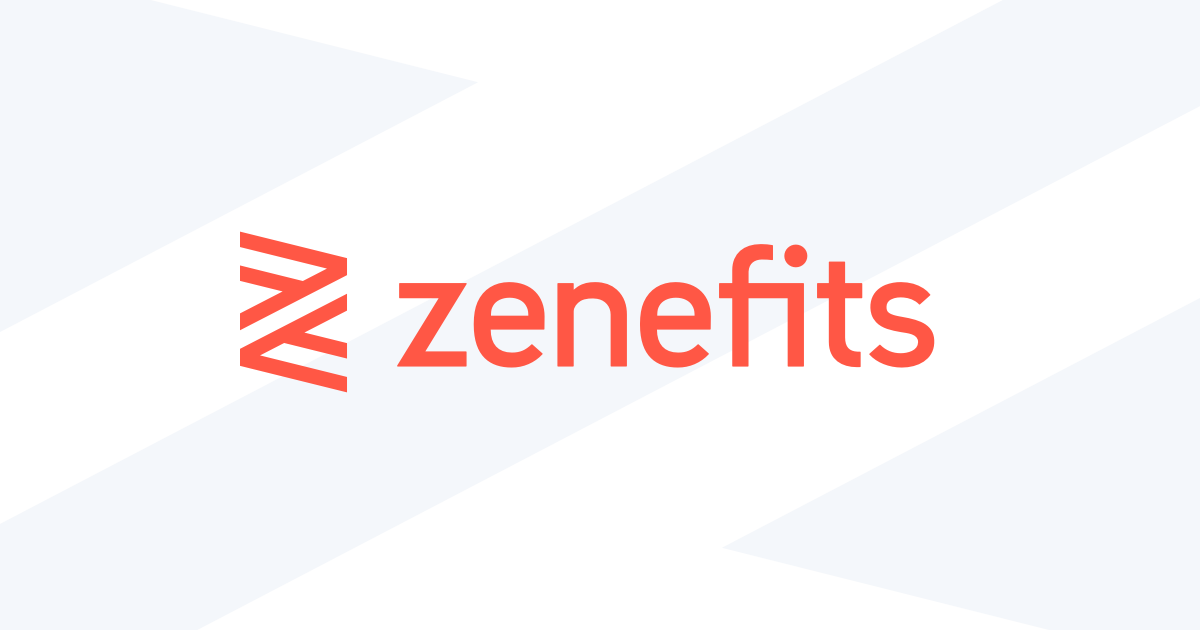 This will give you the phone number for an appropriate expert and their hours of operation. On the main interface, there is also a question mark in the bottom right to provide support with any other operational issues.
Unfortunately, research suggests that some customers have not been happy with the customer service they have received, and problems have not been easily resolved.
Paycom vs. Paychex – Pros and Cons
Paycom Pros
Advanced employee management
Excellent customer service
Training videos are helpful
Timekeeping is reliable and functional
Paycom Cons
Pricing is not transparent
The interface is a bit outdated
Not intuitive to use
App view vs website view for staff portal are quite different
Some of the reporting pages are a little hard to navigate
Paychex Pros
Easy to use
45 years' experience
Varied set of features
24/7 support
The mobile app is very handy
Helpful training videos
Paychex Cons
Some glitches in the system occasionally
Pricing is not transparent
The interface is a little outdated
Reviews suggest that customer service could be improved
Paycom vs Paychex – Pricing
Because both Paycom and Paychex provide customized solutions for your business, their prices are not simple and not published online. Costs are made up of several layers from a setup fee, a base fee and a cost per employee, and all this may be different depending on the size of your business and the functions you want to make use of within the platform.
To get a quote, provide their sales team with an outline of your company and the features that you need, and they will give you an estimated cost per employee per month.
Paycom
While Paycom does not publish prices online, our research suggests that a business of around 10 employees can expect to pay about $300 per month. This includes a base fee and a cost per employee.
There is also a setup fee to get started and filing tax forms costs extra. This puts Paycom at the more expensive end of the payroll spectrum for a small business.
Paychex
Again, these prices aren't published online, but our research suggests that the following are their three pricing tiers:
Paychex Go – starting at $59 per month plus $4 per employee for small businesses up to 49 employees.
Paychex Flex Select – with some of the services on offer, this is suitable for medium-sized businesses with over 50 employees who want the payroll, but not all the other HR features.
Paychex Flex Enterprise – with the full suite of features, suitable for larger companies.
You will need to contact Paychex with details of your company set up to get a quote based on your needs.
Are there any alternatives to Paycom or Paychex?
While Paycom and Paychex are excellent Payroll based companies, also offering a range of other HR functions, you may wish to have a look at some of these alternatives:
Trinet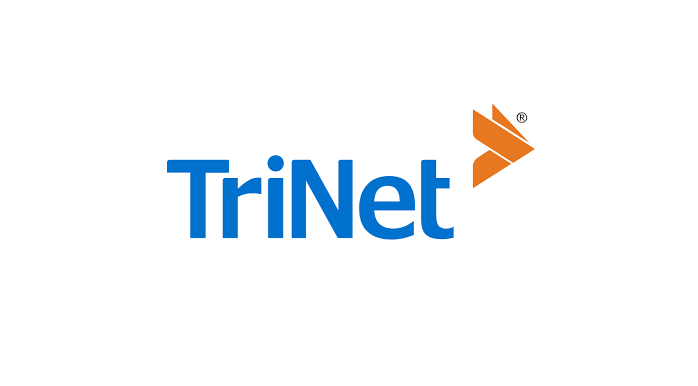 Trinet has some excellent features for the upscaling small business. Acting as a PEO, they focus on providing a wide suite of Human Resources tools. Starting out offering employee benefits such as insurance, they have taken on payroll and other HR tasks. Check out our Trinet vs Zenefits comparison here.
Zenefits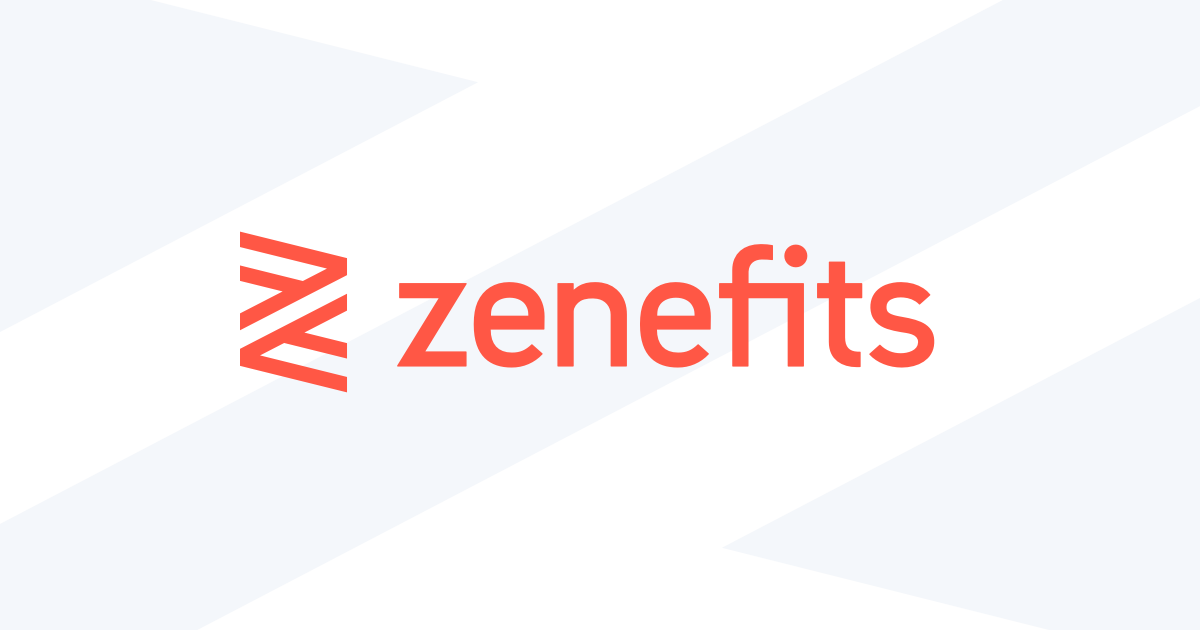 Zenefits is also a human resources platform with payroll a secondary service. An award-winning platform it is highly responsive to customer feedback and innovative with their services. To find out more, read our Trinet vs Zenefits comparison.
Justworks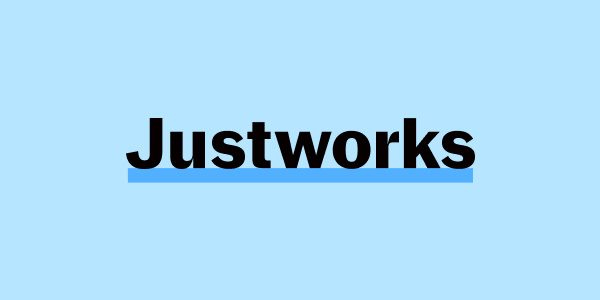 Justworks is a PEO and payroll provider with a focus on payroll and offering cheaper rates for health insurance and other benefits. If you are a medium to large size organization looking for a platform to take the headache out of employment and payroll and offer some competitive benefits to offer potential employees, then Justworks may be for you. We have compared Justworks and Zenefits here.
FAQs About Paycom vs Paychex
Our Verdict of Paycom vs Paychex: Which is Better?
Paycom offers a great streamlined human resources package and comes with several accolades and fantastic customer service. However, it does come at quite a price and does not integrate well with other platforms. If you are looking for a budget option, or want to integrate with existing programs, then Paycom may not be for you.
Paycom doesn't offer a huge range of add-ons and customizable options, but nothing important is lacking and the supportive customer account manager really makes a difference to your experience.
Paychex appears to be slightly more affordable, easier to use and with more widely available customer service. For us though, the thing that really makes Paychex a better option is the easy integration with other platforms and the ability to use Paychex even if you are a homeowner needing support with employing a nanny.
While customer service appears to be something they could work on, we think that Paychex is a slightly better option for a small business.
Further read: