Last Updated on September 18, 2023 by Ewen Finser
As much as we're now desperately seeking the best video marketing tools, can you recall how the internet was before videos became a thing?
Bet you can't even figure out what the heck you did online at that time. The web was pretty much a barren land of low-quality images and text. Not much was interesting back then, and surfing almost felt like reading a magazine that could exchange emails. We never thought videos would take over at one point.
But, they ultimately did. And they are now everywhere.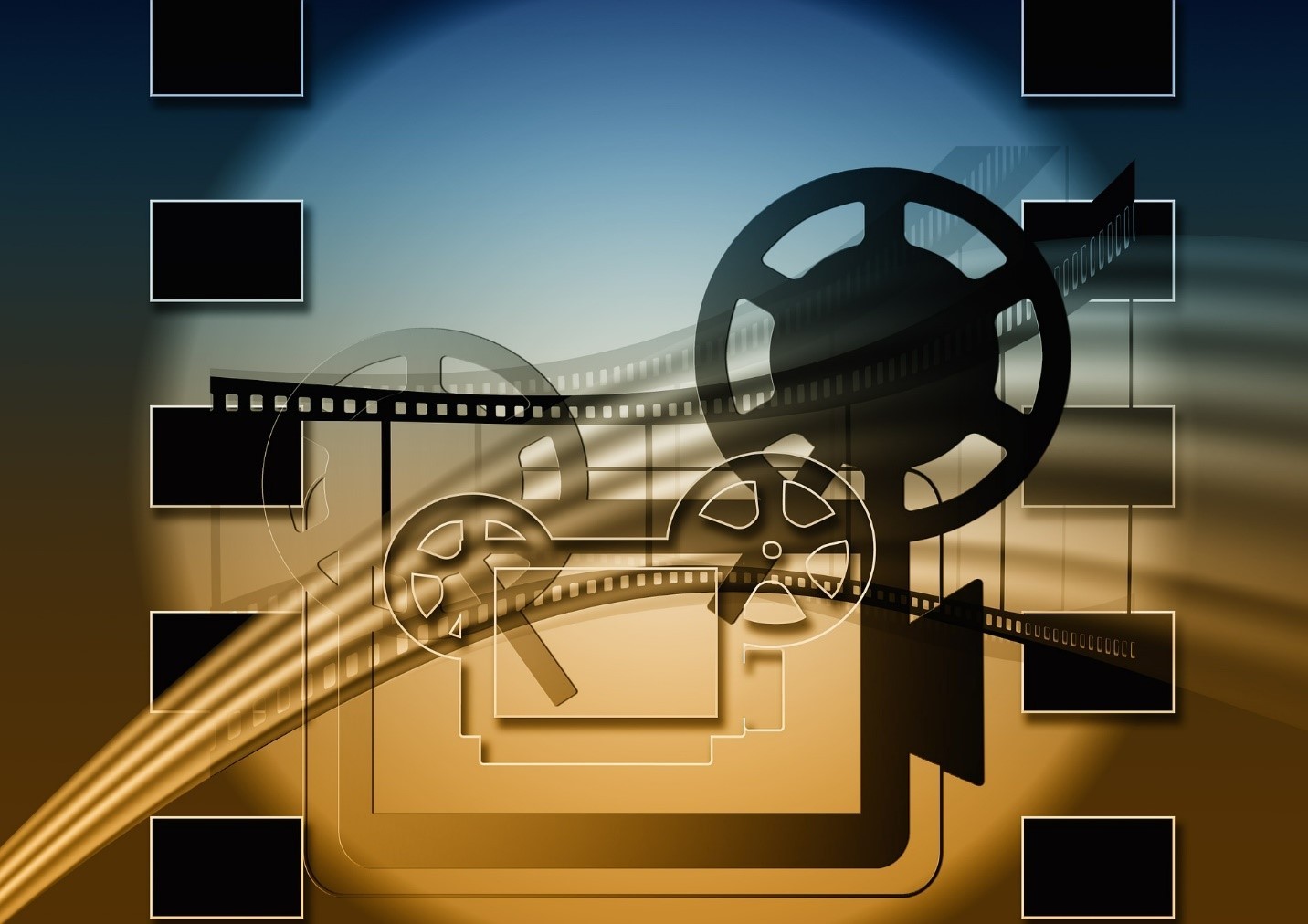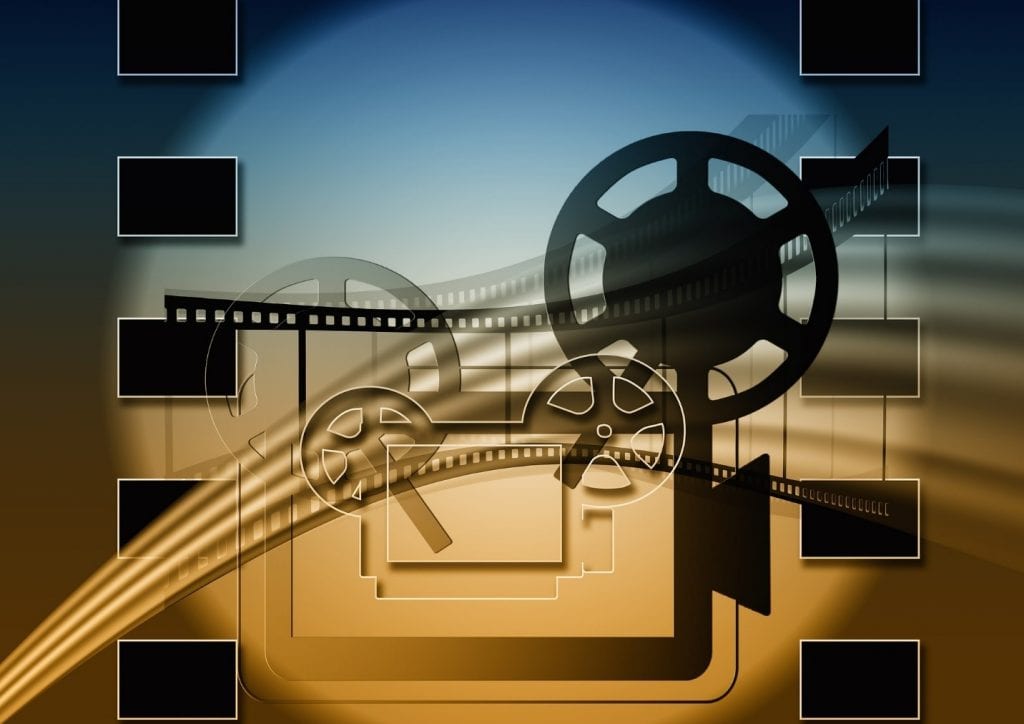 First came ActiveMovie, a streaming service that was developed by Microsoft. Then Youtube followed a decade later, and the rest is history. Videos ultimately invaded all the major online platforms.
And the consequent consumption is shockingly high. According to a report published by Cisco, videos are expected to make up for at least 80% of all consumer web traffic by 2020.
Then get this. Even Youtube itself hadn't anticipated a billion views for any of its videos. That's why they previously had a limit of 1 billion views per video until it was broken in 2012. They have since increased their limit to nine quintillion or so – a figure, I must admit, had no idea it even existed. Wonder how long it's going to take to break that one.
But, don't let that unbelievable figure divert your attention from the fact that a billion is still a heck of a lot of views. And perhaps unsurprisingly, there are now multiple videos with billions of views across the web- undeniable proof that internet users are essentially addicted to videos.
Now, two groups you'd expect to capitalize on that, of course, are businesses and marketers. In early 2017, 63% of businesses were already leveraging video marketing. That number had increased to 81% by 2018, and then 87% in 2019.
Fair enough, and good for them. But going by that alone, it's seemingly getting tougher for businesses and marketers every year since the level of competition is rising steadily. You don't stand a chance any more with a basic approach to video marketing.
It's time to take your game a few notches higher. You don't have much of a choice here, but coming up with great videos to keep your audience engaged over the haul.
Sadly, that's easier said than done. Building a solid video marketing plan, and then maintaining a consistent flow of high-quality videos is no joke. It takes a lot of creativity, patience, hard work, and of course, the right tools.
What Is A Video Marketing Tool For Marketers?
Youtube is an online video platform. Facebook is another, and so are the rest of the popular social media sites. So, make no mistake about them. They are not video marketing tools, but rather video marketing platforms.
Video marketing tools are the software solutions you leverage to get the best out of such platforms. In other words, they give you the functionalities you need to push your brand via videos and make it stand out from the competition.
How?
Well, there are many different ways that video marketing tools improve your engagement capabilities. Editing software, for instance, provides simple tools for creating high-quality videos. Essentially what content marketers would use.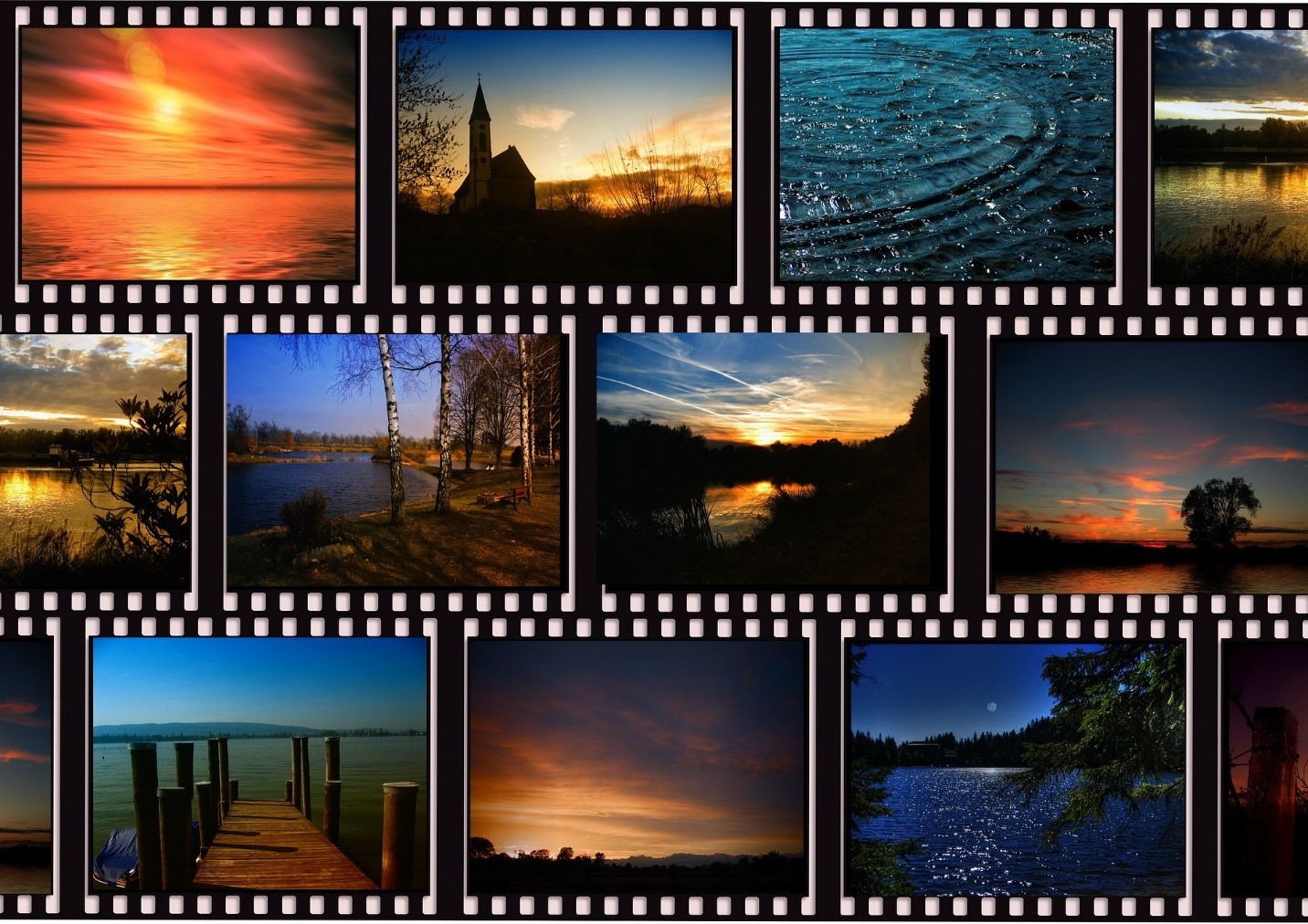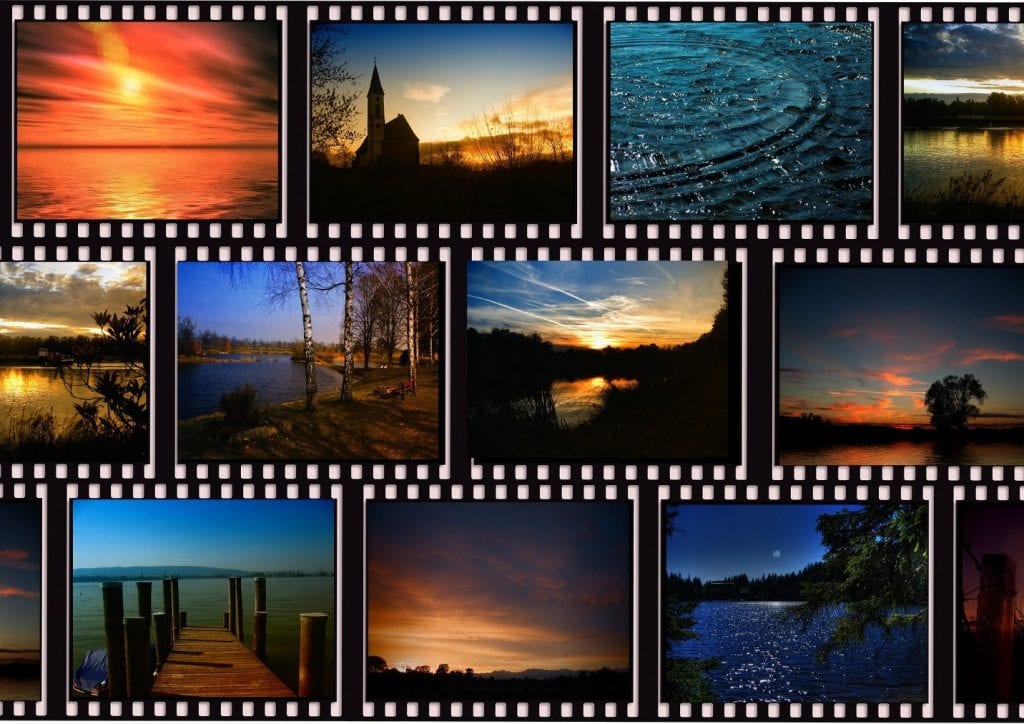 A great example is Animoto, which is an editing tool optimized for slideshows. Other notable alternatives include WeVideo, Moovly, and Filmora9.
Closely related to those are screen recording software, which also happen to be video marketing tools. ScreenFlow is one of the most outstanding examples, along with the likes of AceThinker, BandiCam, and Camtasia. You can discover others from our review of the popular ScreenFlow Alternatives.
That's not all though. Video marketing tools stretch way beyond that, covering tracking and analytics, campaign management, audience intelligence, graphics animation, etc.
We've also tried out video marketing tools for social media like TubeBuddy and VidIQ. They are both YouTube channel management toolkits that are availed as browser extensions.
And in case you're wondering, the answer is yes. They are great at their jobs, thanks to their fancy video optimization and reporting features. But, if you're torn between the two, you can use our comparative TubeBuddy vs VidIQ review as a guide.
Well, that's just a tip of the iceberg. The Digital Merchant goes above and beyond what other video marketing review platforms typically offer to give you all the details that really matter.
We've featured a range of video marketing tools across all the categories you can think of. And most importantly, our digital marketing experts continue to try out the popular video marketing tools and techniques to give you the real information about every single one of them.
We are a no-holds-barred review site with unbiased details about free video marketing tools, as well as premium video marketing tools.
Ok, I know what you're thinking at this point. How can you possibly go through all of them to identify the best video marketing tool? Don't we have a simple chart with clear details about the best video marketing tools for marketers?
Well, you might have a point there. But, here's the thing. Anyone showing you a list of the best video marketing tools is clearly misguiding you.
The fact is, there is nothing like the ultimate best video marketing tools for all marketers. While some businesses use their tools for optimizing video ads, others leverage them for recording live streams, while some choose to use theirs for product demos and reviews. The same applies to presentations, tutorial videos, video interviews, vlogs, and so forth.
Therefore, it's a jungle out there and you cannot possibly combine all the needs to come up with a comprehensive set of the best video marketing tools for video marketers.
Tell you what though. You spoke and we listened. 94% of businesses now consider video marketing to be effective. So, we'll save you the frustration that often sets in as you try to identify the best video marketing tools from an overwhelming range of options.
Our marketing and graphics teams have carefully tested out hundreds of software options so far. And from their subsequent analysis of the entire digital marketing ecosystem, here's the comprehensive guide to choosing the best video marketing tools for marketers.
Choosing the Best Video Marketing Tools for Marketers
For the sake of clarity, we've sequentially outlined the most critical steps. Each of them has its own distinct assessment process, which should ultimately guide you towards choosing the best video marketing tools for your businesses.
So, without further ado, let's dive in!
What Are You Looking To Accomplish With Your Video Marketing Efforts?
First things first. What are you even planning to achieve with your video marketing campaigns?
Sure, most businesses use videos for boosting brand awareness. But, as we've already established, that's only one of the objectives of video marketing.
You can also use videos to drive traffic towards your website. Or perhaps, take advantage of video ads to generate leads. Some businesses even sell products directly through their videos, while others may capitalize on the power of video marketing in order to convert their audiences.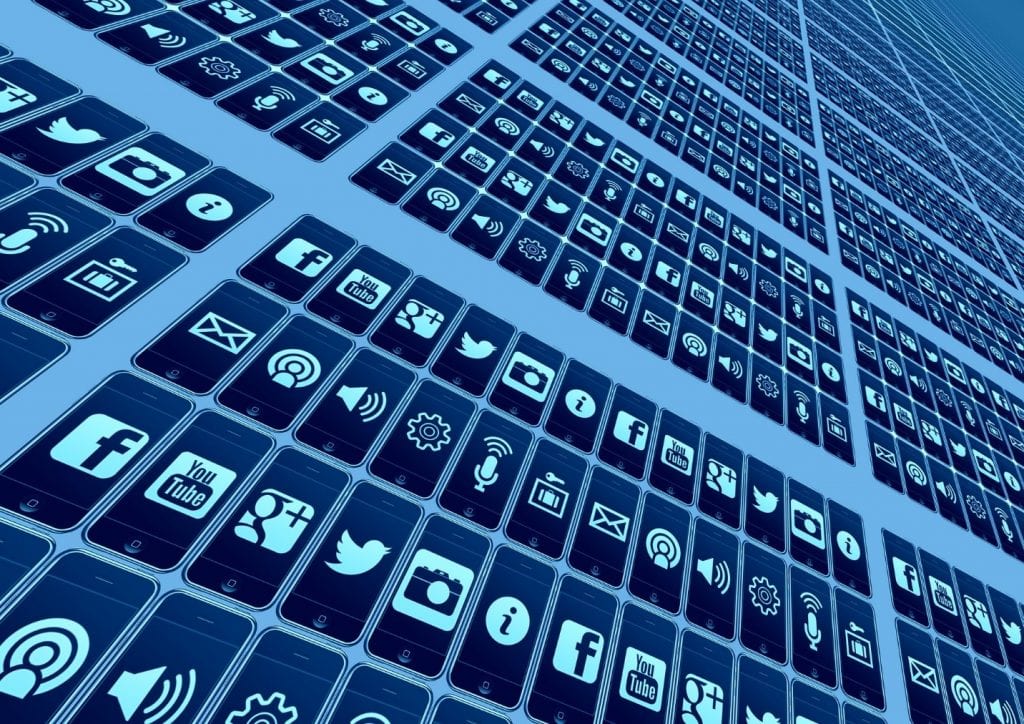 Whichever side you lean towards, this is the first step to choosing the ideal video marketing tools. Define your goals to get a clear picture of the types of tools you should focus on.
And while you're at it, prioritize on your current campaigns over future marketing efforts. In other words, concentrate your efforts on tools you plan to use in the upcoming projects.
Why Are You Searching For New Video Marketing Tools?
Marketing is the overlying issue here. That goes without saying.
However, it might not to be the only issue. Perhaps you can identify other reasons why you're thinking about new video marketing tools at this time.
If you're already using such software solutions, then chances are, you've probably had a bad experience with your current set of tools. They are turning out to be a disappointment and you'd like to see what else is out there.
If that's the case, finding the perfect replacement requires you to revisit the background problem and analyze it accordingly. More specifically, try to comprehensively assess the tools you've been using by going into the fine details.
What exactly don't you like about them? And what would you say you've enjoyed overall? Any specific functionalities you'd rather have? What marketing results have you been able to achieve with your current video tools?
In essence, such queries are supposed to help you define the critical issues that you seek to tackle with alternative video marketing tools. So, you should be getting a rough idea of the types of attributes you'd ultimately want to have on your new software.
Well, come to think of think, these are the types of queries that encourage The Digital Merchant team to publish reviews of alternative solutions. Our team of marketing experts occasionally shares ideas on the best possible alternatives you can consider for specific popular video marketing tools.
If Animoto, for instance, happens not be perfect for you, you could shift to either Blender, Magisto, iMovie, Biteable, Filmora9 Video Editor, Moovly, or WeVideo, etc. The list is endless. So keep an eye out for more publications.
What Would You Consider To Be The Most Important Features?
Whichever tools you end up with, the point here is accomplishing the objectives you've already defined. And that, of course, depends on the features offered by various video marketing tools.
That said, assessing different options based on their individual functionalities is bound to be the most cumbersome thing overall. There are numerous video marketing tools for digital marketers today, and they all come with varying capabilities.
Now, to make the selection process easy, use your goals as the foundation for specifying the type of features you'd want in your video marketing tools. Come up with a comprehensive list, covering both important features and the few extra ones you think would be nice to have.
More specifically:
Important Features section should indicate the functionalities you think are critical to achieving the intended campaign goals. Without them, your video marketing strategies are basically dead.
Nice-To-Have Feature section should identify some extra functionalities you wouldn't mind supplementing the important features with. They may not impact your campaigns directly, but you'll probably utilize them at some point.
Well, these are just guidelines for the whole process. But, if you're not completely sure about distinguishing the two sets of features, here's a quick formula to get you started.
Step 1: Come Up With a List of 25 Video Marketing Tool Features You Think Would Be the Most Important
Ok, 25 video marketing tool functionalities would be nice. But, you don't have to prepare a list with precisely that number of features. Feel free to think of as many as you can, while you keep in mind that the more you have, the easier your selection process will be.
And the formula is simple. Just identify the most important features by evaluating your typical video marketing campaigns.
What type of campaigns do you manage for your business? Which tasks do you normally assign your team members? What type of marketing activities are you planning to include in the near future? What features should your new video marketing tools provide to achieve all that?
Pretty basic questions here. Nothing too complicated. Keep everything simple so you can easily assess all the relevant variables.
And to help you with that, here are a couple of elements that marketers predominantly consider when it comes to choosing features for their video marketing tools: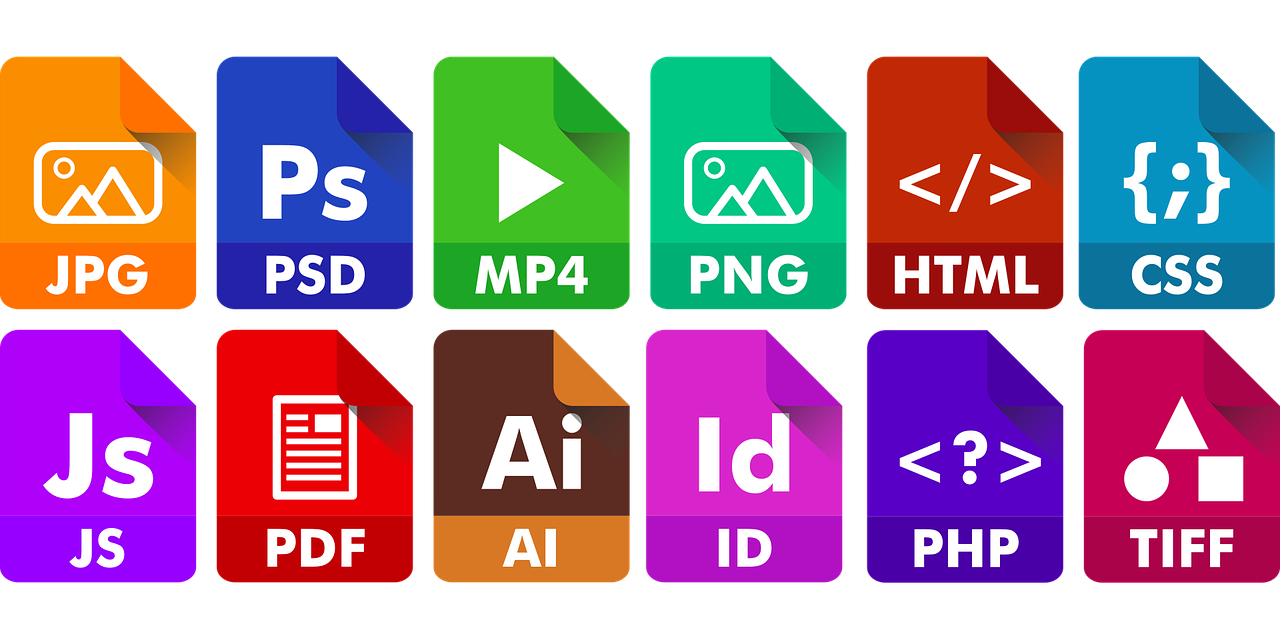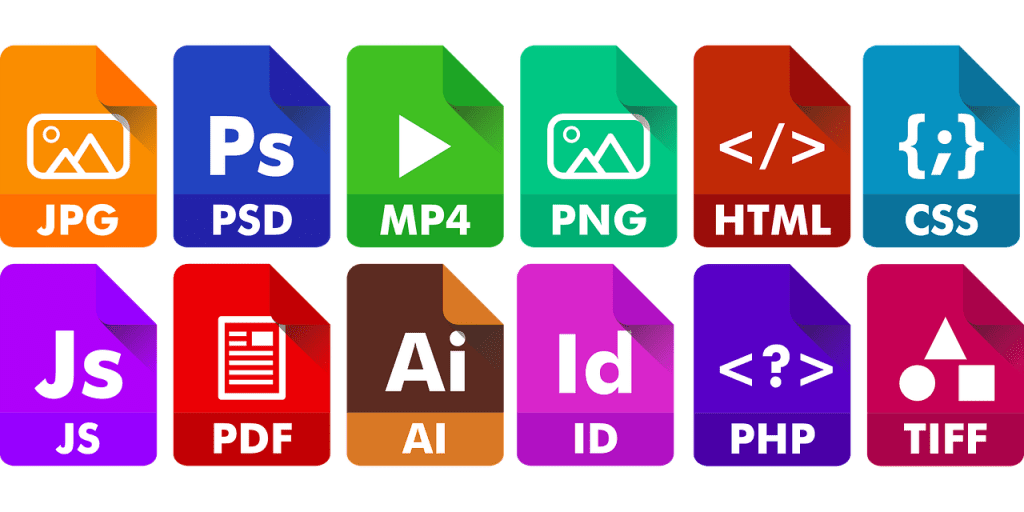 Core Purpose – What are you planning to use your video marketing tools for? Editing, designing, training, keyword research, or advertising? Multiple purposes in one tool maybe?
Integrations – Which platforms do you intend to run your video marketing tools on? Which third-party software would you like to use with your video marketing tools?
Team Collaboration – What's the size of your video marketing team? Which collaboration capabilities would you like to have for your campaigns?
Graphics – What type of motion graphics are you including in your videos? Slideshows, webinars, screen tutorials, or animations?
Publishing Options – Where do you intend to publish your marketing videos? On YouTube, your business site, social media, or third-party platforms?
Customization – How would you like to tweak your videos and the corresponding campaign variables? Any specific capabilities you'd want to have?
Pre-built Resources – Which predesigned templates would your new video marketing tools need to provide by default? Any particular type of graphical layouts or ready-made videos?
Compatibility – What type of hardware and software systems do you currently have?
Social Networks – What are the video guidelines on the social platforms you plan to share your marketing videos?
Skill Set – Are you an advanced video editor, or would you rather have basic tools that can be used by beginners?
Analytics – Are you thinking about tracking your video marketing campaigns? What parameters do you need to measure?
Media Format – In what format will you import your audio and video tracks? Any specific media formats when it comes to publishing and storage?
Step 2: Assess The List Carefully And Choose Your Top 5 Features
Now that you've prepared a solid list of features you'd fancy on your video marketing tools, take a step back and review everything.
While each feature is admittedly important in its own way, you need to identify 5 outstanding ones that you consider to be most critical. In other words, try to distinguish the essential functionalities you absolutely cannot survive without.
Well, chances are, you're bound to identify about 10 or more features since all of them might feel like priorities. Fair enough. But, 10 would be way too many and they would eventually make your tool selection process pretty rigid. We've suggested 5 because they provide a perfect balance for a flexible process overall.
So, to keep your video marketing tool options open, you'll need to think long and hard about all the features. The top 5 that you eventually choose should make your "Important Features" list, while the rest are basically "Nice-To-Have Features".
Research Widely To Discover the Best Video Marketing Tools For Marketers
After reviewing your video marketing objectives and then coming up with two different lists of features, you can now proceed to research about the best options out there.
A word of caution though. Don't limit yourself to the dominant options on the market. Instead, go above and beyond that level by researching widely across multiple platforms. The video marketing space is quite extensive with numerous great tools, most of which are little-known.
You can easily discover them by researching on these platforms:
Google – Google will generate multiple options when you run searches using keywords like best video marketing tools for marketers, video marketing tools free, video marketing tools for social media, video marketing tools for editing, best video marketing tools for YouTube, etc.
Software Review Forums – You can check out several software review forums to identify some of the best-reviewed video marketing tools, as well as get recommendations from real users.
YouTube – YouTube has numerous video reviews and tutorials for a wide range of tools. Certainly worth checking out if you need to get a glimpse of various tools' overall layout and user interface.
The Digital Merchant – Not to brag, but let's be honest. This is the sweet spot when you want to save yourself endless hours on Google. We normally go straight to point by providing unbiased reviews of all the great video marketing tools for marketers and online merchants. And yes, we also mention the stuff that the software companies tend to hide.
Create Your Own Shortlist of the Best Video Marketing Tools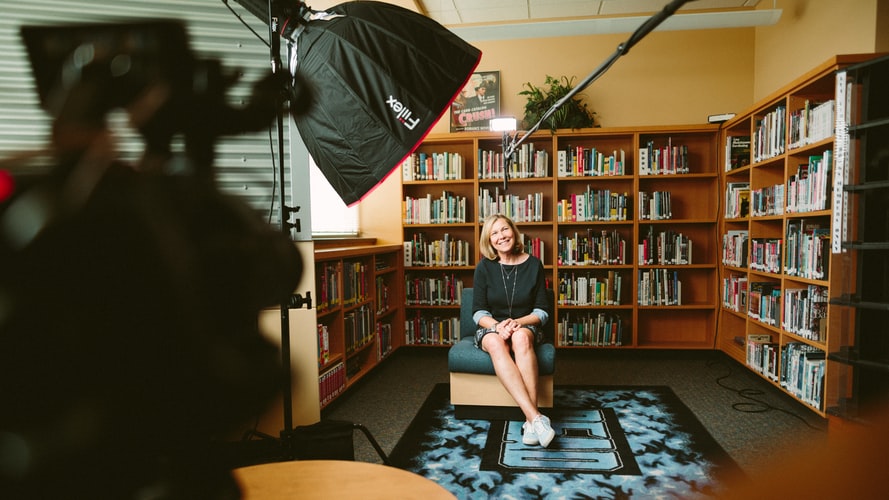 Now, while you research, consider creating a shortlist of the most outstanding video marketing tools for marketers. Don't do it randomly though. But rather, qualify them based on your "Important Features" and "Nice-To-Have Features" lists.
Well, although the "Important Features" are the principal focus here, you might want to start with the "Nice-To-Have-Features" list. The tools you list don't have to offer all of them though. Any well-reviewed option with a decent number of "Nice-To-Have Features" should be good enough to be listed.
That said, you can only switch to the "Important Features" list after you've prepared a solid list of video marketing tools with "Nice-To-Have Features". And from that, you can then proceed to identify the tools that offer all the five essential features, before finally ranking them based on their individual capabilities, as well as supplementary functionalities.
In the end, you should have a shortlist of about 5 great video marketing tools that come with not only the essentials, but also a good number of notable "Nice-To-Have" features.
Set Up an Evaluation Team
At this point, I'm assuming that you're part of a larger team since it takes several marketers to run a full-blown digital video campaign. And that basically translates to several potential users for each video marketing tool.
Now, since digital teams are typically made up of multiple user roles with varying responsibilities, it wouldn't be wise to proceed alone. Consider involving your colleagues by setting up a comprehensive software evaluation team.
The point here is to give all the user roles the chance of trying out each tool individually. And from their subsequent experiences, you'll be able to make an informed decision about the best video marketing tools, based on a diverse range of feedback.
Try Out Your Shortlisted Video Marketing Tools
Time now to separate the best from the rest. And that takes several try-outs, which should be conducted separately for each individual tool.
Some of the parameters you should evaluate while testing the video marketing tools include:
User Experience
Let's face it. As a digital marketer, you probably use video marketing tools on a regular basis. So, you might want to settle for the ones that offer the best overall user experience. And not just for you, but also the rest of the team.
What does this mean?
Well, for starters, a good tool should be easy to use. You don't have to struggle finding manuals and tutorials to figure out how it operates. Everything should be straightforward from the word go, without the need for an extensive onboarding process.
Then secondly, the overall user interface should be intuitive and smooth for all team members. In other words, prioritize on the most responsive options that come with well-designed layouts.
Team Collaboration
As we've already established, the whole video customization and marketing processes are typically handled by teams with multiple user roles.
To facilitate seamless collaboration between individuals, you need video marketing tools with great team management capabilities. That means you should be able to add and remove team members, configure their account permissions, work on your team videos concurrently, share your team projects freely, as well as access team projects on-the-go.
Customer Support
Even when you're leveraging a video marketing tool that appears to be extremely easy to use, expect a couple of issues to come up along the way. You could, for instance, experience a few bugs here and there. Or perhaps, you may have a question regarding a specific functionality.
Well, resolving such matters depends on how a video marketing tool's customer support system is set up. If you want the best, you can only settle for a multi-channel support framework that's fully functional during the standard working hours.
Then when you attempt to reach out, the agents should be able to answer your request in the shortest time possible. And that requires a responsive support team made up of knowledgeable experts.
Analytics and Reporting
At the center of all marketing activities is metrics. In essence, you need a comprehensive tracking system to measure all the relevant variables, as well as report the subsequent results accordingly.
Thankfully, digital marketing tools have made tracking incredibly easy. Some even go ahead and conduct analysis to help you make better decisions about your strategies.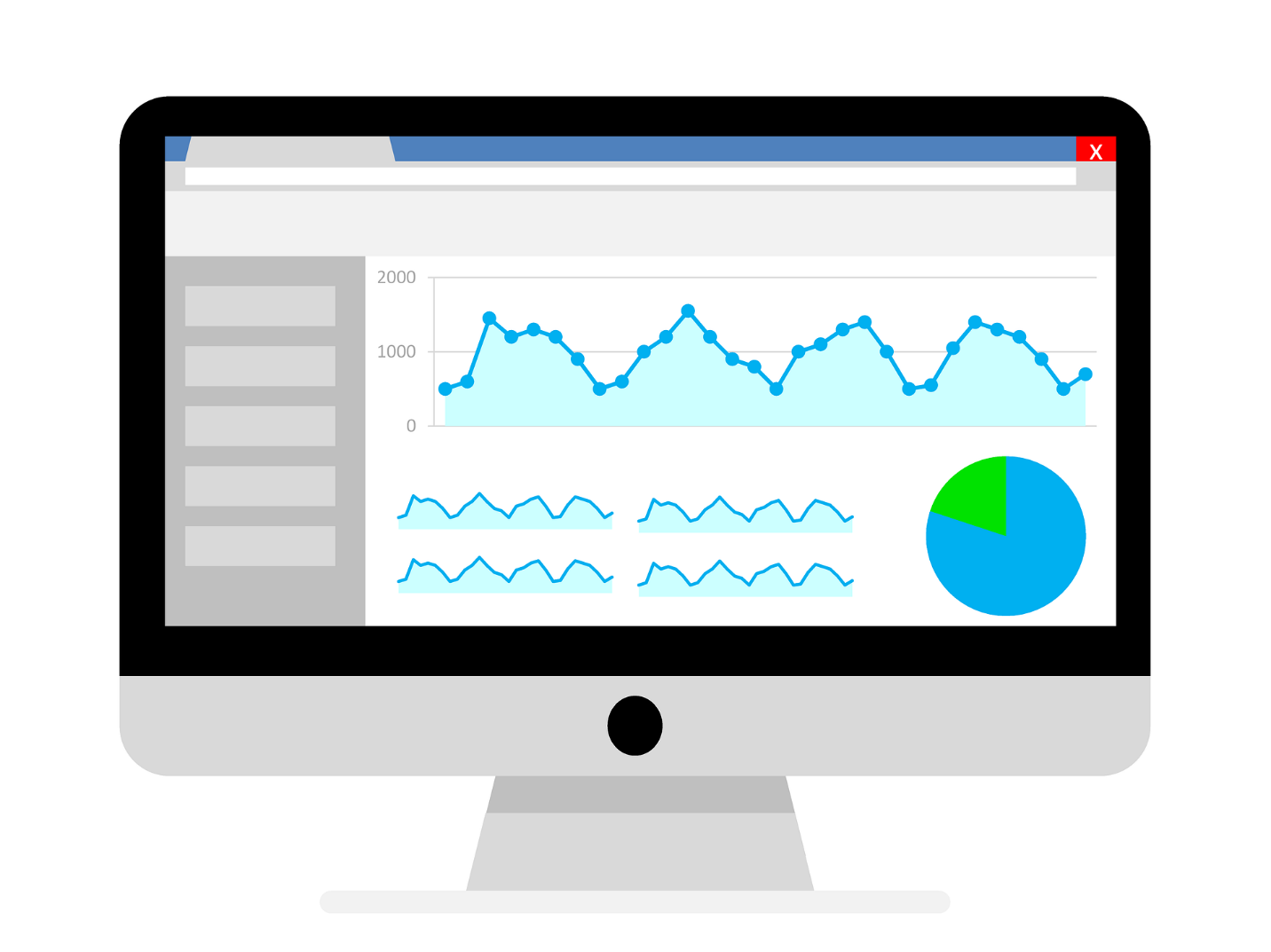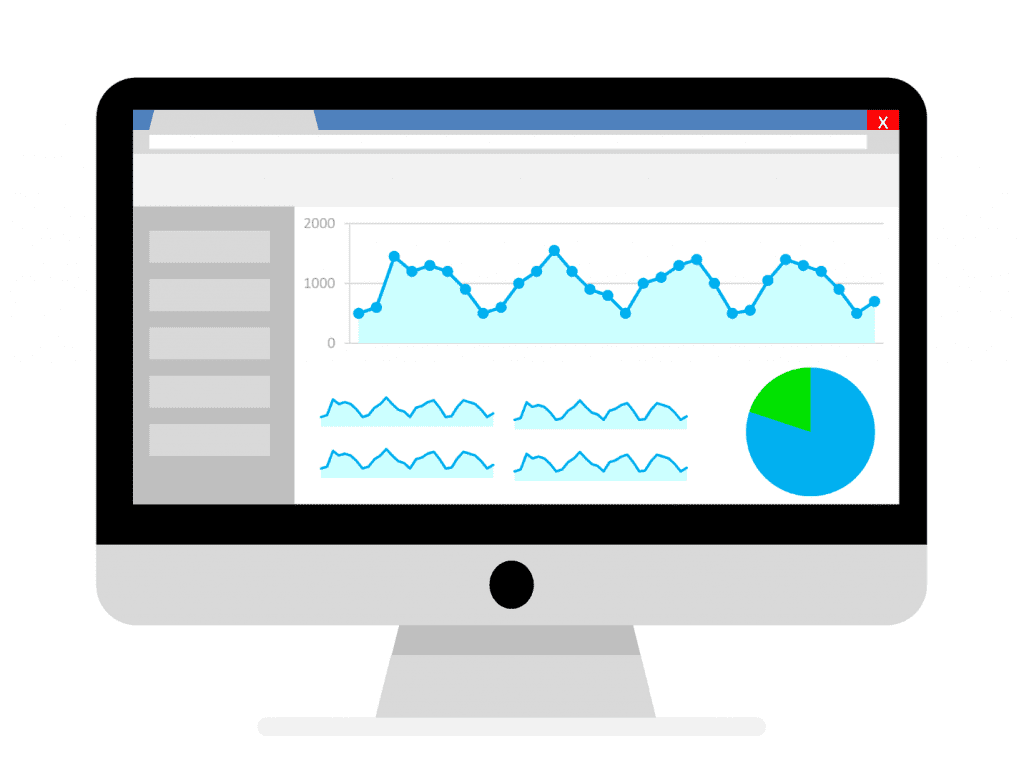 Now, the cool thing here is, quite a number of video marketing software come with analytics as part of their toolkit. How you evaluate their suitability, however, depends on your projected marketing activities.
So, review your options based on the type of metrics you plan to track. If you're thinking about generating loads of reports on a daily basis, focus on the tools that are fundamentally centered on advanced analytics. Otherwise, if you'd be fine with occasional reporting, you can settle for a video marketing tool that offers basic analytics.
In addition to that, you should assess the corresponding accuracy levels. Some of the analytics might seem advanced at first, but then end up producing inaccurate results.
Integrations
Online video marketing is a part of the whole digital ecosystem. To streamline your operations, therefore, you need a video marketing tool that works well with other digital tools. More specifically, try to find out how various software integrate with your selected tools.
You can go ahead and integrate the video marketing tools with all the systems you plan to use concurrently. How long do they take to link up? Does data flow seamlessly between the integrated software?
While numerous default integrations would be great, the best video marketing tools for marketers go beyond that to facilitate even custom integrations. But, you'll need a developer to work on that.
Pricing
Of course there are free video marketing tools for marketers. But, there's a caveat- most of them only offer basic functionalities.
Now that's totally acceptable if you're not a seasoned marketer. For high-level marketing, however, you have no choice but to go for a premium tool.
The good thing here is that software pricing models vary extensively. While some video marketing tools unlock all their functionalities after a one-off payment, quite a number of them use subscription-based pricing. And, in fact, they usually offer several packages at different rates.
Discover More
And there you have it. The ultimate guide to finding the best video marketing tools for marketers. While the consideration parameters might increase or reduce based on your specific needs, this entire roadmap can go a long way towards helping you find the perfect tool for your team.
Now, the next step after this is diving deep into various video marketing tools. Our review section has exactly what you need – all the best video marketing tools for marketers, complete with their feature details and pricing.
Top Video Editing and Marketing Tools
These are the top video production tools and software on the market, many of which we have tested and reviewed.
Adobe Premiere Pro: A professional-grade video editing software, Adobe Premiere Pro offers a wide range of editing tools for layering, color grading, and sound mixing. Its key advantage is its versatility and compatibility with other Adobe products like Photoshop and After Effects.
Final Cut Pro X: A video editing tool for Apple users, Final Cut Pro X offers high-end editing features including multicam editing, intelligent color balancing, and 360-degree VR editing. Its key advantage is its seamless integration with Apple's ecosystem.
iMovie: A free video editing software for Mac users, iMovie offers easy-to-use features for creating stunning 4K-resolution movies. Its user-friendliness and zero-cost make it a great starting point for beginner video editors.
DaVinci Resolve: Known for its advanced color correction and audio post-production features, DaVinci Resolve is a professional software that offers a free version with robust editing capabilities. Its key advantage lies in its comprehensive suite of editing tools in a single application.
Canva: Canva is an online design and editing tool that allows users to create social media graphics, presentations, posters, and other visual content, including simple video editing. The platform's simplicity and vast library of templates make it a popular choice for beginners and non-designers.
InVideo: InVideo is an online video editing and marketing tool that allows users to create videos from templates, with features like text-to-video and easy-to-use editing tools. Its key advantage is the speed and ease with which users can create professional-looking videos.
Animoto: Animoto is a cloud-based video creation service that produces video from photos, video clips, and music into video slideshows. Its key advantage is its simplicity and the ability to quickly turn static content into engaging video.
Vidyard: Vidyard is a video marketing platform that allows businesses to create, host, and share videos. Its analytics feature, which gives insight into viewer behavior, is a significant advantage for marketing professionals.
Wistia: Wistia provides video hosting for businesses and helps them track performance, engage viewers, and build their brand with video content. Its key advantage is its focus on marketing tools and analytics.
Pinnacle Studio: Pinnacle Studio is a video editing software with a user-friendly interface and a range of high-quality effects. Its key advantage is the balance it strikes between being accessible for beginners while still offering powerful tools for more advanced users.
Screenflow: It's a video editing and screen recording software for Mac that allows users to create high-quality videos with ease. It also offers professional motion graphics, powerful video effects, and an intuitive user interface.
Powtoon: Powtoon is an online platform for creating animated presentation and explainer videos. It's great for making engaging marketing or educational content.
TubeBuddy: TubeBuddy is a browser extension that integrates directly with YouTube to help you run your channel with ease. It provides advanced analytics, keyword research tools, and much more.
WeVideo: WeVideo is a cloud-based video editing platform with a simple interface. It offers a variety of editing tools and the ability to collaborate.
Filmora: Filmora is a powerful video editing software with a user-friendly interface. It offers a variety of video effects, transitions, and titles.
Moovly: Moovly is an online tool for creating animated videos, presentations, and other multimedia content. It has a vast library of assets and templates.
VidIQ: VidIQ is a YouTube-certified tool. It helps you to track your YouTube SEO, analyze competitors, and increase your views and subscribers.
Movavi: Movavi offers a suite of multimedia programs including a powerful yet easy-to-use video editor, screen recorder, and converter.
Magisto: Owned by Vimeo, Magisto is an AI-powered video editing app. It automatically selects the best parts of your videos and photos, applies editing styles and music, and produces a short movie.
Camtasia: Camtasia is a screen recording and video editing software. It's great for creating tutorials and product demos.