Last Updated on March 8, 2023 by DMEditor
Social media automation software makes the world go round. No doubt. Sendible has cemented it's place as one of the popular media marketing automation platforms in the space, but is it really the best option?
While Sendible offers some powerful features, it can be somewhat limiting when it comes to pricing structure relative to the number of users (and brands) that you may need to manage.
Whatever your reason for looking further afield, the following are the top media management alternatives to Sendible that I personally researched.
Without further ad….
These are the best Sendible alternatives and Sendible competitors worth trying:
1.

Missinglettr

: Best Overall Sendible Alternative
Summary: Missinglettr is the social media management tool that every blogger and content manager wants, at an affordable price, and with an easy to use interface. No need to hire a social media manager or expensive social booster influencers. This is one of the best alternative options I've found to Sendible.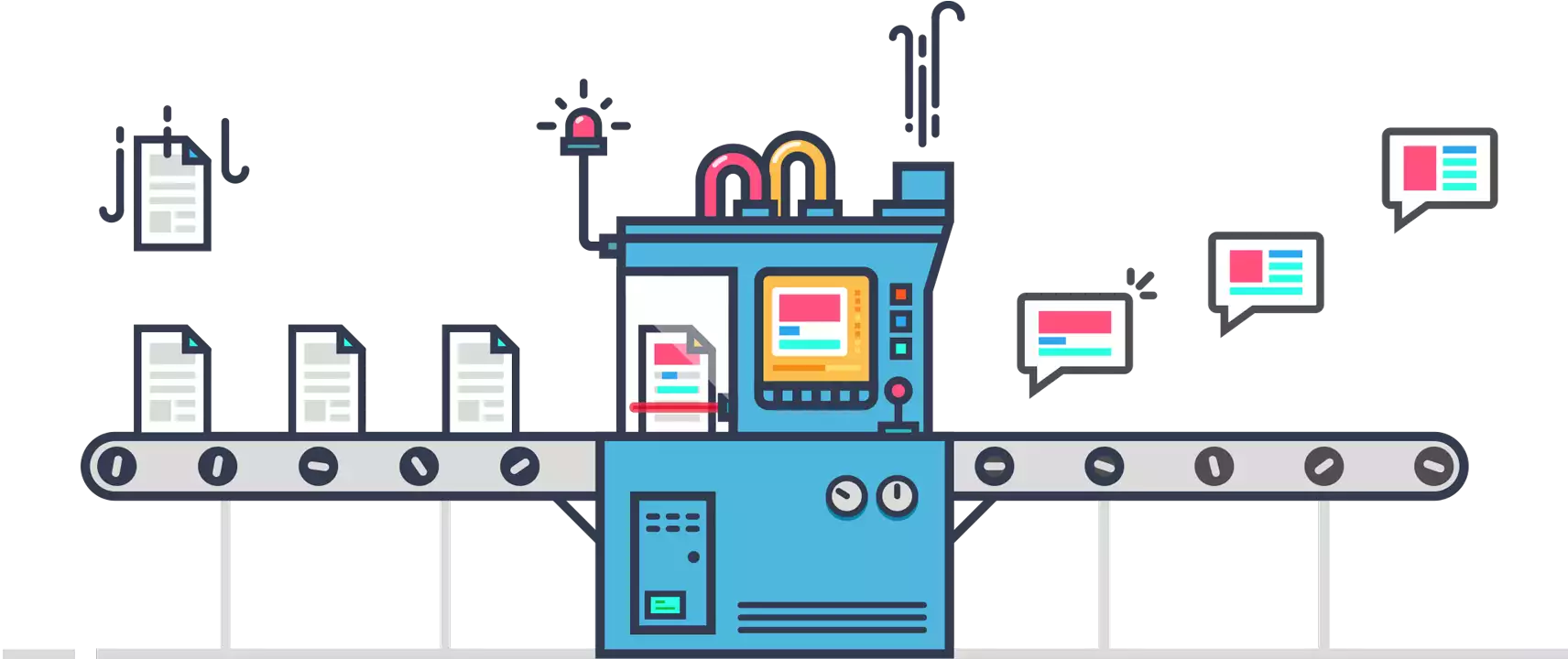 Missinglettr is My New Fav
Missinglettr wasn't initially on my radar, but when a colleague recommended it and I tried it out.... INSTANT Coschedule replacement. Not only is it much less expensive (even on the highest tier), but it is dead simple to use.
Try Missinglettr FREE
We earn a commission if you click this link and make a purchase at no additional cost to you.
Missinglettr Advantages
Very easy to use, simple to get started
Seamlessly synthesizes existing blog posts to instantly queue social engagement distribution messages
Generous free trail
Affordable pricing, scales well, best value for the money in class
Automates the most difficult parts of social media management and audience building (finding and prepping posts to share)
Missinglettr Disadvantages
Might not be suitable for large enterprise clients
No built-in CRM features or contact management
Short track record (relative newcomer compared to Sendible)
Missinglettr Prices: Starts at $15 per month (1 content creation source) after free trial period, $47 per month (3 content sources and unlimited users), and $147 per month (7 content sources, 25 social media profiles).
2. Sprout Social: Best Large Enterprise Alternative
Summary: Sprout Social provides a similar array of social media automation compared to Sendible, but with more powerful social media listening tools & third party integrations. It's a better alternative for growing businesses and large enterprises that feel a bit under powered with Sendible.
Sprout Social Advantages
Sprout Social has a user-friendly interface with a slightly cleaner design (in my opinion)
Sprout Social offers 24/7 customer support, whereas Sendible is only available during core business hours
Offers deeper analytics, social listening tools and engagement metrics compared to Sendible
Much wider range of integrations with third-party tools (including Salesforce, Zendesk, etc…)
I personally found Sprout Social's mobile app to be more usable and fully featured compared to Sendinble to manage a social account or presence
Sprout Social Disadvantages
Does not offer a customizable API for advanced social media account use cases, unlike Sendible
Big jump in pricing, starts at $249/month which is really for established businesses up to enterprises
3. SocialBee: Best Budget Sendible Alternative
Summary: SocialBee is another less-heralded social media management automation service that punches FAR above it's price, particularly adept at creating evergreen social media posting and social share re-cycling.
SocialBee Advantages
Unique social media evergreen scheduled post planning and recycling
Abiltiy to create multiple "categories" for social media distributions to different audience types for building specific followers
More affordable pricing tiers compared to Sendible
Offers concierge services for an additional fee
SocialBee Disadvantages
Concierge pricing seems overpriced for what it is (basically onboarding and initial setup)
No built-in WordPress dashboard or calendars (like CoSchedule)
SocialBee Prices: Bootstrap Plans start at $19/month (5 social media profiles), Accelerate Plans start at $39/month (10 social profiles), and Pro Plans start at $79/month (25 social profiles).
SocialBee Alternatives Compared
Summary: SocialPilot has been around for a while, but that doesn't mean they haven't been innovating. Constantly releasing new features, SocialPilot is the affordable (but fully featured) alternative to Sendible for end-to-end social media management.
SocialPilot Advantages
Affordable pricing schedule that scales well (compared to Sendible pricing)
Almost half the price of Sendible
Facebook Ads support
Offers annual payment options (to save additional)
Compatible with Rebrandly, and Sniply link shortening (URL shortener), in addition to Bitly (Sendible only works with Bitly)
SocialPilot Disadvantages
No phone support available
Limited training and tutorials
Interface feels a bit dated compared to Sendible
SocialPilot Prices: Professional Plan starts at $30 per month, Small Team plan for $50 per month, and Agency Plan for $100 per month.
SocialPilot Alternatives Compared
Summary: Agorapulse is another social media platform catering to mid to large scale businesses who need deep insights and analytics tools in additional to basic automation. While it might offer TOO much for a freelancer or basic blog, it is a great option to consider as you scale.
Agorapulse Advantages
Deeper analytics reports than Sendible, particularly for Instagram
Offers 24/7 full support if you need it
Built-in comment tracking and response tracking across all social profiles, followers, and audience groups
ROI based summary reports (better for social media campaign tracking)
Integrates better with Pinterest
Integrates with more social media channel and platform partners (multiple platforms)
More foreign languages supported (Sendible only supports English)
Agorapulse Disadvantages
Initial pricing tier is almost 2x more expensive than Sendible
Not really suitable for freelancers or starter businesses (no "small business" plan)
Agorapulse Prices: Starts at $99 per month for the Medium Plan (10 social profiles), $199 for the Large Plan (25 social profiles), $299 for the X-Large Plan (40 social profiles), and $499 for the Enterprise Plan (60 social profiles).
6. Social Report
Summary: Social Report is another enterprise capable social media automation hub that presents a direct alternative to Sendible on price and features.
Social Report Advantages
Comparable prices to Sendible, but with some different (or additional) features
More robust analytics and real-time data gathering
Better integration with content management teams members
Support staff available 24/7
Unlimited custom reports
Social Report Disadvantages
Dashboard is slightly less intuitive and user-friendly when compared to Sendible
Less market share compared to Sendible (Sendible is the insurgent vs Social Report as the incumbent)
Social Report Prices: $49/month Standard Plan, $99/month Advanced Plan, and $199 Pro Plan
7. Best for Pinterest: Tailwind
Summary: If you are serious about getting Pinterest traffic, Tailwind is a must. No other social media automation platform has the depth of features and capabilities of Tailwind.
Tailwind Advantages
The only social media solution specifically aimed at maximizing Pinterest ROI
Also has a similar feature set for Instagram
Can add mulitple "collaborators" to one account (great for team collaboration)
Pay per account, you can add as many as you want to one central dashboard without a complicated pricing structure (pay for what you need)
Certified Pinterest and Instagram Partner
Generous Free Trial period
Tailwind Disadvantages
No Facebook, Twitter, or LinkedIn integrations (or anything beyond Pinterest and Instagram)
You will probably still need to find a separate solution to manage your other channels (which adds costs)
Be careful about spamming, Pinterest can ban social media accounts that are blatantly gaming the system (and Tailwind amplifies any tactics)
Tailwind Prices: Tailwind starts at $15/month ($9.99 if billed annually) per website and $799/month for the Professional Plan (ideal for agencies and large enterprises).
Further Reading:
Summary: If you are running an agency, PromoRepublic is the way to go with in depth white label reports and comprehensive media analytics.
PromoRepublic Advantages
In-depth White Label reports available
Better brand management and social media monitoring dashboards and reports
Robust content library to easily pull and schedule social media posts for shares / re-shares to followers
Social Media Marketing automation features and integrations with CRMs and other media management tools
Built-in graphics editor
More affordable pricing plans (with more options for different business types)
24/7 live support available
PromoRepublic Disadvantages
Not as much training and support as Sendible
No fully functional free version (just a free trial)
PromoRepublic Prices: For small businesses offers a Solo Plan for $9/month and Standard Plan for $39/month. Then for larger businesses and agencies offers a Professional Plan at $79/month and an Advanced Plan starting at $182/month.
9. SocialOomph
Summary: While SocialOomph is a capable fully featured social management tool, it stands out as perhaps the best tool for managing Twitter accounts.
SocialOomph Advantages
Particular deep feature set for Twitter automation and analytics
Long track record in business (since 2008)
Excellent customer service and customer support thru ZenDesk
Basic media management free plan (limited to one user)
Much more affordable pricing tiers compared to peers (no massive jumps)
Custom quotes available for unique business types
SocialOomph Disadvantages
Throttles posts at 60 per hour per profile / blog
Fewer third-party media management integrations compared to Sendible
SocialOomph Prices: Advanced Plan starts at $15/month, Pro Plan scales to $25/month and Business Plan hits $55/month.
Summary: Loomly is another of the more recent social automation tools hitting the market, having learned a few tricks from Sendible. Loomly adds some nice touches (and cheaper price points) in addition to full Pinterest integration.
Loomly Advantages
Offers full Pinterest integration (Sendible does not)
Visually pleasing calendar management dashboard
More affordable starting price
Email and push notification support and integration
Loomly Disadvantages
Limited brand management capabilities
Limited CRM integrations
Fewer overall integrations in general
Loomly Prices: Base Plan starts at $34/month, Standard Plan is $76, Advanced Plan at $159/month, Premium Plan at $332/month and Custom Pricing for Enterprise Plans.
11. Hootsuite
Summary: Hootsuite (along with Buffer below) is one of the "old guard" social media marketing and management tools. Hootsuite provides a particularly user-friendly interface with affordable pricing tiers for all types of businesses.
Hootsuite Advantages
Full 30 day Free Trial period
Robust performance metrics (all tiers) to guage engagement
Contest tool to help with social contests
Annual pricing available
Hootsuite Disadvantages
Large jump in pricing from Pro Plan > Team Plan ($29/month to $129/month)
No sentiment analysis like with Sendible
Less functional content curation
Hootsuite Prices: Pro Plan starts at $29/month, Team Plan scales to $129/month, Business Plan up to $599/month and custom Enterprise Plans available beyond that.
Further Reading:
12. Buffer
Summary: Buffer (along with Hootsuite) is now one of the "old" social media scheduling tool incumbents, having evangelized a generation of social media marketers. Buffer is definitely one to at least take a second look at as they have evolved (slowly) over the years.
Buffer Advantages
Better mobile app tools and social media dashboard compared to Sendible
Much longer track record in business as a social media tool
Most integrations of any social media networks management tool
Free Trials available
Integrates with Google Analytics
Buffer Disadvantages
Limited social media analytics at entry level tiers (compared to Sendible)
No pure automated post recycling (like SocialBee)
Starter plan throttles you to scheduling out 100 posts at a time
Limited content curation capability
Huge jump in price from Pro > Premium Plans ($15 > $65/month)
Complicated pricing tiers and structures based on "Publish", "Reply", and "Analyze" (much of which Sendible and others include standard)
Buffer Prices: The core Buffer plans (under the most popular "Publish" plans) start at $15/month for the Pro Plan, $65/month for the Premium Plan, and $99 for the Premier Plan.
Buffer Alternatives Compared
Final Send: So What's the Best Sendible Alternative?
As you can see, there are a LOT of Sendible alternatives to choose from. If I had to highlight just a few I would say to go with the following for a variety of reasons: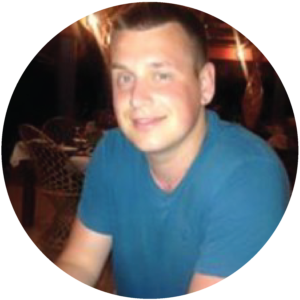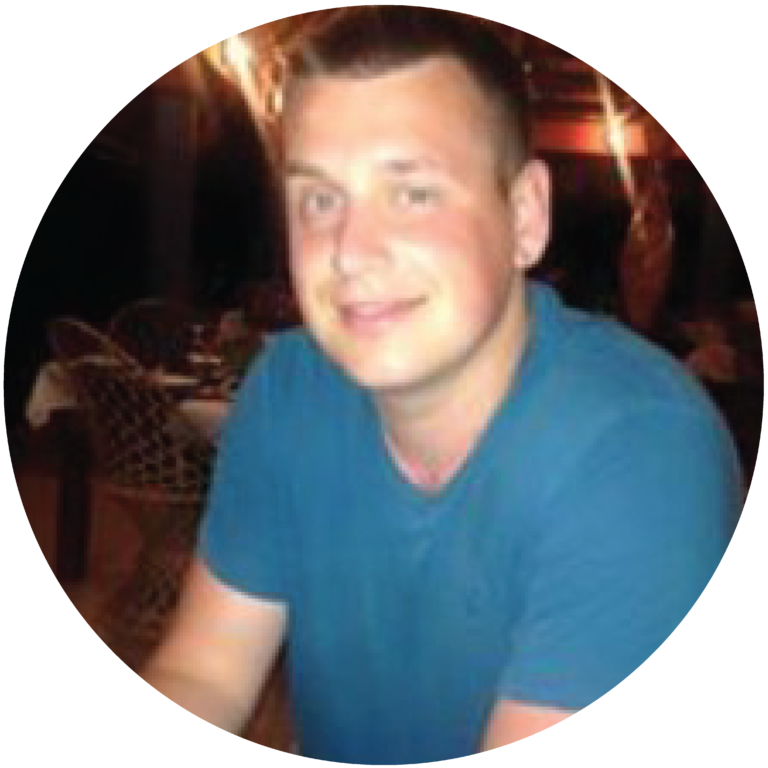 Latest posts by Ewen Finser
(see all)