Last Updated on March 7, 2023 by DMEditor
Getting one of the best CoSchedule alternatives can help you save both time and effort you need to boost your social media marketing campaign.
Most bloggers and online marketers will agree that it takes 20% time to create engaging content for your target audience.
Well, 80% of the rest is consumed in promoting your blog posts to boost traffic, clicks, and conversion.
It can be overwhelming with over 200 social media sites to choose from, decide which social network is best for your business, curate content for each, schedule the best times to post on each, and then follow up on campaign analytics to measure performance.
Bottom Line Up Front Summary: In case you want to cut right to the chase, here are the top 5 CoSchedule substitutes I've found…
Social sharing buttons will help you boost social shares by 52%, although this is now common:

CoSchedule helps users do this by automating social media posting and offering an easy to use, drag-n-drop posting calendar. You can schedule social media posts for a whole year in just minutes and in one sitting as well as right from your CoSchedule content planner/post editor.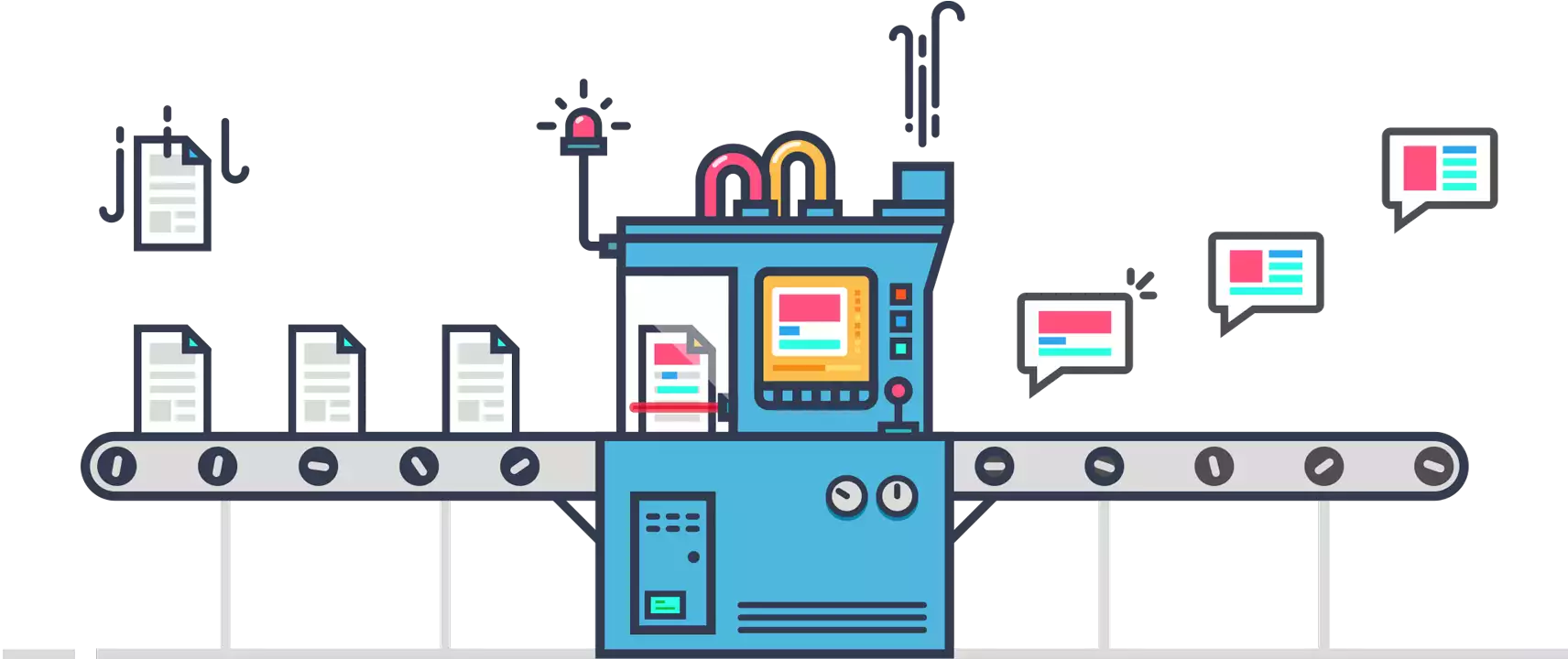 Missinglettr is My New Fav
Missinglettr wasn't initially on my radar, but when a colleague recommended it and I tried it out.... INSTANT Coschedule replacement. Not only is it much less expensive (even on the highest tier), but it is dead simple to use.
Try Missinglettr FREE
We earn a commission if you click this link and make a purchase at no additional cost to you.
It works with Facebook, Twitter, Google+, Instagram, Linked, Tumblr, and Pinterest among others. It has an integration API for WordPress sites, Buffer, and Bitly as well.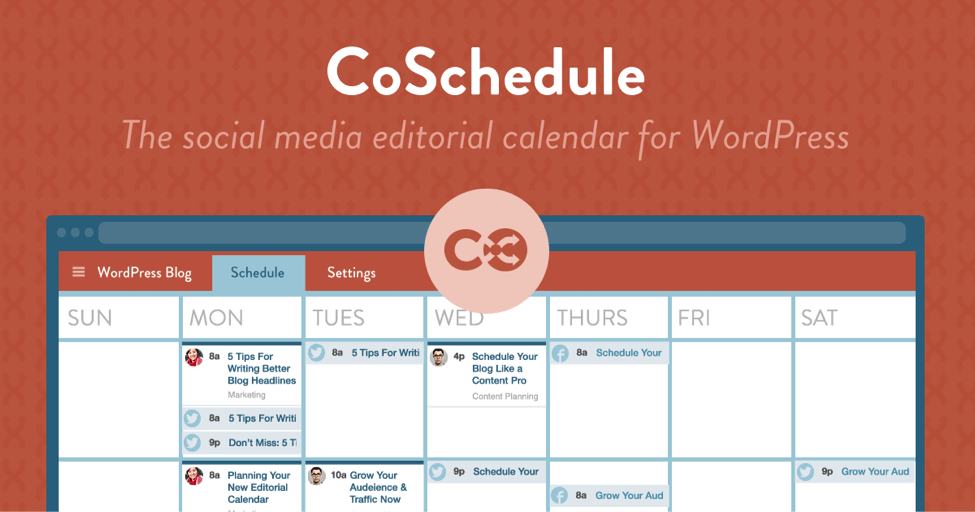 Despite its awesome social media marketing tools, CoSchedule is not perfect.
First, as CoSchedule features have increased, the price has shot up to unbearable levels for many bloggers and marketers.
Second, CoSchedule is only for WordPress. If you use other CMS platforms, you'll need to look elsewhere.
Third, a significant number of you just do not like CoSchedule that much. Perhaps you want to compare advanced social media post scheduling tools out there.
So what are the top alternatives to using CoShedule's social media automation software?
The Best Social Media Automation Tools for Smart Bloggers and Marketers (Minus CoSchedule)
There are dozens of them, but we have chosen only the ones that compare to CoSchedule (and outdo it). So you won't find social media scheduling plugins meant for just one social network such as Tweetdeck, Click to Tweet, Better Click to Tweet, or Nelio plugin for WordPress.
Enough with the backgrounding already, huh.
WAIT: Looking for the best automated tool specifically for Pinterest and Instagram? Tailwind literally 5X'd my traffic from Pinterest and Instagram in 90 days… Get started with the Free Trial here.
Here's your list of the best CoSchedule alternatives to choose from:
I have to say when I initially compiled this list MissingLettr was NOT on my radar at all. That changed quickly when a colleague recommended it and I tried it out.
Put simply, MissingLettr is the ideal content distribution and re-posting AUTOMATION platform I've tried…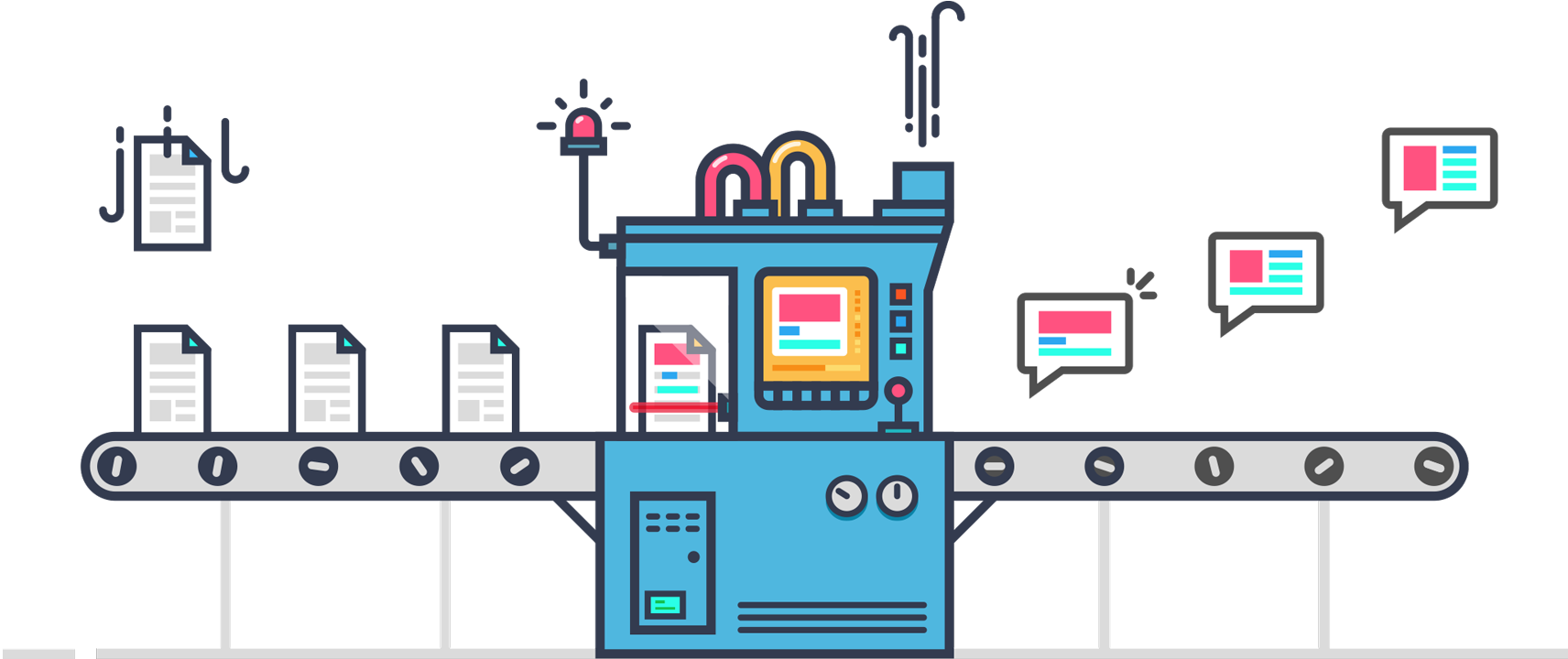 Why Choose Missinglettr:
Missinglettr isn't a plugin and functions similarly to Buffer and Hootsuite in terms of account setup, starting with integrating your site's RSS feed to their system. The onboarding process is literally idiot-proof and completely streamlined.
Missinglettr automatically creates a new campaign whenever new blog posts is published. If you want to promote it, you can "review the campaign", add any relevant hashtags or decide you don't want to promote.
If you decide to continue, the system automatically scans the blog post to find 20+ different excerpts and image suggestions for both the INITIAL post AND to repurpose over the course of the next year. Unlike Buffer (which has a "best time to publish"), Missinglettr has you manually input a handful of times throughout the year to share a post on your various social media platforms (up to 10 platforms on the "Bussines Plan".
Other nice features are an integration with Medium that lets you instantly share your full post to Medium (Medium is safe to re-publish to for SEO purposes).
In terms of pricing, Missinglettr is 100% free for 1 site, 1 social medial profile and 2 campaigns per month, otherwise the Personal Plan starts at $15/month and the Business Plan is $40/month.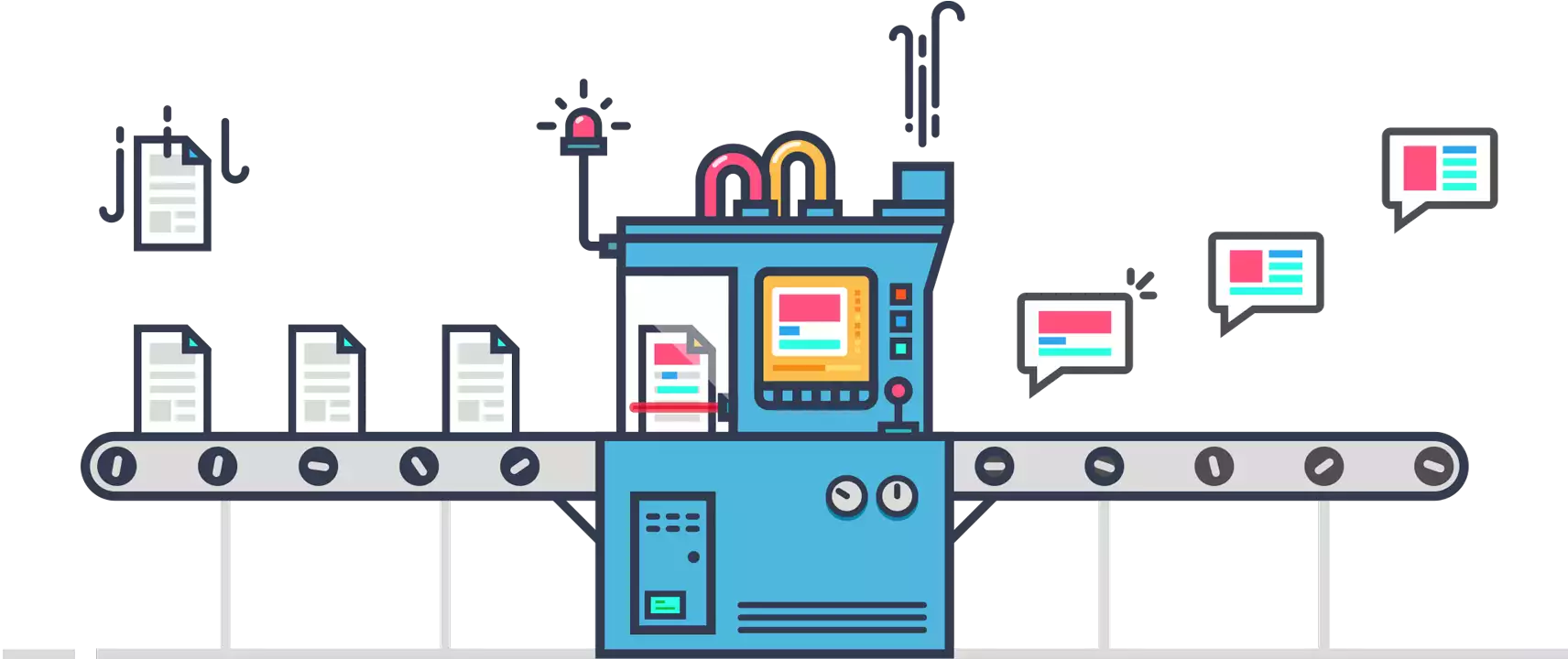 Missinglettr is My New Fav
Missinglettr wasn't initially on my radar, but when a colleague recommended it and I tried it out.... INSTANT Coschedule replacement. Not only is it much less expensive (even on the highest tier), but it is dead simple to use.
Try Missinglettr FREE
We earn a commission if you click this link and make a purchase at no additional cost to you.
Further Read: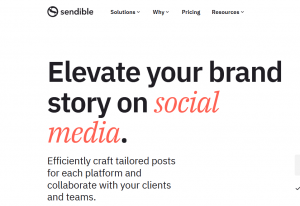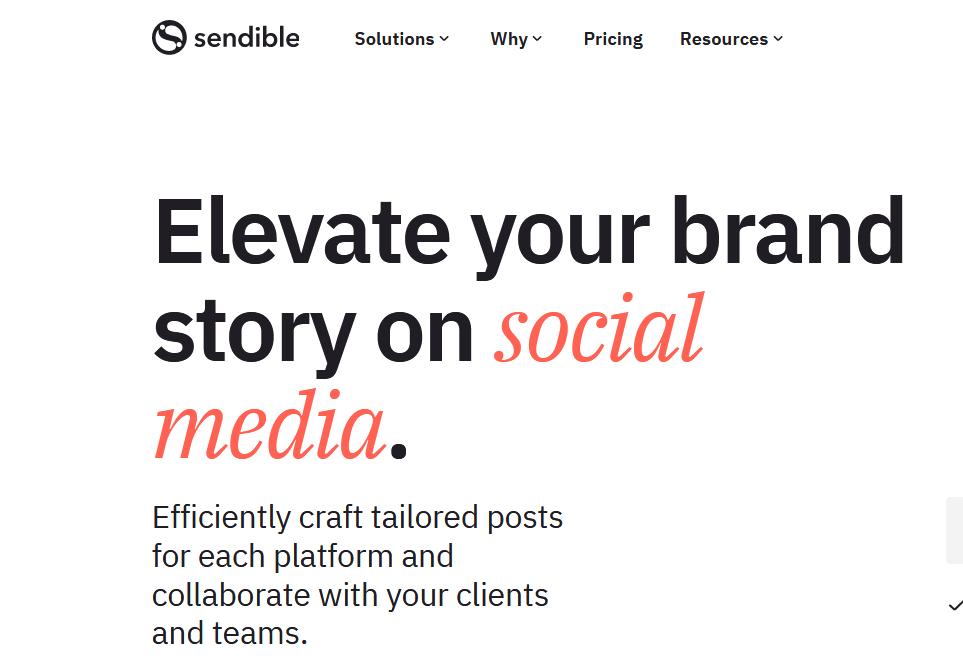 Sendible is a well-established social sharing and distribution platform, with an easy to use interface and more up to date features compared to CoSchedule.
Sendible is unique because you can change your dashboard to your preferences. When I signed up, my default was the calendar view. But you can easily change your dashboard to a stream view by clicking the "Stream" option on the menu bar.
The standout Sendible features for me are definitely the ease of use, social listening, built-in lead targeting (great for sales based organizations), and better overall performance analytics than almost every tool I've tried.
Sendible not only offers more features than CoSchedule, but far better ones. I'm especially impressed with their content marketing recommendation tool, something that the entry-level C0-Schedule tool doesn't offer. It even takes insight from your audience to recommend great content.
Sendible has more and better features than CoSchedule. If you're looking for more features, definitely go for Sendible over CoSchedule.
Editor's Choice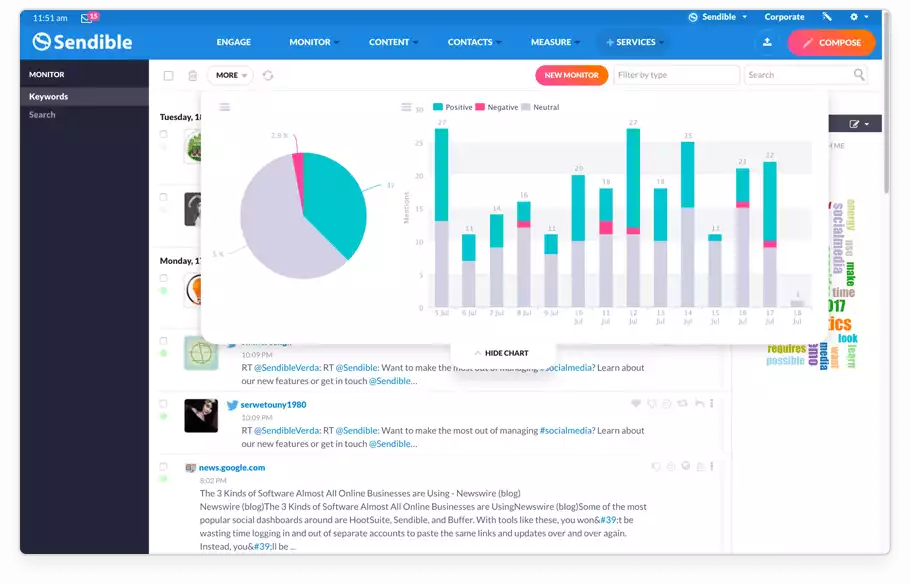 Why Go With Sendible?
While Sendible doesn't offer a free plan, you get what you pay for! Sendible has THE most robust social media tracking and reporting dashboard I've seen. The user interface is intuitive to use AND the customer support team is BEYOND outstanding (I was blown away by the level of expertise).
Buy Now
We earn a commission if you click this link and make a purchase at no additional cost to you.
Further Reading: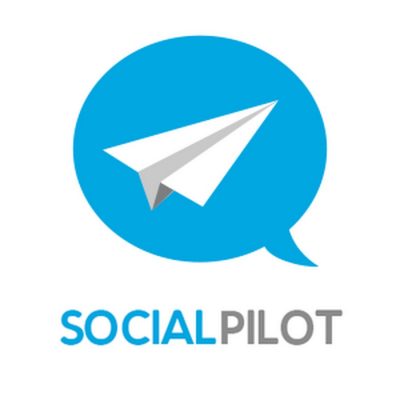 This platform is great for both solo social media managers and marketers as well as SMM agencies.
Why Choose the SocialPilot Marketing Suite?
If you need a brilliant social marketing tool for connecting up to 50 social profiles, upload up to 500 posts in one go (bulk scheduling), and custom RSS feed for content discovery and curation, SocialPilot may satisfy you.
You can collaborate with a team to measure and interpret various social media platform performances including analyzing engagement, clicks, and conversion. Each member will have their own tasks outlined for them as planned by the admin.
The drag and drop editorial calendar is easy to use, helping you to reschedule posts depending on trending events so you can benefit from the ongoing social forces. You can even re-share your evergreen content this way.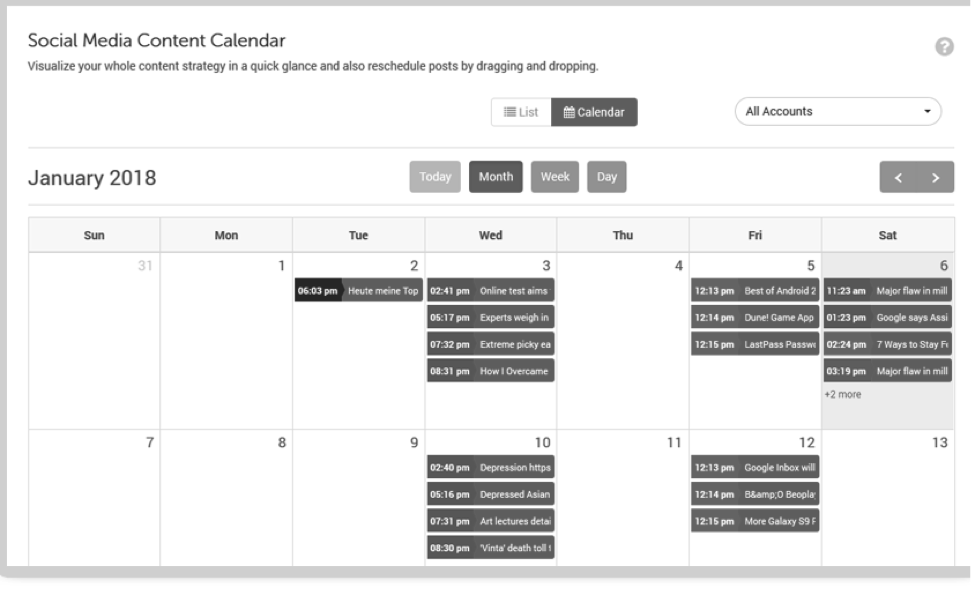 SocialPilot has in the recent past added a bevy of cool features that you might find unique as they are resourceful including:
Add your brand name on Facebook posts
Invite clients to collaborate with you on the app
Supports video, GIFs, and other image formats
Includes an IOS and Android mobile app and browser extension for added access across multiple devices and team members
SocialPilot and CoSchedule wear similar hats, although the latter adds the ability to add up to 25 RSS feeds. Also, a section of SocialPilot users wishes the app offered more detailed analytics.
Learn More About the Pricing Plans Here
Further Reading: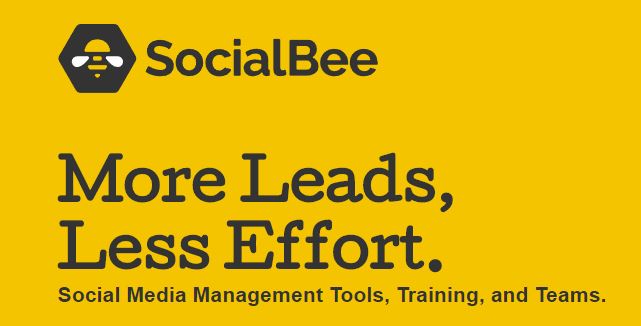 SocialBee is another upstart social media automation tool that I LOVE for basic automation and evergreen content recycling.
If the MAIN feature you want is social media recycling, then SocialBee is the best – most cost effective – option out there.
Why Choose SocialBee Marketing Suite?
SocialBee integrates with all of the major social media platforms, offering a super-easy way to automate social posting.
All you have to do is set it up ONCE and then with the click of a button SocialBee will find the best days/times and automate posting (across ALL platforms) indefinitely into the future. In this way, SocialBee actually requires the LEAST work of any social media automation tool that I've tried.
One of my favorite features is the Evergreen Posting function (the main reason I use SocialBee), but they also have a great way to "categorize" groups of posts and then assign them to a different posting schedule. For example, I created a "Top Posts" category, "Friday Wins" category, and the "Old Refresh" category to target different groups of content and specific posting intervals.
Pricing for SocialBee starts at $19/month for 1 "workspace" and 5 integrated social profiles, then $39/month for 10 profiles and $79/month for 5 "workspaces" and 25 profiles (ideal for portfolios or agencies).
Learn More: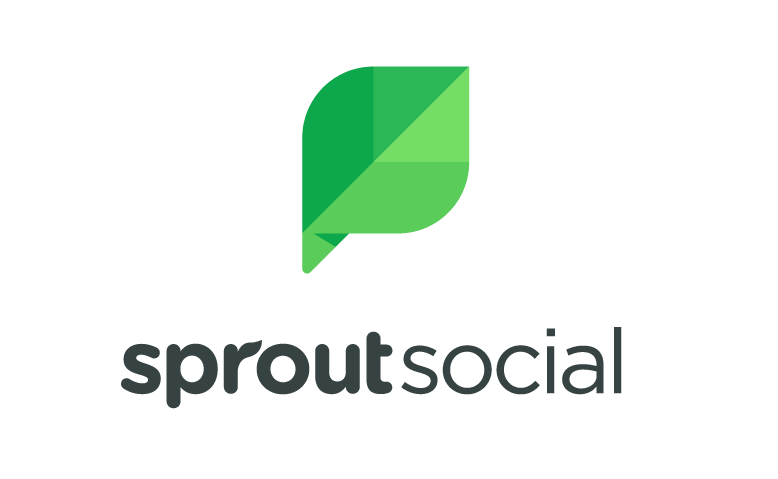 Sprout Social has a collection of powerful social media automation tools and almost equally conspicuous missing features.
Why Choose Sprout Social Marketing Suite?
You will get a cleaner, easier to use user interface compared to say, the HootSuite social media tool, and inbuilt image editor.
For instance, you will find all messages neatly structured in a single inbox thread, making it easy to manage multiple social media platform messages at the same time and within the same interface.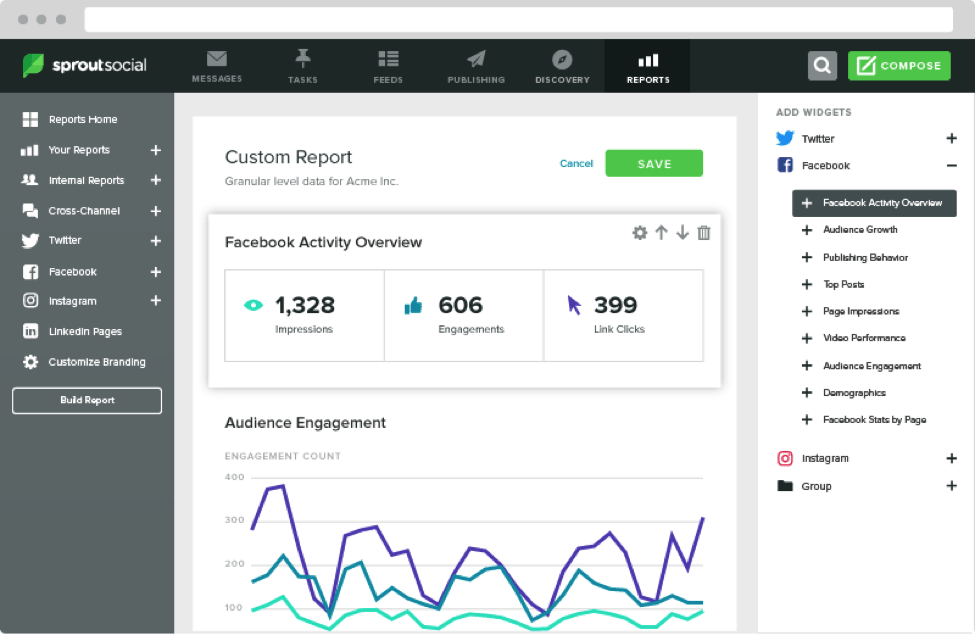 That will help your team boost their productivity and learning curve too, seeing that Sprout Social supports team collaboration. In fact, it takes it further by assigning different social media marketing management tasks to the appropriate team member as pre-approved.
Moreover, the app provides powerful reporting that is displayed in both graphic and text formats that are easy to grasp for entire teams. You can access and digest Google Analytics data as well as monitor social channels performance from within.
Basically, Sprout Social combines the powers of the best CoSchedule alternatives for its capable package.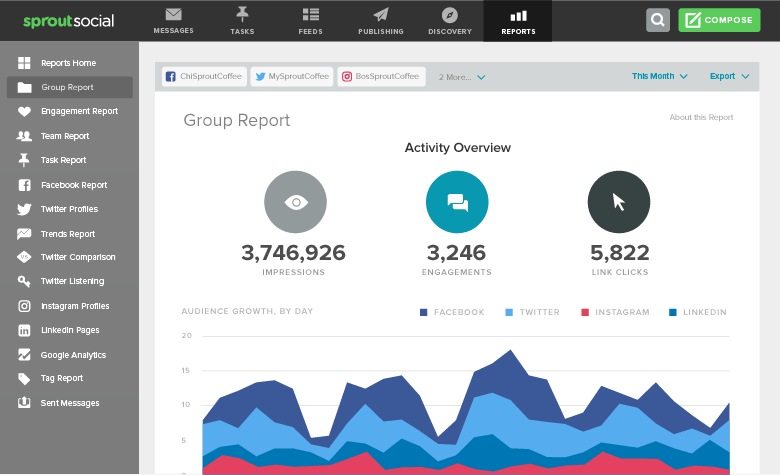 However, you would miss a Pinterest and Instagram integration if you choose Sprout Social for posts scheduling. Still, it does not simultaneously post to multiple Google pages. Yet, you would need to part with $99/month per user with their starter plan after their 30-day trial period expires.
Further Reading: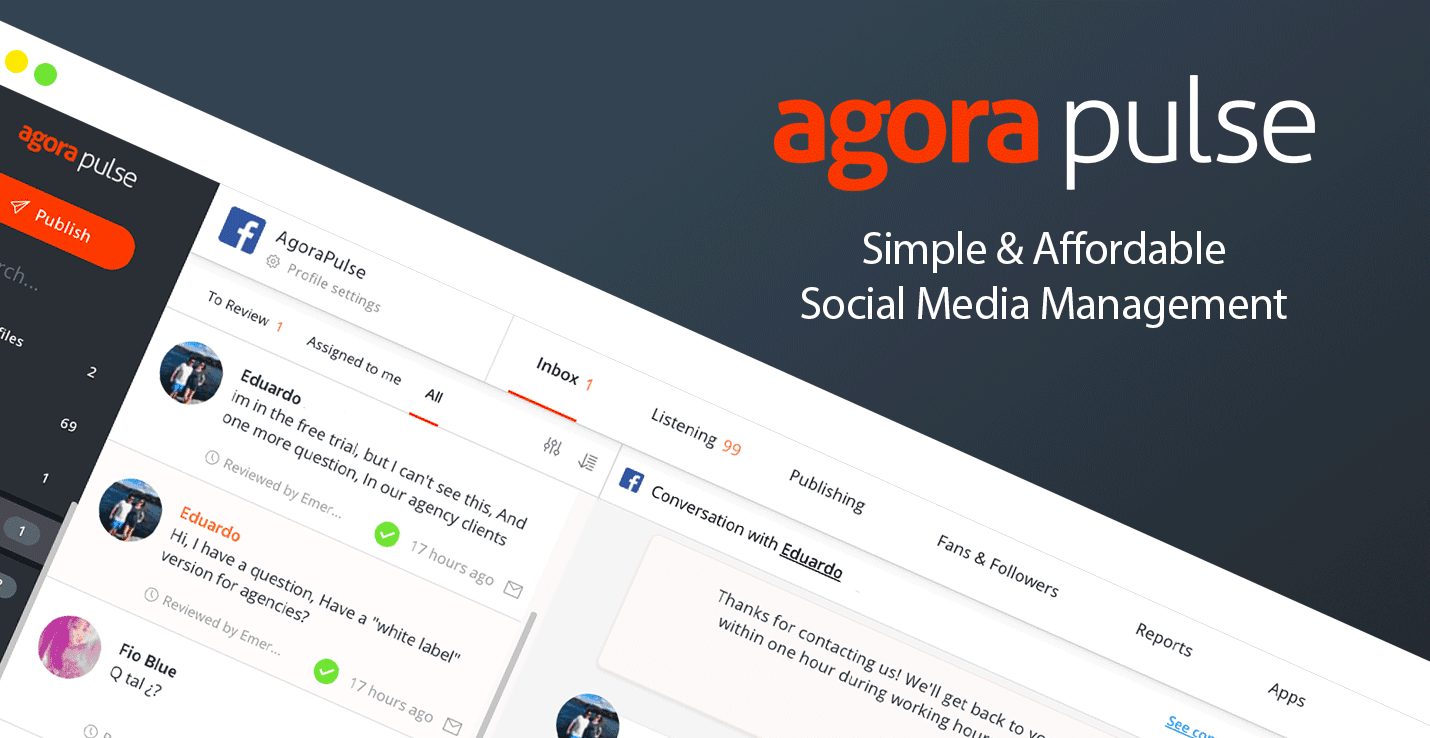 Want an advanced SMM tool that combines social CRM capabilities as well as running promotions, quizzes, and contests within one, easy to handle display?
Why Choose AgoraPulse:
Right off the bat, this is a premium product best utilized by seasoned social media marketers and account managers. You will find its customer relationship management, social media marketing campaign monitoring, and deep analytics powerful. You and your team can then use the inbuilt team collaboration feature to analyze what works best for your target audience and social media marketing ROI.
You can also re-queue tweets, calculate the best times to post on your social media accounts, and include video posts from the AgoraPulse mobile app for both IOS and Android users. The app is a useful and convenient way to use the Social Inbox, which displays messages from various social media platforms as you would view your Gmail Inbox.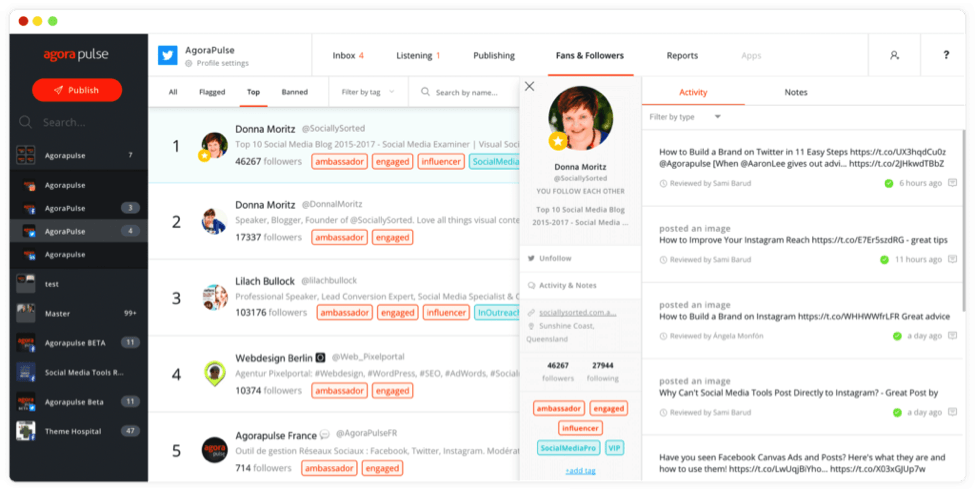 From there you can decide to hide all mentions of your brand or social media updates you have already seen. That means you will not have to spend extra minutes wondering who you last replied to after taking a break from the interface for a while.
You can easily reply to inbound messages from all six major social networks, including YouTube, but with the exception of Pinterest.
Also, you are free to try out their social media scheduling tool and social marketing automation platform for a trial period before deciding whether to sign a contract with them.
Further Reading: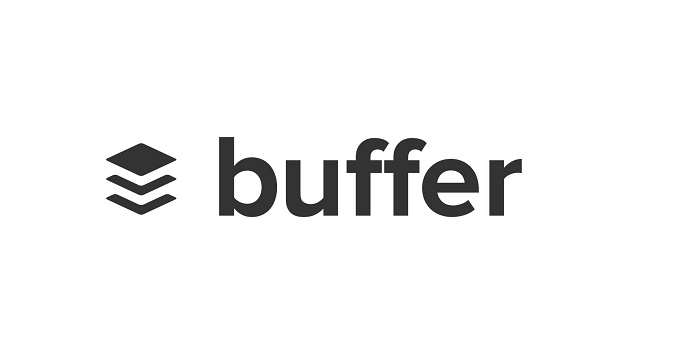 Buffer is such an awesome CoShedule alternative that CoShedule had to have a Buffer integration. In fact, many other blogging and social media tools integrate with Buffer, probably powered by Zapier or IFTTT.
Why Choose Buffer:
You'll get coverage on Facebook, Twitter, LinkedIn, Pinterest, and Google+. They have recently added direct scheduling for Instagram.
In all these platforms you can schedule posts to go directly to specific pages, groups, and profiles. You'll also get a BulkPublish, Upflow, and Hiplay integration, as well as a Chrome extension.
Another nice feature is too view historical data on the best shares, which in turn inform post ideas for the future.
Moreover, Buffer lets you automatically post-social media snackables at just the right time. That is based on a configuration they have that gauges when your target audience/post content will do best in terms of engagement, clicks, and conversions.

Still, each of the three Buffer pricing plans includes support for the service's image depository as well as access vital metrics for each platform. You can use it for free with up to five social media accounts as well as use the stock images they provide within the app.
Better yet, you can create custom graphics using the inbuilt Pablo tool. Pablo empowers users to create infographics and other image types at the right size and pixels for each.
Moreover, the Buffer mobile (IOS and Android versions) is handy for helping you do all these and more on the go. As your social media profile grows, you might find Buffer becoming limited and quickly expensive.
Yet, if you need all of the Buffer features plus automatically create posts with hashtags, more powerful content curation, and branded short links, Dlvr.it might be your best CoSchedule alternative.
Further Reading: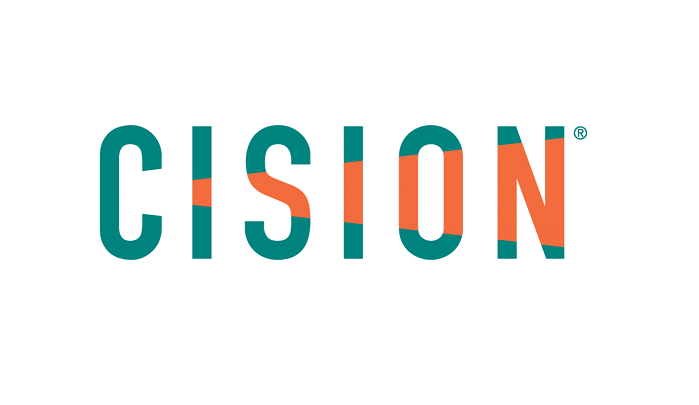 Social media managers that need a PR list building tool will love the built feature by Cision in addition to a host of integrations it offers.
Why Choose Cision:
Cision comes with a drag-and-drop UI within which you can schedule social media posts to the big 5 social media networks (F.T.I.L.P.G+). But it goes further by adding support for Tumblr, Foursquare, and YouTube —so you can schedule video content as well.
Moreover, you will be able to access performance metrics through an integration with Google Analytics, so you know what is working and what needs improving.
Yet, they offer support for some other powerful integrations you might find resourceful: Zendesk, SugarCRM, Desk.com, and Omniture to make it a well-rounded social media automation solution for, especially social media-dependent brands.
But with a Zapier account, you can integrate such capabilities to the likes of HootSuite and Buffer discussed above. Yet, Cision allows you to customize the number of users and connected accounts as well as add images to posts.
Like SocialOomph, you can restrict who logs into the admin account and operates the software.
But with time, you might find yourself outgrowing Cision, especially if you are not particularly PR list building oriented.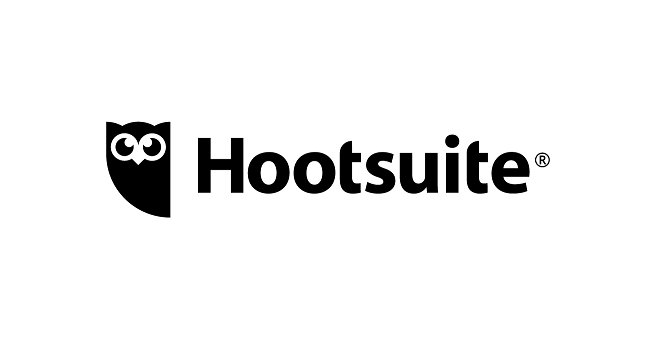 Another top-notch, comprehensive social media automation tool that's considered an industry leader for beginning and experienced social media managers alike, it supports 25 social media networks.
Why Choose HootSuite:
HootSuite platform coverage is similar to Buffer's. But while you can use Buffer to post video content to other social media channels, you will not be able to do so on YouTube—but you can when using HootSuite.
You'll also get a mobile app (IOS and Android) for keeping up with and engaging your social media audience on the go. You also get advanced features such as:
Best times to post on a particular social media platform
Multiple pricing plans
Individual channel performance metrics
Bulk image uploads
Better yet, and like CoSchedule, you can team up with your social media managers or SMM experts and collaborate on social media posting strategy within the app, discover and curate content from quality sources and recycle your most popular/evergreen posts to boost further impact.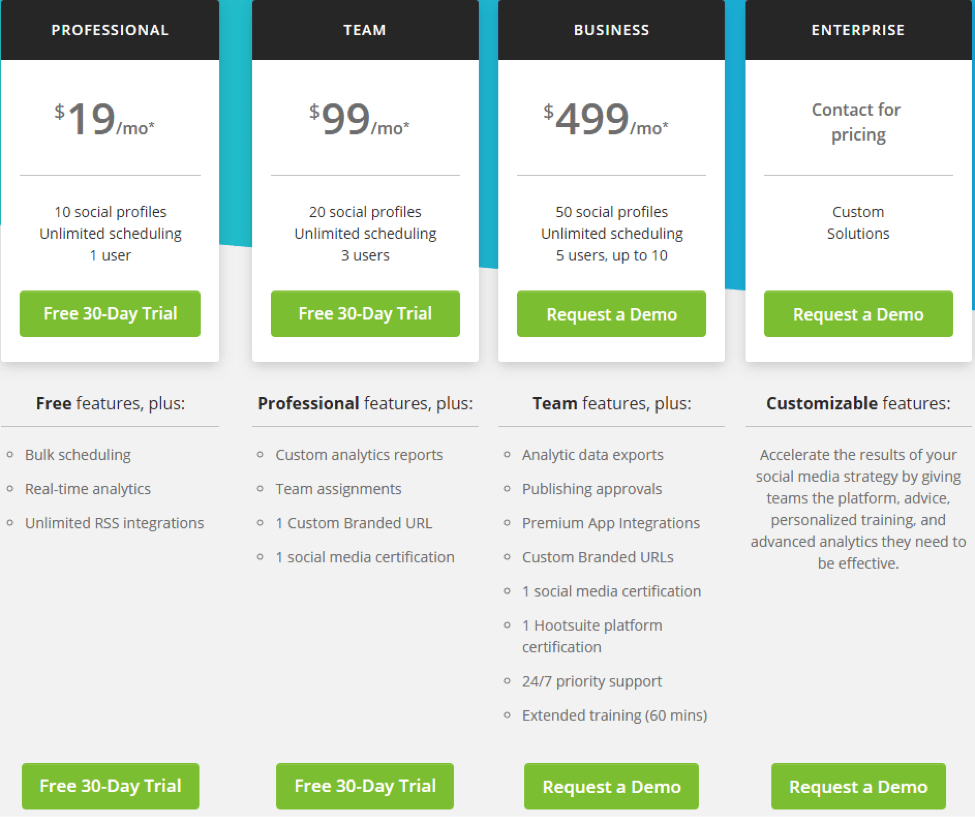 Like Buffer, you'll get a free-for-ever account to start out with on top of a 30-day trial period.
After testing it out, you can decide whether to upgrade to the paid plans. This is also great because you may find HootSuite requires some getting used to before figuring it out.
Further Reading: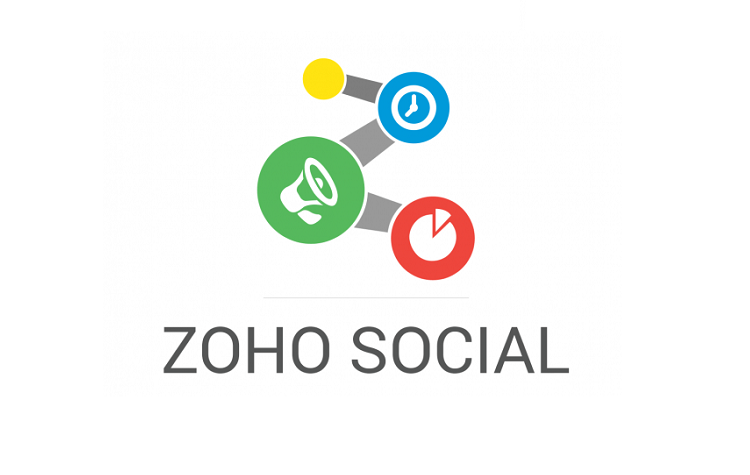 This social media marketing scheduling tool will take your SMM drives to the next level if you are a growing social media brand looking for a simple to use, uncluttered, and cost-effective solution.
It is pretty similar to PostPlanner and Spredfast (so we will not include those again here).
Why Choose Zoho Social:
Like the A-listers here, you'll be able to set the best times to post on social media based on their SMM experience. But you can manually set the best times to boost social media engagement according to your experience—and even mass-upload content to your content calendar.
Expect an easy to use editorial calendar and scheduling dashboard for posting to Facebook, Twitter, Google+, LinkedIn, and Instagram.
With their team collaboration feature, you can brainstorm with your social media experts within the application. For that, Zoho Social has plausible reporting capabilities that your team and yourself will be able to analyze the performance of different social media metrics in real-time.
However, if your brand is big on Pinterest and you'd like a mobile app to keep up from anywhere, you might want to look somewhere else.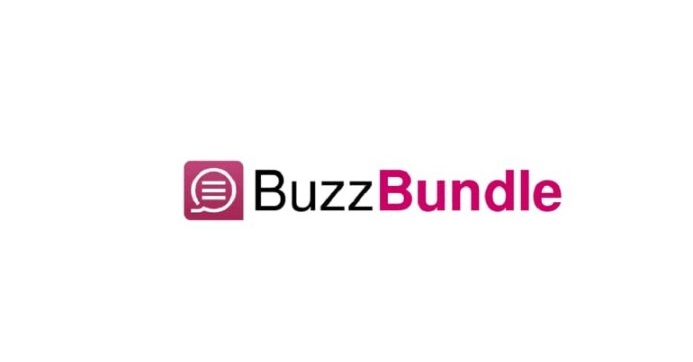 With this CoSchedule alternative, you will have a premium social media automation tool at an affordable price compared to others offering roughly the same social media automation benefits.
Why Choose BuzzBundle:
Like the top-notch tools in this guide, BuzzBundle social media post scheduling and automatic posting cover Facebook, Twitter, YouTube, +, LinkedIn and Google. But what truly sets it apart is its coverage of blogs, forums, and various websites.
That means you can moderate conversations in forums, retweet posts, comments, replies—with images and shortened URLs if necessary.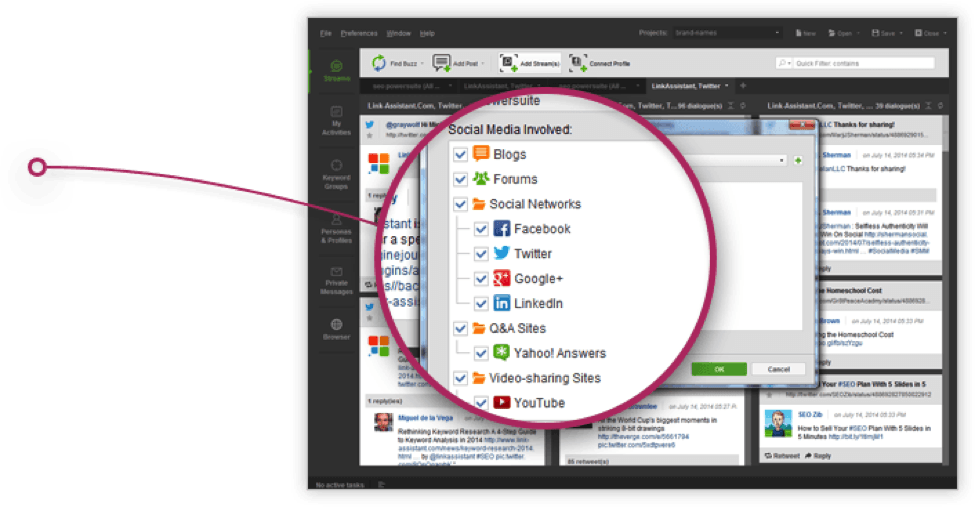 Still, you can post private messages from within the app. Interestingly, if you do not want readers to identify your location, BuzzBundle has a built-in proxy featuring an incognito mode that will block others from identifying your actual location.
You can also set up several personas mimicking an individual, department, or audience. You can add an infinite number of social profiles for each persona—whether you have a free-for-ever account or a professional plan.
Moreover, you can go on and quick-search your conversations to see which ones to delete, edit, and re-schedule.
However, some users may find the app to require a bit of a learning curve to get started with but should be find after, a short climb. Also, it will not calculate the best times to post on social media for you. You will have to look elsewhere for that.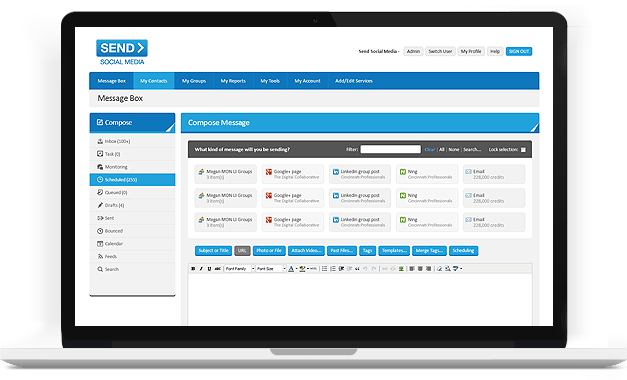 This tool might not exactly be the CoSchedule marketing suite, Buffer, or HootSuite killer for some social media managers but it has a lot going on for it.
Why Choose Send Social Media:
Social media marketers will love it the most. And that is because it packs several more marketing automation benefits than CoSchedule has to offer at the moment.
First, you can schedule and post to at least 30 social media platforms as of this writing. From addressing reviewers on Yelp, retweeting on Twitter, replying to Facebook comments and YouTube reactions to publishing original and curated content on WordPress, you can do it all.
From a marketing automation perspective, Send Social Media supports allows users to set up SMS text campaigns and create email auto responders.
Agencies can use the platform to provide personal logins to individual clients and team members. There is more:
While tucking all those features into one social media automation service may seem like overkill, Send Social Media does a good job of clearing the clutter so you can access only the most relevant information first using several features.
You will still have a significant learning curve to corner, although they provide a couple of training videos to get you started fast and easy.
Honorary Mentions:
Social Media Automation Tools
Platforms that can be connected
Pros
Cons
Price
Buffer
• Works on Facebook, Instagram, Google +, Twitter, Linkedin, Pinterest, Facebook
• Free images for posts
• Available for Chrome
• Detailed analytics on performance and posts
• It doesn't monitor tags, mentions, so you can't track engagement
• Pro - $15 /m
• Premium - $65/m
• Small Business - $99
• Medium Business - $199/m
Hootsuite
• Works with 25 Social media networks
• Different plans for different needs
• 30 Day free trial
• Content curation, scheduling, monitoring, analytics, team management
• Sometimes there are scheduling issues
• Can be a bit complicated for people who are not tech savy

• Professional - $19/m
• Team - $99/m
• Business - $599/m
• Enterprise - not stated
Social Pilot
• Works with Facebook, Twitter, LinkedIn, Google+, Pinterest, Instagram, VK, Tumblir and Xing
• Alerts you if there are issues with your post
• Easy to add users without sending credentials
• Sometimes it disconnects so you have to log in again
• Free trial doesn't work in some countries
• Agency - $100/m or $83.33 with annual billing
• $50/m or $41.33 with annual billing
• Professional - $30/m or $25 with annual billing
• Enterprise - custom plans
Cision
• Works with Facebook, Twitter, Instagram, Pinterest, Google+, Tumblir,Foursquare and Youtube
• Allows to see competitor's success
• Identifies people interested in your brand
• Tracks spam posts, comments and allows interaction with audience
• It may not be as advanced as some competitors
• It is only available online
• You have to fill a subscription form to see the prices
Sprout Social
• Works with Facebook, Twitter, LinkedIn, Google+, Pinterest
• Easy to use & very organized
• Great for single user or a team
• It is a bit costly ($99 a month)
• Works with limited networks
• Standard - $99/m (per user)
• Professional - $149/m (per user)
• Advanced - $249/m (per user)
AgoraPulse
• Works with LinkedIn, Facebook, Twitter, Instagram
• Good for agencies and small companies
• Easy to use
• It may not work with all of the accounts
• Setting up posts can be time consuming
• Sometimes it is buggy
• Small Plan - $49/m or $39 with yearly subscription
• Medium Plan - $99/m or $79 with yearly subscription
• Large Plan - $199/m or $159 with yearly subscription
• Enterprise - $299/m or $239 with yearly subscription
Zoho Social
• Works with LinkedIn, Instagram, Twitter, Facebook, Google+
• Mobile access
• Detailed analysis
• Real time monitoring dashboard
• May not support the platform you need
• Some scheduled posts get posted in advance
• Standard Plan - $10 m/ or $8.33 with annual billing
• Professional Plan - $50/m or 41.66 with annual billing
• Agency Plan - $83.33 (only yearly subscription available)
• Agency Plus Plan - $125 (only yearly subscription available)
BuzzBundle
• Works with Twitter, Google+, Facebook, Instagram, Youtube, LinkedIn
• Possibility to change projects with drop down menu
• Easy to switch between personas
• It is an app. No web version.
• Free - $0
• Professional - $199
• Enterprise - $399
Send Social Media
• Works with at least 30 social media
• Detailed analysis of clicks, shares, comments etc.
• Detailed custom reports
• The system crashes sometimes
• Does not work well with Instagram
• Charge customers extra even after canceling account
• Professional - $59/m
• Business - $249/m
• Enterprise - $1000/m
(There is a 10% discount for annual payments)
Conclusion: So What's the BEST Alternative to CoSchedule?
The best CoSchedule competitors will make it easy for you and your marketing team to plan, edit, schedule and post your social media messages in a few clicks — just like you would with a CoSchedule account or better.
From the dashboard of your favorite CoSchedule substitute, you should be able to find workable analytics from at least each of the five major social media platforms: Facebook, Twitter, LinkedIn, Instagram and Google+.
If it covers YouTube, Pinterest, forums and blogs, as well as Tumblr and WordPress integrations, even better. Some CoSchedule competitors such as Missinglettr, HootSuite, Buffer and Send Social Media offer all-inclusive features that CoSchedule is yet to offer—at least not nearly as seamlessly.
That way, you can examine which channels are responding positively to your social media posts in real-time, so you can act accordingly to further increase brand engagement and conversion optimization via social media automation.
That said, it is up to you to decide which of these options reads like the best social media automation solution to your social marketing needs.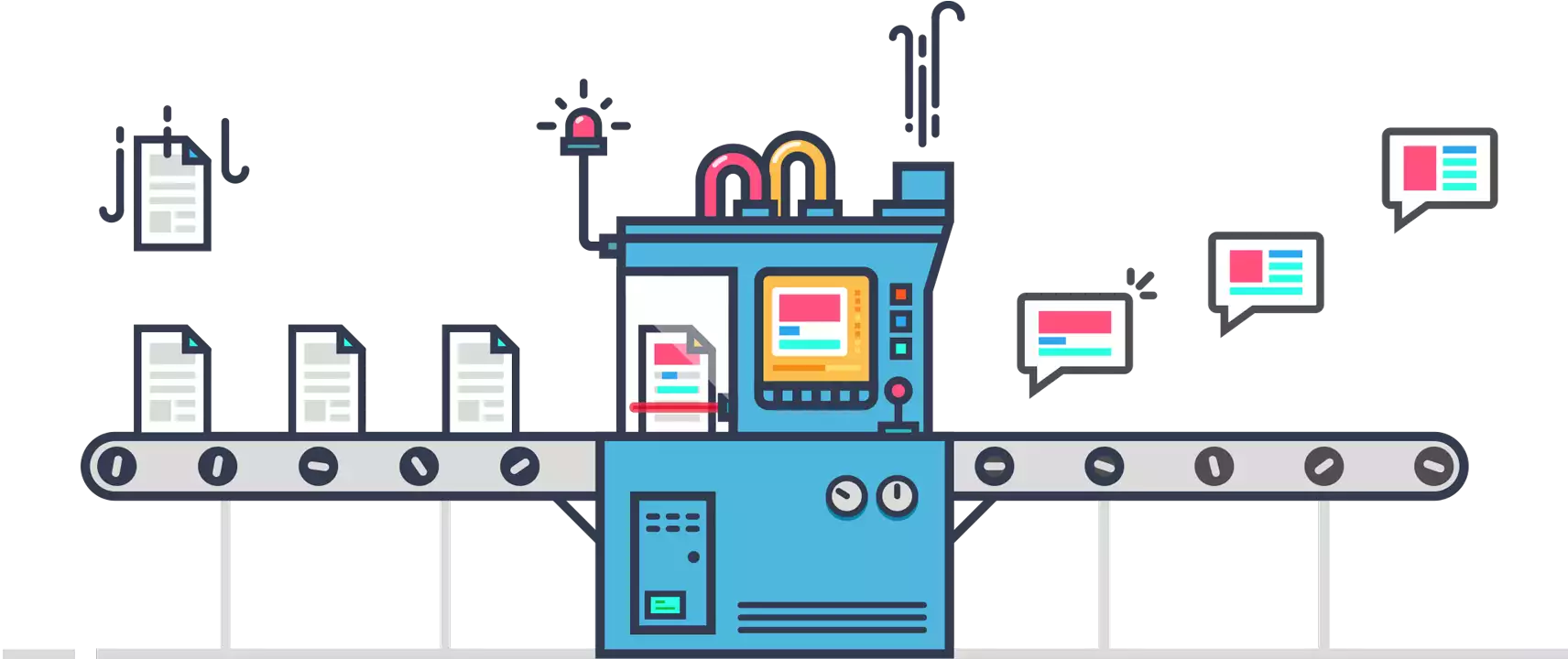 Missinglettr is My New Fav
Missinglettr wasn't initially on my radar, but when a colleague recommended it and I tried it out.... INSTANT Coschedule replacement. Not only is it much less expensive (even on the highest tier), but it is dead simple to use.
Try Missinglettr FREE
We earn a commission if you click this link and make a purchase at no additional cost to you.
Additional Research: How to Find the Best Social Media Tools for Your Business
Would you have a favorite feature to rave about any one of these CoShedule alternatives or any other you'd like to add to this list?
Over to you in the comments section below.
Further Reading on Social Media Tools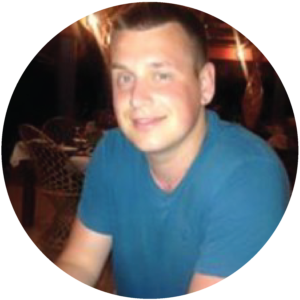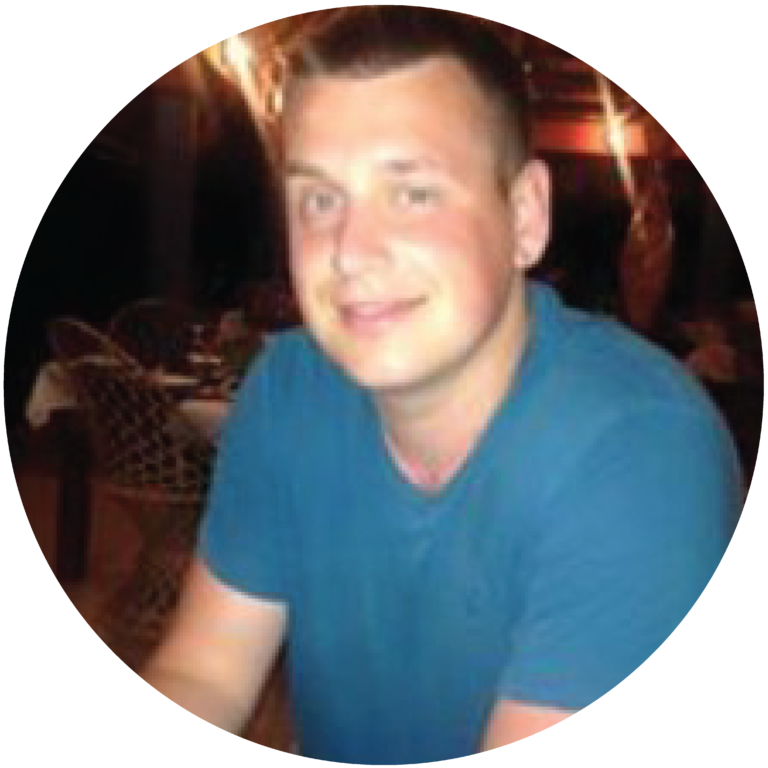 Latest posts by Ewen Finser
(see all)