Last Updated on June 30, 2022 by DMEditor
Online marketing today requires the generation of leads that will make purchases to keep businesses profitable for any business owner.
If you are still relying on a generic homepage, then you are behind the times. A landing page software is a better suited to highlighting customer needs and targeting them. Landing pages are not easy to build unless you have coding and webpage building experience.
For the less tech-savvy, landing page builders can make the whole process a breeze. Some tools will not only help you build these essential pages but will also help you to monitor their performance.
Leadpages was (and still is) a leading sales funnel platform, with a strong track record in the industry. That said, it's no longer the only option out there.
Maybe you've tried it out and still need something more? Or, read a Leadpages review that just seemed TOO glowing?
So what are the Leadpages competitors worth checking out?
The best Leadpages alternatives are:
Leadpages Alternatives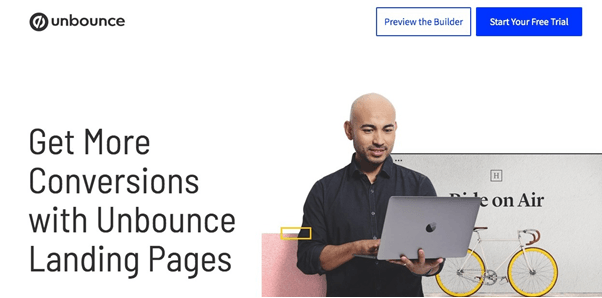 Unbounce is a landing page builder that lets you create beautiful, high converting landing pages for your campaigns. As well as building landing pages, you can also create popups and sticky bars to capture leads from people visiting your website.
You can build your pages from scratch, or you can customize the templates available (there are over 100 to choose from), so it's easy to create exactly what you have in mind, and match your company's branding. Once you have the perfect design, you can clone and edit the page to use for future campaigns, so there is no need to start from scratch every time.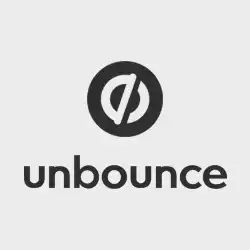 Landing pages and campaigns that convert: Unbounce
Unbounce's Conversion Intelligence Platform pairs your company's know how with machine learning to deliver great results. Get 20% off your first three paid months, plus a 14-day trial.
Start saving!
We earn a commission if you click this link and make a purchase at no additional cost to you.
Unbounce Features
Landing pages
Popups
Sticky bars
Drag and drop interface
100% mobile responsive
Publish to WordPress website with 1 click when you install the plugin
Video backgrounds
A/B split testing
Real-time analytics dashboard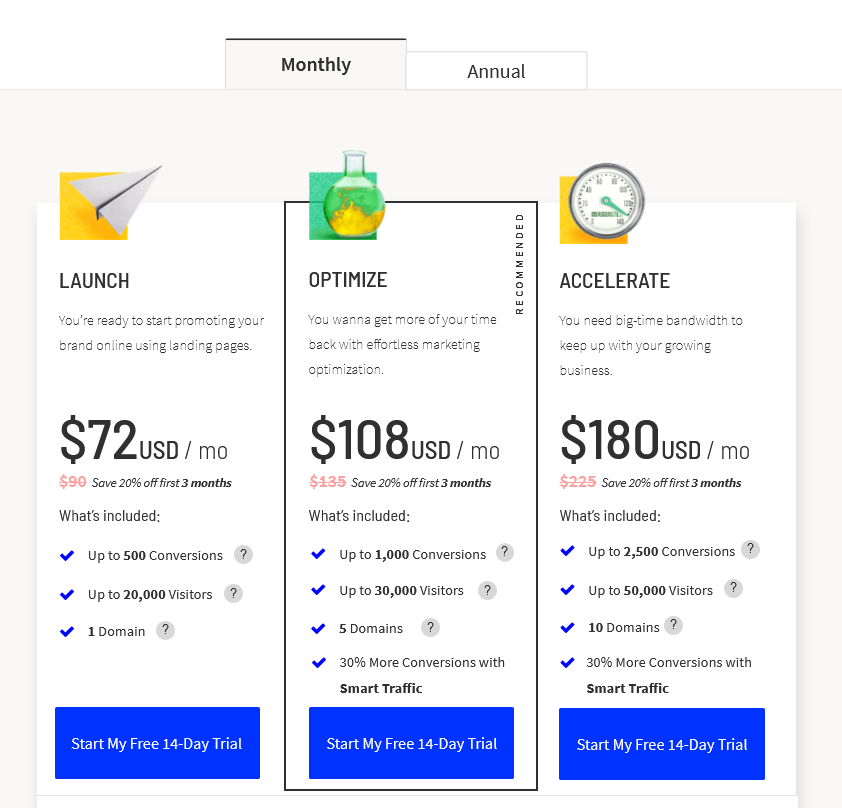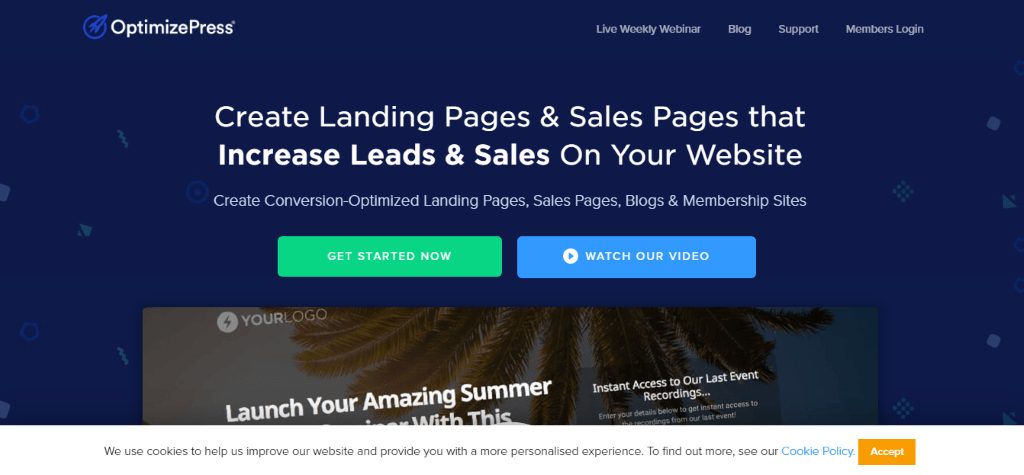 OptimizePress is a feature-packed platform that not only helps to create landing pages but sales pages, training ages, launch funnels, marketing sites, and portals for members. The platform will also help manage your WordPress pages.
Its Main Features
Landing pages live editor
Just like the other mentioned landing page builder option, OptimizePress has a drag and drop editor that works in real time. This means that you do not have to keep refreshing your pages as you design. The editor is also very intuitive and easy to use.
Templates and elements choice
The platform has over 30 templates that you can import over to your website to keep your conversions high. It also has over 40 elements that will assist you in customizing your landing pages. These include video and audio players, order and guarantee boxes, progress bars, content toggle, countdown timers, Facebook comments amongst others.
Fully responsive pages
This feature ensures that all pages work optimally on all screen sizes and gadgets.
Other highlights
Membership portals to help manage its users
It helps create an issue drip content to your subscribers
Integrates with other email automation tools and provider to increase your leads
The platform has an incredibly detailed help page to help new users to master its use
You can also reach their help team through ticketing
Pros
Beautiful landing page templates
Easy to use live editor
Well packaged and comprehensive documentation and support
Fully responsive templates secure plugin
Has a membership portal
Cons
Has fewer models than other landing page builder competitors
Has fewer tools too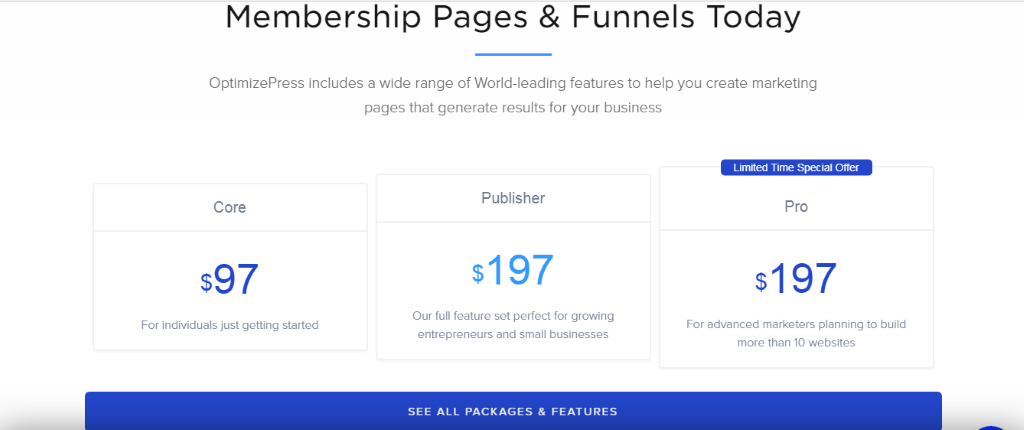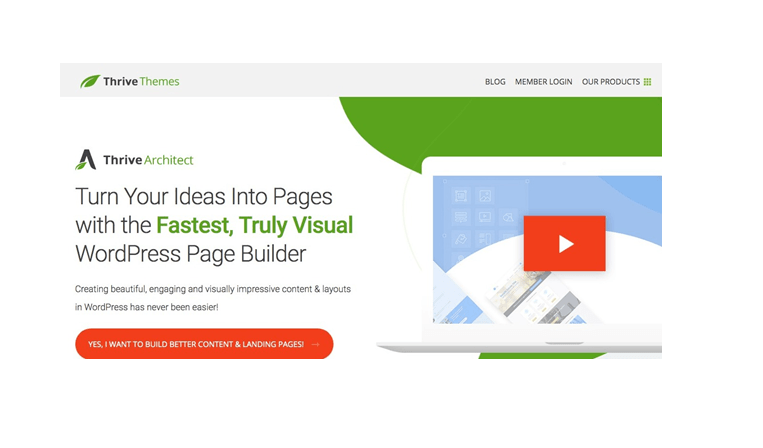 Thrive Architect (the same company behind Thrive Themes) is a visual WordPress page builder that focuses on being the fastest and easiest builder to use.
Thrive Architect has come a LONG way from the old Thrive Themes setup. So if you've written it off for a while, it might be time to re-look.
Thrive architect lets you drag and drop page elements anywhere you want them to be, and you can move and resize elements at any time, giving you complete flexibility when customizing your design.
A new that Thrive Architect offers is the ability to include dynamic animations and actions on your pages, as well as hover effects, tooltips, and animated text.
Thrive Architect integrates with all of the major email marketing software, so you can use Thrive Architect to grow your email list by creating landing pages with an opt-in form and connecting it to your email or webinar service provider.
Thrive Architect Features
Build any pages for your WordPress website
Build high converting landing pages
Create sales pages for your marketing funnel
Format blog posts
Create webinar pages and launch pages
Drag and drop interface
Fast and easy to use
Mobile optimized
Works with most email marketing tool APIs
Offers recurring Thrive memberships or one-time payment for Thrive Architect licenses
Thrive membership includes Thrive Themes, Thrive Plugins, Thrive Leads and all other Thrive suite ecosystem products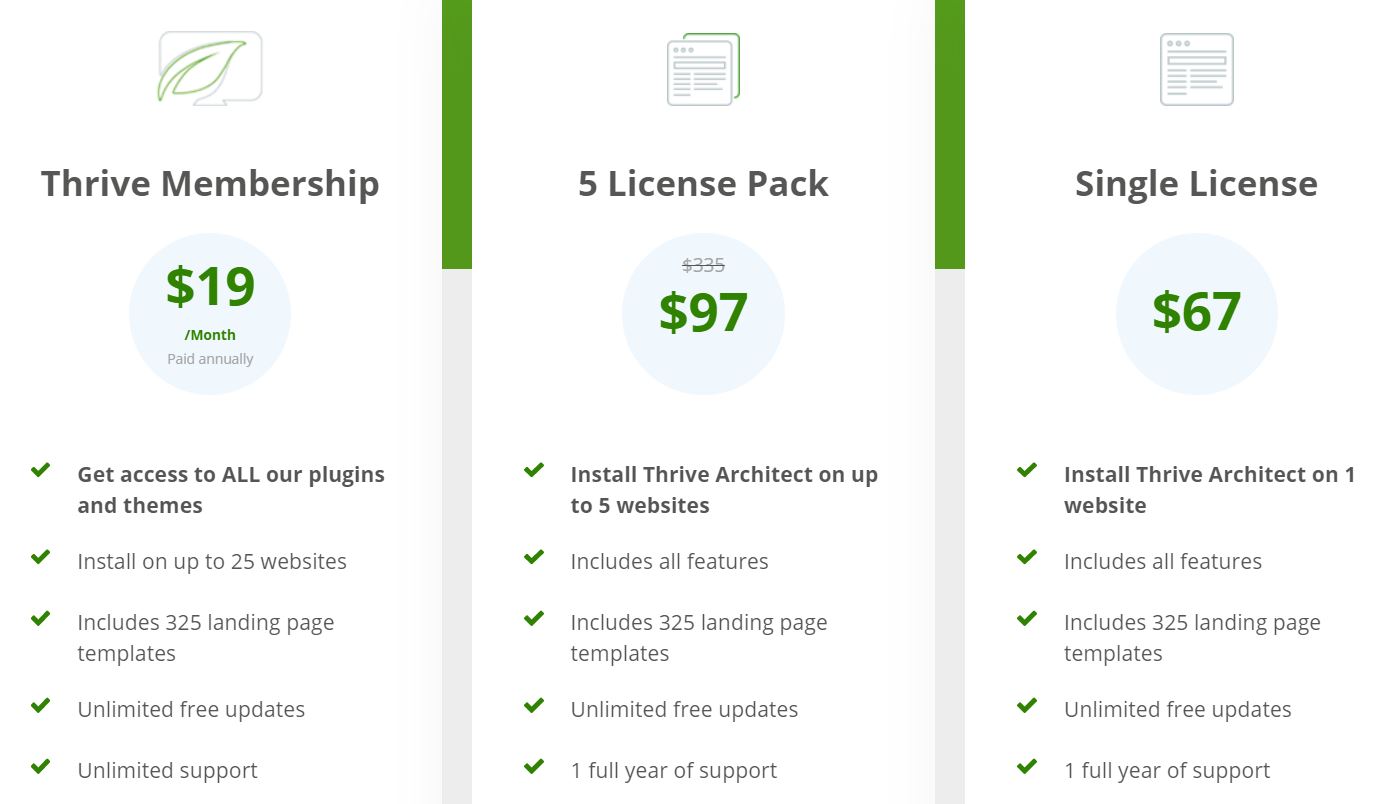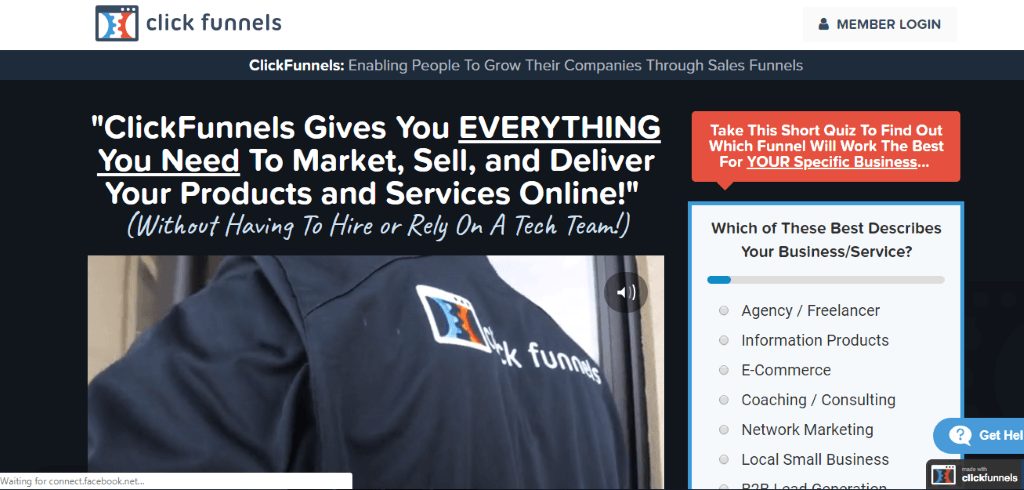 Click Funnels is one of the most common landing page builders in the digital marketing world. Its prowess is in the pioneering of sales funnels for online marketing.
The platform is one of the largest Software as a Service – SaaS business there is, probably because it does actually help marketers increase their bottom line.
How does it do this? By turning visitors that land on a website into customers.
Click Funnels has helped many entrepreneurs and business to sell services and products online. Some of the tools most businesses require when launching out in online marketing include, affiliate software, web hosting services, landing page apps, WordPress for blogs, webmasters, and so on. Click Funnels is all these functions in one. With this platform, you can build a sales funnel to track sale prospects, drop off rates, and leads across the funnels.
The platform also has A/B split tests to ensure that your online sales campaigns are targeted to the right audience. The platform also has a payment getaway and autoresponders as well to make sure that you can run your marketing campaigns with ease.
For landing pages, Click Funnels will help you to build a website complete with a lead page to attract leads to your business. From this website, you can launch your product, run podcasts, or webinars. Click Funnels, therefore, integrates CRM, sales, and marketing features in one package. It has a fantastic drag and drops editor too for the creation of landing pages.
Click Funnels Feature Highlights
Template blueprints for sales funnels
Russell, Click Funnels owner, has several funnels he has identified ideal for business success and grouped them into Sales page, Event, and Capture funnels. All in all, he has designed 22 types of funnels.
Drag and drop editor
With the Click Funnels visual editor, you can design your landing pages as you deem fit. The platform's pages are usually laid out in sections with columns and rows. All you need to do is drag the sections with your mouse's cursor and drop them where you desire them the most. Instapage has an intuitive and more flexible editor for its landing pages, but Click Funnels' also performs well. You, therefore, do not require any prior coding knowledge to create great landing pages with Click Funnels.
Fantastic page elements
Click Funnels has a selection of awesome widgets that will assist you in designing the landing page of your dreams. These include images, headlines, text, video, input forms, and button widgets. Elements on Click Funnels are customizable on its editor sidebar. You can, for example, change the widget's margins, alignment, fonts, and background colors as well.
Other Click Funnels highlights
Email and CRM integration
Activity dashboards
Third-party apps integration
Campaign analysis
SEO tools
SMS marketing tools
Visitor tracking
Contacts database
Web forms
Web analytics amongst many others
Pros
Helps to increase business profit
Has drag and drop editor for landing page building
Has a WordPress plugin
Allows for A/B testing of landing pages
Integrates with a wide selection of payment processors and email automation tools (or marketing automation tool)
Many tools under one platform
Plenty of helpful Clickfunnels tutorial videos
Cons
A tad overpriced
Customer service is not excellent
Very reliant on its owner
Check Out the Latest Clickfunnels Pricing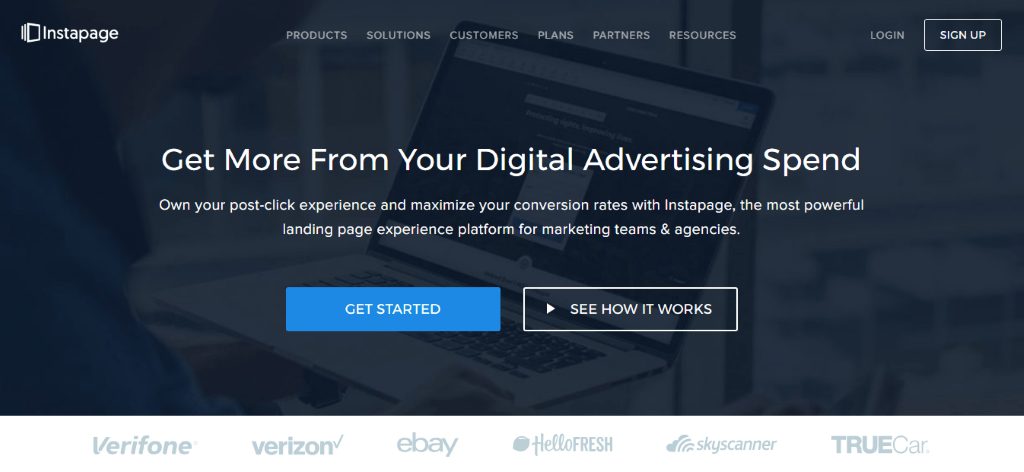 Instapage is cloud-based and has an easy to use drag and drop editor meaning that you as a business owner, require no coding experience to use it. It also does integrate easily with email marketing, social media, and CRM to cut out software clutter.
Instapage integrates with more than 20 tools used for online marketing. Its squeeze pages collect emails from your visitors (email list building) by giving them something of value in return when they sign up the pages. This could be anything from case studies, webinar or video info, whitepaper, or newsletter.
The information on the squeeze page should be of value and enticing to the visitors so that it can net as many as possible. Instapage starts you off with at least 194 templates to get you started, and you can also use its blank page to customize your template (landing page template).
Instapage integrates with email automation tools such as Active Campaign, MailChimp, and ConvertKit. The landing pages built are freely hosted on the platform's serves or embedded on your Facebook page or WordPress website.
Advanced Features
Splash page
You can use this Instapage feature to advertise your services or products and drives your visitors into the website to explore more related content. The splash page will either automatically direct the user to your home page or will wait for the user to click a button that sends them there. The splash page can also be a welcoming tool for your visitors and can have content like Forbe's "thought of the day."
Sales page
The platform also allows for A/B split tests just like LeadPages to increase conversions. You can then use the data collected to tweak your pages.
Instapage Editor
With the platform's editor, you can easily add videos, images, buttons, paragraphs, headlines, shapes and opt-in forms to your pages with its drag and drop editor.
The editor has a pixel-perfect kind of precision that assist in moving widgets and elements around to any part of your page. No restriction here, which gives you a lot of creative rooms to build your pages as you deem, fit.
You can even layer your elements and to ensure that you do not have a quirky layout the platform displays guidelines when moving items and has to align buttons for elements too. The editor also allows users to toggle between mobile and desktop views for easy page editing.
Instablocks
Lets, for example, you are creating a ton of landing pages whose only significant difference is messages and copy…how can you simplify the task and create a consistent style? Instablocks unlike other landing page builder options allows you to create a component then turn it into a premade block that can be applied on any page when necessary.
PPC compatibility
Instapage has been designed as an online marketing hub and the landing pages created can easily be added ad groups and ad channels you are targeting. The platform also replaces dynamic text to match the landing pages copy as per the keywords used by your website's visitors.
Other feature highlights
A/B testing
Heatmaps that display your visitor's behavior on your pages
Real-time page reporting
Allows for multiple user accounts
Great help center and support
Pros
Easy to use landing page editor
Layering support for flexibility when building pages
Reusable components via Instablocks
Heatmap visualization
Page downloads for sharing purposes
Collaboration features for team design
Flexible and attractive font selection from Typekit and Google fonts
Cons
One font used both for pages and headlines
Limits design of landing pages to 50
The following are some other options worth considering, depending on specific use cases…
HubSpot's core page builder allows you to create beautiful landing pages that seamlessly fit into your marketing campaigns.
Drag-and-drop page editors are easy to use and come with many templates to suit a range of content types.
It has all the modules you would expect, such as a rich text and forms module. But it also includes a video module. And a meeting module so prospects can book meetings directly from your landing pages.
If you definitely need a CRM (the Hubspot CRM is what they are most known for) or sales backend, the Hubspot landing page builder is just ONE MORE reason to consider moving your business to Hubspot.
Even if you do not use Hubspot marketing, the landing page functionality is completely FREE to use here and just functions as a lead gen arm for cross-selling their core packages.
GetResponse might be primarily known as an email marketing suite. Not so fast! They have some great functionality around landing pages, especially anything to do with video selling or video marketing…
GetResponse, a cloud-based platform, allows users to create landing pages and forms as well as keep track of analytics and act as an e-mail management system.
It is an all-in one e-mail marketing platform that allows users to create and host webinars and automate customer journeys based on data and behavior. But beyond that, they now have landing page functionality for multi-purpose marketing campaign use & lead generation.
You can sign up for a fully featured 14-day trial right here to try it out.
Background About LeadPages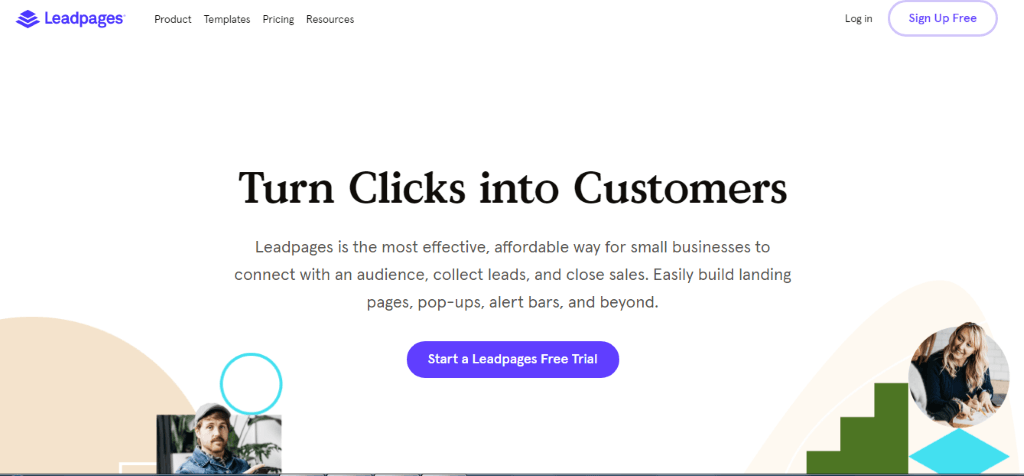 LeadPages is an essential tool used to grow a business's email list to increase profits. LeadPages is however different from email marketing software such as InfusionSoft or MailChimp. These two assist business growth by amongst other few things, automating email marketing to your subscribers.
LeadPages, on the other hand, helps you to capture more subscribers so that you can have a broader base of subscribers to market to. LeadPages does this by helping you to build landing pages and is especially useful for business people who are not tech-savvy enough to create their own from scratch.
If you also are an entrepreneur without a large marketing budget to pay for professional web building services, then this is your tool. The software has all you need to ensure that you have high conversion rates from your landing pages to enhance your lead generation marketing campaigns.
Key Features
Landing page creator
This feature is a drag and drops landing page builder that will help you to customize the design of your pages. The platform has at least 100 templates to work with, and you can apply an industry filter to narrow down your choices. There is conversion rate data also to help you pick models that have proven performance.
While LeadPages templates are free, there are third party templates that will require payment to use. The hosting fee is paid off by your subscription fees. If you are not sure which pages are best for you, the system allows you to do A/B tests, and you can evaluate the results of the performance tests on Google Analytics or Facebook Pixel.
Leadboxes
You must have encountered some pop-up boxes that pop when you are clicking away from a page. Those are Leadboxes, and they can be set to pop up after a set of conditions are met, or they can do so automatically. Sometimes a visitor has to click a button or an area of the webpage for them to appear. LeadPages have a drag and drop editor that helps to set up these Leadboxes for more conversions.
Tracking of Leadboxes
To help you improve and build better marketing tactics, the platform tracks opt-in boxes data. You can also pair it with a website optimizer or Google Analytics to capture more data on your boxes.
Leadlinks
If you are for example running a webinar, leadlinks inserted to broadcast emails enable instant registration of their recipients. All an email recipient has to do is to click on the link and voila!
Leaddigits
Millennials do prefer texting to email, so Leaddigits helps to collect more than email addresses. With this feature, you can get phone numbers as well through a built text list.
Other platform highlights
Built-in payments
Templates that responsive and mobile friendly
Analytics and easy to use A/B testing
Easy integration with most CMS including Joomla, Squarespace, and WordPress
Pros
Easy to use and requires no prior experience in coding or web page design
A choice of over 160 checkouts, 404, product launch, webinar and thank you pages
Integrates well with most CMS and email marketing automation software like ConvertKit (email autoresponder)
Effective Leadboxes builder
Unlimited creation of landing pages on your website
If you have 404s or old landing pages, the platform can automatically redirect them to new landing pages
Responsive customer service
Cons
A hefty price tag for small businesses and entrepreneurs on a shoestring budget
Some of their standard pages are not customizable
Pricing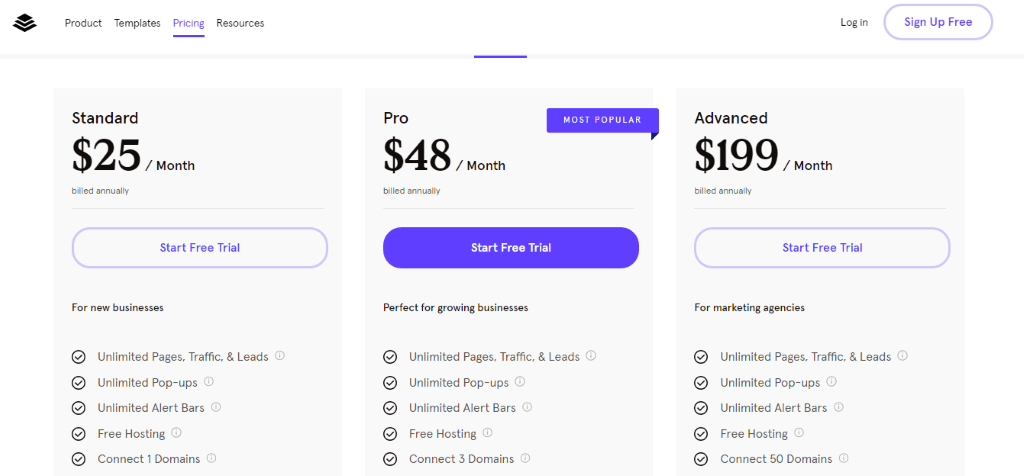 Frequently Asked Questions
Is ClickFunnels better than Shopify?
Each service has a lot to offer for any marketer, but if you need special help building conversions, ClickFunnels is a better marketing tool. But is you are an online business looking for a way to showcase multiple products, then Shopify is your go-to.
Can I Create More than One Form on a Page with an Unbounce account?
The Unbounce marketing tool allows just one form per landing page for the moment.
Do you need a website for ClickFunnels?
ClickFunnels is a great alternative for any small business that doesn't have a traditional website. This software allows you as an online business to sell your products.
Finally… So What's the Best LeadPages Alternative?
All the tools on this list are genuinely fantastic tools. Instapage though has more landing page templates and exquisite features as well so it makes a great landing page design tool.
To choose the best tool for your business's use trial and error first. Use the platforms that have free packages and measure them against each other before you make a final decision
Here are some related articles you may be interested in: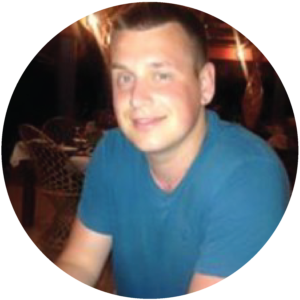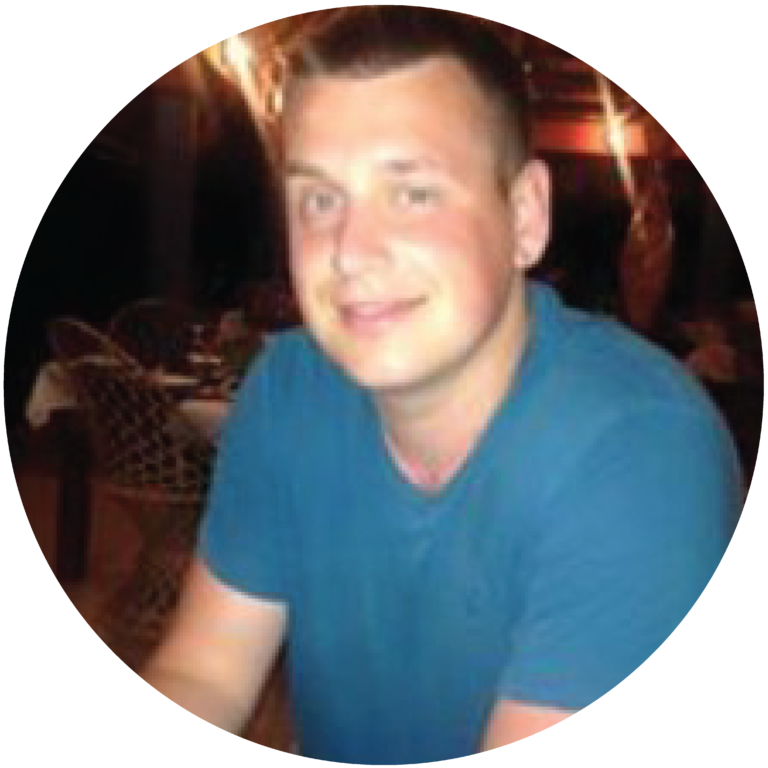 Latest posts by Ewen Finser
(see all)