Last Updated on April 22, 2023 by DMEditor
If you were an avid Wunderlist follower, you might be disappointed after its acquisition by Microsoft. The software company discontinued Wunderlist in favor of the Microsoft To-Do replacement. Fortunately, since Wunderlist is no longer available, several competitors are throwing their hats into the ring. One of the viable project management options is Zenkit.
Let's take a look at its features, unique capabilities, pricing, and alternatives to see if Zenkit is right for you.
What is Zenkit?
Zenkit is a project management tool that is fully customizable. The software can be accessed on a desktop browser or through an app with a phone or tablet.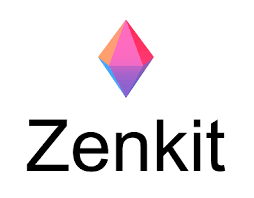 The powerful collaboration tool helps you have customers, documents, invoices, bugs, features, leads, resources, tasks, events, and tickets all in one place. The platform is praised for its wide range of compatibility among niches including startups, schools, and creatives.
Zenkit's platform is segmented into the following suite options:
Zenkit Base — You no longer have to store spreadsheets in Excel, documents in dropbox, and invoices in Quickbooks. Base offers a place to store and collaborate all of your data in one place.
Take advantage of multiple views. Base supports List, Kanban, Calendar, Table, and Mindmap. All views can be filtered and customized to your unique needs.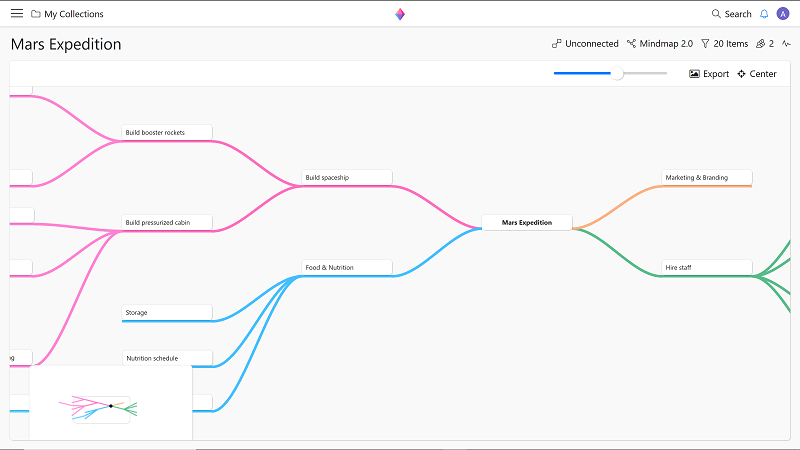 Start from scratch or restructure your company's current information. The platform works for burgeoning startups to successful enterprises. When your business scales, Zenkit can scale along with you.
Zenkit To Do — To Do is like a personal assistant. It keeps all of your tasks, meetings, shopping lists, and more organized so you never miss a beat.
Smart list features include "Assigned to me", "Favorites", "Week" and "Today". Center your focus and see an overview of your schedule with just a couple of clicks.
Collaborate with other users like co-workers, friends, and family and delegate tasks. Comment and reply to tasks to keep everyone in the know.
Zenchat — While work chats on platforms like Slack are productive, they can often get cluttered with miscellaneous conversations or just get off-topic. This creates a large text run that can be hard to filter or find the information you need at a larger date.
Zenkit has created topic-chats. Choose a task and keep the chat related to those specific tasks. No more fluff and save time finding edits or fine details when working on the task.
It also reduces scrolling through chat, confusion regarding task requirements, and less switching between your project management tool and third-party chat integration.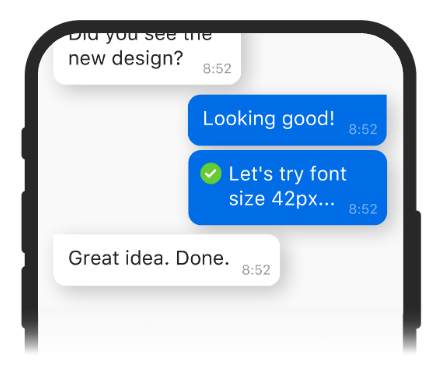 Hypernotes (coming in 2020) — Hypernotes will include notes, outlines, wikis, intranets, scripts, and documentation to understand collected data.
Zenkit History
Zenkit is a startup formed under Axonic Informationssysteme GmbH, a German company founded in 2003. It was officially released in October 2016 after multiple versions of the software were built. Once a platform to house customized apps, is today meant to be a daily solution for project management.
Notable organizations using Zenkit include FedEx, American Red Cross, Microsoft, The Home Depot, and Walmart.
Pros
Affordable plans
Free plan
Different views (tables, Gantt, Kanban)
Helpful documentation and video tutorials
Relational data capable
Easy to customize
Over 1500 service integrations
Users can suggest software updates
Quality customer support
Cons
Data storage limits are low for paid plans
App performance could be improved
Can be difficult to get all team members to use integrated messaging instead of email
Desktop version can have issues syncing
Lack of native apps
Software Requirements
Zenkit is built for all devices with support for Web, iOS, Android, Windows, Linux, and macOS.
Pricing
Zenkit has 4 tier plans (per member per month) including a Basic free plan. The platform also offers bundle pricing if you are interested in only certain elements. A discount is given on all elements if paying annually.
Discounts are available for education and nonprofits. Contact Zenkit for current dedicated pricing.
Coming in 2020: Hypernotes.
Basic Plan
Base (Free)
To Do (Free)
Zenchat (Free)
Plus Plan
Base ($9.00/monthly, $8.00/annually)
To Do ($4.00/monthly, $3.00/annually)
Business Plan
Base ($25.00/monthly, $21.00/annually)
To Do ($19.00/monthly, $15.00/annually)
Zenchat ($19.00/monthly, $15.00/annually)
Enterprise
Ease of Use
Zenkit's platform is user-friendly and the learning curve is minimal. The dashboard is easy to navigate. Documentation and training videos help the user to get the most out of the software without having to constantly contact customer service for help.
Integrations and Add-Ons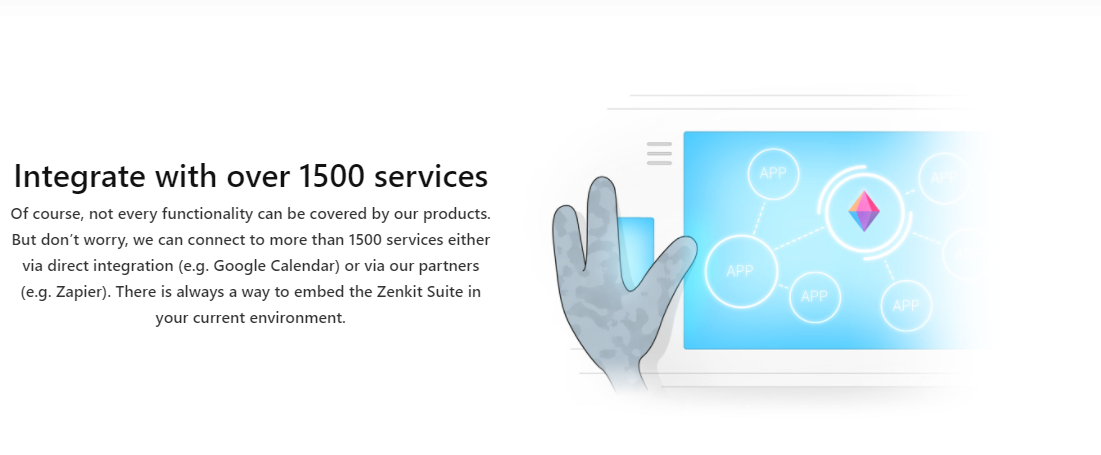 Zenkit includes direct integrations as well as over 1,000 apps that are accessible through Zapier. You can also use Zenkit's open API to customize integrations for your specific needs.
Current integrations include:
10to8
123FormBuilder
ActiveCampaign
Appointlet
Asana
Better Proposals
Bookafy
Box
ClicData
ClickTime
Clockify
DeskMoz
DeskTime
Dropbox
eTermin
Eventable
Evernote
FormKeep
Forms On Fire
Frame.io
Gmail
Google Calendar
Google Drive
Google Sheets
InvoiceBerry
LearBoxer
Livestorm
Magic Minutes
Mailjet
Microsoft Teams
Paperform
Parseur
PDFfiller
PomoDoneApp
POWr Form Builder
Sakari SMS
SendinBlue
SharpSpring
SimpleTexting
SimplyBook.me
Slack
SMSAPI
SMSFactor
Status Hero
StoryChief
SuperSaaS
Surveypal
SurveySparrow
Thankster
TimeCamp
Time Doctor
Timeneye
TMetric
Toggle Track
Trello
WhatConverts
Zonka Feedback
Zapier
Features
Technology
Easily connect tasks with documents, comments, and more to build relational data. Use formulas to automatically build data reports. Zenkit offers repeater-rules to support your recurring tasks.
Drag and drop task elements to keep projects organized. Email a task to Zenkit directly so you never forget an email request. Zenkit shortcuts help you add items, labels, and more.
Project Management
Use the global calendar to aggregate special events across your data. You will have a single calendar and never miss a meeting.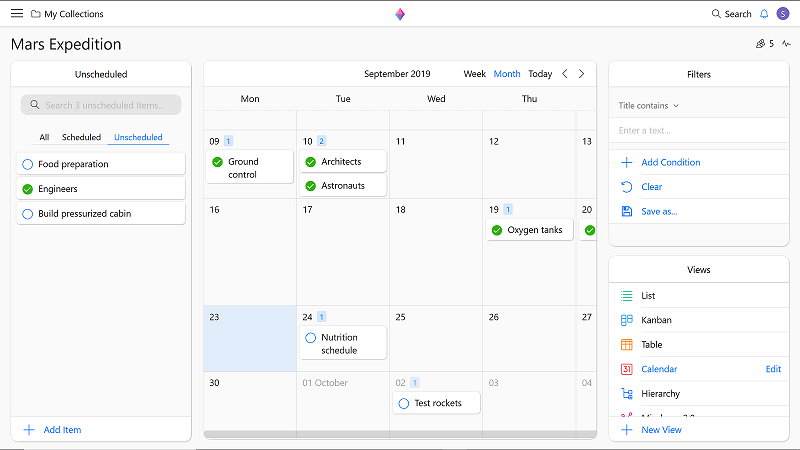 The team tasks inbox keeps all the items assigned to you in one place. Participate in multiple projects while staying organized.
Add a to-list list to any of your tasks. Subtasks are also supported. A planner's dream, quickly marks off tasks are you go and watch them fall to the bottom of the list so you can easily see what tasks are left.
Assign tasks and create a published wiki in a matter of minutes. Create bulk actions so you don't have to worry about completing boring data entry on time.
User Experience
Collaborate in real-time whether you are working in the same office or across the globe. Easily switch the view from table, kanban, Gantt, list, mindmap, or calendar. This allows you to increase your productivity by choosing a view that is the most aesthetically pleasing and practical for you.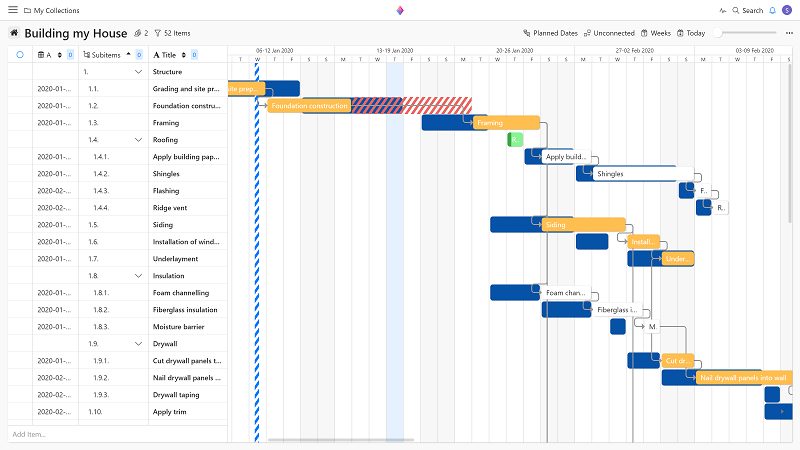 Don't have an Internet connection? With Zenkit, you can work offline whether you are using the app or the web version.
Share files to your account from your device, Adobe, Google, Dropbox, and more.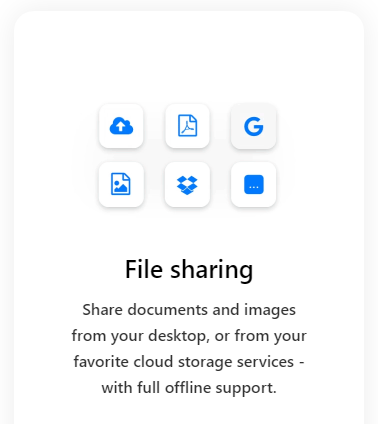 Tracking
Notifications keep you up to date on tasks without having to switch screens or platforms. See all activity tracking in real-time (similar to text update).
Assign priority labels to tasks so you can always keep your tasks in the right order.
Customization
Change the background to customize your dashboard. Upgrade to Zenkit Plus and upload backgrounds and images to closely follow branding guidelines.
Tasks and menu items can have color backgrounds to improve visual organization and further customize your view. Choose which notifications you receive so they don't distract you when you are working on a big project.
Rich text editing is great for client work. Use HTML, markdown, or basic text to make it easier to read and visually appealing.
Enterprise
Have a smaller organization but need Enterprise-level tools? Zenkit provides Security Assertion Markup Language (SAML)-based Single-Sign-On (SSO), System for Cross-domain Identity Management (SCIM) Provisioning, 2 Factor Authentication, and set user roles and groups so you know exactly who has access to what data.
Customer Service and Technical Support
Zenkit offers an extensive Knowledge Base and video tutorials to help reduce the learning curve. If you are still on the struggle bus, you can email through a contact form or chat (in person) with customer service.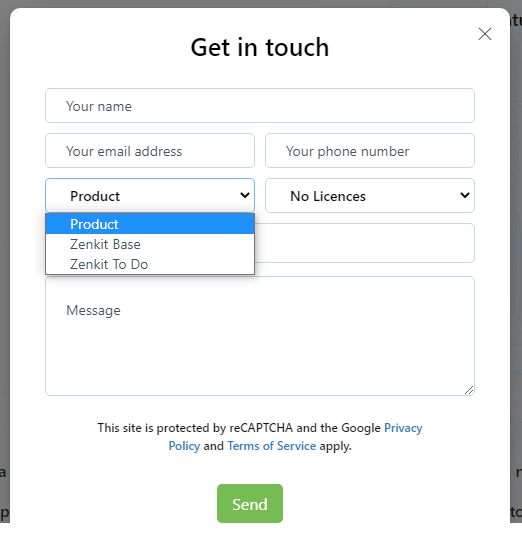 Security
Zenkit stores user produced content and generate content related to notifications, permissions, etc. The platform refers to all stored content as "resources". However, you remain the sole owner of any data you create.
If you subscribe to the free plan, you and other free members (capped on the free plan) can access these same resources. When upgrading to a paid plan, everyone that you share resources with must also be a paid member.
The domain of the email address you sign up with (i.e. Gmail) puts you legally in a class with other (i.e. Gmail) users according to Zenkit.
Zenkit is transparent regarding the security of your data. They are the General Data Protection Regulation (GDPR) compliant and offer a data processing agreement (DPA) upon request.
Top security features:
SSL via HTTPS
Encrypted Passwords
Native 2 Factor Authentication
Google 2FA Supported
File Access Management
Regular backups on a separate server
Single Sign-On
Identity and Access Management
Alternatives
Airtable

Airtable provides can organize lists, provide entry-level CRM, and manage inventory. It is perfect for users who need inventory tracking and to-lists all in one place.
Pre-made templates are perfect for making light work of diverse projects. Get 2 GB of storage on the free plan. Choose from multiple views including the classic spreadsheet, calendar, gallery, and Kanban.
Pros
Project managers can assign tasks
Task commenting
2 GB storage space on the free plan
Multiple dashboard viewing options
Monthly content calendars and spreadsheet organizers
Project progress tracking
Cons
Significant learning curve compared to Excel
No spreadsheet formula builder
No overall messaging system for team members
No auto-refresh
Pricing
Free trial
Discount for nonprofits (50% off monthly fee for Pro and Plus plans)
Free Plan
Unlimited bases
1,200 records per base
2 GB attachment space per base
2 weeks of revision and snapshot history
Plus Plan
$12 per month, $10 per month when paid annually
Pro Plan
$24 per month, $20 per month when paid annually
Enterprise Plan
Todoist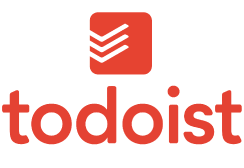 Todoist has over 13 million users. It provides list and task management for families and businesses to keep you organized even when you are offline.
Pros
Productivity reporting
Works on all devices
Collaboration friendly
Offline functionality
Cross-platform
Natural language input
Cons
Lack of features on the free plan
Cannot star tasks
Pricing
Free 30-day trial for premium plans
Discounts available for students (70%), education professionals (70%), and nonprofit organizations (50%).
Free Plan (for starters)
$0 per month
Up to 80 projects
Up to 5 people per project
Recurring due dates
Task priorities
Integrations
Premium Plan (for pros)
Business Plan (for teams)
Asana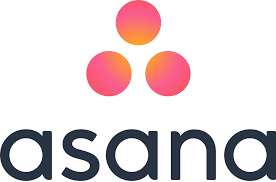 Asana helps you set priorities, hard deadlines, delegate tasks, and share collaborative details all within the platform. The platform offers real-time syncing and detailed check-off lists so you know exactly what each team member is working on.
Pros
Know where the project stands in real-time
Easily keep everyone working toward a common goal
Cons
The variety of features can get overwhelming and you can spend too much time in the choices and settings
Learning curve
You can only delegate one person to a task
Cannot switch between a list view or board view once a project is started
No time tracking
Pricing
Free trial
Discount for nonprofits (50% discount for Premium or Business plans)
Basic Plan
FREE
Unlimited tasks
Unlimited projects
Unlimited activity log
Unlimited file storage (100MB per file)
Collaborate with up to 15 teammates
List view projects
Board view projects
Calendar view
Assignee and due dates
iOS and Android mobile apps
Time tracking with integrations
100+ free integrations with your favorite apps
Premium Plan
$13.49 per month or $10.99 when paid annually
Business Plan
$30.49 per month or $24.99 when paid annually
Enterprise Plan

With Monday.com your team can take collaboration to the max. A highly visual platform, co-workers can see their tasks as well as others to motivate and rebalance work as needed.
Pros
Built-in time tracking
4 different dashboard views available (files, kanban, form, chart)
Gantt charts
Mobile app
Cons
Can't assign comments
Project tracking is lacking
No brainstorming features
More expensive than competitors for features
Pricing
Free trial
Free plan for students, faculty, student organizations, and Greek Life
Discount for nonprofits (yearly plans)
Basic
$29 per month (3 seats minimum, save 18% when paying annually)
Standard
$36 per month (3 seats minimum, save 18% when paying annually)
Pro
$59 per month (3 seats minimum, save 18% when paying annually)
Enterprise
Trello

Trello provides visual boards that can easily be moved from the left to the right in columns when tasks are completed. Checklists can be added within the boards. However, Trello is not meant for complex projects. Small teams with simplistic tasks will benefit the most from Trello.
Pros
Adapt projects to any niche
The dashboard provides a view of your work and co-workers tasks
Visual boards, drag-and-drop
Team files all in one place
Cons
Limited to kanban system of organization
Best for simple projects, smaller teams
Not a fully-featured project management tool
No built-in messaging system
Can only export in CSV using the paid version
Pricing
Free Trial
Discount for nonprofits (75% off Business Class and Enterprise)
30% discount for educational institutions
Free Plan
10 Boards per Team
Unlimited Cards
Unlimited Lists
10 MB per File Attachment
Business Class Plan
$12.50 per user per month ($9.99 when paying annually)
Enterprise Plan
$17.50 per user per month (for 20 – 250 users, price decreases per user the more users you have)
FAQs
Question: Does Zenkit offer a free plan?
Answer: Yes. Zenkit To Do offers a free plan that you can share with up to 7 co-workers and allows a limited amount of lists (100), tasks (10,000), folders (20), and storage space (500 MB). If your team expands or you need to upgrade any of the core features, paid plans are available with Zenkit To Do Plus starting at $3.00 per month per user if paid annually. Highly-rated Zenkit apps are available for Android and iOS.
Question: How much does Zenkit cost?
Answer: Zenkit has a monthly cost per user. Pricing starts at $3.00 per user (if paid annually) and up. Costs are determined by purchasing individual Zenkit software options such as "Zenkit To Do" and if you bundle multiple offerings.
Question: What is Zenkit used for?
Answer: Zenkit is Project Management Software. It features multiple task views, time tracking, project templates, project planning, and more.
Question: Does Zenkit have an open API?
Answer: Yes. Zenkit provides full API documentation so you can customize the application to your needs.
Question: How can I view project progress in Zenkit?
Answer: Zenkit has multiple project views available including Kanban, List, Table, Calendar, and Mindmap. You can also add filters to customize each view (i.e. A list view that shows completed tasks so you can archive them regularly.)
Final Thoughts About Zenkit
While other project management platforms may have more storage capabilities and direct integrations, Zenkit offers multiple views, a new integrated chat system, and several user experience details that can scale as your business grows.
If you are looking for an effortless project management software, consider giving Zenkit a try. Its free plan will give you a test drive of their 3 modules, Base, To Do, and Zenchat, so you can see if it is the right software for you before giving them a dime.
Further read: