Last Updated on janvier 9, 2020 by DMEditor
Thinking about forming an LLC?
Well, good for you. Because compared to other business entities like S or C corporations, the process of forming an LLC is considerably cheaper and much faster. So, you're bound to have a smooth sailing overall.
However, for that to happen, there's something you might need to prioritize. You see, one of the most critical steps during the formation process is securing registered agent services.
And, as it turns out, this is not one of those optional extras you can afford to ignore. In most US states, businesses are required to acquire registered agent services as they apply for an LLC or a corporation. There are no two ways about it.
Ok, I'll admit that some states allow you to appoint yourself the registered agent. Fair enough. But, here's the problem – designating yourself means exposing your personal details like name and address to the public.
And that alone translates to an unending streak of junk documents in your mailbox. Plus, of course, you'll have to deal with reduced personal privacy.
Ainsi, quelle que soit la façon dont on l'envisage, les solutions d'agent enregistré sont inévitables si l'on s'occupe d'une entreprise sérieuse.
Mais, par où commencer ?
Now, if you've tried looking around, you've probably noticed that there's an overwhelming host of options out there. Perfect for competition. But, it would take you a heck of a lot of time to go through them.
Permettez-nous donc de vous épargner cette peine en vous présentant les meilleurs services d'agents agréés. Nous avons pris le temps d'examiner un large éventail d'options qui bénéficient d'un bon classement dans tous les États. Puis, à partir de ces informations, nous avons dressé une liste solide des meilleures solutions d'agent enregistré, qui ont toutes fait leurs preuves en matière de services exceptionnels.
Mais avant de nous plonger dans ce sujet, voyons ce que recouvre le concept de services d'agent enregistré et pourquoi il est si important.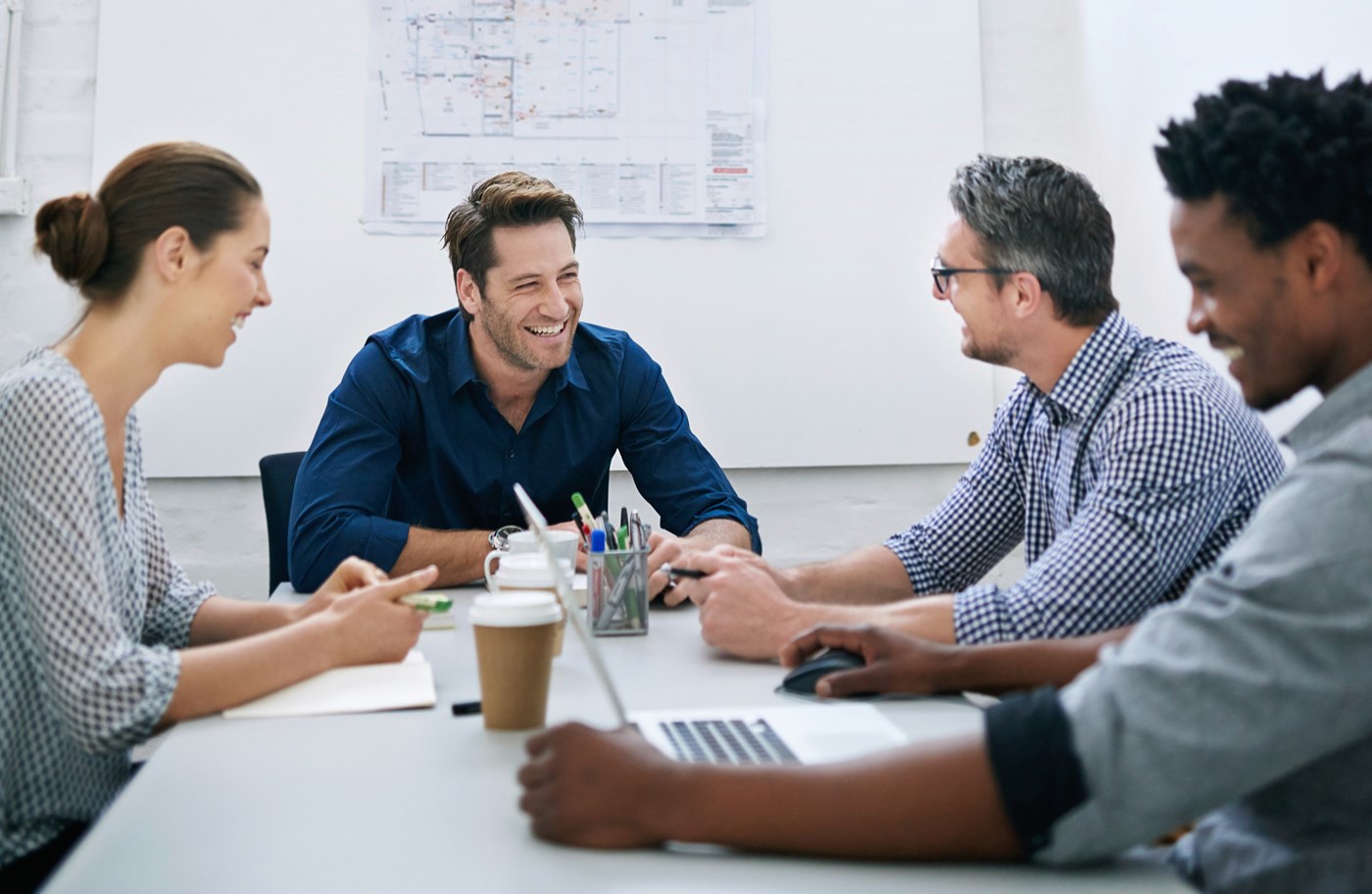 Qu'est-ce qu'un agent enregistré ?
According to state laws in the U.S, every single business is expected to proceed with registered agent services while setting up a company.
It doesn't end there though. Full compliance means maintaining a registered agent for the long haul. So, in short, you can think of registered agents as your company's partners.
If you choose to ignore all that and choose to apply for a Limited Liability Company or a corporation without a registered agent, the application will probably be rejected by the state.
The ramifications are much worse if you fail to maintain registered agent services. A typical civil lawsuit, for instance, might end disastrously for you, with the judge penalizing your company heavily over something that would have been easily handled by registered agents. We've also seen cases where the state proceeds to suspend or dissolve a company completely.
Sorry to say, but yes, it's that serious. Registered agent services are critical to not only the creation of your company, but also its survival over the long haul.
Cela dit, certains des services que vous pouvez attendre d'un agent agréé sont les suivants :
Organisation des documents - Les agents enregistrés aident les entreprises à organiser leurs documents et à assurer le suivi de leurs dépôts en conséquence.
Compliance Monitoring – Since they are conversant with legal procedures, registered agents will help you maintain compliance, as well as file all the required papers in time.
Protection de la vie privée - En nommant un agent enregistré, vous serez en mesure de préserver la confidentialité de vos informations personnelles.
Renvoi de courrier - Registered agents handle their clients' mails by forwarding and then following up to confirm delivery.
And speaking of which, the type of documents registered agents handle on behalf of their clients include:
Avis de saisie-arrêt de salaire
Notifications de dépôt des sociétés
Convocation au tribunal
IRS and local tax authorities' tax notices.
Assignations à fournir des informations
Avis de poursuite
Correspondance officielle de l'État et du gouvernement fédéral
What Should You Consider When Choosing A Registered Agent?

Comme nous l'avons déjà établi, le processus d'identification des meilleurs services d'agent enregistré pour votre entreprise peut s'avérer extrêmement mouvementé. Il y a beaucoup trop de sociétés qui se spécialisent aujourd'hui dans les solutions d'agent enregistré et leurs offres apparemment identiques peuvent prêter à confusion.
Mais voici le secret pour rendre le choix beaucoup plus facile. Il suffit de passer en revue vos options d'agent enregistré en fonction de :
Range of Services
What types of services does the registered agent offer compared to the rest?
While your primary concern at the beginning would probably be the LLC or corporation application process, don't focus on that alone. You can go ahead and review the subsequent set of solutions that various agents offer.
En substance, un bon agent enregistré doit compléter les services standard par quelques extras notables.
Legal Zoom et Rocket Lawyer, for instance, go above and beyond the typical provisions to provide even attorney services like consultations, creation of wills, drafting of legal documents, etc. Your preference depends on your business' setup as well as its projected needs in the near future.
États supportés
States are very specific about the registered agents they license to work within their area of jurisdiction. So, you might want to check and confirm whether a registered agent is actually authorized to work in your state.
Thankfully, only the smallest firms are affected by this. The bulk of the established registered agent solutions are capable of handling business in every state. That translates to less paperwork for you.
Software
Manual systems are now a thing of the past. Many of the currently registered agent services come with automation tools for increased efficiency.
Prenez donc votre temps et évaluez les fonctionnalités du logiciel qui l'accompagne. Un bon logiciel doit non seulement être robuste et convivial, mais aussi assez complet. Le logiciel doit contenir le bon ensemble de fonctionnalités d'automatisation et de suivi.
Service à la clientèle
Normalement, une entreprise est censée travailler en étroite collaboration avec son agent enregistré. Par conséquent, en plus d'être compétente, la personne doit toujours être accessible lorsque vous avez besoin d'aide.
12 hours a day is good enough for most companies, and this should be accompanied by several customer service channels. Plus, the corresponding registered agent staff must be responsive and polite at all times.
Fixation des prix
Cheap might be tempting, I admit. But, there's a reason they say cheap is expensive. However, that's not to say expensive is the best. Going for a costly option without conducting due diligence may ultimately hurt your business.
Instead of comparing just the quotes, assess your selected agent services according to their package value. That means weighing their respective prices against the corresponding package features.
You'll notice that so far, most of the low priced registered agent services offer only basic solutions, while their costly counterparts come with advanced provisions like personalized compliance support and legal benefits.
Passons maintenant à l'essentiel en passant en revue les meilleures solutions d'agents agréés du marché, sans ordre particulier. Et pour rester neutre, nous nous sommes assurés que chacune des options proposées ici est autorisée à travailler dans tous les États.
Best Registered Agent Services For All Types of Businesses
Northwest Registered Agent (Best Customer Service)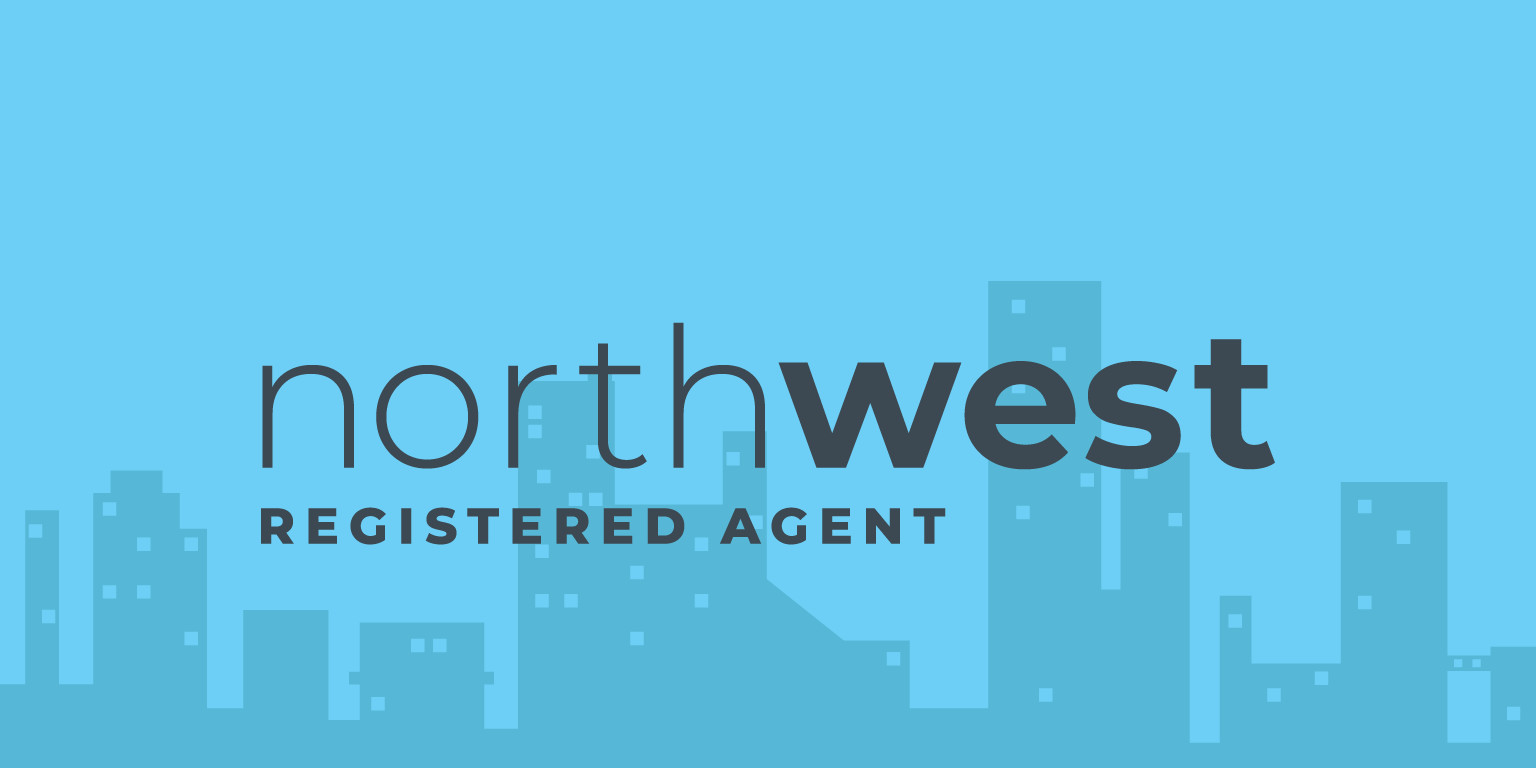 Since 1998, Northwest has been in the business of registered agent services for US companies. That translates to over two decades of experience, which has seen the firm interact with various types of businesses across all industries.
Then get this. Northwest has maintained an impressive track record through the years. You'll even have a hard time finding negative reviews on Google. This registered agent solution happens to boast of numerous positive testimonials from an extensive array of past clients.
Now, the one area where Northwest stands out from the rest is customer service. Its support framework is undeniably the best in the industry, as the staff members here are seemingly trained to go the extra mile.
Au cœur de tout le système se trouvent les représentants de l'assistance personnelle, qui sont affectés à des clients individuels. Oui, c'est bien cela. Vous avez votre propre assistant personnel au service de votre entreprise. Vous pouvez les contacter librement à tout moment, même en cas de problème mineur.
Well, after testing them a couple of times, we can confirm that the representatives know their stuff as well. So, you can rest assured that you won't be getting into any legal trouble due to simple documentation compliance issues.
And speaking of which, documentation is another thing that Northwest takes very serious. As a matter of fact, it happens to be the only countrywide registered agent solution that has a policy of locally scanning every single client document they handle.
While other registered agent services scan only as far as the law compels them, Northwest attempts to be as thorough as possible. So, of course, you can rely on them not to miss the important stuff.
Caractéristiques du service d'agent agréé du Nord-Ouest
Annual report compliance instructions and reminders.
Free online tools
Conseils pour les déclarations, aide pour les rapports annuels et aide pour la gestion des affaires.
All forms are pre-populated with information for easy filing.
Un support client personnalisé et fiable.
Vos propres guides d'entreprise.
Numérisation locale de chaque document.
Système de gestion de l'entreprise.
Notifications en temps réel.
1 an de service gratuit d'agent enregistré.
Corporation stock certificates and LLC membership certificates.
Accord de fonctionnement ou règlement intérieur.
Des articles rédigés sur mesure.
Registered agent address, organizer address, principal address, and mailing address
Northwest Registered Agent Pricing
The cost of applying for LLC or a corporation with Northwest registered agent services is $225 plus state fees. They'll then generously extend their services to cover a full year without any extra charge.
Ainsi, une fois la demande acceptée, vous pouvez profiter gratuitement du balayage local de Northwest, ainsi que d'outils en ligne tels que les rappels de conformité des rapports annuels.
Beyond that, however, the cost shifts to a standard flat rate of $125 per year for a single state. But, interestingly, Northwest is willing to revise that rate if your package has more than 5 states. The cost will essentially drop to $100 per year per state.
Northwest Registered Agent Pros
Free registered agent services for a full year after purchasing the formation package.
More than two decades of experience in the registered agent services industry.
Personal customer support assistant.
Purchasing registered agent services for five or more states qualifies you for a good discount.
Every single document is subjected to local scanning.
Northwest Registered Agent Cons
Northwest registered agent services is not particularly cheap.
Harbor Compliance (Best All-Round Registered Agent Services)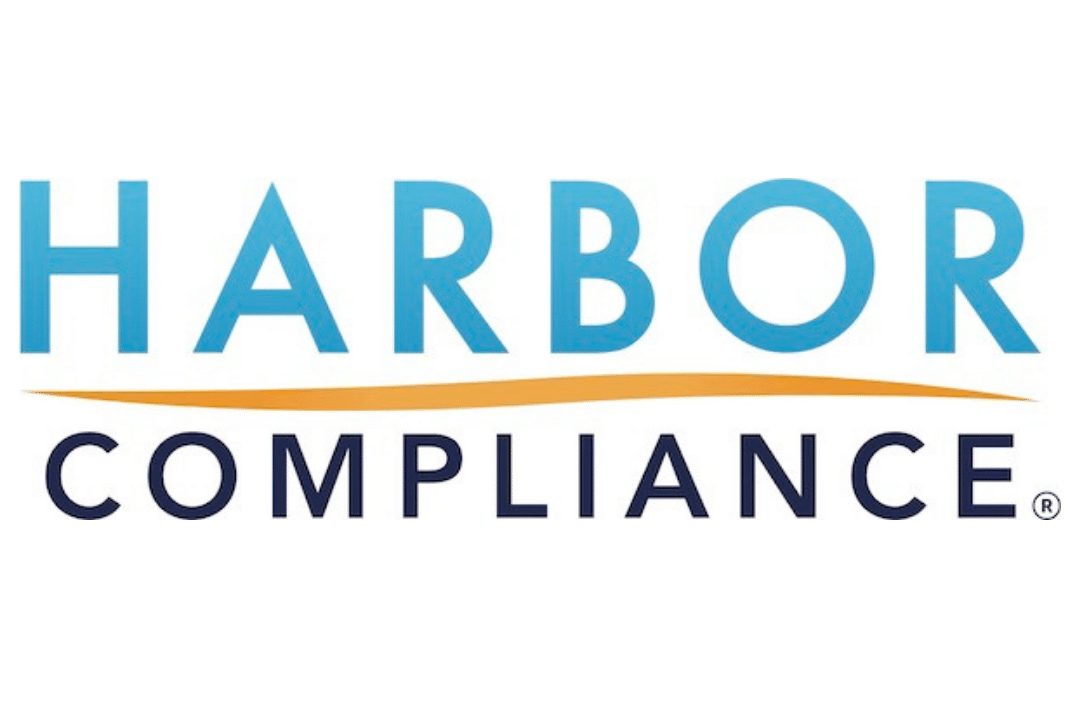 Harbor Compliance hasn't been around for as long as Northwest Registered Agent Services, considering it was only founded in 2012. So, in essence, Harbor Compliance Registered Agent Services has served clients for barely 7 years so far.
Mais ne vous y trompez pas. Bien qu'il ne s'agisse pas de la solution d'agent enregistré la plus expérimentée, Harbor Compliance s'est apparemment assuré une part équitable du marché. En fait, elle a rapidement gravi les échelons pour s'imposer comme l'un des meilleurs services d'agent enregistré aux États-Unis.
A lot of it has to do with the fact that Harbor Compliance achieves a perfect balance between pricing and the corresponding features. Although it might not be the cheapest solution in the market, Harbor Compliance manages to outshine many competitors that seemingly offer the same quality of service.
And if you're wondering, the answer is yes. Northwest is one of its principal competitors. While their registered agent services have a couple of notable pricing differences, the two solutions match up to each other when it comes to customer service.
You can bet, for instance, that you'll find the Northwest-style personalized customer support system on Harbor Compliance. Its clients are assigned "Compliance Specialists" qui se trouvent être des gestionnaires de compte dédiés. Et leur principale tâche, bien sûr, est de gérer les services d'agent enregistré de votre entreprise.
If you ever need any form of assistance, you can get in touch with them via Harbor Compliance's site contact form, email, or phone. You'll find then to be quite handy, especially in legal compliance matters.
Harbor Compliance Registered Agent Service Features
Follows through with the authorities until applications are approved.
Numéro d'identification d'employeur fédéral (EIN)
Accord préliminaire d'exploitation
Articles of organization drafting
Gestion du service des rapports annuels
Publier l'avis de constitution
Customizable notifications
Un logiciel convivial
Formulaires d'état pré-remplis
Local registered agent address
Local offices in every state
Free document scanning
Livraison électronique des documents le jour même
Embarquement d'une journée
Stocker et accéder aux documents de l'entreprise
Examiner les informations contenues dans les dossiers des agences
Voir où vos entités sont enregistrées
Maintain access and control over corporate records and notes,
Compliance Calendar for monitoring statuses and alert staff of upcoming due dates for secretary of state registrations, annual reports, licenses, etc.
Harbor Compliance Pricing
Registered agent services on Harbor Compliance will cost you just $99 per year for each state. But, it can drop by up to 10% if you choose to pay for five or more states. The same discount rules are applied to clients who make an advance payment covering two to three years.
Forming an LLC, on the other hand, will cost you at least $399. No cause for alarm though, because Harbor Compliance's formation package offers fully-managed startup services. In other words, registered agent services are supplemented by extras like articles of organization drafting, operating agreements, application tracking, etc.
Harbor Compliance Pros :
Paying for multiple states or years comes with a reasonable service discount.
Harbor Compliance offre un support client dédié.
Il existe une vaste collection de guides pratiques, de webinaires et de livres blancs.
Harbor Compliance provides annual report assistances.
Conformité du port Cons
Les processus de création de sociétés et de SARL sont coûteux.
Harbor Compliance n'est pas aussi expérimenté que d'autres solutions d'agents enregistrés dominantes.
Incfile Registered Agent Services (Best Cheap Solution for Company Formation)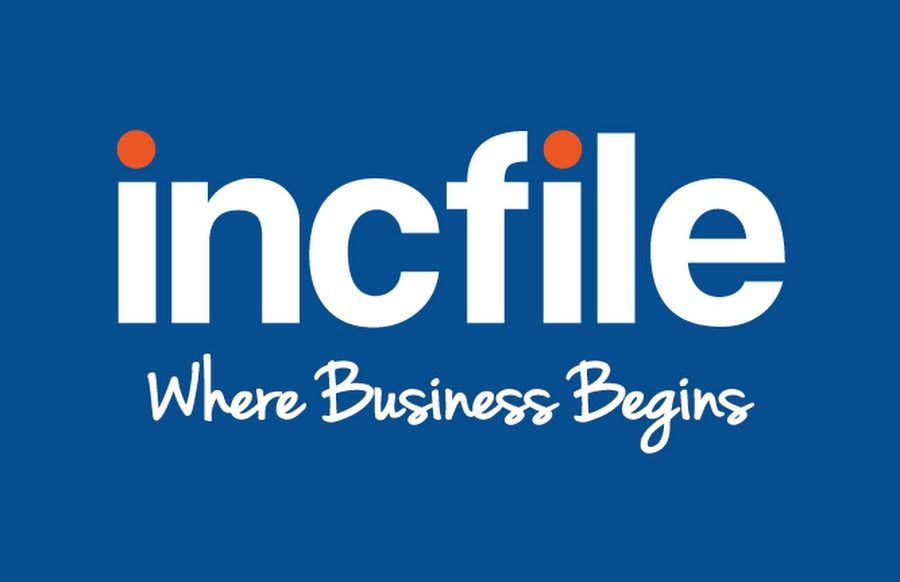 If Northwest's charge of $225 and Harbor Compliance's $399 puts you off, you could try forming a company through Incfile. This particular solution has been in the industry since 2004, which translates to over a decade and a half worth of registered agent experience.
Compared to the rest, Incfile happens to be when one of the best-registered agent services when it comes to affordability and package value. Forming an LLC here can be as cheap as $49 if you exclude your accompanying state fees.
Et ce n'est pas tout. En achetant une telle formule, vous bénéficiez également des services d'agent enregistré pendant 12 mois, sans frais supplémentaires. Ainsi, d'une certaine manière, Incfile est une option parfaitement souhaitable pour les petites entreprises qui disposent d'un budget limité.
Ok, I know what you might be thinking at this point. That there's no way such a price translates to genuinely professional registered agent services. So what's the catch?
Well, believe it or not, you'll hardly find a caveat here. $49 plus the applicable state fees essentially entitle you to lifetime customer support, free business tax consultation, online order status tracking, next business day formation procession, preparation and filing or articles, verification of company name availability, and free registered agent services for an entire year.
We've tested these solutions and we can confirm that Incfile is seeming as professional as they come. Besides, you'll find numerous positive reviews of the company on various online platforms.
The bulk of Incfile's over 250,000 clients are satisfied with their experiences so far. Only a handful of critics have left negative reviews of Incfile's registered agent services.
That said, Incfile is particularly ideal for online-based businesses. It comes with a wide range of add-ons that online merchants would find handy. We're talking about things like business contract templates, custom documents, and more.
Then for information about compliance and other commerce-related issues, Incfile provides a pretty comprehensive learning centre. It features entity comparison charts, state information on both LLCs and corporations, business checklists, requirements for filing various stuff in different states, etc.
Incfile Registered Agent Service Features
Accès en ligne aux documents de constitution
Assistance clientèle à vie
Consultation gratuite sur la fiscalité des entreprises
Suivi en ligne de l'état des commandes
Alertes d'entreprises à vie
Service d'agent enregistré gratuit pour la première année
Traitement le jour ouvrable suivant
Préparation et dépôt des statuts
Vérification de la disponibilité du nom de la société
Expédition par courrier express avec numéro de suivi
Dépôt accéléré auprès de l'État
Kit de création d'entreprise
Nom de domaine et service de courrier électronique gratuits
Modèles de contrats commerciaux
Résolution bancaire
Procès-verbal de la réunion d'organisation de la société
Statuts de la société
Accord d'exploitation
Preparation and filing of IRS Form 2553
Numéro d'identification de l'employeur/numéro fiscal
Site web d'entreprise
Accès en ligne aux documents de constitution
Lifetime company notifications
Suivi en ligne de l'état des commandes
Assistance illimitée par téléphone et par courriel
Ouvrir un compte bancaire professionnel
Préparer et déposer les statuts de l'organisation
Incfile Registered Agent Services Pricing
Forming an LLC or corporation with Incfile will cost you at least $49 plus your state's fees. While this comes with a decent set of extras like business consultation and free registered services for 1 year, there are more benefits if you alternatively choose either the Gold or Platinum package.
Gold, for instance, costs $149 excluding state fees and it'll save you from paying an additional $70 for an employer identification number, $40 for an operating agreement, $50 for preparation of an IRS form, and more.
Then Platinum, on the other hand, offers even free domain name and email, in addition to expedited filing services. But, that will cost you $299 plus state charges.
When the subsequent free 12-month period lapses, renewing registered agent services on Incfile will cost you $119. Sadly, there are no discounts for volume purchases.
Incfile Registered Agent Services Pros
Provides great value. Incfile is considerably cheaper than its competitors.
Business formation is accompanied by free registered agent services for 1 year.
Incfile a une grande expérience et bénéficie de nombreux avis positifs de ses clients.
There are fancy add-on services for online-based businesses.
Incfile Registered Agent Services Cons
Although it's decent, the customer service on Incfile isn't as personalized as Northwest or Harbor Compliance's.
InCorp Registered Agent Services (Best Cheap Solution For Yearly Services)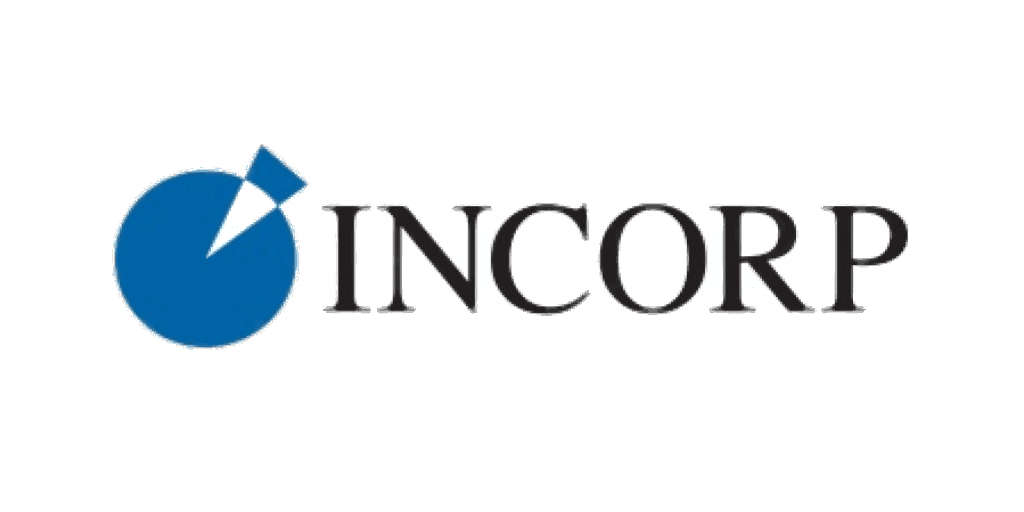 While Incfile is an economical option for forming a company, InCorp wins that title when we switch to full-time registered agent services. Although it's one of the biggest and most established registered agent services providers in the US, InCorp has managed to maintain a low bar in the pricing department.
A year's worth of registered agent services starts at $99. And guess what? It can get cheaper if you add more years into your prepaid package. A 5- year subscription, for instance, will cost you about $66 a year. That's a rate you won't be able to get from other registered agent solutions.
Mais, qu'est-ce que vous obtenez en retour ?
Si l'expérience est l'une de vos principales préoccupations dans le processus de sélection, il n'y a aucune raison de s'inquiéter car InCorp en a beaucoup. Elle fournit des services d'agent enregistré depuis 1998, ce qui représente deux décennies d'expérience professionnelle.
And get this. Most of the clients who've been part of InCorp's journey over the years have nice things to say about the firm. So much so that various review platforms on the web are littered with positive testimonials about InCorp registered agent services.
Thankfully, things are not slowing down anytime soon. As a matter of fact, it seems like InCorp is gradually improving the level of services it offers.
Le cadre actuel du service clientèle, par exemple, intègre des canaux d'assistance par chat en ligne, par courriel et par téléphone. Vous êtes libre de contacter les agents d'InCorp par l'un de ces canaux à tout moment entre 9 h et 21 h, et ils vous aideront en conséquence. Vous pouvez même passer à l'espagnol si vous le préférez, puisque InCorp offre une assistance clientèle bilingue. Vous avez le choix.
Caractéristiques des services d'agent agréé InCorp
Soumettez et visualisez l'ensemble de vos statuts, documents d'entreprise et dépôts d'états par le biais d'un portail de site web client.
Notifications de service en temps réel.
Physical offices in all the 50 states.
Service de dépôt accéléré au comptoir.
Entity Management System (EMS) for tracking corporate documents, forwarded mails, and compliance processes.
EntityWatch pour obtenir des détails en temps réel sur le statut de vos processus, y compris le statut de dépôt, l'agent enregistré actuel, les dirigeants et les administrateurs. Il vous notifie également les changements afin d'éviter l'usurpation d'identité des entreprises.
Calendrier de conformité en ligne.
Notifications par courriel personnalisées.
Garantie de correspondance des prix.
Absorption des frais de transfert.
Représentant dédié.
Bibliothèque de formulaires en ligne.
Accès au compte en ligne.
Signification électronique des actes.
Registered agent address
Prix des services d'agent agréé InCorp
La création d'une SARL ou d'une société par le biais de InCorp vous coûtera $99 plus les frais d'état applicables.
Then registered agent services, on the other hand, start at $99 per year. But, if you choose to pay for 2 years, you get to save close to $20 overall. The annual price essentially drops to $89.10.
A 3-year subscription makes the rates even friendlier by charging you $80.52 per year. The biggest savings, however, are made by choosing the 5-year plan, which reduces the costs to $66.56 per year.
Les pros des services d'agent agréé InCorp
InCorp applies favourable discounts when you pay for additional years of registered agent services
La fonction EntityWatch permet non seulement de suivre le statut de votre dossier, mais aussi d'éviter l'usurpation d'identité.
There are three customer support channels, whose agents are very responsive and can offer assistance in two different languages.
Services d'agent agréé InCorp Cons
Le processus de création d'une société n'est pas aussi compétitif que les services d'agent enregistré correspondants.
Compared to other major registered agent solutions, InCorp has a fairly incomprehensive knowledge base.
Find here more Registered Agencies Reviews and Comparisons:
Questions fréquemment posées :
Should I be my own registered agent?
An individual can be his own Registered Agent, by possessing a physical street address in the state where the LLC is formed. For this to apply, the individual has to meet some requirements.
Can you change a registered agent?
To change the name of your registered agent you have to fill some paperwork with the secretary of state and pay a fee. This step is really important if you are considering a change. The process has to be notified.
Can I use a virtual address for my LLC?
All states in general, ask for a physical street address to your LLC. This does not include PO Boxes or third party companies.
Conclusion
And there you have it. The best-registered agent services providers in the United States.
A point to note though. Considering we've only featured countrywide agents, you might want to find out all the available options in your state. You never know, you could discover a much better-registered agent solution from your local firms. And if you do, feel free to share the story in our comments section. We'd be glad to learn all about the most outstanding state-specific registered agent services providers.
D'ici là, nous vous souhaitons bonne chance dans votre recherche de l'agent agréé le plus approprié pour votre entreprise.
Lectures recommandées :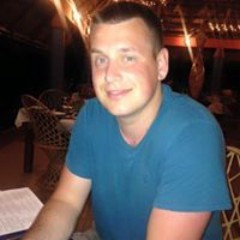 Les derniers articles par Ewen Finser
(tout voir)