Last Updated
In this post we're going to compare LegalZoom vs LegalShield side by side and look at the key services they offer, as well as their pros and cons, and of course, the pricing. 
Whether you have recently started a business, or are planning on setting up a new business in the near future, having affordable access to reputable legal services can give you peace of mind when it comes to your business. 
Today we are going to be looking at LegalZoom vs LegalShield compared, to see what each of these services has on offer, and see which service offers the best overall value to small business owners. 
Both of these companies offer company formation services for new businesses, as well as offering a range of other legal services for both personal and business purposes, and prepaid legal plans. 
Using a company formation service can take a lot of the stress out of starting a new business, and since it will be experts handling your paperwork, you can be sure that everything will be done correctly and filed on time. 
Let's take a look… 
The Main Differences Between LegalZoom vs LegalShield 
The main differences between LegalZoom and LegalShield are: 
LegalZoom provides a wide range of legal services that you pay for individually, whereas LegalShield primarily sells prepaid legal plans for individuals and small businesses
LegalZoom does not offer HR services, whereas LegalShield can provide HR services to businesses who are on their legal plans
LegalZoom can provide Registered Agent services, whereas LegalShield does not offer Registered Agent services
LegalZoom vs LegalShield: LegalZoom In-Depth Look 
LegalZoom is an online legal service provider that offers a range of legal services for business and personal purposes. With LegalZoom, you do not need to have a retainer or contract, you can simply purchase the services that you need when you need them. 
LegalZoom is a popular choice for small business owners and entrepreneurs, due to its affordable pricing and quick turn around. They have a solid reputation with excellent customer satisfaction reviews, and have served over 400 million customers and launched 1.5 million new businesses worldwide. 
The Main Services Offered By LegalZoom 
New Business Formation
Corporate Changes and Filings 
Business Compliance 
Business Names 
Trademark, Patent, & Copyright 
Real Estate
Taxes, Licences, & Permits 
Legal Forms and Agreements 
Registered Agent Services 
In addition to its business services, LegalZoom also offers a range of personal legal services: 
Estate Planning Products 
Marriage and Divorce 
Real Estate 
Finance
Immigration and Work  
Accident and Injury 
As well as these services, you can also speak with an attorney for advice on business or personal matters, and take advantage of the flexible attorney-prepared services such as contract drafting, website terms and conditions, international trademark filing, and any other services you may need. 
How LegalZoom Works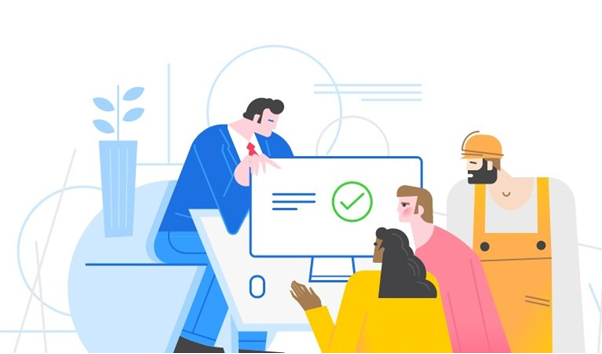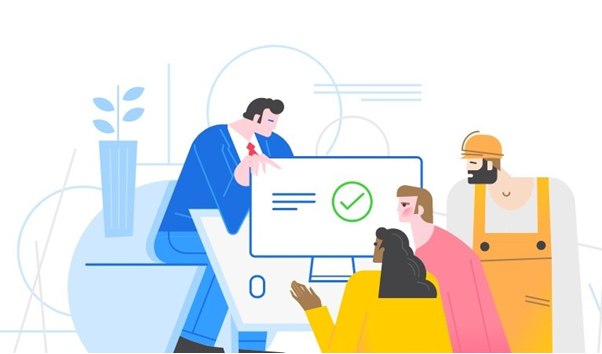 So here's how it all works… 
LegalZoom's dedicated team will walk you through the simple process and ensure that everything is done correctly so your business starts on the right foot. 
Starting an LLC is easy with LegalZoom, and almost everything can be done online. Before you start, you will need to decide which state you want to register your business in. Each state has different fees for registration so remember to take this into account for your costs. 
Once you have made this decision, LegalZoom will check if your chosen business name is available, and once confirmed you will receive some forms to fill out with information about your new business. Next, you can choose the ongoing services you want to use LegalZoom for such as Registered Agent services, and any tax and legal services you may want to add. You then select your package, and checkout online. 
Once you have made the payment, LegalZoom will take care of everything else for you. Your paperwork will be personally reviewed before it is filed, to double-check everything and catch any errors. 
Once it has been filed and approved with the State, you will receive your documents of incorporation. The time this can take will vary depending on which package you have chosen, and which State you are registering in. 
What Other Services Does LegalZoom Offer? 
Once your business is up and running, LegalZoom provides a range of other services to help you keep things running smoothly. You can pick and choose the services that you need, the ad leaves out anything you feel is unnecessary.  
One of the most popular services LegalZoom offer is their Registered Agent service. This service costs $299 per year. It is a legal requirement in the United States of America that all business has a registered agent assigned to them. Although you can act as your own registered agent, using a dedicated service can make running your business much less stressful, and if you don't have official business premises it will save you from having to use your home address for business purposes. 
The Registered Agent will accept paperwork and legal documents on behalf of your business, and upload them online for you to view instantly. Having your documents uploaded online has the benefit of ensuring that there is always a record of all your business documents, as nothing can ever be misplaced. 
The Registered Agent will also ensure you don't miss any filing deadlines with the state so that you don't receive any penalties and your business remains in good standing. They will always be available during business hours to accept any mail on your behalf, which is a great option for business owners who travel a lot or are out of the office frequently. 
Another useful service that LegalZoom can provide new business owners who are applying for a Federal Tax ID (EIN) Number. This is a unique number assigned to your business by the IRS which allows you to open a business bank account, and hire and pay employees for your business.  The EIN can also help protect against identity theft by saving sole proprietors from using their own social security number for business purposes. 
LegalZoom also provides a number of other services to ensure that your business remains compliant, including drafting an operating agreement for your business, to set the ground rules from the start, filing annual reports, trademarking your business name, and other corporate changes and filings. 
If you need legal advice regularly, you can take advantage of LegalZoom's prepaid legal plans, which give you access to an attorney whenever you need one for a set monthly fee. There is a business advisory plan, which gives small business access to an attorney for business matters such as contracts, copyrights and trademarks, and Tax advice. There is also a legal advantage plan which gives you access to personal lawyers whenever you need them, whether it's for employment issues, family matters, or estate planning. 
LegalZoom Customer Service and Reviews 
If you would like to get in touch with the customer service team at LegalZoom you can contact them by phone between the hours of 5 am – 7 pm from Monday to Friday, and on Saturdays between the hours of 7 am and 4 pm. 
Generally, LegalZoom's customer service reviews are hit and miss. They are rated A+ on Better Business Bureau (BBB) but only received one star out of 5 from 178 reviews, which is quite worrying. They have also received a shocking two stars out of 5 on Trustpilot, with a lot of the reviews complaining about the high prices and poor service provided. 
The Benefits Of Using LegalZoom 
LegalZoom is a well-established company that has built up a good reputation after serving over 4 million customers.
They charge a flat one-off fee per service, so there are no hourly fees, and you know exactly what you are getting in advance so you don't even need to worry about receiving surprise bills.
Once you have filled in a simple online form, LegalZoom will take care of the forms and filing, so you don't need to worry about anything.
They offer a 100% satisfaction guarantee. If you are not happy with the service you have received, you can request a refund within 60 days of purchase.
As well as business formation services, LegalZoom provides a wide range of other legal services, so whatever your needs are, you can get everything from one place. 
The Downsides to Using LegalZoom 
LegalZoom is quite a lot more expensive than its competitors. For example, their Registered Agent service costs $299/year, whereas its competitors such as Incfile for example, cost around $119/year. LegalZoom's customer reviews are also very worrying, with one and two-star reviews on Trustpilot and BBB. 
LegalZoom Pricing 
LegalZoom provides different pricing for each of their services, so depending on exactly which legal services you need, the prices will vary.  
They also offer two prepaid attorney packages, one for business use and one for personal use, starting at $31.25/month with the option to pay for either 6 or 12 months at a time.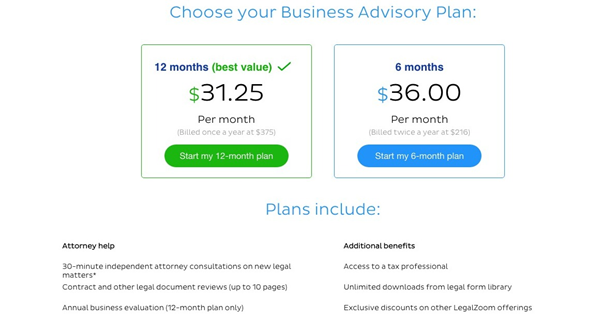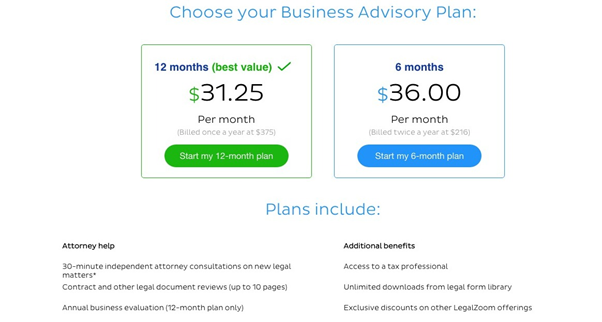 The plans include 30-minute consultations with an attorney on new legal matters, contract and document reviews, and annual business evaluation. 
Their LLC Pricing packages are fairly straight forward, and there are three packages to choose from: Economy, Standard, and Express Gold. 
Their Economy package costs $79, plus your state filing fees. With this package, you will receive a business name check, business document filing with your state, articles of organization, LLC next steps guide, a personal review of your order before your business is formed, lifetime customer support, and a financial account authorization letter. 
Next up is the Standard package which costs $329 plus your state fees. This package includes everything from the Economy package, as well as a deluxe organizer embossed with the name of your business, 20 personalized company membership certificates, an official company seal to record the ownership of your business, and LegalZoom VIP processing to ensure a fast turnaround. 
Finally, there is the Express Gold package, which includes everything from the Economy and Standard packages, as well as rush processing with your state (giving you a turnaround time of 7-10 days), and express shipping.  
LegalZoom vs LegalShield: LegalShield In-Depth Look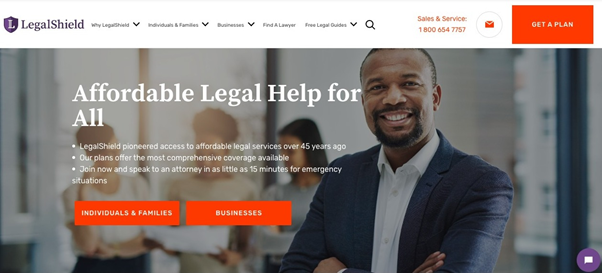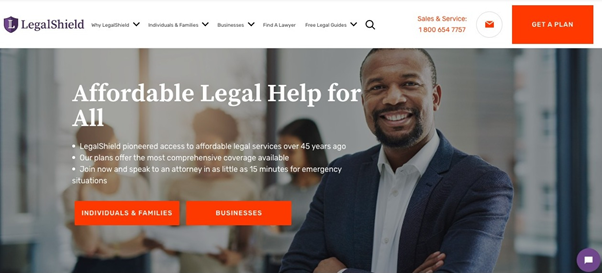 LegalShield provides affordable legal help for business as well as individuals and families by charging a monthly subscription fee, rather than charging an hourly fee or a fee per service.  
This monthly fee gives you the ability to talk to a lawyer whenever you need to without worrying that you can't afford it. They can also help you start a business for a separate one-off fee, as well as provide ongoing assistance with all of your business's legal needs. 
The Main Services Offered By LegalShield 
Business Formation 
Legal Consultation
Legal Research 
Letters and calls from an Attorney on your behalf 
Debt Collection letters 
Documents and contracts 
Trial Defence
Pre Trial Work 
How LegalShield Works 
LegalShield can take all the guesswork out of starting a new business, and there is just a four-step process to get started. 
First, you need to tell LegalShield all about your business. There are 8 simple questions for you to answer that will give LegalShield all the basic information they need to know about your business. 
Next, your LegalShield attorney will contact you within four hours (business hours) to discuss your business, and help you to work out which type of business entity will work best for you. Then, your attorney will prepare all the documents you need to form your business and file them with your state. Once your documents have been approved by the state, they will be sent back to you, and your business will be official and ready to go. 
When you start your business with Launch by LegalShield, you also get a legal plan to protect your business. The legal plan includes: 
Business legal consultation and advice 
Legal document and contract review 
Letters and phone calls on your behalf 
If you need any further legal services that aren't already included in the legal plan, you will receive a 25% on any additional services purchased. 
The legal plans offered by LegalShield work by charging you a monthly fee for legal advice and protection for your business. The fee you pay varies by how many employees you need to include on the plan, starting from $39/month with no enrollment fee. 
What Other Services Does LegalShield Offer? 
Aside from business formation services and ongoing business legal plans, LegalShield also offers personal legal plans for a set monthly fee. This means that you and your family can have 24/7 legal access without the huge price tag that normally comes with legal consultations. 
LegalShield can provide Human Resources services as an additional service for businesses so that you can provide a safe workplace for your employees. This additional service will make your business more attractive to prospective employees, as they will feel that the job is more secure and that they will be well looked after. 
They offer the chance for you to become a 'Broker' by recommending LegalShield to other businesses in return for a commission fee. They also provide 'member perks'  for their members, which are a range of exclusive discounts and special offers for members of LegalShield plans. 
LegalShield Customer Service and Reviews 
If you want to get in touch with LegalShield quickly, then sending them a message on Facebook or Twitter should get you a response within an hour. You can also contact LegalShield by phone and email, although they do not list office hours on their website. 
LegalShield has an A+ rating on Better Business Bureau, but only has 3 out of 5 stars in the reviews section. There are a few complaints about customers being unhappy with the service and unable to obtain a refund, and being mis-sold the legal plans by the 'reps' who are selling the service and working on commission.  
The Benefits of Using LegalShield 
LegalShield makes it affordable for anyone to access an attorney by paying a low monthly fee. Access to an attorney would normally cost $150-$400 an hour.
You will have unlimited calls to your attorney for business and personal matters.
You can easily start your business with LegalShield using their business launch packages.
LegalShield members have access to a number of 'member perks' which can save you money on products and services that you already use.
The plans are good value, with a range of different options to suit your business or personal needs. 
The Downsides to Using LegalShield 
LegalShield is an MLM business, so be aware that you may be purchasing the service from an 'independent broker' who is working on commission only, as some of the complaints we read from unhappy customers said that they were mis-sold the service. The other downside is that you don't get to choose your attorney, you will be assigned one in your area, and there is no guarantee of the quality.  
LegalShield Pricing 
To start a new business with LegalShield, Launch packages start at $145. This includes everything you need to launch your new business, and also includes a legal plan to protect your business. 
LegalShield's main offering is its monthly prepaid legal plans, which vary depending on the size of your business.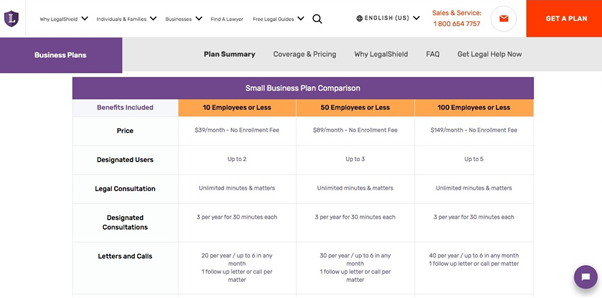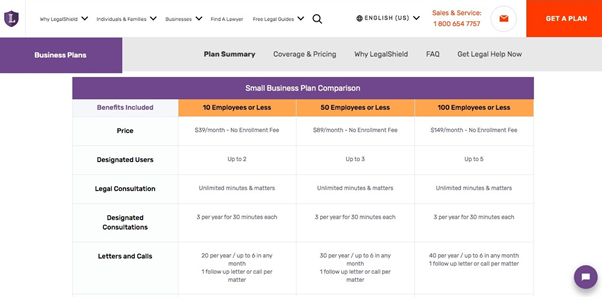 For 10 employees or less, legal coverage starts at $39/month. This includes up to 2 designated users, unlimited minutes and matters with your attorney, 3 x 30 minute designated consultations each year, up to 20 letters and calls per year (maximum of 6 in any month), document review for up to 20 documents per year (maximum 15 pages per document), 5 debt collection letters per month, 25% off hourly rates, and member perks. 
For businesses with 50 employees or less, legal coverage costs $89/month. This includes up to 3 designated users, unlimited minutes and matters with your attorney, 3 x 30 minute designated consultations each year, up to 30 letters and calls per year (maximum of 6 in any month), document review for up to 30 documents per year (maximum 15 pages per document), 10 debt collection letters per month, 25% off hourly rates, and member perks. This package includes trial defence for businesses, with 75 total hours per year, and up to 15 hours of pre-trial work. 
And for businesses with 100 employees or less, legal coverage costs $149/month. This includes up to 3 designated users, unlimited minutes and matters with your attorney, 3 x 30 minute designated consultations each year, up to 40 letters and calls per year (maximum of 6 in any month), document review for up to 40 documents per year (maximum 15 pages per document), 15 debt collection letters per month, 25% off hourly rates, and member perks. This package includes trial defence for businesses, with 75 total hours per year, and up to 25 hours of pre-trial work. 
Frequently Asked Questions:
How do I set/up change my security question on my LegalZoom account?
To change your Security question, just go to your account in Legal Zoom and click the "Account" button. Inside this category, you can go to your Personas Information form and edit the security question with just a verification.
How long can LegalZoom hold an order for me?

An order with LegalZoom can hold up for 1 year. If you need help or have some questions about your order, you can always contact Customer Care via telephone.
What is covered under a LegalShield Legal Plan?
With the LegalShield plan, you can access a lot of legal services like attorney letters, calls made on your behalf, advice for your issued and mucho more. Every plan has its own terms and conditions.
LegalZoom vs LegalShield Compared: Which service is better? 
After reviewing LegalZoom and LegalShield side by side, it's clear that these two services are very different from each other, so it really depends on your needs.  
If you are looking to start a new business then we wouldn't recommend either of these services. Their customer reviews aren't great, and there are many more affordable services out there who can start your business and provide a registered agent service for a much lower price. We would recommend checking out Incfile, since they can start your business for as little as $0 + your state fees, and they have an excellent reputation with lots of positive reviews from happy customers. 
If you're still not convinced, check out our best LegalZoom Alternatives article. 
If it's a prepaid legal plan you are looking for, then LegalShield offers you the most value for money. With low monthly fees for small business and personal legal plans, you get a lot for the money. This is a great option for anyone who knows they may need regular legal help but can't afford to hire an attorney on an hourly fee but do bear in mind that you won't be able to choose who your lawyer is, so it really depends on what type of legal assistance you will think you need the most.  
If it's for simple business matters, then this plan is a great choice for you, but if you need defense in court, particularly for personal matters, you may feel more comfortable being able to choose a lawyer yourself. 
Further Readings: