Last Updated on July 31, 2022 by DMEditor
In this review, we are going to be looking at the range of services ZenBusiness vs Incfile offers, as well as their pros and cons, and of course, the pricing, to see which of these services offers better value for money.
Starting a business is an exciting time, but sometimes there are parts to getting everything set up that can be a little stressful, especially if it's your first rodeo.
You will want to be sure that everything is done properly and your new business is fully compliant, and although it's perfectly fine to do it yourself, it's well worth using a company that provides online incorporation and LLC formation legal services to handle the process for you.
Bottom Line Up Front Summary: I personally lean towards the cheaper and slightly easier to use incorporation service with Incfile here. That's not to say ZenBusiness is an inferior service (it's not), just that Incfile is a bit more streamlined with a better reputation and track record in business.
The Main Differences Between ZenBusiness vs Incfile
The main differences between ZenBusiness vs Incfile are:
ZenBusiness has only been registered with BBB since December 2019 and is rated B+, whereas Incfile has an A+ Rating with the Better Business Bureau (BBB)
ZenBusiness charges $49 for the first year of their starter package, whereas Incfile offers the first year of registered agent service completely free
ZenBusiness standard filing times can take up to 3 weeks, whereas Incfile offers faster service with standard filing turnaround time expected to take 5-7 working days
ZenBusiness has a Pro package that costs $179, whereas Incfile offers better value with a Gold plan for just $149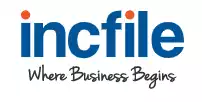 These services can take all of the stress out of incorporating your business by making sure you submit all of the correct paperwork upon registration, and keeping a record of your business documents in your online account.
They can also provide registered agent services to help your business run as smoothly and professionally as possible. A registered agent will accept all legal and professional documents on behalf of your business, and ensure that your business always remains compliant by submitting your annual reports on time.
Today we are going to be looking at ZenBusiness vs Incfile, to see which of these services would be the better option for you and your business.
Let's take a look.
ZenBusiness vs Incfile: ZenBusiness Review
ZenBusiness is an online service that can help you start your business quickly and easily, and provide all the help you need to keep your business running smoothly and compliant with your state laws.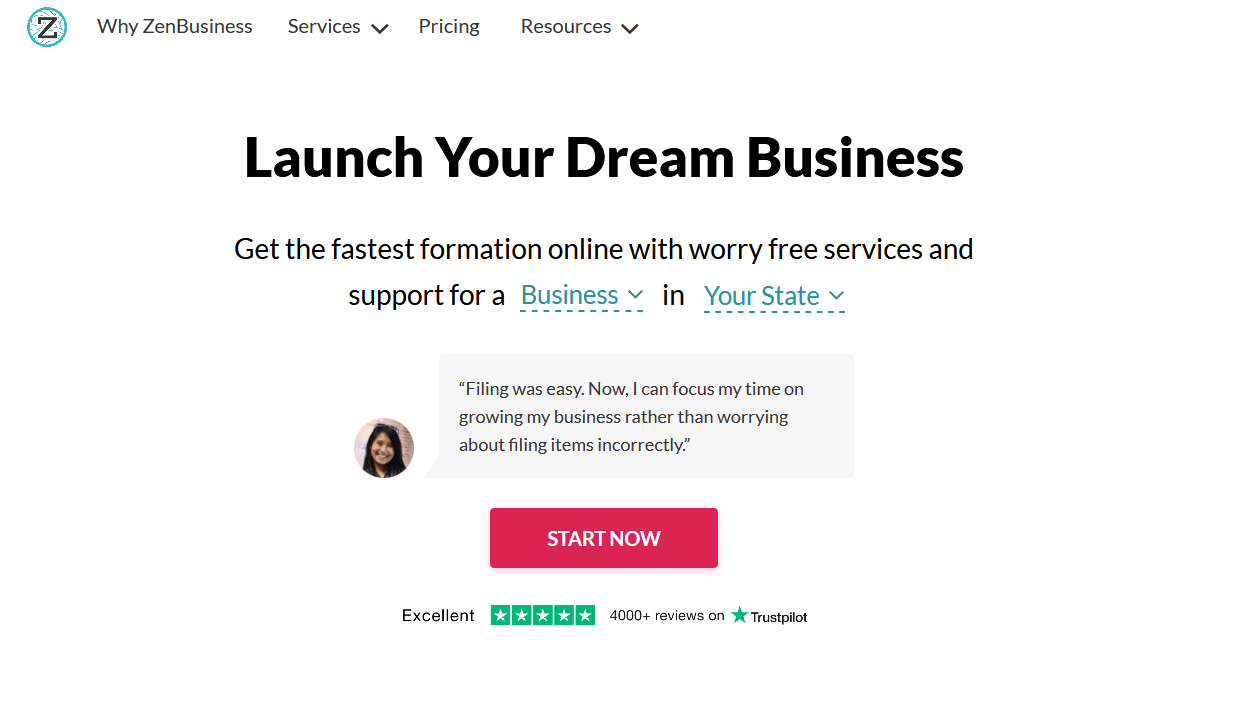 They take all the stress and hard work out of registering a business and filing the paperwork so that when you are starting your new business it's one thing less for you to worry about.
Let's take a look at the main services ZenBusiness offer…
The Main Services Offered by ZenBusiness
Business formation service
Operating Agreement legal forms
Ongoing Compliance Management
Employer ID Number (EIN)
Annual Reports
New York Publication
Filing Amendment
Certificate of Good Standing
Banking Resolution
Worry-Free CPA Assessment
Domain Name Registration
Domain Name Privacy
Business Email Address
Business Webpage
In addition to their main services, ZenBusiness has also partnered with some other companies to offer you discounts on additional services that may be useful when starting a business:
Business Bank Account
Accounting and Bookkeeping
Business Insurance
How ZenBusiness Works
If you would like to start a business with the help of ZenBusiness, then you can either choose from one of their business formation packages or build your own package that includes just the services you need.
Once you have decided which package is best for you, ZenBusiness will collect the details they need from you, and gather all of the necessary paperwork.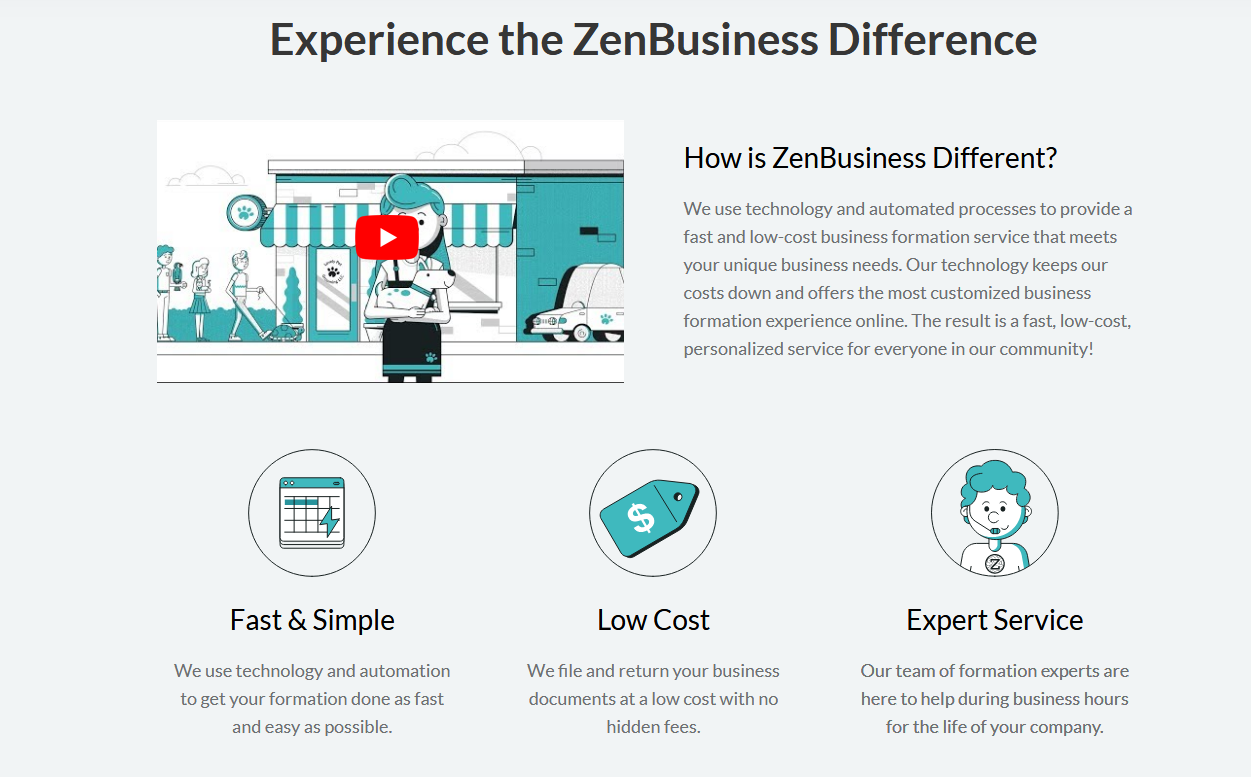 Next, they will file your documents with the State to officially form your business. This usually takes a few days, but if the State has an internal backlog it can take up to a few weeks, however, there is an option to speed this up for an additional fee (State Fee).
Once the State has confirmed your business, ZenBusiness will deliver all of your confirmation and business documents to your online dashboard so you can view them any time you need to. After this, ZenBusiness can provide ongoing services to help you make sure your business always remains compliant.
What Other Services Does ZenBusiness Offer?
In addition to the business formation services ZenBusiness provides, they also offer a registered agent service for just $119/year.
This additional service has many benefits, including ensuring your business always stays compliant and avoids any penalties or fines for late filing. Having a registered agent is also a great solution if your business doesn't have a physical address, as it means you will never need to use your personal address for business purposes.
Your registered agent will accept all-important business and legal documents on behalf of your business, and upload them to your dashboard so that you have a secure record of everything, and you are able to view them online at any time.
Zen Business can also provide an operating agreement for your business. An operating agreement is an important document that should be created upon starting your business.
It outlines the rules of your business so things are clear from the get-go, it also assigns ownership to the business and states the procedure of what should happen if the business owner were to leave the business, and it also expressly separates your personal assets from those of your LLC in case of any liabilities in the future, even if it's just a single-member LLC.
ZenBusiness can also secure an EIN number for your LLC (LLC formation service) or Corporation. This 9-digit number is provided by the IRS. The EIN allows you to open a business bank account, and hire and pay employees for your business, so this is something you should do as soon as possible.
Having a business bank account is important as it enables you to keep money belonging to the business separate from your personal account. Not only does this make it easier when it comes to taxes (e.g. federal, state, and sales tax rate fees) and accounting, but it also helps to protect your personal assets.
To ensure your business is always compliant, you can use ZenBusiness to file your annual report. You do not have to use this service, but it can save you a lot of time and stress by avoiding any costly mistakes that can be made during this process.
If you live in New York, your LLC is required to publish an announcement in two newspapers for 6 consecutive weeks within a 120-day timeframe.
ZenBusiness can take all this off your hands for a fee of $200 (plus publication fees). They can actually help save you money, as that has existing relationships with many publications, and can help find the ones with the lowest fees and costs. They will make sure everything is published on time to meet the State requirements.
ZenBusiness can also recommend their partner services for accounting and bookkeeping, setting up a business bank account, and business insurance. Although these services aren't provided directly by ZenBusiness, they are highly recommended so you can rest assured you will be working with reputable businesses.
ZenBusiness Customer Service
If you need any help and you can't find what you need in the FAQ section of the website, then you can get in touch with the customer success team at ZenBusiness. You can get in touch by live chat and phone between the hours of 8 am and 7 pm Central Time. Outside of these hours you can contact them by email and expect a response within one business day.
The Benefits of Using ZenBusiness
ZenBusiness's service is very easy to use, they use technology and automation to ensure the process runs as smoothly and quickly as possible.
The service is a low cost, with a number of different packages to choose from depending on your needs, and there is no surprise hidden fees.
ZenBusiness has great customer reviews, with a majority of customers rating the company as excellent.
As well as the business formation services, they offer a number of other services that will make running your business stress-free.
They offer an affordable registered agent service, so you do not need to use your personal or business address for any legal documents.
You can access all of your documents online at any time through the dashboard.
The Downsides to Using ZenBusiness
ZenBusiness are quite unclear about how long the business formation process will take, (they suggest 2-3 weeks) and upsell an offer to expedite your filing for an additional $50-$100 filing fee.
Other LLC formation services offer a quick turnaround without the extra payment, so this is something to take into account.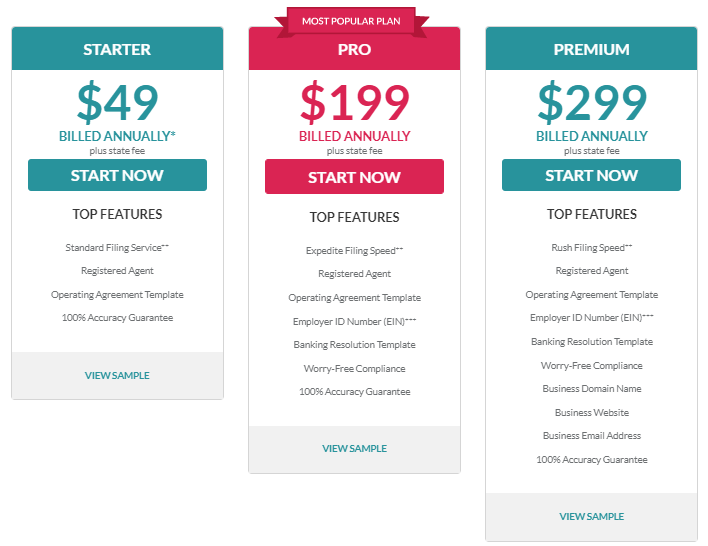 ZenBusiness has three main packages, which include additional services to help you run your business.
The Starter package costs just $49 per year (plus state fees: state fee varies by state) for the first year and the starter plan renews at $119/year for the registered agent service.
This package includes preparing and fining for an LLC, name availability search, phone and email support and customer service, online document access, registered agent, operating agreement, and worry-free CPA assessment.
This plan has a standard filing speed (2-3 weeks), but you have the option to upgrade to 'expedited' filing speed for an additional $50, or 'rush' filing speed for an additional $100.
Next up is the 'Pro' package, which costs $179 per year, billed annually. This Pro Plan package includes everything from the Starter package, as well as expedited filing speed, banking resolution, employer ID number, worry-free guarantee to keep your business in good standing, and annual filing.
Finally, there is the 'Premium Plan' package, which costs $299 per year, billed annually. This package includes everything from the Starter and Pro packages, as well as the 'rush' filing speed, business webpage, business domain name, domain name privacy, and business email address.
If you would like to find out more about ZenBusiness and the services they offer, you can visit their website here.
ZenBusiness vs Incfile Online Legal Service: Incfile Review
Incfile is one of the most affordable companies formation services around, making it a popular solution for small businesses and entrepreneurs who are on a budget.
They offer all the services you need to launch and manage your business, as well as a range of ongoing services to help your business remain compliant and to take the stress out of running your business so you can focus on the parts of running a business that you love.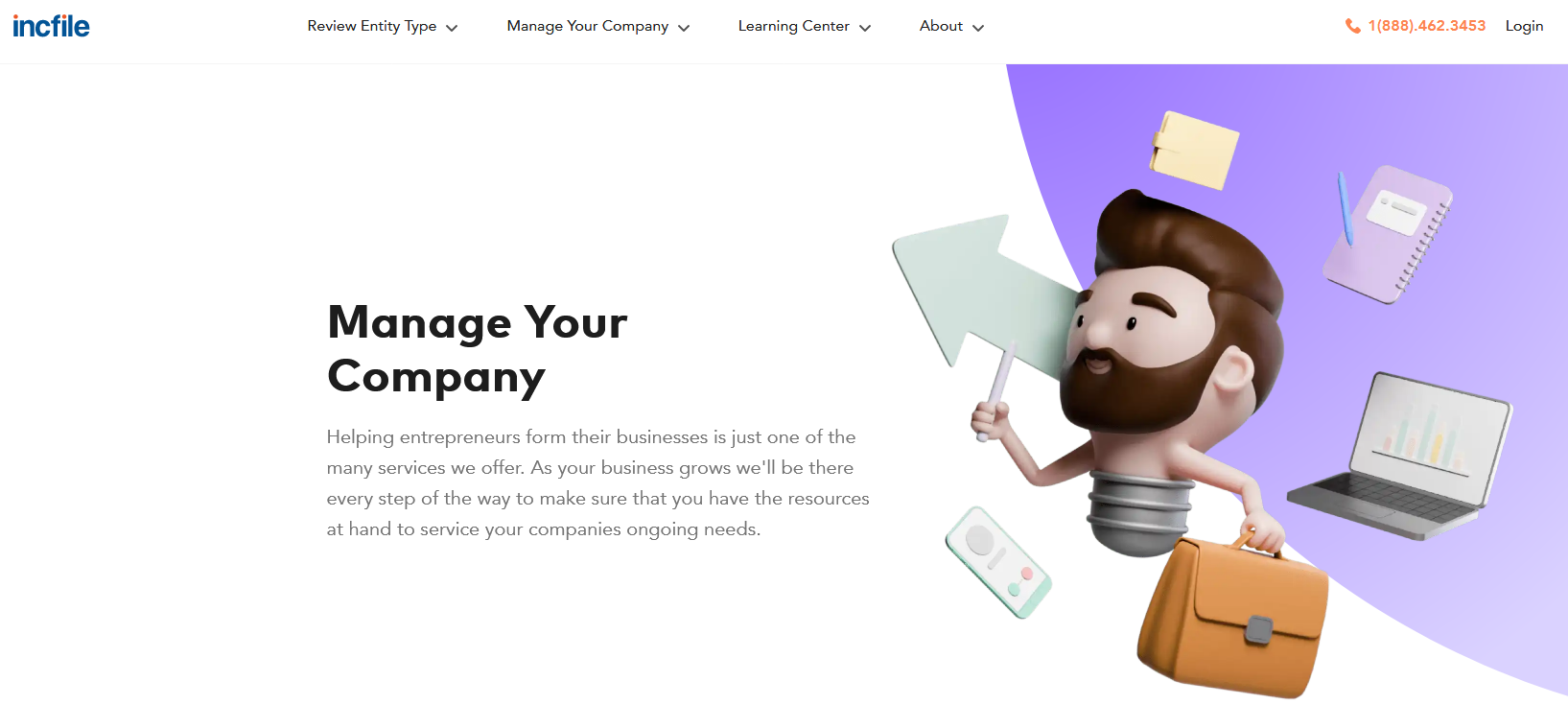 They have a reputation for excellent customer service, with an A+ rating at the BBB, and have served over 250,000 business owners around the world since they launched in 2004.
The Main Services Offered by Incfile
Incfile's main service is company formation service and LLC filing. You can choose from four different business types: Limited Liability Company (LLC), S-Corporation, Corporation, or Nonprofit.
All of Incfile's company formation packages include the following:
Verify company name
Preparation and filing of articles
Next Business Day processing
One year of Registered Agent service FREE (First year)
Lifetime company alerts
Online order status tracking
Free business tax consultation
Lifetime customer support and customer service
Online access to all incorporation documents
How Incfile Works
It's very easy to get started with Incfile, and everything can be done online. To form an LLC with Incfile, there is an easy 3 step online process to follow. Forst, you need to choose the type of business entity best suited to your business. You can choose from LLC, Corporation, S-Corporation, or Nonprofit.
The next step is choosing the state you want to register in. Each state has its own filing fees so you will need to take this into account for your costs.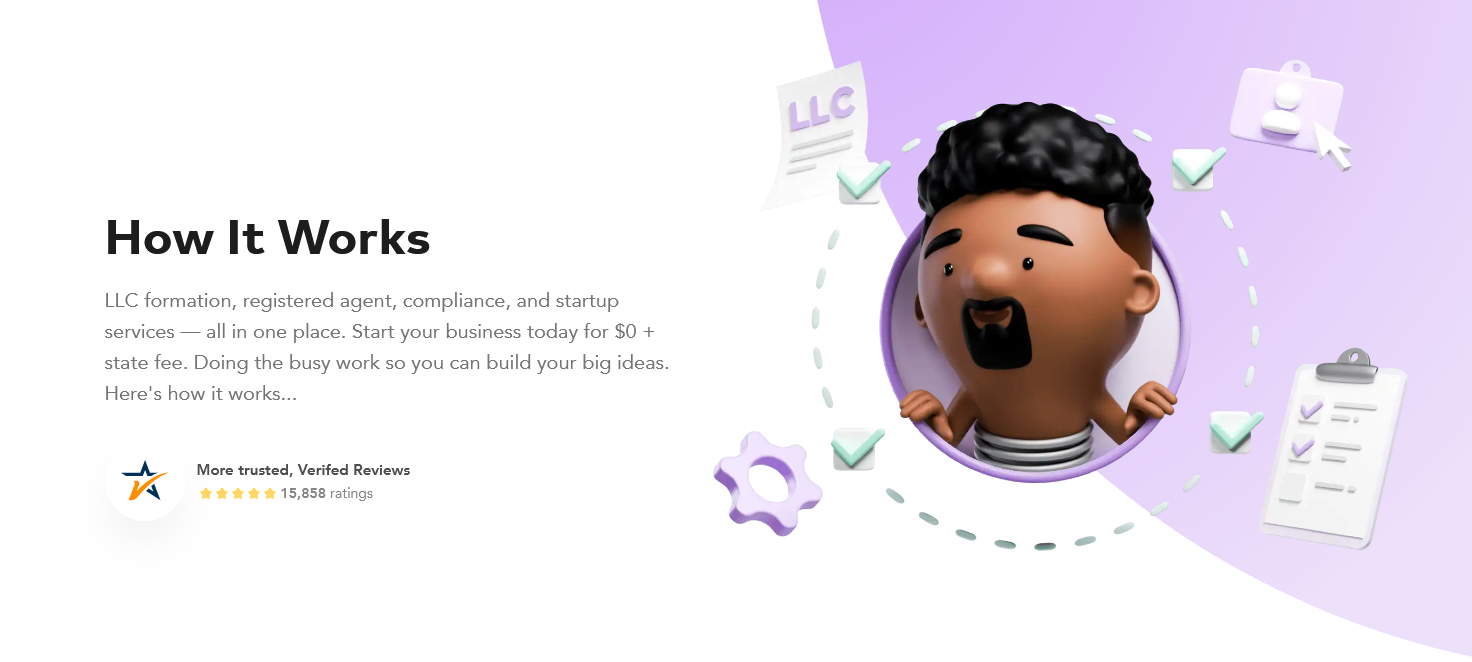 The final step is choosing which package you want to use. Once you have chosen your package you will receive an online form to fill out with your details for Incfile to use, and they will take care of everything else for you, including checking that your company name is available, and preparing and filing your articles with the State.
Once your articles have been filled with the State, they will be returned to Inficile and uploaded to your online dashboard, where you can securely view all of your business documents at any time.
Each new order will receive the first year of registered agent service completely free (this renews automatically at the full price for the second year).
What other formation service and support does Incfile offer?
As well as business formation services, Incfile has a wide range of other services that you can use to ensure that your business runs smoothly and remains compliant:
Annual reporting
Foreign qualification
EIN/Tax ID number (employer identification number)
Certificate of good standing
Change of registered agent
Trademark name search
DBA/Fictitious business name
Registered agent service
Amendment/ Name change
Dissolution
Corporate/LLC Kit
Business license research
File Business Taxes (local and federal tax rate)
File S Corporate Tax Rate Election
The Registered agent service is one of the most popular ongoing services that Incfile offers. It is a legal requirement in every state for businesses to have a registered agent. You can serve as your own registered agent, but for the low yearly fee of $119, this is a service well worth paying for, for the peace of mind it will bring to you and your business.
The Registered Agent service provides a legal address for your business so that any important business and legal documents can be sent straight to the registered agent rather than to your business premises or home address. When the registered agent receives documents, they will be uploaded to your business dashboard for you to view online.
The registered agent will manage all of your documents and ensure that all of your business requirements are fulfilled so that you remain in good standing with the state and avoid any late filing penalties.
Incfile also provides a number of other services (listed above) to help you with all of your legal and business requirements.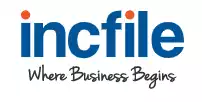 Incfile Customer Service
Incfile offer email and phone support from Monday to Friday 9 am- 6 pm CST. Unfortunately, this isn't much help if you need assistance on a weekend, however, you can submit a support ticket and the customer service team will get back to you as soon as possible, and you can find an FAQ section on their website for answers to common questions.
The Benefits of Using Incfile
Incfile offers one of the best value business formation services available, with services starting from $0 (plus state fee).
Incfile offers the first year of registered agent service completely free with all packages, saving over $100 for new businesses at an important time.
They are very transparent about their fees, and there are no hidden surprises later. You simply choose the package you want and pay for it yearly with no extra costs.
All packages include lifetime notifications of important dates for your business, so you never miss a filing deadline.
All of your documents are available to view online, so you never have to worry about misplacing important business documents.
Incfile promises to never sell your information or share it with a third party without your consent.
Incfile offers a quick filing service as standard, with standard filing usually taking 5-7 business days, and expedited times taking between 1-2 business days.
The Downsides to Using Incfile
There aren't really any downsides to using this service, although there have been some reports that the customer service team can be slow to responde.
To view the pricing for Incfile you have to choose the state you want to register in. We have selected New York for this example, but please bear in mind that the state fees will vary depending on where you register.
Incfile has three packages to choose from Siver, Gold, and Platinum. The Silver package starts from $0 (plus state fees) as the first year of registered agent service is free.
It will renew at $119 per year after the initial free period. This package includes preparation and filing of articles of organization, unlimited name availability searches, registered agent service, set up a business bank account, statement and resignation of the organizer, unlimited phone and email support, online order status tracking, and free 30-minute business tax consultation.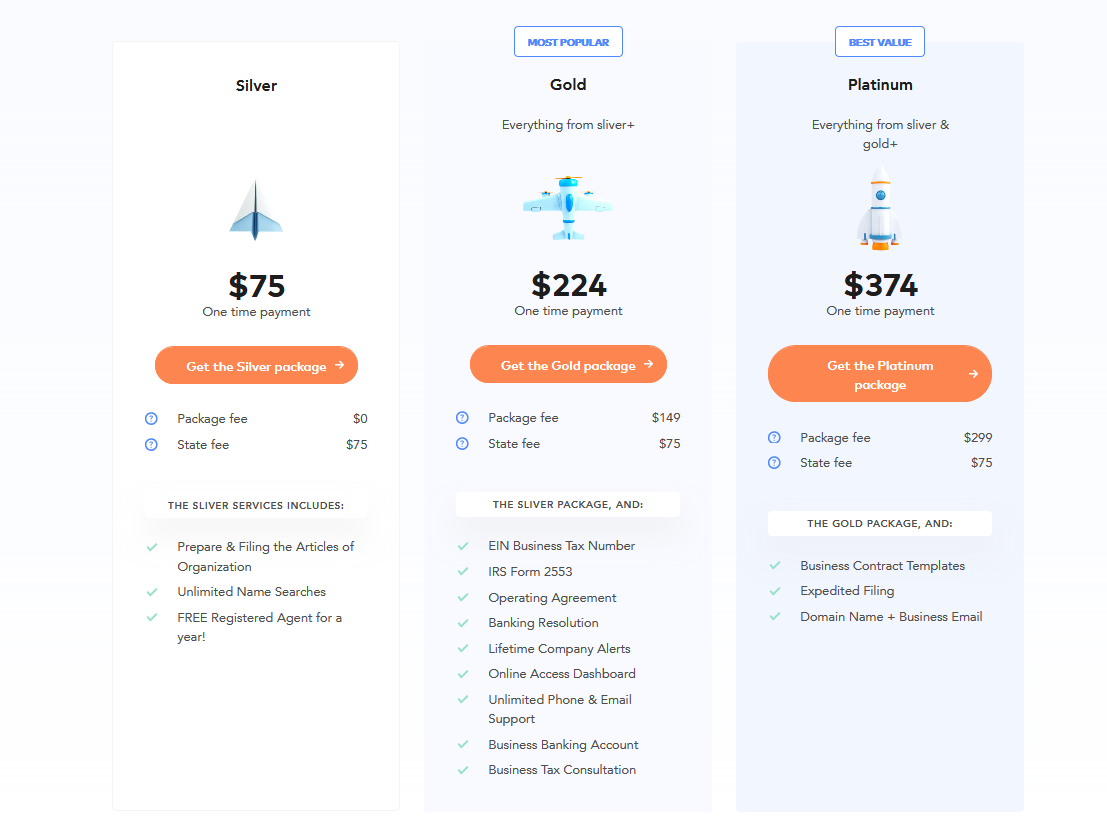 Next up is the Gold package, which costs $149 (plus state fees) and includes everything from the Silver package, plus next day business processing, lifetime company alerts by email and text message, online access to incorporation documents, business website, EIN, preparation and filing of IRS form 2553, operating agreement, gold business formation kit, and banking resolution.
Finally, there is the Platinum package, which costs $299 (plus state fees). This is the most comprehensive package on offer and includes everything from the Silver and Gold packages, as well as free business contract templates, free domain name and email service, Platinum business formation kit, expedited New York State filing time, and free express shipping for documents.
If you would like to find out more about Incfile and see what else they have to offer, you can visit their website here.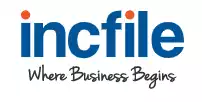 ZenBusiness vs Incfile Compared: Which Service is Better?
After comparing both of these business formation services sides by side, we can see that they are actually very similar.
Both of these companies offer almost exactly the same service at a relatively similar price that certainly beats a traditional law firm, lawyer, or even other online legal services like LegalZoom offers. While not a replacement for legal advice, they are laser focused on the administrative burden of running an online business.
Bottom Line: However, there is a winner here… which is Incfile!
Incfile offers one of the best value LLC formation services we have seen, and they offer a year's free registered agent service with all packages. They are very transparent about their pricing, with no hidden extras to pay for later.
Over 250,000 business have used their services, and their customer reviews speak for themselves, with an A+ rating at the BBB, so you can be sure that if you choose Incfile, you will be working with one of the most reliable and trustworthy businesses around.
This could be partly due to their experience (Incfile have been running since 2004, whereas ZenBusiness were founded in 2015. But clearly Incfile has put the time in and build up a solid reputation.
Bottom Line Summary: That's not to say that ZenBusiness isn't a good choice, because it also offers a great service with excellent customer reviews, however, there's no hiding from the fact that Incfile is just better value.
Hopefully, this comparison review has helped you to make a decision on which company you would like to use to form your LLC. You can find out more about Incfile by visiting their website here, and if you think ZenBusiness is the right service for you, head over to their website here.

If you are still looking for a registered agent, you should check our article on the best-registered agent services to give you an overview of everything out there.

We also compared LegalZoom vs Incfile, as well as looking at 9 of the best alternatives to LegalZoom, so if you still haven't found the right service yet, we've got you covered.
FAQs
Question: How do I contact IncFile?
Answer: To contact IncFile, you can call them directly at 844-830-8267 or at 855-829-9090. The office hours are from Monday to Friday, between 9 am and 5 pm CST.
Question: What Does LLC Mean?
Answer: LLC means "Limited Liability Company". This kind of business helps entrepreneurs and business owners when it comes to tax advantages (income tax, etc..), liability protection and administration.
Question: Why do I need a Registered Agent?
Answer: There is plenty of reason why you need a registered agent. One of the main reasons is because they will receive your official state correspondence during business hours, and depending on who is your agent, even taking care of some State responsibilities.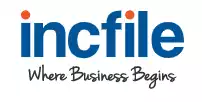 Further reading: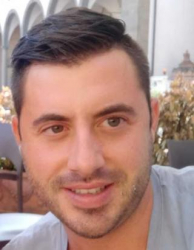 Latest posts by David Borgogni
(see all)
Get 40% OFF for 3 Months