Last Updated on November 27, 2021 by DMEditor
Both Veem and PayPal offer ways for your business to make and receive payments – but just one of the services also allows you to send and receive personal payments. In this article, we're going to talk in-depth about both Veem and PayPal.
We'll cover everything you should know, from availability abroad and processing fees to invoicing options and customer service. At the end of this article, we'll tell you which service we think is best, but we'll leave the door open for you to make the best decision for your specific purposes.
Main Differences Between Veem and PayPal
Let's quickly cover the major differences between the two payment processors. The main differences between Veem and PayPal are:
In-Person Payments: Veem has support for online payment processing only, whereas PayPal has options for both online and in-person payments.
Credit Card Support: Veem can only process bank account transfers, whereas PayPal also allows for credit card transactions.
Personal Payments: Veem is strictly for business payments, whereas PayPal has options for both business and fee-free personal payments.
Processing Fees: Veem has straightforward and low processing fees that top out at $20, whereas PayPal charges a percentage of the transaction plus a fixed fee for every business or international transfer.
Availability: Veem has availability in approximately 60 countries, whereas PayPal is available in 200+ countries.
Overview of Veem and PayPal
Veem and PayPal are similar in that they're both payment processing solutions that can be used for business transactions, including international ones. Beyond that, though, there are major differences between the two services. To start, let's get into an overview of both platforms.
What is Veem?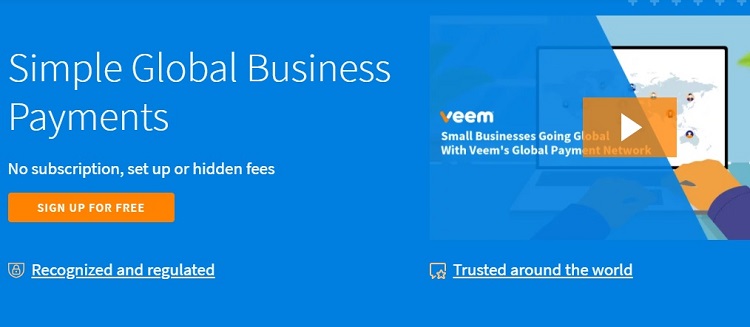 Veem is a secure way to pay vendors and invoice customers to collect payments via tech-based wire transfers. This isn't the traditional bank wire you're familiar with – instead, it streamlines the entire process to make it faster and less expensive than you're probably used to.
Also, you don't need any special tools or hardware to process Veem payments – in comparison, some other services require that you have their card reader or countertop display.
With Veem, all you need is online access. Veem doesn't have a minimum or maximum transfer amounts, although, for very large transfers, you may be asked to provide documentation.
Wiring Money with Veem
With a traditional bank wire, there are a lot of intermediary banks and steps involved, and that means a lot of handling fees and opportunities for the transfer to be delayed. With Veem, the middle man is removed, which also gets rid of unnecessary fees and limits the time it takes for the wire to complete.
Veem uses blockchain technology (like Bitcoin does), which ensures payments are processed safely. With the blockchain, there's a digital ledger of transactions that are kept, which removes the need for go-between banks and all of their processing and handling fees.
What is PayPal?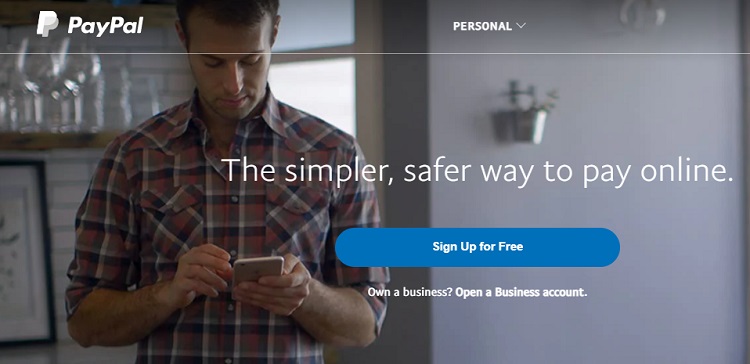 PayPal is a payment processing service that allows businesses and individuals to pay or be paid in practically whatever way they want, whether that's through bank transfers, credit card payments or even account-to-account transfers (where both parties have a PayPal account).
For "friend" payments – personal, non-business transactions – you won't have to pay a fee at all unless it's an international payment.
And you can order a card reader from PayPal, too – they have both free and paid card readers that allow you to process in-person payments, which is useful if you meet customers face to face or have a brick-and-mortar store. With a verified PayPal account, there isn't a maximum amount that you can send.
Otherwise, you may be limited to $10,000 per transaction.
International Availability: Veem vs. PayPal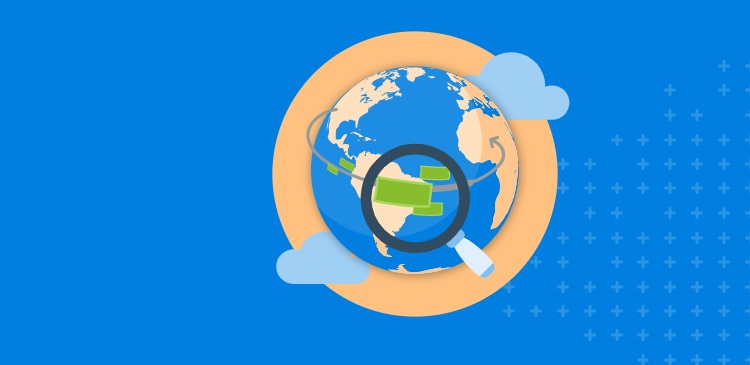 Veem works in over 60 countries, but not all of those countries can receive and send money. Some can do both, while others can only receive Veem payments – so you can send money to vendors in those countries, but they can't send money to you, like when paying an invoice.
You'll have to use another payment service for that. You can see a full list of the countries that Veem's available in here.
PayPal has the definite edge here because it's available in more than 200 countries and 25 currencies. Find out more about PayPal's international availability here.
Invoicing: Veem vs. PayPal
With Veem, you'll upload an invoice, which will set the status as "Invoice Sent." The individual or business that you're invoicing will then receive an email from Veem with instructions for how to pay the invoice.
When that happens, the status will become "Waiting for Funds." When payment is received, the status will become "Funds Received." From there, the money will be deposited into your bank account, at which point the status will be "Funds Sent."
PayPal has a slightly different – and more convenient – invoicing process. You can create an invoice directly in PayPal, complete with an invoice number and all of the information you need included.
You can then save an invoice as a template to use at a later date, and you can create several templates. The invoice can be sent now or scheduled for later, and once it is sent (or every time it's updated after being sent initially), both you and the recipient will get an email from PayPal.
Once the invoice is paid, the funds become accessible in your PayPal account, or you can opt to transfer the money to a connected bank account.
Processing Time: Veem vs. PayPal
Veem claims that funds will be delivered in one to three business days, though it's common for payments to be processed on the shorter end of that time frame, within just one day.
Some users do complain, though, that they've experienced delays when receiving payments, sometimes up to one week – which is several days longer than what Veem claims it should take.
PayPal will make your funds available as soon as they're received – you can access them from your PayPal account.
Your PayPal account can be used to make payments online (a lot of vendors allow you to select "PayPal" when checking out), and you can also order a debit card to use online or in stores, which will deduct money directly from your account.
You can also transfer your money to a connected bank account, which can take anywhere from one to four business days. Some banks offer instant transfers, too, for a fee.
Integrations: Veem vs. PayPal
Veem doesn't have a ton of integrations, but it can work with QuickBooks Online or Xero if that's what you use for accounting software. Once integrated, your Veem invoices and payments will auto-update in the accounting software so everything is accurate and in one place.
PayPal doesn't have simple plug-and-play integrations as Veem does. If you need to create a PayPal button for your website, it's fairly easy to do, and there's help here if you need it.
Otherwise, you may need developer expertise for more in-depth integrations. Or, you can opt for a third-party service like Zapier, which connects different apps to one another, offering more functionality than the individual apps themselves can offer.
Cost: Veem vs. PayPal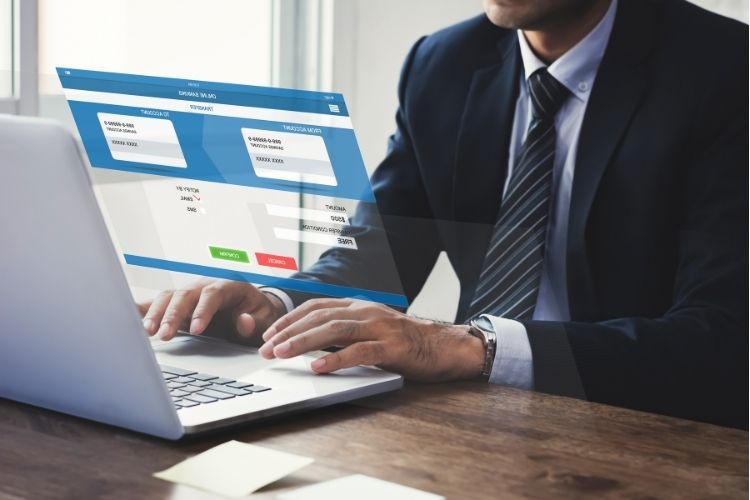 Veem is essentially free, and the processing fees are reasonable. If you send money to an international vendor and they opt to collect that money in U.S. dollars (USD) instead of their currency, you'll be charged a $20 fee.
When transferring money within the U.S., the processing fee is just $1, and it goes up to $1.50 for domestic transfers in Canada. Otherwise, the service won't cost you anything.
When it comes to foreign exchange rates, Veem is impressive there, too. If you're sending an invoice to a customer abroad or you're paying a vendor who lives in another country, the service will convert your currency at a very fair rate, and it usually maxes out around 2% (the exact percentage will vary per currency and country).
That means that the exchange rate spread is much less than what you'd get at a bank. Moreover, because the exchange rate is so fair, this is an incentive for the recipient to accept the payment in their currency, thus saving you the $20 fee you'd pay if they collected in USD.
PayPal charges every time you make a business transaction – you'll pay 2.9% of the value of the transaction, plus another 30 cents per domestic transaction.
However, if you're paying a friend via PayPal, transaction fees are (usually) waived – unless it's an international transaction, which still charges a fee. International transactions are 4.4% of the value of the transaction, and there's an additional fixed charge that's based on the currency the recipient will receive.
When it comes to the foreign exchange rate, PayPal claims to also have competitive rates that are updated twice daily based on current rates (with a percentage tacked on). It's super easy to figure out what you'll pay, thanks to their online calculator. Learn more here.
Customer Service and Security: Veem vs. PayPal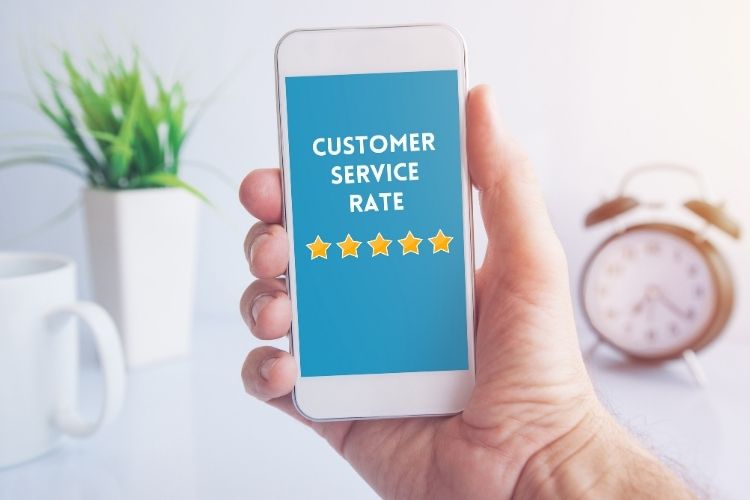 Veem customer service is available via email or phone, and you can also put in a call request for an agent to get in touch with you.
Veem is Comodo-certified, and the service keeps all data and personal information safe, thanks to advanced security measures and always-up-to-date encryption. There's also insurance against hacking, operational losses and theft.
PayPal has email support, chat support and phone support. If you want to troubleshoot on your own, there's a help center and a community forum, making it easy to find answers and solutions without waiting for a support agent.
PayPal is PCI-compliant, meaning it meets the necessary standards for securing cardholder data.
The Pros and Cons of Veem and PayPal
Pros of Veem
Since Veem runs with blockchain technology, all transactions take place online, which is why they're low-cost and fast. That's also what makes it so useful for international transactions.
Cons of Veem
While one of Veem's perks is that it's an online-only service, that makes it less ideal for brick-and-mortar stores. For more traditional transactions, you'll likely need an actual point-of-sale (POS) system. So, if you're processing payments while face to face with business contacts, whether that's vendors or customers, Veem won't be a helpful option.
Another major downside of Veem is that it can't process credit cards. You can only make or receive bank account payments, which are also called ACH payments.
Therefore, if your vendor or customer prefers receiving or making credit card payments, they won't be able to use Veem. This is limiting unless you're going to offer Veem alongside other payment processing options.
Pros of PayPal
PayPal is available in more than 200 countries. Compare that to Veem's availability in just 60 countries or so. With PayPal's wider reach, there are more options for international transfers, as well as for growing businesses that may need those added perks in the future.
With PayPal, you'll be able to immediately access your funds without waiting, assuming you have a way to get to the money in your PayPal account.
Cons of PayPal
When transferring money from PayPal to a bank account, it can take up to four business days, which is one day longer than Veem's longest transfer period.
However, it pays to note that some users complain that Veem can take up to one week for a transfer, and PayPal often transfers in just one business day – so it really comes down to personal experience.
FAQ
Question: Is PayPal better than bank transfer?
Answer: If you're sending money to pay someone else, like a vendor, you may prefer to use PayPal because it lets you make claims should something go wrong. However, if you're just receiving funds, a bank transfer (like one through Veem) is often faster and cheaper (or free) when compared to PayPal. If you make a lot of both types of transactions, it may be worth it to use more than one payment processing service.
Question: Why should you not use a bank transfer?
Answer: If you're making a payment to a vendor or paying for an item online, sending money via bank transfer is less safe for the payer because you can't make a claim or get your money back should something go wrong.
Question: How do I pay someone on PayPal without an account?
Answer: If you send an invoice or payment request to a person who doesn't have a PayPal account, they can still make a payment without signing up for an account at all. All they have to do is click the "Pay Now" button to see their payment options – this is sort of like a guest checkout option that you'd find on a retail site.
Winner: PayPal
We feel that PayPal is the better option overall, no matter how you plan to use it or why you need payment processing solutions. Veem, on the other hand, cannot do it all – and depending on your business' needs, you may find that Veem can't do a large enough portion of what you need, either.
It's not nearly as comprehensive a solution as PayPal is, particularly if you need to offer credit card processing, have to process some in-person payments, or want to send or receive personal payments in addition to carrying out business transactions.
Yes, Veem's fees are super-low when it comes to international payments accepted in USD, but if there's no value in the breadth of features a service offers, paying less isn't enough of a perk.
However, even if you don't opt for Veem for all of your payment processing needs, it may be a good service to use in addition to your go-to payment processor. You can avoid hefty wiring fees, and with no minimums or maximums, it seems like a foolproof way to add to your processing options without paying more than necessary.
Further read: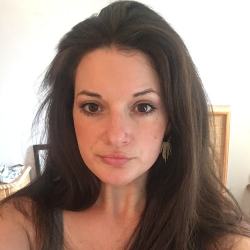 Latest posts by Lindsay Pietroluongo
(see all)
Get 40% OFF for 3 Months