Last Updated on July 19, 2023 by Ewen Finser
Building a website is easy today. Many companies offer tools and platforms where people who are not tech-savvy can make sites using drag and drop templates.
Gone are the days where we left these tasks to the technical people. One part of a website that has a significant impact on how it performs is the hosting service. You will find numerous providers today, and choosing the right one can be an uphill task.
In this piece, we will line up two common hosting providers, Cloudways vs. DigitalOcean, and compare their features to help you select one that suits your needs.
Read on;
Cloudways vs DigitalOcean – Main Differences
The main differences between Cloudways vs DigitalOcean are:
Cloudways is a managed hosting platform, whereas DigitalOcean is an unmanaged SSD hosting platform
Cloudways handles all the technical aspects required to manage a hosting platform, whereas DigitalOcean requires you to have the skills to handle this technical work
Cloudways lets you choose between a host of five data center options, whereas DigitalOcean only lets you host your web application on their data centers.
Overview
A key differentiator between various hosting services today is how much technical work you will be required to do before launching your site on their servers. This is what sets Cloudways and DigitalOcean apart, as they are both impressive hosting services.
Cloudways was established in 2009. It has its headquarters in Malta and offices in Spain and Dubai. It is a managed cloud hosting platform that lets you pick between five different data center providers, which all have multiple options to offer.
It has fantastic pay-as-you-go plans and even enables you to sign up for a free trial without giving your credit card information.
DigitalOcean is a hosting service meant for developers who want to launch their applications on the cloud platform. They launched their first set of exquisite data centers and SSD servers in 2011, and their headquarters are based in New York.
They have world-class hosting spread across 13 data centers in different parts of the world. Since they do not offer managed hosting services, you need to have the technical skills required to launch your site and maintain it in their hosting environment.
Key Features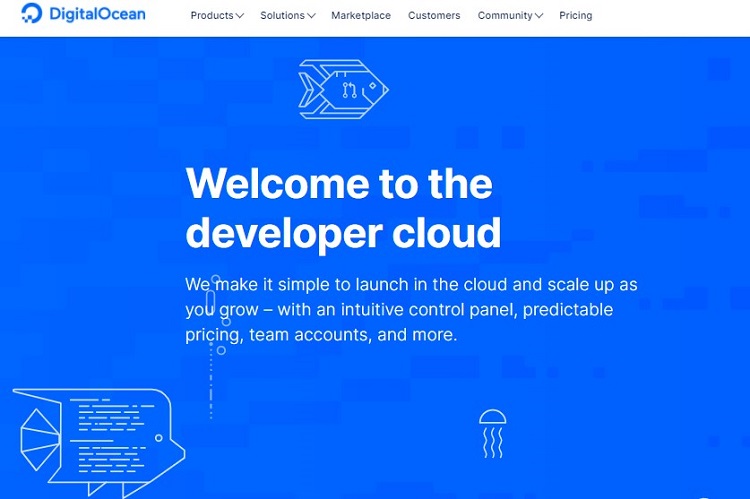 Plans and Pricing
Never compare hosting service providers by their prices only. Look at the features offered for that price, and you will be better placed to choose the right one.
From the overview, it is evident that Cloudways is more expensive than DigitalOcean since you have to pay a premium for the managed hosting service. The cheaper option will attract many, but they will have to hire an expert or spend time working on the technical part before launching the site.
DigitalOcean gives you a host of resources needed to host applications such as CPU, storage, RAM, and bandwidth. It has a couple of affordable shared CPU plans, but you still have to manage and configure the virtual host.
Cloudways lets you pick between DigitalOcean, Linode, Vultr, Amazon Web Services (AWS), or Google Cloud Platform (GCP) for your set of hosting resources.
DigitalOcean is the cheapest option to pair with when using Cloudways, at one third the cost of AWS or GCP.
Using Cloudways with DigitalOcean costs double the amount charged when using DigitalOcean on its own. All the managed hosting plans by the five data center options are divided into four tiers with incremental features and prices.
The DigitalOcean set of options starts at $10 per month, which offers 1GB RAM, a single-core processor, 25GB storage, and 1 TB bandwidth. The second-tier costs $22 per month for 2 GB RAM, 50 GB storage, and 2 TB bandwidth.
The processing power is upgraded to two cores in the third tier, which goes for $42 per month and offers 4GB RAM, 80 GB storage, and 4 TB bandwidth. The highest-level costs $80 per month and offers 8GB RAM, 4 Core processor, 160 GB storage, and 5 TB bandwidth.
The Linode Data Center option has tiers that offer the same resources as the DigitalOcean ones, but their pricing is slightly higher at $12, $24, $50, and $90 per month, respectively. Vultr data center option is not far off from Linode and DigitalOcean as their tiers are priced at $11, $23, $44, and $84 per month, respectively.
These three options have the same price points, but the remaining two cost a lot more.
For the AWS data centers, you will get the basic tier at $36.51 per month for 2GB RAM, 2 vCPUs, 20 GB storage, and 2 GB bandwidth.
For the next two levels, you will only get an upgrade of the RAM at 4GB and 8 GB, which costs $86.77 and $176.26 per month. The top tier offers upgrades the RAM to 16 GB and vCPU to 4 at $274.33 per month.
Google Cloud data centers are not far off from AWS, with the entry-level plan priced at $33.18 per month for 1.70 GB RAM, one vCPU, 20 GB storage, and 2 GB bandwidth.
The storage and bandwidth remain constant across all the plans. For the second level one, the RAM is upgraded to 3.75 GB, with everything else remaining constant at $73.50 per month. The third-tier costs $138.52 per month for 7.5 GB RAM and 2 vCPUs. The elite plan costs $225.93 per month for 15 GB RAM, 4 vCPUs, and the same storage and bandwidth.
DigitalOcean will save you money, but Cloudways saves time, so pick a side.
Cloudways vs DigitalOcean Performance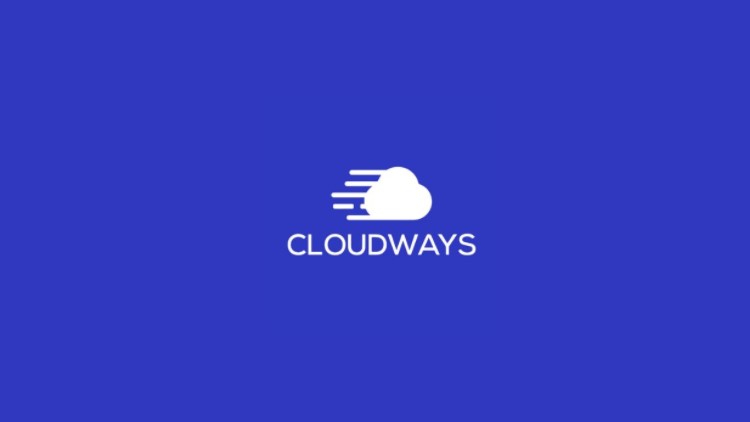 This is one of the most important things to look out for in a hosting service provider. Speed and performance can quickly drag your progress and let the competition get ahead of you, especially if you are in a competitive space.
The advantage here is that Cloudways and DigitalOcean are among the best performers in the hosting space. They even beat some of the top VPS and dedicated hosting plans out there. They both use secure, high-tech data centers and the latest technology to give users impressive speeds.
However, there are a few things that set these two apart in terms of performance. DigitalOcean has no limits to how well your application can perform due to the lack of managed services.
You can install, configure, tweak and maintain everything, and if you have the skills for this, your site could greatly benefit from your custom environment. The reverse is also true, and if you are not skilled, the application can suffer from average configurations and setup.
Cloudways has some limits as it sets its configurations. It does this to meet the industry's best practices, and it might be good enough for you. The good thing is that you can choose between five data centers, as they all have different resources and performance. This affects the price you pay as well.
DigitalOcean guarantees 99.99% uptime, whereas Cloudways refers you to the Service Level Agreement of the specific data center provider you chose for uptime guarantees.
Server Quality
It is difficult to compare DigitalOcean and Cloudways in terms of infrastructure since Cloudways has DigitalOcean as one of the options to pick from. The fact that Cloudways lets you choose from a collection of five top cloud providers is a plus since you are not confined to infrastructure that does not meet your requirements.
Interestingly, DigitalOcean tops the list of these providers on Cloudways.
All these cloud hosting providers use NGINX SSD servers, which load static content faster than dynamic ones. This translates to faster speeds on your site for users to enjoy.
Another thing to compare in regards to the server features is advanced caching. It is an integral feature that helps speed up loading times. Both Cloudways and DigitalOcean have advanced caching techniques such as Varnish. Due to its reverse proxying abilities, Varnish makes it easy for content-heavy WordPress sites to get the much-needed boost to load faster.
Both these hosting services have Redis to cache database queries.
All these caching features allow Cloudways and DigitalOcean to offer top services to their clients.
In terms of other speed-boosting features, these servers both utilize HTTP/2. Their servers are also PHP7-enabled, which lets applications load fast.
Cloudways uses Cloudflare CDN, which is one of the best content delivery networks across the world. DigitalOcean does not have a CDN.
While CDNs are known to increase site loading speeds significantly, Cloudways did not edge out DigitalOcean by far, even though the latter lacks a CDN. However, the difference is seen with larger and more dynamic sites, which gives Cloudways a slight advantage.
Security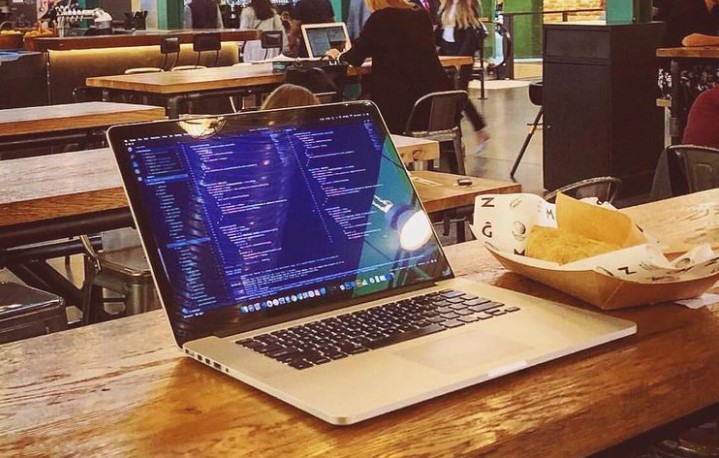 With the increase in the number of cybersecurity attacks, security is a priority for any online application today. It is implemented at different levels, and your hosting provider should have sufficient measures to thwart away threats.
An SSL certificate is necessary today, and even visitors are advised to skip sites that do not have one. Both Cloudways and DigitalOcean offer free SSL certificates with their hosting plans.
Malware protection is vital to keep your site data safe from viruses and other forms of malicious software. All Cloudways packages offer OS-level firewalls to keep your web applications safe from hackers and malicious software.
DigitalOcean employs a different strategy by deploying network-level firewalls for all server droplets. All these are available at no extra cost.
If you want to bump up your protection from attacks, both providers have the Sucuri Application Antivirus and Firewall at a one-year subscription fee of $149.99.
Once the threats come and you lose data, you will need backup and recovery to restore services. Both Cloudways and DigitalOcean conduct daily backups and offer recovery points in case your application is attacked. None provides automatic disaster recovery, and you will need to do it manually.
User Experience and Customer Support
In terms of user-friendliness, there is no doubt that Cloudways takes the day. The managed hosting service makes things easier for you. DigitalOcean is a bit raw and lets you interact with the code, which can be difficult for many.
Customer support is vital, especially if you are using either hosting provider for the first time. You will have a problem that needs fixing or a question on how to get past one stage.
Cloudways has a couple of channels you can use to reach out to customer support, such as 24-hour chat and a ticketing system. Most of the common questions that users have are broken down in their knowledge base.
DigitalOcean does not have the best customer support, and the only way you can reach out is through a ticketing system that takes time. However, they have an extensive knowledge base, FAQ page, and video tutorial to guide you through the steps and answer most of the questions you might have.
FAQs
Question: Does DigitalOcean have a free plan?
Answer: Digital Ocean can give you a credit of $100 in their free tier for 60 days. Besides the offered droplets plans, object storage, and load balance, you can use it on many other services offered by Digital Ocean.
Question: Why is DigitalOcean so cheap?
Answer: DigitalOcean focuses on three selling points that make their service cheap. These are simplicity, pricing, and high-performance virtual servers. They want to give developers an easy and efficient way to set up their applications using instances called droplets.
Question: Is Cloudways worth it?
Answer: This is one of the few hosting companies that offer a balance between functionality and affordability for cloud-based managed hosting. Their PaaS cloud servers have an impressive set of features, and you can quickly scale up the hosting resources as your application grows.
Cloudways vs DigitalOcean – Bottomline
From the comparison, it is tough to put Cloudways and DigitalOcean apart due to a few reasons. First, their features are impressive, and both will be great for your web application.
Secondly, Cloudways has DigitalOcean as one of its data center options. If you select this, you will enjoy most of the benefits one would by going for DigitalOcean directly, save for the managed services.
In terms of the price, Cloudways charges more to cater for the managed services, and you cannot compare them a dollar to resource, as DigitalOcean will be the clear winner.
In a nutshell, choosing between the two goes down to whether you are ready to handle all the technical work required to set up and manage a web application. If you want someone else to handle the technical work and allow you to focus on your web application, go for Cloudways.
Further read: