Last Updated on Januar 9, 2020 by DMEditor
Thinking about forming an LLC?
Well, good for you. Because compared to other business entities like S or C corporations, the process of forming an LLC is considerably cheaper and much faster. So, you're bound to have a smooth sailing overall.
However, for that to happen, there's something you might need to prioritize. You see, one of the most critical steps during the formation process is securing registered agent services.
And, as it turns out, this is not one of those optional extras you can afford to ignore. In most US states, businesses are required to acquire registered agent services as they apply for an LLC or a corporation. There are no two ways about it.
Ok, I'll admit that some states allow you to appoint yourself the registered agent. Fair enough. But, here's the problem – designating yourself means exposing your personal details like name and address to the public.
And that alone translates to an unending streak of junk documents in your mailbox. Plus, of course, you'll have to deal with reduced personal privacy.
Wie auch immer man es betrachtet, Lösungen für einen eingetragenen Vertreter sind unvermeidlich, wenn man es mit einem seriösen Unternehmen zu tun hat.
Aber wo soll man überhaupt anfangen?
Now, if you've tried looking around, you've probably noticed that there's an overwhelming host of options out there. Perfect for competition. But, it would take you a heck of a lot of time to go through them.
Erlauben Sie uns also, Ihnen die Mühe zu ersparen, indem wir Sie über die besten registrierten Maklerdienste informieren. Wir haben uns die Zeit genommen, eine breite Palette von Optionen zu prüfen, die in allen Staaten gute Bewertungen erhalten. Anhand dieser Informationen haben wir dann eine solide Liste der besten Lösungen für eingetragene Vertreter zusammengestellt, die alle nachweislich hervorragende Leistungen bieten.
Bevor wir uns damit befassen, sollten wir jedoch erkunden, was das Konzept der Dienstleistungen eines registrierten Vertreters beinhaltet und warum es eine zu große Sache ist.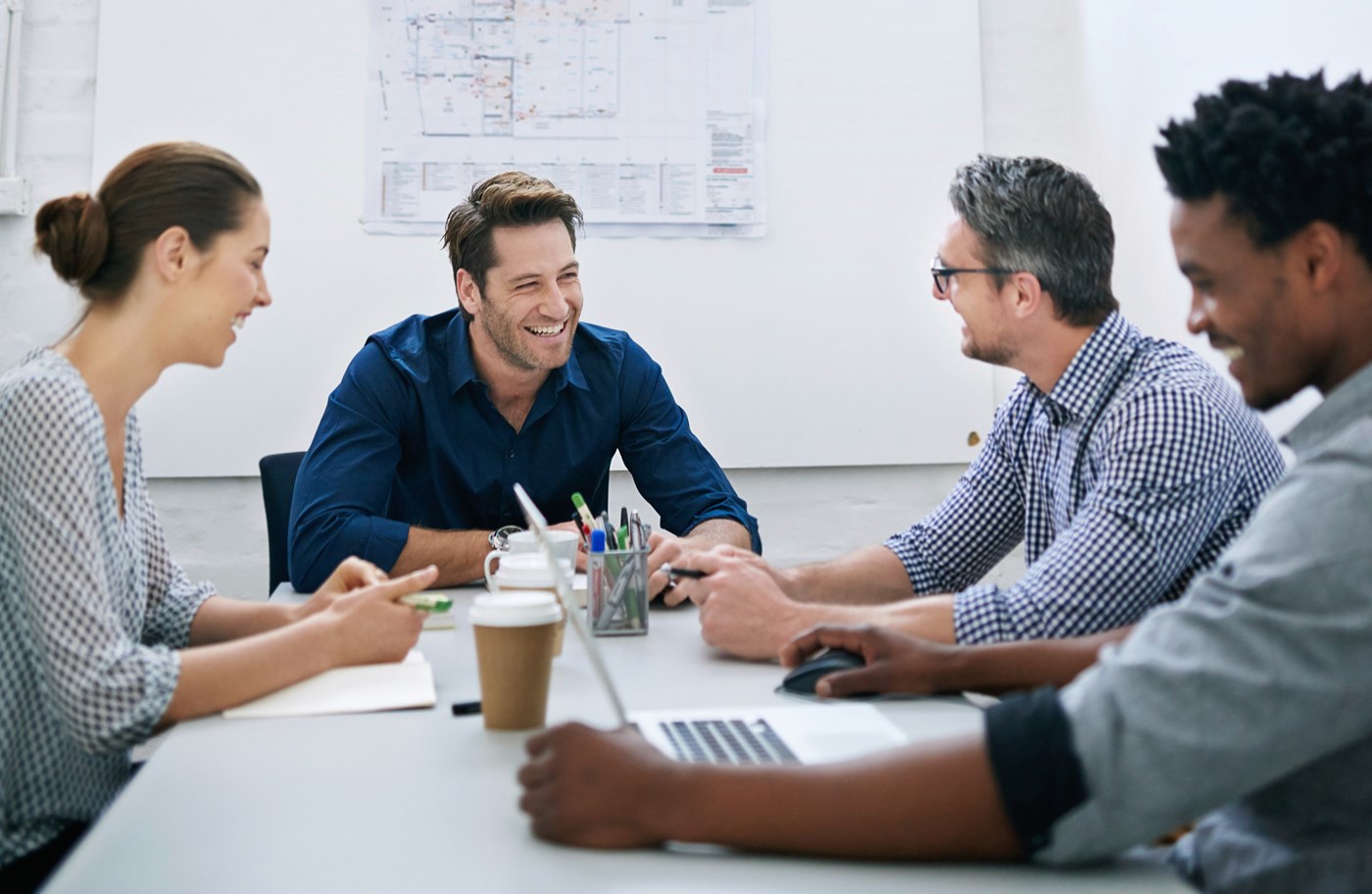 Was ist ein eingetragener Vertreter?
According to state laws in the U.S, every single business is expected to proceed with registered agent services while setting up a company.
It doesn't end there though. Full compliance means maintaining a registered agent for the long haul. So, in short, you can think of registered agents as your company's partners.
If you choose to ignore all that and choose to apply for a Limited Liability Company or a corporation without a registered agent, the application will probably be rejected by the state.
The ramifications are much worse if you fail to maintain registered agent services. A typical civil lawsuit, for instance, might end disastrously for you, with the judge penalizing your company heavily over something that would have been easily handled by registered agents. We've also seen cases where the state proceeds to suspend or dissolve a company completely.
Sorry to say, but yes, it's that serious. Registered agent services are critical to not only the creation of your company, but also its survival over the long haul.
Zu den Dienstleistungen, die Sie von einem zertifizierten registrierten Vertreter erwarten sollten, gehören unter anderem
Dokumentenorganisation - Eingetragene Bevollmächtigte helfen Unternehmen bei der Organisation ihrer Dokumente und bei der Weiterverfolgung ihrer Anmeldungen.
Compliance Monitoring – Since they are conversant with legal procedures, registered agents will help you maintain compliance, as well as file all the required papers in time.
Schutz der Privatsphäre - Durch die Ernennung eines eingetragenen Vertreters können Sie Ihre persönlichen Daten geheim halten.
Postweiterleitung - Registered agents handle their clients' mails by forwarding and then following up to confirm delivery.
And speaking of which, the type of documents registered agents handle on behalf of their clients include:
Bescheide über Lohnpfändungen
Benachrichtigungen über Unternehmensanmeldungen
Gerichtliche Vorladung
IRS and local tax authorities' tax notices.
Vorladungen zu Informationen
Mitteilungen über Rechtsstreitigkeiten
Amtliche Korrespondenz auf Landes- und Bundesebene
What Should You Consider When Choosing A Registered Agent?

Wie wir bereits festgestellt haben, kann sich die Suche nach den besten Dienstleistungen eines registrierten Vertreters für Ihr Unternehmen als äußerst hektisch erweisen. Es gibt viel zu viele Firmen, die sich auf Lösungen für eingetragene Vertreter spezialisiert haben, und ihre scheinbar identischen Angebote können verwirrend sein.
Aber hier ist das Geheimnis, wie Sie sich die Auswahl viel leichter machen können. Prüfen Sie einfach Ihre Optionen für einen registrierten Vertreter auf der Grundlage von:
Range of Services
What types of services does the registered agent offer compared to the rest?
While your primary concern at the beginning would probably be the LLC or corporation application process, don't focus on that alone. You can go ahead and review the subsequent set of solutions that various agents offer.
Im Grunde genommen sollte ein guter registrierter Vertreter die Standarddienstleistungen durch einige bemerkenswerte Extras ergänzen.
Legal Zoom und Rocket Lawyer, for instance, go above and beyond the typical provisions to provide even attorney services like consultations, creation of wills, drafting of legal documents, etc. Your preference depends on your business' setup as well as its projected needs in the near future.
Unterstützte Staaten
States are very specific about the registered agents they license to work within their area of jurisdiction. So, you might want to check and confirm whether a registered agent is actually authorized to work in your state.
Thankfully, only the smallest firms are affected by this. The bulk of the established registered agent solutions are capable of handling business in every state. That translates to less paperwork for you.
Software
Manual systems are now a thing of the past. Many of the currently registered agent services come with automation tools for increased efficiency.
Nehmen Sie sich also Zeit und bewerten Sie die Funktionen der zugehörigen Software. Eine gute Software sollte nicht nur robust und benutzerfreundlich, sondern auch ziemlich umfassend sein. Die Software sollte genau das richtige Paket an Automatisierungs- und Verfolgungsfunktionen bieten.
Kundenbetreuung
Normalerweise wird von einem Unternehmen erwartet, dass es sehr eng mit seinem eingetragenen Vertreter zusammenarbeitet. Daher sollte die Person nicht nur sachkundig sein, sondern auch immer erreichbar sein, wenn Sie Hilfe benötigen.
12 hours a day is good enough for most companies, and this should be accompanied by several customer service channels. Plus, the corresponding registered agent staff must be responsive and polite at all times.
Preisgestaltung
Cheap might be tempting, I admit. But, there's a reason they say cheap is expensive. However, that's not to say expensive is the best. Going for a costly option without conducting due diligence may ultimately hurt your business.
Instead of comparing just the quotes, assess your selected agent services according to their package value. That means weighing their respective prices against the corresponding package features.
You'll notice that so far, most of the low priced registered agent services offer only basic solutions, while their costly counterparts come with advanced provisions like personalized compliance support and legal benefits.
Lassen Sie uns nun auf den Punkt kommen, indem wir die besten Lösungen für registrierte Agenten auf dem Markt unter die Lupe nehmen. Und um die Sache neutral zu halten, haben wir sichergestellt, dass jede der hier vorgestellten Optionen in jedem einzelnen Staat zugelassen ist.
Best Registered Agent Services For All Types of Businesses
Northwest Registered Agent (Best Customer Service)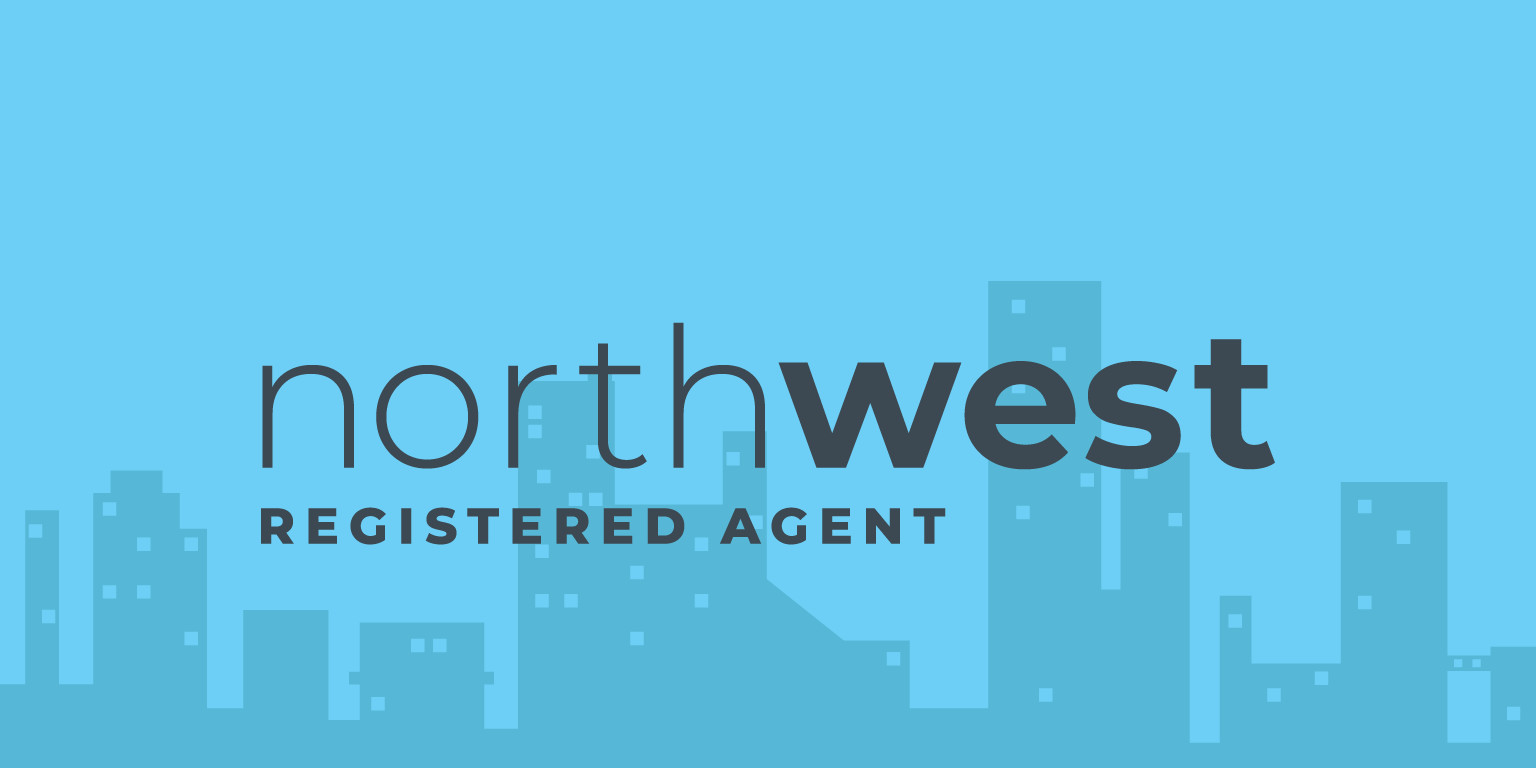 Since 1998, Northwest has been in the business of registered agent services for US companies. That translates to over two decades of experience, which has seen the firm interact with various types of businesses across all industries.
Then get this. Northwest has maintained an impressive track record through the years. You'll even have a hard time finding negative reviews on Google. This registered agent solution happens to boast of numerous positive testimonials from an extensive array of past clients.
Now, the one area where Northwest stands out from the rest is customer service. Its support framework is undeniably the best in the industry, as the staff members here are seemingly trained to go the extra mile.
Das Herzstück des gesamten Systems sind persönliche Betreuer, die den einzelnen Kunden zugewiesen werden. Ja, das ist richtig. Sie erhalten Ihren eigenen persönlichen Assistenten, der Ihr Unternehmen durchgehend betreut. Sie können sich jederzeit an ihn wenden, auch wenn Sie ein kleines Anliegen haben.
Well, after testing them a couple of times, we can confirm that the representatives know their stuff as well. So, you can rest assured that you won't be getting into any legal trouble due to simple documentation compliance issues.
And speaking of which, documentation is another thing that Northwest takes very serious. As a matter of fact, it happens to be the only countrywide registered agent solution that has a policy of locally scanning every single client document they handle.
While other registered agent services scan only as far as the law compels them, Northwest attempts to be as thorough as possible. So, of course, you can rely on them not to miss the important stuff.
Northwest Registered Agent Service Merkmale
Annual report compliance instructions and reminders.
Free online tools
Tipps für die Einreichung von Unterlagen, Hilfe bei der Erstellung von Jahresberichten und Unterstützung bei der Aufrechterhaltung des Geschäftsbetriebs.
All forms are pre-populated with information for easy filing.
Persönliche und zuverlässige Kundenbetreuung.
Ihre eigenen Unternehmensführer.
Lokales Scannen jedes einzelnen Dokuments.
Management-System des Unternehmens.
Benachrichtigungen in Echtzeit.
1 Jahr kostenloser Service für registrierte Vertreter.
Corporation stock certificates and LLC membership certificates.
Betriebsvereinbarung oder Statuten.
Individuell gefertigte Artikel.
Registered agent address, organizer address, principal address, and mailing address
Northwest Registered Agent Pricing
The cost of applying for LLC or a corporation with Northwest registered agent services is $225 plus state fees. They'll then generously extend their services to cover a full year without any extra charge.
Nachdem der Antrag durchgelaufen ist, können Sie die lokalen Scans von Northwest sowie Online-Tools wie die kostenlose Erinnerung an die Einhaltung von Jahresberichten nutzen.
Beyond that, however, the cost shifts to a standard flat rate of $125 per year for a single state. But, interestingly, Northwest is willing to revise that rate if your package has more than 5 states. The cost will essentially drop to $100 per year per state.
Northwest Registered Agent Profis
Free registered agent services for a full year after purchasing the formation package.
More than two decades of experience in the registered agent services industry.
Personal customer support assistant.
Purchasing registered agent services for five or more states qualifies you for a good discount.
Every single document is subjected to local scanning.
Nordwest Registrierter Vertreter Cons
Northwest registered agent services is not particularly cheap.
Harbor Compliance (Best All-Round Registered Agent Services)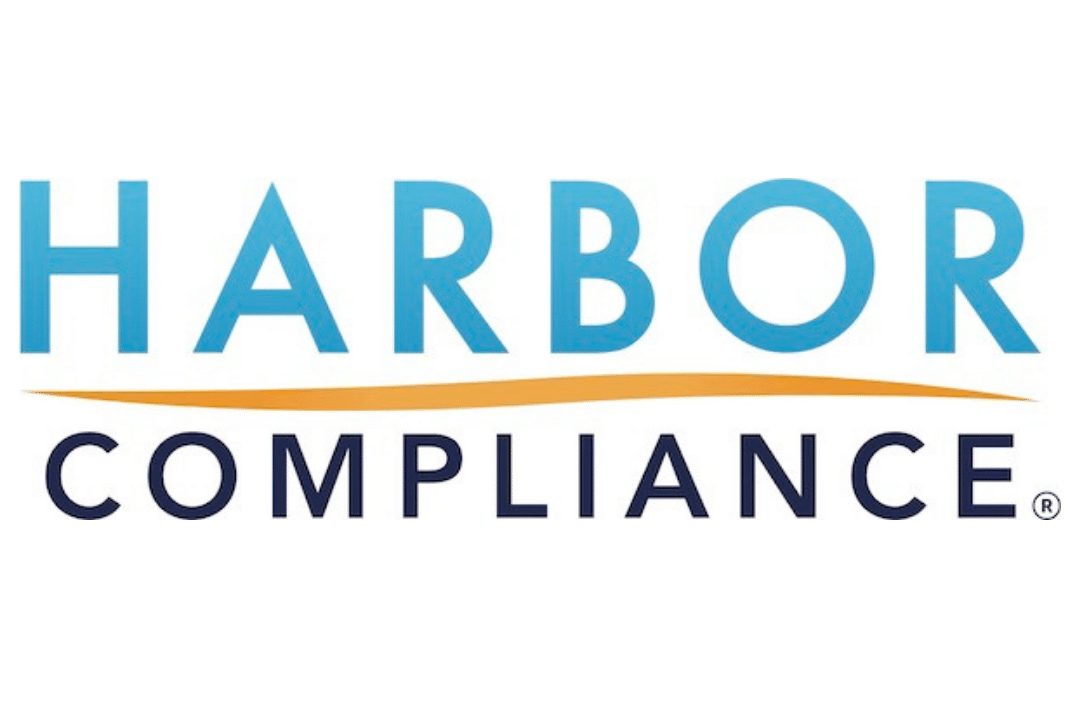 Harbor Compliance hasn't been around for as long as Northwest Registered Agent Services, considering it was only founded in 2012. So, in essence, Harbor Compliance Registered Agent Services has served clients for barely 7 years so far.
Aber täuschen Sie sich nicht. Harbor Compliance ist zwar nicht die erfahrenste Lösung für registrierte Bevollmächtigte, hat sich aber offenbar seinen fairen Anteil am Markt gesichert. Tatsächlich hat sich das Unternehmen schnell als einer der besten Dienste für registrierte Vertreter in den USA etabliert.
A lot of it has to do with the fact that Harbor Compliance achieves a perfect balance between pricing and the corresponding features. Although it might not be the cheapest solution in the market, Harbor Compliance manages to outshine many competitors that seemingly offer the same quality of service.
And if you're wondering, the answer is yes. Northwest is one of its principal competitors. While their registered agent services have a couple of notable pricing differences, the two solutions match up to each other when it comes to customer service.
You can bet, for instance, that you'll find the Northwest-style personalized customer support system on Harbor Compliance. Its clients are assigned "Compliance Specialists" die zufällig engagierte Kundenbetreuer sind. Ihre Hauptaufgabe besteht natürlich darin, sich um die Dienstleistungen des eingetragenen Vertreters Ihres Unternehmens zu kümmern.
If you ever need any form of assistance, you can get in touch with them via Harbor Compliance's site contact form, email, or phone. You'll find then to be quite handy, especially in legal compliance matters.
Harbor Compliance Registered Agent Service Features
Follows through with the authorities until applications are approved.
Bundes-Arbeitgeber-Identifikationsnummer (EIN)
Vorläufige Betriebsvereinbarung
Articles of organization drafting
Verwalteter Jahresberichtsservice
Veröffentlichung der Gründungsanzeige
Customizable notifications
Benutzerfreundliche Software
Vorausgefüllte staatliche Formulare
Local registered agent address
Local offices in every state
Free document scanning
Elektronische Zustellung von Dokumenten am selben Tag
Eintägiges Onboarding
Unternehmensdokumente speichern und abrufen
Überprüfung der bei den Agenturen gespeicherten Informationen
Sehen Sie, wo Ihre Unternehmen registriert sind
Maintain access and control over corporate records and notes,
Compliance Calendar for monitoring statuses and alert staff of upcoming due dates for secretary of state registrations, annual reports, licenses, etc.
Harbor Compliance Pricing
Registered agent services on Harbor Compliance will cost you just $99 per year for each state. But, it can drop by up to 10% if you choose to pay for five or more states. The same discount rules are applied to clients who make an advance payment covering two to three years.
Forming an LLC, on the other hand, will cost you at least $399. No cause for alarm though, because Harbor Compliance's formation package offers fully-managed startup services. In other words, registered agent services are supplemented by extras like articles of organization drafting, operating agreements, application tracking, etc.
Harbor Compliance Pros:
Paying for multiple states or years comes with a reasonable service discount.
Harbor Compliance bietet einen engagierten Kundensupport.
Es gibt eine umfangreiche Sammlung relevanter Anleitungen, Webinare und Whitepaper.
Harbor Compliance provides annual report assistances.
Hafen Compliance Nachteile
Die Gründung von Kapitalgesellschaften und GmbHs ist mit hohen Kosten verbunden.
Harbor Compliance ist nicht so erfahren wie andere marktbeherrschende Lösungen für eingetragene Vertreter.
Incfile Registered Agent Services (Best Cheap Solution for Company Formation)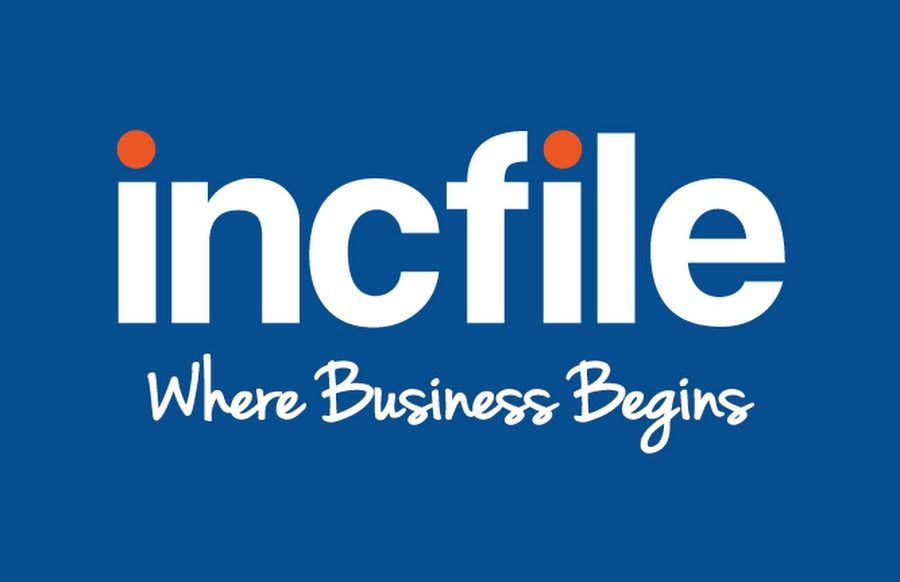 If Northwest's charge of $225 and Harbor Compliance's $399 puts you off, you could try forming a company through Incfile. This particular solution has been in the industry since 2004, which translates to over a decade and a half worth of registered agent experience.
Compared to the rest, Incfile happens to be when one of the best-registered agent services when it comes to affordability and package value. Forming an LLC here can be as cheap as $49 if you exclude your accompanying state fees.
Und das ist noch nicht alles. Mit dem Kauf eines solchen Pakets erhalten Sie auch die Dienste eines registrierten Vertreters für 12 Monate ohne zusätzliche Kosten. In gewisser Weise ist Incfile also eine durchaus wünschenswerte Option für kleine Start-ups, die mit einem geringen Budget arbeiten.
Ok, I know what you might be thinking at this point. That there's no way such a price translates to genuinely professional registered agent services. So what's the catch?
Well, believe it or not, you'll hardly find a caveat here. $49 plus the applicable state fees essentially entitle you to lifetime customer support, free business tax consultation, online order status tracking, next business day formation procession, preparation and filing or articles, verification of company name availability, and free registered agent services for an entire year.
We've tested these solutions and we can confirm that Incfile is seeming as professional as they come. Besides, you'll find numerous positive reviews of the company on various online platforms.
The bulk of Incfile's over 250,000 clients are satisfied with their experiences so far. Only a handful of critics have left negative reviews of Incfile's registered agent services.
That said, Incfile is particularly ideal for online-based businesses. It comes with a wide range of add-ons that online merchants would find handy. We're talking about things like business contract templates, custom documents, and more.
Then for information about compliance and other commerce-related issues, Incfile provides a pretty comprehensive learning centre. It features entity comparison charts, state information on both LLCs and corporations, business checklists, requirements for filing various stuff in different states, etc.
Incfile Registered Agent Service Features
Online-Zugang zu Gründungsunterlagen
Lebenslanger Kundensupport
Kostenlose Steuerberatung für Unternehmen
Online-Verfolgung des Auftragsstatus
Lifetime-Unternehmenswarnungen
Kostenloser Service für registrierte Vertreter im ersten Jahr
Bearbeitung am nächsten Arbeitstag
Vorbereitung und Einreichung von Artikeln
Überprüfung der Verfügbarkeit von Firmennamen
Expressversand mit Sendungsverfolgungsnummer
Beschleunigte staatliche Einreichung
Kit zur Unternehmensgründung
Kostenloser Domänenname und E-Mail-Service
Vorlagen für Geschäftsverträge
Auflösung der Bankgeschäfte
Protokoll der Organisationssitzung der Gesellschaft
Statuten der Gesellschaft
Betriebsvereinbarung
Preparation and filing of IRS Form 2553
Arbeitgeber-Identifikationsnummer/Steuer-ID
Geschäftliche Website
Online-Zugang zu Gründungsunterlagen
Lifetime company notifications
Online-Verfolgung des Auftragsstatus
Unbegrenzter Telefon- und E-Mail-Support
Einrichtung eines Geschäftskontos
Vorbereiten und Einreichen der Gründungsurkunde
Incfile Registered Agent Services Pricing
Forming an LLC or corporation with Incfile will cost you at least $49 plus your state's fees. While this comes with a decent set of extras like business consultation and free registered services for 1 year, there are more benefits if you alternatively choose either the Gold or Platinum package.
Gold, for instance, costs $149 excluding state fees and it'll save you from paying an additional $70 for an employer identification number, $40 for an operating agreement, $50 for preparation of an IRS form, and more.
Then Platinum, on the other hand, offers even free domain name and email, in addition to expedited filing services. But, that will cost you $299 plus state charges.
When the subsequent free 12-month period lapses, renewing registered agent services on Incfile will cost you $119. Sadly, there are no discounts for volume purchases.
Incfile Eingetragener Agent Dienstleistungen Profis
Provides great value. Incfile is considerably cheaper than its competitors.
Business formation is accompanied by free registered agent services for 1 year.
Incfile hat viel Erfahrung und genießt viele positive Kundenrezensionen.
There are fancy add-on services for online-based businesses.
Incfile Dienstleistungen für registrierte Vertreter Nachteile
Although it's decent, the customer service on Incfile isn't as personalized as Northwest or Harbor Compliance's.
InCorp Registered Agent Services (Best Cheap Solution For Yearly Services)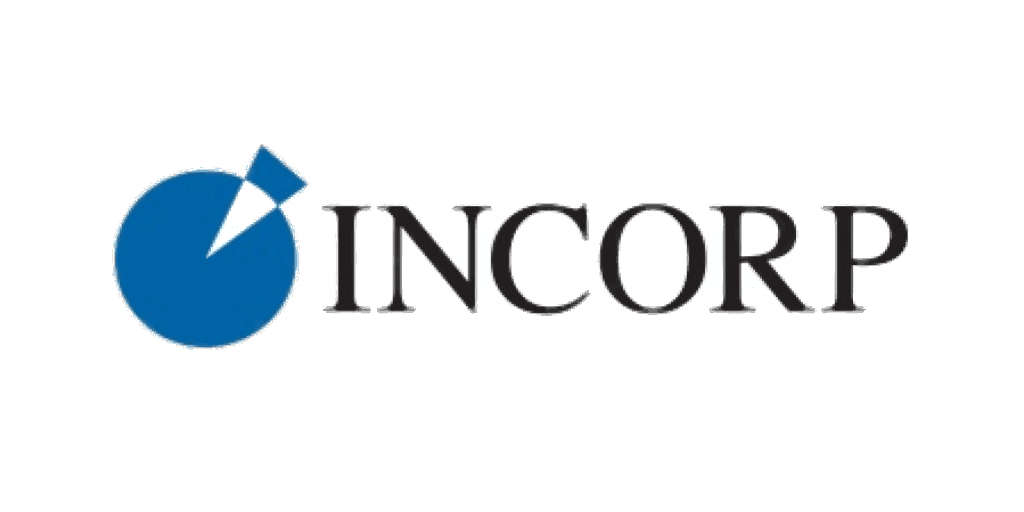 While Incfile is an economical option for forming a company, InCorp wins that title when we switch to full-time registered agent services. Although it's one of the biggest and most established registered agent services providers in the US, InCorp has managed to maintain a low bar in the pricing department.
A year's worth of registered agent services starts at $99. And guess what? It can get cheaper if you add more years into your prepaid package. A 5- year subscription, for instance, will cost you about $66 a year. That's a rate you won't be able to get from other registered agent solutions.
Aber was bekommen Sie dafür?
Nun, wenn die Erfahrung eines Ihrer Hauptanliegen im Auswahlprozess ist, dann gibt es hier keinen Grund zur Sorge, denn InCorp hat viel davon. Das Unternehmen bietet seit 1998 Dienstleistungen als registrierter Vertreter an, was zwei Jahrzehnte an professioneller Erfahrung bedeutet.
And get this. Most of the clients who've been part of InCorp's journey over the years have nice things to say about the firm. So much so that various review platforms on the web are littered with positive testimonials about InCorp registered agent services.
Thankfully, things are not slowing down anytime soon. As a matter of fact, it seems like InCorp is gradually improving the level of services it offers.
Der derzeitige Kundenservice integriert beispielsweise Web-Live-Chat, E-Mail und Telefon-Supportkanäle. Sie können die Mitarbeiter von InCorp über jeden dieser Kanäle jederzeit zwischen 9 Uhr morgens und 21 Uhr abends kontaktieren, und sie werden Ihnen entsprechend helfen. Sie können sogar zu Spanisch wechseln, wenn Sie dies wünschen, denn InCorp setzt auf einen zweisprachigen Kundensupport. Sie haben die Wahl.
InCorp Registered Agent Services Merkmale
Sie können alle Ihre Statusmeldungen, Unternehmensdokumente und staatlichen Anmeldungen über ein Portal auf der Kundenwebsite einreichen und einsehen.
Dienstbenachrichtigungen in Echtzeit.
Physical offices in all the 50 states.
Eilanmeldung am Schalter.
Entity Management System (EMS) for tracking corporate documents, forwarded mails, and compliance processes.
EntityWatch informiert Sie in Echtzeit über den Status Ihrer Prozesse, einschließlich des Anmeldestatus, des aktuellen eingetragenen Vertreters, der leitenden Angestellten und der Geschäftsführer. Es benachrichtigt Sie auch über Änderungen, um den Diebstahl der Unternehmensidentität zu vermeiden.
Online-Kalender zur Einhaltung der Vorschriften.
Benutzerdefinierte E-Mail-Benachrichtigungen.
Preisanpassungsgarantie.
Absorption von Transfergebühren.
Engagierter Vertreter.
Online-Formularbibliothek.
Online-Kontozugang.
Elektronische Zustellung der Klage.
Registered agent address
InCorp Registered Agent Dienstleistungen Preisgestaltung
Die Gründung einer LLC oder eines Unternehmens über InCorp kostet Sie $99 plus die entsprechenden staatlichen Gebühren.
Then registered agent services, on the other hand, start at $99 per year. But, if you choose to pay for 2 years, you get to save close to $20 overall. The annual price essentially drops to $89.10.
A 3-year subscription makes the rates even friendlier by charging you $80.52 per year. The biggest savings, however, are made by choosing the 5-year plan, which reduces the costs to $66.56 per year.
InCorp Registered Agent Dienstleistungen Profis
InCorp applies favourable discounts when you pay for additional years of registered agent services
Die Funktion EntityWatch hilft nicht nur bei der Verfolgung Ihres Anmeldestatus, sondern auch bei der Vermeidung von Identitätsdiebstahl.
There are three customer support channels, whose agents are very responsive and can offer assistance in two different languages.
InCorp Registered Agent Dienstleistungen Cons
Der Prozess der Unternehmensgründung ist nicht so preisgünstig wie die entsprechenden Dienstleistungspakete für eingetragene Vertreter.
Compared to other major registered agent solutions, InCorp has a fairly incomprehensive knowledge base.
Find here more Registered Agencies Reviews and Comparisons:
Häufig gestellte Fragen:
Should I be my own registered agent?
An individual can be his own Registered Agent, by possessing a physical street address in the state where the LLC is formed. For this to apply, the individual has to meet some requirements.
Can you change a registered agent?
To change the name of your registered agent you have to fill some paperwork with the secretary of state and pay a fee. This step is really important if you are considering a change. The process has to be notified.
Can I use a virtual address for my LLC?
All states in general, ask for a physical street address to your LLC. This does not include PO Boxes or third party companies.
Schlussfolgerung
And there you have it. The best-registered agent services providers in the United States.
A point to note though. Considering we've only featured countrywide agents, you might want to find out all the available options in your state. You never know, you could discover a much better-registered agent solution from your local firms. And if you do, feel free to share the story in our comments section. We'd be glad to learn all about the most outstanding state-specific registered agent services providers.
Bis dahin wünschen wir Ihnen viel Erfolg bei der Suche nach einem geeigneten eingetragenen Vertreter für Ihr Unternehmen.
Empfohlene Lektüre: