Last Updated on July 19, 2023 by Ewen Finser
It will be no surprise that remote workers have risen exponentially in the last ten years. One report found that remote working has risen by more than 100% since the 90s – and these levels have only increased during the pandemic, which drastically changed the way we view work.
As many as 92% of post-pandemic employees said they expect to work remotely at least one day per week, and 80% at least 3 days per week.
But it's not just employees benefiting from this trend. According to a report from Owl Labs, employees who work from home are, on average, 47% more productive across the week. Not to mention the lower overhead costs and easier access to a more diverse and highly skilled talent pool. In addition, without geographical restrictions hiring a remote workforce presents the perfect opportunity to expand operations across different time zones and countries.
With so many perks, it's no wonder that 16% of companies are already fully remote. So what's stopping you from taking the plunge? For many, the main concern for remote and international PEO resourcing is the legal and administrative boundaries of a distributed workforce.
Luckily, there's an answer – EOR platforms.
Best Employer on Record Companies – Bottom Line Upfront
EOR stands for 'employer of record .' Essentially, EOR services work as a third-party go-between for employees and clients. In this case, a client is a business that wishes to hire a worker in a different country using an EOR as a solution for legal and regulatory liability.
EORs lessen the financial and legal risks associated with cross-border recruitment. Not to mention, your employees benefit from comprehensive and competitive compensation, support, and expense management. With local experts on hand to guide them from onboarding through to termination, it's never been easier to supercharge your team.
Our recommended best EOR companies are: Oyster HR, Velocity Global, Remote, Papaya Global, Globalization Partners, and Deel.
What are Employer on Record Companies?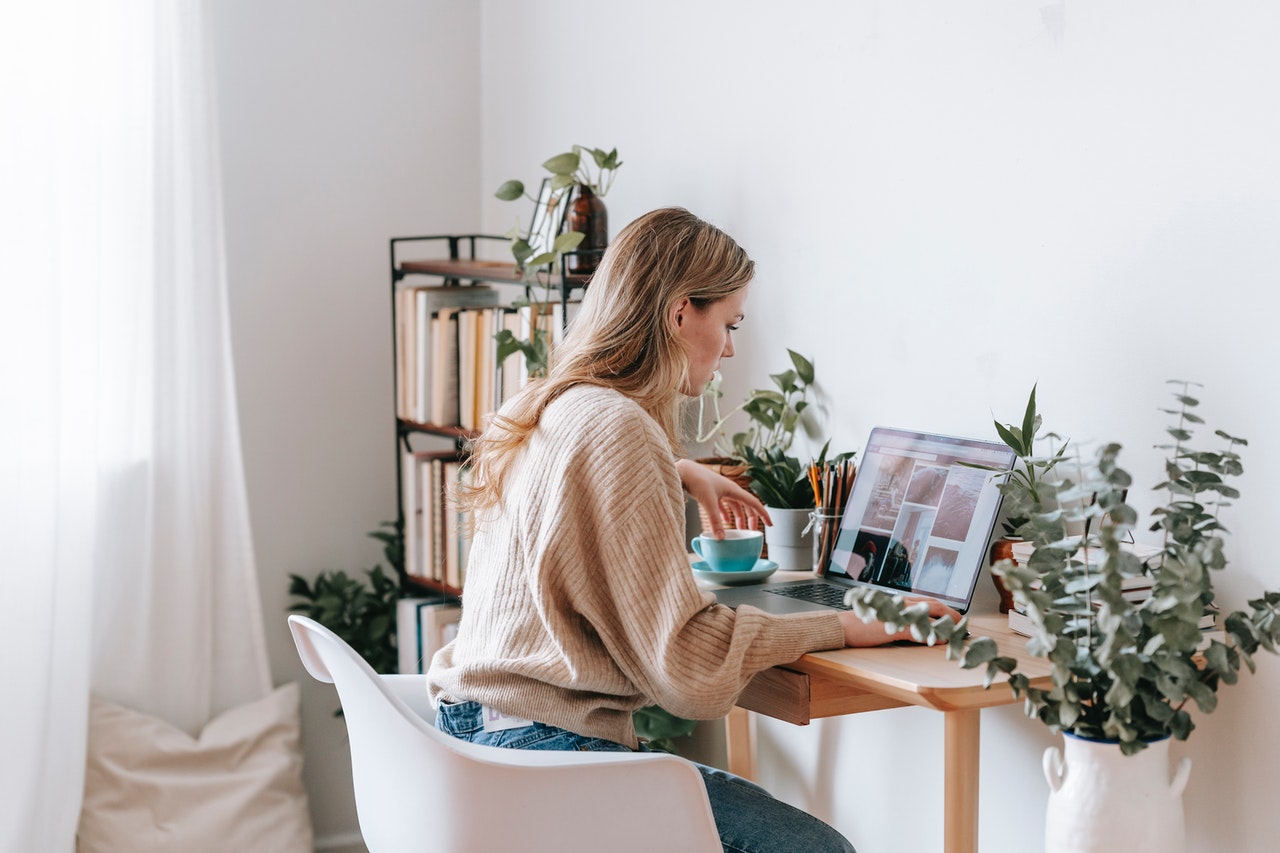 EOR stands for 'employer of record .' Essentially, EOR services work as a third-party go-between for employees and clients. In this case, a client is a business that wishes to hire a worker in a different country using an EOR as a solution for legal and regulatory liability.
The EOR takes on the responsibility and liability of managing taxes and employment law for employees abroad. For EOR platforms, this usually includes handling payroll, compliance, and sometimes hiring for their clients.
EOR platforms can manage:
Taxation
Compensation and benefits
Employee expenses and reimbursement
Payroll and pensions
Termination and liability
As we've already hinted, the key benefit of working with an EOR is that the client can outsource human resourcing to a professional to engage and acquire foreign workers. The EOR acts as a legal entity and employer for these workers for legal purposes.
In short, working with the right EOR is an excellent way for businesses to expand their workforce and operations into the international market.
What to Look For in an EOR Platform?
To help you choose the right EOR, here are a few questions to ask as you embark on your search:
How much is this going to cost?
Take into account the full cost of hiring each new recruit and the EOR service cost. Also, don't forget that you may have to manage onboarding and factor in country-specific fees and other expenses.
Does the EOR have experience in my target country?
You need your EOR to have specific experience in the legal, cultural, and regulatory domains in the country you're looking to hire from.
What features would be beneficial for my organization?
Many EOR platforms provide additional resources and tools for managing international HR sourcing. That said, it's a good idea to make a list of your needs and then look at the entirety of their offering before deciding.
With these questions in mind, let's turn our attention to my favorite EOR platforms: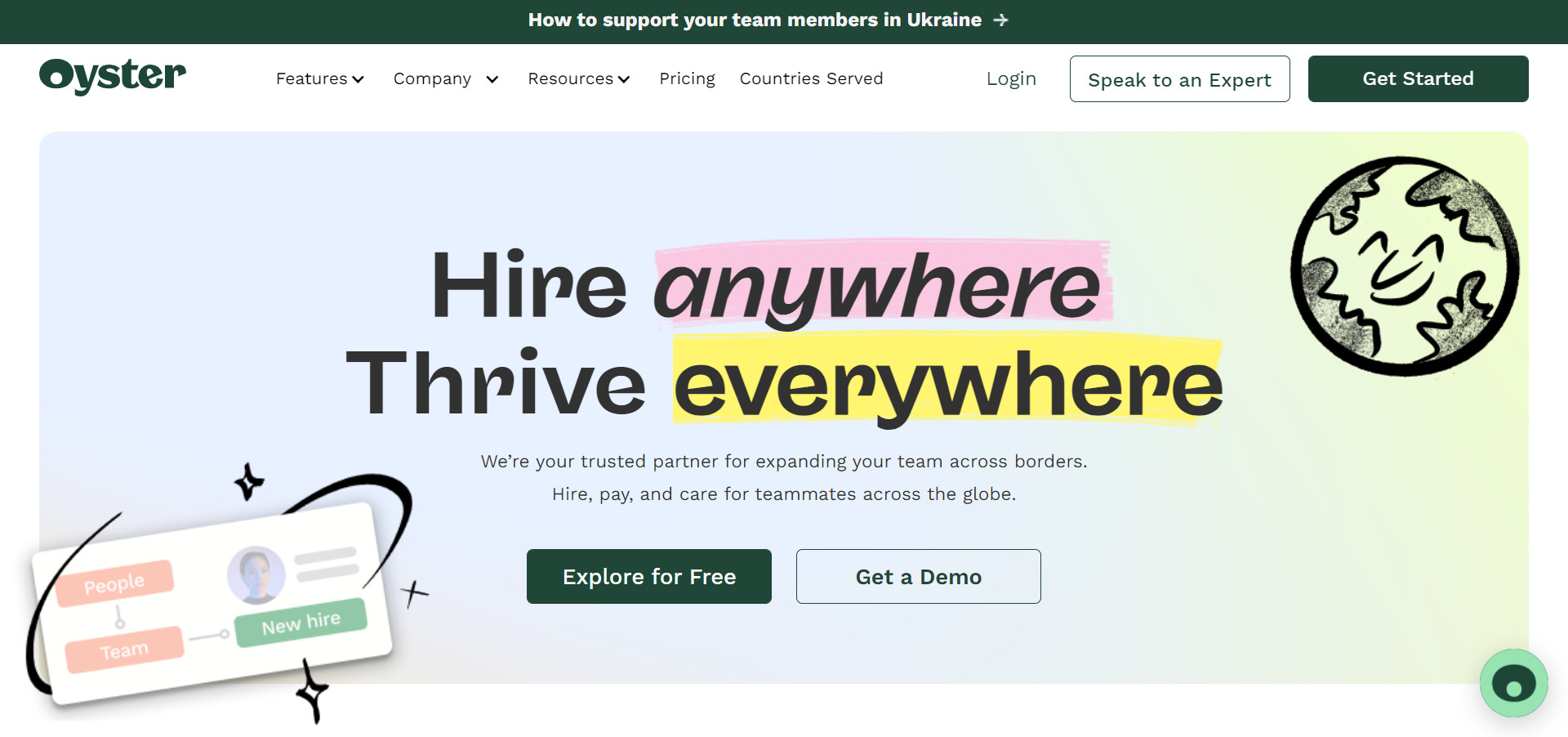 Oyster HR is a global payroll solution operating in over 180 countries. Their services include hiring, compliance, and localized compensation management. In addition, their platform makes it easy to organize all your HR contracts, invoices, and other necessary documents in one centralized location.
Oyster HR ensures compliance and liability concerning local entity taxes and laws. They also provide tools to help calculate expenses, such as direct hiring quotes, hiring costs, and an employee classification analyzer. The latter determines whether hires should be categorized as a contractor or employees.
Employee payments are made in their local currency at no additional cost. On top of that, Oyster HR offers comprehensive onboarding, 24/7 support via email, in-app live chat, and zoom for employers and hires.
Moreover, they have partnerships with several remote hiring organizations that can help with equipment acquisition, recruitment branding, and finding local offices. Lastly, they manage data with high levels of security protection, including encryption, SSL security, and other international security and privacy protocols.
HR Calculator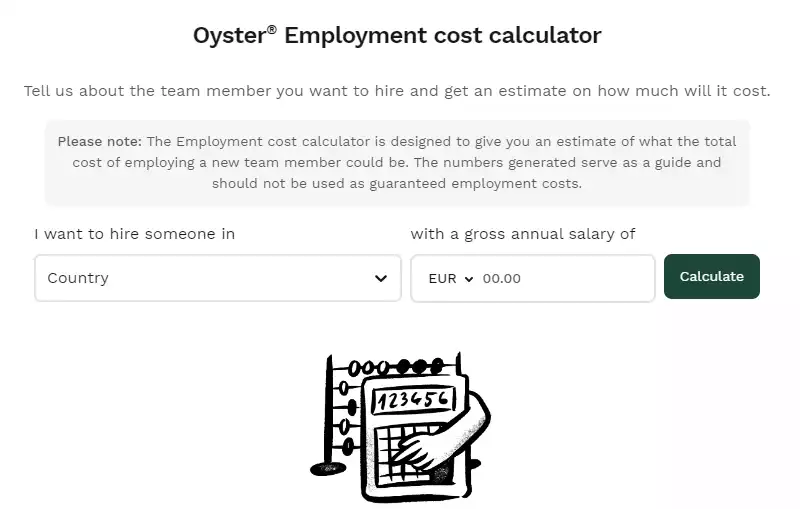 Oyster HR offers a free plan that allows you to hire up to two contractors and access their calculation tools and resources. You also benefit from a hiring starter pack (that includes contract templates).
Paid plans start at $399+ per month per employee. The paid plan includes the following features;
Hiring and payroll
Built-in compliance
Best-in-class support
Local guidance
Global contractors (global employment)
Access to the Oyster Academy Training Program
Distributed hiring tools
A hiring Starter Pack
Oyster HR Pros
There's a free plan available.
Access to 24/7 customer support.
You benefit from automated and compliant payrolls.
Their hiring service is effective
There are no fees for localized currency payments.
High level of security and data protection.
Oyster HR Cons
Limited analytics and reporting.
Limited integration options.
The customer service team can, at times, reportedly be unresponsive.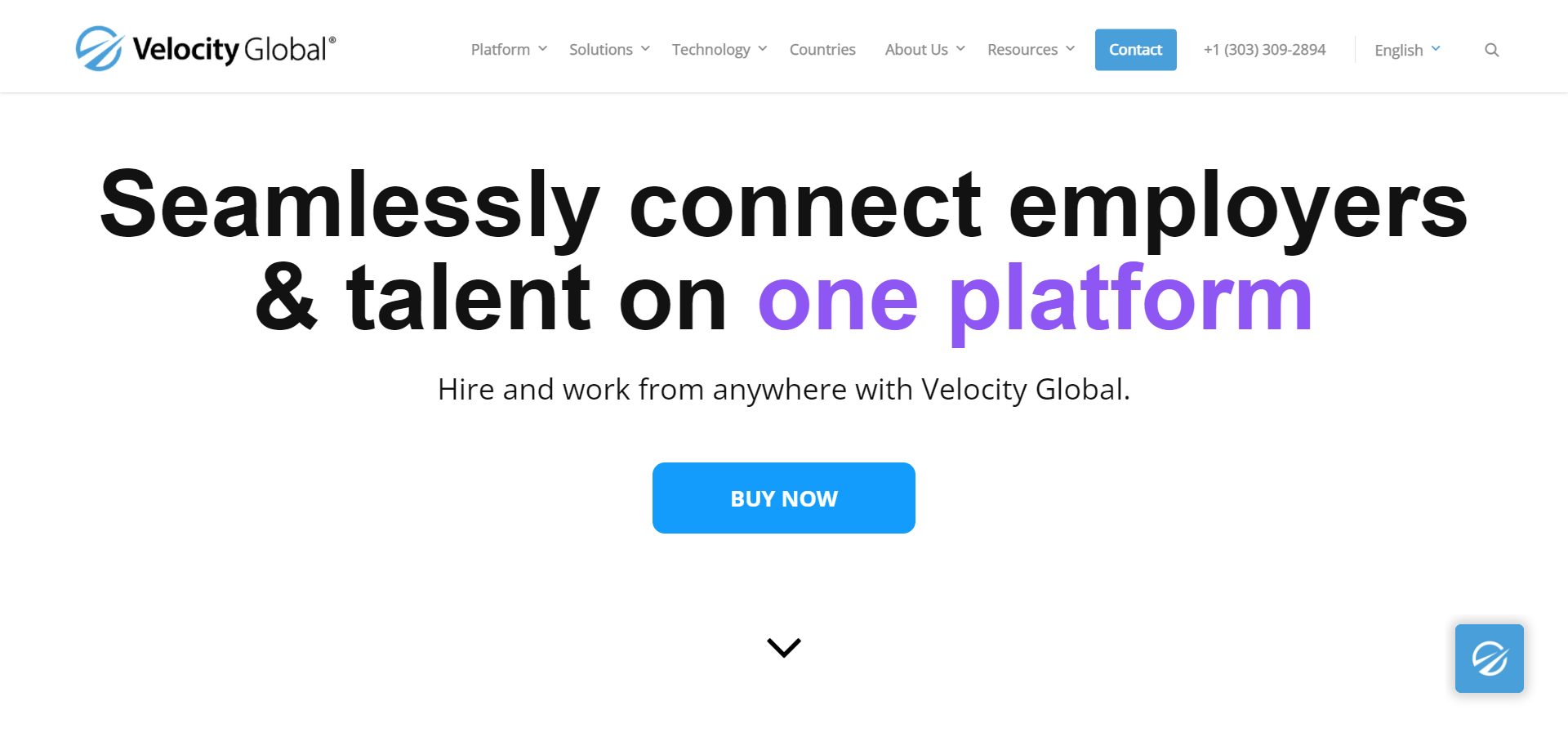 Velocity Global is a business-to-business EOR provider based in the US. They leverage a cloud-based contract management system where businesses can recruit employees and contractors in over 185 countries.
They manage international hiring, payroll, and compliance, with a service-focused approach that's great at retaining clients and employees alike. In addition, their platform offers a localized repository where your team can access their HR records and resources.
You can automate scheduled payrolls across distributed teams in just a few clicks. Furthermore, with multi-country payrolls, your payments are automatically converted into the relevant currency with deductions and taxes already taken care of. Needless to say, this saves you time that would have otherwise been wasted using multiple vendors to handle payments.
You can also offer employees competitive benefits and 24/7 support no matter where they are. For example, velocity Global offers packages for pensions, health insurance, and employee assistance programs to help promote employee wellbeing.
Price
Velocity Global requires you to request a consultation to get a price for their services. However, third-party sources estimate the cost of each employee per month starts at approx $1,600, and there's a startup fee of $6,000. Nevertheless, It's best to contact them directly to find out about their prices.
Pros:
24/7 employee support
Automated and compliant payroll processing
It's quick to get started
Reportedly excellent customer service.
Cons:
Unclear pricing structure.
It can, at times, be restricted by its third-party in-country partners.
The wait time for things to be completed is reportedly sometimes longer than clients are happy with
Remote is a leading HR platform. In 2021, they raised $150 million in investment to expand their services into international domains. While they don't advertise how many or which countries they service, they claim to provide every country payroll, onboarding, and compliance EOR company services. The latter covers competitive country-specific benefits packages, tax and legal compliance for payroll, employee expenses, and liability cover.
They offer a cloud-based repository where you can store all HR documentation. Here, you benefit from comprehensive IP protection, including protection from copyrighting issues and concept theft. This feature covers a handful of industries, including finance, manufacturing, technology, and energy.
Additionally, Remote offers several free Remote HR integrations for applicant tracking, payroll integration, and information management systems. Lastly, when it comes to security and data compliance, they strictly adhere to the best industry standards, including SOC 123, ISO 27 series, and PCI-DSS.
Price
Remote offers several plans for smaller to enterprise-level businesses. Firstly, it comes with a free plan, which is a bonus. This includes a huge number of features like paying contractors in their currency. That's as well as a secure platform to manage employee documents and the approval of repeat contractors and their invoices with just a click.
With the Standard plan, they charge $349 a month per employee. However, you can get a 14% discount if you opt for annual billing. This plan includes payroll, benefits, and compliance services. As well as access to localized HR and legal experts. But for multi-country payroll and enterprise plans, you need to enquire directly for a quote.
Pros:
It comes with a free plan.
Access to expert HR and legal support.
High level of security and compliance.
Free integrations.
Options to scale your team.
Remote is one of the more affordable options on this list.
Cons:
There's no hiring service.
It's unclear which countries Remote operates in.
There's an additional cost for multi-country payments.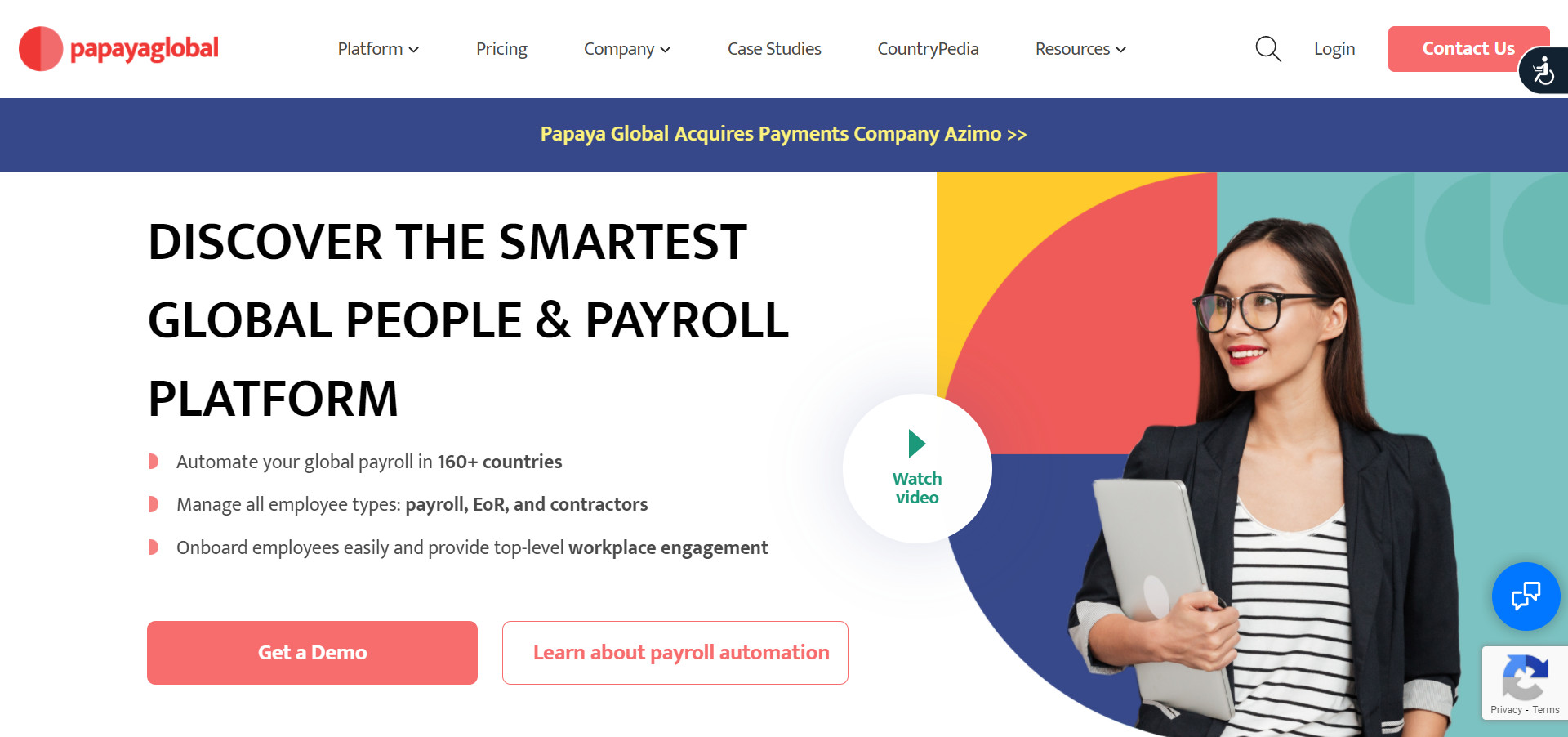 Papaya Global is an automated SaaS platform. It's designed to manage distributed payroll in 160+ countries and offers a localized repository for contracts, reporting, and payments.
You can make cross-border payments in your employee's local currency. You'll also benefit from useful analytics and reporting features concerning your employee cost, aggregated by taxes, pay, and expenses. This can be further broken down by department, year, and country.
Papaya Global offers detailed guides on local benchmarks for salaries, benefits, compensation, and pensions for their countries. Additionally, they offer advice on talent immigration, relocation, and country permits for your employees. Moreover, they have integrations for HR information management systems, ERPs, and expenses and time management systems. For example, Workday, Expensify, and SAP.
Price
Currently, Papaya Global offers different price plans based on the services you're after. For payroll, prices start at $20 per employee per month. For multi-country EOR, prices start at $770 per employee per month. Lastly, you're looking at $25 per hire per employment cycle for contractor hires.
Pros:
You only pay for the service you need.
There are a choice of eight integrations, including; BambooHR, NetSuite, and Microsoft Dynamics365
Access to in-depth reporting features.
Affordable pricing structure.
There are extensive self-help resources and guides on international markets available on their blog.
Cons:
A common complaint from users is that invoices provided by Papaya Global are not organized well, are unclear, or the information contains an error.
Updating a file into a new entity requires a new folder, which isn't convenient.
There isn't a free plan.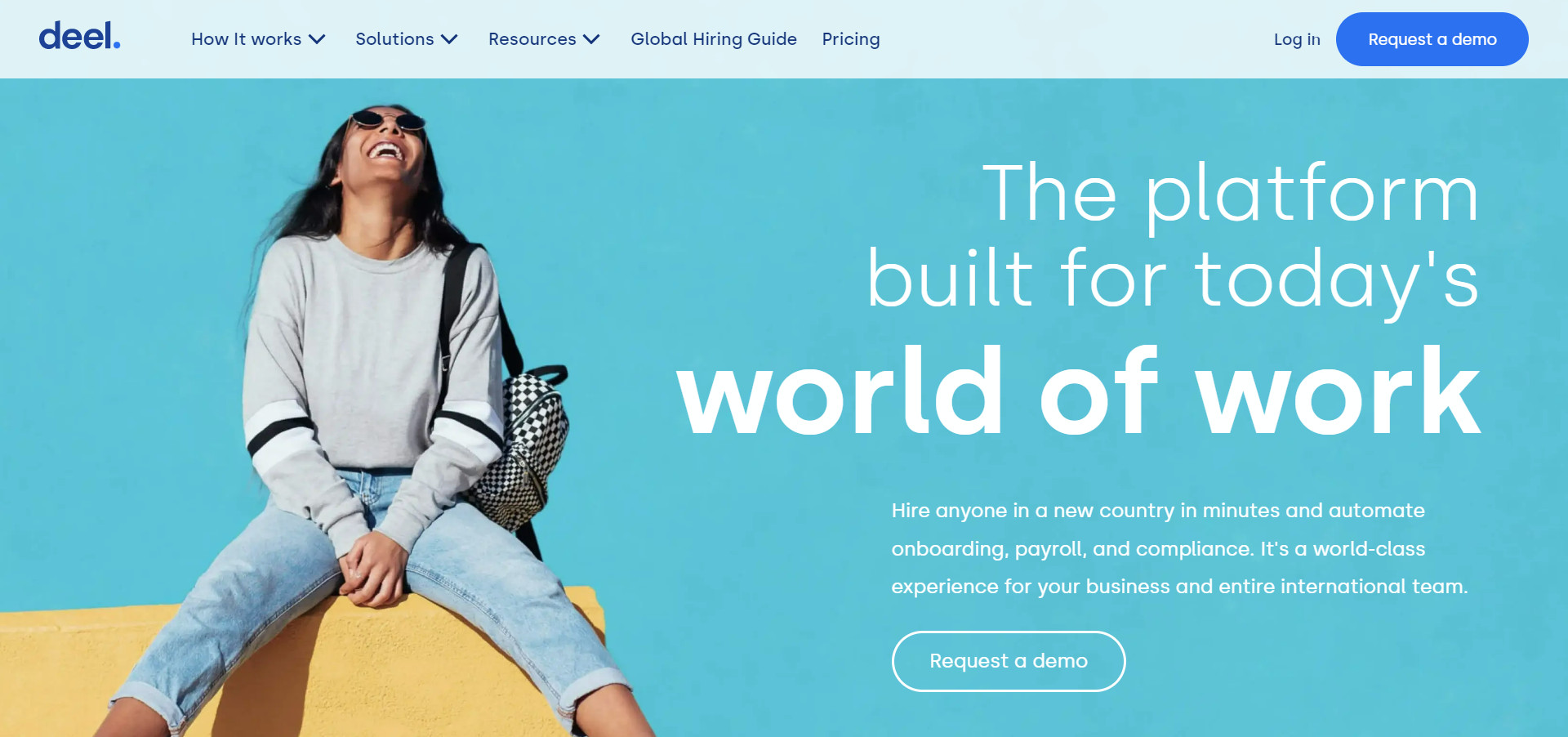 Deel is a great option for small to medium-size businesses that need a global payroll solution for satellite locations or fully remote employee setups. Deel provides automated payroll tools that manage payments across distributed workforces in 60+ countries. Wages can be sent out in bulk to your team and automatically localized to their currency without extra charge.
Deel's platform provides a compliant and centralized location for storing HR documentation. All outgoing payrolls are calculated and account for local tax, any necessary deductions, and expenses. In addition, Deel takes care of legal administration like payroll, compliance, and HR admin. It can also onboard new team members for you.
Deel also offers your employees localized and competitive employee benefits and health insurance. It can also handle employee expenses like WiFi connection, suitable furniture, hardware, necessary software, etc. In addition, they partner with over 200 local legal firms that review employee contracts and hiring practices for compliance assurance.
It's also worth noting Deel integrates with various apps for hiring talent, accounting, HR, etc., to ensure real-time syncing with other platforms like Quickbooks, Netsuite, and Xero.
Price
Deel bills users monthly with prices for contractors and employee hirers starting at $49 and $599 per month. Note: you're only charged once you start paying team members.
Pros:
High level of local compliance.
At least eight integrations across accounting, HR, and hiring functions.
Bulk payroll options.
You're not charged cross-border transaction fees.
Cons:
High price for employee hiring.
A charge is applied for every service offered, so costs can rack up depending on what you need.
Some complain that the customer service could be better.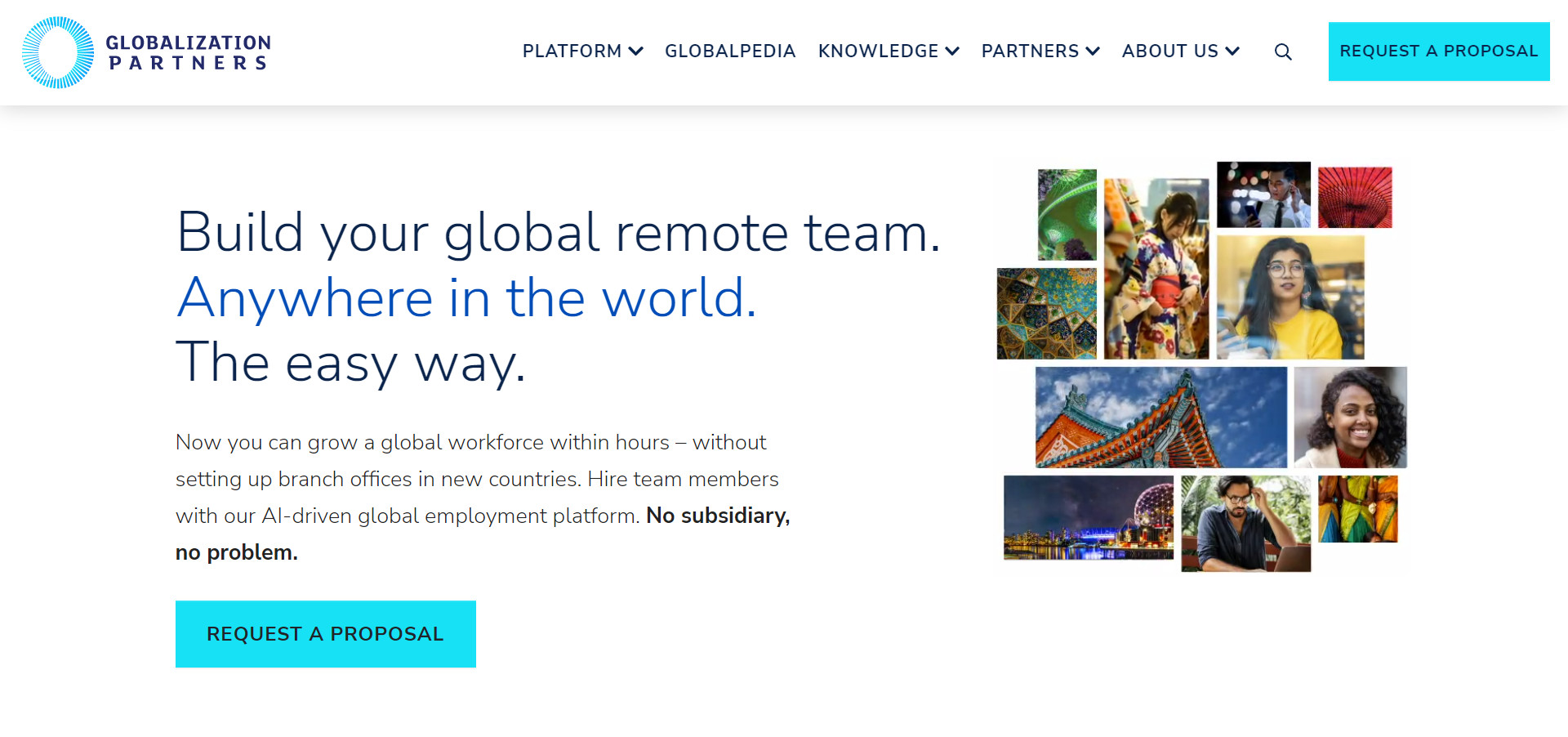 Globalization Partners is a full-stack AI-driven HR platform. They provide compliant EOR services for payroll, localized compensation packages, and a centralized document repository. In addition, they take care of all onboarding, liability, and payment management, servicing 180+ countries.
You can also access guidance on hiring fees, expenses, and recruitment guidelines from their library of resources. Again, this information is free and can be downloaded at any time. It is, however, in exchange for your basic information used for marketing purposes. These resources include eBooks, podcasts, and blogs to help you get started.
Globalization Partners also integrates with an assortment of accounting, HR, and legal partners, including integrations with popular software like Sage, BambooHR, PrismHR, UKG, etc.
Another advantage of Globalization Partners is their high level of customer support. They offer consultation on hiring in the countries they operate in and advice on entering new international markets, with regional and in-country expert support accessible 24/7.
Price
Globalization Partners don't publicly publish their pricing. Instead, you have to submit a proposal on their site to get a quote for a custom price.
Pros
Globalization Partners offers users a wealth of self-help resources
Access to reportedly excellent customer support.
Payroll processing in 187 countries.
Local compliance and tax support.
Cons
The pricing structure is unclear
Analytics and reporting functionality is limited
Some users complain about the expense
FAQs
Question: Are there different EOR models?
Answer: Yes. There are three primary EOR models:
Direct – This is when you set up your legal entity within a given country, so you have the legal right to act as an EOR for employees. However, you also bear all the legal and regulatory responsibility for managing these workers.
Indirect – This refers to the platforms listed in this article. Here you use a third-party partner who acts as an EOR on your behalf. As such, they take the legal responsibility and burden. You also don't have to be a legal entity in that country to recruit employees.
Hybrid – A hybrid model means you act as a direct EOR for some of your employees and contract an indirect EOR service to manage employees outside your reach.
Question: What's the difference between EOR vs PEO?
Answer: A PEO stands for professional employer organization. A PEO is used to handle HR outsourcing. In addition, they take on the responsibility of administration and payroll for businesses. However, unlike an EOR, a PEO isn't a legal entity. Therefore, they can't take liability for managing international legal and regulatory compliance and therefore can't act as a legal employer on your behalf.
Question: Is there any risk in using an EOR platform?
Answer: While there are many benefits to using an EOR platform, such as decreased legal risk, the ability to scale your workforce, and outsourcing HR, there are also some drawbacks to be aware of.
Taking on an EOR means handing over control of your payroll and compliance to a third party. As such, an EOR has a lot of influence over your recruitment process and its associated expenses. As a result, when hiring internationally, it can be difficult to assure the quality of your employees and to know whether they're a good fit for the company's culture. Nevertheless, it's easy to mitigate these risks by taking an active role in monitoring and developing your new employees.
Our Final Thoughts on the Best Employer on Record Companies
All in all, EOR platforms are a great way to streamline your globalized HR efforts (AKA, global employment organization). By automating your international payroll and employee management, you can focus your time and energy elsewhere.
EORs also help you cut out the administrative burden of calculating taxes, deductions, and expenses on your end. In addition, they can save you time and money by protecting you from fines and penalties. That's as well as making it easier for your in-house HR team to manage new recruits from one centralized location.
The above platforms are all brilliant in their way. However, it's exactly what makes it challenging to decide on the right one for your brand.
That said, our recommendations are as follows;
For someone just starting, either Oyster HR or Remote. These are good choices because they both include a free plan. This gives you the flexibility to try their service first to whether it's a good fit. From there, you can either upgrade to a priced plan or switch to a different company depending on your experience.
For someone with a mid-level company looking to take on a moderate number of contractors or looking to scale their team gradually, Deel or Papaya Global are the best choice here.
Globalization Partner or Velocity Global is a brilliant choice for companies growing rapidly. They also have the largest number of partner countries, so there's tons of space for your company to bloom.
So, over to you – which service is your top pick? Tell us your thoughts in the comments box below!