Last Updated on July 29, 2023 by Ewen Finser
Whether you're a seasoned dropshipper or curious side-hustler gathering information for your next venture, you may be seeking sage advice on finding the best dropshipping suppliers. Let's be honest. None of us are in the dropshipping business to break even. Therefore, your supplier should provide you with the products you need to pocket a pretty profit.
Of course, your business is as unique as the products you'll be dropshipping. Only you will know the right fit for you, but hopefully, my guide will aid you in securing more bang for your buck.
Of course, Supply + Demand = Sale. Your job as a dropshipper centers around the 'Demand' side of things; customer service and advertisement. However, nailing the 'Supply' side of things is where your journey begins with …well… suppliers.
Fortunately, you're in the right place because I'll discuss exactly that in this blog post. I've been writing about eCommerce and dropshipping for over four years now. In that time, I've learned many tips and tricks for finding the best dropshipping suppliers, which I'll share with you now.
Interested? Let's dive in!
Bottom Line Up Front
Here are my quick-fire tips for kickstarting your research into the best dropshipping suppliers:
Expect your research to be a process; your dropshipping expertise won't be cemented overnight. With drive and determination, anything is possible.

When filtering through prospective suppliers, focus on their pricing, shipping times, and location.

Once you think you've found a supplier you're interested in, start building a relationship with them.
How to Start Researching Dropshipping Suppliers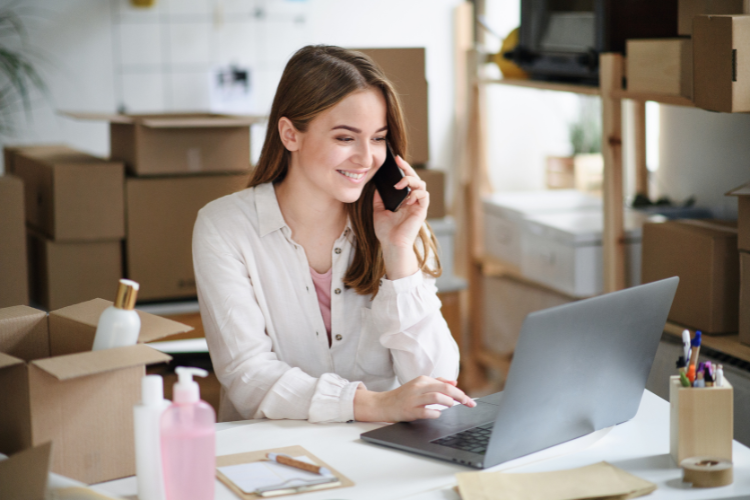 Researching dropshipping suppliers isn't an easy feat. In fact, a quick Google search doesn't seem to provide a straight answer, which may leave you confused, with the prospect of dropshipping becoming less attractive by the second.
It's a good thing you've stumbled upon this article. If you're at a point in your journey where you know the items you need to supply, include this in your searches for a supplier. If not, that's totally fine! But, before you can start effectively researching suppliers, you'll need to settle on a niche.
A niche is a specialized market segment with a more specific target audience. Niches are often sub-segments of larger markets with audiences that have their own unique requirements and pain points. While niche audiences are typically smaller, there's less competition for their attention. As such, becoming an authority and finding dedicated customers in a niche is easier than targeting a vast, generalized market.
Finding a niche involves lots of reflection and research. Here are a few tips to get started:
Look for a niche that lends itself to a range of accessories you can dropship

Think of what you're passionate about and which customer groups might share a similar passion – these could be hobbies and interests. Ask yourself if a product need isn't met in fields you already know about.

Have a look at dropshipping platforms like Spocket and AliExpress to see what niches are out there.
How to Find Reliable Dropshippers
To find a reliable dropshipping supplier, be prepared to do some digging. You're correctly starting the research process by simply being here and reading this article. I understand the temptation to delve into your own method of gathering information. But, I recommend using this guide as a summary and heading into your research equipped with this background knowledge.
First of all, there are multiple ways to find suppliers:
The Old Fashioned Way
Search for dropshipping suppliers and name your local area in the search bar.

Choose some to contact.

You want to enquire about pricing, shipping time frames and costs, and reviews.
You can build an incredible rapport with smaller, more local suppliers who don't have the money for impressive sparkly online ads.
To kickstart your relationship with these dropshipping suppliers, follow the classic sales pitch formula: A friendly email, follow-up call, and wait. Then, if all else fails, drop them a DM on social media – that might be their preferred contact method.
Note that many dropshipping suppliers are still old-fashioned and might not have invested much in their website or marketing. However, an outdated site might not always be a reason to disregard a legitimate supplier completely.
Pro Tip: If you're using your personal Facebook account, get rid of anything embarrassing, people snoop.
Handy Hack:
Watch out for those who use your 'newbie' status to charge extra.

Shop around to get a feel for the average base price of the item.

Don't tolerate being ripped off.
Remember, you're just as much of a dropshipper as their next customer. So, try negotiating if they provide a legitimate reason for a slight additional charge. If it feels wrong – trust your gut, and look elsewhere.
Visit Industry Trade Shows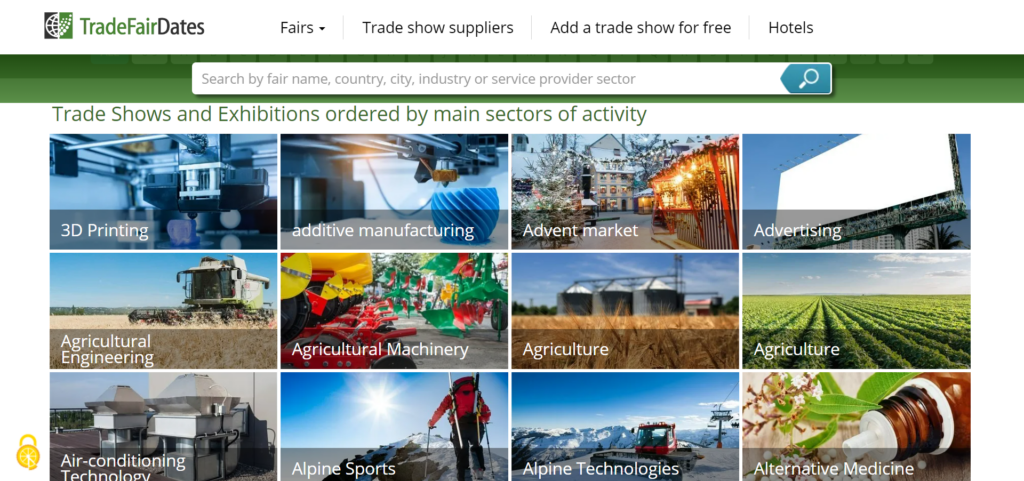 Dropshipping suppliers often have stands at industry trade shows. This is an excellent chance to start a conversation and look at some of their products in person.
You can find a list of upcoming trade shows online on websites like TradeFairDates.
Before going to a trade show, do some research about the companies in attendance and make a shortlist of companies you definitely want to visit. You should also prepare some questions ahead of time and have an awareness of the products you'd like to start selling.
Pro Tip: If you're interested in a particular dropshipping wholesaler, be sure to get their contact details at the trade show so that you can continue the conversation.
Order Products From Competing Dropshippers
Identify who your top competitors are and order some products. You may find that they're also dropshipping and that the products' return address leads you to their suppliers. This method acts both as competitor research and a chance to sample a supplier's products – win-win! If you like what you see, it may be worth getting in touch with said suppliers.
Use a Dropshipping Supplier Platform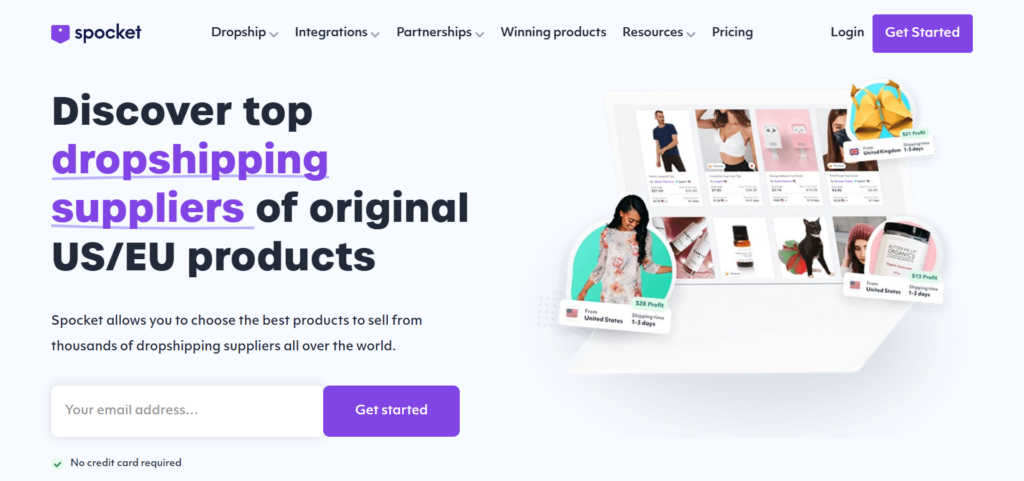 Plenty of online providers have curated lists of thousands of dropshipping suppliers and their products, allowing you to add them to your store with just a few clicks. These are commonly known as dropshipping supplier platforms. These are convenient catalogs, allowing you to compare products and suppliers directly. On some solutions, you'll even find supplier or product reviews that indicate the quality of the supplier's services.
Here are a few things to look out for when choosing a dropshipping supplier platform:
Do they vet their suppliers?

Some platforms, like Spocket, require all their partners to fulfill specific minimum requirements. For example, basic refund policies, good product quality, and discounts on sample products.

Does the platform list reviews or other information about suppliers?

You don't want to be left in the dark, so the more information, the better.

Does the platform list suppliers that ship to where your customers are located?

Some platforms focus on specific continents, making them more or less relevant to your needs.

What product categories do they have?

Is your niche well presented? Different platforms also have varying product focuses, so find a platform that offers plenty of products you're interested in.

Does it integrate with your online store?

If you're using an eCommerce solution like Shopify or WooCommerce, your chosen dropshipping platform might integrate with your online store. Usually, this makes it much easier to import products and start selling straight away.

Can you get in touch with suppliers directly?

Make sure you know how the support process works. Who do you turn to if there's an issue with a supplier? Does the platform act as a middleman, or will you have access to suppliers directly?
Using these methods, you can start creating a list of potential suppliers. But your search shouldn't end there. Next, make sure you know as much as possible about every supplier. Below, we've listed a few topics you should be well informed about before starting any partnership with a prospective dropshipping supplier.
What's The Supplier Charging?
You should find generic pricing on the supplier's website, so if you can't, ask yourself why.
The answer won't always be that the supplier is unreasonable or untrustworthy; their pricing may be something they've chosen to release after an inquiry. So… enquire. Do this with an air of experience, even if it's false.
Here's a great example template of the kind of email you could send:
Dear Sir or Madam [if possible, do some digging and address them by their name]
I have browsed your product catalog and am interested in learning more about your pricing. Here is a list of the products I'm considering:
Additionally, I would like to know if there is a discount for ordering samples. My audience is located in X; how much do you charge for shipping at this distance? Also, is there a minimum order number or drop fee?
Also, don't forget to dig a little deeper to see whether there are any hidden/extra costs. For example, some suppliers might have a minimum order value or charge extra for certain shipping distances or weights. In addition, some suppliers charge a "drop fee" of around $5 to cover the cost of packaging and shipping single items.
There might also be a refund charge, even if the item is broken or missing, or there might be costs involved with the packaging. But, again, a reliable dropshipping supplier should make these costs very clear, so proceed with caution if it's difficult to find these details.
And remember: If a supplier asks you to pay them for the partnership, you should drop the conversation at once. No reputable dropshipping supplier charges service fees without you having sold anything.
To summarise:
Find out pricing for what you want to dropship.

Build the confidence to make contact.

Make contact.

Look out for hidden/ less apparent charges.
Shipping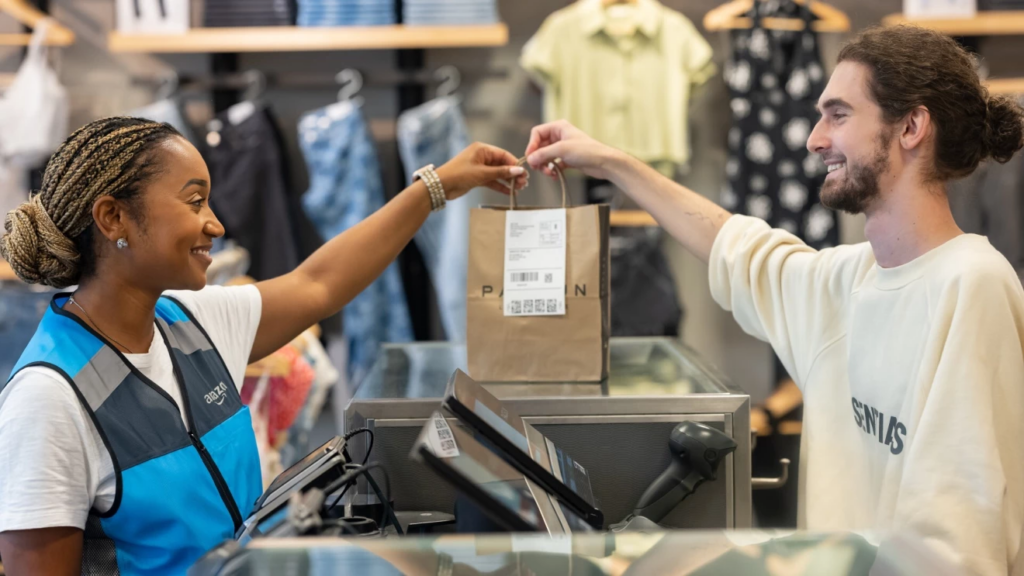 Waiting ages for your latest purchase won't fulfill your customer's need for instant gratification. Since Amazon redefined fast shipping, 40% of US shoppers are only willing to wait two days for their orders to arrive. As such, finding a supplier who works within your desired time frame is almost as important as ensuring they have the right products in stock.
Waiting a week for your toothbrush is not ideal.
Aim for shipping times no longer than two days.
Remember: Most customers aren't browsing; they know what they want. Therefore, the speed at which it arrives is an essential selling point and can make you more favorable than your competitors.
Sample Products
If you were shopping for a new perfume, you wouldn't buy a scent without smelling it first. It may not be the right fit for you.
The same goes for ordering samples from potential suppliers and comparing quality, customer service, and shipping times. If ordering samples is possible, it's beneficial to shortlist the best suppliers in your niche.
You may love a supplier and be ready to commit, and the product arrives looking cheap or not functioning correctly. You at least have the option to iron this out; if not, reject that supplier outright.
Other Tips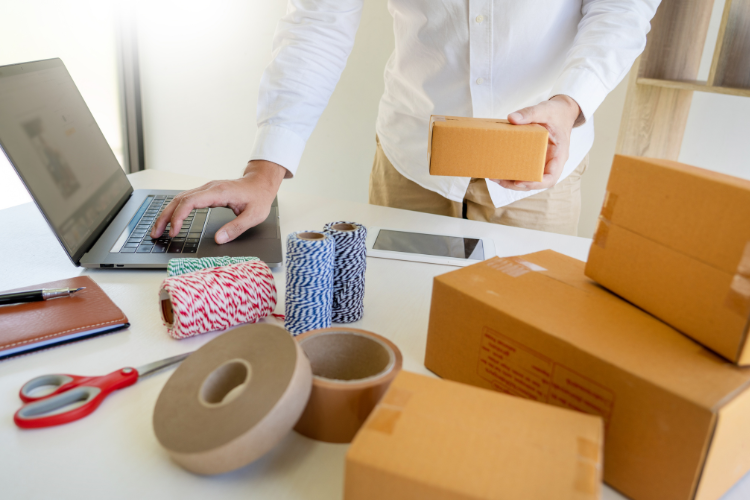 On top of everything I've mentioned above, here are a few other hacks to help you find the best dropshippers for your niche:
Find a Guide
Do you know of anyone who's already successfully dropshipping? If they are successfully dropshipping similar products, it won't hurt to pick their brain about their market research process. Usually, people love sharing their expertise and bouncing ideas off one another. Plus, dropshipping can sometimes be a lonely endeavor; this is why having a dropshipping buddy can come in handy for all parties concerned.
If you don't already know someone in the dropshipping game, here's how to find someone:
Look at the stores and entrepreneurs featured on the blogs of dropshipping platforms. You might find an overlap with your own background.

See who has offered reviews on dropshipping items or suppliers in your niche, and learn more about them and their online stores.

Join dropshipping forums (some dropshipping platforms come with a community) and get to know which of your peers operate in a similar niche.
Once you have someone in mind, here are the top three conversation starters to help get the ball rolling with your guide:
Compliment their efforts-

'Hi there, I've noticed you've been posting about dropshipping, and I'm impressed with what I have seen. Could I meet you for a coffee/Zoom to pick your brain? I'm just starting out.'

– Here, you've provided an in-person and virtual meetup option, which is understanding of their, perhaps, busy schedule. If worst comes to worst, they can always turn it down in favor of quick-fire messaging on their terms.

Cut right to it- Ask them to provide a short advice message which you can then paste into your notes and keep forever. For example: '

Hi there. I am just starting my dropshipping journey and am impressed with what you have built! I would be grateful for any advice you could give. Is there one thing you wish you had known at the start of your career?'

Many peers are happy to help out beginners, but open-ended questions force them to take a long time. Being specific in your inquiry makes it quicker and easier for someone more experienced to simply answer your question. Consider a problem you want an answer to and approach your role model. For example:

'Hi, I'm a big fan of your brand. I'm just starting out as a dropshipper and was wondering which equipment you would recommend for taking product pictures?'

Sometimes, an initial quick-fire question like this can kickstart a more extended conversation!
Pro Tip: If they're busy, offer an incentive. Can you spare a couple of free hours to help with their admin? Could your own market research from a fresh perspective benefit them?
After forming a relationship with someone 'on the inside,' you can start to be more direct. For example, ask which suppliers to avoid. Their opinion may be based on a mess-up from a supplier. Still, it could also be based on multiple interactions. Use your intuition and ask why you should steer clear.
Pro Tip: Be just as curious about the positive responses, and always leave your conversations on an uplifting note.
Top three direct questions to ask your 'Guide':
Do you have any suppliers which you would avoid? Could I ask your reasons why?

Do you have any suppliers who have really worked for you?

Could you provide me with any lingo I can add to my cheat sheet to make me sound more seasoned as a dropshipper?
The Comparison Trap
This is more of a personal heads-up. Try not to get caught up in the comparison trap. If you have unanswered questions, if the research process leaves you confused, or if you're faced with conflicting opinions from seasoned dropshippers.
Take a moment and remember, they all had to start somewhere too. Part of the joy of confusion is curiosity, which has inevitably led you to consider dropshipping in the first place. So, don't let unhealthy comparisons deter you from pursuing this venture!
FAQs
Question: Which eCommerce Platforms are Best Suited to Dropshipping?
Answer: If you want to start dropshipping, you'll also need a website to sell your products. This is why most entrepreneurs start with an eCommerce builder. However, not all provide the same when it comes to dropshipping.
In short, the best eCommerce platforms for dropshipping are Shopify and WooCommerce. Shopify has a wide range of dropshipping integrations and amazing sales features to boot. Likewise, WooCommerce integrates with thousands of plugins to expand the functionality of your dropshipping store.
Question: How Much does it Cost to Start Dropshipping?
Answer: Dropshipping itself is a zero-investment business, as you'll only ever pay a percentage of your sales revenue. Therefore you don't incur losses on your inventory. However, there are still other costs to consider.
For instance, an eCommerce platform will often set you back in the region of $29 per month. (This is the price for Shopify's cheapest plan).
On top of this, you'll need a custom domain name, which often costs in the region of $10 – $20 per year. You might need premium themes or plugins to support your sales efforts, and you might want to look into an email marketing tool to keep your customers in the loop. Any special requirements you have for your store might invoke further costs.
Question: What Skills do I Need to Start Dropshipping?
Answer: While the concept of dropshipping is straightforward, successful store owners must pick up various skills along the way. For instance, you'll need customer service skills to communicate with buyers whenever an issue arises. That's as well as basic design skills to create a more engaging online store. You'll also need to know how to balance your books and keep a close eye on your cash flow.
Another helpful skill is photography and copywriting, which will allow you to finetune your product listings. Instead of using stock product photos from your supplier, shooting your own enables you to inject extra personality into your product listings.
Question: What are the Most Popular Dropshipping Supplier Platforms?
Answer: There are lots of potential dropshipping supplier platforms to consider. Remember, with each one, you should look at which product categories they offer and whether they vet their suppliers.
• Popular options include:
• AliExpress
• Worldwide Brands
• Doba
• Wholesale2b
• Modalyst
• Spocket
• CJDropshipping