Last Updated on April 22, 2023 by Ewen Finser
If you're looking at SE Ranking vs Ahrefs compared, you quickly notice some of the glaring differences between the two search engine optimization tools. I've used both of these, and I have to say that I like Ahrefs because it has so many features, but I like SE Ranking because it's much simpler than a massive tool like Ahrefs.
92.42% of keywords get ten monthly searches or fewer, so using tools like Ahrefs or SE Ranking can help you see which ones to target. Keep in mind that you don't always have to go after the biggest keywords to get results. When you use long tail keywords, you'll often find that your visitors are much more targeted.
We're going to look at the main differences as well as the similarities between SE Ranking and Ahrefs. We will also go over their features in more detail so you can see which one makes more sense for you and your business.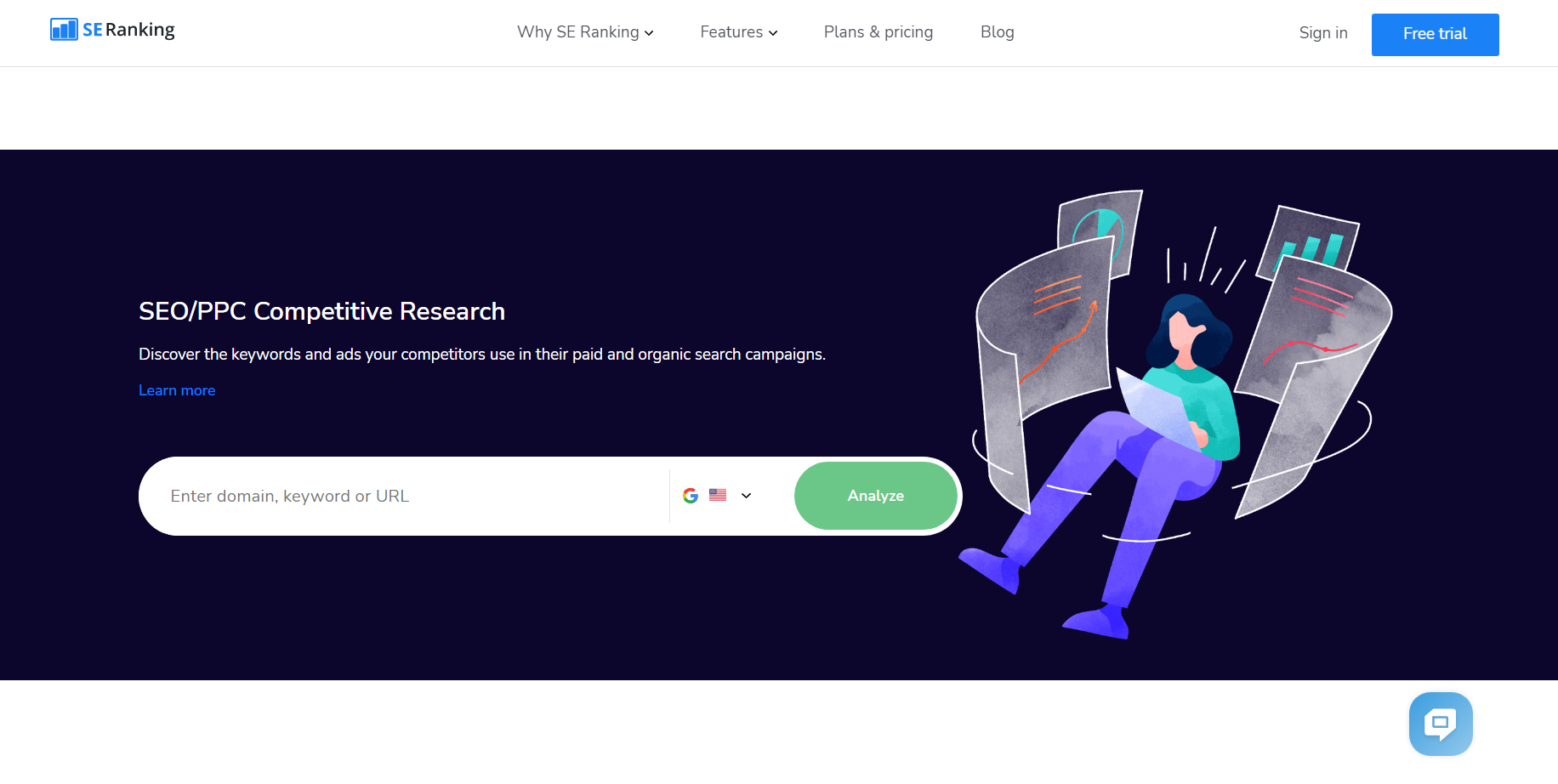 Main Differences Between SE Ranking vs Ahrefs
The main differences between SE Ranking vs Ahrefs are:
SE Ranking does not have a free version, whereas Ahrefs does have a free version. SE Ranking does have a free trial, though.
SE Ranking's most expensive program is $239 per month, whereas Ahrefs' most expensive program starts at $999 per month.
SE Ranking has a weak keyword research feature, whereas Ahrefs is seen as the best-in-class keyword research tool.
SE Ranking automatically audits your site's SEO, whereas Ahrefs requires you to set it up manually.
Bottom line up front: The main thing that stood out to me as I reviewed SE Ranking and Ahrefs is that both of these tools are strong. The thing is that Ahrefs is better for people with more technical knowledge, and SE Ranking is better for people that might be a little less tech-inclined.
When you get into Ahrefs, it is easy to get lost in all of the options if you don't know what you're looking at. On the other hand, when you use SE Ranking, you might not find all the filters and features you want if you're a more advanced user.
I know that when I started out, I liked the thought of using SE Ranking because it was much less expensive than putting the money out for Ahrefs. However, now that Ahrefs has the free version, it's nice to be able to use it for free, even if it is limited. Despite its limits, Ahrefs is a very valuable tool even when you use the free version. However, springing for one of the plans will help you get the best results once your site is bringing in some cash.
SE Ranking vs Ahrefs: SE Ranking Review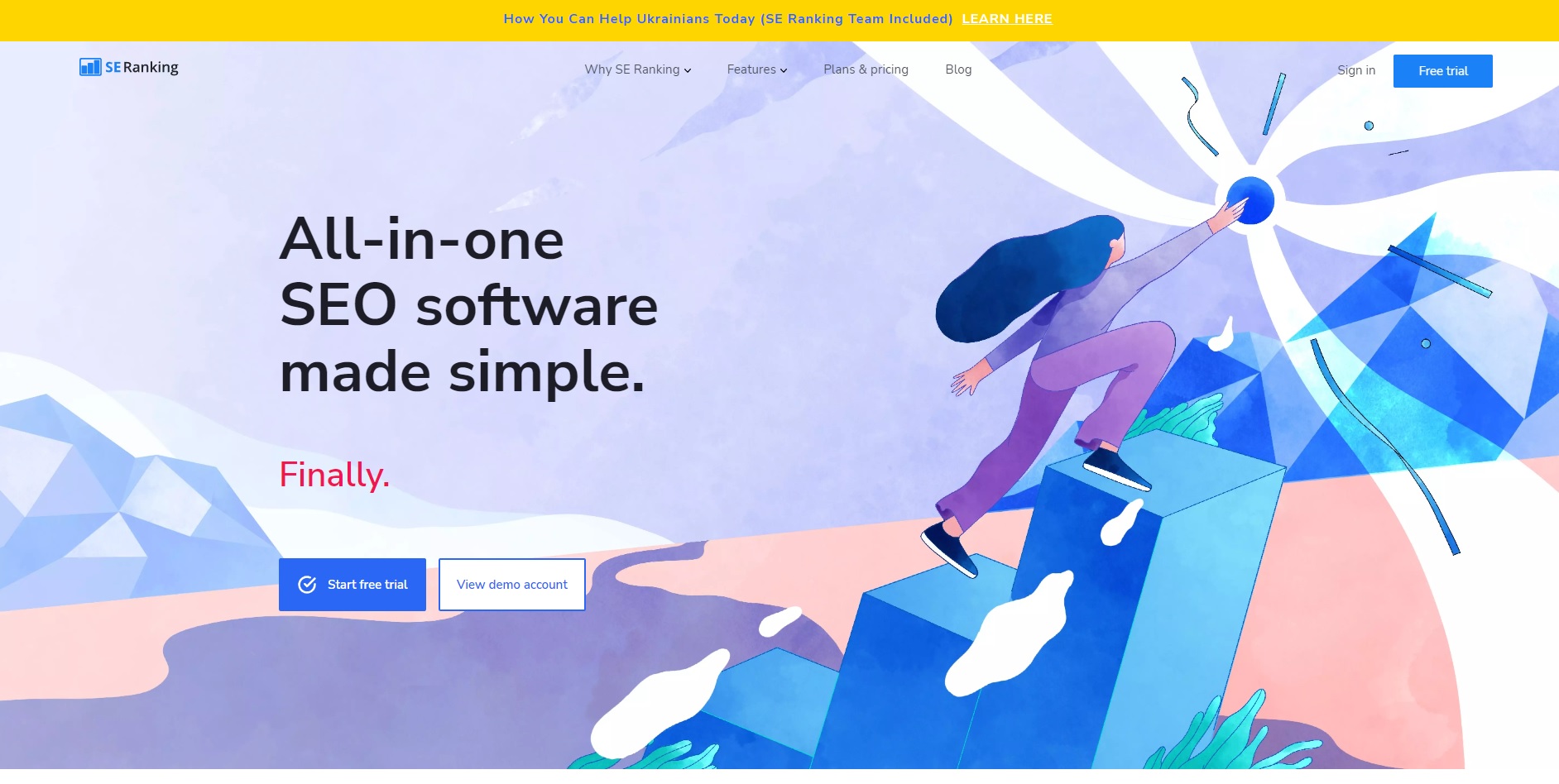 If you want an all-in-one SEO software that doesn't make you want to pull your hair out then, SE Ranking could be the perfect one for you. SE Ranking recently expanded its Google United States database. With this new update, you can see 255 million keywords in their database.
They openly brag about their ability to give users 100% accurate keyword rank tracking. Having the ability to easily spy on your competition is a must when you want to get the jump on them and grab some of those top Google rankings for yourself.
In 2013, SE Ranking entered the scene. The cloud-based SEO platform started out in San Francisco. Its vision is to improve user experience, and functionality, and to provide support to help its users get the best results for their search engine optimization.
Unlike Ahrefs, they focus on helping beginners learn how to optimize, promote and build their website success. While non-beginners can still get a lot of value from SE Ranking, you don't have to be an SEO genius to use their tools.
They currently have offices in London, Great Britain, Palo Alto, USA, Wroclaw, Poland, and Kyiv, Ukraine.
Key Features of SE Ranking
There are some key features that attract most of the SE Ranking customers that you shouldn't miss:
Keyword Rank Tracker
Website Audit
On-Page SEO Checker
SERP Checker
Backlink Checker
Backlink Tracking
Webpage Monitoring
Keyword Research & Suggestion
Keyword Grouper
Marketing & SEO Plan
Competitor Analysis
White Label (If you're an agency, this is helpful)
Social Media Management
Creating an SEO Plan with SE Ranking
The main reason you want SE Ranking is likely to start a plan for your site's SEO. Sure, you want to monitor what's going on, but most people want to know more about growth. How can we grow the site?
When you use SE Ranking, they make it easy to see which keywords can help you succeed. Going into the Keyword Research section of SE Ranking will help you build your keyword list and get a solid plan for how you'll attract more people to your website through the SERPs.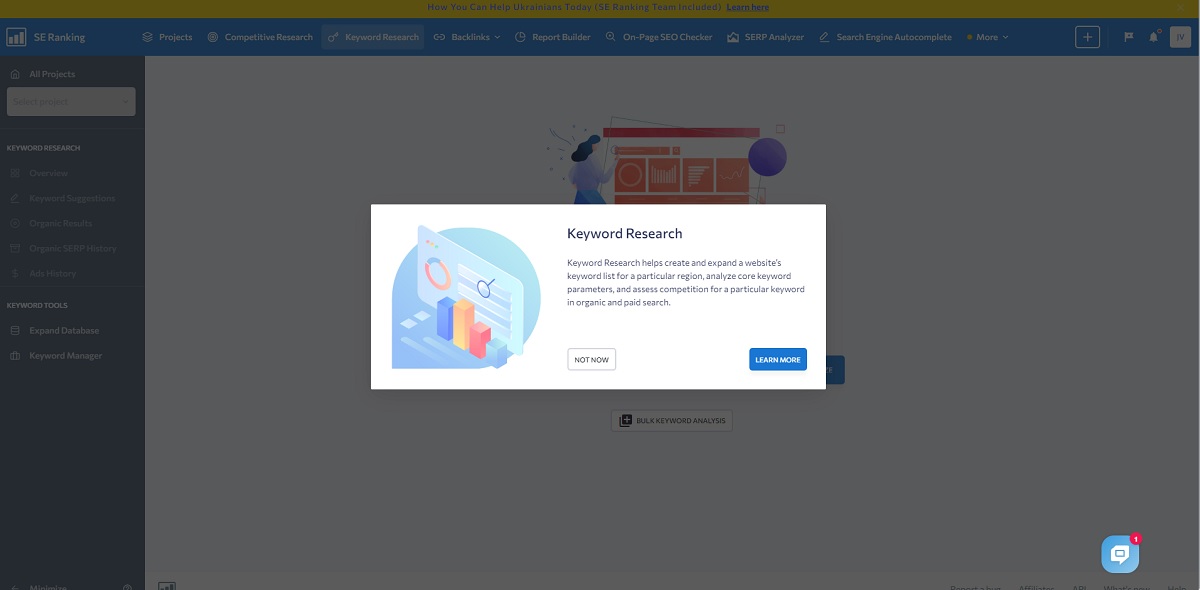 User Interface
SE Ranking did a great job making its user interface attractive and easy to use. The colors, charts, convenient links, small images, and overall layout give you the information you need at a glance so you can dig in and get to what you need.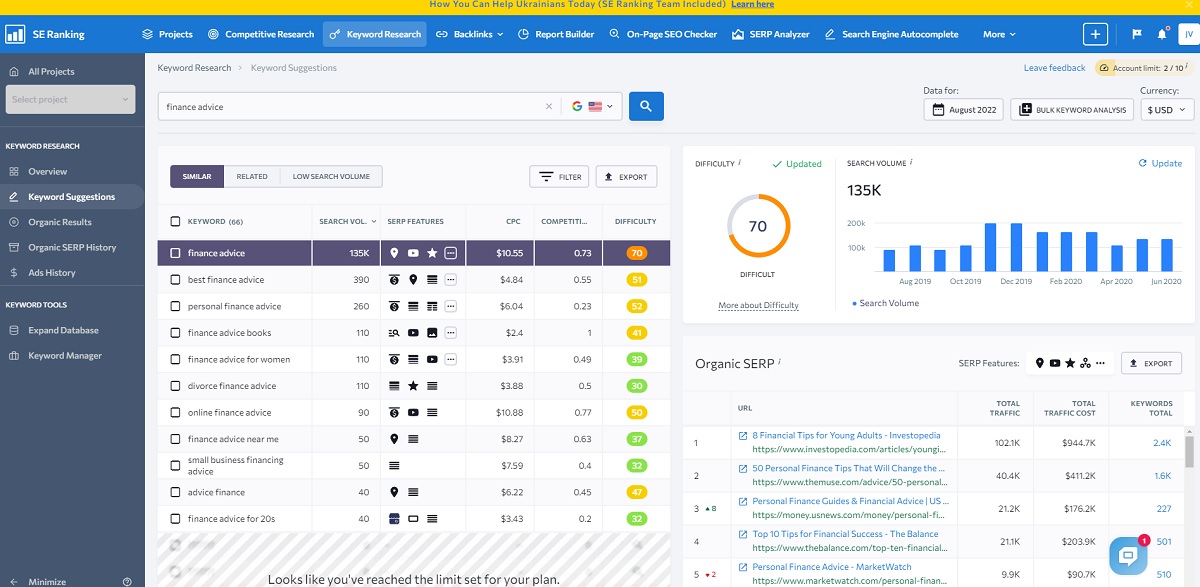 The account you have does limit how many results you'll be able to see, so keep that in mind. During the trial period, your results are very limited, but you can get a good idea of how it works and if it is something that you want to use in your business.
Pricing Plans
SE Ranking has a lot of variables when it comes to its pricing plan. For instance, you can change the price by how often you want to check your rankings, by the plan you pick, and by how long you want to commit to their plan. Let's say that you want to check your plan daily, you want to be on the business plan, and you want to be on the annual plan.
In that case, your cost would be $191 per month.
The less frequently you check the keywords, the lower your plan, and the longer you commit means the less you'll pay. My advice is to start with the minimum you'd think you would need, and then you can always work your way up to what you need with a bigger or more frequently checking plan.
Top Reasons to Use SE Ranking
Ease of Use
Cost Effective Starter Plans
Visually Appealing UX
SE Ranking vs Ahrefs: Ahrefs Review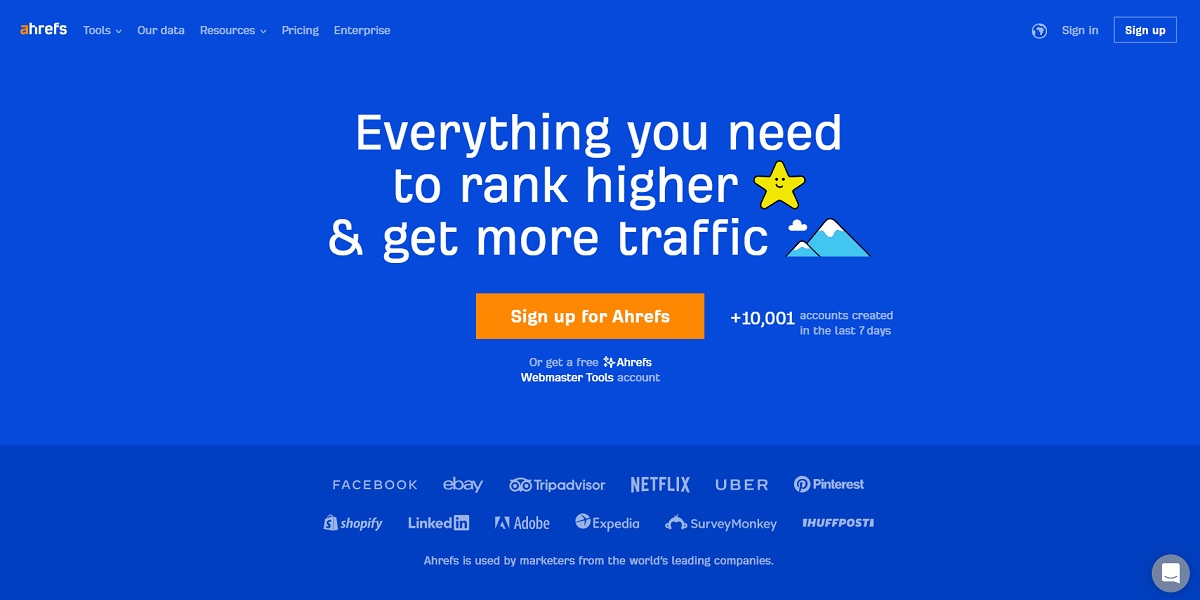 I've used Ahrefs on and off for years, and I think it is a great service. I've used it when it had a free trial, and I use it now that it has a lite offer. I only get the higher subscription when I need to do a lot of keyword research. In my opinion, it's just not beginner friendly when it comes to the price.
Ahrefs' founder was only 15 when he built his first document search engine, if that tells you anything about the genius behind Ahrefs. Dmitry Gerasimenko has come a long way since those early days, with Ahrefs being one of the most well-known SEO tools.
The genius of Ahrefs was in 2007, and it slowly became the Ahrefs we all know now. I like that Ahrefs isn't a fly-by-night company, and I can depend on them to be there with all my site data histories.
Key Features of Ahrefs
Here are some of the key features you shouldn't miss out on if you're looking into buying Ahrefs:
Dashboard (With a high-level view of your projects)
Site Explorer (Research your competitor's backlinks & keywords)
Site Audit (Scan your site for SEO issues)
Rank Tracker (Monitor your rankings on desktop & mobile)
Content Explorer (Research content ideas and find link-building opportunities)
Creating an SEO Plan with Ahrefs
Creating a powerful SEO plan is easy when you have all the powers of Ahrefs at your fingertips. There are a few ways that I like to use it best but my main thing is finding low-competition keywords. I really hate going after keywords I can't rank for when I'm new. Even if I'll rank for it later on, it's such a pain and discouragement to see no results.
When you use Ahrefs, you can go into the keyword explorer section and get thousands of keyword ideas. If you have their keyword explorer, you will never run out of keywords to target. You can also see which ones group together so you can create content clusters easily.
You can also use Ahrefs to do gap analysis and see what topics your competition covers that you don't cover. Just those couple of strategies can allow you to build out hundreds or even thousands of ideas for your website, and there are plenty of other strategies people use to find keywords with Ahrefs.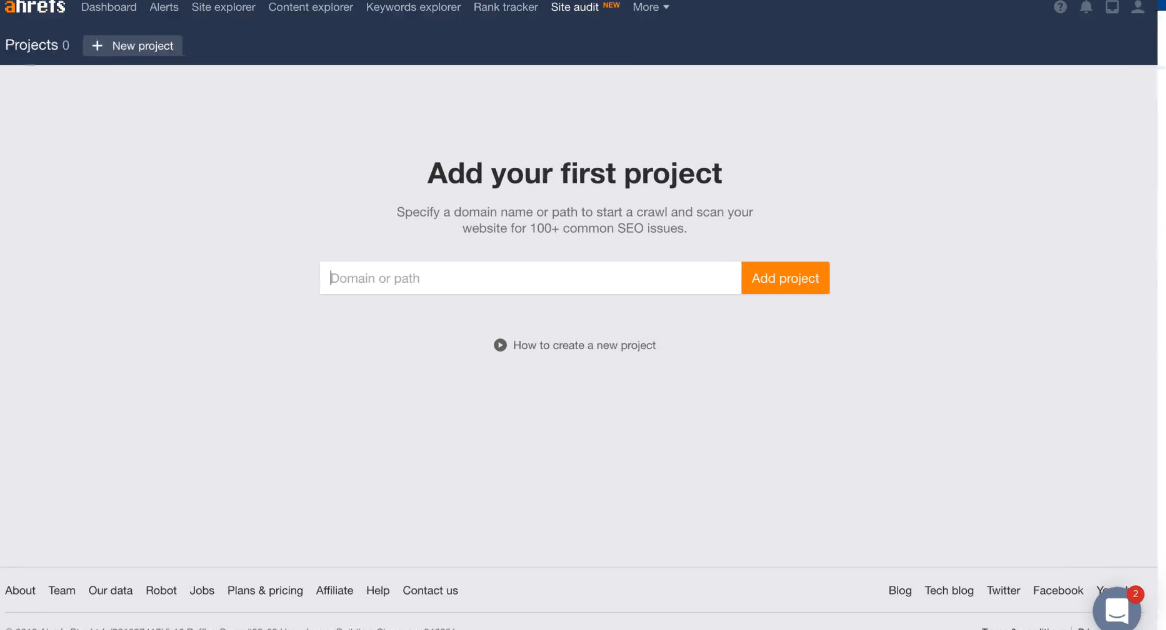 User Interface
The user interface of Ahrefs isn't as pretty as SE Ranking, but it's easy to read and understand. The dashboard gives a nice overview pretty fast, which allows me to get an idea if things are going well or if I might need to make some changes.
I also like to go to the keyword section and see the "movement" of keywords. My goal is to have more green than red when I look at that. I also use the filter to look at how many keywords I have in the top ten.
Pricing Plans

Ahrefs used to have a free trial that would give you unlimited access to everything. However, they quickly figured out that people were gaming the system and signing up with different email addresses and stuff like that. Now there isn't a free trial, but there is a free version. It's pretty limited, but it gives people a good idea of what they can expect when they sign up for a premium subscription of Ahrefs.
The pricing plans for Ahrefs are as follows:
Lite – Essential data for small businesses or hobby projects starting at $99 per month
Standard – Perfect for SEO pros and in-house marketers, starting at $199 per month
Advanced – More tools that give more data for a business you're scaling, starting at $399 per month
Enterprise – Best for big agencies and enterprises, starting at $999 per month
If you want to add more seats (users) to your plan, that is an additional $20 or $50 per month.
You also need to pay more for reports if you go over a certain number. This new pricing change freaked out a lot of power users because they ended up getting pretty big bills that they weren't used to, and they didn't notice the change.
Just be careful when you use the reports and make sure you're under the level you chose to pay for or that you're ready to pay the one-off fees for them.
Top Reasons to Use Ahrefs
Trusted name is SEO
Many tools work together to create a great SEO plan
SE Ranking vs Ahrefs – Which One Is Better?
Now that we've gone over both SE Ranking and Ahrefs, you might have already picked your winner. In my opinion, these are both great sites that do what they say they're going to do. Both of them will help you with your SEO goals. However, I think they hit different people when it comes to who they help best.
If you're a new marketer, I would say you can get away with using SE Ranking. It's a good tool and it's better on your budget. Just get in there, get started and start making money with your keyword research that you do have access to. Don't get me wrong, you can go ahead and start with Ahrefs if you want but this was my path so, of course, I think that's the best way to do things.
Alternatives to SE Ranking & Ahrefs
You might decide that you don't think SE Ranking or Ahrefs is a good keyword research tool for you. Here are some good alternatives that might fit what you want a little better.
Ubersuggest – No, not Uber the car service. Famous marketer Neil Patel owns Ubersuggest now. I have a lifetime license with them, but of course, you need to buy more reports and stuff if you go too wild. It's a great option, and I like supporting Neil because he's a cool guy.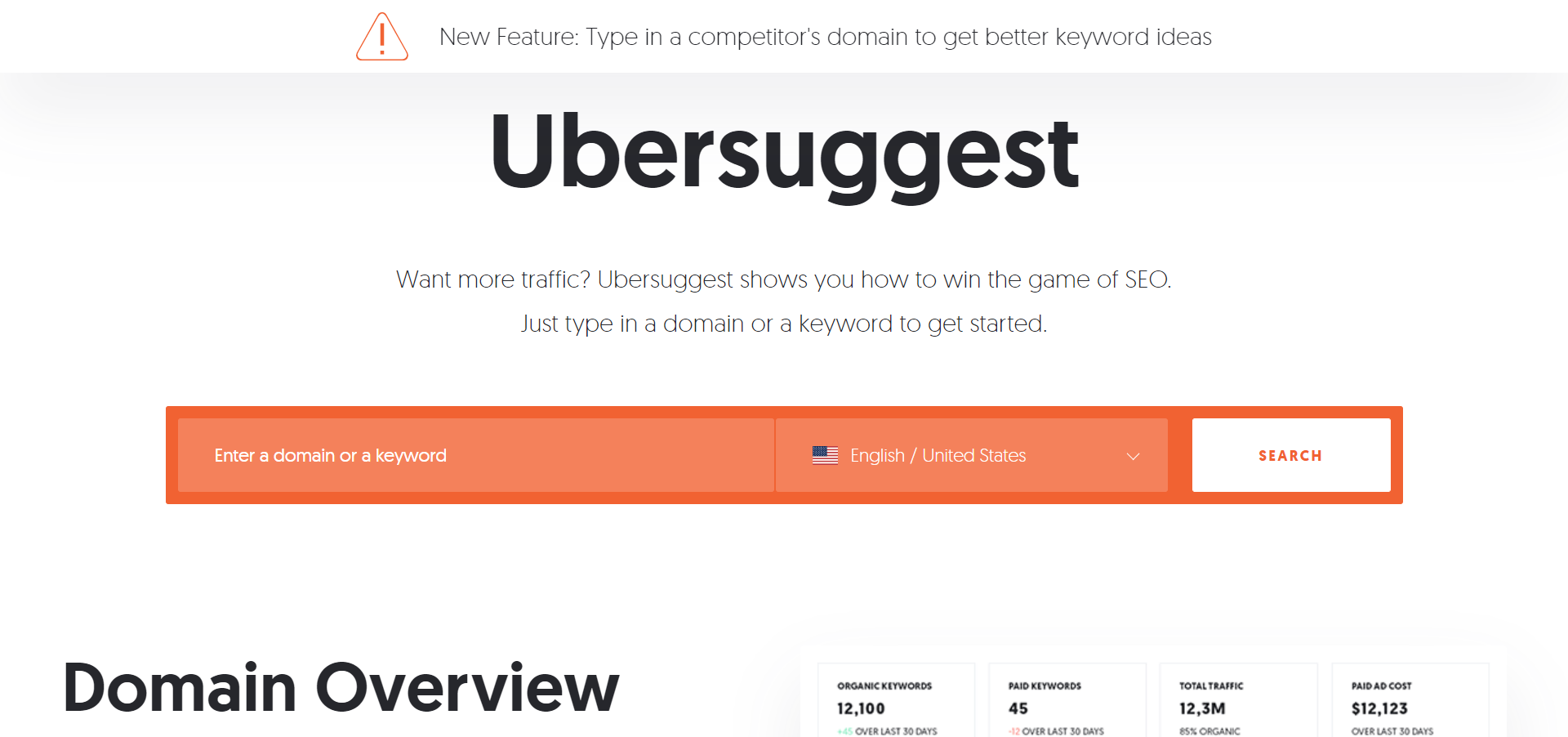 SEMRush – SEMRush is another very popular SEO tool. I've used it a few times, and it's similar to Ahrefs. I don't really think there is anything better or worse about this tool. It's more about your personal preference.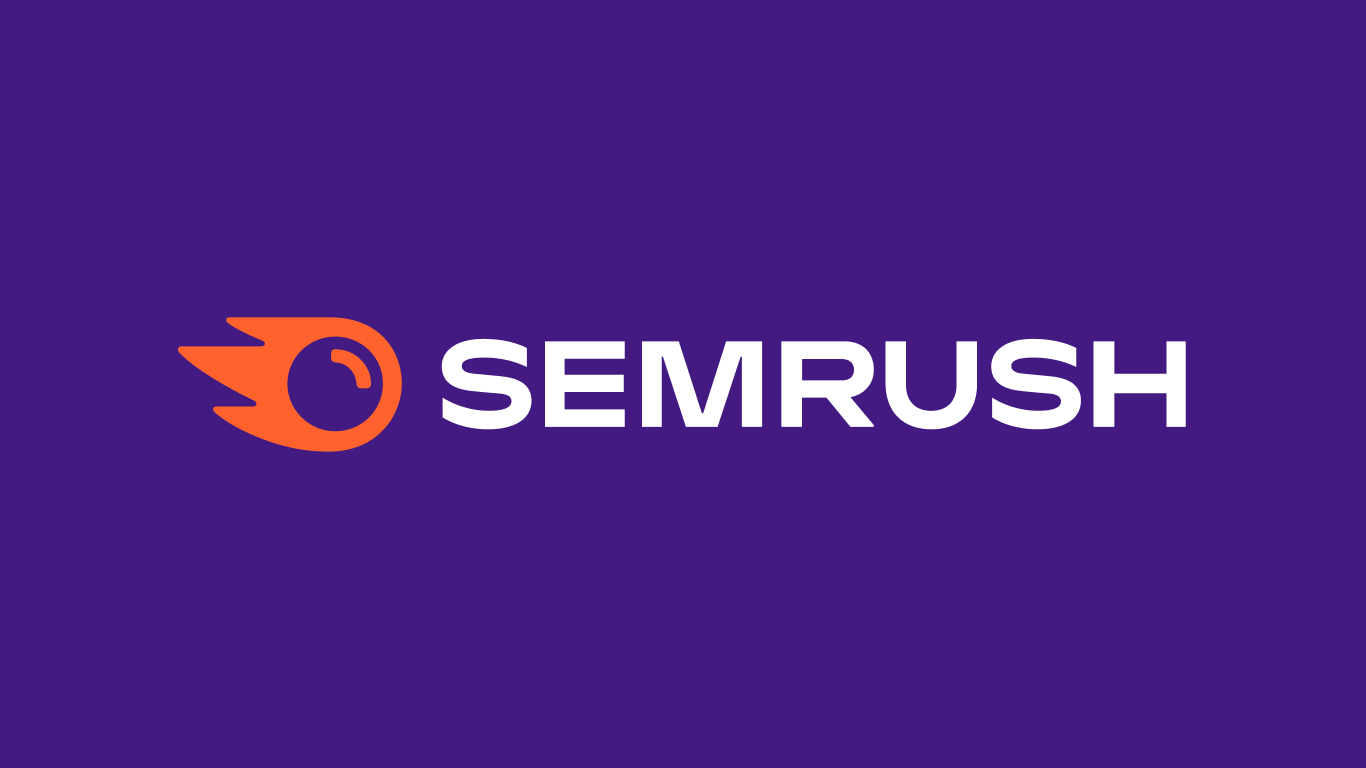 Exclusive Offer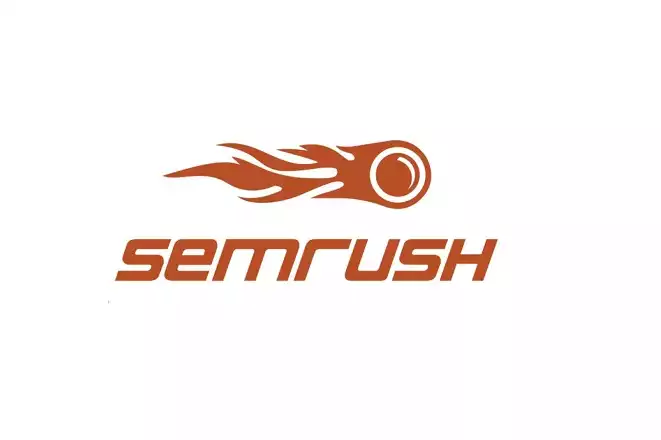 Get 14 Days of FREE SEMrush
SEMrush has generously offered our readers a double extended fully featured FREE TRIAL. Play around with the suite for 2 full weeks to see if it's what you need!
Activate FREE SEMrush
We earn a commission if you click this link and make a purchase at no additional cost to you.
Jaxxy – This is a simple tool. If you really want to get a beginner-level tool then this would be the one I would suggest. They give you a lot of different keyword ideas that you might not find in other tools. Their data that they display on the keywords is also helpful so it's worth checking out.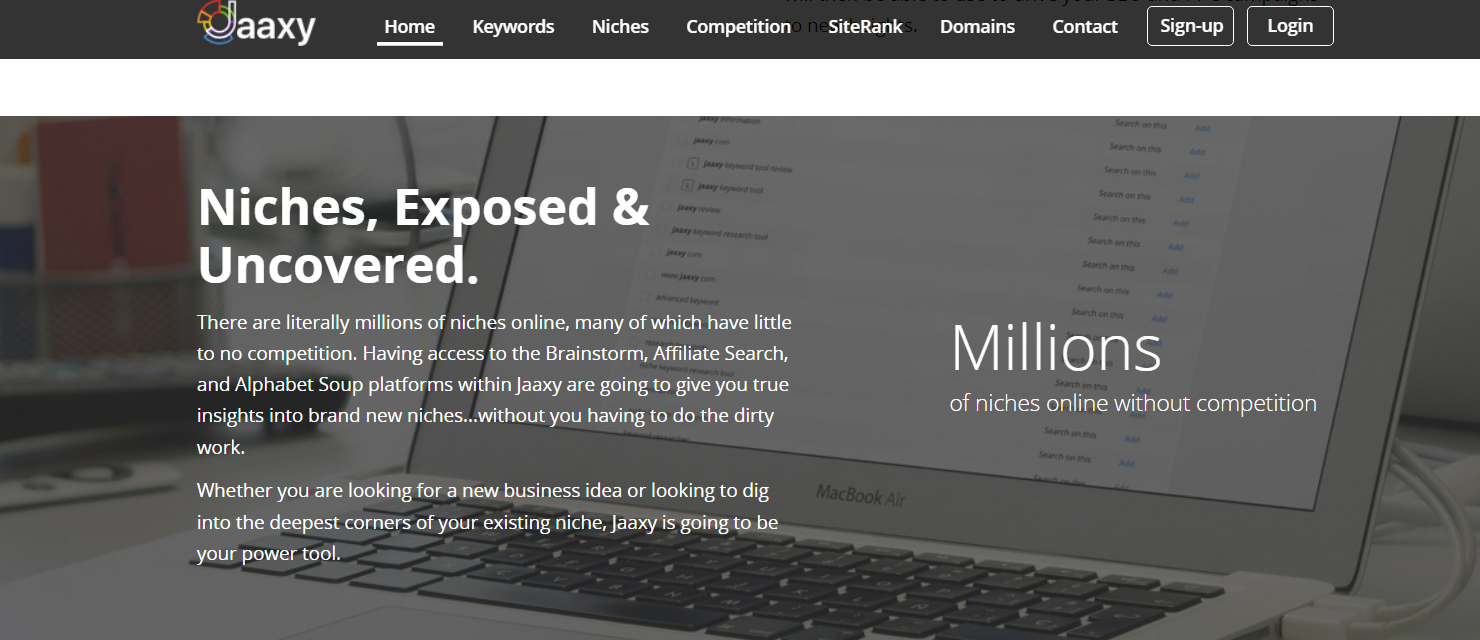 FAQs
Question: What is the best Ahrefs cheaper alternative?
Answer: SE Ranking is a solid and cheaper alternative to Ahrefs.
Question: Is Ahrefs worth it?
Answer: Yes. If you want to do the best keyword research possible, Ahrefs is worth it.
Question: When should I invest in an SEO tool?
Answer: The sooner you can invest in an SEO tool, the better. Doing keyword research is an essential part of website success.