PEO – or professional employment organizations, help you to manage your employees more easily. Insperity and ADP are two great examples of this, but which one is better?
The bottom line upfront: It's a very close call to make, but we just about prefer ADP, thanks to the options for very small businesses, as well as the focus on helping employees to reach their goals. Insperity also has some great features too, which we'll go into in more detail.
Let's start by looking at what sets them apart.
Insperity vs ADP – the Main Differences
Here are the main differences between the two:
Insperity has more features designed to help improve employee wellbeing, whereas ADP doesn't
Insperity has more options in terms of time tracking, whereas ADP has fewer options for this
Insperity has more responsive and helpful customer services, whereas ADP is more of a mixed bag
Insperity doesn't have the same focus on company hierarchy and employee development, whereas ADP does
Insperity doesn't offer services if you have under 5 employees, whereas ADP does
There are a few differences to think about here, a lot of which will depend on your circumstances and what you want for your business. Employee wellbeing and benefits are, in our opinion, a bit stronger with Insperity than it is with ADP. Whereas ADP has more of a focus on helping employees to improve, identifying gaps in their experience and skills so that they can work their way up through the company.
If you have a very small business under 5 employees, you'll want to go for ADP, as Insperity is designed for companies with at least 5 employees.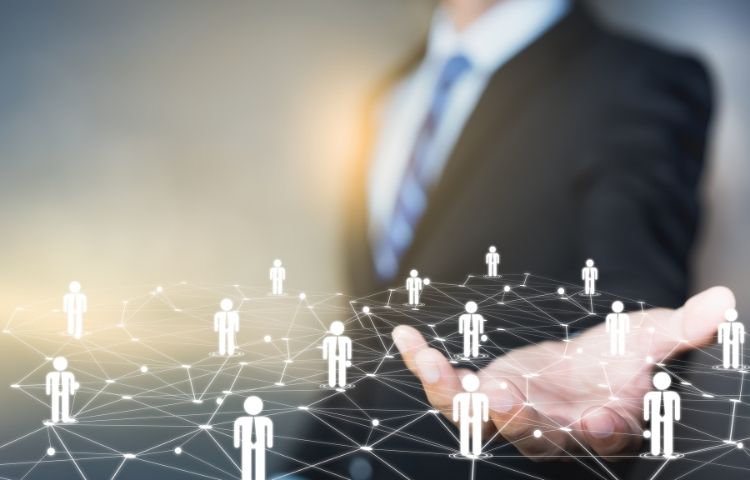 The Similarities
There are a lot of similarities between them, too:
They're both designed to make compliance a lot easier
They both help you to take control of scheduling and PTO requests
They both offer self-service features for employees
They both make payroll much easier to manage
Now, let's take a look at them both in more detail.
What is Insperity?
Insperity is an HR solution. It allows you to manage HR, employee benefits, admin, payroll, compliance, talent management, and more. There is a focus on helping employees with their Employee Assistance Program.
Insperity offers self-service for employees, allowing them to take control of their onboarding documents, track their hours worked and PTO requests, and view a detailed breakdown of benefits and contributions.
What is ADP?
ADP is a suite of HR tools, with features to make employee onboarding, scheduling, paychecks, and benefits much easier to manage. There is a focus on performance management and company culture, creating strong company ethics that will enable people to climb up the ladder.
The Main Features of Insperity
Let's take a look at the main features of Insperity.
Employee Benefits
Insperity offers a few tools to make managing employee benefits easier.
Medical, dental, and vision are taken care of, with multiple options available to employees, including prescription coverage. Dental and vision coverage is independent of medical coverage, and employees can gain coverage for family members too.
Employees have a flexible spending account. This allows them to pay for health care expenses using pre-tax dollars. That way, it's up to them to decide how much of their paycheck they want to set aside. At the time of writing, employees can contribute up to $2,600 annually. Those funds can also be used for expenses for dependents (depending on eligibility). As an employer, you can also contribute to this.
Eligible employees are automatically enrolled when they join the company, with coverage amounts equal to that employee's covered annual earnings.
They also have an Employee Assistance Program. This is a useful set of tools that will enable you to assist employees with their emotional well-being as well as their physical health. Employees can access help with addiction and recovery, and all employees (and all members of their household) are eligible for prepaid counseling. Many of these services are available at no cost (although some do carry extra charges).
Finally, you can help your employees to prepare for retirement using Insperity's low-cost retirement plan. With the 401(k) Plan, Insperity assumes responsibility and obligations of plan sponsorship and enables you to stay compliant (taking a lot of the work out of this process). Or you can go for a customized 401 (k) plan, which can be personalized to suit your company goals.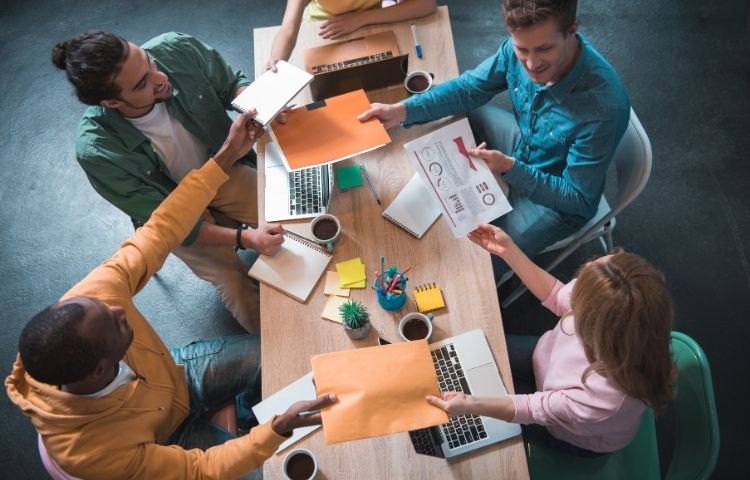 Scheduling and Time Management
What about Insperity's HR features? Well, there's quite to lot to offer here too.
Time and attendance tracking is made a lot easier with their time management platform, TimeStar. You can get automatic alerts for upcoming overtime conditions, which will give your team plenty of time to make changes to employee's schedules.
Employees will have a personal account, which allows them to view their attendance, timesheets, schedules, paid time off balances, time-off calendars, and requests. This makes things easier from everyone's perspective. If an employee wants to submit a request for PTO, the calendar will automatically show them the best availability.
Supervisors will be notified of these requests immediately via email, as well as alerts within TimeStar. Approving or denying requests is a one-click job, and employees are immediately notified of the decision. These small things cut out a lot of pointless hassle and time-wasting.
There are a few options in terms of time punching for employees:
Web punching – this allows you to use any computer, and employees can sign in and out of shifts using hardware you may already have
Biometric – this gives you extra security, with hand geometry and fingerprint identification to prevent 'buddy punching'. You can choose from Insperity's fingerprint time clock or hand-geometry device.
Mobile – employees can clock in using their smartphone or tablet.
Badge-based time clocks – this allows you to design badges for new employees, using Insperity's hardware.
HR
Onboarding is made easier for employees, with a self-service platform that allows employees to input all their registration forms (using electronic signatures), ensuring that you stay compliant as a company whilst saving time for everyone. The new-hire wizard manages this process from start to finish and enables you to go paperless.
For an extra cost, companies can access support in terms of hiring, including job description review and development, and interview training.
Employee Performance Management
The performance appraisal system can help you to create a structure in your company in terms of promotions, bonuses, and salary. This includes customized performance standards, goal development, and coaching for supervisors.
You can also access extra support to create your own 'company culture' including your core values, mission, and reward programs for employees, which can help them to stay engaged and inspired.
Managers can create customized performance reviews for employees, and you can create a schedule for these to ensure that no employee appraisal is forgotten about.
You can also take advantage of training resources for your employees, including over 5,000 self-paced courses in a variety of topics like business, technology, and compliance, as well as 30,000 online books and instructor-led virtual training and courses. Some of these come at an extra cost.
Payroll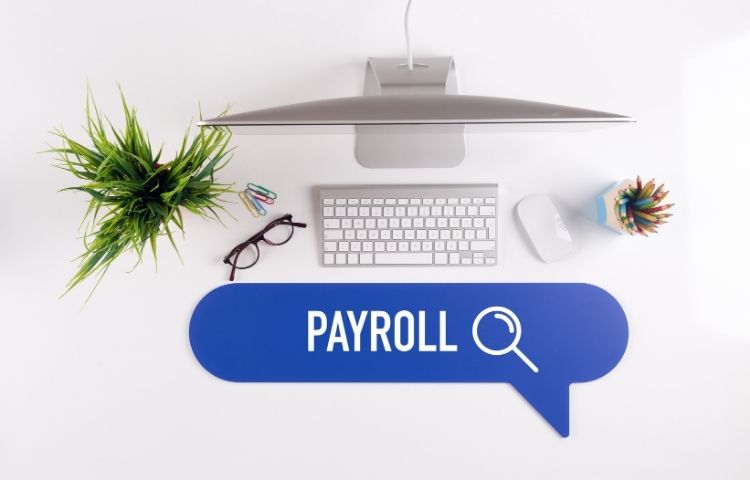 Payroll can be a bit of a hassle to take care of, but Insperity offers a few shortcuts to make this process easier. The punching-in tools make it much easier to keep track of actual hours worked by employees, and they can access pay stubs, W-2's, timesheets, PTO balances, and more on their mobile devices.
Paychecks are delivered easily using direct deposit, payroll debit card, or e-paystub. Payroll tax filing is easy to take care of, and you can access support from a payroll specialist if needed.
You can create payroll data reports easily and quickly, with 50+ built-in reports and custom reports available for certain types of businesses.
Compliance
HR specialists can train supervisors on a variety of policy issues including discrimination and harassment, performance appraisals, employee counseling, and more.
You can also use their guidance to create fair, compliant drug-testing procedures, which protect both you and your employees.
They can also help you to stay compliant with federal and state laws, background checks, unemployment claims processing, and more.
The Main Features of ADP
Now, let's look at what ADP has to offer.
Employee Benefits
Employees can manage their benefits, using the mobile app or desktop website. They can view their benefits and contributions, and their benefits include retirement plants like 401 (k), Simple IRA, and SEP-IRA. Employees can also access health insurance.
They also offer strategic advisory services, which allows you to join forces with their expert team, getting tailored recommendations in terms of which benefits would be best to offer your employees.
Scheduling and Time Management
Employees can view their accrued time, attendance, sick leave, and more on the mobile app. They can submit leave requests and view the supervisor's responses too.
The manager dashboard is very helpful. You can use this to manage attendance and sick leave, and you can even analyze absence trends, comparing them to benchmarks set by the industry you're in. You can visualize staffing needs, which is especially helpful during busy periods and will ensure that you're never short of employees at the last minute.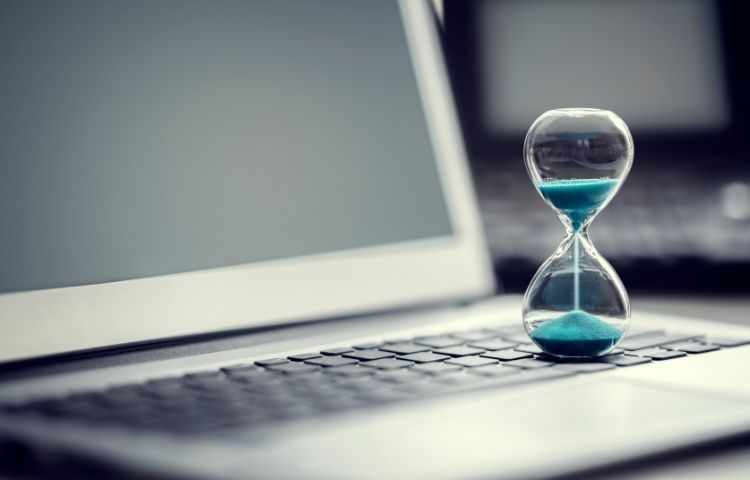 There are three options in terms of punching in:
Mobile device – employees can use their mobile device to punch in, and you can ask for verification (like a photo taken at the moment of clocking in and out).
Computer – you can use the hardware you already have for employees to clock in and out.
Time clock – you can use ADP's hardware for employees to clock in and out.
HR
ADP performs millions of pre-employment screens each year. This will save you time and hassle when dealing with job applications.
Onboarding is a lot easier with ADP, and you can create an onboarding process that suits your company, giving your new employee a nice welcome. Employees can fill out paperwork using digital signatures, and you can in turn share with them policies, procedures, and other important information.
Employee Performance Management
This is a key strength of ADP. You can set your company's ethics and goals, which then filters down into individual employee performance and goals. You can set up an annual review cycle that enables your managers to check in with employees regularly. This encourages employees to improve over time to reach their goals.
Building on this, ADP offers continuous skill development. Talent strategies can help you to make the most of each employee's key strengths. You can also identify gaps in employee skills or knowledge, which enables you to offer targeted training.
There is also a focus on training for leadership. ADP allows you to look at the performance of your managers, and employees can give anonymous feedback so you can get a better idea of their performance. There's also succession planning built into the platform, allowing you to think about your company's structure as a whole and who will move up the ranks if key staff members retire or move on from your business. Employees can create their own profiles, and you can encourage them to go for certain promotions or positions based on their key strengths.
Payroll
ADP has three options in terms of payroll:
Small Business Payroll (1-199 employees)
Midsized to Enterprise Payroll (200-1,000 employees)
Global Payroll Services (multi-country employees)
For small businesses, ADP offers a few tools to make payroll management easier. You can input employee information onto the system, and ADP will take care of payroll processing and calculations, automatically paying deductions for health benefits and tax. You can pay employees via paper check, direct deposit, or prepaid onto a Visa debit card. ADP will run quarterly and annual reporting for you, which takes some of the pressure off you.
Their midsize to enterprise payroll features include the mobile app, which allows employees to clock in and out. Employees can view pay statements and tax forms and edit their contact information. They can take more control of their deductions too.
Their global payroll services allow you to manage payments in multiple currencies and countries with ease, which is ideal if you have freelancers or contractors based around the world.
You can run reports on labor spends, time tracking, and payroll, and these can be easily shared with other members of the management team.
Compliance
ADP helps you to stay compliant straight off the bat during the recruitment process, with built-in compliance mandates based on the area in which you run your business. Background checks, drug testing, and medical screening can be integrated into this process.
If you have employees based all over the world, ADP can help you to stay compliant in 140 countries.
Meanwhile, managers can ensure they stay compliant in terms of correct annual leave and meal breaks for each employee.
Insperity vs ADP – Support
How do they compare when it comes to customer service and support?
Insperity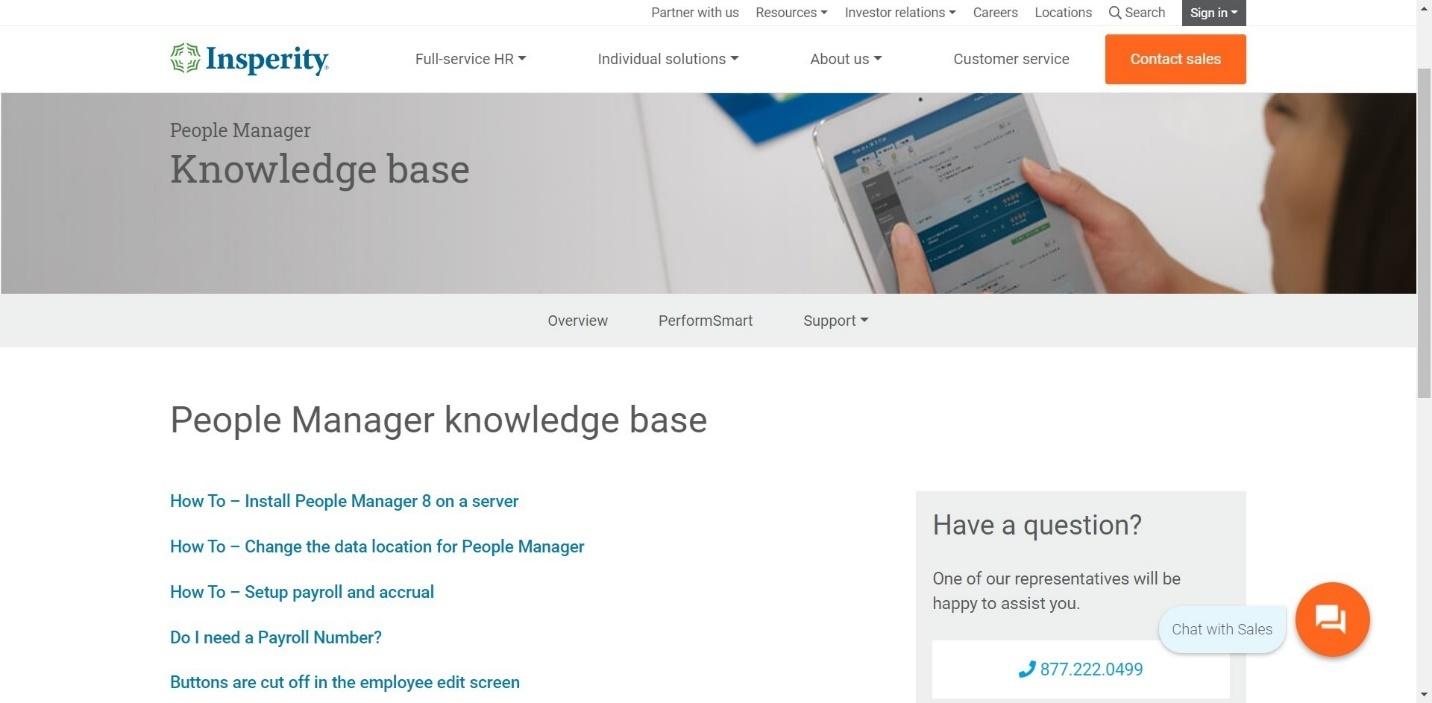 Insperity has excellent customer service, with multiple ways of contacting them depending on your needs. You can call their support team or send them an email, with each section of the platform having its own contact details. Larger businesses will get access to an account manager, which makes dealing with any technical issues much easier. The customer service team is responsive and friendly, too.
They also have a blog, eBooks, webinars, and a podcast – so you can stay up-to-date on all the latest developments in HR and compliance.
ADP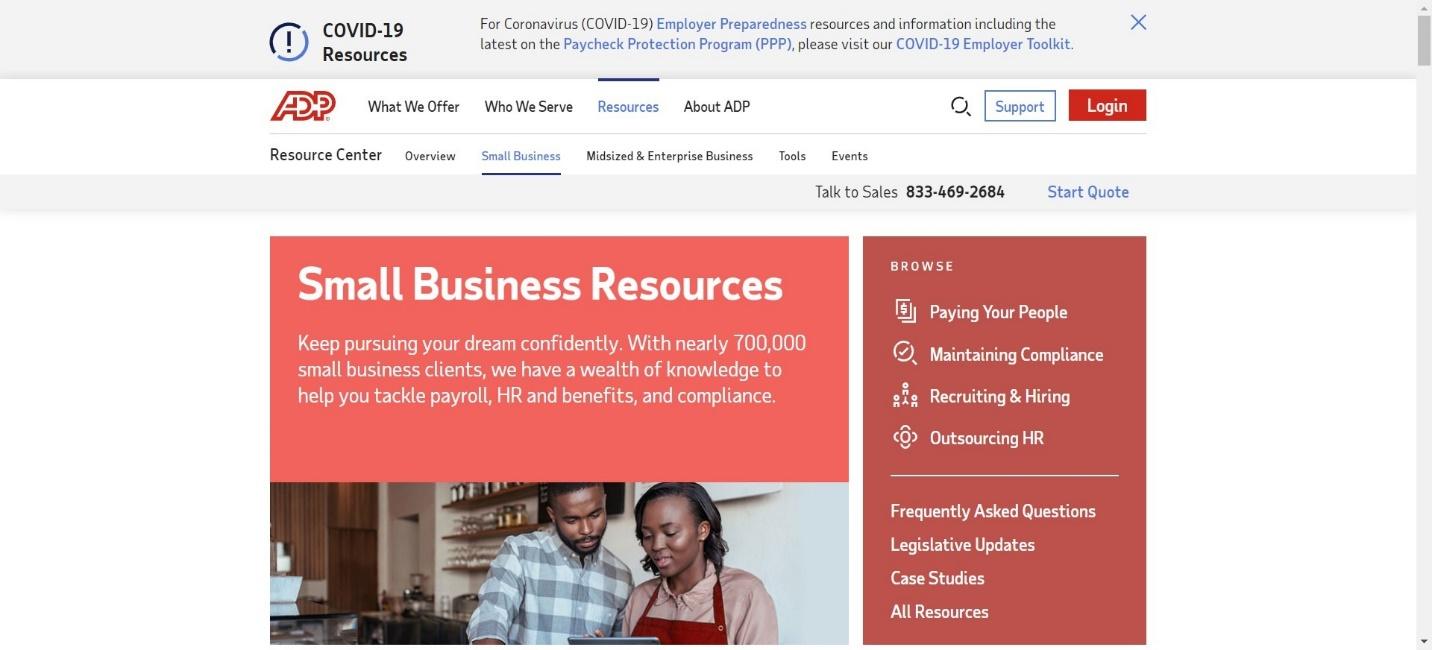 ADP has two separate resource centers – one for small businesses and one for midsize-to-enterprise businesses. They have virtual chat support or automated phone support. However, customer services are a bit of a mixed bag. They're responsive, but complex issues can be more difficult and time consuming to resolve.
Insperity vs ADP – Pricing
Let's take a look at how they stack up in terms of pricing.
Insperity
Insperity's pricing is not easy to find out about. You will have to contact them with your individual requirements to get a quote, which makes it difficult to compare.
However, we do know that you need at least 5 employees to access Insperity, so it doesn't suit very small businesses.
They don't offer a free trial, but there are some demo videos you can view here.
ADP
Like Insperity, you will require a quote from ADP to see a full breakdown of their costs. This does make it impossible to compare in terms of pricing.
However, one thing we can say is that ADP offers services for businesses from 1 employee upwards – making it the better choice for very small businesses.
You can find out more about their pricing here.
Insperity vs ADP – Pros and Cons
Now let's see how they compare in terms of pros and cons.
Insperity
Pros
Great benefits and health insurance coverage for employees
Employee Assistance Program is great for helping employees to manage difficult life situations
Scheduling and time management tools make it easy to pay employees correctly
Time tracking features are comprehensive
It's simple to stay compliant
The self-service app for employees makes it much easier for them to take control of their onboarding, PTO requests, paychecks, and benefits
Cons
It's difficult to tell how much it will cost without asking for a quote, which makes it hard to see if there are any hidden charges
You'll need to have at least 5 employees to use it
ADP
Pros
Every employee can take advantage of training to reach their goals
Strong focus on company ethics and structure
Easy to manage different currencies and payment types
Good for very small businesses
Cons
The customer service team may not be able to help you immediately with a fix to certain issues
It's hard to tell if there are hidden charges, as you need a quote for pricing
Alternatives to Try
Are there any alternatives to Insperity and ADP? Let's take a look:
Frequently Asked Questions
Here are some of the most commonly asked questions about Insperity and ADP:
Question: Can I get the Insperity or ADP apps on iOS and Android?
Answer: Yes, they are both available for iOS and Android, and they're free to download.
Question: How many clients do Insperity and ADP have?
Answer: Insperity has 100,000 client companies, whereas ADP has 700,000
Question: Can I cancel Insperity and ADP?
Answer: Yes, both platforms make it fairly simple to cancel online, and you can also contact customer services for more help on this.
To Sum Up …
We like Insperity. We think the focus on employee wellbeing in times of crisis is excellent, and we also like the flexibility it offers in terms of time punching. It has a lot of great features, especially for mid-to-large sized companies. They also have a great customer service team.
However, we think that ADP just about wins this one. If you're running a very small business – even with just one employee – or you're running a global business, some of ADP's features will suit your specific needs. Plus, we like the fact that you can set your company's ethics right from the onboarding process, through to the employee performance review cycle, with a focus on the future of your business and who will take over in key roles when the time comes.
We do think this is a close one though – if you've used either one, we'd love to hear your thoughts!
Further read: