Last Updated on June 1, 2023 by Ewen Finser
If you're a business person seeking new ways to make money online then this Gooten review might just be for you. Print on demand (POD) services are becoming more and more sought after due to the benefits of not having to own a warehouse to store merchandise, possess the equipment to print designs onto white label products during manufacturing, and just the overall freedom of the approach.
All business operations and logistical factors cost money and take time, so companies like Gooten Print on Demand stand to protect your business resources and handle processes you're unfamiliar with such as fulfillment.
That's why I've been tasked with writing this review today, to help you figure out whether Gooten is worth your investment. I'm going to be discussing how Gooten can solve your business' pain points. I'll provide an explicit buying decision wherein you'll find a summary pertaining to why Gooten is or is not worth buying.
Naturally, performing some research in the early stages of your buying journey makes a lot of sense. Reviews such as this one will help you discover more about Gooten and ultimately influence you to make a decision to purchase. I'd strongly recommend reading this review to find out if Gooten might be for you!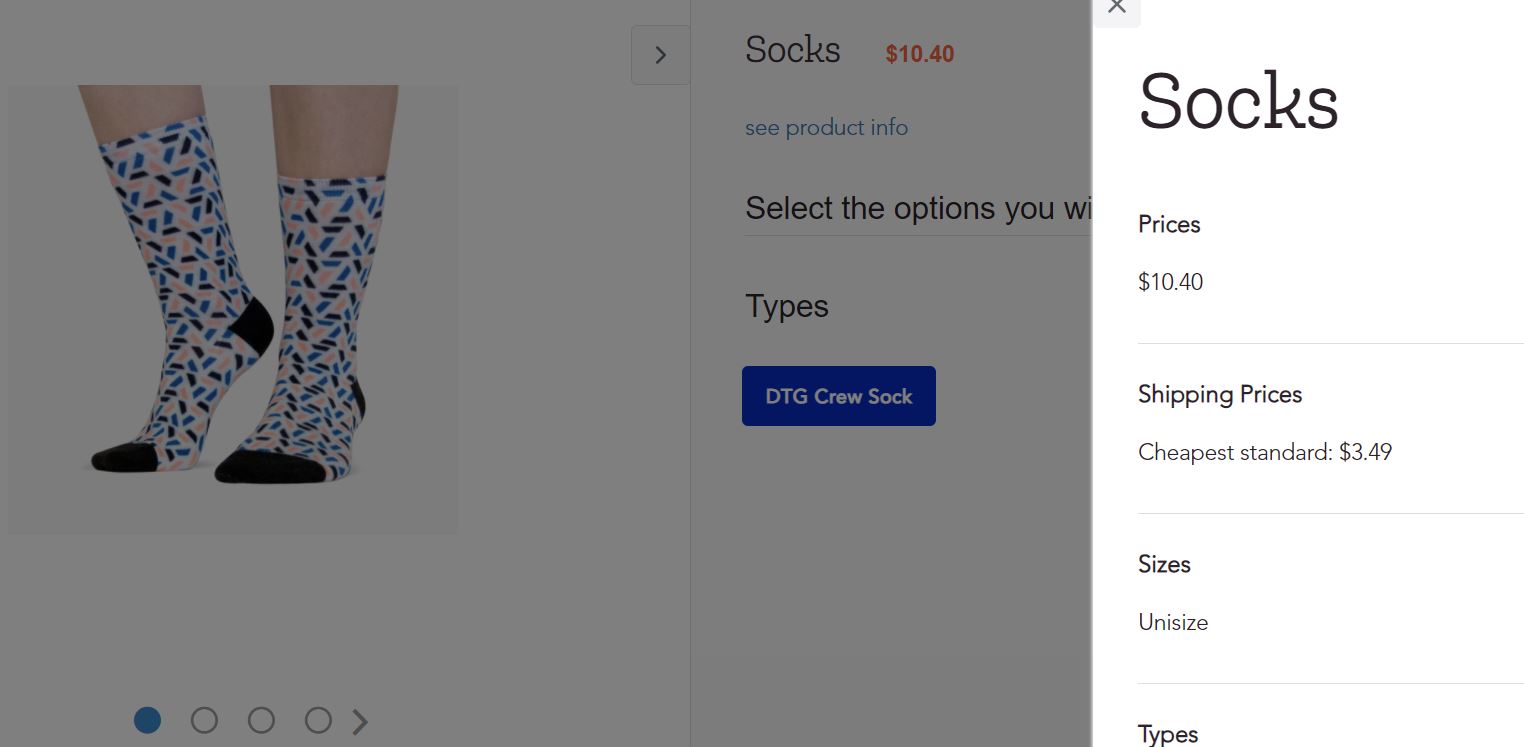 What is the Print on Demand Business Model?
The print-on-demand business model is becoming quite popular. The approach enables business owners to create designs and imprint them onto their products to be sold. This feat can be achieved without having to hold offerings in a warehouse or other storage facility, so it's easy to see why it has its charm. All you need to do is find a POD company like Gooten versus Printful that suits your business needs.
How Do Print on Demand Services Operate?
All products will be held in the warehouse of the POD supplier. Then once an order is placed on your store, which again you will have connected to a print on demand company such as Gooten, your designs will be imprinted on blank products. They'll also ship it off for you.
What is Gooten Print on Demand?
Gooten is an eCommerce platform that specializes in optimizing the efficiency of supply chain processes. It does so by providing brands with the functionality and features necessary to implement a print-on-demand manufacturing strategy.
Gooten's SaaS boasts a range of great features such as the product catalog, orders menu, shipping rules, and more. Gooten is suitable for businesses ranging in size from micro-businesses to startups to established market leaders. Gooten's POD solution is great for anyone who doesn't want to hold merchandise in their own warehouse or hasn't the means to do so. Lots of dropshippers have great success using Gooten.
Some of the main reasons to consider using Gooten pertains to its meaty product catalog, positive CX as well as easy-to-use UI, and dedication to customer success. The company claims to boast an impressive sub 2% error rate and respectable 95% ship on-time rate.
Gooten Review – Gooten's History
According to Gooten's blog, the company is named after the creator of the printing press – Johannes Gutenburg. This POD specialist was inspired by Gutenburg's devotion to pushing the envelope on the means through which information was being disseminated using technology.
Hence they themselves wanted to influence the eCommerce industry using the medium of print on demand combined with modern-day technology. And so it began in 2015, Gooten's journey into the world of print on demand. A journey that married the fields of operations and technology, to deliver a creative eCommerce experience evolving around speed, quality, and cost-effectiveness.
Gooten Review | How to Use Gooten's App
Did you ever ask yourself, how does Gooten work? The best print-on-demand vendors would be willing and able to manage everything from manufacturing to shipping. And I'm pleased to say Gooten is no different.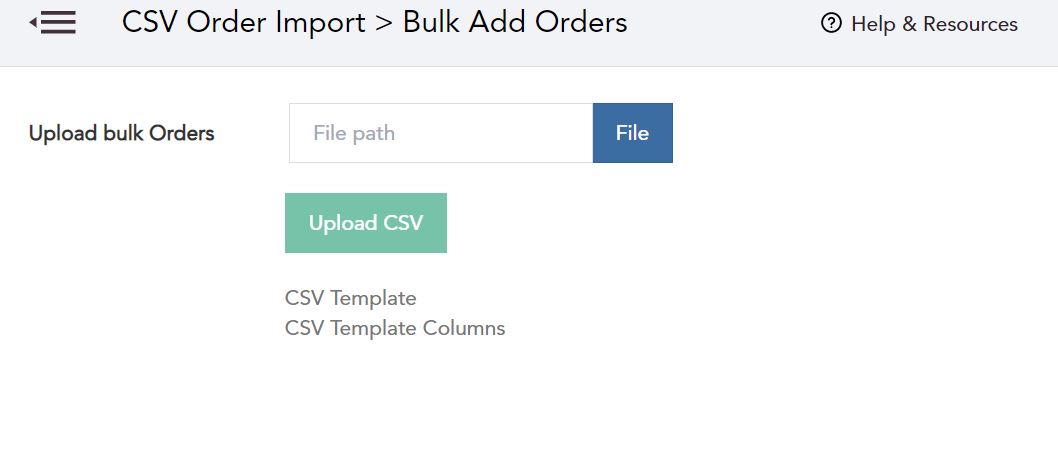 Connecting Your Store
You must first integrate the POD solution with your store. Typically people connect Gooten to eCommerce SaaS providers like Shopify, BigCommerce, WooCommerce, and Etsy. But there's also a Gooten API that lets tech-savvy business teams connect Gooten directly to their eCommerce site without the additional cost of an eCommerce platform.
I think Gooten does a great job at making this process relatively straightforward courtesy of its direct connections. Not to mention, its ability to connect using API and compatibility with other eCommerce platforms and marketplaces.
Select Products
Figure out what you want to sell. This item may be a t-shirt, or possibly even a beach towel. Next upload the design you want to place on this merchandise. Create samples to test and see whether the design looks good or needs tweaking. Once you've done so, you can put the offerings live in your store.
Marketing, Promoting, and Selling
Gooten leaves the above business operations to its license holders. As a digital marketer, I'm fond of this fact because it gives all vendors a level playing field in that they can choose to promote their brand individually or through a marketplace like Etsy. Meaning skilled, experienced creatives can easily sell and succeed despite not having a great deal of digital business expertise.
Gooten Review: Who is Gooten for?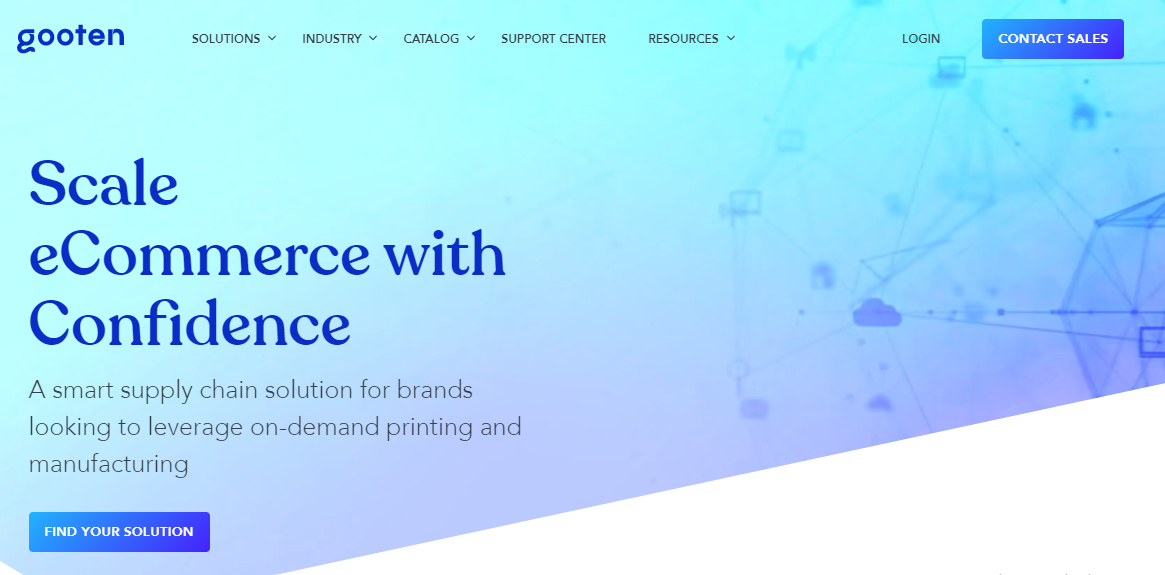 Gooten is for anyone looking to avail of POD services. Anyone who's into dropshipping or simply doesn't have the resources to hold inventory in a physical location stands to benefit from POD. Gooten is for people who want to turn their artwork into revenue-generating products via the world of eCommerce. The platform caters to all industry shapes and sizes, from digital popups to hegemonic brands operating at the pinnacle of their field.
Gooten Review: The Pros and Cons of Using Gooten's Services (2021)
Pros
Gooten offers a host of integrations with the likes of WooCommerce, BigCommerce, Shopify, Etsy, and an API
Fantastic support and assistance from Gooten's professional team which includes white label support
Sizable product range providing a depth of merchandising options all of a high quality
Automatic order processing
Gooten's UI is easy to use making the company much more attractive
There are a plethora of positive customer reviews attesting to the quality of Gooten's customer experience (CX)
Gooten's knowledgebase is insightful and jam-packed with useful information including tutorials
Cons
Gooten won't approve your work until their team approve the design for your initial two weeks with the company
Possibly lacking in mockup templates for more design inspiration
Lacks depth of options when attempting to ship offerings internationally
Gooten Review – Noteworthy Gooten Features
This section will discuss some of the more useful features available to Gooten's license holders.
Gooten's Product Catalogue
Print-on-demand companies should always consider the number of products that are available to support their merchandising efforts. It would be a pain to begin selling your beautiful, branded t-shirts using Gooten, and then have to switch to an alternative such as Printful, should you find they don't provide swimwear.
(Click HERE to check out my Gooten vs Printful comparison article.)
So that's why when selecting your POD solution, double down and make sure that it's got a vast range of products – if you need that level of diversity. If you're an apparel business, then just focus on quality. Quality is a key variable to consider irrespective of the number or types of products being sold.
But there are, as always ups and downs, to the POD service provider.

So, Gooten sells a wide range of offerings. You'd be hard-pressed to find any online reviews that hammer Gooten's product quality, so that's a big plus. On top of that, I love how easy it is to find apparel sizes and add neck tags. In general, it's hard to pick holes in Gooten's product catalog because the CX is positive and the UI is simple to navigate.
But, I'm somewhat turned off by the whole stock vs non-stock product dilemma. I don't like the idea of a customer ordering from a POD dropshipping business and having to wait for Gooten to order the stock in. Gooten, to its credit, does its utmost to keep vendors updated as to what is and isn't in stock.
All in all, Gooten's products sound great and they've got a tonne of features to offer. You can learn more by checkout Gooten's knowledge base HERE.
Gooten's Shipping and Production Protocols
I like how I can add free shipping to my store's products. That's a useful offer that could possibly be sent to loyal customers in an email newsletter to show appreciation and lower churn.
I'm not going to talk too much about Gooten's shipping features, but I do have a few things to say. Firstly, Gooten charges you for fulfillment and packaging as well as shipping. This does mean that Gooten costs more, however, I'm ok with that considering that the added expense goes toward improving the delivery of goods.
Gooten offers flat shipping rates to US-based vendors, which makes sense considering the fact they're a US-based company and that's clearly the primary target audience. Note though that depending on where you're living in the US you could be subject to alternative shipping times. Namely, the US territories experience an irregular shipping pattern.
The POD service provider's shipping is influenced by a myriad of variables. These include:
Locations of Vendors
Shipping Carriers
Preferred Shipping Method
Shipping Destinations
Flat rate shipping is available!
Gooten's expedited shipping typically arrives within 6 business days while standard shipping takes between 12-21 business days on average. For more information pertaining to Gooten's shipping times and pricing take a look at this support resource. Also, Gooten has a shipping calculator that's easy to use and something which I find extremely useful.
Gooten Review – Product Hub

I liked Gooten's product hub because it lets you add products to your store in real-time or you can place them in storage to add later. Then once you've done so you can use the view by feature to keep track of published and unpublished offerings. You can also see all your products so it acts as a nice dashboard. You can add products on Gooten with just a touch of a button, which is nice and easy.
I like the ability to utilize a list view to make your Gooten admin experience more natural courtesy of the F-shaped reading patterning. The best thing about the product hub, however, has to be the ability to easily connect directly to your Shopify, Etsy, BigCommerce, and or WooCommerce stores using Gooten's interface.
Orders
Gooten lets users view both its new and old orders interface which I think is a nice compliment to its veteran users, giving them what they're used to. Although Gooten does state they're still updating the orders page so that might change.
Anyway, this tool makes it easy to import and create orders while giving you a holistic view of how your store's logistics are shaping up. Gooten's order statuses are useful to that effect, tailoring information to the phase of your store's distribution journey. Thus making it easier for store owners to track progress.
I liked the option to pause orders. It compliments order cancellations nicely because not everyone is sure whether they'll buy straightaway. The ability to order product samples through Gooten is also useful and something which I feel enables users to acquire some peace of mind pertaining to the quality of Gooten's offerings.
There are also handy little extensions within the orders tab that brings you directly to the products customisation window.
Email Automation
Connections can be made so that customers receive automated email messages and updates from Gooten once orders have been received and become ready to be shipped. This snippet of information is particularly relevant for those using Etsy, Shopify, and WooCommerce. All Gooten partners can utilise the POD SaaS' API to notify customers courtesy of Webhooks. Alternatively, Gooten's admin can be used.
Creating Products using Gooten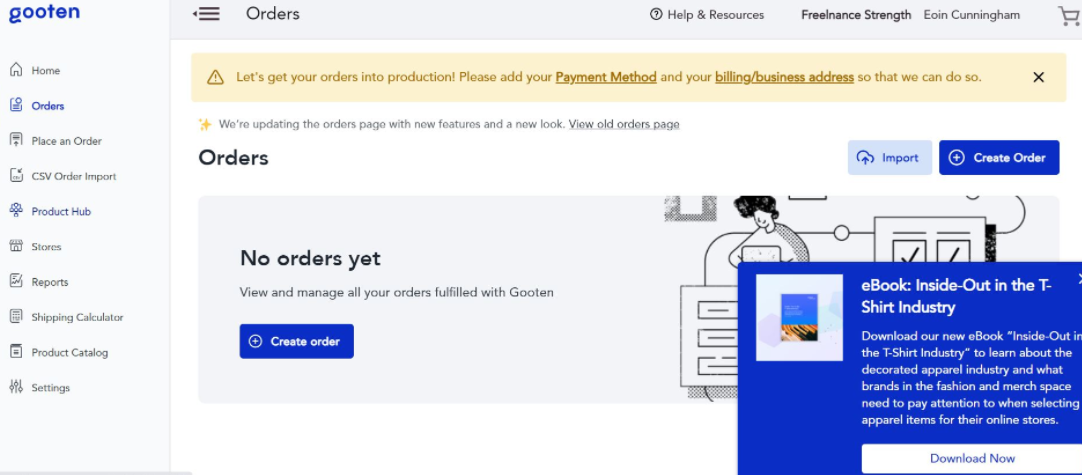 Creating products on Gooten is also pretty straightforward although it did take me a little bit of time to wrap my head around. The process entails uploading your designs and artwork to Gooten directly or linking the two entities via an online URL. Click this link to find a useful article by Gooten walking you through the process.
Sales Tax
Gooten's sales tax can be automated due to its bond with Anvalara. There is a myriad of benefits associated with automating sales tax. For instance, it enables Gooten's license holders to attain more time to optimize customer service, therefore, improving brand loyalty. License holders will have to spend less time contacting Gooten's support because "human error" will be cut from the equation. So this is a nice feature in my opinion.
Gooten's Other Noteworthy Features
CSV Product Import
Store Connection to an eCommerce Platform
Export Store Reports using CSV
Gooten VIM Loyalty Progam Providing Referral Codes
Invite Team Members
Creating Branded Gooten Neck Labels & Packing Slips

FAQs about Gooten Print on Demand
Question: How Much Does Gooten Cost?
Gooten's pricing is not set in stone. It depends on your selling volume, shipping costs, and of course what you're selling. Gooten's prices are visible within the product catalog once you sign up. The print-on-demand provider charges you once an order is placed on your store, subtracting the price of the product and shipping as payment. As far as I'm aware, there are no hidden charges. Check out this article for more Gooten pricing, tax, and payment information.
Question: Where is Gooten Based?
Gooten is a US-based company operating out of New York, NY. The entity relies heavily on its digital presence and authority.
Question: Where does Gooten Ship From?
Most of Gooten's products are manufactured and shipped from the same facilities. These fronts are located all over the world but primarily in the US. Other countries include Canada, Mexico, Australia, Czech Republic, UK, Italy, and the Czech Republic.
Question: How Do I Integrate Gooten to Shopify?
You first need to download the Gooten app from the Shopify app store. Then you need to connect your Shopify store to Gooten. This end is achieved once you've added your store's Shopify URL within Gooten's admin. I appreciate that this explanation is far too simplistic, so here's a link to a video tutorial courtesy of Gooten's help.
Question: How to Setup Gooten?
Setting up Gooten is unique to everyone but generally speaking, you must complete Gooten's signup process. Then you'll need to connect your store via out-of-the-box integration with its eCommerce partners or utilize an API connection.
Gooten Review – Buying Decision
Overall, I would buy a Gooten license, but I'd only do so if I were selling to people living in the US. The reason being Gooten has, in my opinion, been optimized to cater to US-based sellers. The vast majority of Gooten's products are printed in the US, with a much smaller number of international manufacturers. This caveat means that when selling to customers outside of the US it will take longer to ship products which could lead to some unhappy customers.
On top of that, shipping internationally will cost more so your customers are going to be 58% more likely to abandon their cart. Not to mention, there are so many policy conditions you must be aware of when selling internationally – do a lot of research!
Notwithstanding the above, Gooten is a great company. Products are of high quality. The cost is reasonable. Gooten's UI is intuitive and there are lots of nice features to boot. The knowledge base is jam-packed with information also, and Gooten's support is as friendly as it is effective.