Last Updated on April 22, 2023 by Ewen Finser
In this article, we'll take a closer look at two of the most prominent names on the market: Teelaunch vs Printful, and hopefully, by the end, you should have a better feel for which solution best meets your needs.
Bottom Line Up Front Summary: But, when it comes down to it, we prefer Printful – it offers more in the way of branding, a free-to-use profit calculator, and much better customer service.
So, without further ado, let's kick things off with a quick summary of Teelaunch and Printful's key similarities and differences:
Main Differences Between Teelaunch vs Printful
The main differences between Teelaunch vs Printful are:
Teelaunch has fewer items, whereas Printful has a broader selection of items to choose from
Teelaunch is only available on Shopify and Etsy, whereas Printful integrates with 20 different e-commerce platforms and marketplaces
Teelaunch only provides a POD service, whereas Printful's not only a POD provider but also offers an exceptional warehousing service
Teelaunch's branding capabilities are more limited, whereas Printful's are not
Our Pick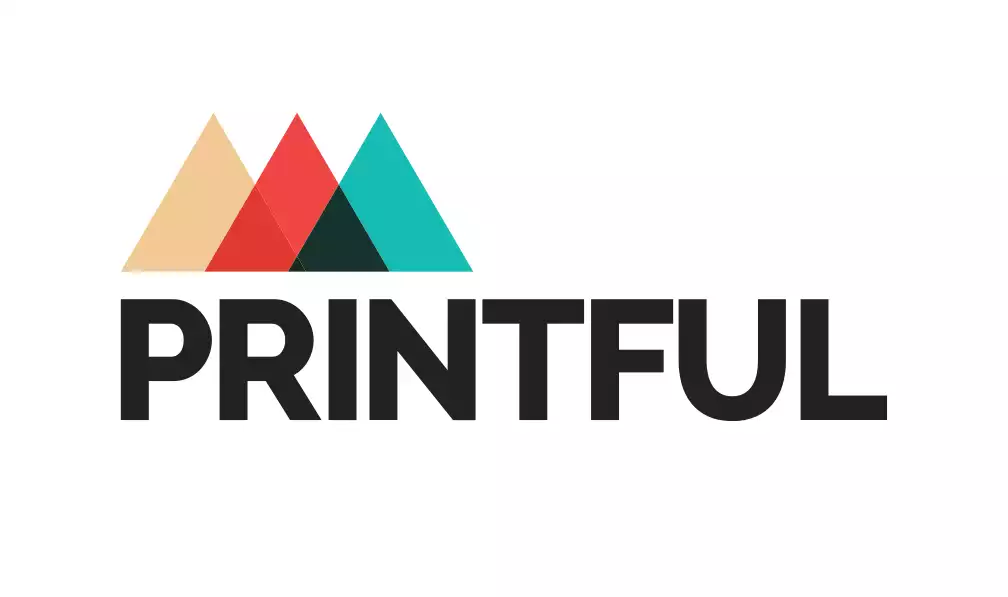 Printful Worked Best for Us
Printful requires a lower up front dollar committment, more customizable product options, an easier to use interface, and flexible integration with more third party tools. This makes it the ideal solution to VALIDATE your idea first.
Try Printful Risk Free
We earn a commission if you click this link and make a purchase at no additional cost to you.
Teelaunch vs Printful Similarities
Both Printful and Teelaunch offer great design tools.
Both services are perfect for startup companies.
Both Teelaunch and Printful cater to a global market; they boast distribution/shipping centers across several countries.
Perhaps you've built a unique design and want to share it with the world? Or, maybe you've created a funny-quote mug you think there's an audience for? If you can relate, you're possibly reading this review because you have a few ideas that could (potentially) make you money, but you don't know where to start.
Well, we're here to help!
Teelaunch vs Printful: What's a Print on Demand (POD) Service?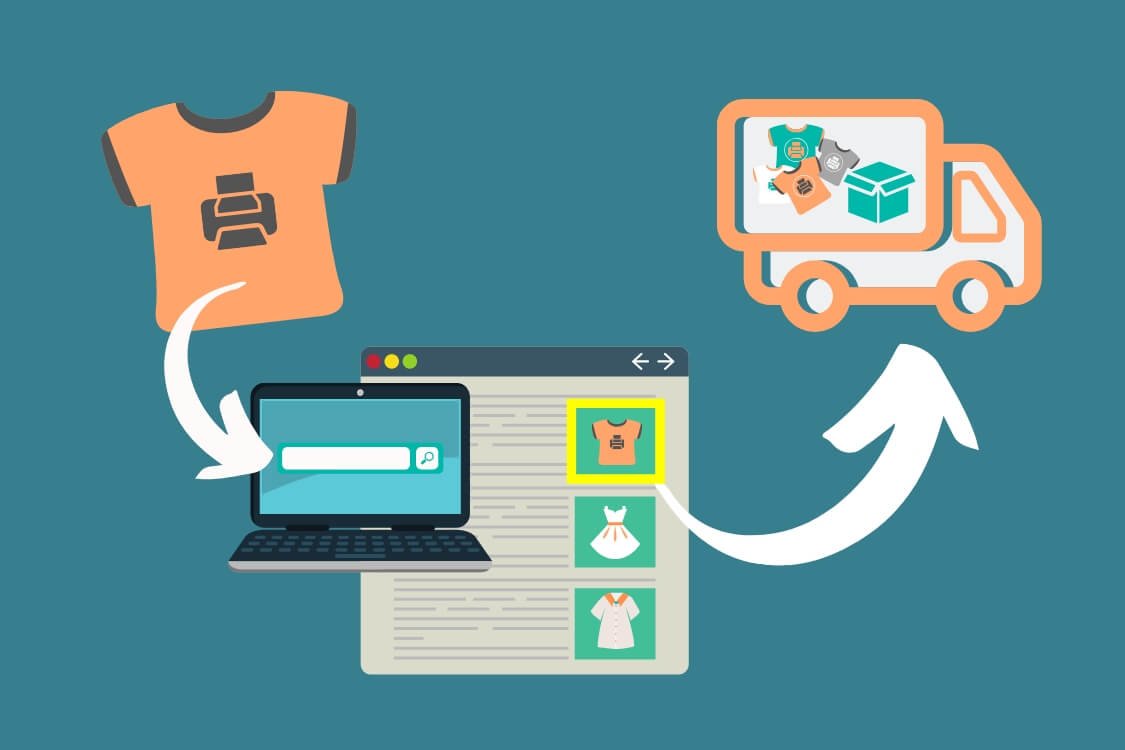 If you're new to online selling, you might be wondering what print on demand actually means.
Well, with a print-on-demand service (also known as POD), you don't have to worry about meeting minimum order requirements, or shelling out for tons of inventory. Instead, you create a design and use a service like Printful or Teelaunch to print it on whatever item you want to sell – for instance, a mug or T-shirt. You then market and sell these products for profit.
Printing won't begin before a customer makes a purchase – this only occurs once a buyer places an order. Once the payment is processed, the POD company takes their cut of the profit and gets to work!
Many print-on-demand services also offer drop shipping, i.e., you send them your customer's orders, and they package and ship your wares directly to your consumers. Simple, right?
With all this in mind, the print on demand business model can be broken down into the following steps:
You create a design you want printing onto merchandise.
You pick the best POD service for your business.
You select the wares you want your design printed onto
You set your retail price, open your online shop, and market your goodies.
You start to make sales and then pass these orders onto the POD company.
The POD company processes the order, takes their cut of the profit, prints the design onto the selected items, and then ships the orders directly to your customers.
That's print on demand in a nutshell
On a separate note, if you think POD services are restricted to just apparel and mugs, we have some good news for you – although these items are typically the most popular avenues, they're not the only ones.
You can use print on demand services to create nearly anything, books, towels, stationery, phone covers, etc. You name it…there's probably a print on demand company that can handle it for you.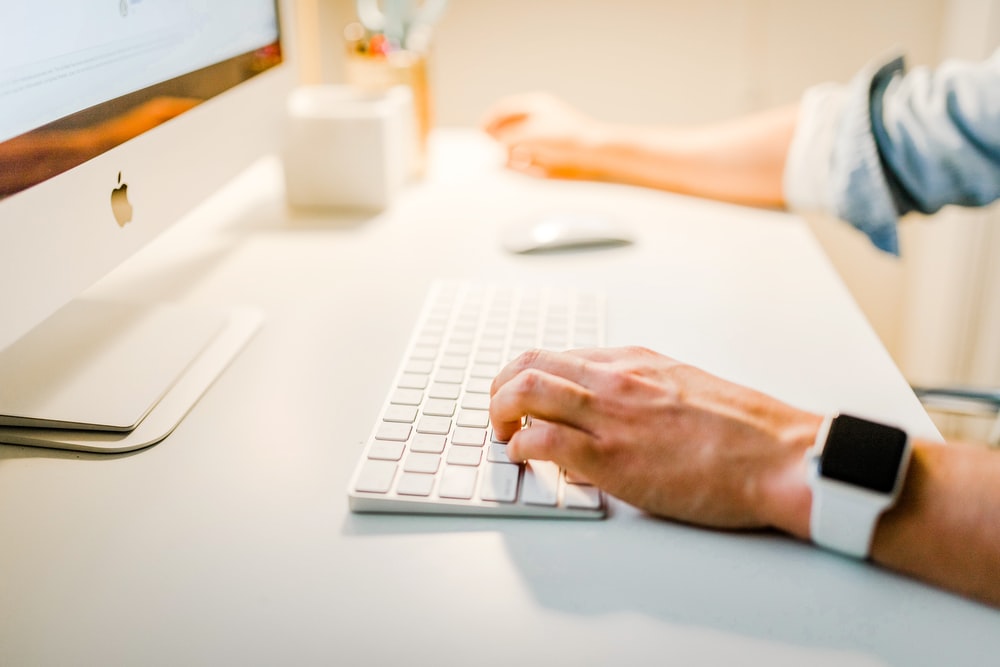 Who's Teelaunch?
Let's take a closer look at Teelaunch.
In short, it's an app for Shopify and Etsy sellers that's garnered a pretty good reputation. Teelaunch allows you to customize their shirts (and other merchandise) with your design. You just select the color and size of the item and decide where to place your picture(s) or text.
All your modifications appear in Teelaunch's sample image, so you'll have a pretty good idea of what your finished product will look like. Of course, this is only a prediction, but it's better than going in blind. After you're satisfied with the final design, you can start marketing and selling your work, and Teelaunch will take care of the rest.
Design and Selection
Teelaunch provides all the essential tools you need to customize your merchandise.
As we've just said, you just select the item you want to print your design on – T-shirts, mugs, backpacks, etc. In fact, there are over 65 different products to pick from. So, if in the future, you want to expand your product catalog, it's easy to do so with Teelaunch.
Teelauch offers basic design features. They keep things as simple as possible to make uploading your image(s)/ text onto their platform a straightforward process. They lead you through the entire design process from start to finish, so it's incredibly newbie-friendly.
Top Tip: Teelaunch recommends a resolution of 300dpi for all of their images, but on each item's product page, you'll find specifications for the size of the artwork you should upload. For mugs, that's 888px x 888px, and, for shirts, it's 2,400 pixels. If your file is larger, Teelaunch will size it down, don't you worry! So, if in doubt, go for larger file sizes over smaller ones.
When it comes to positioning your design on your chosen items, you'll be pleased to hear; you can't step outside the lines indicated by Teelaunch's editor. Otherwise, your customized image/text might look damaged… or won't show at all. So, rest assured, you can't accidentally sell items with only half a design plastered on them!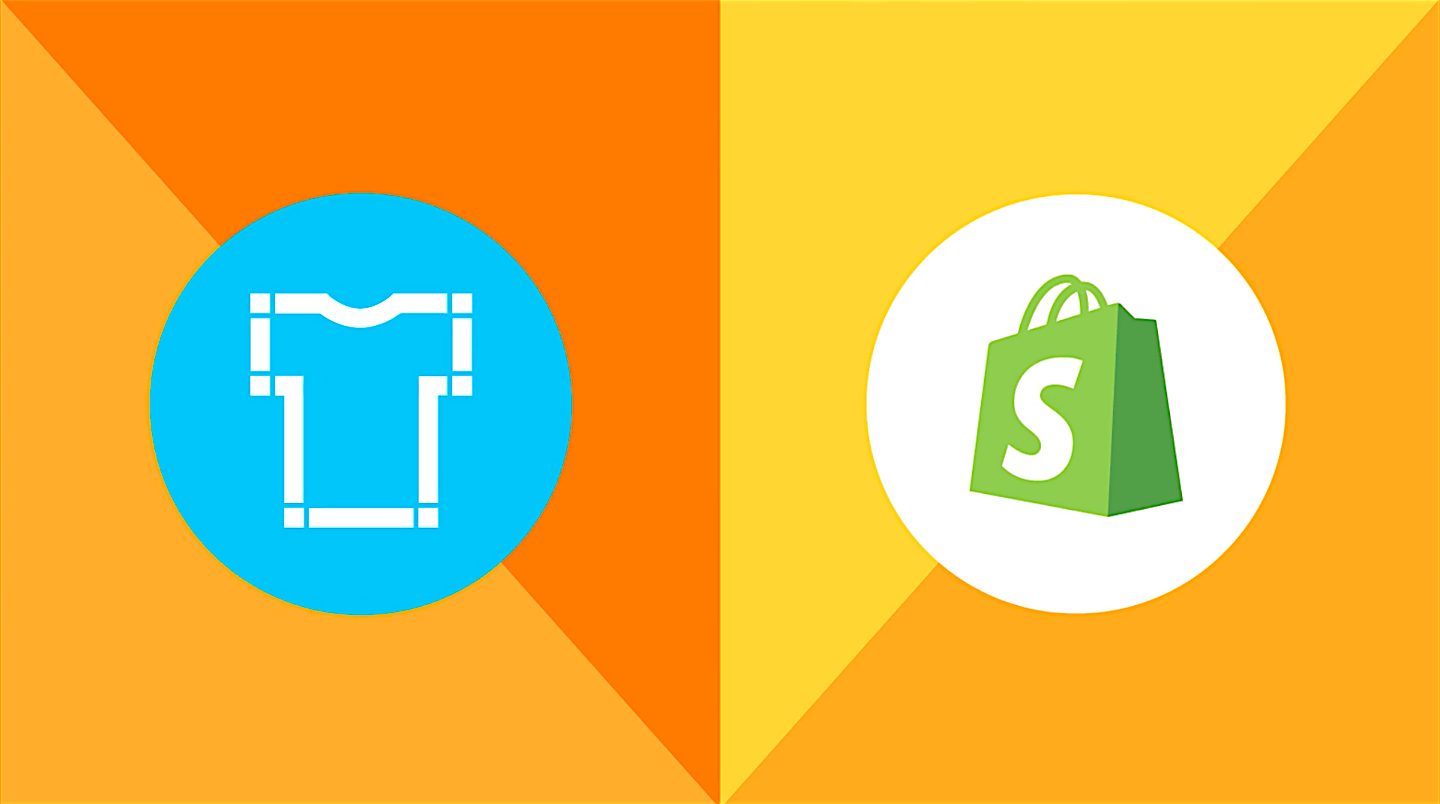 Printing
Teelaunch uses the direct-to-garment printing method. Here, an Inkjet printer transfers your design onto your chosen item. This works similarly to how a regular printer prints onto a sheet of paper.
As the ink's injected directly into the material, you can be confident your printed image will retain the majority of its detail. Typically, the direct-to-garment printing method is better for smaller quantities of products with intricate designs (and works well on both light and dark materials).
It's a cheap process with an extensive color palette. A white base layer of ink is applied to the garment before printing the graphic – this acts as an adhesive for the rest of the color.
Due to the nature of the adhesive, glows and shadows in the design may reflect a faint white haze. At this point, it's worth noting that some Teelaunch users complain about ink appearing granulated on some of their products. This is a sign that not enough ink has been used. But, overall, Teelaunch aims for consistent quality!
The quality of DTG printing also depends on the standard of the t-shirt's fabric. Consequently, purchasing higher-quality shirts will produce crisper artwork.
At times, Teelaunch employs an alternative printing method. Here the dye is transferred into the clothing via heat, not a printer; this technique is more formally known as sublimation. They use this for all-over prints, i.e., you when you want a design to spread over the entirety of your product, say, a large image on the front of a t-shirt. It also better suits white fabrics.
Teelaunch provides PDF templates and art-specs for products like this so you can design the entirety of your artwork using an app like Photoshop. Then, when you're finished, you can re-upload the template into Teelaunch. However, when users design the entirety of the print, Teelaunch notes there may be smudges, blurs, or creases near the edges, seams, and collars.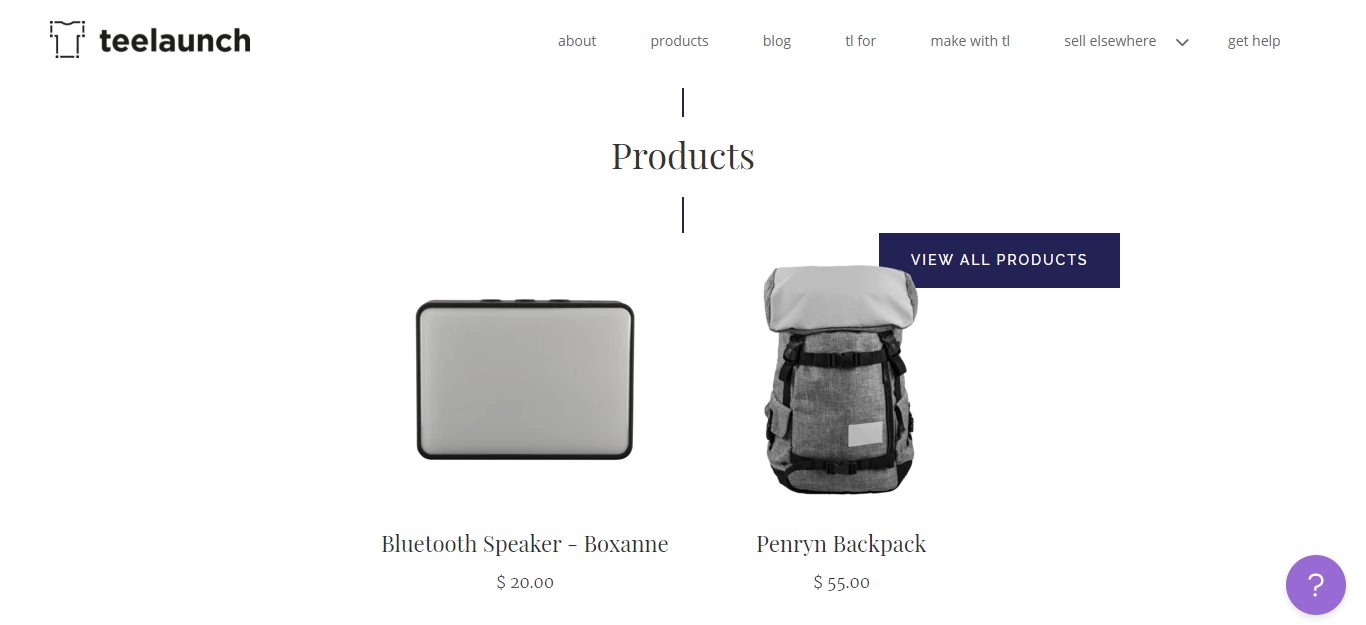 Shipping
Reliable shipping is undeniably one of the cornerstones of any print-on-demand service. All e-commerce merchants want to provide their customers with timely deliveries – after all, in this 'Amazon Prime era,' the majority of online shoppers expect quick turnarounds.
So, with that in mind, here's how long Teelaunch takes to process, package, and deliver your order:
Once you register an order, it takes about a day to finalize it.
After that, it takes between three and six days to print and complete the order
This is followed by around five days to ship the finished products
So, generally speaking, it takes a week or two for the package to reach the customer. However, this might be longer if you're selling to international customers, or if you're placing an order during major holidays (such as Christmas). In these instances, some users report shipping times to inflate by an extra week.
However, if the product's printing facility is located closer to the delivery address – this might result in faster shipping.
When it comes to tracking customer orders, you can do so via USPS. Most Teelaunch orders are shipped via UPS Mail Innovations or UPS Surepost, and the USPS typically handles final delivery. Through USPS, you'll get access to a dashboard that shows your product's shipping status (once you plug in your tracking number). However, Teelaunch's stickers don't come with tracking – and mugs and apparel shipped from the UK also don't come with tracking.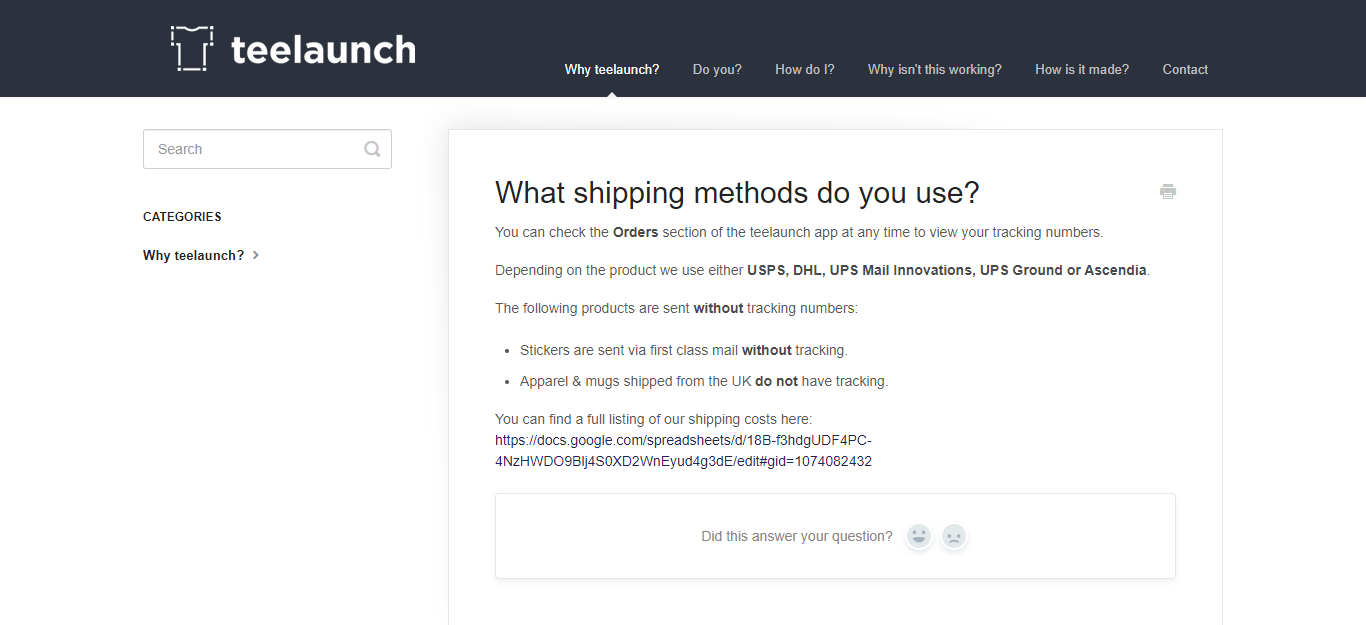 Customer Support
You can contact Teelaunch's customer service team via their online contact form. Here you can describe your issue and upload images if necessary. On top of that, there's also an online help center.
However, their self-help content offers the bare-bones when it comes to advice – in some instances, they barely answer the questions posed. Also, it's littered with typos, which hardly inspires confidence.
However, having said that, Teelaunch's customer service is reportedly helpful, and for those interested, here's how they handle a couple of common queries:
Lost Packages:
If you think your package has got lost en route, you can contact customer support. Teelaunch will do their best to resolve the issue. After around a couple of weeks, Teelaunch will replace the order. This ensures the order is not merely late, but truly lost.
Exchanges:
Teelaunch doesn't exchange products if the size doesn't fit. But, if the item's damaged in some way, Teelaunch will replace the product. You or your customer just need to send pictures as proof, and the company will set the wheels in motion for an exchange.
Refunds:
Teelaunch offers a 30-day refund period for US customers and a 60-day for international consumers.
Our Pick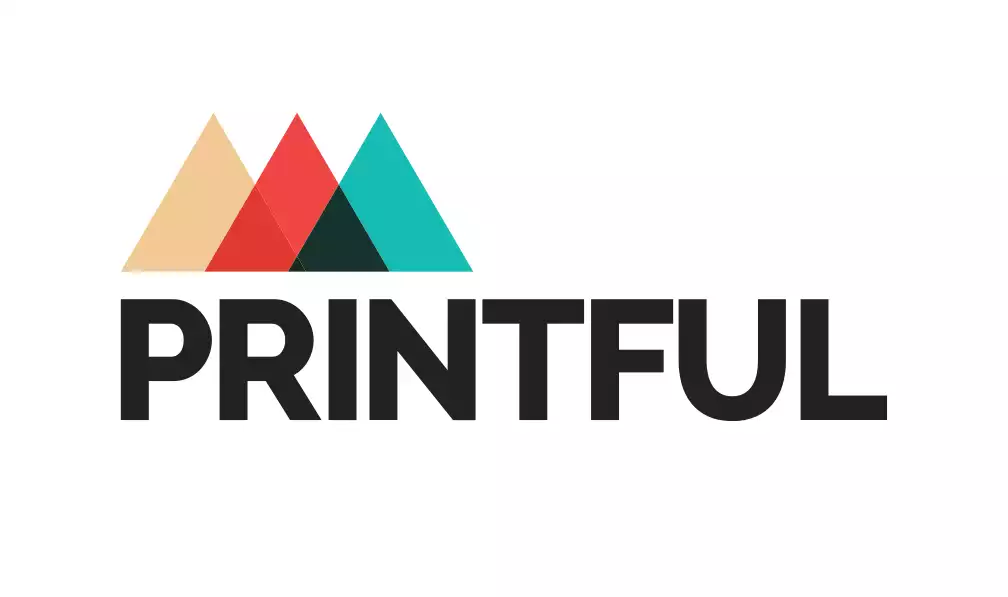 Printful Worked Best for Us
Printful requires a lower up front dollar committment, more customizable product options, an easier to use interface, and flexible integration with more third party tools. This makes it the ideal solution to VALIDATE your idea first.
Try Printful Risk Free
We earn a commission if you click this link and make a purchase at no additional cost to you.
How Much Does Teelaunch Cost?
Teelaunch's prices for their clothing and accessories are very reasonable, while some of their more unique items are sometimes on the pricier side. Teelaunch charges you on a per-item basis, below are a few examples:
Shirts: $11 to $15
Mugs: These average at $5
Towels: $20
Tumblers and glasses: These are around $15
You'll also have to factor in shipping costs. For example, to ship a t-shirt in the US, that's around $5, but for international shipping, it's about $10. You'll also have to shell out for 'additional costs' which fluctuate depending on the product you're selling – Teelaunch's site is silent as to what this actually is.
But, on their pricing charts, you'll see that 'additional costs' range from $1 for the majority of their apparel to $5 for their canvas wall art. You'll also have to pay an extra $1 for apparel sizes larger than 2XL.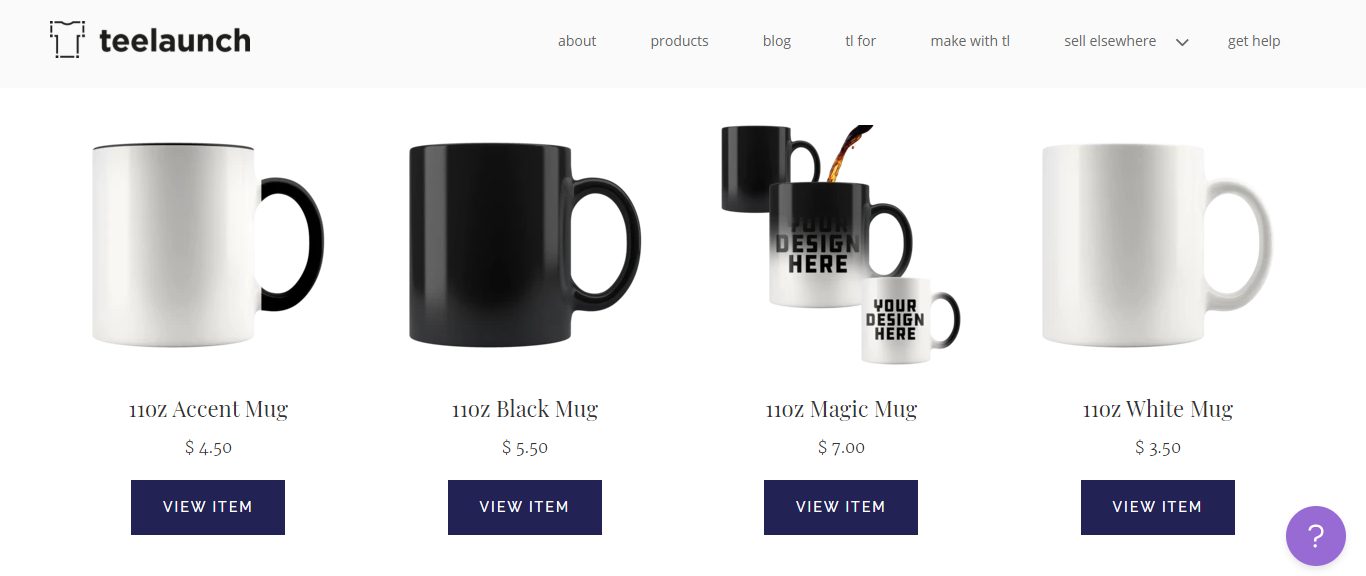 Teelaunch vs Printful: Printful Overview
In comparison to Teelaunch, Printful's more seasoned; it's been up and running since 2013. Available on 20 different platforms, Printful is a far more accessible POD service. Unlike Teelaunch you're not restricted to Etsy and Shopify, you can expand your sales channels into the realms of Amazon, eBay, and many more.
Printful offers a variety of items to pick from, from clothing to homeware…they boast a wide selection. Not only that, but they've also achieved excellent customer reviews, including a 5-star average on Shopify.
Design
Not only can you use both custom and pre-existing images to tailor-make your products, but you also get access to an easy-to-understand design tool. When you load the editor, you'll see handy margins. These specify where to place your designs to achieve the best possible print – if you stick within the lines, you'll avoid cutting half your artwork off. Simple, right?
Printful even provides feedback once you've finished editing your product – most notably, in cases where they see something might not turn out right.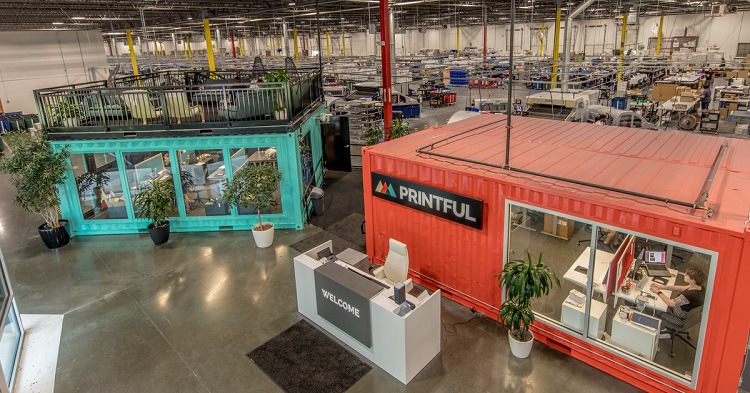 Printing
Printful employs several different printing methods and adopts the best print option for your particular item. They're the experts, so rest assured, they'll choose the most suitable way. With Printful, there's no one sticker they slap on all the products they print!
Printful's product production relies on $29 million worth of printing equipment – including Kornit series printers and inks for DTG (Direct-to-Garment) apparel. That's as well as Tajima embroidery machines, Mimaki series printers and UV printers for sublimation products and phone cases.
The direct-to-garment printing approach is both the most popular and cost-effective. It's best used on individual orders and allows for intricate designs and color palettes.
Another method Printful uses is sublimation printing. Like Teelaunch, this technique is best used when the majority of the garment is taken up with your artwork (e.g., you want a sweatshirt with a giant logo on the front). Printful offers cut and sew sublimation for fully printed products. This means your design is printed onto the fabric before it's cut and fit to a large collection of products.
Another attractive printing option is embroidery. Printful currently uses this for headwear and select apparel, with plans to expand its use into other products. As you may have guessed, this is where your design is embroidered flat onto the garment, which allows for a great amount of detail. Embroidery requires the graphic to be digitized into a file that the embroidery machine can process. This comes with a one-time fee of $6.50 per file.
At this point, we also want to highlight that Printful sources its fabrics and products from ethical brands and suppliers who comply with labor, environmental, and safety standards.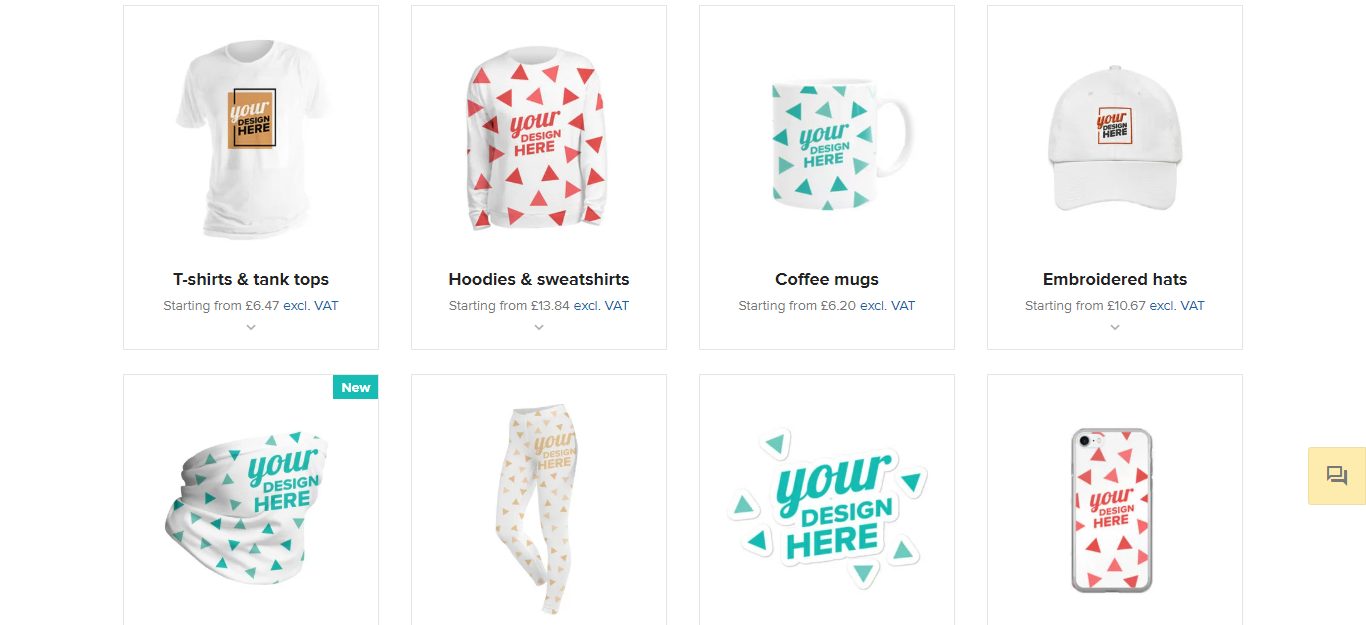 Shipping
With Printful, there are two overarching product categories: apparel and non-apparel, and the average order fulfillment time differs between the two:
2-7 days for clothing
2-5 days for non-apparel
However, if you place an order over the weekend, it won't be registered for fulfillment until Monday (this could add an extra couple of days to the above estimates). That being said, the average order fulfillment time is roughly five days, with many orders being completed within as little as three!
Side note: When we talk about 'order fulfillment times,' we're referring to the amount of time it takes to check the file for artwork quality, double-checking print quality while the printing happens, and getting the order ready for dispatch.
Then comes the shipping – which massively varies depending on the location of your customers. For example, in the US, shipping can take between 3-4 days, but if you send something to China, it goes up to 8-12 days. Add this to the time it takes to fulfill the order, and you'll have an estimate of how long it'll be until your customer gets their purchase.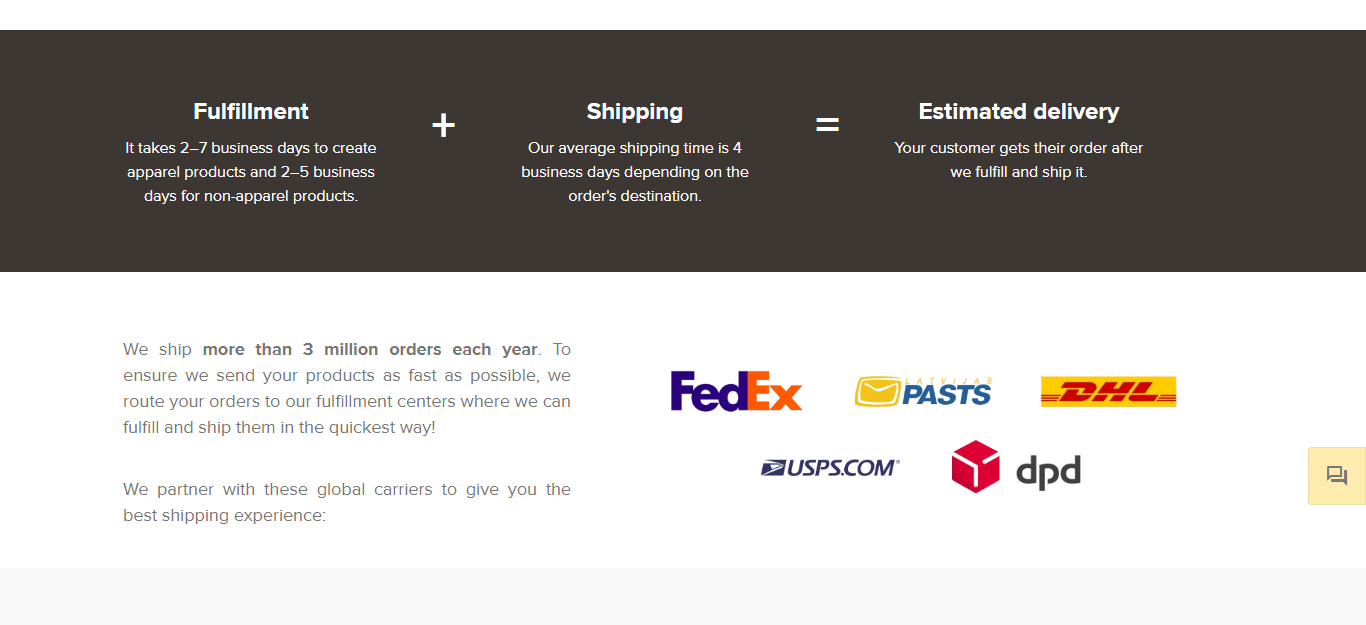 Customer Service
Printful offers plenty of customer service channels, including phone, email, and live chat. These are manned between Monday to Friday, from 9:00 AM to 5:30 PM EST (2:00 PM–10:30 PM GMT).
Printful also accepts responsibility for delivering the right item, to the correct place, within a reasonable timeframe. In the unfortunate event that this doesn't happen, Printful agrees to replace lost packages or damaged goods.
However, Printful doesn't offer a remedy to customers who provide the wrong address, leave deliveries unclaimed, or suffer buyer's remorse – which, in our opinion, seems reasonable!
You can return damaged items within four weeks of receiving them – you also have the same window to claim for any missing packages (four weeks from the estimated delivery date).
How Much Does Printful Cost?
Shipping fees are another thing to keep in mind. Naturally, the greater distance the package travels, the more it'll cost. Luckily, Printful has several shipping centers, and you can select which one you send your items from (so they won't bounce around the world).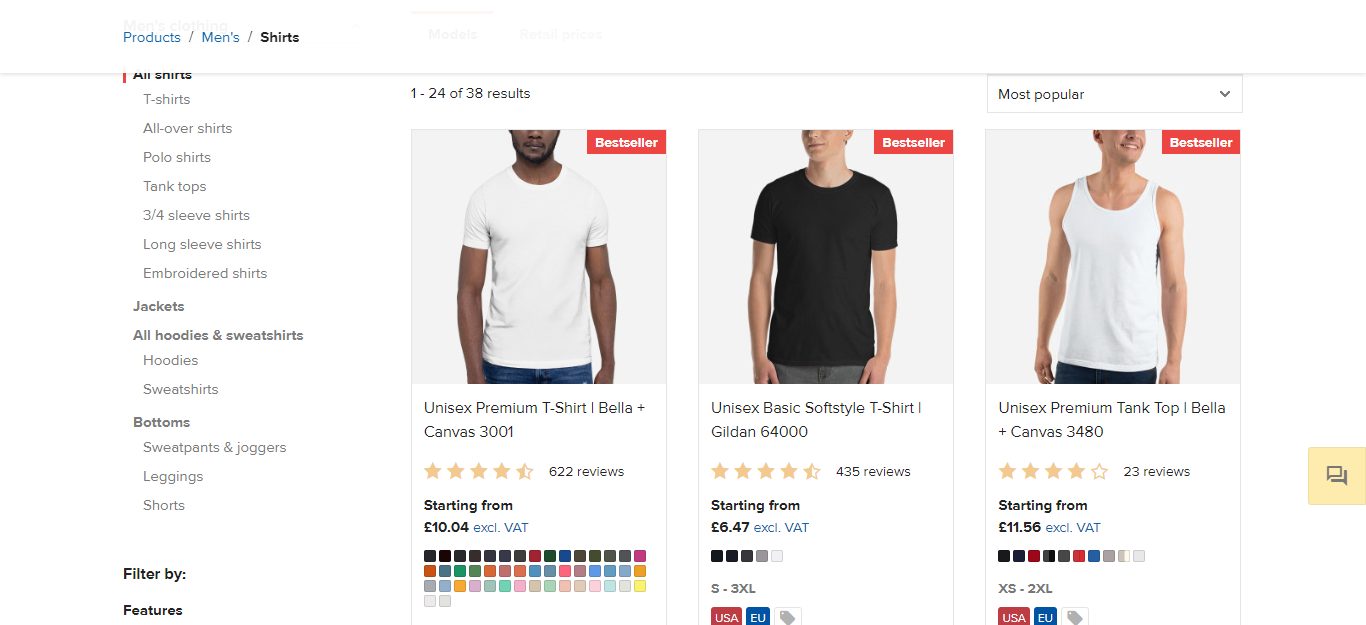 Teelaunch vs Printful: Warehousing
POD services are the perfect option when you don't have the tools, space, or money to create and store all the products you want to sell yourself. But Printful's raised its warehousing game a step further.
Printful allows you to store additional products inside of their storage facilities. The process is simple – you send them the items you want storing in their warehouse, and once they're approved, you add them to your store. When you receive a customer order, Printful then packages and ships your wares directly to your customers. Easy, right?
Teelaunch, on the other hand, doesn't offer anything similar.
Teelaunch vs Printful: Branding
You'll be pleased to hear, both Teelaunch and Printful provide a few branding options.
Let's start with Teelaunch:
You can add your store's logo to your packing slips.
You can insert your own cards and/or stickers inside your packaging
These options come in handy for giving your product packaging more of a personal touch. It might not be much, but it's better than nothing!
On the other hand, Printful offers a more extensive branding experience:
You can place branded stickers on the outside of your packages or on your packing slips.
You can also customize your shirt's labels – With the inside labels, Printful replaces the manufacturing label with your own. For the outer label, your brand is printed for all to see.
There's also a pack-in option. Here Printful will pack whatever branded goodies you want inside your product packages – business cards, flyers, etc.
Of course, the above services incur extra costs. But if your budget allows, they're an effective, albeit simple way of boosting brand awareness amidst your customers.
Here's a quick feeler for how much some of these extras cost:
Branding the inside label with Printful costs $2.49 per label
To take advantage of Printful's pack-in service, this costs $0.75 per order.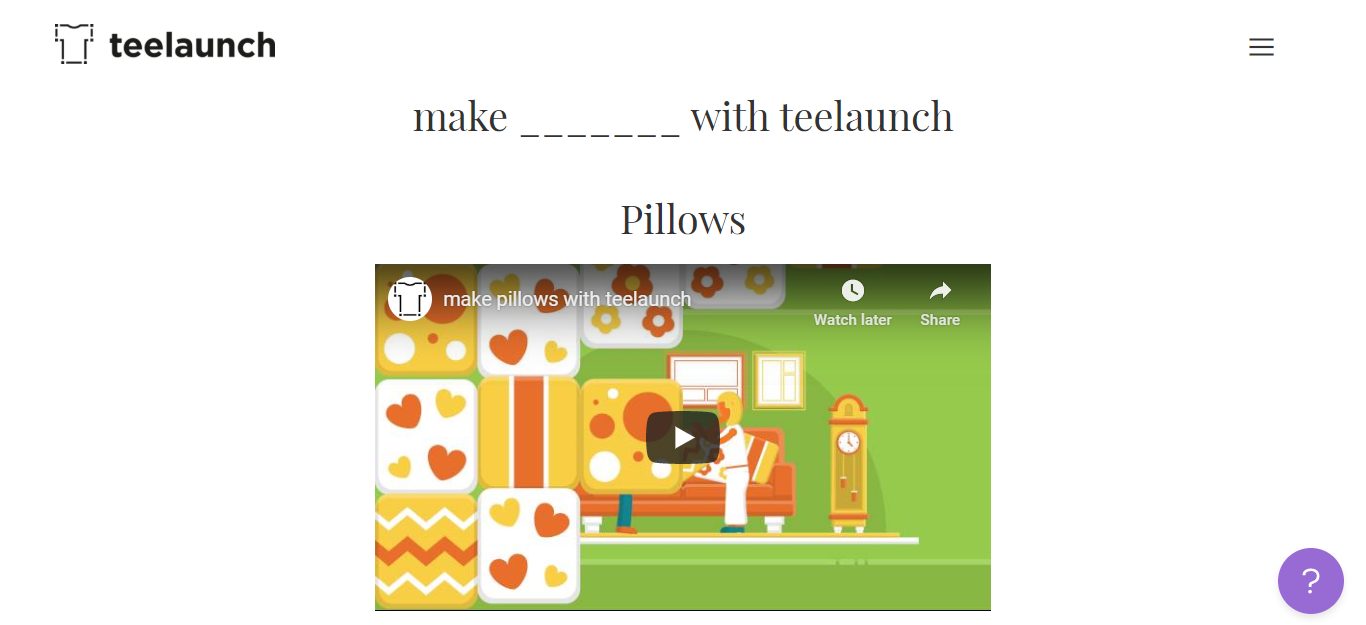 Teelaunch vs Printful: FAQs
How Long Does Teelaunch Take to Ship Orders?
Shipping times vary on the country of destination. On average, shipping takes ten days. But, it can take as long as 28 days to ship to Turkey, and even seven days to ship to European countries, including Switzerland, France, and the UK. Orders are processed and produced within 3-6 business days (during off-peak months), and 9-12 business days during seasonal months (I.e., Christmas).
How Long Does Printful's Shipping Take?
Orders sent from Printful's European warehouses to European countries take between 5-10 business days after fulfillment. Orders shipped to non-EU countries can take anywhere between 10-20 business days. The overall average shipping time is four days. Fulfillment can take between 2-7 business days for apparel products and 2-5 days for non-apparel.
What's Printful's Refund Policy?
All claims for misprinted, damaged or defective items must be submitted within four weeks of product receipt, or after the estimated delivery date if the product was lost in transit. All errors on Printful's part are remedied with a full refund.
Where Can I Sell Products Using Printful?
Printful integrates with a large variety of online stores and eCommerce platforms. Digital marketplaces include Wish, Amazon, eBay, and Etsy. Or you can sell via your own e-store via Shopify, WooCommerce, BigCommerce, Wix, Weebly, Squarespace, amongst many others.
What's Printful's Profit Calculator?
It almost goes without saying; you'll want to earn the highest possible profit. This is where Printful's Profit Calculator is worth its weight in gold. It's a free service that calculates how much you could potentially earn from selling any of Printful's items – but, please note, this doesn't factor in shipping costs.
Teelaunch vs Printful: Which POD Service Will You Use?

Our Pick

Printful Worked Best for Us

Printful requires a lower up front dollar committment, more customizable product options, an easier to use interface, and flexible integration with more third party tools. This makes it the ideal solution to VALIDATE your idea first.

Try Printful Risk Free

We earn a commission if you click this link and make a purchase at no additional cost to you.
This ends our deep dive into these two services. They're both perfect for anyone who wants to start utilizing the print-on-demand business model. Sign up is free, there are no subscription fees, and it's easy to calculate how much you could earn selling their products.
Teelauch might be less known, but they're certainly growing, expanding, and creating a name for themselves in the POD industry. They offer a wide variety of high-quality products you can easily customize. Whereas Printful's more established, and it shows. It's no longer just a POD service; it's now expanding into new avenues like warehousing.
Bottom Line Summary: But, when it comes down to it, we prefer Printful – it offers more in the way of branding, a free-to-use profit calculator, and much better customer service.
If having read this review you're still unsure, why not try both? Signing up is free, so you can experience both services for yourself with very little to lose. Either way, let us know which POD service you end up using and how you found them in the comments box below. Good luck!
Further reading: