Dernière mise à jour le 22 avril 2023 par DMEditor
The process of forming an LLC is not easy. The amount of paperwork involved takes time and is also frustrating—top business formation companies like BetterLegal attempt to help professionals and new entrepreneurs by simplifying business registration.
BetterLegal is known for its high-end service and registration expediency as a leader in the business formation niche. Despite being a new entrant in the industry, its swift rise to the top is worth noting. BetterLegal sets itself apart from rivals by focusing on critical services that foster customer satisfaction and business growth. This BetterLegal review will not only look at the company as a whole but also its core services. The review will also discuss the following:
The pricing structure and packages
Advantages and drawbacks of BetterLegal
In addition, this review will discuss some of the top BetterLegal alternatives, including; Incfile, LegalZoom, and ZenBusiness.
BetterLegal Company Overview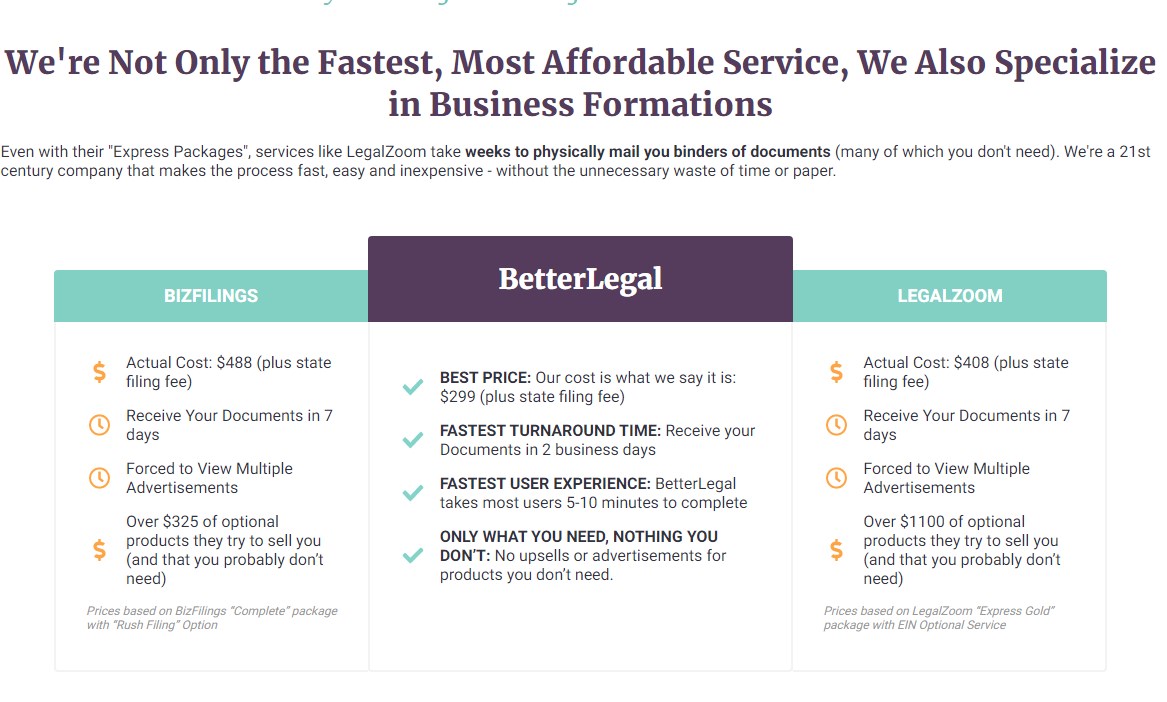 BetterLegal is a company that offers services in the formation of LLCs and corporations. Founded in 2017, the company has its headquarters in Austin, Texas. As a 21st century company, BetterLegal uses the latest technology and streamlined processes to make company formation easier for its customers.
The company guarantees the fastest and most affordable formation of LLCs and corporations while still maintaining the highest level of transparency. BetterLegal's commitment to furnishing clients with superior, customer-centric service has led to multiple professional endorsements and a dedicated fan base.
It's important to note that BetterLegal is not a law firm, nor does it represent or work for any law firm. The company only facilitates the formation of LLCs and corporations.
Once the formation is complete, BetterLegal's responsibility ends. As such, BetterLegal cannot provide legal advice or guidance to clients. However, the communication between BetterLegal and the client remains bound by a BetterLagals privacy policy.
Some of the services BeterLegal offers are through third-party providers and partner companies such as banks, registered agent services, and insurance companies.
BetterLegal Services, Pricing, and Packages Review
A lot goes into the formation of a new company. BetterLegal understands that getting the most out of your business formation requires support. The company offers various services to streamline the formation process better, making it quick and affordable.
At the core of its services, we have:
Business formation services
Abonnements
Recherche
Filing services
We can term the above as the 'foundation' of BetterLegal services. The company implements a tiered pricing structure that helps clients pick and choose the services they need.
Business Formation Service
Under business formation services, the company specializes in LLC and Corporation services.
LLC Formation ($299+State filing fee)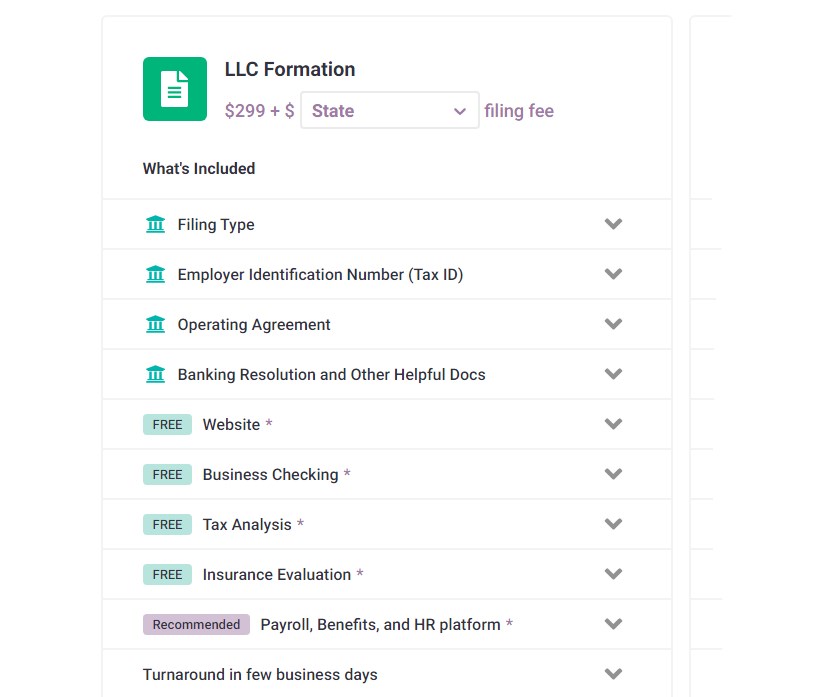 BetterLegal takes you through the process of forming a limited liability company to suit your business needs. The company guides and helps through the creation and submission of all state and federal documentation. In addition, BetterLegal will ensure full compliance with all local and state laws.
The LLC formation package includes;
Un accord d'exploitation
The filing type to establish your company as a separate legal entity
The employer Identification number or Tax ID
Banking resolution and other helpful documents
Perhaps something different from rival companies, BetterLegal will set up a free website for your business, an online checking account, Tax analysis, and an insurance evaluation, all done for free.
Corporation Formation ($299+State filing fee)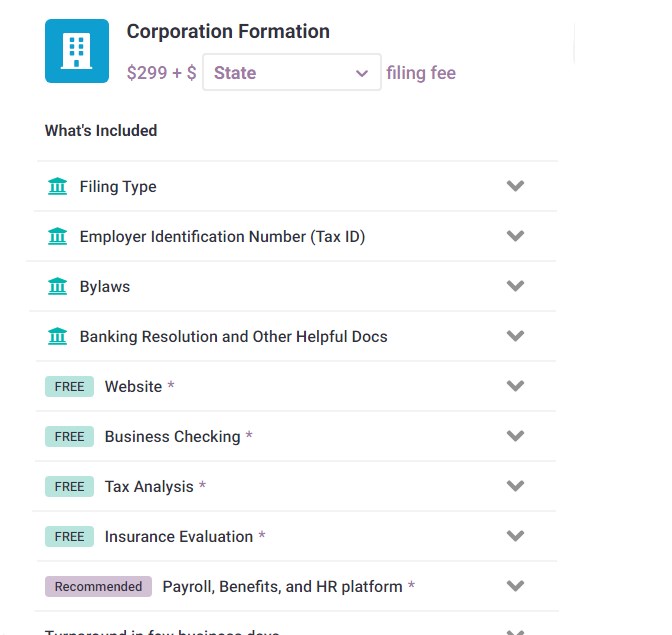 Despite the advantages of sole-proprietorship, a corporation is very flexible and offers several benefits. A BetterLegal Corporation formation package helps you incorporate your business as a separate legal entity. The process involves forming the initial structure, drafting bylaws, appointing officers and directors to manage the company according to law.
The package includes;
Drafting the initial bylaws document
File type to establish your corporation as a separate legal entity
Setting up the corporate structure
Banking resolution and other helpful documents
The filing fee for your state and an EIN or Tax ID
Comprehensive Corporation formation service has one distinct difference from the LLC formation; you don't need bylaws to form an LLC. The package isn't as different from the LLC package. You also get a free website, business checking account, an insurance evaluation, and Tax analysis thorough compliance with your state's business laws.
Additional Services by BetterLegal
BetterLegal offers several extra services that help expedite the formation process. Note that the company charges for the services as additional fees. The services are a separate offering from the core business formation services, meaning you have to sign up for the main plan, after which you can choose the additional services your business needs.
Abonnements
BetterLegal offers a host of high-end services through a subscription model. These services include:
Registered agent
State compliance services
Registered Agent Services ($10/Month or $90/Year)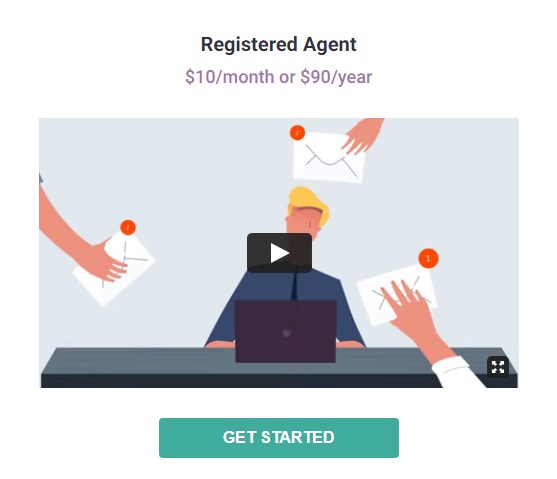 BetterLegal knows that registering a company is only half the journey. To ensure your business doesn't fall prey to legal issues, it's essential to appoint a business agent or registered agent. The BetterLegal service offers legal representation for your business on an ongoing basis, more like an after-solution solution to problems.
A registered agent will take care of all your legal needs, paperwork, and a range of other issues. Most importantly, the agent will receive and file critical information from state agencies regarding your business, including tax compliance, franchise tax, and legal filings.
State Compliance Services ($10/month or $90/year)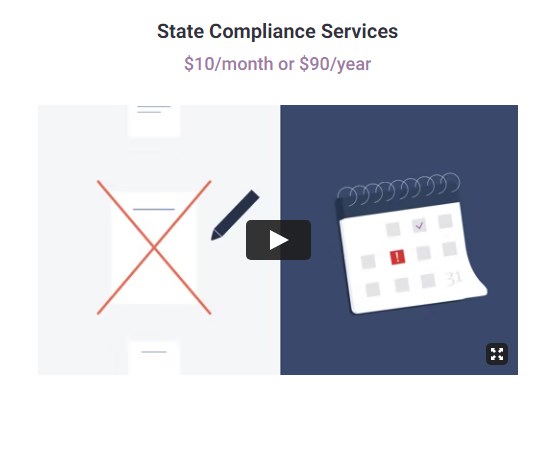 For only $10 a month, BetterLegal will care for everything related to your state compliance issues. To start with, it conducts an in-depth analysis of your business to determine all your state's compliance requirements. The service then will prepare the filings, handle reporting issues with agencies, and notify you of any new legal requirements.
A BetterLegal subscription saves you time, effort, and money. It's a one-stop solution that guarantees your business performs according to law with complete transparency.
Recherche
Navigating state corridors to determine which permits and licenses your business needs is overwhelming. Your business needs a permit, license, and an amendment or document research. With BetterLegal, you can enjoy a comprehensive analysis of your business to ensure it operates within the law.
Permit and License search ($125)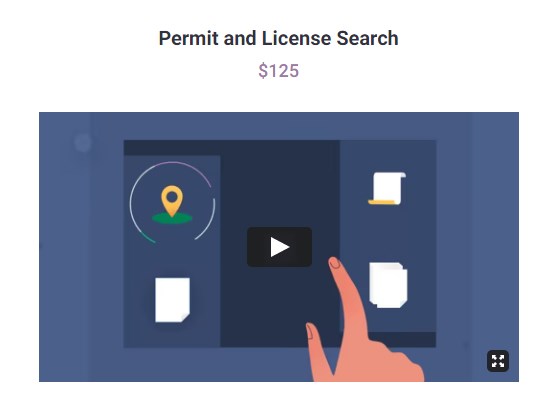 The permit and license search service from BetterLegal is a high-end search option that delivers the utmost value for your money. It's an ideal service if you're starting from scratch and need a comprehensive search on all business permits and licenses in your state. For $125, BetterLegal will search for all the requirements for your business in your state.
BetterLegal charges the permit and license search as an additional service. First, you have to sign up for the primary plan; it could be an LLC formation or corporation formation plan, then pay the extra $125 for the search.
Amendment or Document Search (Free)
For all formation customers, BetterLegal offers a free service to search for Amendments and Documents. The research service searches all the records in your state and delivers results in real-time. This is a good option for entrepreneurs who already have an LLC or Corporation and need to find the required documents quickly.
Services de classement
Filing services are an integral part of the BetterLegal service. The more details you have for your business, the better it performs in compliance with the law. BetterLegal offers a host of filing services for the formation of LLCs and Corporations. The prices for these services vary from state to state.
From obtaining a certificate of good standing to changing the contacts of an existing manager in the corporation, BetterLegal makes sure your business is running per the law. You want to register a foreign LLC in a particular state, BetterLegal will do it for you.
The filing service charges range from $99-$500, depending on your state. The turnaround time is about 1-3 weeks, and BetterLegal makes sure to notify you of the filing date.
BetterLegal Pros
Let's take a quick look at the pros of BetterLegal:
1. Intuitive Website
The BetterLegal website is user-friendly and easy to navigate, making it an ideal choice for new entrepreneurs. Filing for a business formation is a complex process, and BetterLegal has the resources to assist you at each step. The site also makes it easier for existing customers to access the numerous filing services.
2. Quick Turnaround Time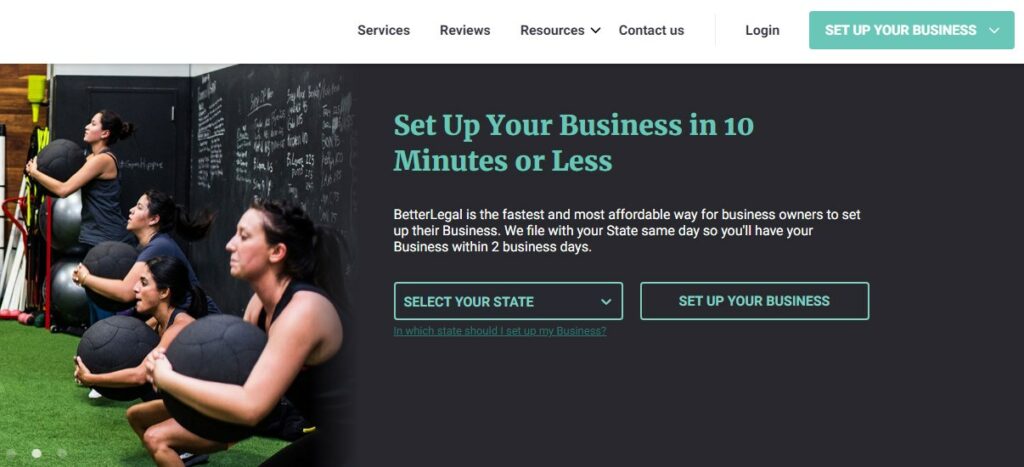 BetterLegal boasts a quick turnaround time. The company promises to file for your business in your state, and within two days, you will have your business documents and certificates of good standing. Seamless and speedy business formation is an important feature that new entrepreneurs look for in a company. BetterLegal's same-day filing and dispatch appeal to the target audience.
3. Variety of filing services
If you already have an LLC or Corporation, BetterLegal has many filing services to make your business more compliant with state laws. Whether you need to change your tax designation or amend an existing document, BetterLegal ensures your business complies with the law.
4. Great Reviews
BetterLegal has an impressive rating and reviews. The company is highly regarded in the industry for its meticulous approach to business registration and formation. As an online service, BetterLegal has a practical approach to business formation, and its services are unmatched in the industry. If the 4.9 rating from 249 users is anything to go by, conclusively, BetterLegal is a standout company offering great value for money.
5. BBB Accredited (A+ Rating)
BetterLegal LLC is a BBB accredited business with an A+ rating. The Better Business Bureau is the leading authority on businesses in the United States, and BetterLegal's reliability as a company is unquestionable. For new entrepreneurs who are looking for transparent companies to work with, BetterLegal is the ideal choice.
BetterLegal Cons
1. Complexity of Filing fees
While the pricing range mentioned above is an advantage for existing customers, it can deter new customers. For example, the company charges $299 + state fees for every LLC and Corporation filing. However, other services like permit searching cost extra, which is necessary before filing for an LLC or corporate entity. This might be off-putting for new customers who want to get an LLC cost-effectively.
Services from a registered agent are an essential part of the registration process, and charging $90 for a whole year as a separate fee brings up the overall cost of setting up a company.
Some of its competitors are more expensive but offer a host of services, making the overall cost fall in a more competitive range. For instance, Nord-Ouest offers a complete formation plus a registered agent for only $225. That's way cheaper than BetterLegal's fees.
2. Limited Support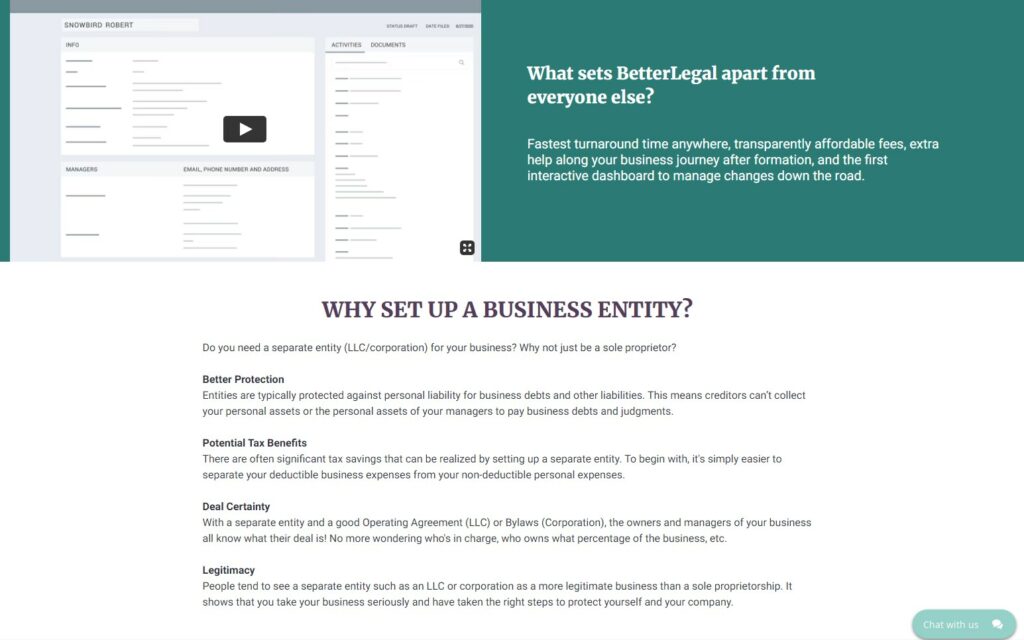 BetterLegal's support staff is limited, and for new customers who are not aware of the filing process, the company might take longer to respond. BetterLegal offers a host of services but not enough support staff makes it difficult for clients to get in touch with the company.
It doesn't display the contact information on the main pages of the site. You can, however, find the contact information as a 'Contact Us' link at the menu bar. Here are Betterlegal's 512-969-2339.
3. Third-Party Services
BetterLegal does not handle all the services included in the package and outsources some to third-party companies. It's not a negative aspect, but it can be inconvenient for clients unaware of this service structure. For instance, tax analysis, insurance evaluation, website creation, and payroll services are all handled by third-party companies.
While BetterLegal is transparent about this fee structure, it does affect the overall cost of business formation since each of the services has an upsell. These are indirect sales pitches designed to woo customers into buying additional services.
4. Limited Package Options
Businesses will always opt for the best package that fits their budget. A formation company that offers the most services at a competitive price is an ideal choice. BetterLegal falls short in that aspect since its only offers one package at a fixed fee, which doesn't include all the necessary services.
For the additional services, BetterLegal has a separate fee structure. In addition, the company doesn't have a wide range of package options or a price variance based on requirements. For example, if an LLC has only one member, it requires less filing and takes less time. The company should offer a price variation in such cases instead of charging the same rate to single and multiple-member LLC companies.
Top BetterLegal Alternatives
Competition in the business formation niche is intense. Many companies are vying for new customers, and BetterLegal is not alone in this race. Some of the top BetterLegal alternatives include the following:
1. Incfile (Our rating: 4.8/5)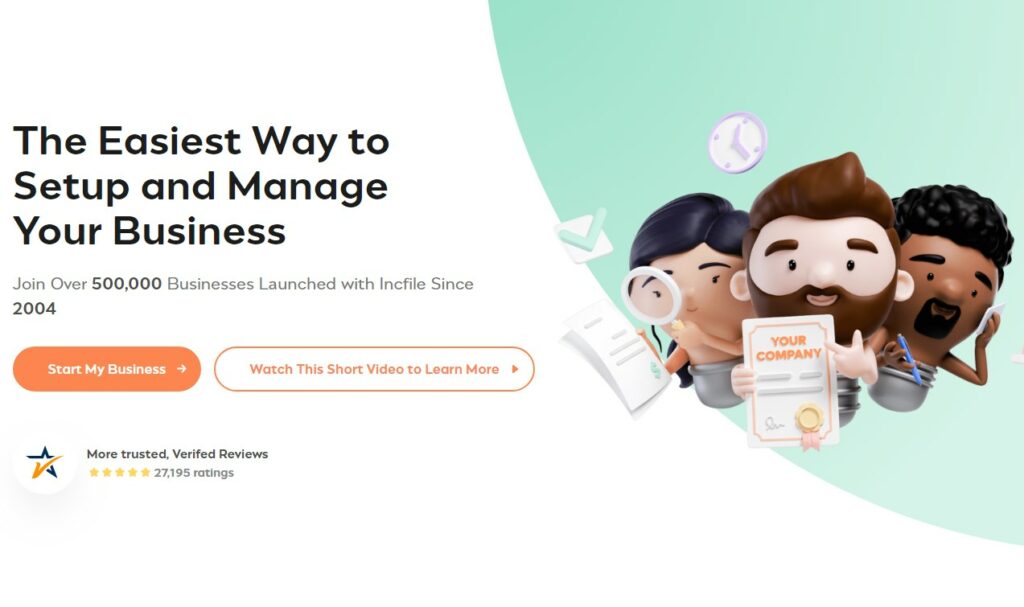 Incfile LLC is another popular business formation service company. It's an internet-savvy business with a responsive site and transparent services. As an old and experienced company, it boasts more than 75,000 companies started since 2004. The company boasts low prices and quick turnaround times. The company charges between $0-$299+ state fees for business entity formation and guarantees a state-certified formation one day.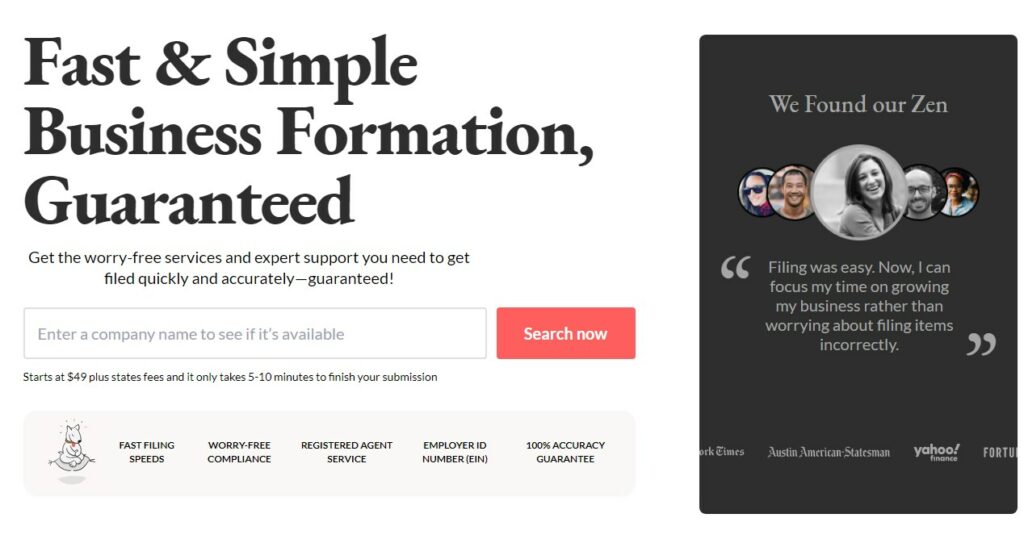 ZenBusiness is an excellent alternative for small businesses. It is a local formation company with a significant emphasis on small business support and a quick turnaround time for state filings. Il offre all the essential LLC features and charges only $39+state fees for LLC formation. What makes ZenDesk stand out is the CPA assessment included in the package.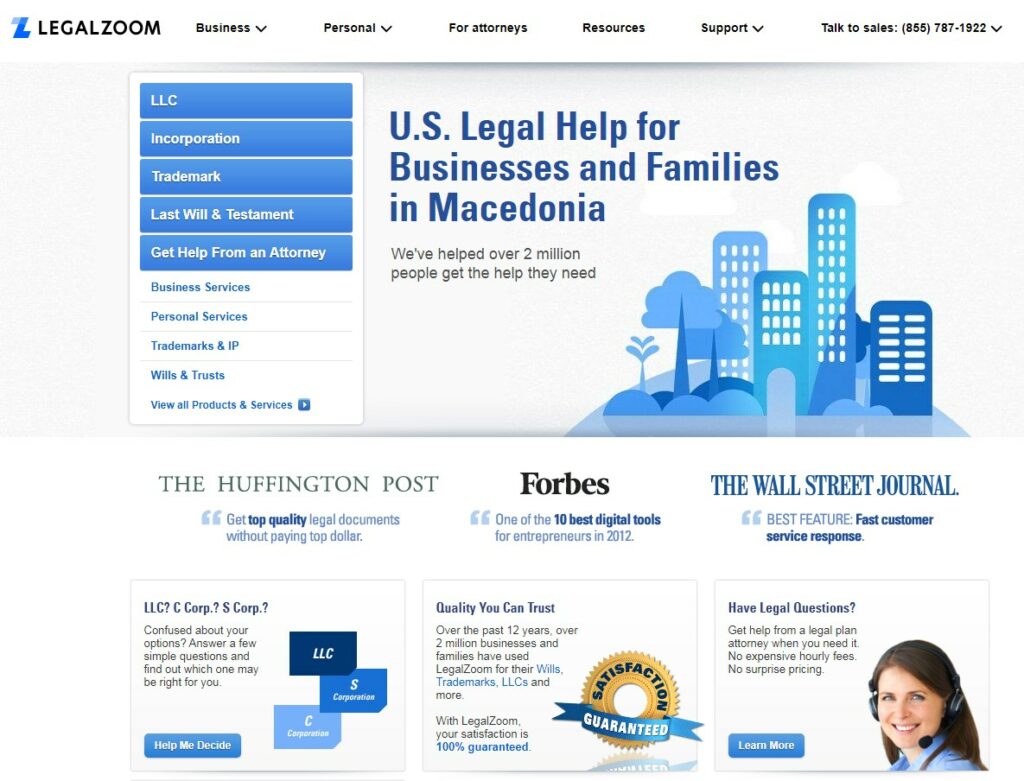 Starting a business with LegalZoom is quick and straightforward. The company offers all the services you need for registration under one roof. Despite having considerably higher price ranges, LegalZoom offers compelling services like intellectual property services. Its price ranges from $79-600+ state fees depending on the service.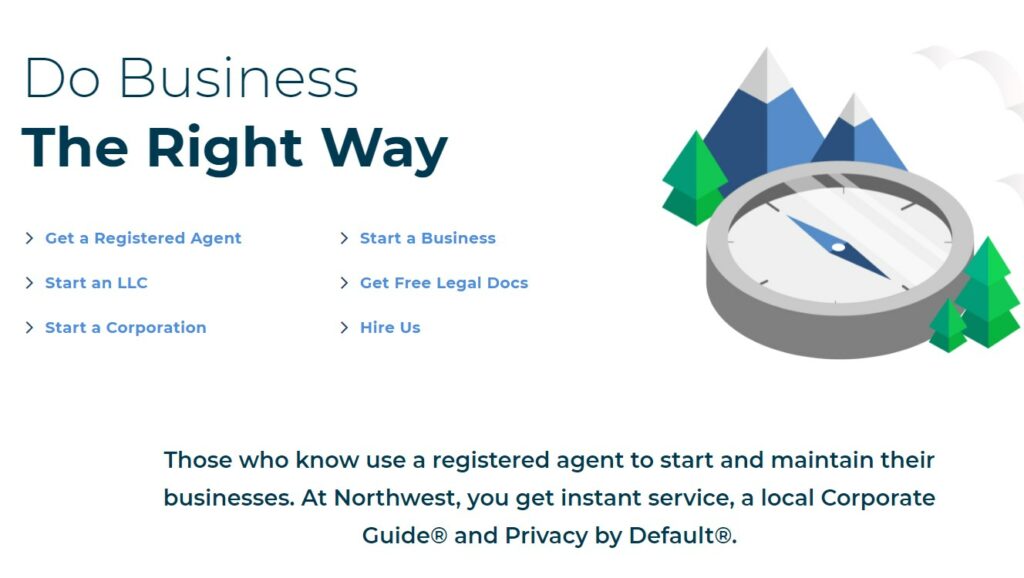 Nord-Ouest is one of the most affordable formation companies charging as low $39+state fees for LLC formation. A family-owned business, Northwest is recognized for its excellent customer support. It's an award-winning company that knows the ropes of business registration.
Is BetterLegal the Best Business Formation Company?
There are a ton of competitors with different pricing structures and strategies, but the BetterLegal service portfolio has taken the market by storm. While some rivals may have lower pricing points, it trickles down to simplicity, quality, and a user-friendly experience.
To justify the point, BetterLegal has a rating of 4.9 out of 5 from Trustpilot reviews. If you are looking to start a new corporation or an LLC entity, I recommend considering BetterLegal at the top of your options.
Our rating: 4.8/5
FAQs
Question: Is BetterLegal Legit?
Answer: BetterLegal is a legitimate formation company catering to small businesses. The company has been offering business formation serves since 2017 with accreditation from Better Business Bureau. The company has its headquarters in Austin, Texas.
Question: What is the BetterLegal contact number?
Answer: You can reach BetterLegal customer support through the telephone number (512) 969-2339. Email support is available through [email protected]
Question: What does BetterLegal cost?
Answer: BetterLegal charges a $299+state fee for LLC and corporation formation. Additional services such as filing in multiple states have separate fees. The total cost will vary depending on the state and other services required.
BetterLegal Review: Conclusion
BetterLegal LLC is a company that specializes in business formations, promising quick turnaround and transparency through its operations in business registration and everything involved. As a business entity, LLC formation requires several services from the company. The price might seem to be expensive; however, the package options are reasonable. You'll get everything you need under one roof. All you have to do is choose the package that works for you.