Last Updated on June 17, 2022 by DMEditor
As someone who has an online business, getting orders is all fun and games until the point where I have to ship them. Good shipping and delivery are key to repeat orders, which makes the whole process very nerve-wracking for me.
ShippingEasy vs Stamps.com are two platforms that handle order shipping. They have different functionalities, and I explored both of them to see which one is best. I evaluated each platform based on its affordability and how well it handles product labeling, in-transit tracking, and delivery. Follow along to see how they fared and for my expert recommendations on which is best for your business!
My Bottom Line Up Front: ShippingEasy vs Stamps.com…
ShippingEasy vs Stamps.com offer distinct services, making picking one over the other quite the task. I found ShippingEasy to have many more features, even for the lowest pricing plans, making it a better choice for even the smallest of businesses.

I liked the fact that Stamps.com lets you measure the weight of a package and calculate shipping costs before sending them out. BUT, the software is quite simplistic, which makes what it's offers a bit limited. It's still a good option for specific use cases.
Main Differences Between ShippingEasy vs Stamps.com
The main differences between ShippingEasy vs Stamps.com are:
ShippingEasy is an independent service for both UPS and USPS, whereas Stamps.com provides services for USPS only.
Stamps.com allows users full access to all customer service options, whereas access on ShippingEasy depends on the pricing plan one is subscribed to.
ShippingEasy has email marketing features, whereas Stamps.com does not.
Stamps.com provides a digital scale for weighing packages before they are shipped, whereas ShippingEasy handles all aspects of package shipping.
Our Pick
ShippingEasy is a software that manages the shipping process for e-commerce businesses. T
he platform acts as a liaison between growing businesses and shipping companies like USPS and UPS. The ShippingEasy platform keeps track of all aspects of order fulfillment, from packaging and labeling to in-transit visibility and delivery. The software can be integrated with multiple e-commerce stores for more convenient use.
What is Stamps.com?
Stamps.com is like a virtual post office that helps you create and print shipping labels, estimate mailing costs, and send packages all over the world. The platform can be accessed from anywhere in the world, which makes it ideal for people running e-commerce stores. You can manage the order shipping process without ever leaving your office or house!
ShippingEasy – Main Features
Ease of Use
To create an account on ShippingEasy, you will have to sign up with some personal and business details.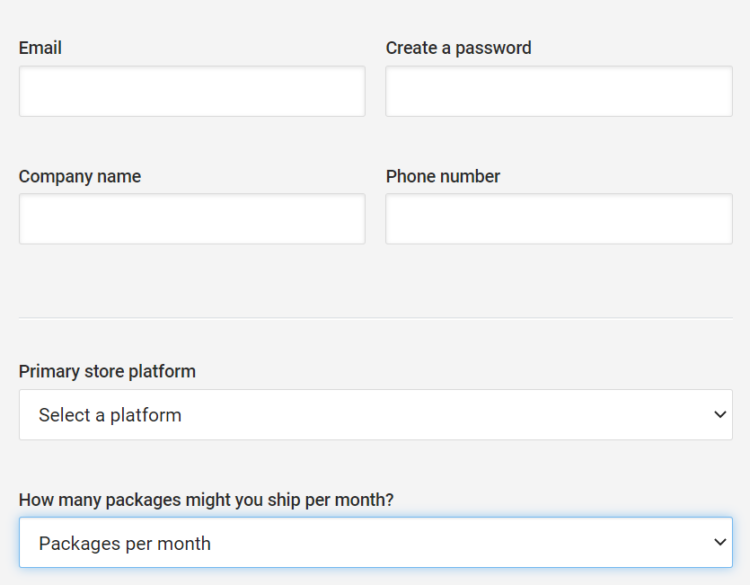 The platform uses the phone number you provide to verify your account, after which you will be led to your dashboard.
Shipping Workflow
ShippingEasy allows for full automation of shipping activities, ensuring you don't have to repeat the same process for each order. The platform integrates with your online store, automatically downloading details for each completed order. You can create rules that determine how similar products are grouped for packaging and shipping.
You can create shipping labels, packing slips, and pick lists right from your account. The software even lets you use InstantLabel to automatically print your labels, which drastically reduces your workload. ShippingEasy is a good partner for your business. The software helps you access discounted rates from big shipping companies like UPS and USPS.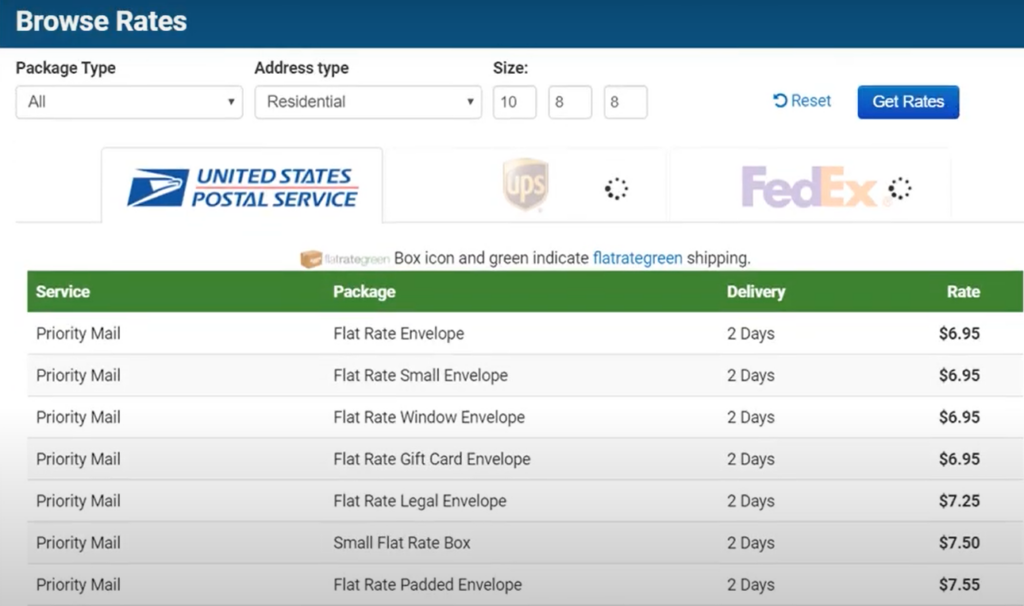 Regardless of the size of your business, ShippingEasy will help you get the lowest prices in USPS Commercial Rates. The platform also helps you access up to 86% discounts on UPS Daily Rates. You can even make savings on shipping insurance.
With all these discounts, your business's bottom line will thank you.
Tracking & Returns
As a business owner, I'm always nervous when packages are in-transit. I like to have full visibility of my products: knowing their exact location, if there are any snarl-ups, and if they'll get to their destination on time. If you can relate, then you will love ShippingEasy's capabilities. ShippingEasy has a Branded Tracking Page that helps you create a unique tracking experience that even customers will enjoy.
You can add a tracking number to each package and keep tabs on each order from the dashboard. The tracking number and link are automatically sent to your customer, so they too can view the shipping status in real-time. The tracking links can be personalized to increase traffic to your store. You can also add your social media pages to further boost your store.
ShippingEasy also has great features for managing returns. For example, you can print and send return labels with packages or send them out at a customer's request. Returns can also be automated and tracked by both you and your customer to ensure transparency.
Marketing
I was pleasantly surprised when I realized that ShippingEasy has up-to-date marketing features that can be used to market a business. The software has an add-on called Customer Marketing that provides access to multiple customer management tools. The add-on can be used to segment customers based on location, preferences, and shopping habits.
Segmentation makes it easier to create targeted marketing messages. ShippingEasy's marketing emails can be automated, so they are sent based on your customer's shopping behavior.
You can send follow-up emails to ask customers for product reviews a few days after packages are delivered, send links and offers to products related to the items they bought, and win them back when they go a while without shopping from the store.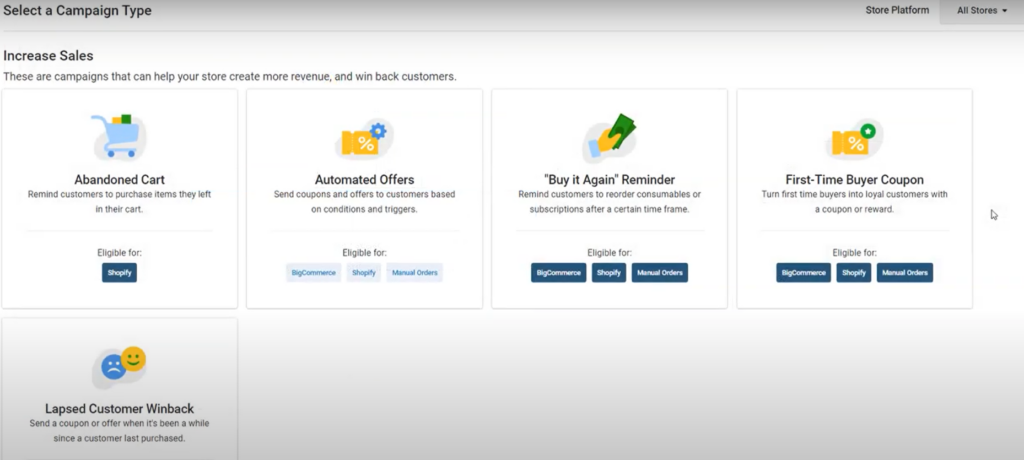 You don't have to send boring marketing emails. ShippingEasy has a ton of templates that you can customize based on the purpose of your emails. The templates are all professional and can be edited to add your store's personal touch.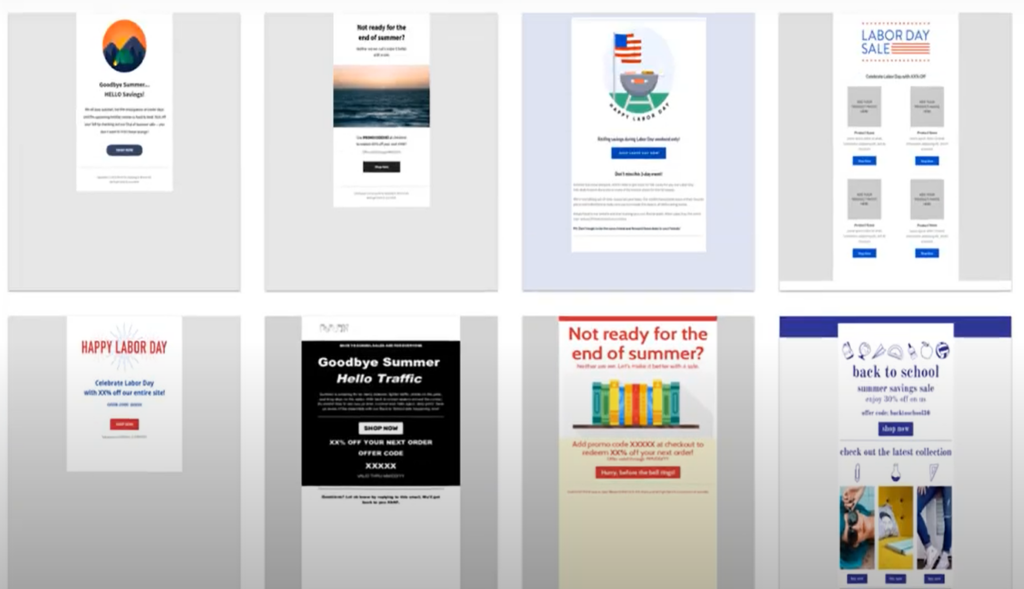 The platform offers email templates for all occasions. You can send Welcome emails, cart abandonment emails, Sales emails, and frequent newsletters featuring your store's latest products.
Ease of Use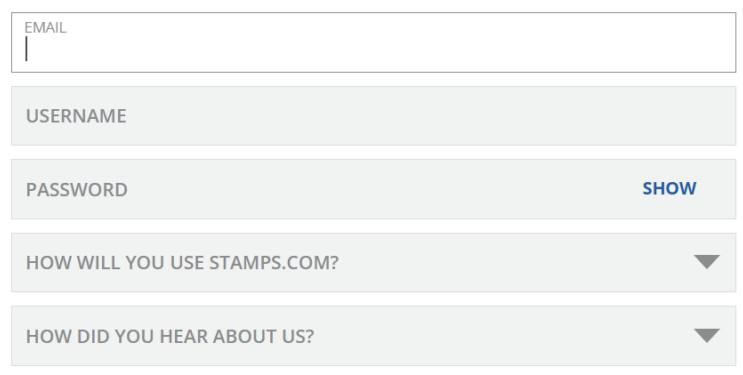 Creating an account on Stamps.com is a straightforward process. The platform asks for simple personal details to create your profile.
Since the platform lets your office act as a post office, you will need to provide further details before your account is created. These include the name and address of your company, as well as credit card details. These details are necessary since Stamps sends you supplies like a scale, envelopes, and labels based on what you select.
Once you finish the signup process, you will be led to the platform's dashboard, where all the relevant tabs are laid out within easy reach.
Postage Discounts
Stamps.com is a vendor for USPS, which makes it a great platform to use if you're looking for shipping discounts from this company. Stamps.com promises to give you discounts that you won't get even at the Post Office. The platform can negotiate postage prices for you depending on the type and quantity of the products you ship. Stamps.com promises up to 50% discounts, and as a small business owner, I appreciate such cost cuts.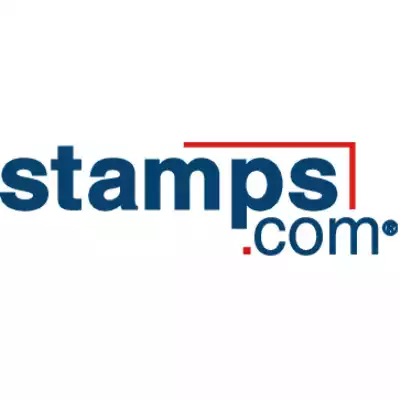 Mailing Costs Calculation
With Stamps.com, you don't have to make a physical trip to the Post Office each time you need to ship a package. Once you create an account, you get full access to all the services you would receive at a Post Office. The platform accurately calculates prices for each package. You will receive a 5-pound digital scale at signup that correctly weighs and generates the postage price for each package.
The calculator also determines which Mail class your packages fall into, eliminating any guesswork. The platform also displays prices for different mail classes so you can pick a class that provides the best balance between cost and speed.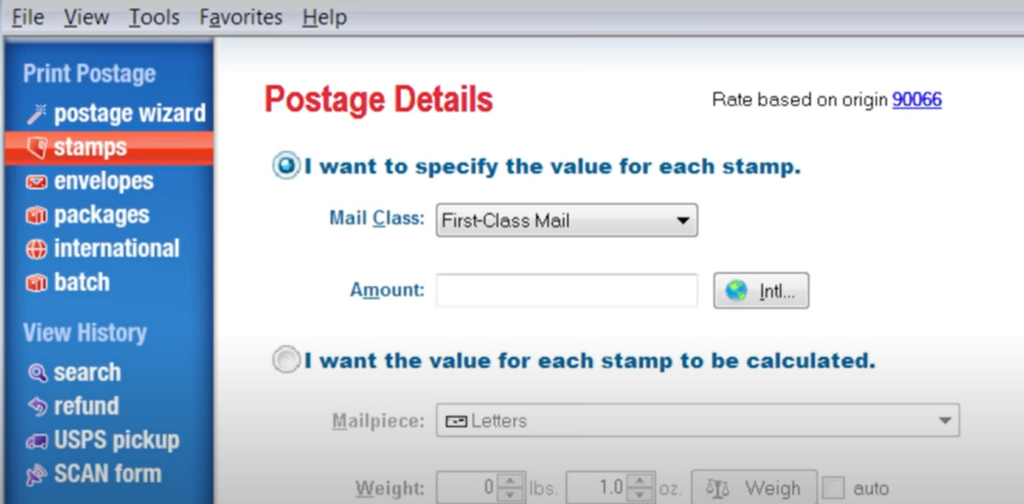 Mailing Automation
Stamps.com automates mailing for any kind of package, whether it's letters, invoices, or larger product packages. You can send these both domestically and internationally without leaving the comfort of your office. You can print out stamps and packaging labels using regular office equipment. The platform supports the commonly used thermal printers and allows batch printing for stamps and shipping labels.
You can use pre-built templates to generate envelopes and stamps. It's also possible to add your company's logo and relevant marketing messages on each package and even customize stamps and labels, so they look professional.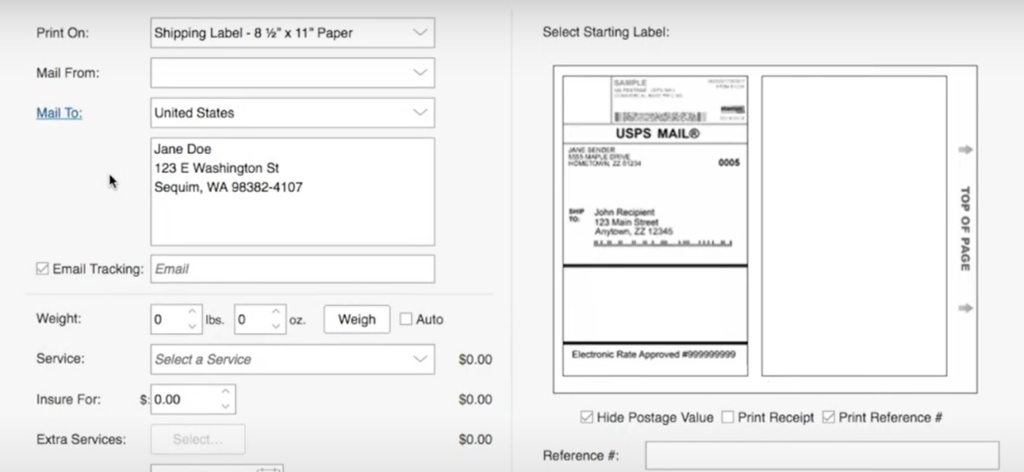 Using Stamps.com to automate mailing helps you reduce postage errors. You can add a return address to every package, so nothing doesn't get caught in limbo. All addresses are verified to ensure there are no errors before you send out a package.
The platform is available to you full-time, which means your business can dispatch deliveries even past regular working hours. If you sign up for the mail carrier, you won't have to arrange for package delivery to the mailing office yourself.
Business Solutions
Stamps.com provides mailing solutions for all types of businesses. The platform offers postage services for online businesses, small offices, warehouses, and corporations. If multiple people or departments frequently send out packages, the platform has a tracking feature that shows who sent out a package, how much postage costs, and the contents of the package.
The platform is also secure, ideal for handling confidential business documents. You can safely send out offers and contracts without fearing a breach of confidentiality. Stamps.com also provides tight security for invoices and checks.
ShippingEasy vs Stamps.com – Analytics
ShippingEasy
ShippingEasy has a Customer Management tab that uses your shipping data to create insights about your customers' shopping behavior. This information can be incorporated into sales reports for a more holistic view. ShippingEasy's analytics also provide information on product demand trends, shipping performance by carrier, and performance for all your stores that use the platform.
Stamps.com
Stamps.com helps you maintain meticulous records about your shipping activities. You can access all relevant details on the Online Reporting dashboard. The platform keeps track of each shipment and keeps the information within close reach so you can confidently handle customer inquiries about delivery.
You can Integrate the software with a bookkeeping platform that allows shipping costs to be automatically updated. This ensures your books are in good health, ready to generate frequent financial reports and auditing.
ShippingEasy vs Stamps.com – Integrations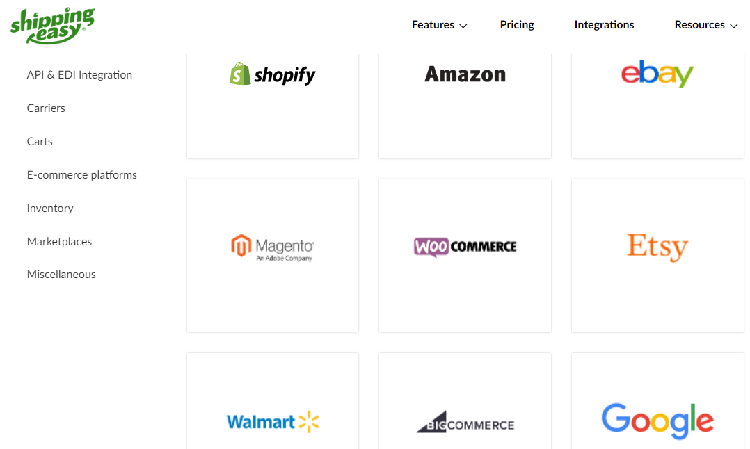 ShippingEasy
ShippingEasy can be integrated with a wide variety of ERP, accounting, e-commerce, marketplace, shopping cart, and inventory management platforms. The platform integrates with Xero and Quickbooks for bookkeeping, PayPal and Stripe for payments, 3dcart and Xcart for e-commerce, and Finale for inventory management.
You can see the full list of ShippingEasy integrations here.
Stamps.com
Stamps.com has a lot of native integrations with shipping platforms, shopping carts, and business software. The software's plug-in can be added to QuickBooks and Microsoft applications like Word and Outlook. It can also be used to download addresses from Daytimer, Lotus, and Microsoft Scheule.
Stamps.com also supports multiple shopping carts, including Magento, X-Cart, 3dcart, and BigCommerce. You can also integrate it with e-commerce platforms like Etsy, PayPal Shops, eBay, and Amazon. The platform also supports multiple shipping software, including ShipWorks, Auctane, and ShipConsole.
ShippingEasy vs Stamps.com – Customer Support

ShippingEasy
This platform offers 3 levels of customer support; phone, live chat, and email. You will be assigned an agent who is best placed to answer your specific queries for each option. The company's customer support is award-winning and completely free, so you can expect pleasant and helpful interactions.
ShippingEasy also has a Support Center with an interactive search function that makes it easy to find articles and videos that address your problem.
Stamps.com
Stamps.com boasts a vibrant, responsive team of 'real humans' who will handle any query you have. You can reach a team of experts by email, chat, and a toll-free phone number to get information about mailing. The accessibility of phone and email support is limited to Pacific Time working hours from Monday to Friday, which can be very inconvenient for e-commerce businesses that operate 24/7.
The platform also has a series of videos and FAQs that will guide you through solving technical problems you encounter when using the software.
Stamps.com also has a Learning Center. I liked the layout of the site and felt that it covered many of the questions I had about using the software. You can even interact with the Stamps.com community to get specific answers to your questions.
ShippingEasy vs Stamps.com – Pricing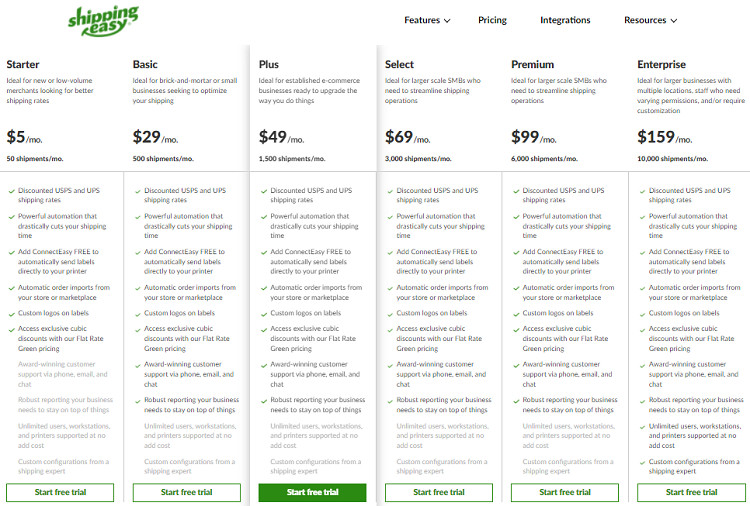 ShippingEasy has 6 pricing plans, each with a 30-day free trial. Let's take a closer look at the benefits of each plan.
This plan is designed for new businesses that do not yet have intensive shipping needs.
The Starter plan costs $5 a month and includes the following benefits:
50 shipments per month
Discounted shipping rates
Automatic store order imports
Free label printing and customization
Flat Rate Green price discounts
This plan is useful for small businesses that have physical stores. It costs $29 per month and has these features in addition to those in the Starter plan:
500 shipments per month
Chat, phone, and email customer support
Shipping analytics and business reports
The Plus Plan costs $49 a month. It is curated for e-commerce businesses, with all the features from previous plans and:
1,500 shipments per month
This plan is designed to manage the shipping needs of small- and medium-sized businesses. It costs $69 a month and has these additional features:
3,000 shipments per month
The Premium plan is ideal for small- and medium-sized businesses operating on a larger scale. It costs $99 a month and packages the features from all the previous plans, including:
6,000 shipments per month
This is a plan designed for large businesses, including those with multiple staff who handle shipping in different locations.
The Premium plan costs $159 per month and packs a full range of features for organizations that carry out large-scale shipping at both the domestic and international levels.
The plan has all the features from the previous plans and includes:
Unlimited users
Unlimited locations
Unlimited printer integrations
ShippingEasy expert configurations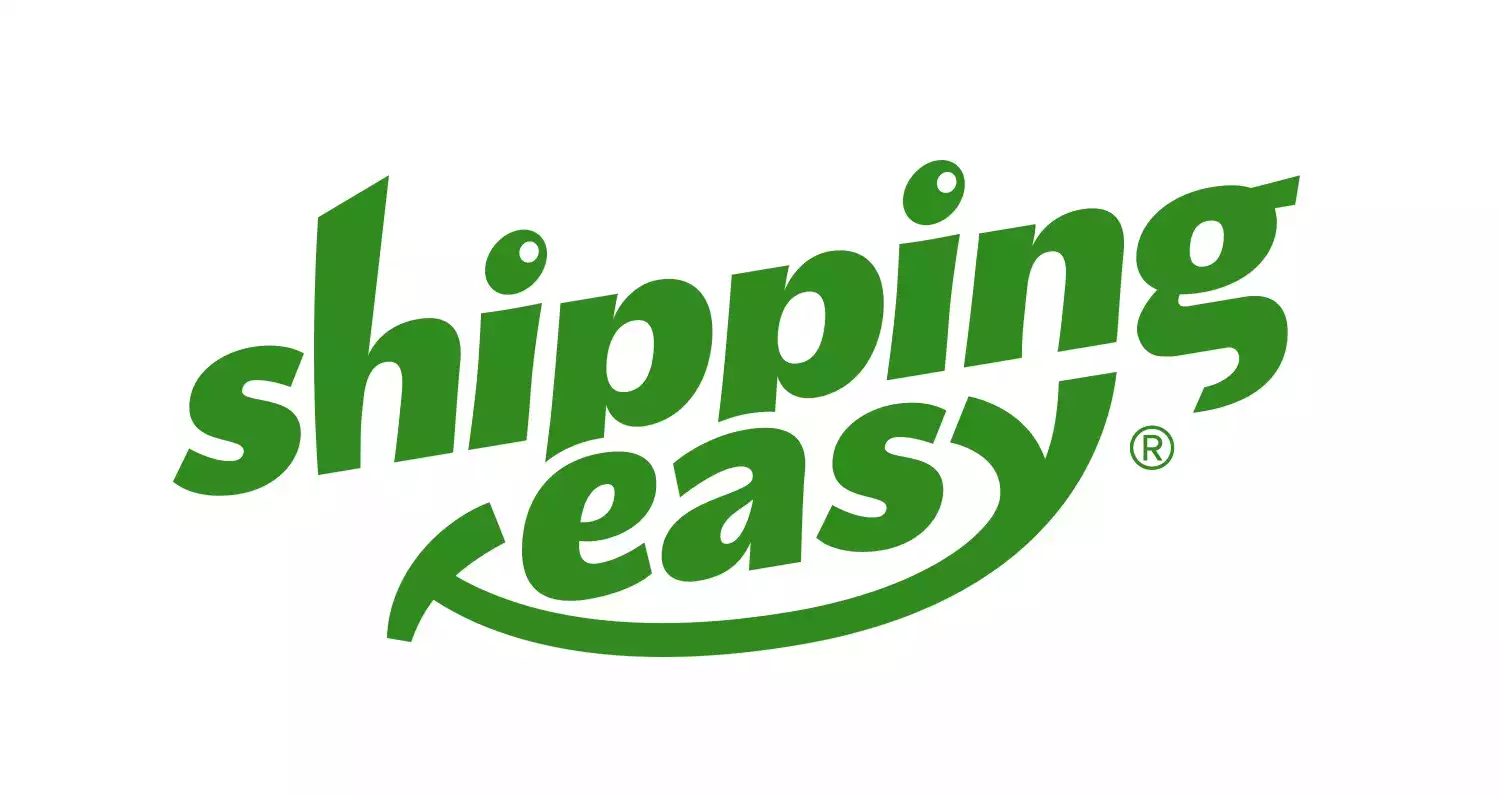 Stamps.com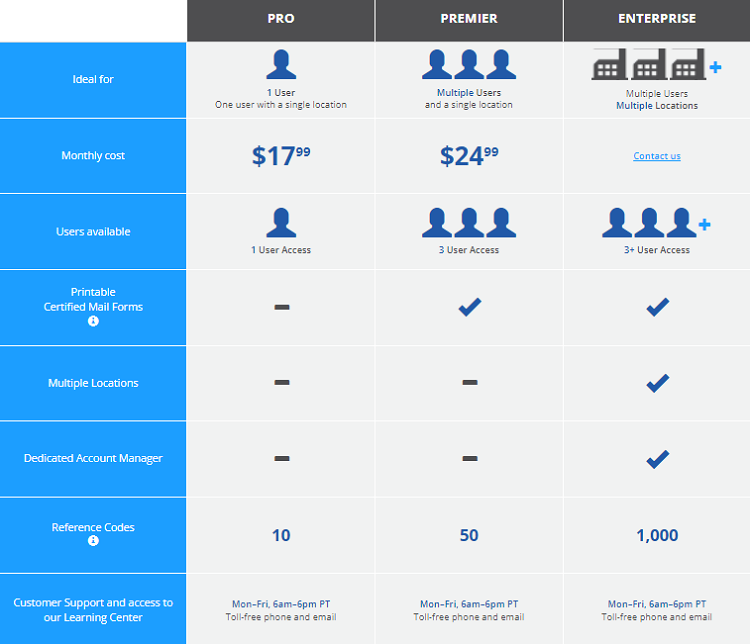 Stamps.com has 3 monthly plans, each with a 4-week trial. You can cancel your trial any time, failure to which the taxes you incur in the trial period will be added to the amount you're charged when you purchase your first month of use.
Each plan has the following benefits:
No hidden fees
No service charges
No equipment insurance
No ink fees
No scale cost
10% package insurance discount
This plan costs $17.99 monthly and offers these features:
1 user access
1 location access
$5 free postage
10 reference codes
This plan costs $24.99 per month and offers these features:
Up to 3 users access
Single location access
Printable Certified Mail forms
50 reference codes
The price for the Enterprise plan is customized based on the size of your business, which means you will have to speak to an agent to determine how much the plan will cost you.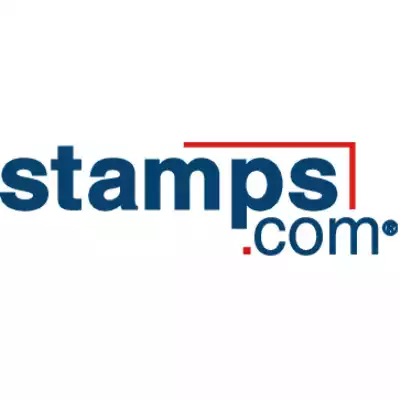 It has these features:
Multiple location access
Over 3 user access
Printable Certified Mail forms
Dedicated account manager
1,000 reference codes
Our Pick
ShippingEasy vs Stamps.com – Alternatives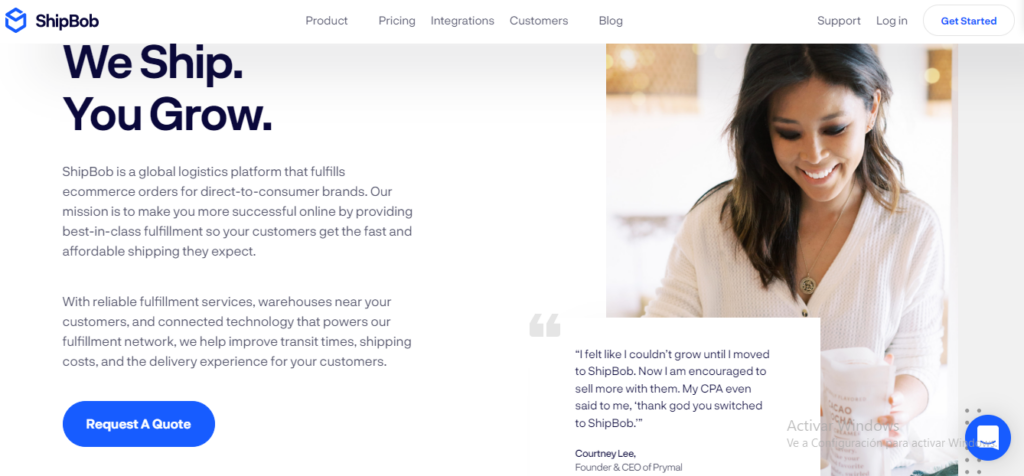 ShipBob is a fulfillment platform geared towards automating package delivery for e-commerce businesses. The platform takes up the responsibility for inventory management and order fulfillment, regardless of the size of your business.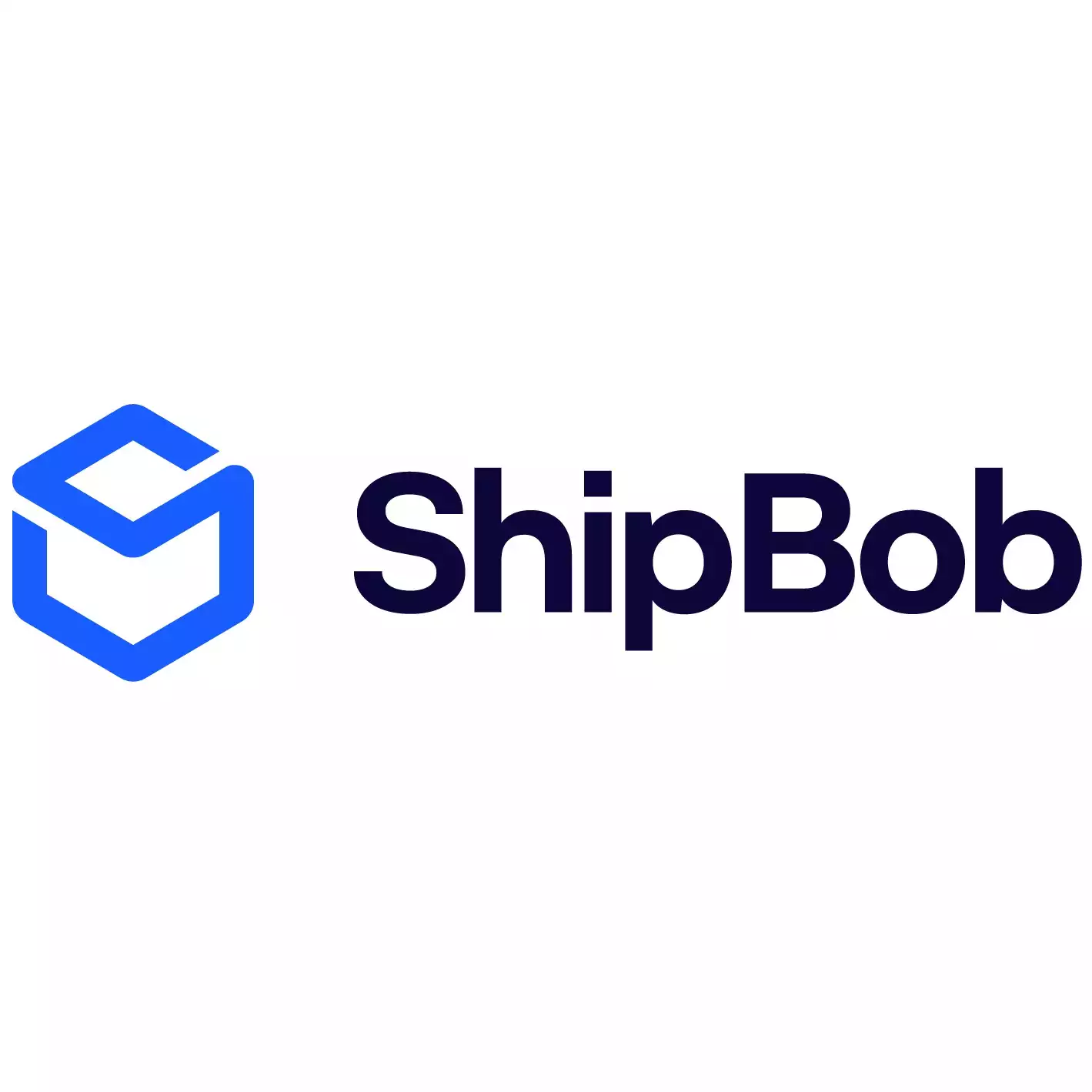 You can see how it measures up to ShippingEasy in this ShipBob vs. ShippingEasy comparison article.
Shippo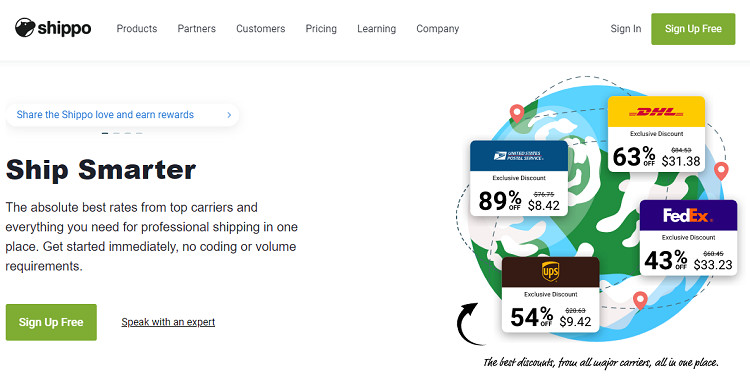 Shippo is another fulfillment software designed to automate shipment for online businesses. The platform is cloud-based and offers a pay-as-you-go pricing plan, quite unlike Stamps, as you can see in this Shippo vs. Stamps.com comparison.
Endicia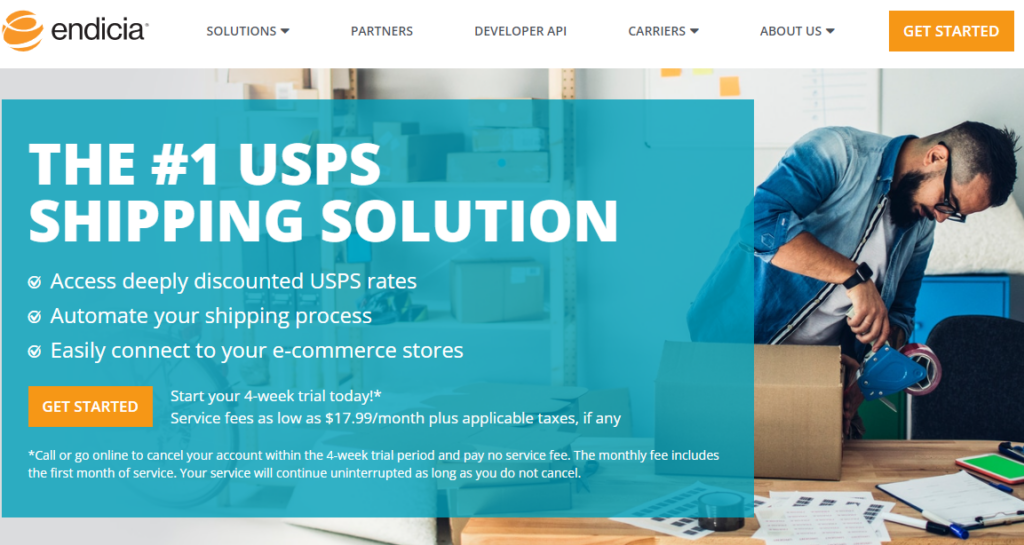 Endicia claims to be the top solution for businesses shipping with USPS, offering attractive discounts for package labeling, tracking, and delivery. The platform is very similar to Stamps.com, as you will see in the Endicia vs Stamps comparison.
FAQs
Question: Do ShippingEasy or Stamps.com have Mobile Apps?
Answer: No, neither platform has an iOS or Android app. However, both platforms are cloud-based, which means you can log into your account from any phone's browser.
If you have a Windows PC, then you can download the software so you don't have to log in from a browser.
Question: What Do I Do if My e-Commerce Store does not Integrate with ShippingEasy or Stamps.com?
Answer: Both Shippingeasy and Stamps.com let you upload and export shipping details from the software. You can upload addresses and customer information via CSV files to print labels, stamps, and process returns.
Question: What Happens if My Monthly Shipments Exceed the Amount Allotted for My Pricing Plan?
Answer: The pricing plans for each platform are pretty fixed, which means there is no pay-as-you-go feature for either of them.
If you exceed the shipping limit for ShippingEasy, your account will be locked until you either purchase a higher plan or wait until after the next billing period to make more shipments.
ShippingEasy vs Stamps.com
I enjoyed using both ShippingEasy and Stamps.com to handle my shipping.
I liked the various integrations and reporting features they both possess. ShippingEasy is your all-in-one platform that fully automates inventory management and order fulfillment. The marketing and customer management features it offers are a definite bonus.
Stamps.com offers a more hands-on approach to order fulfillment. I think businesses that regularly send out packages, especially smaller ones like letters for the postal service, will enjoy using this software.
Our Pick
Further Reading: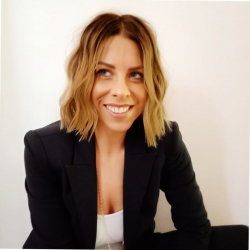 Latest posts by Maddy Chiffey
(see all)
Get 40% OFF for 3 Months