Last Updated on May 6, 2022 by DMEditor
If you run an e-commerce business, then getting the right platform to host your online store is necessary. Cratejoy and Subbly have a unique approach to e-commerce, making them highly attractive to business owners. However, which one is right for you?
I've thoroughly compared each platform using my e-commerce store. So, if you want to find out which platform you should use, read on to see my recommendations.
My Bottom Line Up Front
Cratejoy and Subbly are great platforms for e-commerce store owners who are interested in selling multiple products at the same time.
Subbly is a bigger platform with many management features, which makes using it quite easily. However, the platform does not have a free plan and requires commitment from the outset, which is inconvenient for many startups.
Cratejoy has a growing customer base, many useful features, and a free plan. I recommend this platform to anyone who doesn't have the finances to pay a monthly subscription.
Main Differences Between Cratejoy vs Subbly
The main differences between Cratejoy vs Subbly are:
Subbly is a subscription-first platform, whereas Cratejoy is a marketplace-first platform.
Cratejoy offers a lifetime free plan, whereas Subbly only has paid plans.
Cratejoy has a marketplace and promotes different sellers through organic search results, whereas Subbly does not have a marketplace.
What is Cratejoy?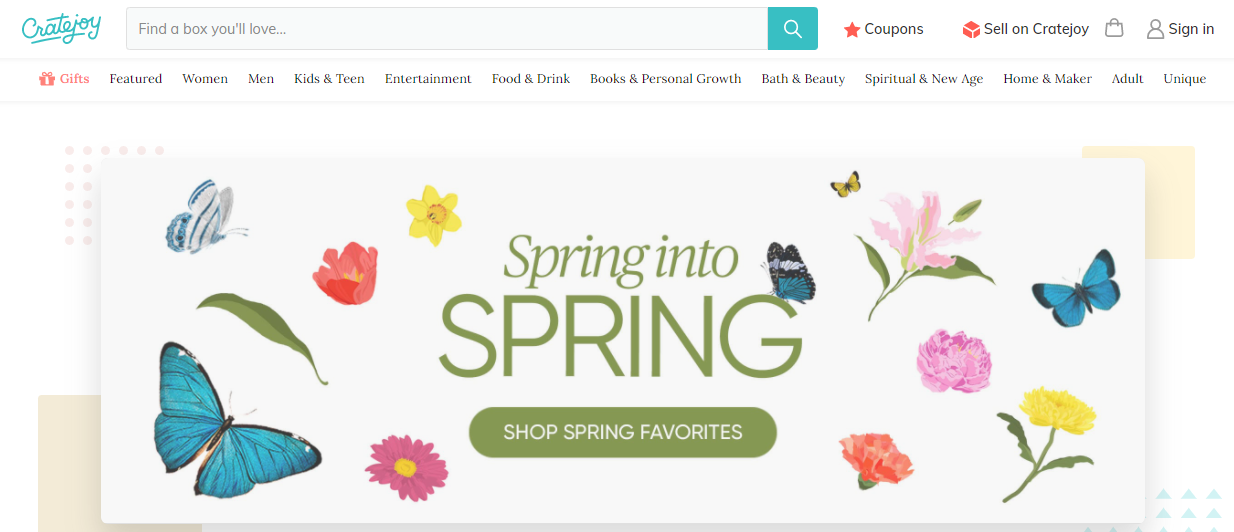 Cratejoy is a subscription e-commerce platform that enables businesses to create and manage recurring billing and shipments. It is a popular 'box' subscription platform with over 1,500 sellers and thousands of sales each month. Store owners sell everything on the platform, including gifts, books, beauty products, and home decor.
What is Subbly?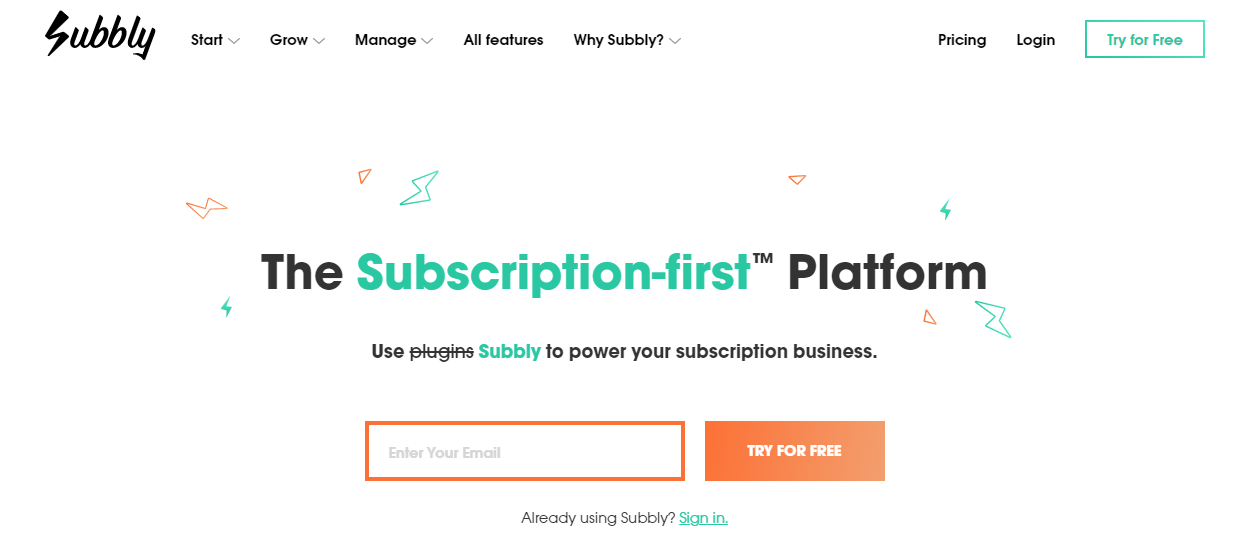 Subbly is an all-in-one e-commerce platform designed specifically for subscription businesses. Over 9,000 businesses use Subbly, serving hundreds of thousands of customers each month. The platform automates all the functions of a subscription business, making it easier for you to run your store and satisfy all your clients.
Cratejoy – Main Features
Ease of Use
Cratejoy is a straightforward platform where it's easy to sign up and set up your store. Once I filled in basic details to create an account, I was asked some questions about my business. This helps Cratejoy create a fitting dashboard reflective of your enterprise.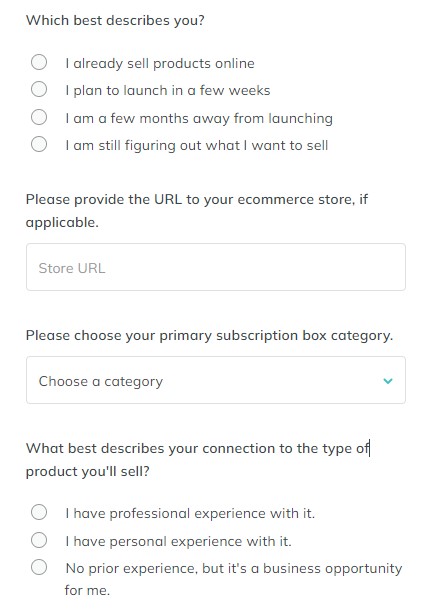 The Cratejoy dashboard is simple to navigate, laying all the necessary elements for store management within easy reach. After signing up, this is how my dashboard appeared, with prompts to help me customize my store.
Store Builder
One of the attractive features provided by Cratejoy is the store builder, which avails you of a ton of options so you can create the perfect store interface for your subscribers. You get access to fully customizable themes so that you can change fonts, colors, and images to reflect the nature of your business. A simple drag and drop feature plus a preview pane makes building your store a faster, easier process.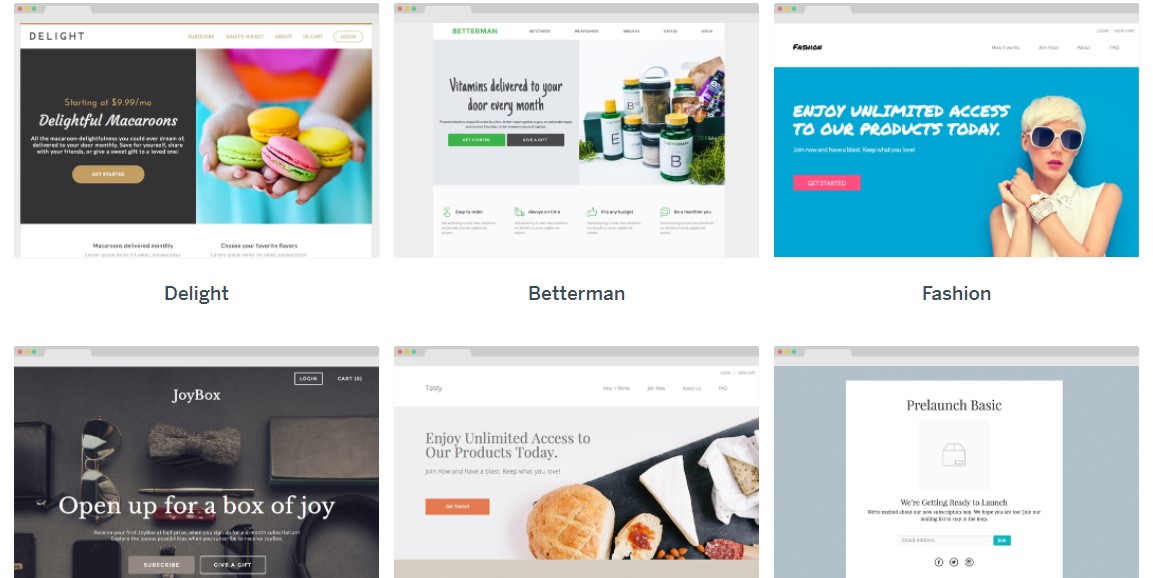 I liked the fact that once the store goes live, it can be accessed from both mobile and desktop. This makes it possible for anyone without coding knowledge to make a fully functional store at no expense.
Inventory Management
Cratejoy makes it easy for you to list your products and keep track of stock as you complete subscriptions. You can add products to your store one by one. Aside from the right names and product descriptions, you can include photos and videos of the product.
The platform lets you set the price for each product and the billing cycle before the product goes live in your store. Another useful product management feature is determining how your store appears to shoppers. You can rearrange products, shifting how they appear to customers so you can finish inventory before it expires.
You can also hide some products so that inventory that has expired or needs modification is not seen by shoppers. These inventory management tools ensure you have total control over your store at all times.
Subscription Management
Once your store starts to gain popularity, managing all box subscribers can become taxing. However, Cratejoy's subscription management features make this process a lot easier. The Subscriptions dashboard contains multiple tabs where you can see details like customers' subscription status, products boxes they are subscribed to, and their subscription term.

The dashboard can be filtered, so you see all pertinent information at just a glance. The contents can also be exported out of Cratejoy so that you can use the subscription lists for other functions, like marketing.
Marketing Management
Cratejoy does a lot to help you get new subscribers to your store, whether or not you already have an existing customer base outside the platform. One of the useful marketing features is social media marketing assistance. The platform has partnerships with influencers on sites like YouTube, Facebook, Instagram, and blogs which can help create demand for your products.
Email marketing is another way to keep your current subscribers engaged and attract new ones. Aside from creating an email marketing campaign for your store, you could also add your store to Cratejoy's email lists. Cratejoy's marketing emails reach over 150,000 subscribers and recommend stores to customers based on their interests. This makes it easier for your store to be discovered by thousands of new customers.
The platform has a Coupons dashboard where you can see all active coupons and monitor how they are used. You can decide which products coupons apply to and what type of discount customers are offered.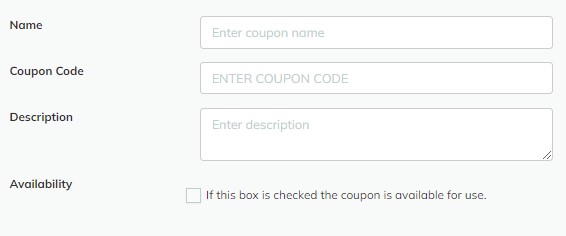 Shipping Management
Fulfilling orders is the only way to maintain subscribers, and Cratejoy simplifies this process for store owners. The Shipments dashboard lets you see all necessary elements about all subscription orders. You can decide which products are shipped, set the shipping cycle, so products are automatically shipped, and track boxes as they are in transit.

Cratejoy allows you to create and print labels directly from the platform, which I found to be a handy feature that reduces the busy work involved in fulfilling orders.
Subbly – Main Features
Ease of Use
Creating an account with Subbly is a straightforward process. You can sign up via email or using a Facebook account. The platform does not have a free plan, so you will have to provide credit card details and details about your business.
After the signup process, you will be led to a dashboard so you can set up your store.
Website Builder
Subbly offers a website builder to which you can add a checkout option so browsers can shop products from your store. In addition, the builder uses several features to help you fully customize your website.
You can use one of the hundreds of website templates from Subbly's free collection to model your site. These templates made it easy for me to have a website that fully reflects my store despite not having a graphic design background.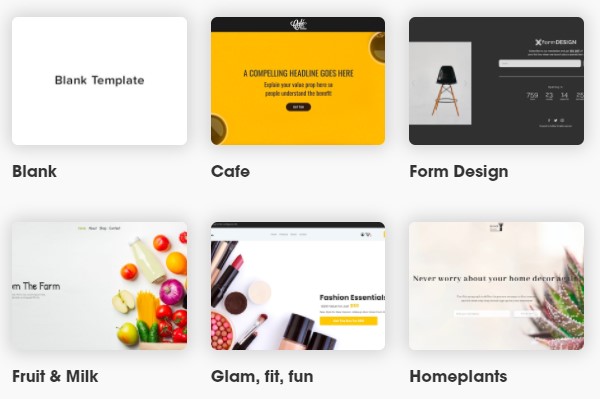 Part of building a website for your store includes custom elements like a logo and product images and videos. Subbly lets you do this without charging extra for any of the tools. In addition, a visual sitemap helps you create a natural user interface.
Another useful feature of the website builder is the SEO tool. The tool guides how to optimize elements on your store so internet users can easily discover them., including on social media.
I liked the fact that you can build a mobile-friendly website without requiring any coding or web design knowledge. In addition, this provides your store a wider reach since many people use their phones to browse the internet and shop online.
Store Management
Subbly gives you total control over your store, including managing payments. The platform offers SCA and PCI compliant payment processing, so you don't need third-party plugins to handle subscription payments. You can add a payment platform to your store, including multiple systems for your customer's convenience. PayPal, Stripe, and other payment platforms can be easily integrated into a Subbly store.
Managing sales tax can be exhausting for a small business, and Subbly makes this easier. The platform calculates and handles sales tax and VAT regardless of where in the world you're selling.
Marketing Management
You get a lot of marketing features when you use Subbly, all designed to help you get your first subscribers and increase your store's reach. You can offer discount codes and coupons to new and existing customers to entice them to complete their purchases. The platform lets you design attractive coupons and set the terms for how customers can apply them.
Referrals are a great way of getting organic subscribers, and Cratejoy has an in-built refer-a-friend tool. Once you activate it, customers get nice perks each time your store's referral link is used by a new customer.
SMS and email marketing are great methods for maintaining a relationship with subscribers. Use Subbly Automations to create a schedule for marketing messages that let your subscribers know of any new products or offers from your store.
Subbly also has loyalty programs that reward long-term subscribers. The cart abandonment feature helps increase your conversions by targeting customers with offers they cannot refuse.
Subscription Management
Subbly has a range of tools to help you grow your subscriber list and your business. The platform offers subscribers the ability to manage their subscriptions and accounts so that you have less work keeping your clients happy. Customers can also decide which products they want to receive on a subscription basis, curating their boxes with products from your store. Handing subscribers control reduces the amount of work you do in your store.
Subbly has an inbuilt CRM system that lets you edit customer details to reflect their current subscription status. You can access details for specific customers by using the filter feature, which saves you a lot of management time. The platform's customer management features make it easy to send marketing and promotional information. Subbly Automations lets you customize triggers to determine what kind of marketing messages are sent and when.
Subscription billing features let you automate subscription dates for better store management. It also lets you set rules on various factors, like trial periods, commitment periods, and failed payments.
Cratejoy vs Subbly – Analytics
Cratejoy
Cratejoy has an Analytics dashboard that gives you access to important metrics about your business. The General section gives you a monthly overview of your store, including revenue generated and taxes you're owed by location. You can also keep track of the traffic your store gets and any order or subscription cancellations initiated by your customers. This way, you know who to target with enticing marketing offers in your next campaign.
Subbly
Subbly has multiple analytics tools that help you keep track of how your business is doing. The Analytics platform keeps all the necessary information within easy reach.
One of the important aspects you can keep an eye on is Churn. Churn Insights show you how many customers you're losing and why. The cancellation forms issued to customers when they unsubscribe from your store provide this information.
You can embed tracking codes into your store and website to see how your marketing efforts are faring. You can see how browsers interact with your store and enhance optimization to increase and direct traffic.
Cratejoy vs Subbly – Integrations
Cratejoy

Cratejoy has a wide range of apps and platforms that can be added to make store management much easier. The platform supports integration with payment and marketing platforms, so you can seamlessly automate these functions. This is a full list of Cratejoy's integrations.
Subbly
Subbly allows integration with payment, marketing, shipping, and other platforms that make managing an e-commerce store easier. The platform also has an API, so you can customize it to suit your business needs fully.
Cratejoy vs Subbly – Customer Support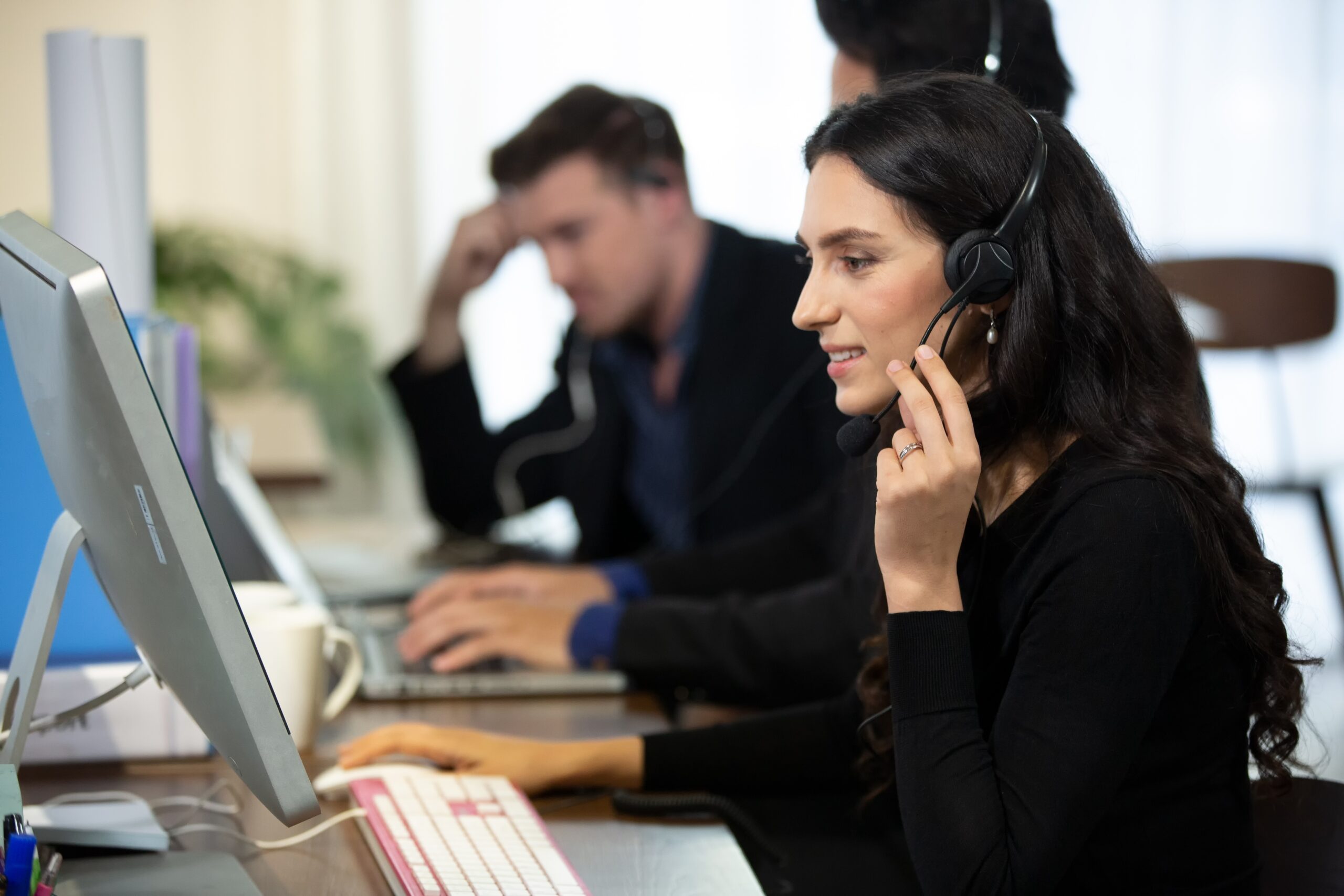 Cratejoy
Cratejoy offers two main types of customer support. The first is through its Subscription School, an online database of articles and videos that will guide you through setting up your store and give you updated tips on how to get subscribers.
Cratejoy also has a responsive customer support team through its Chatbot. If you need urgent support, you will need to submit your email so a customer support agent can contact you at the next possible opportunity.
Subbly
The platform has an active customer support team that is readily available to deal with your queries. A chatbot on the site will connect you to a customer support agent within 10 minutes.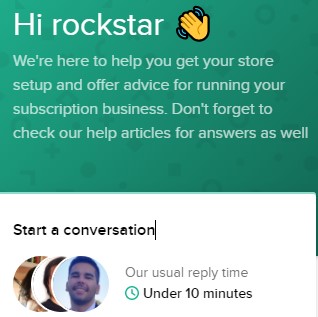 There is also a knowledge base with articles to help you troubleshoot the most common problems you face with your new store.
Cratejoy vs Subbly – Pricing
Cratejoy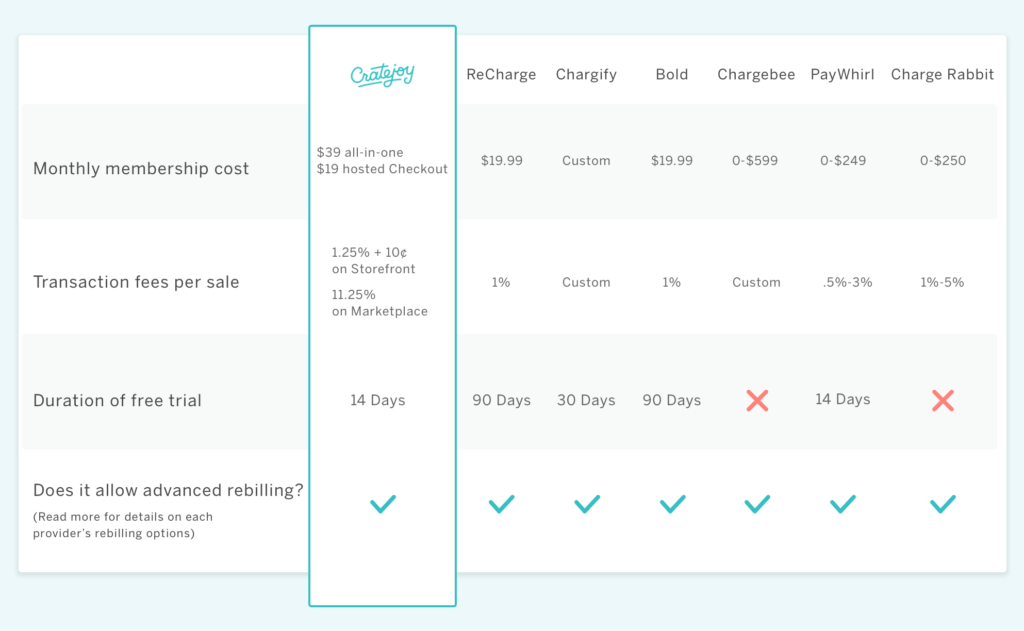 Cratejoy has two plans: Marketplace Only and All Access plans.
Marketplace Only Plan
The Marketplace Only plan is completely free. Each sale you make will incur a transaction fee of $0.10 + 1.25%.
The plan offers the following benefits:
Fully set up and customize your store
Cratejoy Marketplace product listing
Receive subscriptions
Access to over 30,000 unique daily views
Transact in 138 currencies
Cratejoy fraud protection
All-Access Plan
This plan costs $39 per month and offers all the benefits of the free place, with the following on top:
Website building
Mobile-ready store
Web hosting
SSL checkout encryption
Tax calculation & collection
Cratejoy App Store
Shipping labels
Advanced customer support
Custom store domain
Subbly
Subbly has 4 price plans, billed either monthly or annually. Each plan has a 14-day free trial once you add your credit card details.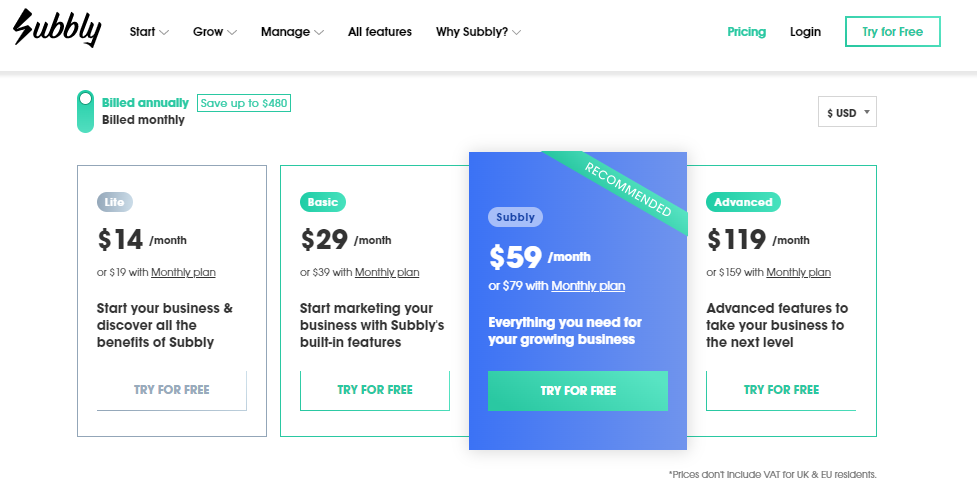 Lite Plan
This plan costs $19 if billed monthly and $14 a month if billed annually. It offers these benefits:
Free store migration
Customer portal
24/7 email and chat support
Unlimited product listing
Unlimited subscribers
Custom checkout domain
2 shipping regions
Up to 25 cart abandonment emails
5 customer referrals
Unlimited coupons
Basic Plan
This plan costs $39 if billed monthly and $39 per month if billed annually. It adds some of these features in addition to the ones in the Lite plan:
Custom site domain
5 shipping methods
5 shipping regions
Local delivery & pickup
Gift vouchers
2 store languages
200 cart abandonment emails
20 customer referrals
1 subscription funnel
Custom cancellation
Subbly Plan
This plan costs $79 if billed monthly and $59 per month if billed annually. It offers these additional features:
Up to 5 store languages
Custom checkout domain
Unlimited shipping methods
Unlimited shipping regions
Dynamic price calculation
Unlimited referrals
Full churn suite
Advanced coupon rules
3 subscription funnels
Unlimited surveys
Up to 3 users
Advance Plan
The plan costs $159 if billed monthly and $119 per month if billed annually. You can expect the following additional benefits:
Unlimited store languages
Full cart abandonment suit
Unlimited customer referrals
Full automation capabilities
5 subscription funnels
Up to 5 users
Cratejoy vs Subbly – Alternatives
Shopify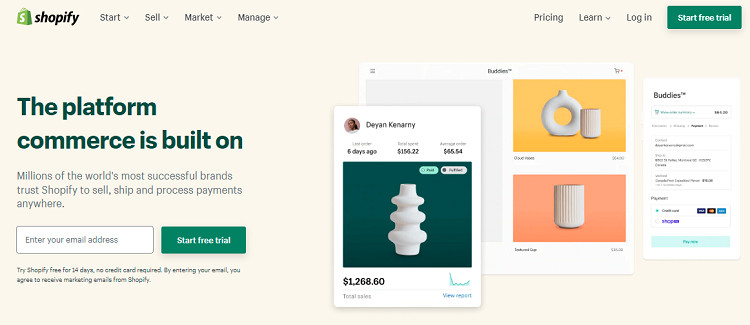 Shopify is one of the more popular e-commerce platforms, offering full store customizability to all users. Take a look at this Cratejoy vs. Shopify comparison to see if it is the right platform for your business.
Etsy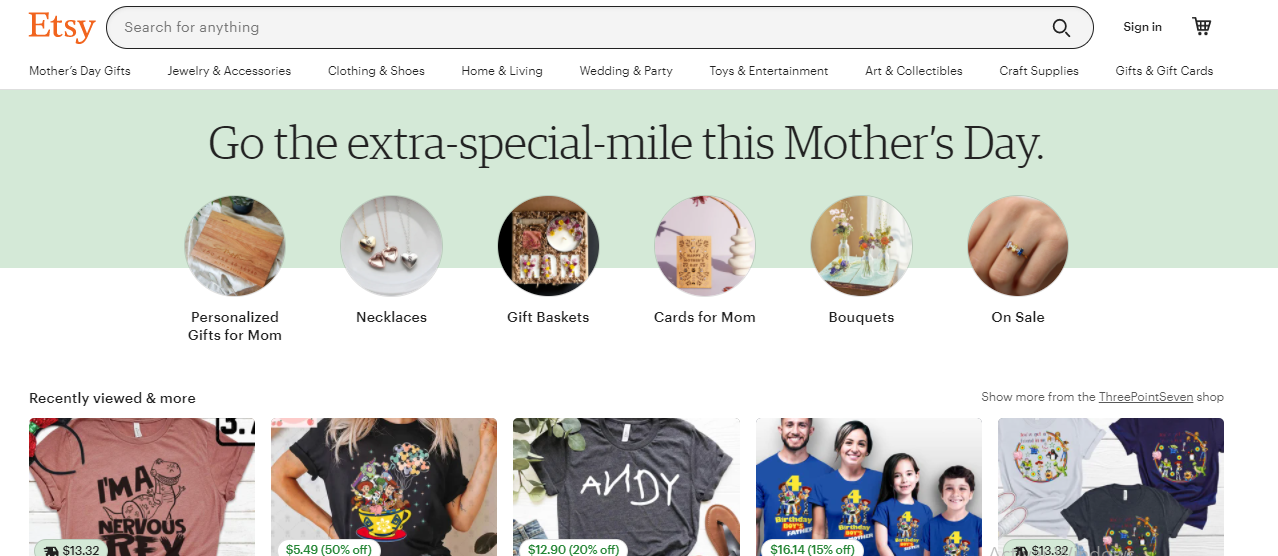 Etsy is a beloved platform for sellers who offer unique products, e.g. art. While it is not a subscription platform, Etsy is still a rival for e-commerce platforms like Shopify.
Squarespace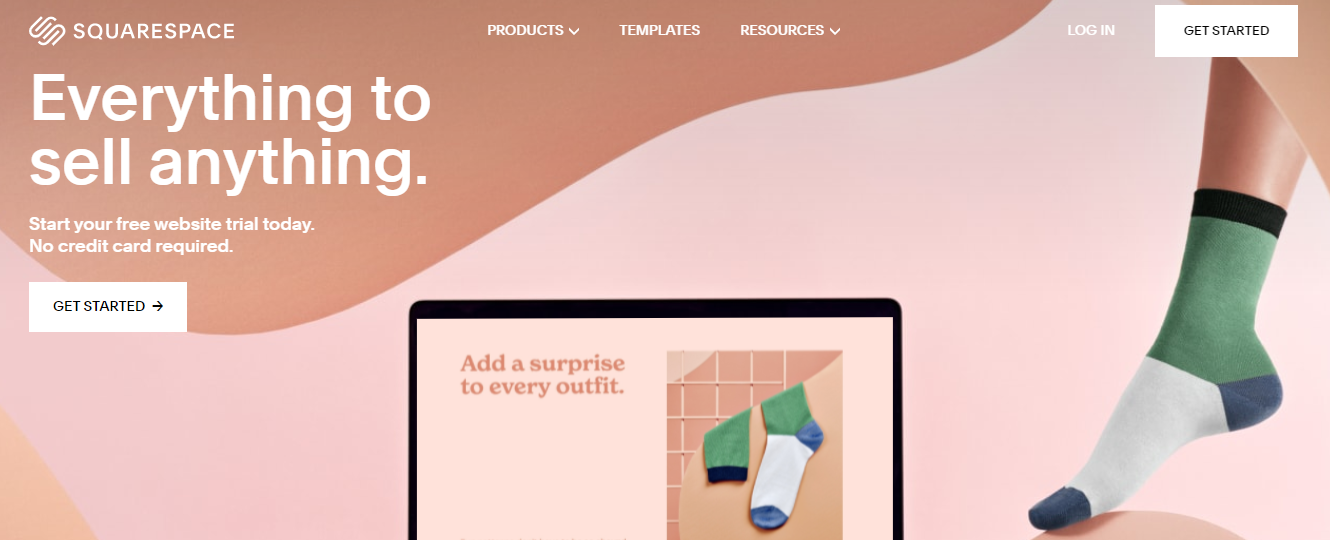 Squarespace is an e-commerce platform where you can build your store from the ground up, much like Cratejoy and Subbly. You can gauge its capabilities using this Etsy vs. Squarespace comparison article.
FAQs
Question: What are the cancellation options for Cratejoy and Subbly?
Answer: Both Cratejoy and Subbly allow you to downgrade your payment plan and lose the perks of your current plan. If you decide to go ahead and cancel, then you will lose all data on your store and not enroll new subscribers.
Question: What is Cratejoy vs Subbly refund policy?
Answer: Cratejoy and Subbly do not offer refunds for account cancellations. If you're not satisfied with the platforms for any reason, you can cancel your subscription but won't receive a refund even if the subscription period is yet to end.
Question: Do Cratejoy and Subbly have mobile apps?
Answer: These two platforms do not currently offer Windows, iOs, or Android apps. However, you can manage your store easily on each platform if you have integrated payment, shipping, marketing, and other platforms with mobile apps.
My Verdict: Cratejoy vs Subbly
Both Cratejoy and Subbly are great platforms for subscription businesses. The platforms are easy to use and offer great features at very affordable rates. I found exploring both platforms quite fun.
I would recommend Subbly to big-box subscription businesses. The platform's features and pricing are suited for larger businesses, and its lack of a marketplace makes it more suitable for businesses with an established customer base.
While Cratejoy can scale up with a growing business, it is a great site for individuals who want to monetize their hobbies or smaller stores that want to venture into the box subscription business without investing too much money on a platform.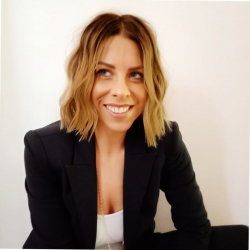 Latest posts by Maddy Chiffey
(see all)
Get 40% OFF for 3 Months