Last Updated on August 18, 2023 by Ewen Finser
I get a lot of emails. A lot of emails.
I remember first creating my Gmail account in college. I was applying to many part-time writing gigs and internships and wanted a better email provider. My brother recommended I keep my Gmail professional and keep all my shopping accounts on my older Yahoo email.
Did I follow that advice? Nope! When I ordered products and signed up for loyalty programs, I used my Gmail account.
And from my writing career, publicists got ahold of my email, so I receive limitless press releases. Over 10 years later, my Gmail inbox is currently at over 25,000 emails!
When I discovered inbox cleaning services, I felt I had an answer. Mailstrom was one of the first services I discovered.
While there are aspects of Mailstrom that I like, I quickly realized this isn't the email cleanup service I needed.
I was on the hunt for the best Mailstrom alternatives, and want to share my picks with you!
Bottom Line Up Front
SaneBox is my favorite Mailstrom alternative. When I signed up, it identified my most prominent junk emails, and I was able to separate them from my important emails. Since then, SaneBox has been working in the background, separating my emails into different folders.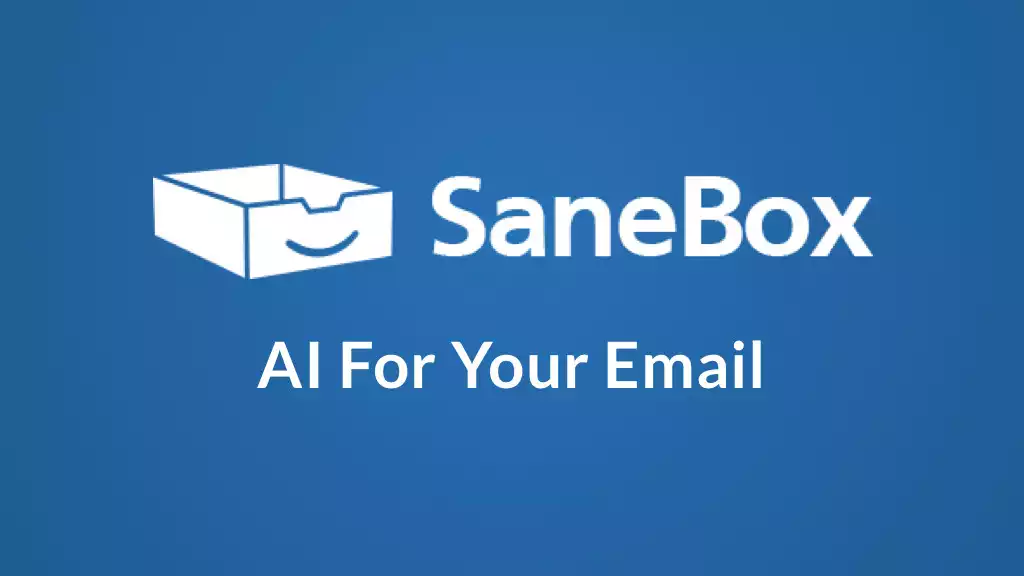 Tips When Choosing the Best Mailstrom Alternatives
While I recommend all of these Mailstrom alternatives, some of these options may fit your needs better. I suggest considering these tips before choosing any Mailstrom alternatives.
Reputation: the Mailstrom alternative you choose some be a trusted one, known for providing excellent service. While there may be some newer ones on this list, I suggest first considering the ones that have a devoted following and a massive consumer base.
Personalization: everyone has different email preferences. While I ignore email messages promoting sales and coupons (promotional emails), my mom looks at those emails daily. The email cleanup service you choose should offer some level of control on your end, ensuring you only delete the emails you don't need.
Security: your email can contain sensitive personal data. Always ensure the Mailstrom alternative offers the security you need. The service should have an SSL and encrypt your data to keep it safe from hackers. Depending on what you use your email for, such as work or business, you may need more robust security features.
How I Chose These Alternatives
I used the above advice to choose these alternatives, as well as some of these other factors.
User-Friendliness: all tools and software you use should be user-friendly, and this extends to your email cleanup service. This is especially true if you'll be using your email cleanup tool daily. Every tool on here is user-friendly, ideally as efficient or more than Mailstrom.
Price: I ensured none of these email cleanup tools cost an arm-and-a-leg. If an email cleanup tool is too expensive, it isn't worth using. This is especially true if you'll use a Mailstrom alternative for the long run–you don't want to spend more than you have to get a clean email inbox.
Scalability: all email cleanup services have different pricing tiers, but it can be difficult to know which plan you should use. I'm the type of person who will choose the free or cheapest plan, and upgrade when I feel it's necessary. I researched all these pricing plans for scalability.
Effectiveness: if a tool is promising to clean my inbox, I expect the software to do the hard tasks. All of these alternatives will clean out any junk or spam in your email, saving room for more important emails.
My Favorite Mailstrom Alternatives
Are you ready to discover the best Mailstrom alternative? Here are a few of my favorites.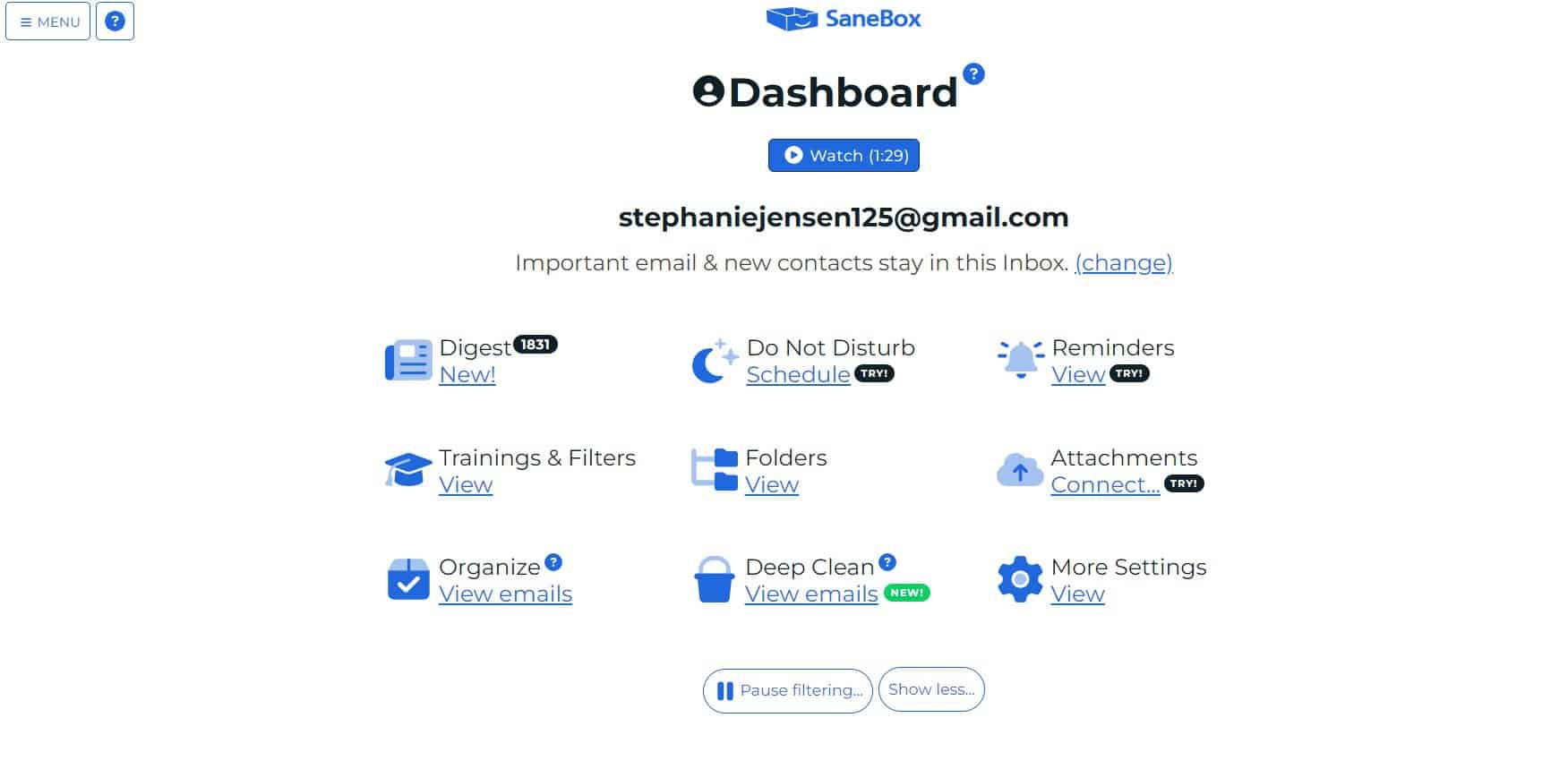 Out of all these alternatives, SaneBox is the one that makes email truly manageable. They offer a 14-day free trial, so I had to sign up for that one.
SaneBox immediately connected with my Gmail account, and it only took them a second to find all my junk email.
You have flexibility in choosing which emails SaneBox should delete and which ones to keep. It's called the SaneBoxBlackHole, which I think is pretty funny.
When organizing my emails, I couldn't believe SaneBox found over 700 junk email addresses! Some were important, but I was able to block most of them.
SaneBox will also move all newsletters to the SaneNews folder, and they even have a SaneLater folder that will organize non-priority emails.
After this initial clean-up, SaneBox will work in the background, removing unnecessary emails.
You can scan these emails before they're permanently deleted to ensure that SaneBox doesn't delete anything important.
I noticed that SaneBox displays the emails weirdly, so it can be tricky to know who the sender is.
They're also not clear on some of their folders, such as "SaneReceipts." Otherwise, these are just minor annoyances.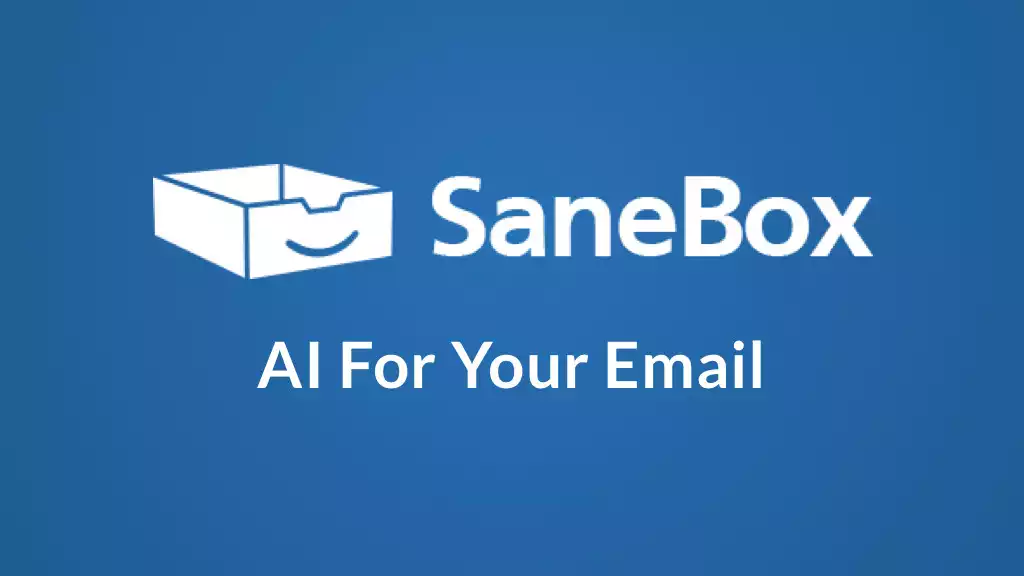 Pros
Cons
Sometimes displays sender emails oddly
SaneBox Compared to Others
If you are curious about how SaneBox directly compares to other productivity apps related to a cluttered inbox, check these out: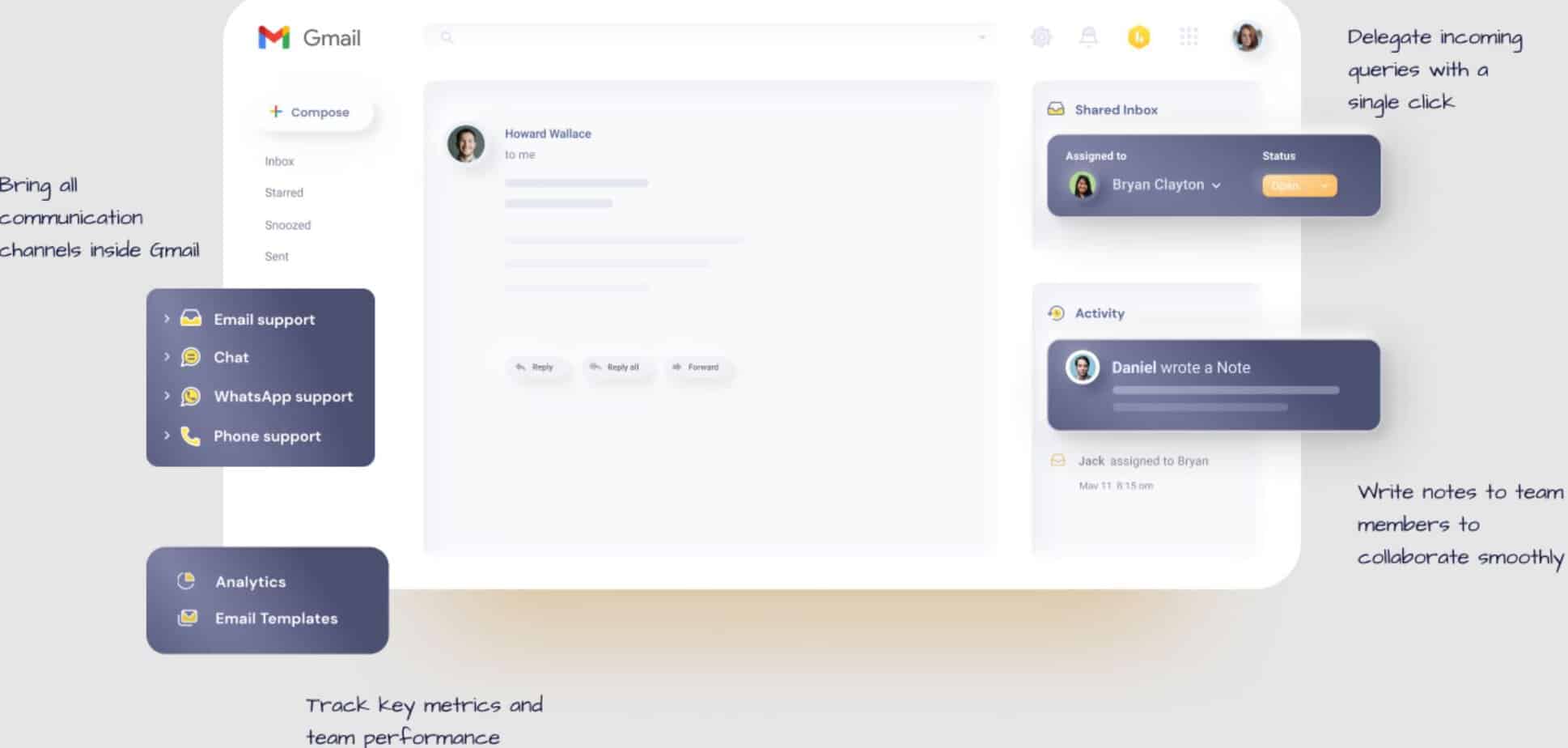 If you use Gmail for business, I suggest choosing Hiver–especially if your workspace communicates with clients or other third parties frequently.
All the CC'd and forwarded emails can take over your email and make it difficult to get organized. Trust me, I've been there.
Hiver almost works like a project management platform on email. With Hiver, you can share inboxes with your team and even assign managers.
I think it's neat how you can tag team members in an email. I've used nearly every project management platform out there and would love it if I was able to do everything over email. With Hiver, that's possible.
Hiver offers an admin panel, and you can make many customizations for each folder. You can create numerous email templates and even share email drafts.
Speaking of email drafts, this area is pretty clunky. But if you ever have issues with Hiver, their support team is super fast and responsive.
Their pricing structure is also pretty complex. They offer different solutions for specific industries, and it can be hard to decide which plan is right for you.
For example, I'm a freelance writer, and they don't offer a solution for me.
Pros
Easy set-up
Connects with Gmail
Organizes work emails
Project management over email
Improves business email communication
Cons
Weird pricing structure
Drafting a shared email isn't user-friendly

While Boomerang isn't as powerful as Mailstrom or SaneBox, it offers some of the features that these platforms boast.
For example, one of my favorite SaneBox features is the SaneLater folder, where you can put all unimportant emails in a separate folder and return to it at another time.
If you want to expand on that, use Boomerang. Boomerang combines the best of a messaging app, like Slack, with an email message format.
You can set statuses (such as "Away") and turn off email notifications. If you need to send an email but don't want the recipient receiving it that second, you can schedule email sends.
You can also track emails, and Boomerang will remind you to send a follow-up email if necessary.
You can also use Boomerang to schedule meetings, making it a great alternative to other scheduling programs.
I also really like the Respondable tool. Respondable uses AI to make email writing suggestions, such as ways to make your emails more actionable.
Grammarly has a similar feature, but I don't think it's as advanced.
Overall, Boomerang is very user-friendly. Boomerang has a free plan, and their paid plans start at $4.98/month.
Pros
Add statuses to your email, such as "available," "busy," and "away"
Can schedule emails
Intuitive and user-friendly
Customizable
Meeting scheduler
Affordable and includes a free plan
Follow-up reminders
Cons
Not as advanced as other tools on this list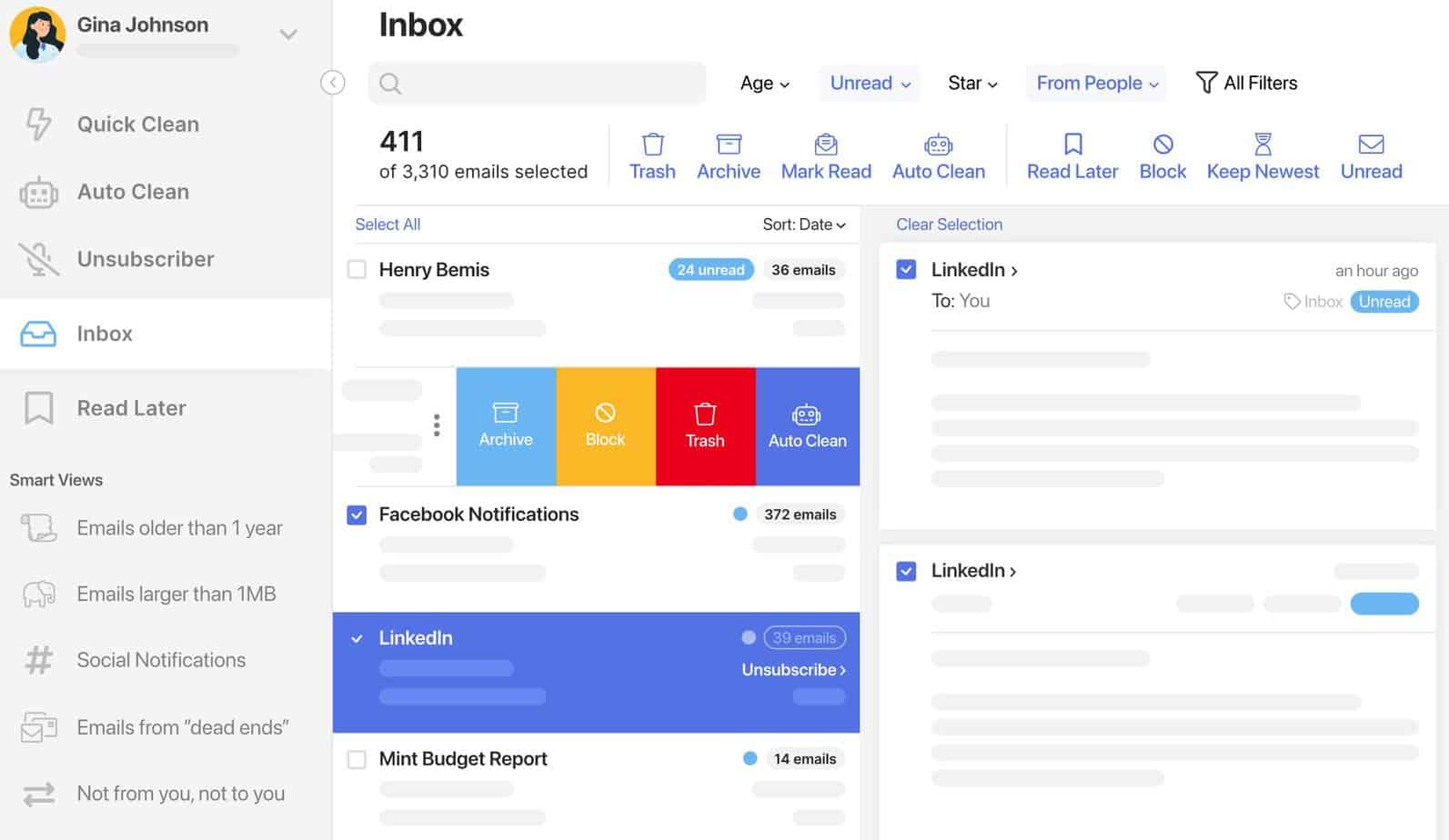 Clean Email is one of the most similar to Mailstrom. You can organize your email to your liking, choosing which emails to prioritize and which ones to throw out.
This is a great way to prevent spam mail, and the program can even mute unimportant emails.
If you're unsure of which emails to keep or toss, Clean Email can make suggestions and can unsubscribe you from different emails.
The reason why Clean Email is down on my list, below Mailstrom and SaneBox, is Clean Email isn't as effective as these programs.
At times, important emails can end up in the spam and unsubscribe lists.
Pros
Filters out useless and junk emails
Categorizes emails into different folders
Connects to major email providers, such as Gmail
Unsubscribes from unwanted subscriptions
Cons
Requires a paid account, and I don't think this platform is worth the money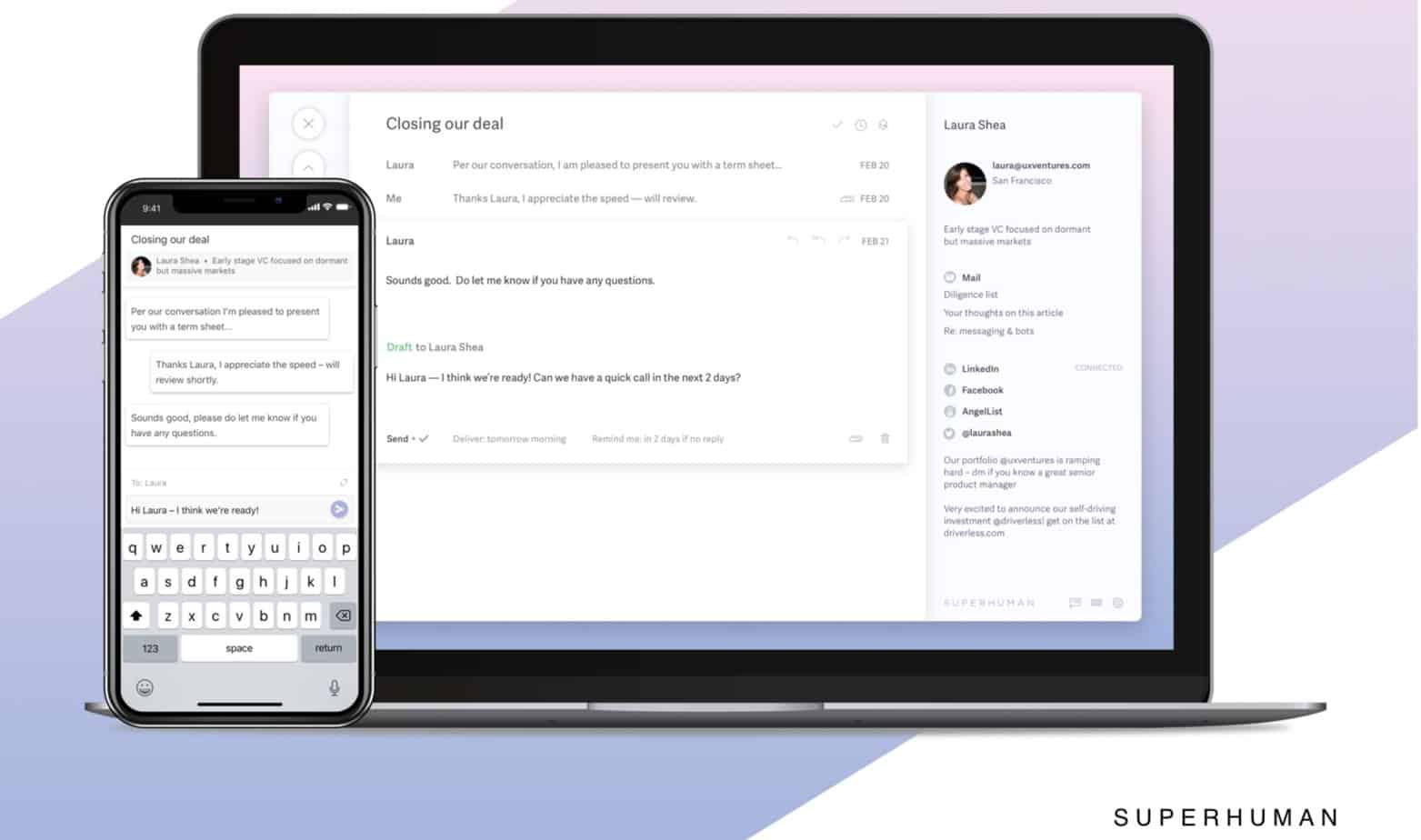 Superhuman is an email service provider that boasts more features than your average email host.
It is expensive–even the individual plan costs $30/month. But with the features it offers, that price is worth it.
First, there's a reason why Superhuman calls itself "the fastest email experience ever made."
It processes all of your emails, which is beneficial if you receive multiple emails a day. Superhuman manages your email by splitting emails into different folders.
This way, you can prioritize what's important and what you can respond to later. You have control over which humans get shifted into which folder, so you never have to miss important emails.
Superhuman also saves more time by automating email responses and can even type up entire emails for you.
That said, I don't recommend relying on this feature. As a human writer, I could be biased, but I'm not a big fan of AI writers.
There are some downsides. As I said, this program is really expensive. While it's a powerful email service provider, the cost doesn't justify the features.
For example, SaneBox is only $7/month, and it's an extremely powerful email cleanup tool.
It comes with a learning curve, but their support team is excellent.
Superhuman also doesn't support too many plugins or integrations, but it can integrate with social media and your calendar.
If you sign up for Superhuman and realized the program isn't working for you, it's easy to cancel your service.
Pros
Separates email into different folders
Integrates with social media and your calendar
Control over which emails get put into each folder, and which ones you snooze
Excellent support
Cons
Expensive
Some tech issues–laggy and slow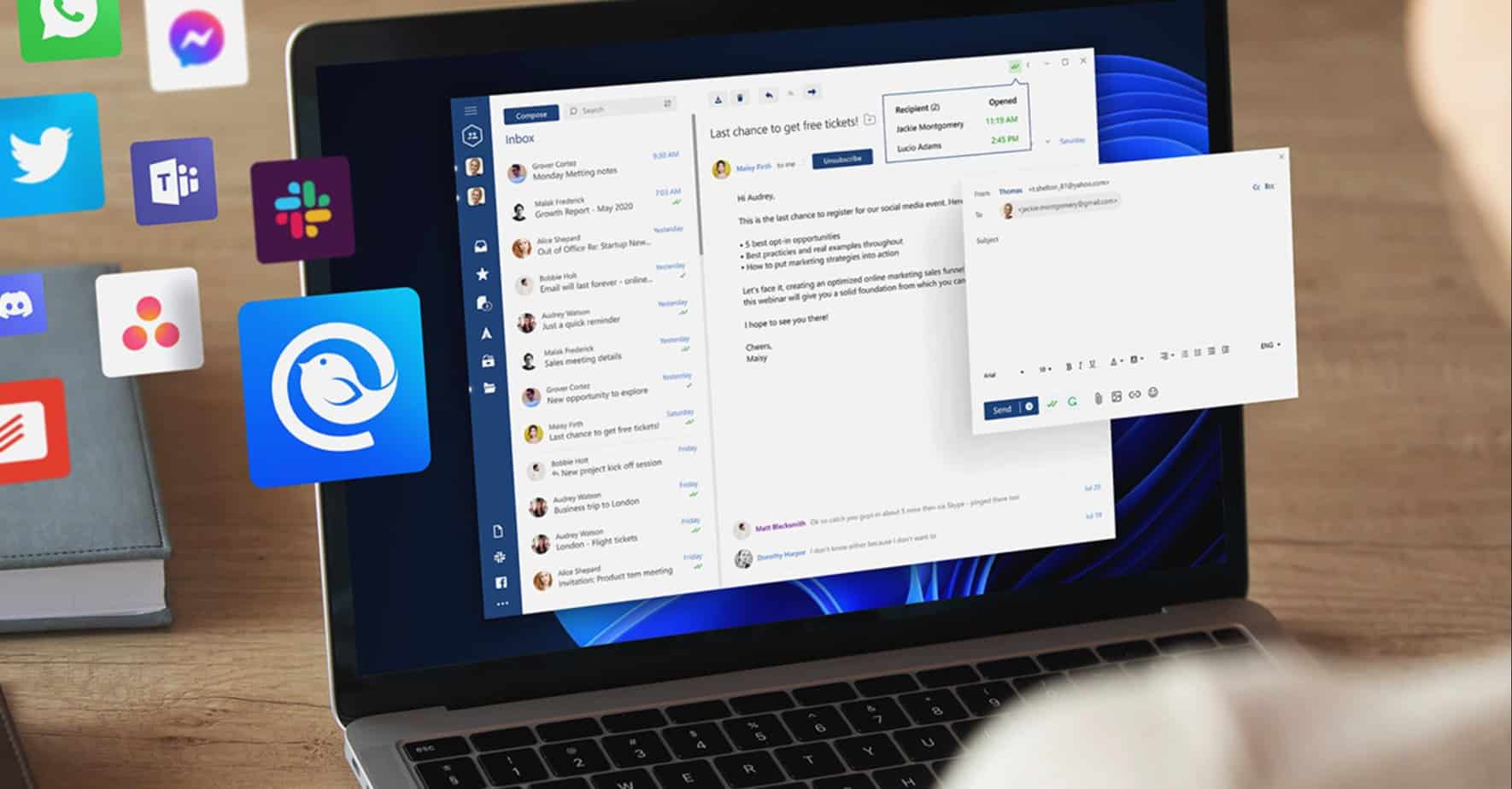 If you have multiple emails (like myself), you can sync them all in one inbox with Mailbird. This one is last on my list because, in all honesty, Gmail offers the same feature for free.
Mailbird does offer some features that Gmail doesn't boast, such as snoozing emails and a speed reader. Even so, I feel most of its features are useless, and they don't have the best support.
I wouldn't use Mailbird except if you feel you need these extra features. If you think you'll be interested in Mailbird, it is easy to use with an intuitive interface.
Pros
Sync different emails into one inbox for one incoming emails overview
Integrates with social media, calendar apps, and Messenger
A great solution for businesses
Can customize chimes
Can snooze emails
Unique features, such as speed reader
Cons
Paid service, not worth it for the features
FAQs
Question: I don't use Gmail. Do these services integrate with Outlook?
Answer: Yes, Mailstrom and SaneBox connect to Outlook. Actually, SaneBox works with all email providers.
Question: Can't I do all this stuff with Gmail?
Answer: As I said, some of the features these alternatives boast can work in Gmail for free, such as Mailbird's syncing feature.

Gmail also separates your emails into different folders, such as Social Media, Promotions, and Spam. However, Gmail's organizational features aren't as good as SaneBox's.
Question: What does an email cleanup service do? And do I need one?
Answer: Email cleanup services connect to your existing email to manage, organize, separate, delete, and unsubscribe from emails. Since these services use AI, you will have a better-organized inbox, sorting all your emails into different folders without you having to lift a finger.
Best Mailstrom Alternatives: Bottom Line
SaneBox is the best Mailstrom alternative. SaneBox is a similar email management software that organizes your emails without you having to lift a finger.
It's extremely easy to use–when I first signed up, it had me select all my junk emails and separated my emails into different folders.
After this phase, SaneBox will continue separating your emails into different folders. You can always scan these folders to ensure SaneBox is organizing the correct emails into their corresponding folders.
While I love SaneBox, it doesn't boast some of the features you may see from competitors. That's why I suggest looking at all these alternatives to find the one that best fits your needs.