There are currently 1.72 billion websites out there. And there's a good chance these websites are powered by a hosting company.
Today, there are many website hosting options. The CMS giants WordPress is powering most of the web hosting providers, offering WordPress hosting to platforms such as Bluehost and Cloudways.
Are you creating a website and are not sure which hosting option is right for you? Bluehost and Cloudways offer many benefits to different customers. While some may benefit from one more than the other, there are specific factors that will interest all customers, such as the difference in pricing and performance.
Here, we breakdown the benefits and disadvantages that both platforms offer customers and recommend a hosting provider.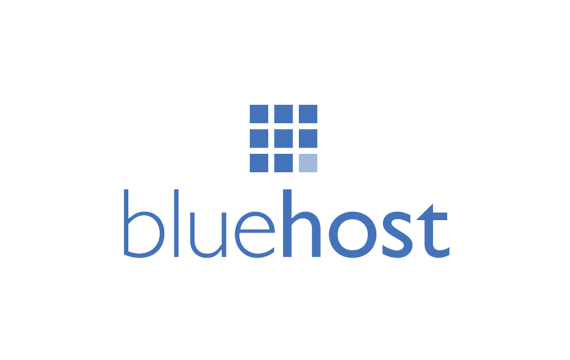 Why I Chose Bluehost?
It's a very affordable hosting solution, Bluehost allows you to build a site with WordPress which gives you complete control and flexibility over your website.
View Bluehost Promos & Discounts
We earn a commission if you click this link and make a purchase at no additional cost to you.
Main Differences Between Cloudways vs Bluehost
The Main Differences Between Cloudways vs Bluehost
Cloudways offers only WordPress managed hosting, whereas Bluehost is a versatile hosting platform, offering different types of hosting for their customers.
Cloudways is younger than Bluehost, whereas Cloudways formed in 2009 and Bluehost formed in 2003
Cloudways offers server customization, whereas Bluehost doesn't
Cloudways supports integrations with Slack and HipChat, whereas Bluehost doesn't offer as many integrations
Cloudways offers a free wildcard SSL certificate, whereas Bluehost only offers a shared SSL certificate
Things to Know About Cloudways and Bluehost
Both offer wonderful customer service, which includes 24/7 live chat support
You only need one account for all of your needs
Both offer a dashboard; while Bluehost's is a standard cPanel, Cloudways offers complete dashboard customization
If you have a WordPress website from another hosting company, both platforms offer free migration
Both offer a native CDN
Both offer unlimited and on-demand website backups
Servers
Web servers are integral because this is where your website files will be stored. Bluehost offers its own standard size in-house servers while Cloudways lets you choose your own server.

There are benefits with Cloudways' servers. First, you'll get more website speed with these powerful servers. Vultr especially goes above and beyond; it uses 3.8 GHz processors and NVMe storage. This not only results in more speed but better website performance and faster CPU processing.
However, Cloudways has one major disadvantage: unless you understand the different server types, you probably won't benefit from this. Cloudways doesn't offer the most user-friendly platform as far as explaining the different types of servers and which ones work best for you. You'll likely have to go in knowing what you want or seek assistance from a website expert.
Because of this, brand new website owners will benefit from Bluehost. Sure, Bluehost offers standard-speed in-house servers. Does that mean they're slow? While there are many factors that influence your website speed (lots of media, large files, etc.), most website owners will have luck with Bluehost's servers.
Technically, Cloudways wins in terms of server size and speed. But Cloudways loses points in terms of user-friendliness and a lack of education. Unless your website has lots of content and large files, most websites perform fine on Bluehost's standard servers.
Dashboards and cPanels
Both Bluehost and Cloudways offer one platform where you can control all website functions, aside from the WordPress dashboard. But Bluehost and Cloudways slightly differ with their platforms.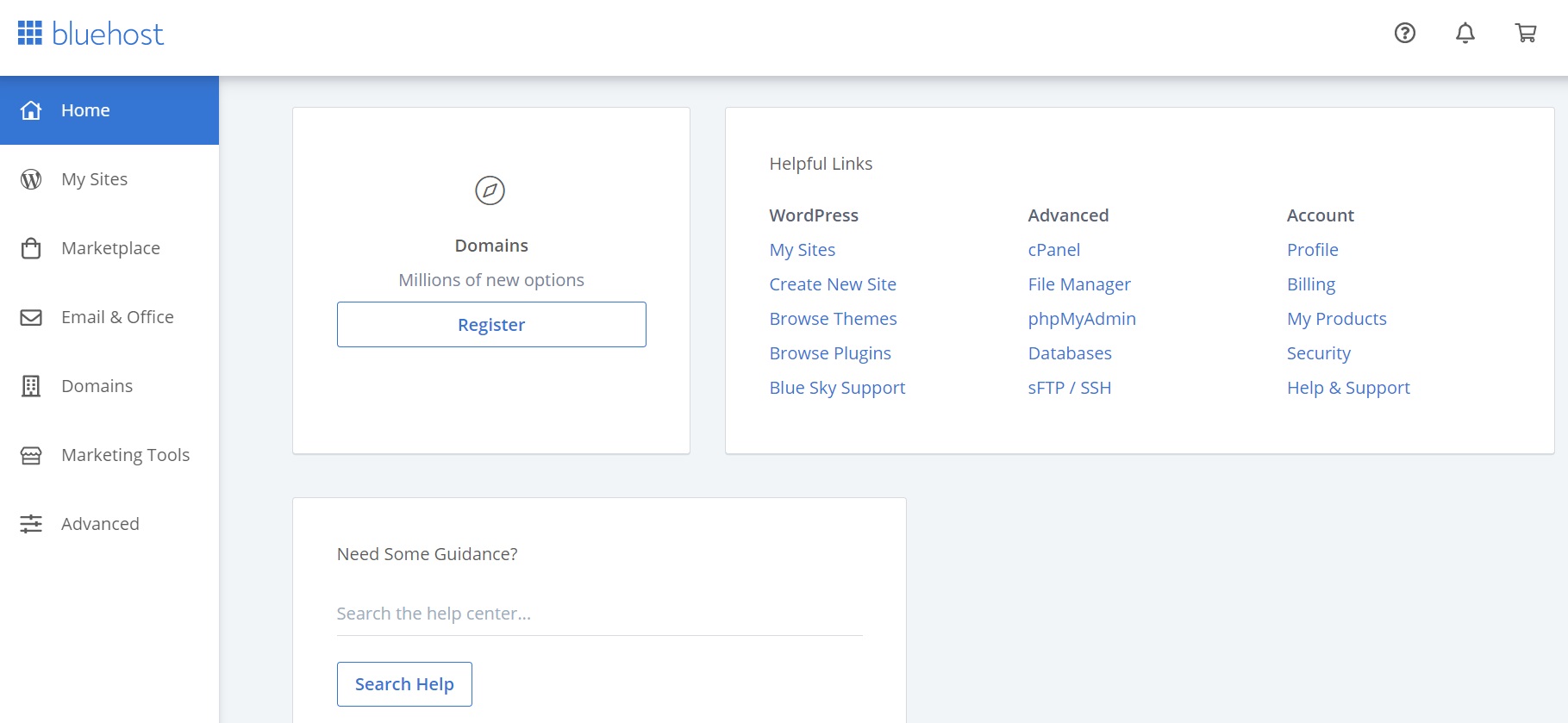 Let's look at Bluehost first. They offer what is called a cPanel (control panel). A cPanel is an interface that simplifies website and server management.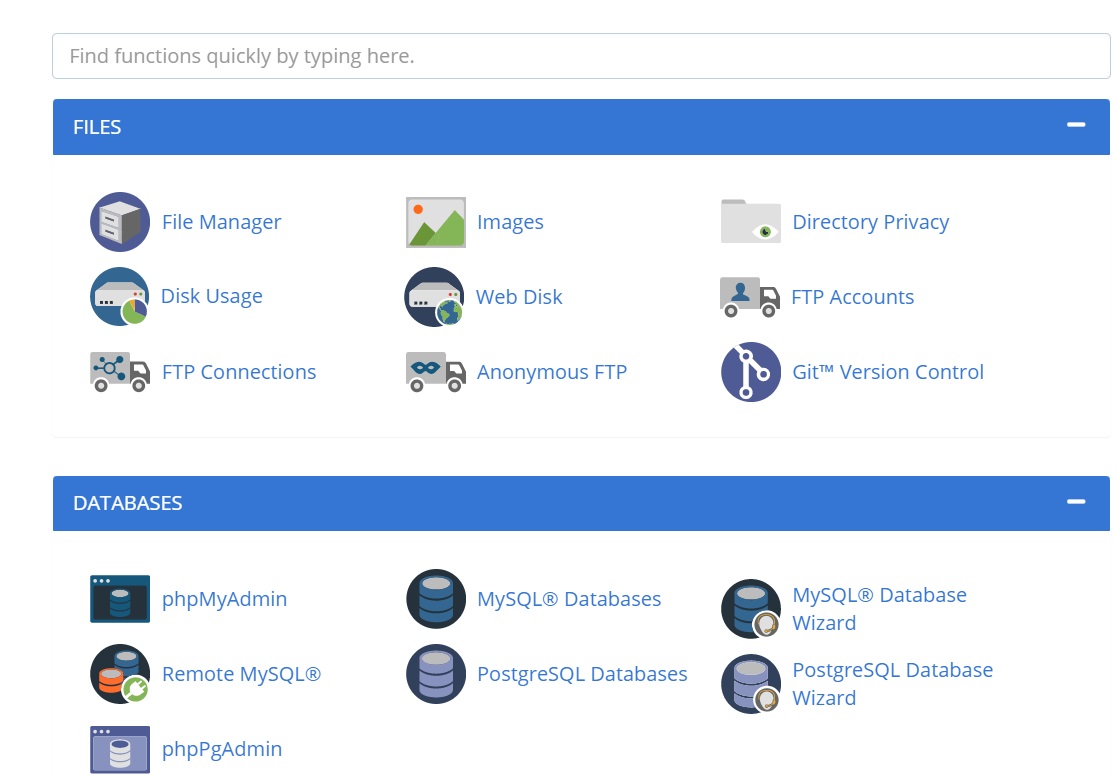 If you never hosted a website before, you'll benefit from Bluehost's cPanel. It has a convenient interface that's easy to learn and use.
However, some website owners want something more advanced, which is where Cloudways comes in. Cloudways offers a customized dashboard. You do have to use a third-party API, which may be too technical for the beginner user.
What if you want to settle for the standard dashboard? How does it compare to Bluehost's minimalist cPanel? After trying Cloudways, I don't find their dashboard to be user-friendly at all.
If the customizations are necessary for you, you'll prefer Cloudways. But Bluehost's cPanel is ideal for all website owners, from the beginners to the more advanced users.
Customer Service
Both Cloudways and Bluehost reign in terms of customer service. Both offer live chat support, 24/7 support tickets, and more. But does one offer better service than the other?
If tech support is what you need, you'll benefit greatly from Bluehost. Their phone and live chat lines are available 24/7. The support specialists are always helpful and fix any website problems immediately.
The only issue is some specialists are more experienced than others. The best-case scenario is you may get one representative who may refer you to their manager. I've had experience with some tech support professionals fixing a problem or installing something that turned out to be unsuccessful. But all I did was talk to another specialist and they fixed the problem. It's slightly inconvenient but I never suffered downtime.
For example, I had issues when I first installed my free SSL. First, I asked support for help and they installed the SSL to my website. When I noticed the SSL wasn't working, I contacted support again. This support professional explained there was an issue during the installation and corrected the mistake in only a few minutes. Like I said, my website suffered no downtime and they resolved the issue quickly.
I did have some problems with billing and switching my plan in the past. Luckily, I had great support professionals and always fixed any issues I had.
In all honestly, I never had to contact Cloudways' support staff. But I did have a representative contact me throughout the duration of my free trial. The representative didn't sound salesy and I felt comfortable knowing I could reach out to him for assistance.
In case a support issue occurs, customers have remarked that Cloudways solved their issues quickly and that they have excellent support staff.
Both platforms offer great service. While Cloudways is more transparent with their pricing than Bluehost, my Bluehost billing issues have always been resolved. Therefore, both hosting companies reign in this category.
Cost
Since WordPress offers a variety of plans, we will only cover the price of their managed WordPress hosting.
One of the downsides of Bluehost is their non-transparent pricing. For example, their introductory prices are discounted and you have to pay full price after you renew your plan. Most don't realize this until it comes down to renewal.
When you first sign up for managed WordPress hosting on BlueHost, they charge a discounted $19.95/month. But after your renewal, you'll have to pay the full $29.99/month.
The amount you pay for Cloudways depends on your server type and size. You can pay as little as $10/month for 1GB of their Digital Ocean server or as much as $84/month for 8GB of their Vultr server.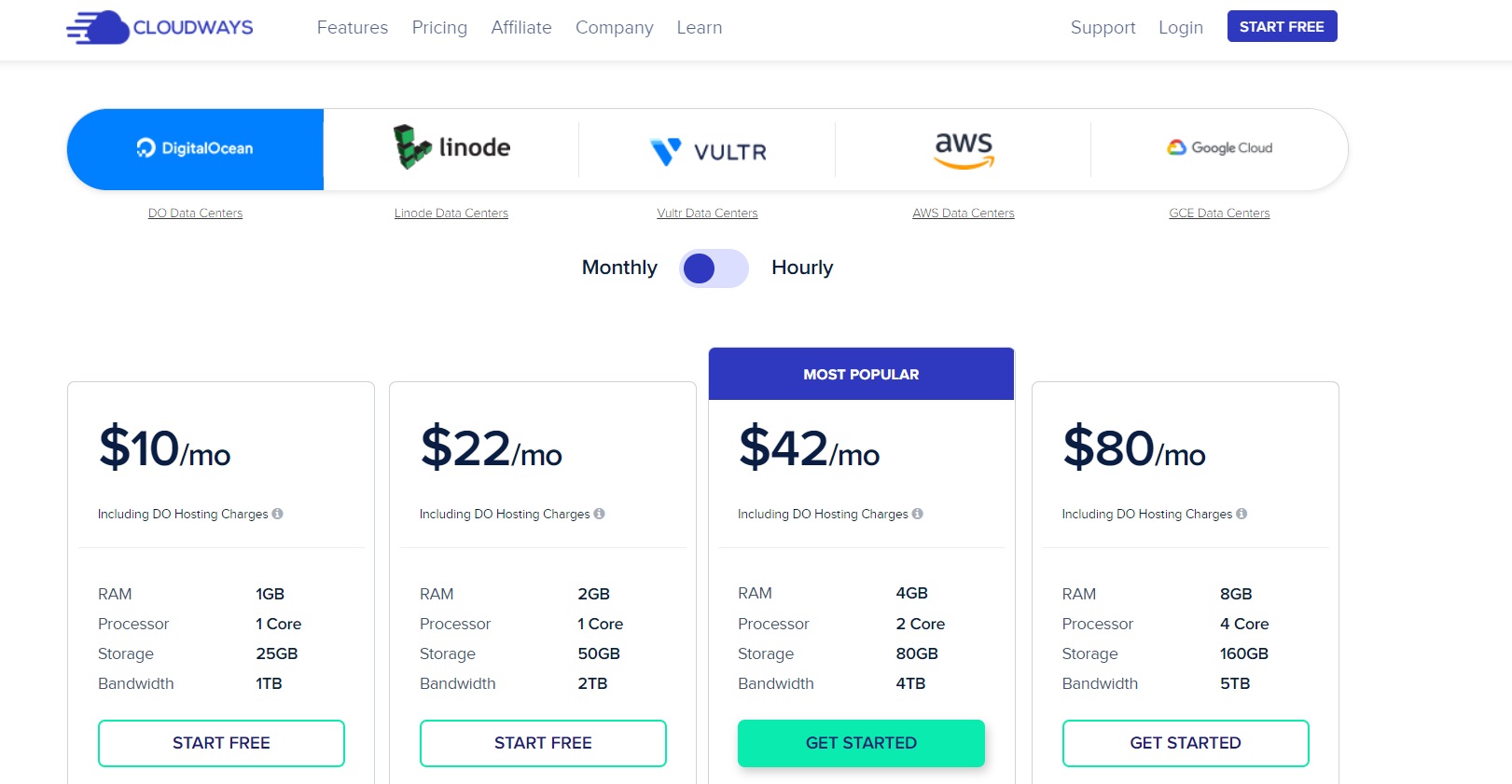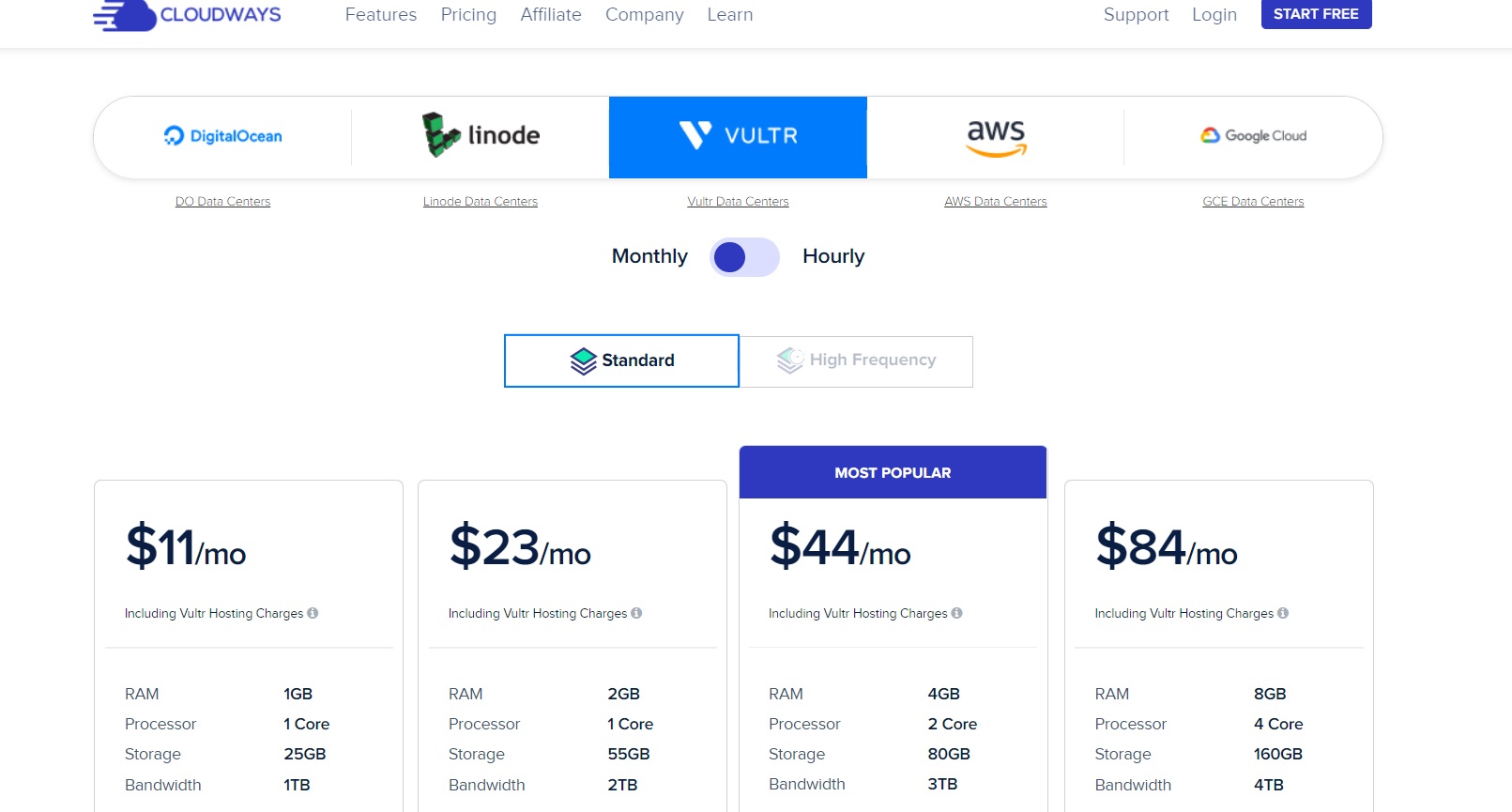 Cloudways offers several different server types. You can see the different prices by clicking on the various servers on their pricing page.
FAQs
Before choosing one platform or the other, read through these questions that customers commonly ask.
Question: Are There Other Alternatives to These Hosting Companies?
Answer: If you're a new website owner, there are many options for you. Host Gator, Network Solutions, and DreamHost are other popular website hosts. You can also opt to host with WordPress directly.
Cloudways customers likely need a more advanced solution. I recently reviewed Kinsta and I like them more than Cloudways. They offer a user-friendly dashboard, equally powerful servers, and offer plenty of education for the technologically inept (such as myself).
Question: Do Either Offer a Free Trail?
Answer: Cloudways offers a free three-day demo while Bluehost offers a free 30-day trail.
Question: What is Managed WordPress Hosting?
Answer: Both hosting companies offer managed WordPress hosting. But what does that mean?
In short, managed WordPress hosting means the host manages all technical aspects of your WordPress website. This includes speed optimization, security, daily backups, updates, scalability, uptime, and more.
In other words, you get premium support from the hosting company. While these plans are typically more expensive, you receive more support compared to a typical website hosting plans.
Question: Do I Need WordPress Managed Hosting?
Answer: Should you choose WordPress managed hosting or another hosting plans? If you're a beginner and creating your first website, you likely don't need WordPress managed hosting. However, it's a good option to choose when your website grows.
This is where Bluehost reigns over Cloudways. Bluehost offers a variety of plans other than managed WordPress hosting, and many of these plans are beginner-friendly. Cloudways is only limited to advanced plans.
Other hosting plans include shared, dedicated, and VPS. With these plans, you're responsible for updates, security, uptime, speed, and other website performance functions.
Cloudways vs Bluehost: The Final Verdict
There is no winner here. The hosting platform you choose depends on your needs.
Cloudways technically reigns in terms of server size and website speed. However, I found their backend wasn't user-friendly. Then again, I'm not tech-savvy at all. Digging more into Cloudways, this is a service for those who are knowledgeable about technical website aspects or have advanced website needs. Beginners probably won't have much use for Cloudways.
I've personally been a Bluehost customer for years and love their service. I have two websites on Bluehost and both run flawlessly. If any issues occurred, support handled them quickly.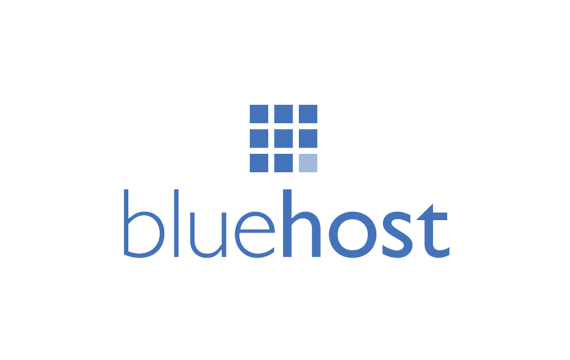 Why I Chose Bluehost?
It's a very affordable hosting solution, Bluehost allows you to build a site with WordPress which gives you complete control and flexibility over your website.
View Bluehost Promos & Discounts
We earn a commission if you click this link and make a purchase at no additional cost to you.
I highly recommend Bluehost for those who are new, who want flexible plans, a user-friendly cPanel, and Bluehost is ideal for those who operate personal websites or blogs, such as myself. But if you're looking for something more advanced, you may be better off going for Cloudways.
Do you need more assistance with web hosting? We offer a comprehensive guide on finding the best web host.
Further read: