Last Updated on January 11, 2023 by DMEditor
In our post, we will be comparing A2 Hosting vs HostGator to help you find out which hosting solution is better for your business.
If you're about to start designing your dream website, then you're probably looking for the best possible web hosting service. If so, you may have come across these two names: A2 Hosting and HostGator. These brands are two of the most reputable web hosting providers on the market.
But, this poses the question: which is best for you?
So, we've diligently compared these two web hosting companies, so you don't have to spend time and effort getting to the bottom of which service best meets your needs.
So let's dive in.
Main Differences Between A2 Hosting vs HostGator
The main differences between A2 Hosting vs HostGator are:
A2 Hosting was founded in 2001 under the name of Iniquinet, whereas HostGator was founded in 2002.
A2 Hosting provides a money-back guarantee at any time, whereas with HostGator you have to apply for a refund within 45 days of your purchase.
A2 Hosting costs around $8.99 per month, whereas HostGator costs as little as $4.95 per month.
A2 Hosting vs HostGator: Key Similarities
Both score an A+ rating with the Better Business Bureau (BBB)

They have the same customer service channels: telephone, live web chat, and email tickets.

Both give customers unlimited data transfer, data storage, and emails.

You can host multiple domains with both providers.

Both boast a server uptime guarantee of 99.90%
Who's A2 Hosting?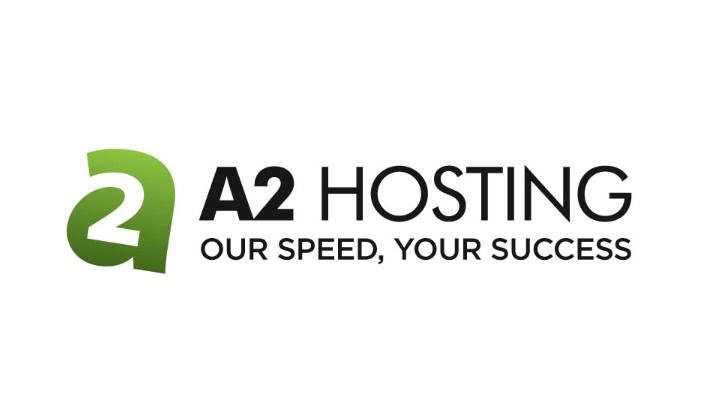 A2 Hosting is a US company that specializes in web hosting solutions for WordPress sites (managed WordPress solution). They're renowned for their incredibly fast service, no matter what kind of website you're running. Whether you're managing a high-traffic e-commerce store or a low-key blog, A2 Hosting won't let you down on speed.
Similarly, A2 Hosting also serves everyone from newbies building their first website to seasoned web developers requiring tailored solutions. You can opt for a dedicated server, typical shared hosting with a cPanel, utilize a VPS, or pretty much any other web hosting combination.
Generally speaking, their users love that the company provides an array of affordable packages, a stable hosting environment, and high-quality customer support.
When A2 Hosting first launched in 2003, it focused on services for web developers. They were one of the first to offer PHP 5 and to support Ruby on Rails on shared servers. However, as A2 Hosting grew, they shifted their attention towards performance.
This followed a customer survey, which indicated that A2 Hosting's users said website loading times, customer support, and web hosting reliability mattered to them most. So, A2 Hosting took this feedback to heart and made the necessary improvements.
As a result, A2 Hosting became one of the first on the market to offer high-speed solid-state drives. Not to mention their full-stack optimizations, which managed to increase page loading speeds by as many as 300%.
A2 Hosting then upped its performance game further by introducing its Turbo hosting platform, which offers the following perks:
Fewer users per server

Pre-configured caching options

Double the amount of physical memory
Features:
A flexible and straightforward-to-use control panel

Limitless bandwidth, sub-domains, FTP accounts, and email accounts

A 99.9% uptime guarantee

There are no lengthy contracts and commitments.

Access to a 45-day money-back guarantee

A free SSL certification

An image library

Website, domain, MYSQL, and script transfers

You can instantly install 52 free scripts onto your account with just a few clicks

$100 Google Adwords and $100 Bing Ads credit

Access to website statistics, including- AWStats, Webalizer, Raw Log Manager, Referrer and Error Logs

You can add online shopping carts, blogs, customer portals, and forums to your website.

You can create password protected directories and customized error pages.

Access to web-based file management, hotlink protection, IP deny administration, and you can redirect URLs

Access to MySQL databases with phpMyAdmin access

Support for the following web programming languages: CGI, Fast CGI, PHP 5 and 7, Ruby on Rails, Perl, Python, and SSL

You can receive emails on your phone via IMAP Support.

Access to unlimited email aliases, autoresponders, and mail forwards

You can create 25 different mailing lists.

Access to award-winning 24/7/365 support via telephone and live webchat, as well as a digital knowledgebase with over 500 video tutorials and more than 680 self-help articles

Automatic weekly off-site data backups

Around the clock monitoring of HostGator's hosting server
Pros
A free SSL certificate
Access to high-quality, 24/7, US-based customer support
A2 Hosting is built for speed, namely through its SSD drives, dedicated turbo servers, and website caching
Windows-based hosting is rare to come by, so it's a real advantage that A2 Hosting provides this alongside typical Linux-powered packages
A2 Hosting boasts advanced security protocol, including dual firewalls, brute force detection, virus scanning, and server hardening.
Cons
In comparison to other shared web hosting providers, A2 Hosting is slightly more expensive. The turbo servers cost more; you only get access to this with their pricier plan.
High renewal rates and a tight 15-day deadline. After their initial pricing, automatic renewal kicks in at their "regular" pricing. Sometimes this can be as much as double what you first paid. You have to send them a written cancellation request "15 days before the beginning of the Renewal Term". If you miss this 15-day deadline, you're forced to pay for the non-refundable renewal plan.
A2 Hosting's cheapest plan offers limited access to standout features such as Turbo Servers, server rewind, and off-site website backups – just to name a few. The same issue applies to the cheapest package on their website builder plan, where you only get a single page.
You have to find and use discount codes that are dotted around their site. Unfortunately, A2 Hosting doesn't automatically factor in their discounted rates, so you'll have to take the time to make this extra step.
Who's Hostgator?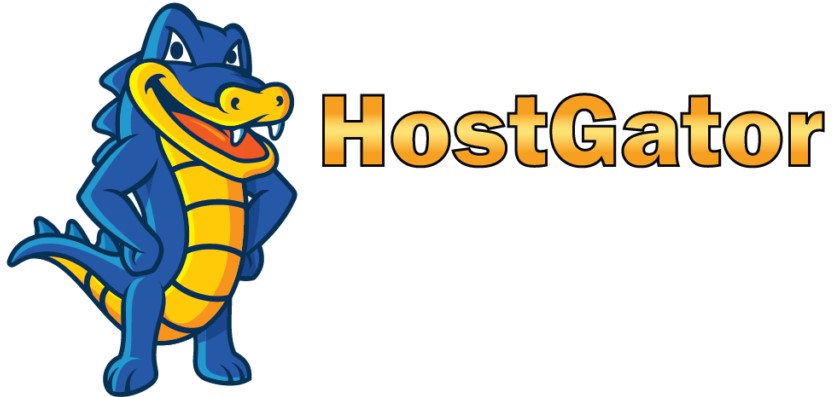 Hostgator, owned by Endurance International Group (EIG), is one of the longest standing web hosting companies out there. Founded in 2002, Hostgator is famous for its low prices and association with the free-to-use Weebly website builder. Hostgator's also well-renowned for its vast number of servers and consistent reliability.
To date, HostGator hosts an impressive 8 million + sites around the world. In fact, they're one of the top ten largest web hosting companies in the world, run by over 850 workers!
Although Hostgator's best known for being a shared web hosting provider, they also offer a variety of dedicated, Windows hosting, and VPS hosting options (VPS Plan).
HostGator's flexible, so if you're hoping to scale your website, they'll do what they can to facilitate that. Hostgator offers near-on limitless options when it comes to picking the right web hosting package. You'll also get access to excellent customer support.
Features:
Unlimited disk space

An easy-to-use control panel

Free website templates

Access to add-ons for privacy, security, and productivity – For instance, when it comes to security, you can download and use SiteLock to keep it safe from cybersecurity threats, safety breaches, and/or hacks. In the unfortunate event that anything like this should occur, SiteLock will inform you the instant they stumble across a concern. You can also opt for the Spam Assassin plugin, which, as its name suggests, prevents spam coming into your inbox. However, most plugins like these cost extra, so don't forget to factor that into your budget.

Root access

SSH

Support for Ruby, Perl, Python, and other programming languages
Pros
Fast web hosting with access to free SSDs
Access to over 400 free apps that you can install in one click
Access to a free and easy-to-use cPanel that makes server management straightforward
Hostgator provides a free web domain
Access to affordable web hosting plan options, if you're on a strict budget, you'll probably still find a solution on HostGator to suit you
Unlimited disk space and bandwidth, so there's plenty of scopes to scale and grow your website
Hostgator offers Windows hosting suitable for both personal and enterprise-level websites that support your ASP.NET site.
Cons
The customer support isn't as robust as the A2 Hosting's and some customers complain about long wait on live chat and mediocre responses
It's more expensive than it appears, as there are always some extras that you need to buy so your sites can function flawlessly
HostGator's Most Notable Features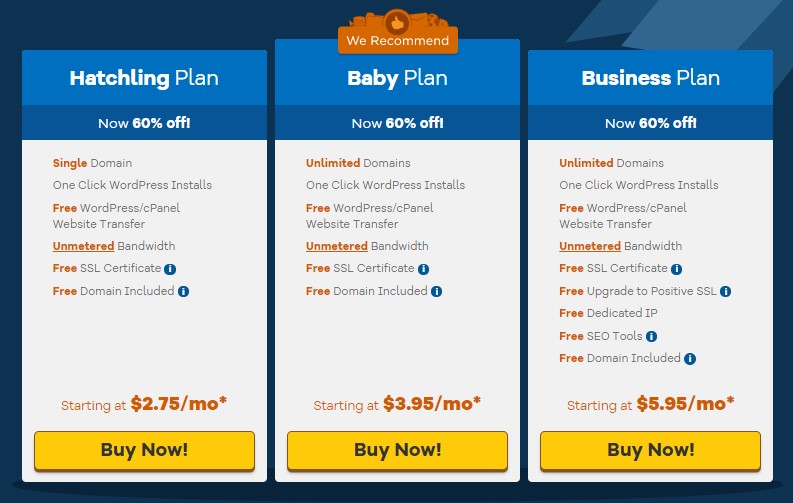 In addition to web hosting, HostGator also gives you all the basics you need to create and launch a website, including around the clock customer support with a real-life person (not a bot) and an easy-to-use website builder. This is an intuitive drag and drop software that makes web design much quicker and easier. There's also a wide selection of mobile-friendly website themes (over 100) and pre-built sections you can use to help craft a professional-looking website.
Thanks to HostGator's QuickInstall tool, you have access to plenty of one-click installations. These work wonders for extending HostGator's overall functionality. As HostGator runs on Linux, Apache, MySQL, and PHP, there are thousands of apps you can install and use with just a click, including:
WordPress Hosting

Joomla Hosting

Drupal Hosting

Magento Hosting

Wiki Hosting

phpBB Hosting
A2 Hosting's Most Notable Features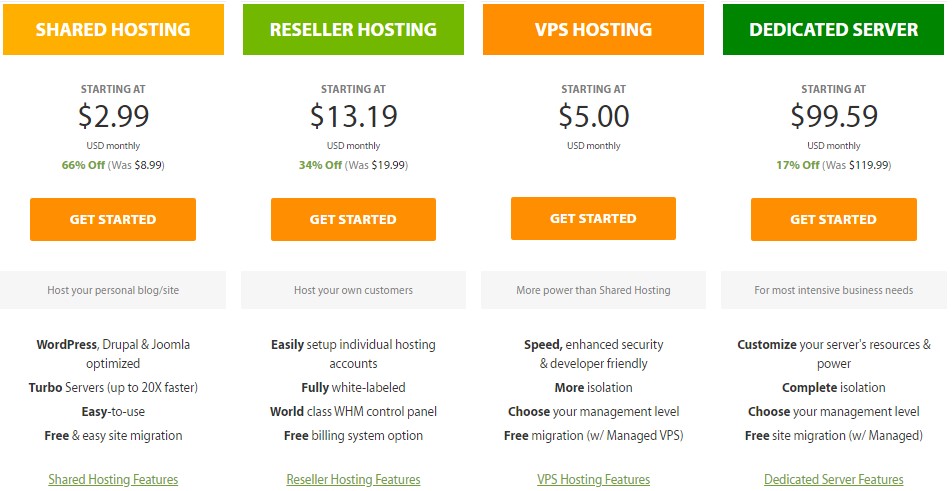 A2 Hosting has even more features and tools than HostGator. Although A2 Hosting one-ups HostGator's money-back guarantee, there are a few things you should note about this policy. If you request a refund past the first 120 days of your purchase, you can only receive funds via PayPal. Also, like other web hosting services, A2 Hosting won't refund any 'additional' services you've taken out. For instance, domain names, setup, migration fees, etc. However, you'll retain ownership of anything that isn't refunded.
Similar to HostGator, A2 Hosting also offers a massive array of web hosting options, for instance, with their VPS plans, you can either opt for an unmanaged server, managed server, discount SSD server, core server, etc.
If you want to extend A2 Hosting's core functionality, you can download and use tons of plugins, including:
WordPress Hosting

Drupal

Joomla

Magento

OpenCart
Not only that but with A2 Hosting, you'll also get access to the following perks:
Faster servers (up to 20 times quicker than average!) – If you opt for their Turbo Server package.

Free account migration from other web hosting platforms onto A2's servers. Just contact their customer support team, ping over your cPanel details, and the team at A2 Hosting handles the rest. However, if you've opted for shared web hosting on their Lite, Swift, and/or Turbo packages, you can only migrate one website over to A2 Hosting for free. If you're a reseller, dedicated, or managed VPS hosting customer, you'll enjoy 25 free website migrations (as long as you have cPanel access to these existing sites). If you don't, A2 Hosting might charge a small fee for the extra time and work needed to migrate your site over.

A 99.9% uptime guarantee

Free SSD – this will boost the speed of your website by up to 300%

Access to PHP 7 software

A free SSL certificate

Access to global servers – so you can utilize a data center closer your target audience

Automatic access to a free SSH

A variety of premium SSL certificates to choose from. These include Single-Site (cost-effective protection for your website complete with easy SSL certificate setup), Wildcard (this protects an unlimited number of subdomains with just one SSL certificate), Premium SSL (more sophisticated security with Organization Authentication features), and Advanced SSL (here you get organization authentication and extended validation features).

A2 Hosting's servers are protected by "HackScan." This a service that monitors their servers around the clock for malware and other cyber attacks.
HostGator vs A2 Hosting: User-Friendliness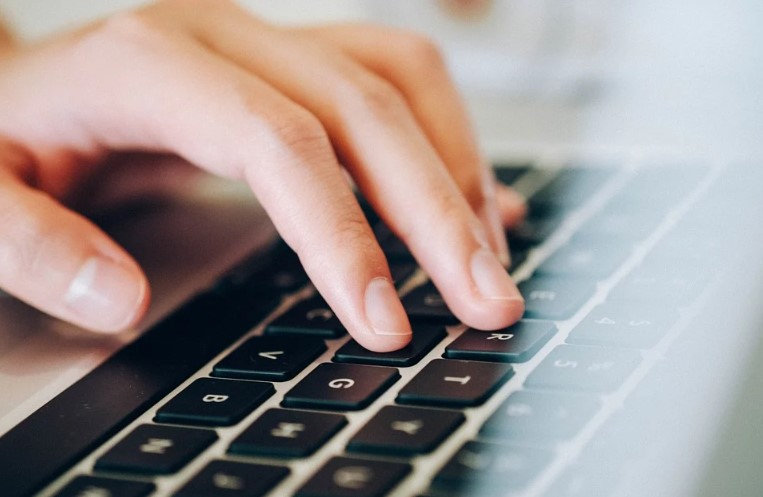 When it comes to overseeing your web hosting accounts, both companies provide users with cPanel access and a variety of one-click plugins. Both web hosting providers also enable you to integrate with sought after website scripts like WordPress, Joomla, Drupal (just to name a few!). So, if you're new to web hosting, there are user-friendly options available to help you manage your account.
Not only that, but if you opt for A2 Hosting and you go for Windows hosting, you'll get access to Plesk to help you manage your web hosting account.
HostGator vs A2 Hosting: Page Speed and Uptime
IsitWP conducted a variety of tests to compare the speed and uptimes of both A2 Hosting and HostGator for WordPress hosting products:
The results showed:
HostGator:

691 ms loading time (according to Pingdom, tested from Dallas).

A2 Hosting:

1.28 second loading time (according to Pingdom, tested from Dallas).
Also, IsitWP tested whether the two providers could survive traffic surges. To examine this, they used Load Impact, which revealed that HostGator's server was fast until the website was subjected to 80 visitors at once. They noticed that as traffic increased, the site began to slow down (albeit slightly), but then after a brief while, the website's load time went back to normal.
The speed of A2 Hosting's website remained consistent until there were around 40 visitors at once, then the site slowed down for a bit and soon went back to its regular speed.
HostGator vs A2 Hosting: How Much Do These Providers Set You Back?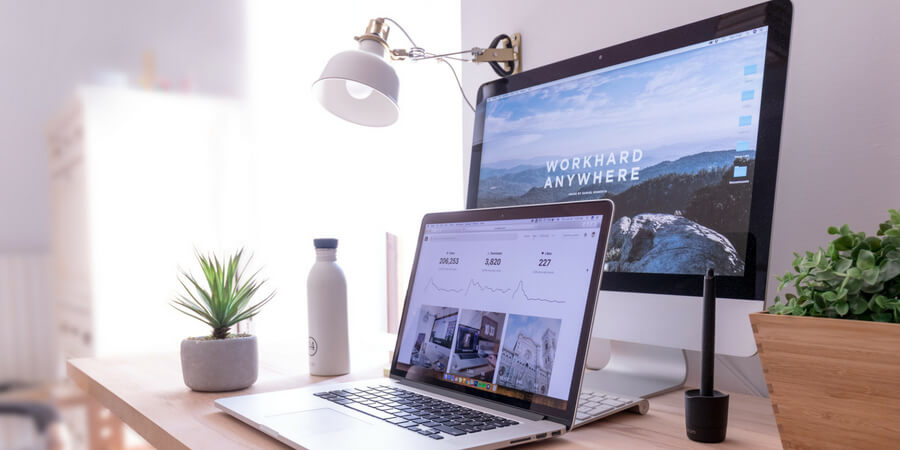 HostGator
Their website states HostGatormakes 'Web hosting…easy & affordable!.:
*It's also worth noting; you get a free web domain for a year with any of HostGator's shared web hosting annual plans.
Also, at the time of writing, HostGator's offering 60% off their usual prices, which are listed below:
The Hatchling Plan
Starting at $2.75 per month, you get:
Web hosting for a single web domain

One-click WordPress installs (managed WordPress hosting)

Free WordPress/ cPanel website transfer

Unrestricted bandwidth

A free SSL certificate
The Baby Plan
You get everything in the Hatchling package, as well as web-hosting for an unlimited number of web domains. This will cost you $3.95 a month.
Business Plan
Starting at just $5.95 a month, you'll enjoy everything in the previous two plans as well as:
Free upgrade to positive SSL

Free dedicated IP

Free SEO tools
A2 Hosting
Shared Hosting
The shared hosting plan starts at $3.92 a month, which is currently 51% off, from its usual price, $7.99.
For this package, you'll get access to:
Web hosting that's WordPress, Drupal, and Joomla-optimized

Access to Turbo servers

An easy-to-use platform

Access to free and easy website migration from other platforms
Reseller Hosting
This package starts at $9.80 per month, which again, is 51% off from its usual price, $19.99.
This plan entitles users to:
Quickly and easily create individual hosting accounts.

Fully white-labeled web hosting

Access to a high-quality WHM control panel

A free billing system
VPS Hosting
This starts at $5.00 a month, and is a more robust option than the Shared hosting plan; this is what you'll get for your money:
A boost in website speed

Enhanced security for your website

A developer-friendly solution

More isolation

You can select your management level.

Free migration
A Dedicated Server
This is A2 Hosting's most expensive package at $99.59 per month, which is 17% off the regular price, $199.99. This is best suited for massive enterprises, that would benefit from everything in the previous packages, as well as:
A web server you can customize both in terms of resources and power

Complete isolation
FAQs About A2 Hosting vs HostGator
To round off this review, we scoured the internet to find your most frequently asked questions about A2 Hosting and HostGator, and provided the answers:
Does A2 Hosting and HostGator Come with a Guarantee?
A2 Hosting offers an anytime money-back guarantee with a hassle-free refund. You can cancel within the first 30-days to get a full return. Or cancel anytime after, and you'll receive a prorated refund for the service you haven't used after the first 30 days.
HostGator offers a 45-day money-back guarantee, which puts it above the average 30-day policy most services offer, but doesn't refund unused services should you decide to cancel 45 days after you make your purchase.
How Can I Get in Touch with A2 Hosting?
A2 Hosting provides 24/7 customer service via their 'Guru Crew Support Team.' You can get in touch via phone, live-chat, help-ticket, or email. The website provides contact numbers for their global support team, for the UK, Sao Paulo, Sydney, Singapore.
How Can I Get in Touch with HostGator?
HostGator's team can be reached via live chat, phone, and fax – at any time, seven days a week. Their contact numbers include toll-free, local, and international numbers, with offices in Brazil, Bangalore, Texas, and Massachusetts.
How Secure is HostGator?
Hostgator provides a free SSL certificate with each of its plans. It also includes Codeguard basic with its higher-tier package. This backs up to 1GB every day for a maximum of five websites and acts as a malware scanner. HostGator also permits customers to add Sitelock monitoring, which monitors potential security breaches and reports them quickly. HostGator is secure from DDoS attacks due to its use of UDP flood and enjoys extensive firewall protection.
How Secure is A2 Hosting?
A2 Hosting provides HackScan, which scans your site for viruses 24/7. They also have scalable data centers to protect servers in case of DDoS attacks. A2 Hosting offers free SSL certificates on all their plans and comes with free KernelCare, which automatically runs daily updates. A2 Hosting also provides users with firewalls, brute-defense force, virus scanning, and daily automatic backups.
How Secure is A2 Hosting?
A2 Hosting provides HackScan, which scans your site for viruses 24/7. They also have scalable data centers to protect servers in case of DDoS attacks. A2 Hosting offers free SSL certificates on all their plans and comes with free KernelCare, which automatically runs daily updates. A2 Hosting also provides users with firewalls, brute-defense force, virus scanning, and daily automatic backups.
A2 Hosting vs HostGator Alternatives
There are other web hosting services worth noting in the interests of balance. Here's our favorite five:
SiteGround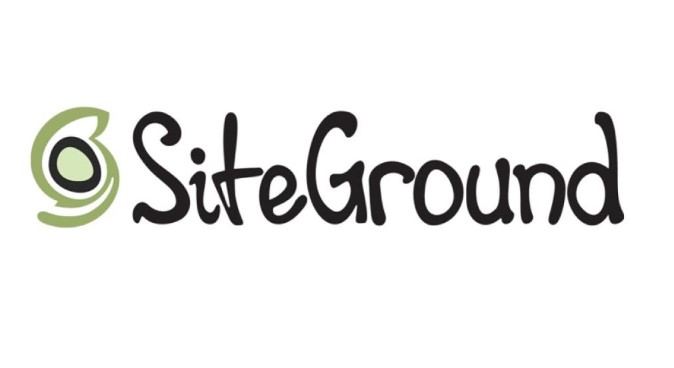 SiteGround is a popular choice and with good reason. You get:
Free builder
Free SSL
Free 24/7 customer service
Free website migration
Free SSD web hosting
High levels of uptime
Data centers in 3 continents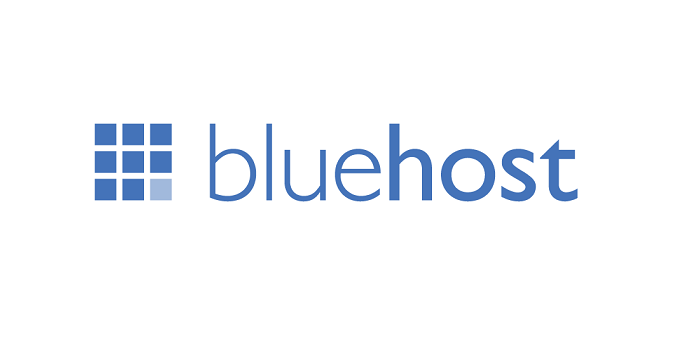 A quick Google will tell you that these guys get great reviews and are also owned by HostGator owners, EIG.
Here are a few reasons why Bluehost is a viable alternative:
Recommended by and officially partnered with WordPress (WordPress Hosting Plan)
Good customer service
Wide choice of plans
30-day money-back guarantee
Free SSD hosting and SSL certificates
Starter Pick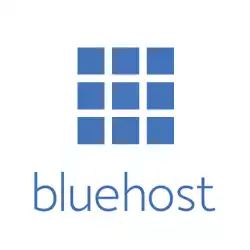 Why I Chose Bluehost?
It's a very affordable hosting solution, Bluehost allows you to build a site with WordPress which gives you complete control and flexibility over your website.
View Bluehost Promos & Discounts
We earn a commission if you click this link and make a purchase at no additional cost to you.
InMotion Hosting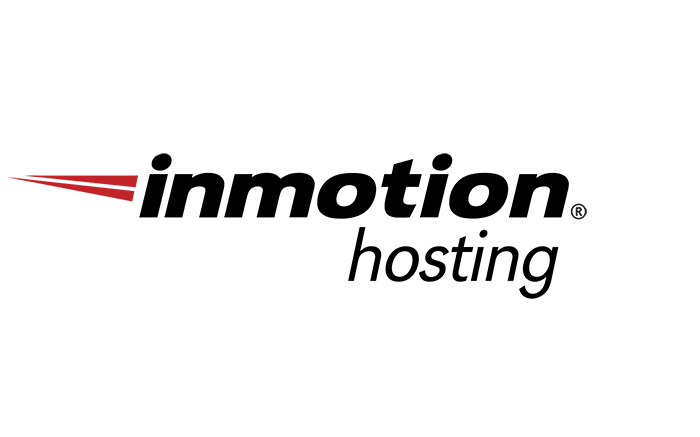 A popular choice for those who are new to web hosting and web creation is InMotion Hosting, who will create your site for you for as little as $15/mo.
Here are some of their other advantages:
You can contact them via Skype for help, as well as usual methods.
Free SSL certificate and SSD hosting
Website "creator" and hosting plans
A separate plan for WordPress
GreenGeeks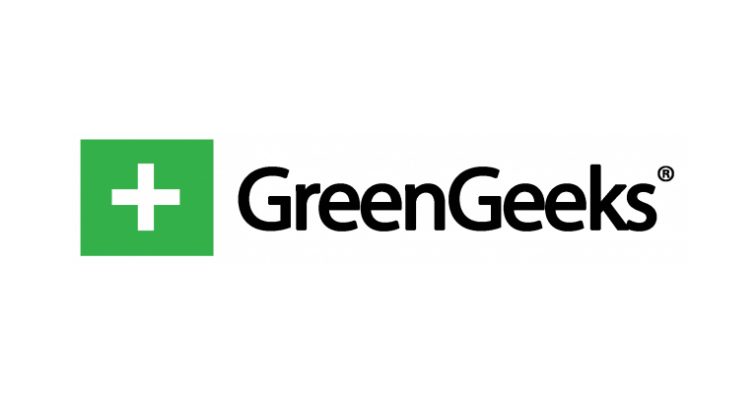 An exciting addition is Green Geeks, whose web hosting infrastructure is environmentally friendly.
Increasingly popular because of their green creds, their other advantages include:
Affordable prices
Free SSD
30-day money-back guarantee
TMD Hosting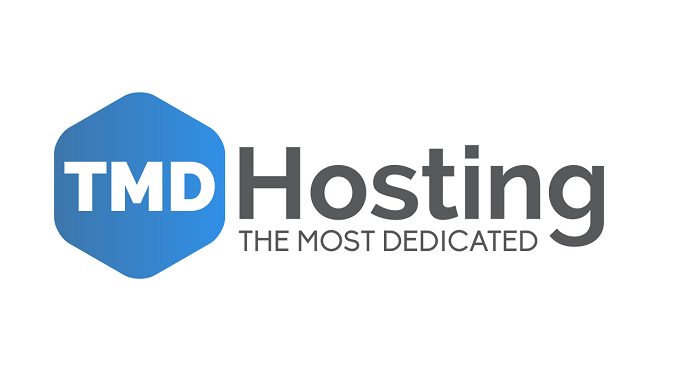 With a decade's experience under their belt, TMD is a worthy A2 Hosting or HostGator contender. Here's why:
They have 7 data centers around the world
Free drag and drop site builder
Free domain name registration for the first year
24/7 customer support
Free security certificates
A2 Hosting vs HostGator: Which Will You Choose?
As you can see, both A2 Hosting and HostGator are high-quality web hosting providers. However, when it comes down to it, A2 Hosting is the superior option because it boasts consistently faster loading times, less downtime, and offers customer support that's second to none.
But, you can't go wrong with either provider as they're both pretty reliable.
Have you used either of these web hosting services before? If so, do you agree with our verdict? Whatever your opinions are, let us know in the comments box below. We would love to hear your thoughts!
Recommended Reads: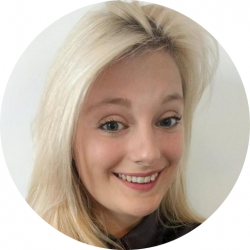 Latest posts by Rosie Greaves
(see all)