Last Updated on November 21, 2023 by Ewen Finser
If you want to create a course and earn money, instructors have more options than they ever did. There are platforms, like LearnWorlds, that create a feature-packed online learning environment.
Course creators also have the option to choose a platform like FreshLearn, which offers different types of online learning products and various e-commerce functions to increase sales.
If you're new to online teaching, it can be difficult to know which platform will work for you. That's why I tried LearnWorlds and FreshLearn to see which one is the one you should choose. Continue reading my LearnWorlds vs. FreshLearn compared guide, and use the best program to share your knowledge!
Bottom Line Up Front
If you want to build a robust learning management system, and offer tons of courses and course types, you can't go wrong with LearnWorlds — it's something you can really scale and grow into.
If you are just dabbling into the world of online learning, you can get started with FreshLearn for free, but you'll hit your limitations as you grow.
Innovative learning features

Impressive integrations

White labeling

Can support different course types

Supports numerous media

User-friendly

Excellent support

Offers different course types

Are able to sell different digital products

Can upload different content types

Free plan

Comes with a learning curve

Starter:

$29/month

Pro Trainer:

$99/month

Learning Center:

$299/month

High Volume & Corporate:

custom

Free
Pro:

$39/month

No Brainer:

$69/month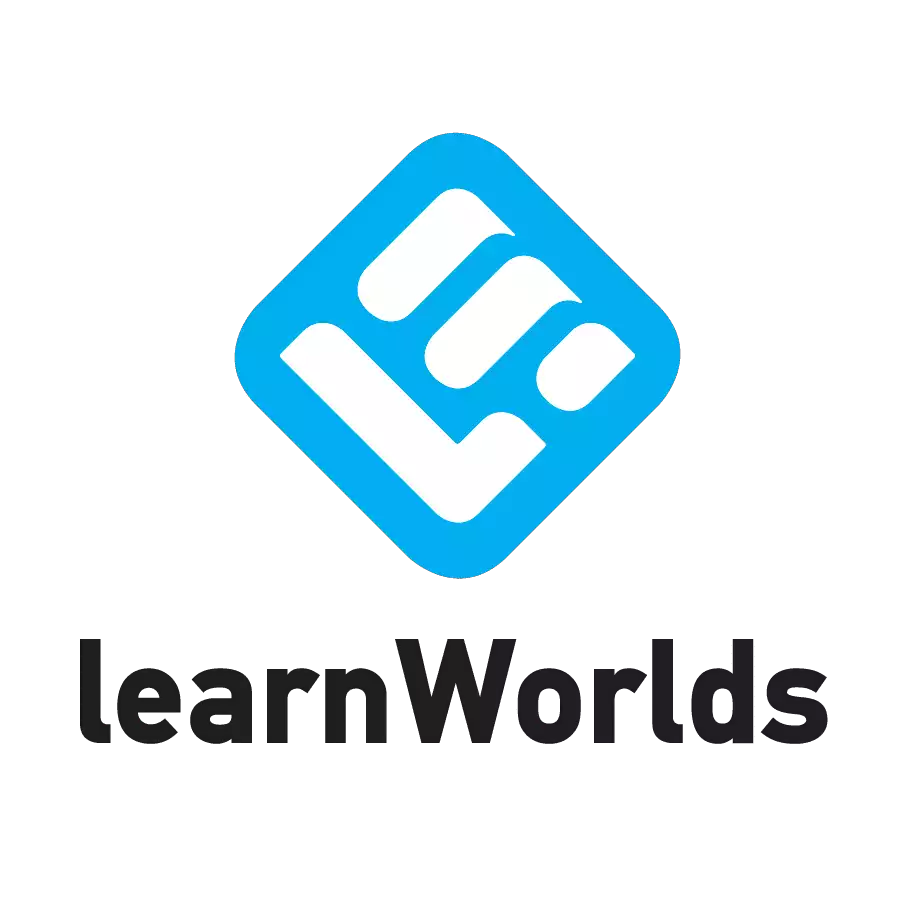 Main Differences Between LearnWorlds vs FreshLearn
The main differences between LearnWorlds vs FreshLearn are:
LearnWorlds has innovative teaching tools, whereas FreshLearn focuses on expanding e-commerce capabilities
FreshLearn offers marketing and sales features in the platform, whereas LearnWorlds expands the course functions with integrations
FreshLearn has a free plan, whereas LearnWorlds doesn't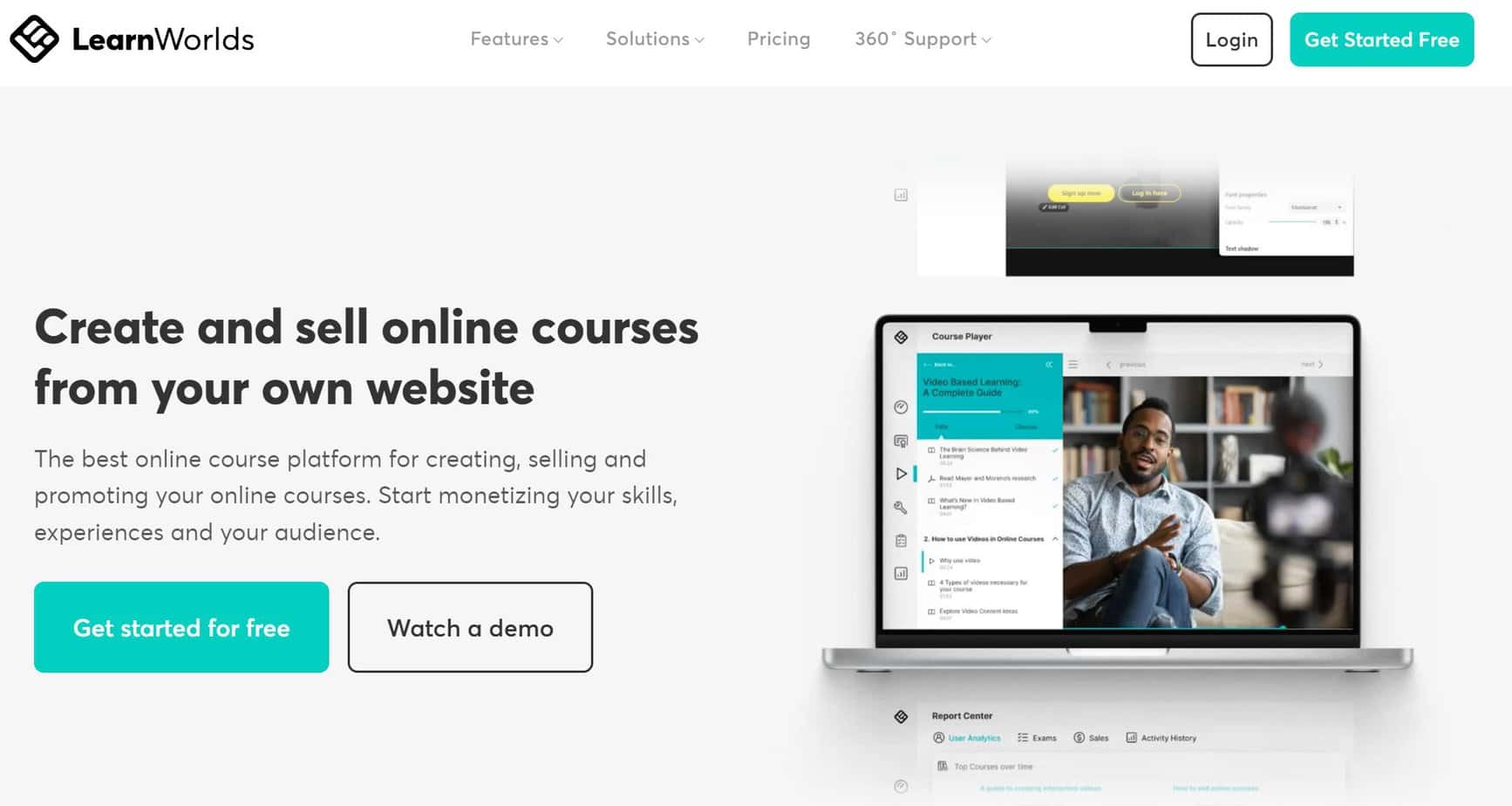 LearnWorlds is one of the leading LMS platforms for a reason. This program aims to offer users an innovative teaching and learning experience. Instructors can use unique tools, such as interactive videos and gamification, to engage learners throughout the course.
Pros
Innovative learning features
Impressive integrations
White labeling
Can support different course types
Supports numerous media
Cons
Comes with a learning curve
Course Creation
LearnWorlds has a powerful system that can support numerous courses. While university instructors and coaches are big fans of LearnWorlds, this platform is popular for employee training and corporate classes.
With LearnWorlds, instructors have many options to create an engaging course. Some of the options you have at your disposal include drip feed and private courses, as well as webinars and live sessions.
To prove their knowledge, instructors can require students to complete quizzes, self-assessments, and exams. You can also collect information from your users via forms and surveys. Instructors can view student progress and award completion with a custom certification.
My main problem with LearnWorlds is its lack of text features. You can't upload text directly to the platform — you can only upload a PDF or eBook. LearnWorlds is also limited in the document files it supports, which is a shame because I prefer writing my courses.
Bottom line: LearnWorlds has a powerful course creator that can support anything from university classes to employee training. It's packed with features, such as interactive video, that makes courses more engaging. I just wish there were more text and file options.
Integrations
While LearnWorlds offers robust learning tools, they lack business functions. Fortunately, LearnWorlds offers plenty of integrations that stem from email marketing to payment processing.
Instructors can accept payments with PayPal and Stripe, and integrate with Shopify to expand e-commerce functions even more. Many email marketing apps, such as ActiveCampaign and MailChimp, help you stay in contact with students and nurture leads, all while automating your newsletters.
To better understand your students and their needs, you can add HubSpot's world-class CRM to your course. You can also expand your customer service capabilities with Zendesk.
Bottom line: To make up for LearnWorlds' lack of business functions, you can add numerous integrations to your course. These integrations stem from Shopify to PayPal.
Support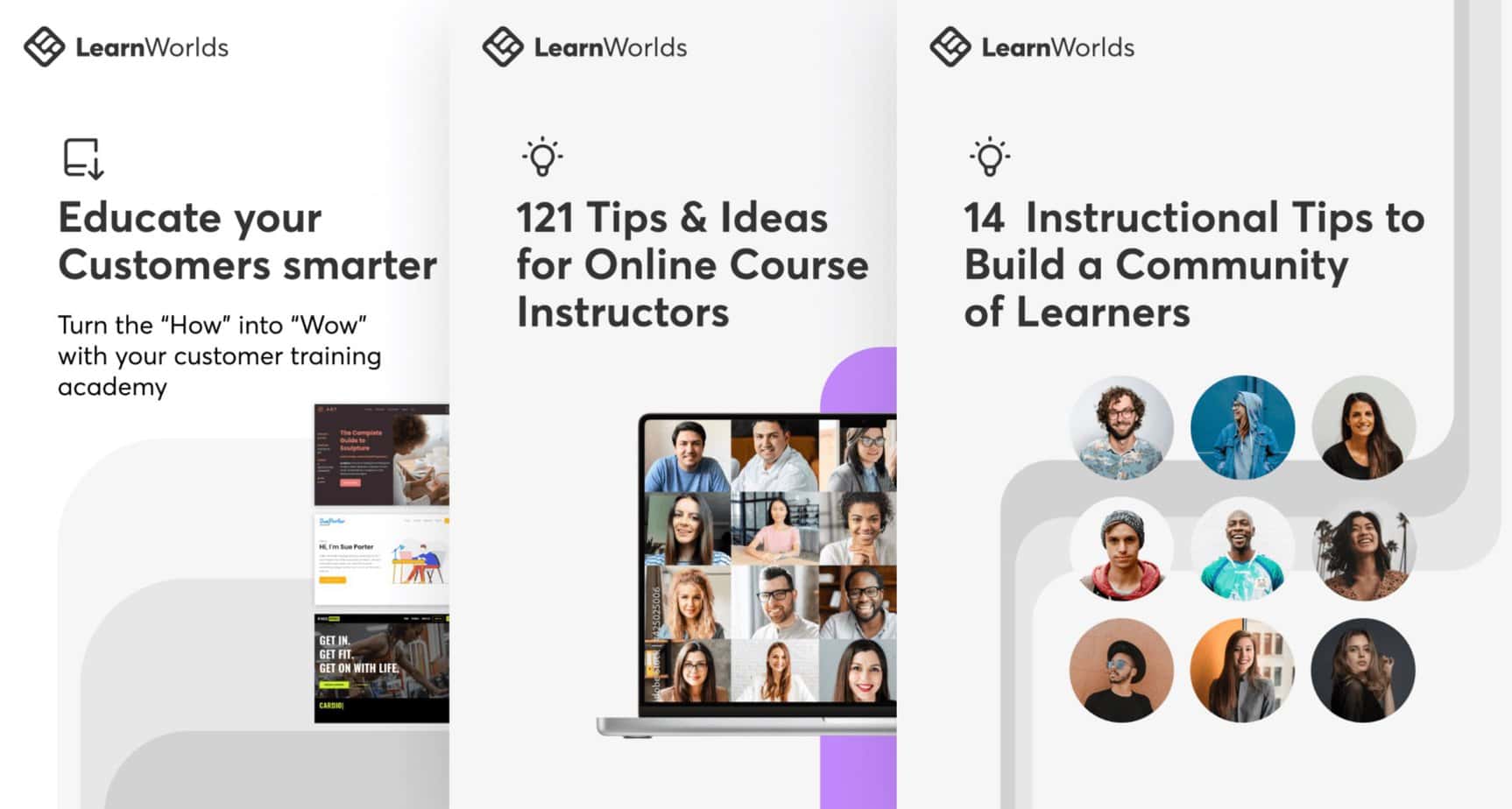 My main problem with LearnWorlds is it comes with a learning curve. Fortunately, there are many support options. Instructors can use live chat and email support, or access their content library filled with tutorials.
Keep in mind that support varies, depending on the plan you're on. For example, instructors on the first-tier plan can only access 24/5 customer service and the Help Center.
Instructors on the second-tier plan get 24/7 support and can use the Learning Academy. Those on the third-tier plan get personalized onboarding, and the fourth-tier plan gets a dedicated success manager and phone support.
Bottom line: Because LearnWorlds comes with a learning curve, you'll want to use their support. While all LearnWorlds customers can access support, keep in mind that this varies depending on your plan.
Pricing
LearnWorlds' plans and prices are:
Starter: $29/month
Pro Trainer: $99/month
Learning Center: $299/month
High Volume & Corporate: custom
While LearnWorlds doesn't have a free plan, they do offer a 30-day free trial with no credit card required.
Bottom line: LearnWorlds has multiple plans at different price ranges, including a custom corporate plan. While they don't have a free plan, they offer a 30-day free trial, and you don't need to include your credit card.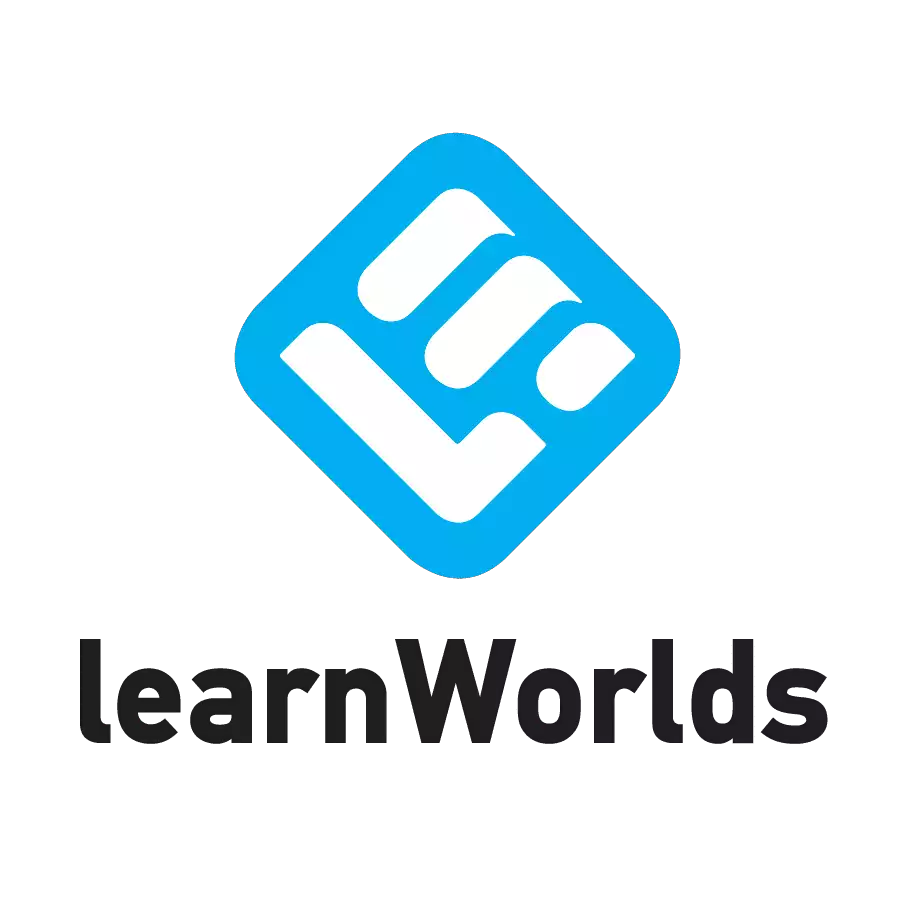 FreshLearn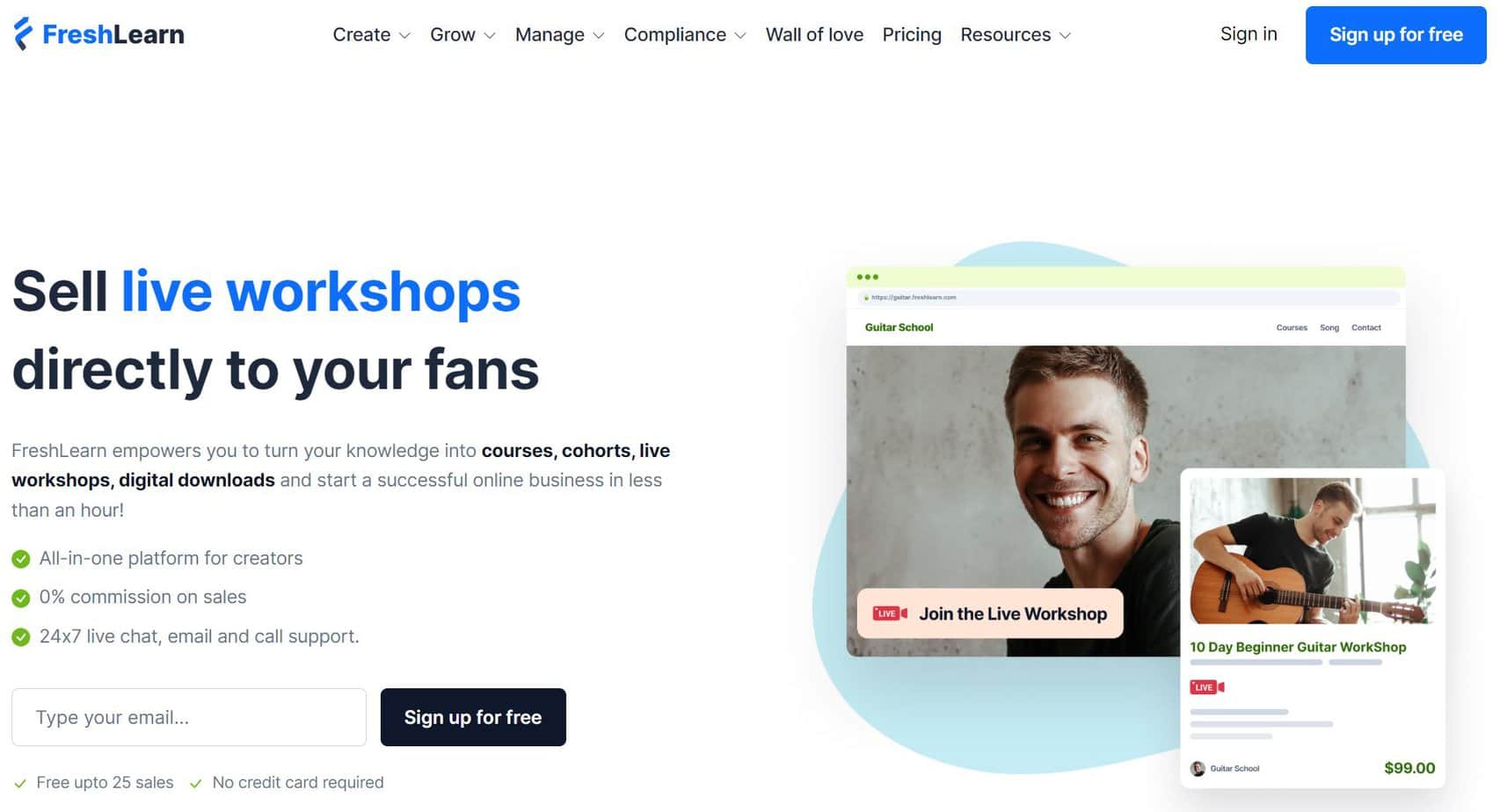 FreshLearn is an all-in-one platform for instructors who want to make a business out of their course. While I tried many platforms like this one, FreshLearn stands out for its advanced course creation capabilities.
You can create different course types, including workshops and webinars. Even the free plan includes built-in marketing and sales tools to make your course more like a business.
Pros
User-friendly
Excellent support
Offers different course types
Are able to sell different digital products
Can upload different content types
Free plan
Cons
Course Creation
I've been playing around with FreshLearn's course creation software, and I'm really impressed. To start, go to the lefthand menu bar and click "Courses." This is the area where you can also create other products, such as a masterclass or digital downloads.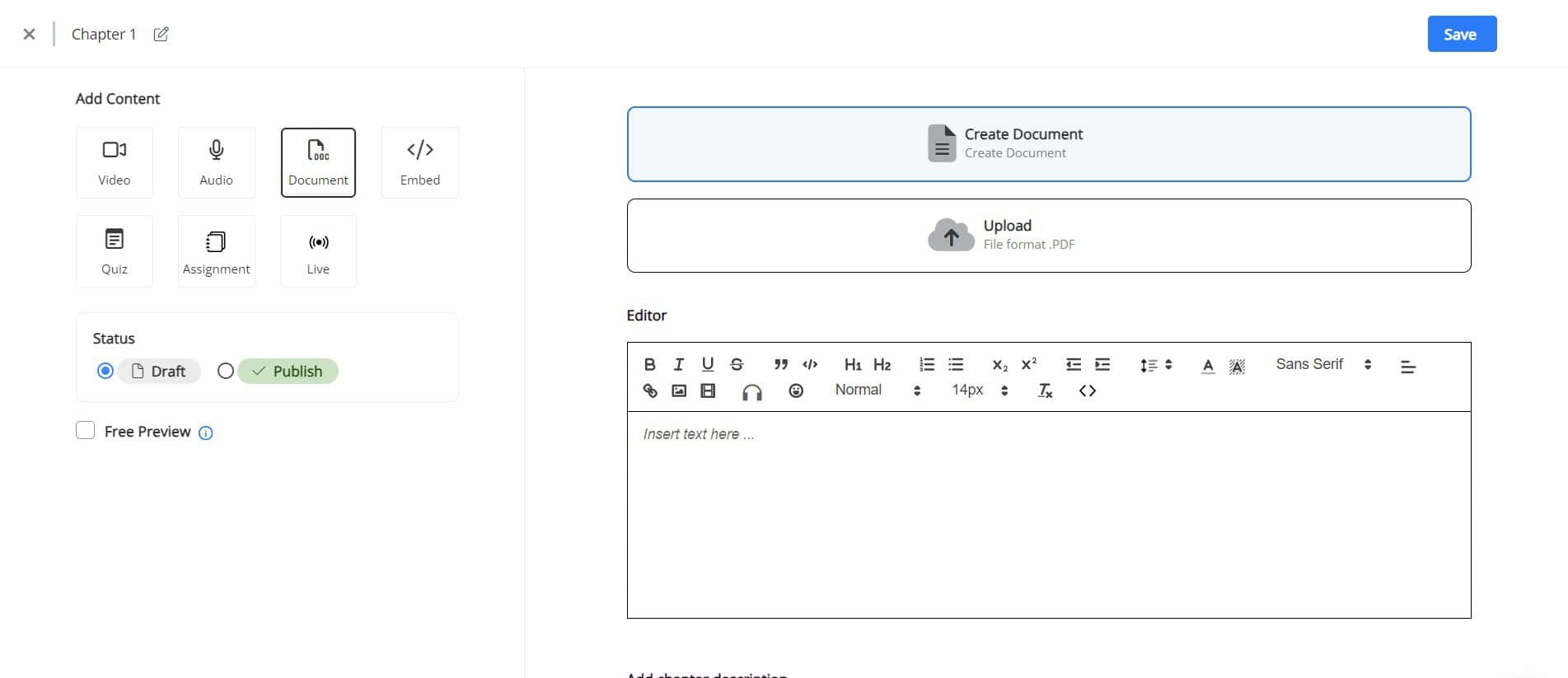 The process is very straightforward; you start with a module and create individual chapters, where you can input different media types. Unlike LearnWorlds, you can add text directly to the platform. FreshLearn has many text editing features so you can better organize your content. You can also add audio, video, and embeds.
While the quizzing feature is limited compared to LearnWorlds', FreshLearn does offer more options than the typical free LMS. You can choose between single-choice and multiple-choice questions, and can also add images.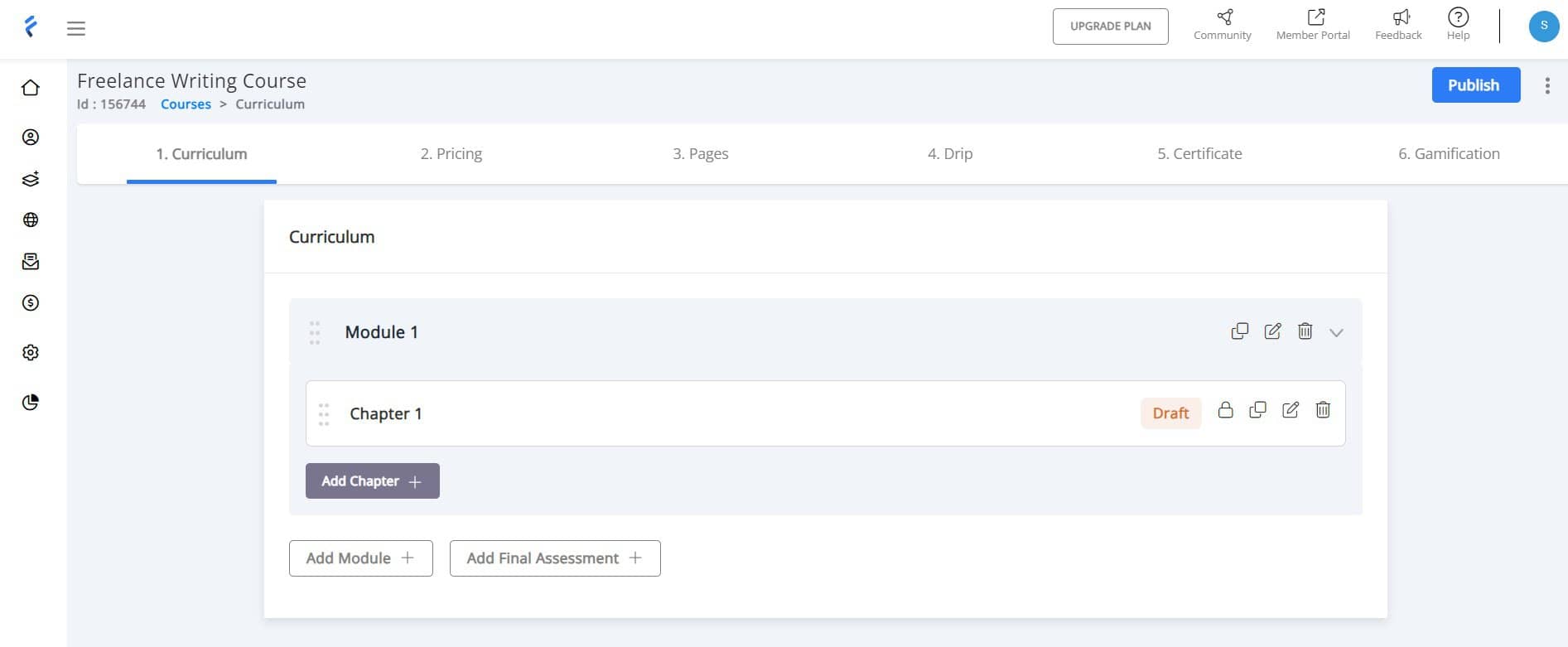 Once you create the content, you make your way through the top menu bar to set the price and create your sales landing page. FreshLearn also makes it simple to create a custom certificate; you can add text and branding, change the color scheme, and even add a signature.
You also have the option to make a drip course; unfortunately, this option isn't available unless you have one of the paid plans.
Bottom line: FreshLearn has a very user-friendly and straightforward course creation platform. You can add different types of content to your course, but the quizzing feature is lacking. While creating your course, you can also create a sales landing page and custom certificates.
Integrations
Because most of FreshLearn's marketing and sales features are built-in, you don't need many integrations. If you charge for your course, you can add a payment gateway such as PayPal or Stripe. Even on the Sales portion of the menu, you can set your pricing and add coupon codes.
Bottom line: Most of FreshLearn's features are already built-in, so you don't need many integrations. You do have the option of using a payment processing system, such as PayPal and Stripe.
Support
I'll be honest, FreshLearn is so simple to use, and I haven't needed support. But in case you run into any problems, you can contact FreshLearn via live chat and email. However, live chat support doesn't become available until you upgrade to a paid plan. If you're on the free plan, you can only use email support.
Bottom line: While I didn't need to contact support, you can reach out to FreshLearn via email on the free plan, and live chat becomes available when you upgrade to a paid plan.
Pricing
As stated previously, FreshLearn has a free plan, which is what I'm using now. The free plan does lack advanced features, but it does the job if you want to create a basic course. If you realize that you need to upgrade your FreshLearn plan, there are two plan options you can choose:
Pro: $39/month
No Brainer: $69/month
The paid plans come with a 14-day free trial, and you don't need a credit card to sign up.
Bottom line: While FreshLearn has a free plan, you can also choose between two paid plan options. The paid plans include a 14-day free trial, and you don't need to include a credit card.
Alternatives
While I'm becoming a big fan of FreshLearn, I understand this program isn't as advanced for some creators. Even though LearnWorlds offers impressive features, the platform isn't the most user-friendly. I decided to include other programs that are user-friendly but offer more teaching features.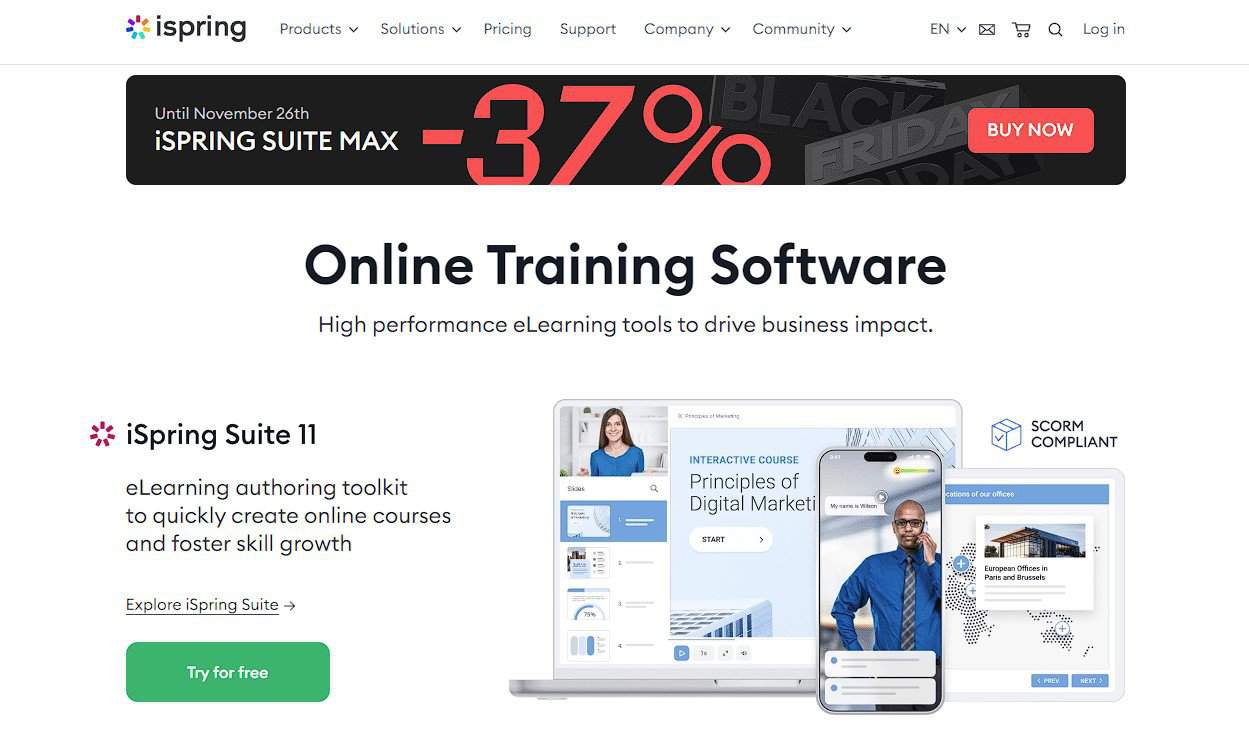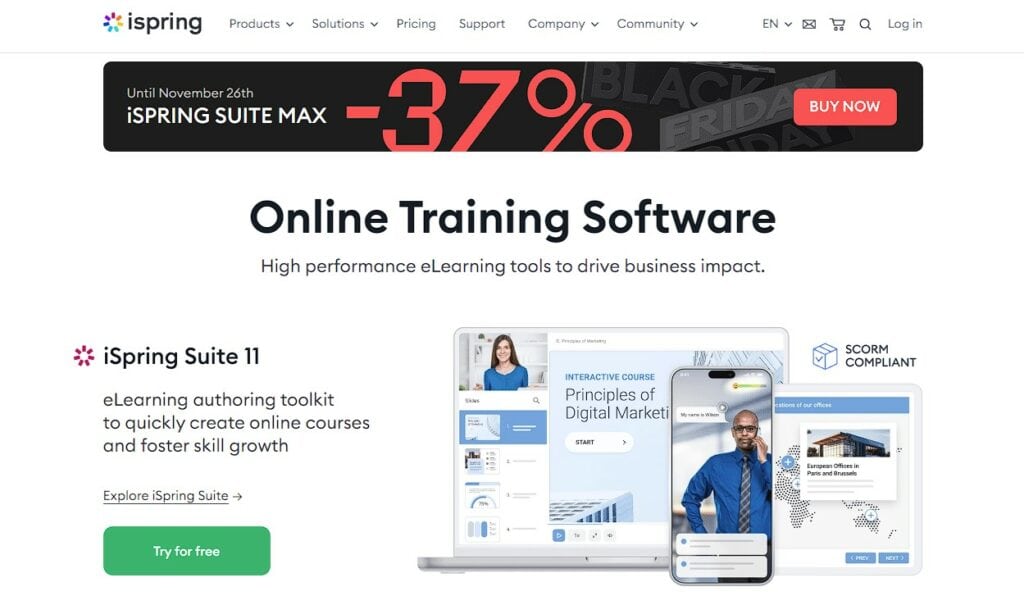 LearnWorlds is really popular for employee training, but it's not a program designed for corporations. If you want a platform designed for business use, I suggest iSpring Learn.
iSpring Learn offers two products: iSpring Suite and iSpring Learn. iSpring Suite functions in a PowerPoint environment, so you can create a course very quickly. iSpring Learn is a more advanced platform that includes features like in-depth reporting and automation.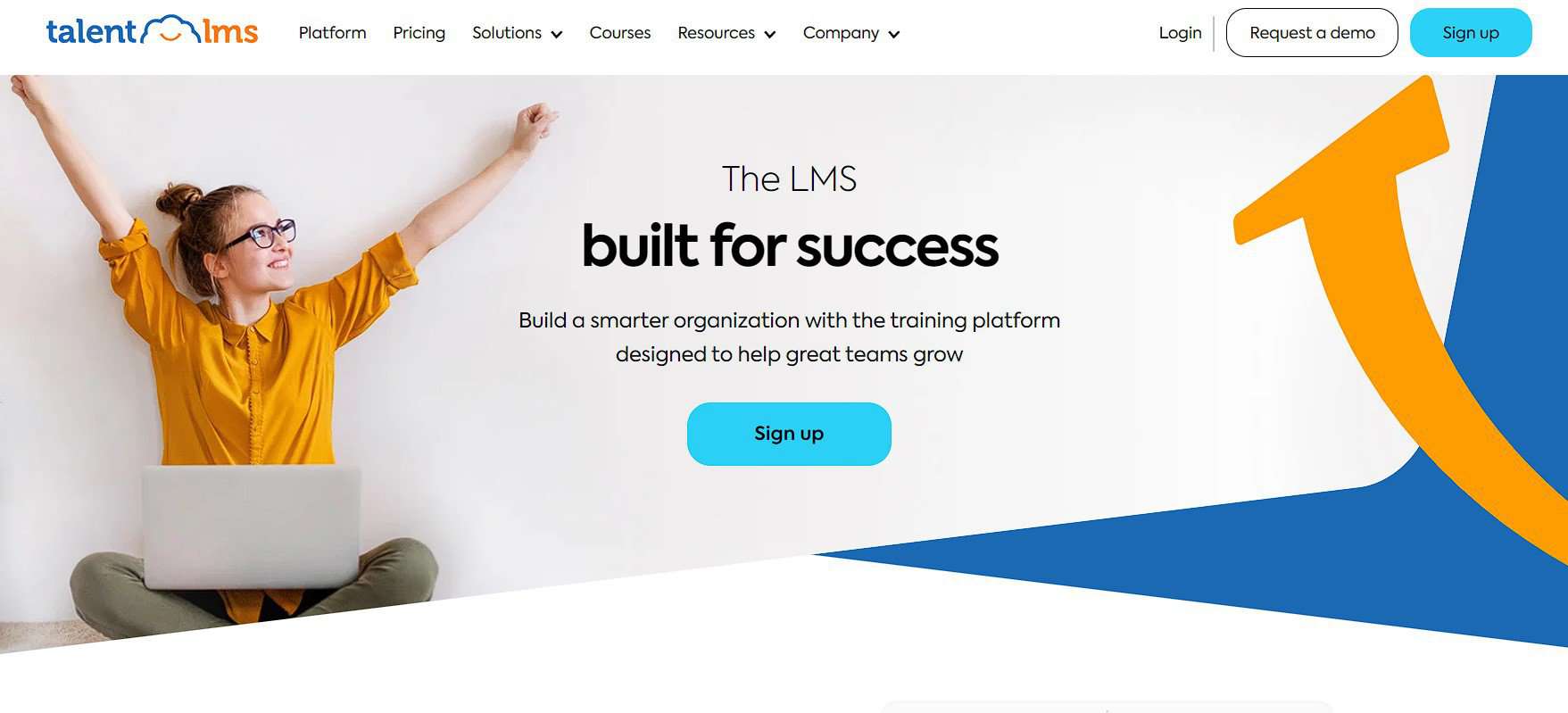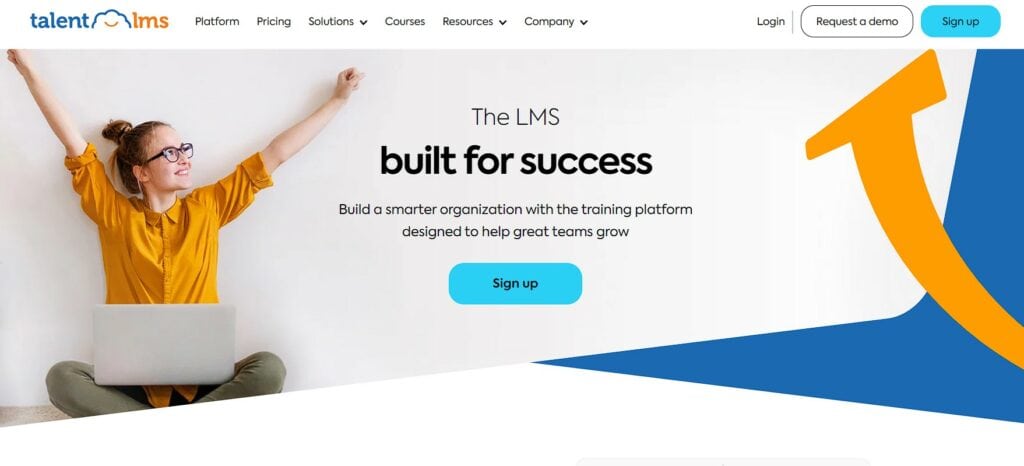 If you want a good alternative to LearnWorlds, specifically its versatility and powerful features, I suggest Talent LMS. Unlike LearnWorlds, Talent LMS is super simple, and you can learn the backend super quickly.
You can add numerous content types, such as presentations, videos, and documents. Talent LMS also allows for live sessions on the platform.
You can drag and drop all these content types to your course, so the backend doesn't come with as severe of a learning curve.
Like LearnWorlds, Talent LMS offers advanced teaching features, such as gamification. You can also create different types of quizzes and exams, and reward your students when a custom certificate when they complete your course.
LearnWorlds does have some better features than Talent LMS. While Talent LMS doesn't have as many testing options as LearnWorlds, you still have creative control when creating these assessments. Even though Talent LMS doesn't have a grade book like LearnWorlds, you can still track student progress.
While Talent LMS is more expensive than LearnWorlds, the basic plan supports up to 40 roles, which is perfect if you need a corporate solution at a more affordable price.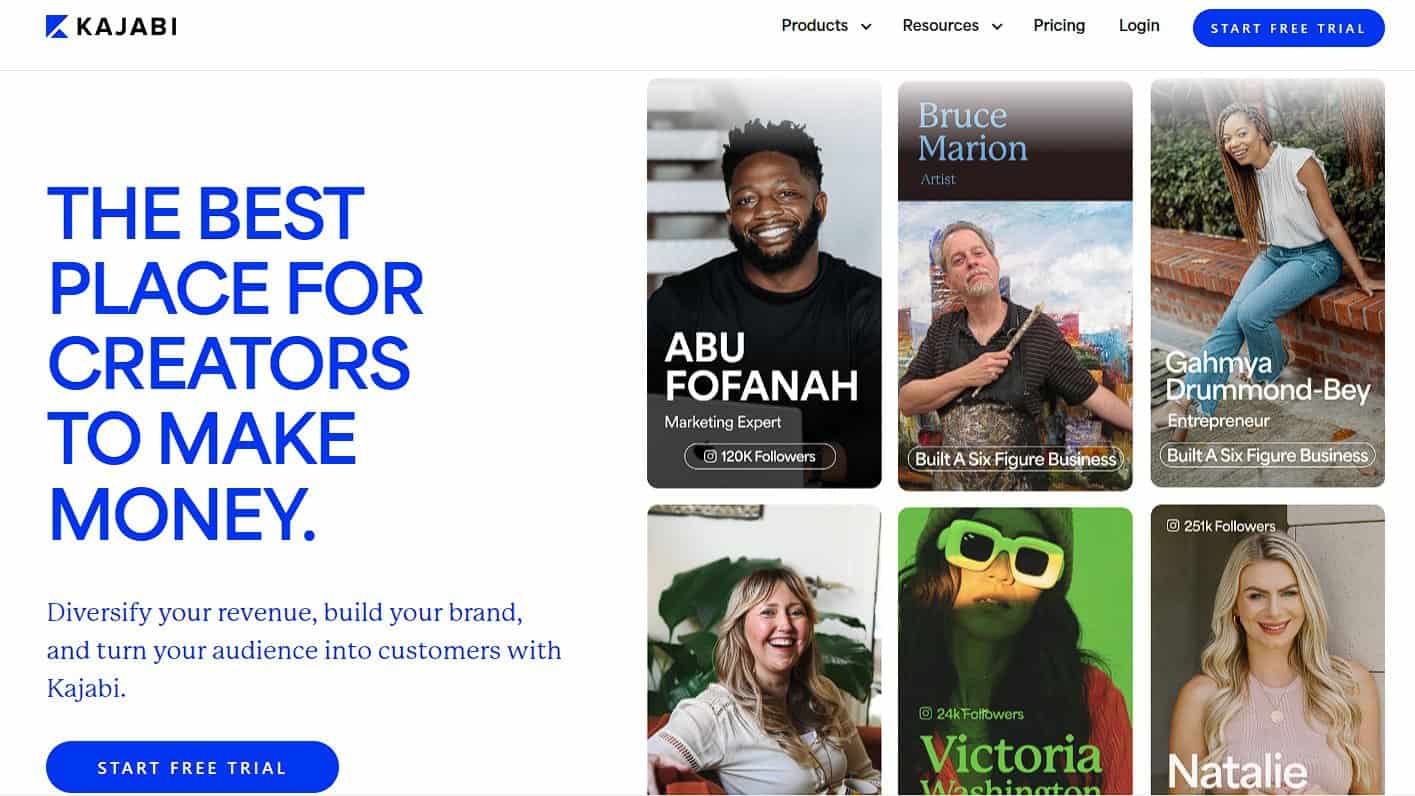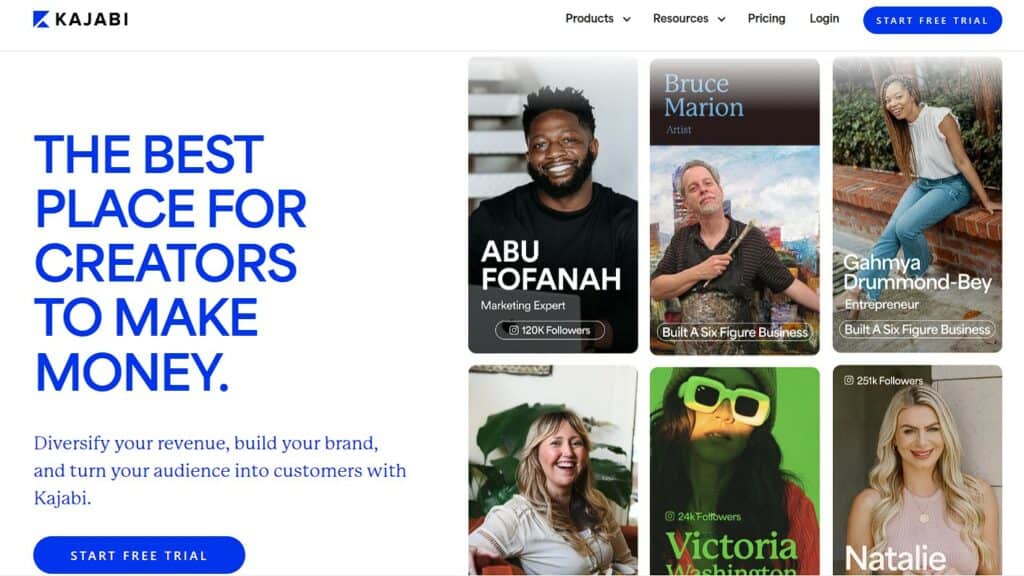 If you're looking for an alternative to FreshLearn, I suggest Kajabi. While Kajabi doesn't have a free plan (and is actually pretty expensive), it is an excellent place to sell your digital products. You can sell various products, such as online courses, coaching, memberships, podcasts, and communities.
This is also the perfect platform to catapult your brand. Kajabi offers several marketing features, such as email and sales funnels, all in one place. Your customers can checkout in one place, and Kajabi integrates with various payment processors, such as Stripe, to make this step simple.
Kajabi is extremely simple to use; every plan includes a website you can build with only a few clicks. If you're stuck, Kajabi has great support and various resources to guide you. While I don't feel like Kajabi has the best community features, they're the best solution if you want to host multiple digital products from one place.
Read More: Best Kajabi Alternatives: Top Alternative to Kajabi?
FAQs
Question: What type of software are LearnWorlds and FreshLearn?
Answer: LearnWorlds is an LMS (learning management software). FreshLearn is an all-in-one online creator platform that also has LMS capabilities.
Question:How do these platforms work?
Answer: LearnWorlds and FreshLearn host their software on the cloud, so you can access it from any device.
You can create your own course or other digital products on the platform or upload the files saved on your computer. Since LearnWorlds is a robust LMS, it offers more course-specific features than FreshLearn, such as a grade book.
Question:Who should use LearnWorlds and FreshLearn?
Answer: LearnWorlds is the perfect solution for instructors who want to create a course and corporations who want to host their employee training on one platform.
It's also the perfect platform for schools and universities that want to transition to an online learning environment. FreshLearn is ideal for new instructors since its platform is user-friendly yet lacks features.
Different creators can also host various digital products on FreshLearn, making this a more versatile platform.
Learnworlds vs Freshlearn ComparedBottom Line
I like FreshLearn more than LearnWorlds for my needs as a course creator. With FreshLearn, you can host a course and also various digital products.
FreshLearn includes many sales and marketing capabilities, and you can integrate a payment processor into your account. On top of all these perks, FreshLearn has a free plan!
But there are times when LearnWorlds will work better for you. While FreshLearn is more user-friendly, its course creation features are simplistic, and it lacks good quizzing capabilities. LearnWorlds is innovative, featuring gamification and interactive video to boost student engagement. So, if you are building a more robust LMS, I strongly recommend LearnWorlds as a top choice!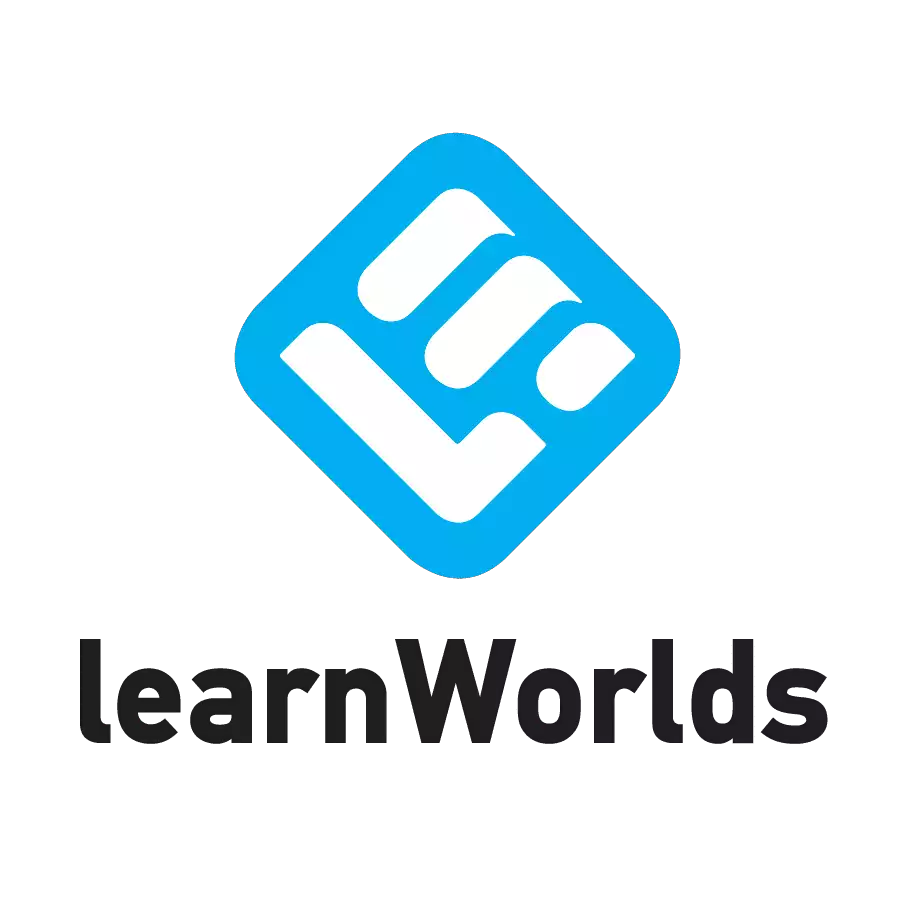 Recommended Reads:
• Top Freshlearn Alternatives Guide: Which Platform Is the Best Pick?