Last Updated on June 1, 2023 by DMEditor
Teachery is an online platform that allows you to upload and sell digital courses. Digital courses are all the rage these days. If you have a skill or talent to teach other people, you can make a tremendous amount of passive income by uploading an online course about it.
Since this form of content has become so popular, there are several competitors to Teachery, which all provide the same service. So, how good is Teachery – and how does it compare to other digital course platforms on the internet? Read our detailed Teachery review to find out.
How to Choose The Best Online Course Platform – Some Decision-Making Tips

Here are the factors you most need to consider when choosing an online course platform.
Ease of use:

Digital courses can be complicated to upload, especially if you want to include lots of complicated extras. As such, you want a course creator platform that's easy to use.

Flexibility:

Ideally, you want a platform that gives you the flexibility to upload different types of courses and offer different price points.

Payment options:

The more payment options your digital course platform offers, the fewer hurdles there are for potential customers to pay for your course. You'll want a platform that transfers your royalties to you quickly too.

Internal marketing:

Does your course creator help you find new customers by promoting your courses to its audience, or is it completely down to you to find customers? Ideally, you'd want a platform where more people can discover your courses.

Customer Service:

If something goes wrong, you'll want the peace of mind of knowing it'll be easy to get a helping hand from a staff member.

Affiliate programs:

Some online course platforms offer you the opportunity to reward your friends for referring your courses effortlessly. This feature could help you sell a lot more courses, so keep an eye out for platforms that offer this.

Promotions:

How easy is it to create sales or promotions? Can you add discounts, coupon codes, or special packages to promote your courses?

Customer analysis:

Some course creators will let you learn about your ideal target audience by generating data about the people who have already bought your course. This could help with your future marketing efforts.

Price:

Most online course platforms will charge you a monthly or annual fee to host your courses on their platform. Otherwise will let you do it for free, but take a cut of your sales. It would help if you decided which platform is going to offer you the best value for money.
Key Features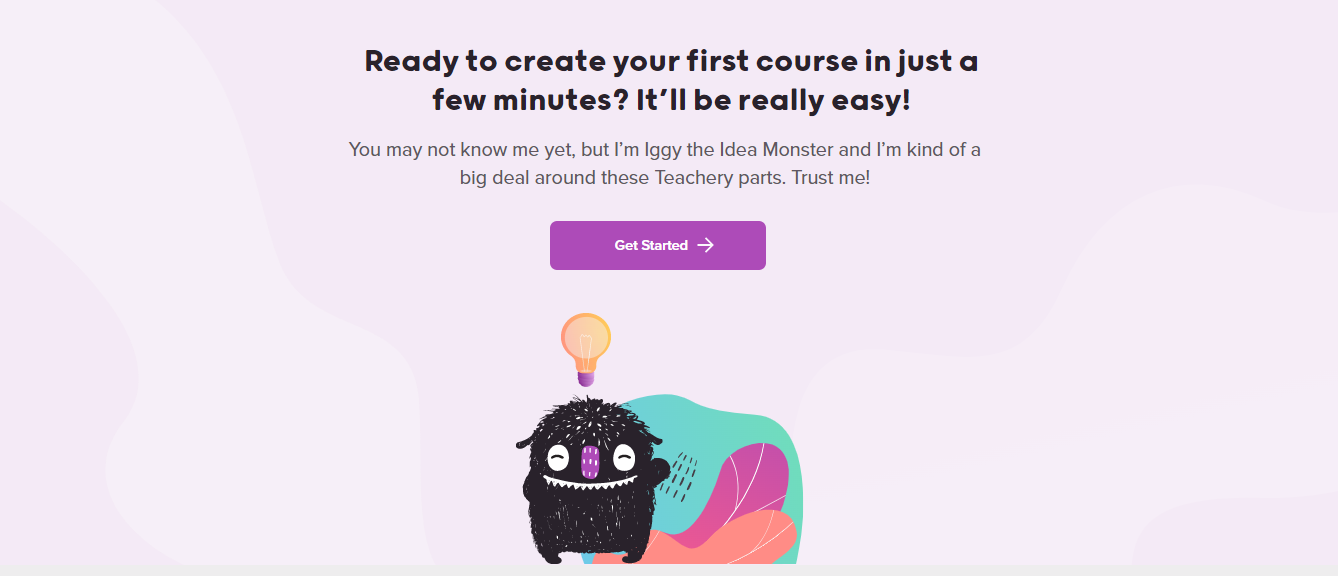 Teachery is an online course platform, which aims to pay particular focus to dynamic content. Course creators are given the flexibility to add all different types of content via its integrations with third-party platforms like YouTube, Wistia, or Vimeo videos.
Its Course Editor is extremely intuitive and easy-to-understand, allowing even newbie course creators to create polished content with ease.
There are no limits to the type of courses you want to add either.
So, let's take a look at its key features.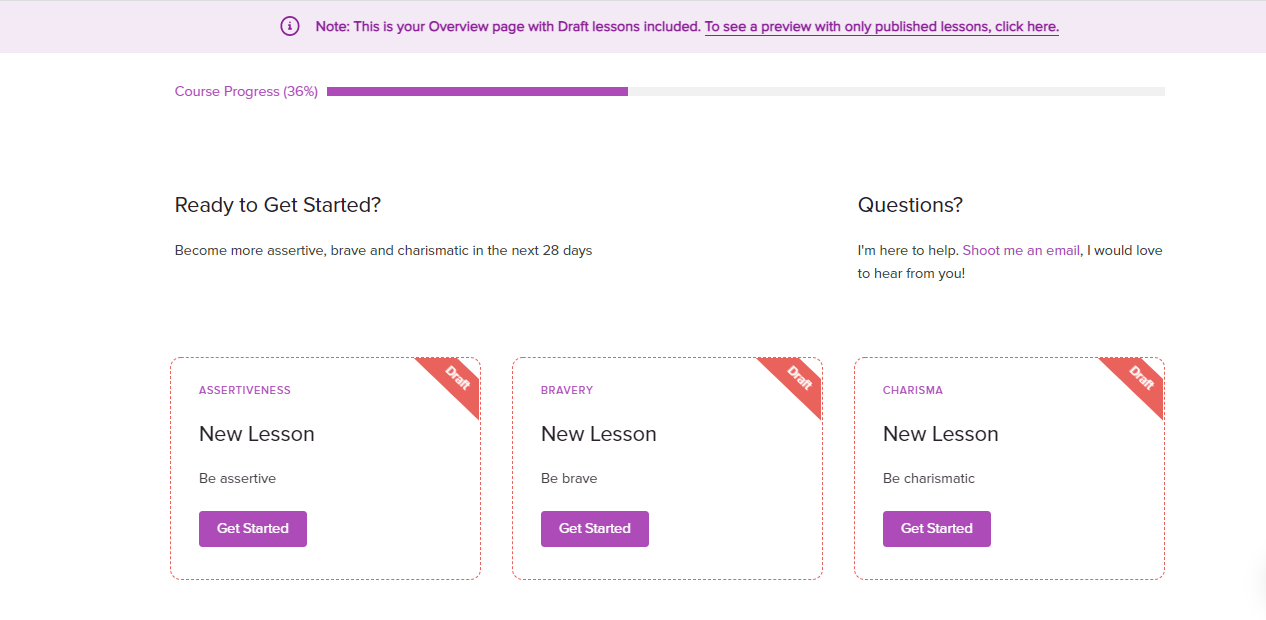 Ease of use:

The platform metaphorically holds your hand and guides you through every step of creating your course. You select the type of template you want to use, the topic you want to develop and continue with each of the lessons.

No limits:

There are no limits to the number of courses you can upload. You can create unlimited sales and landing pages too. There is also no limit on the number of students who may wish to enroll in your courses. The world of Teachery is your oyster.

Lesson blocking:

You can create courses with drip content. You can block the lessons by determining the date of purchase or start of the user's course in such a way that you can measure your lessons, achieve a greater commitment of your students, and a personalized follow-up in your progress

Create a community with Disqus:

Create a community around your courses by allowing students to comment on lessons via Disqus. As a creator, you can engage with your students and answer their questions using this plug-in.

Payment options:

Teachery is only integrated with Stripe. So, you'll need to set up a Stripe account if you want to get paid for all the courses you sell.

Plenty of flexibility when pricing your course:

You can charge a one-off fee, monthly recurring payments, or annual payments. You can also create free courses if you so wish. On top of that, you can set up payment plans or create discount codes. If you want to sell your course outside of Teachery, you can manually add a student too.

Custom domains:

Teachery allows you to buy a custom domain for every course you create. Each aspect of your course can remain in that domain, meaning there would be no reason for a customer to visit the Teachery website at all.

Integrate with Google Analytics:

You can integrate your Teachery pages with Google Analytics to gather data on your customers with incredible detail.

Email integrations:

You can use Teachery landing pages to attract new customers to your email list, thanks to integrations with MailChimp and Convertkit.

Customer Service:

Teachery doesn't offer live customer support. Instead, you'll have to work with a ticket system. With that said, the customer supper team has a great reputation and will be willing to help you with any aspect of creating or marketing your course.

Course creator guides:

Teachery offers educational guides with tips about how to edit and market your course.

Pay monthly or annually:

To create a course on Teachery, you'll either need to sign up for its m

onthly plan ($49) or annual plan ($470). Either way, you'll ve granted a two-week free trial, so you can test out what this platform offers – and you can even generate income during your trial period.

No additional fees:

Besides your subscription fee, you won't be charged anything else by Teachery, no matter how many courses you create, nor if you attract 1,000,000 students to buy a course.

Affiliate program:

Teachery will offer you a 25% reward whenever you refer a creator to sign up for its monthly or annual membership.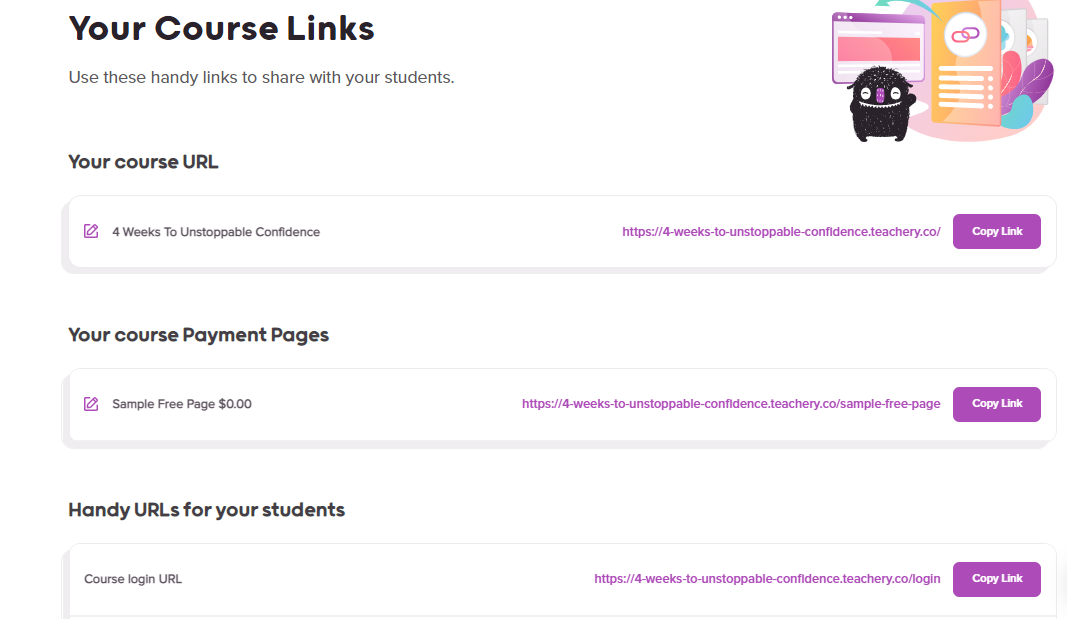 Pros
Teachery has stood out for the excellent customer service it offers

Cheaper than many of its competitors

No extra fees, no matter how many sales you make

Pay monthly or annually

Commercial dissemination and marketing, with which they promote the courses, allow them not to get stuck only on the platform and reach the intended user

Tutorial and guides, clear and polished step-by-step guides for users

Easy-to-use templates, which allow you to add various media types and custom appearance
Cons
Teachery is only integrated with the Stripe payment processor. There are no alternatives, such as PayPal

No mobile app yet

Its customer service is a bit limited, as it does not have any type of call center or live chat
Alternatives We'd Recommend
Here are some competitors to Teachery that are worth checking out:
Teachable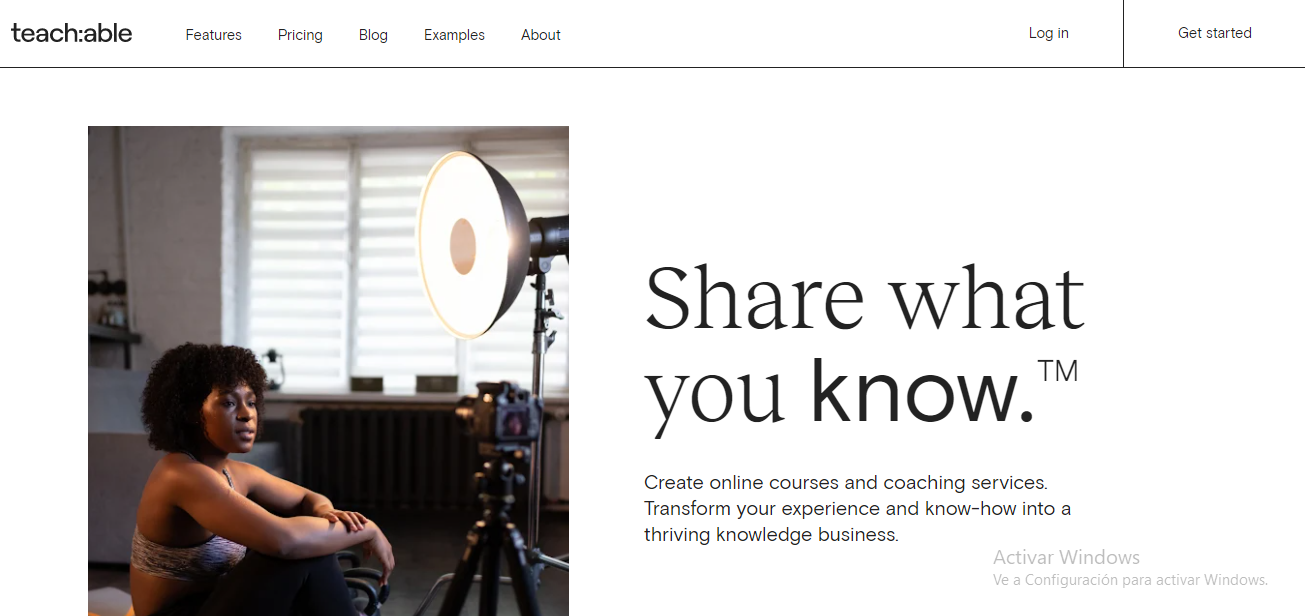 Teachable allows you to create online courses and marketing, so you will not have to worry about selling or promoting them. You can create custom sales pages for your program to wow prospective customers. What's more, you can try a little of this platform for free for 14 days.
Basic: $ 39 per month

Pro: $119 per month

Business: $ 299 per month
Udemy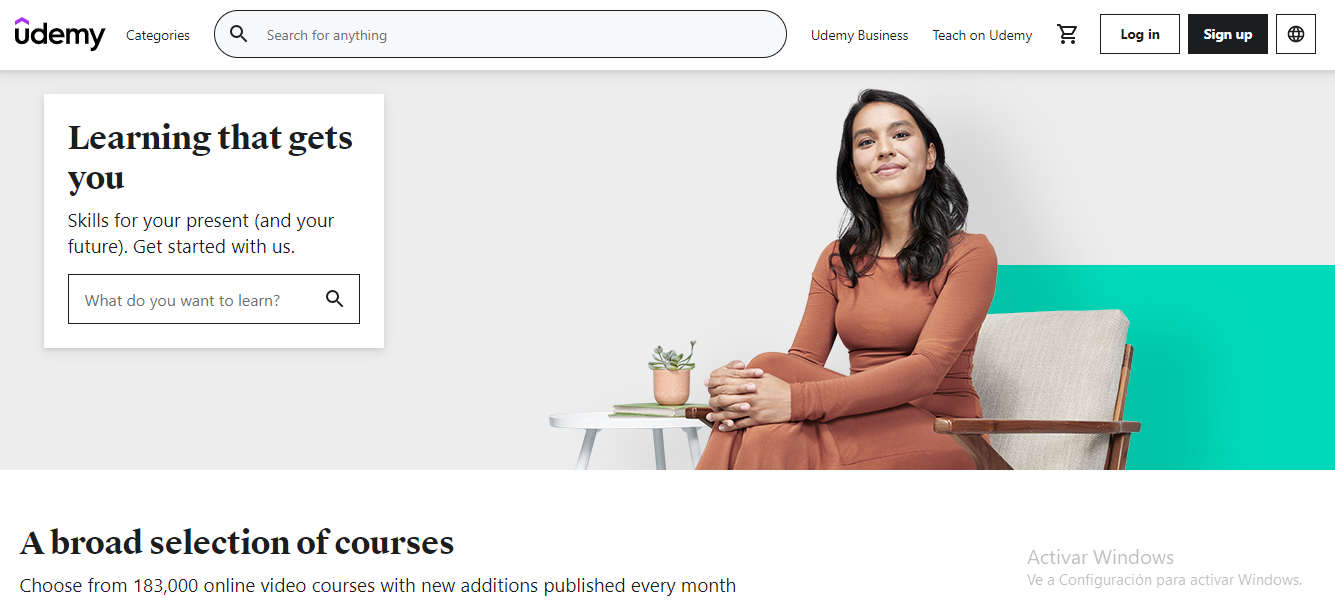 There's no subscription fee with Udemy, although the website will take a cut of every sale you make. Online course creators love Udemy because the platform's internal marketing is so good for attracting new customers.
You'll get a lower cut of the profits if a sale comes from Udemy's internal marketing, but every little helps.
You'll get 97% of the profits if your student buys a course through a private instructor link.

You get 50% if the student has clicked on your course when browsing the platform.

You get 25% if a student buys with an Udemy advert.
Kajabi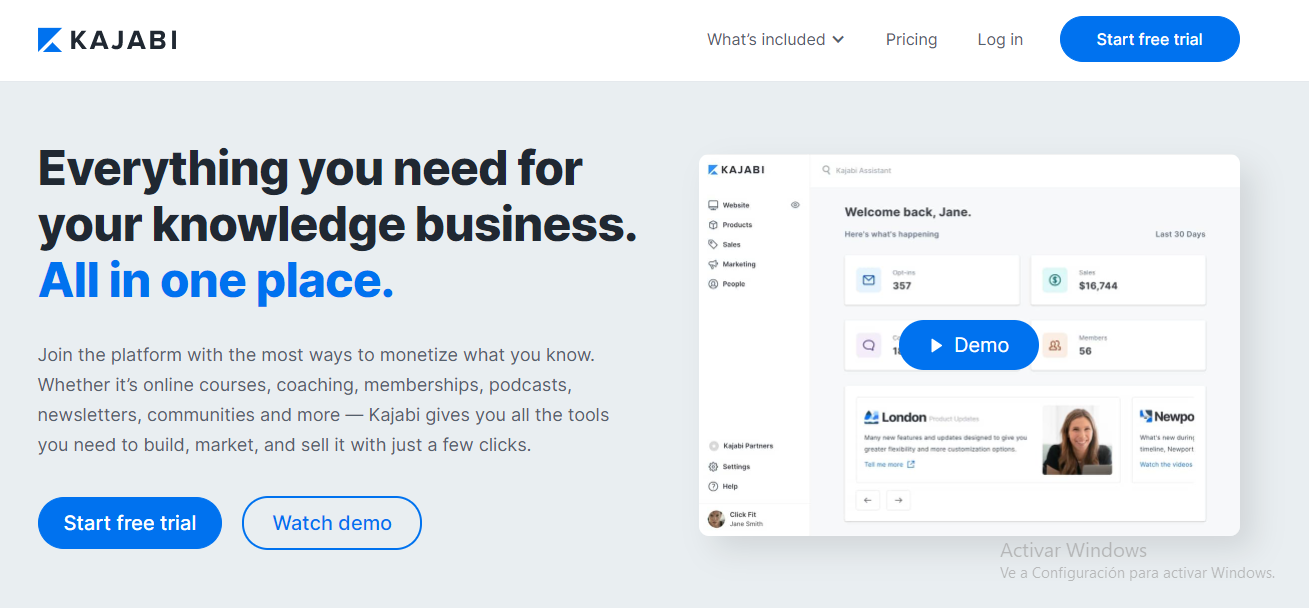 Kajabi is a lesser-known digital course platform, but it does all the basics well. You can expect to be able to create attractive-looking courses with strong video streaming and blogging capabilities.
You'll also be limited on the number of courses you create, even when you invest its most expensive pricing plan.
However, it costs a significant amount more than its competitors.
Basic Plan: $149 per month

Growth Plan: $199 per month

Pro Plan: $399 per month
Even with its discount on annual subscriptions, there doesn't appear to be much reason to pay an extra premium for this platform.
Thinkific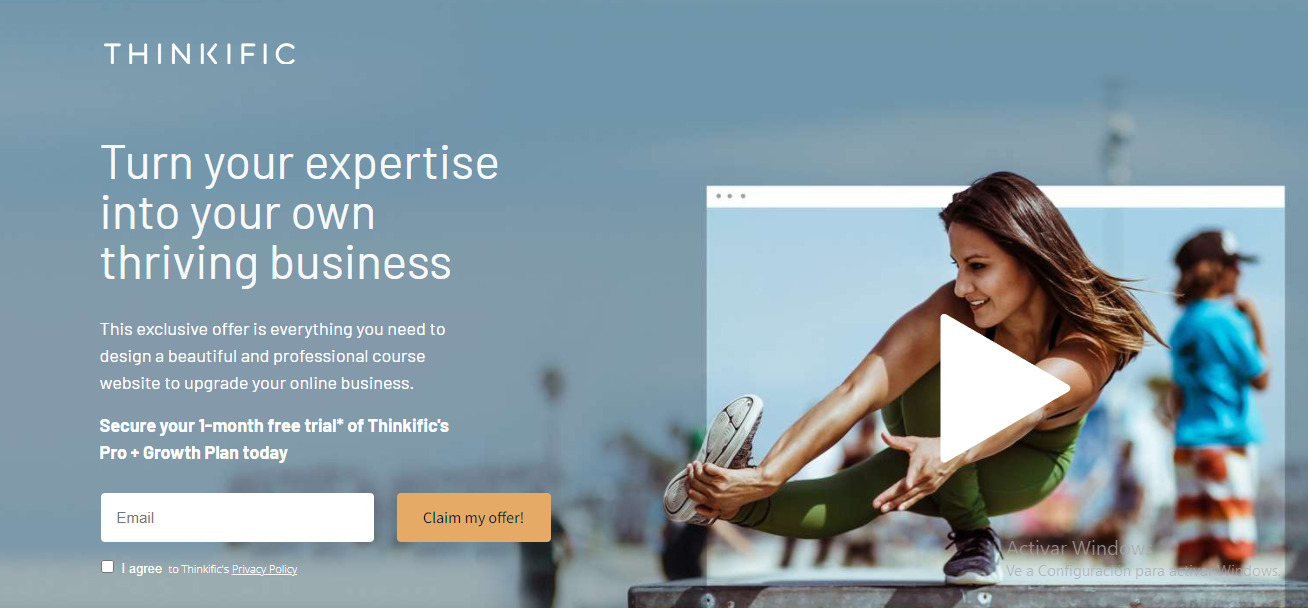 Thinkific offers similar functions to the previous options, although it is somewhat limited in its design customization and marketing. For example, there is no email marketing option for course creators to contact their students regularly.
Basic: $79 per month

Pro: $149 per month

Premier: $399 per month
Teachery Review: Conclusion
Teachery is a platform that offers you eye-catching templates and a structure that gives the course content a professional and innovative appearance, allowing anyone to create a quality course. In addition, the marketing tools it offers are excellent for maintaining a timely analysis of customers, which allows continuous improvement in the platform.
This is despite it being far cheaper than some of its nearest competitors. Despite not being integrated with Paypal, which is one of the most used platforms today, this platform is arguably worth the effort of creating a Stripe account if you don't yet have one.
It is easy to use, efficient, accessible, and with timely monitoring of the needs of its users. Plus, it has a free trial! So, why not give it a spin today and see how Teachery works for you?