Last Updated on June 6, 2023 by Ewen Finser
At the beginning of 2018, Amazon did something remarkable in Seattle. They opened a supermarket- and it has since proven to be quite exceptional as a matter of fact.
You see, Amazon decided to revolutionize how we purchase stuff by eliminating in-store checkouts. Instead, the supermarket relies on virtual assistants built on hundreds of electric sensors and ceiling-mounted cameras to sell without any human interaction.
Interesting, right?
Well, that may have been the first time Seattle residents have interacted with a fully automated in-store shopping system. But, I bet the situation is quite different when it comes to online shopping.
For quite some time now, chatbots have been playing the role of virtual assistants for many e-commerce sites. Their adoption is exceedingly widespread that 60% of Generation Xers, and more than 59% of millennials in the U.S. have used chatbots.
Chances are, you've also interacted with them numerous times already- from simple and subtle assistants to extensive AI systems, which have been developed to help you through your entire shopping experience.
Now, to understand what the fuss is all about, consider the case of LeadPages, a renowned landing-page builder. At one point, the site was generating an average of 310 conversions per month. Not bad, to say the least. But, they were hungry for more.
So, they integrated a simple chatbot system that targeted and messaged site visitors based on web pages they were viewing. Just that and the subsequent results were astounding.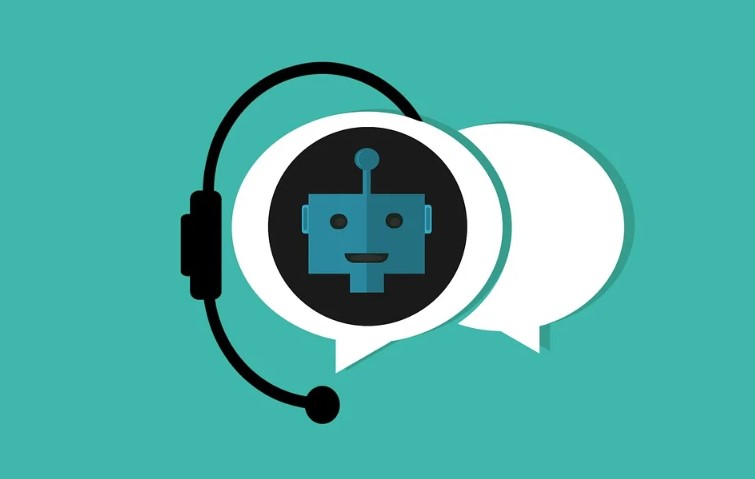 Almost immediately, chatbot messages were attaining a 30% open rate, followed by a click-through rate of 21%. Compare that to the company's email marketing campaign, which had been posting a decent open rate of 21.5% plus a comparatively poor click-through rate of 2%. All in all, the short chatbot experiment raised the number of monthly site conversions to 1,168.
Therefore, for some strange reason, it seems like robots are outperforming human beings in prospecting, marketing plus sales. And customers, perhaps unsurprisingly, are not denying it at all. A survey established that only about 43% of adult Americans would prefer real human assistance as opposed to chatbots.
What does that mean for e-commerce?
Well, for starters, you can be certain that business owners are not sitting this one out. Although only 7% of businesses worldwide had adopted chatbots by 2017, 27% of them were planning to start considering the tech in 2018.
If we extend the time slightly, a survey by Oracle, reveals that 80% of businesses are either using or planning to adopt chatbots by 2020. And that corresponds accordingly with an earlier study by Gartner, which concluded that by 2020, 85% of interactions with businesses will be conducted without engaging other humans. Instead, they'll be based on chatbots and self-service options.
So, all things considered, there is no better time to join the bandwagon than now. But, before I let you in on the secrets of finding the best solutions, how exactly would you define chatbots? And what do you stand to gain from them?
What is a Chatbot?
Going by the Oxford Dictionary definition, a chatbot is:
"A computer system built to simulate conversations with human users, particularly over the web."
Think of it as a program that is embedded onto instant messengers, applications, and websites to act as a virtual assistant that automatically communicates with users.
Ok, I guess customer service is possibly the first thing that comes to mind when you hear that. And yes, you're right- that is, by far, one of the principal functions of chatbots. But, that's not all. In a world where artificial intelligence is increasingly advancing, you can bet that chatbot tech is progressively morphing from time to time. As a result, there are many areas where chatbots are utilized in e-commerce.
Take marketing, for instance. Many online stores continue to capitalize on the technology to reach out to, and consequently, convert multiple prospects simultaneously.
Although they might have several notable drawbacks, let's be honest about one thing. Bots have proven to be more resilient than human marketers in many ways. For starters, they can be programmed to personalize their messages based on the respective receivers' demographics.
And you know what? You don't have to supervise them at all. You can sit back and relax while they do the hunting for you all night in different time zones, without taking even a 1-second break.
Now, apart from generating leads, chatbots are also quite handy when it comes to assisting customers. They can systematically engage shoppers- like sales executives- to identify consumer needs, and subsequently guide them through the selection plus purchase processes. Some stores even take advantage of bots to increase revenue by upselling or cross-selling.
And in case shoppers happen to abandon their carts, you can also rely on chatbots to follow up by tracking down abandoners from your site to other platforms, especially social media. A well-programmed cart recovery bot will then message them, and attempt to convince the abandoners to revert- by perhaps offering incentives like discounts or gift cards.
That said, customers love chatbots because apart from their 24-hour service, they provide instant responses, answer simple queries, communicate easily, resolve complaints quickly, give detailed answers, attend to complex matters, and give good customer experience. Some of them also find chatbots to be approachable and friendly.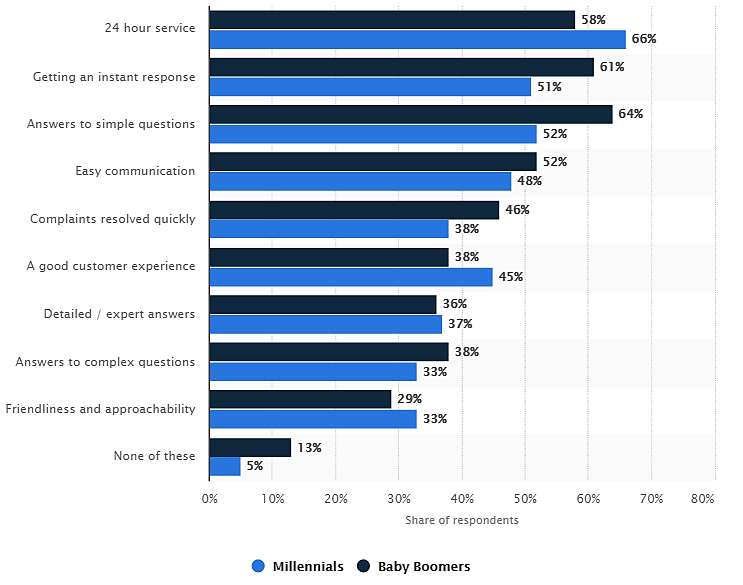 Now, the problem with implementing chatbots is that the whole process can be pretty confusing and overwhelming, especially for beginners. There are several types on the market today, and each has its own range of solutions.
If you approach this blindly, you might end up using a lot of resources and time while you try out different options. Even then, the chances of ultimately settling an ideal solution are pretty slim since you might not be able to exhaust even a fraction of the possible opportunities out there.
But, I'll tell you what. I'll save you the agony by walking you through the entire procedure of finding the best chatbot solution for your businesses. By the end of it all, you should be able to narrow everything down to only a handful of seemingly effective chatbot options.
So, stay with me as we unravel the secrets…
Choosing The Best Chatbot Solution For Your Business
Business Needs and Goals
The first step to finding the most suitable chatbot is understanding your business before you even start sampling what's out there. If you don't, you risk bringing a rocket launcher into a water gun contest or vice versa.
From my experience, I can't tell you without a doubt that chatbot solutions come with varying Linguistic Programming (NLP), Machine Learning (ML), and Artificial Intelligence (AI) capabilities.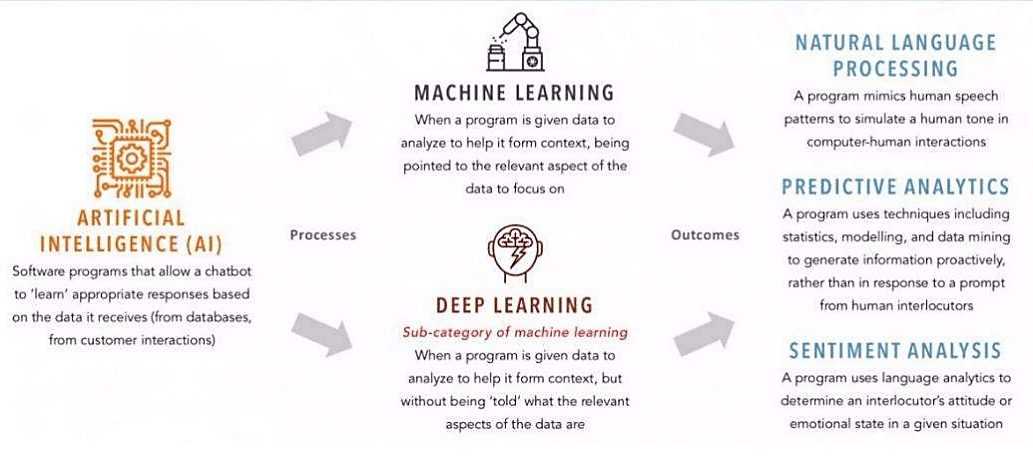 Their corresponding success levels, therefore, depend on how each of these aspects fits into your holistic business framework. And that can only be determined by starting off with a comprehensive assessment of your specific business goals and needs:
Do you have the relevant technical expertise to tweak a chatbot solution with advanced NLP, ML, and AI? Or would you prefer a much simpler engine that can be handled by beginners?
Do you intend to use the chatbot for marketing, customer service, or sales promotion?
How much would you be comfortable spending on the whole chatbot setup?
Do you have the relevant resources for hosting a chatbot solution? How much can you dedicate to your chatbot?
Where do you intend to leverage your chatbot- on your site, or on external platforms?
Which approach would you prefer- adopting a platform to build your own custom chatbot system, or acquire a plug-and-play solution with ready-made features?
Do you need to integrate the chatbot with any services or platforms?
How many chatbots can your business support at a go?
Well, these are pretty basic questions to warm you up. The further you go into your self-assessment process, the better you'll be able to determine exactly what your business needs.
However, don't overcomplicate things at this stage. Keep it simple and objective to be able to come up with a conclusive idea of what you should be looking out for. This alone should help you knock many options off the list of potential solutions for your ecommerce business.
Audience Needs
Ok, now that you've started to understand how your business connects with chatbots, do you have an idea of what your target audience needs?
One of the principal concerns for customers who interact with chatbots is the system's ability to comprehend and respond to their issues. Your target audience would certainly love to be attended to by a bot that is not only human-friendly but also effective at solving problems swiftly.
Sadly, many online businesses have failed to match up to these preferences. Their chatbots are predominantly built on rigid systems with limited response formulas.
Consider this- I bet you've seen automated chat services that seemingly provide the same answers to pretty much everything you throw at them. Then others, oddly enough, engage customers with overfriendly tones that are dismissed as fake right off the bat.
And the consequent result is a bit staggering. According to Ilker Koksal, the CEO of Botanalytics, 40% of targeted audiences do not proceed past the first message.
Well, you might argue that there's still 60% to play around with. But you know what? It turns out that 25% of them subsequently drop out after the second message. And then the fall out numbers increase progressively with each bot engagement level.
So believe it or not, the principle difference between an engaging bot and another irritating message is understanding your audience. You have to take time to assess exactly how your customers prefer to dance. And it really is not as complicated as it might seem at first.
Begin by referring back to your underlying business plan. Who are your target customers? Where are they based? What needs are they seeking to fulfill through your products and services?
The secret here is capitalizing on the data you already have about your customers. Use it to analyze how they respond to various engagements. If you're planning to use a chatbot for marketing, for instance, you should be particularly keen on past interaction patterns across various marketing channels. In other words, what strategies have consistently generated comparatively high response rates?
A good chatbot should be structured to combine all the relevant data sources to address all customer queries and issues accordingly. While at it, the whole thing should be conducted in a conversational tone that resonates with your brand's tone.
Most importantly, the chatbot should be able to automatically adjust to each individual customer in real-time, by taking advantage of its AI engine to personalize engagements. Each audience experience, in the end, should be unique in its own way.
In fact- going by Segment's 2017 State of Personalization Report, personalization alone could transform your business in the following ways:
Flexibility
Speaking of adjustments, another thing you cannot afford to compromise is all-around versatility.
Well, we've established that it's advisable to stick with a solution that's well-aligned to your business needs. But, here's the kicker- the truth of the matter is that the goals are subject to change. And that, in fact, is arguably the beauty of doing business online. You can readjust various elements holistically without necessarily affecting the whole business structure.
That said, an effective chatbot should be able to morph and adapt to the ever-dynamic e-commerce environment. If your social media marketing plan shifts from Facebook to Twitter, for example, a new set of bot tools should be the last thing in your shopping list. A versatile chatbot can save you the trouble by simply mirroring its functionalities from one social media site to another.
Still, on marketing, it would be a great idea to focus on bots that can be tweaked extensively based on your specific goals. When it comes to brand awareness, for instance, you should be able to commission the bot to reach out to different sets of audiences with relevant messages about your products and services.
The same bot should then come in handy for the corresponding lead generation process. The task at this stage might be following up on the resultant conversations by targeting specific prospects with personalized offers. And to streamline your marketing pipeline even further, you might want to consider leveraging the same chatbot for driving customer loyalty after a successful conversion.
Now, one of the major complications that consistently arise when dealing with e-commerce leads and customers is numbers. Hence, your chatbot should come with the ability to scale up and down according to audience size.
If your site's traffic happens to peak suddenly, for instance, a flexible chatbot will respond by auto-scaling itself across your servers. Consequently, you can rely on it to handle millions of visitors simultaneously with the same level of precision and finesse displayed when dealing with fewer users.
Come to think of it, that requires a robust chatbot whose engagement framework is governed by an extensively dynamic personalization formula. While it might take you quite some time to define all the automation rules at the beginning, a well-defined system will eventually be able to adjust its responses accordingly without human interference.
Analytics
Sure, your e-commerce platform provides a wide range of sales and customer metrics. You've probably also embedded Google Analytics to track your site's traffic patterns. Fair enough. But, is that all there is to data analytics?
Well, combining multiple analytics tools is critical for informed decision-making. But, let's face it- while the processes of measuring your traffic numbers and static trends are relatively straightforward, getting to learn about your visitors on a much deeper level is rather complicated. That's why only 25% of marketers are gathering customer information.
Here's the thing. For richer user insights, you need analytics tools that go beyond the standard metrics to analyze exactly what your audience prefers, how they engage, plus how they respond to various issues. And that's exactly where chatbot analytics comes in.
So far, one of the chief benefits of chatbots over human-interaction is their ability to assess each interaction instance independently, then present the findings on a large scale. They can generate values that indicate the performance of your customer service and experience, among other critical parameters.
While regular bots employ inconclusive analytics haphazardly, the best chatbots provide well-streamlined systems for tracking, analyzing, and reporting. Their advanced engines essentially help you determine precisely who you're dealing with, plus the corresponding customer needs.
Then guess what? You don't have to wait forever to get your hands on the resultant reports. An effective chatbot should be able to assess everything as it happens, then provide the consequent analytics in real-time.
By reviewing your sales or marketing engagements as they unfold, you'll be able to track the overall progress, and possibly even adjust various variables to enhance overall efficacy.
Speaking of which, how you view and leverage such data depends on how it's presented. Therefore, you should also pay attention to each chatbots' analytics data structure. An ideal solution should generate reports that are organized and segmented systematically, in a way that you'll be able to interpret all the principal indicators right off the bat.
And as you continue to harvest the valuable insights, you'll notice that they can also be exceedingly useful in making your chatbot smarter for improved performance.
The only challenge here, of course, is the liability that comes with handling private customer information. The more the data you collect, the worse the possible consequences in case of a breach. So, it's critically important to settle for chatbot options that have not only implemented two-way data encryption but also have a long history of security compliance.
Integration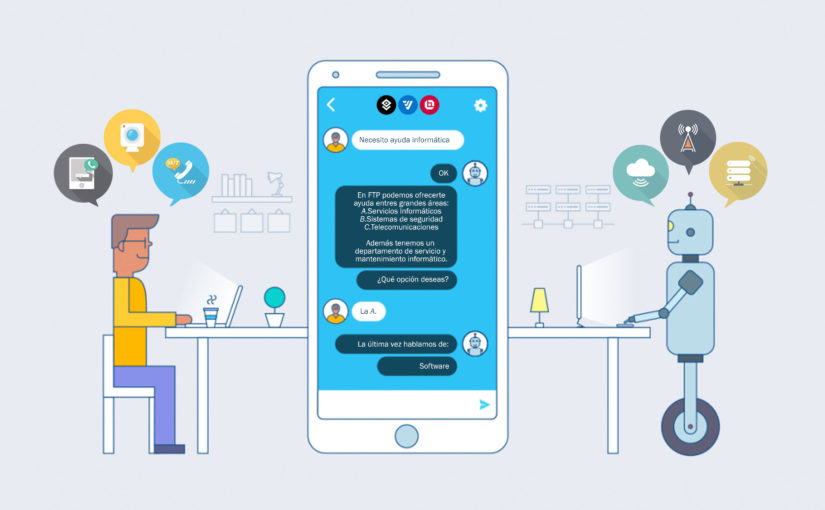 Admittedly, the use of artificial intelligence to engage your audiences and power your business processes might sound impressive. The most advanced chatbot systems provide premium features that seem like they can even manage marketing or sales single-handedly.
But, the truth of the matter is that chatbots are pretty useless when they operate independently. Their engagement and analysis capabilities are substantially reliant on the links they form with data-rich platforms. All things considered, an artificial intelligence system only comes alive after you start feeding it with relevant data.
So, to create a seamless and cohesive bond, your chatbot should be engineered to integrate accordingly with the relevant platforms.
If you're seeking a solution that can guide shoppers through your Shopify-based store, for instance, you should only go for options that can be embedded with the platform's ordering, payment, and tracking systems. As a result, your customers will be able to place orders through the chatbot, then proceed to pay and track their shipments without any issues.
How do we even examine a chatbot's compatibility framework?
Well, chatbots, just like other software services, are built with two primary modes of linking with third-party platforms. The simplest configuration is the plug-and-play software build, whose integration is configured by default.
You'll find a wide array of chatbot solutions that are basically developed as add-ons, which simply connect with various e-commerce and marketing platforms. The whole integration process is fully automated.
However, if that isn't provided, your only other alternative is taking the API route. And the good thing here is that you can set up your own custom integration.
Sadly, it's no walk in the park. Even when you possess extensive programming expertise, you still have to take time to study the software's coding structure. Then after a tedious process of coding its integration structure, you pretty much have to test the subsequent link over and over again.
All things considered, the best chatbots offer a wide range of agnostic integrations by default- complete with pretty much all the main e-commerce platforms and services.
Cost
Admit it. You certainly would appreciate leveraging a chatbot without incurring any costs. Well, guess what? It turns out you can- at least to some extent.
If you scout widely, you might be lucky enough to come across a couple of free chatbot solutions. Sadly, such luck is always short-lived because of the limited functionalities attached to free chatbots.
Fact is- effective chatbot solutions will always charge for their services. What you end up paying, however, depends on several critical factors.
Now, before you even think about comparing their respective pricing schedules, start by defining your budget range. What do you think your business can afford to spend on a chatbot subscription? What would you consider to be an affordable quote for a chatbot service?
As you begin evaluating various solutions, you'll notice that the pricing options can be a bit overwhelming. But, here's the trick- use your initial estimates to eliminate the costliest options that prove to be way above your budget range. After all, the bulk of the priciest services are developed to exclusively support large enterprises with advanced artificial intelligence capabilities.
The final list of seemingly well-priced options should be analyzed based on chatbot's comparative ROI values. So, you might want to compare their individual functionalities with the corresponding pricing schedules to get an idea of the relative cost index.
The final goal here is to prioritize value as opposed to cost savings. And that means settling for a robust chatbot solution with a wide array of positive reviews, at a fairly reasonable cost- based on its corresponding functionalities and your budget.
Types of Chatbots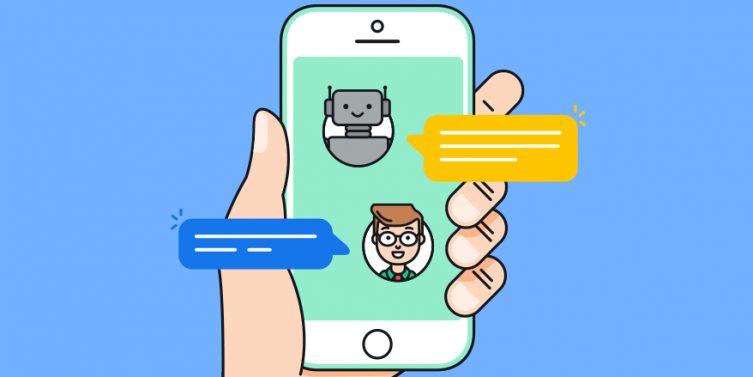 Simple Scripted Chatbots
These are simple chatbots that are structured to provide your audience with straightforward information without extensive analysis.
Advanced Scripted Chatbots with an AI-Powered GUI
These are chatbots that capitalize on their artificial intelligence engines to converse with your audience, then analyze and process the resultant complex user queries.
Artificial Intelligence-Driven Chatbots
These are the most advanced chatbots with natural language understanding capabilities that facilitate extensive user-engagement. They use their AI engines to dynamically analyze multiple layers of data, which in turn develops their knowledge-base and supports decision-making.
Summary
State of Chatbots

Chatbots range from simple assistants to holistically dynamic programs, which have been designed to engage and guide you through the whole shopping process.


60% of Generation X and over 59% of Generation Y in America have interacted with chatbots.


Only 43% of adults in the U.S. would certainly go for actual human service instead of chatbots.


While 7% of businesses globally had implemented chatbots in 2017, 27% of them were open to the idea in 2018.


Four-fifths of businesses will be utilizing or seeking to implement chatbots by 2020.


By 2020, 85% of exchanges with businesses will occur through chatbots and self-service systems.



What Is a Chatbot?

A chatbot is an automated system that's integrated with instant messengers, apps, and sites to provide virtual assistance by simulating conversations with users.


In ecommerce, chatbots are leveraged for customer service, payment processing, abandoned cart recovery, sales assistance, lead generation, and target marketing.


Consumers praise chatbots for their capabilities in giving good customer service, attending to complicated issues, resolving problems quickly, communicating easily, answering queries, providing instant responses, and availing service round-the-clock.



Choosing a Chatbot

Review your business objectives before you even begin testing out various chatbots. A perfect solution should offer Linguistic Programming (NLP), Machine Learning (ML), and Artificial Intelligence (AI) features that are aligned with your principal business goals.


The main difference between an interactive chatbot and an annoying message is how deep you comprehend your target audience. You have to analyze their individual and collective needs to get an idea of the best chatbot engagement approach.


The best chatbot combines all the principal databases to resolve your audience's problems exhaustively. The voice should be friendly and approachable in a way that mirrors your brand's overall character.


Your chatbot analytics surpass typical metrics to inform you about your customers' preferences, engagement behaviors, and response patterns.


A suitable chatbot service should produce real-time well-structured reports that are easy to understand.


To protect sensitive data, your chatbot solution should offer two-way encryption.


An ideal bot should be versatile enough to adjust accordingly to the fluid ecommerce ecosystem. You should be able to configure it dynamically in line with your marketing or promotional campaigns.


A chatbot service ought to accommodate varying audience sizes.


To form a smooth connection, your chatbot structure should be designed to embed with all the major third-party ecommerce platforms.


If a chatbot doesn't provide add-ons to integrate with all the major platforms, it should at least avail an API for custom integrations.


Free chatbots come with limited features.


Focus on ROI instead of the actual pricing by comparing the costs with features and your business budget. Consequently, you should go for a comprehensively-provisioned chatbot service that is not only priced fairly, but also enjoys numerous favorable reviews.



Types of Chatbots

Simple Scripted Chatbots


Advanced Scripted Chatbots with an AI-Powered GUI


Artificial Intelligence-Driven Chatbots


Quite a conclusive set of factors we've covered here. But then again, we've barely begun. There's so much more interesting stuff to discover about chatbots. So, feel free to dive in to learn pretty much everything about the subject- all the leading providers, their respective features and weaknesses, developing news, plus possible industry trends in the near future.
Here are related articles you may be interested in: