Last Updated on January 15, 2023 by DMEditor
According to an article on App Partner, app customer engagement is enhanced by 88% through the use of push notifications. Where app push notifications are enabled, 65% of users are more likely to return to a mobile app within 30 days.
If done correctly, these services can help marketers achieve a remarkable response from their users. To succeed, a push message notification must be sent at the right time, to the correct audience, to deliver appropriate content.
Identifying the best push notification can be challenging and depends on factors like analytics, user segmentation and A/B testing. Cross-channel coordination, marketing automation, localized support, accurate targeting, and delivery times are also important considerations.
No single platform offers 100% push notification conversion because each has its advantages, and disadvantages.
The best push notification services are:
PushEngage is out top recommendation for a number of reasons.
First, it's incredibly easy to use and get started with. Many push notification services require deep technical knowledge, especially for automations and conditional logic. Second, PushEngage has some of the best automations around. It's dead simple to set up a basic evergreen content funnel drip or a high octane sales messaging campaign.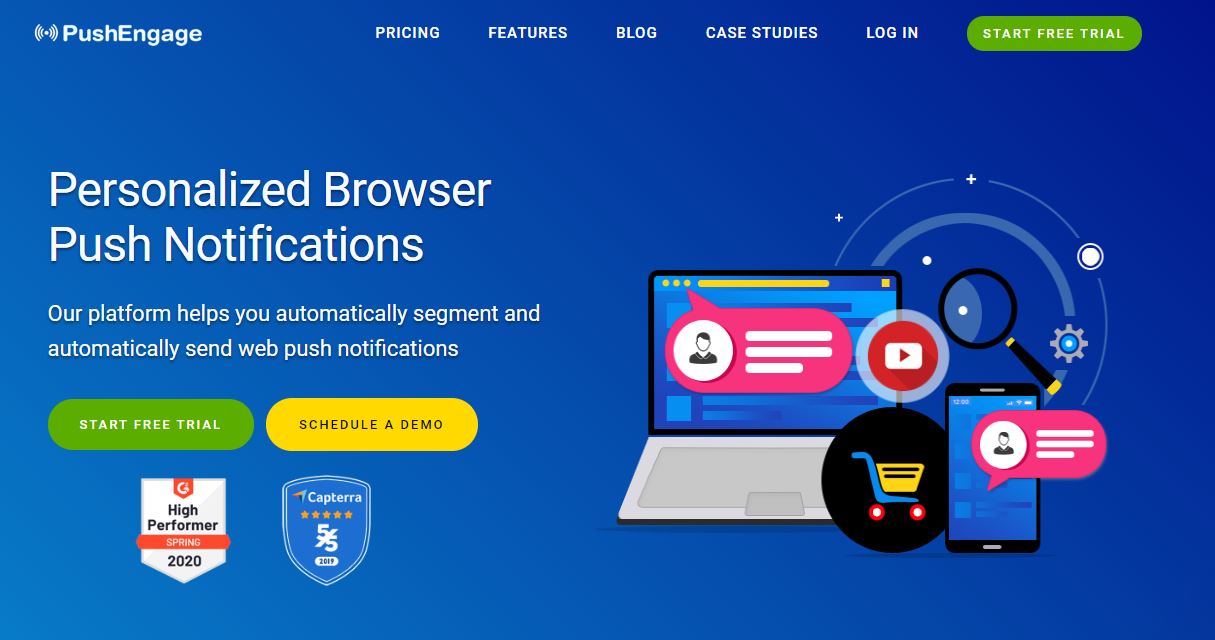 At the Premium Tier ($59/month), features include:
Up to 10,000 Subscribers (then variable tiered pricing above)
Unlimited Notifications
Up to 25 Custom Segments
Advanced Analytics
Drip Autoresponder
A/B Testing
Customized Send Times (by time zone)
You can get started completely for FREE here, good for up to 2,500 subscribers (and no automations or segmentation).
Then, pricing starts at $29/month for the Business Plan, $59/month for the Premium Plan and custom quotes for further Enterprise Pricing.
PushEngage Promo Code: The team at PushEngage have generously offered our readers 15% off with code AF15 at checkout here.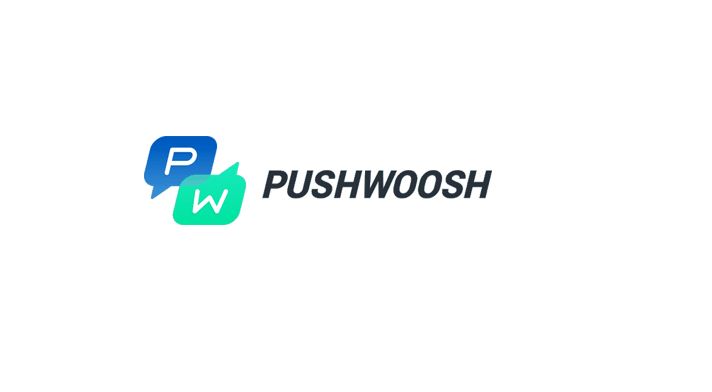 This service offers app users service with the utmost features. For a starting fee of $49.95 a month, you can use the service on 500,000 devices.
Push Woosh enables companies to handle heavy push notification traffic to the tune of millions. The service providers claim to send as much as 250,000 notifications per day. It is a system that can be scaled up depending on your usage.
With this service, you can send push messages on fifteen mobile app platforms. It is popular with online marketers because the notifications sent out are personalized to every user and are high in multimedia content.
This push notification service allows users to set the frequency at which app notifications are sent out. It incorporates multi-language support which enables users to receive notification in their language.
Push notifications can be preset automatically via the management app, according to your campaign and user segmentation. An analytics support component allows marketers to get real-time statistics thus modifying information as needed.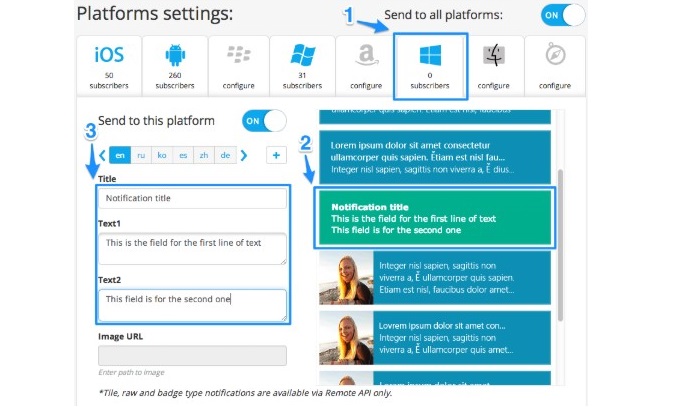 The service allows marketers to mark their target audience and design their marketing strategies accordingly.
Other core service features include;
Advanced reporting,
Code review,
A dedicated private cloud,
Remote API,
A cross platform service and
Site-oriented tagging support.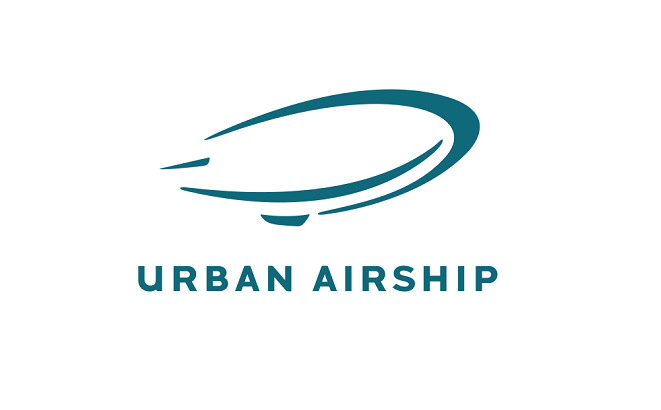 Urban Airship app is a push notification platform that offers marketers engagement strategies like push campaigns, user loyalty, retargeting and onboarding.
It's founded on powerful push notification software and applies technology like event processing, IoT, and machine learning. User location, preferences, and smart messaging are used to enhance push notification engagement.
It contains Google wallet and Apple Passbook integrated into its wallet studio. The service's web-editor allows the preview of notifications before they are sent (Web push or mobile). Notifications can be tailored based on user inactivity, push notification opens and uninstalls.
They can also be tailored depending on geographical location and operating system. This allows marketers to measure push notifications effectiveness updating them as necessary.
Urban Airship is expensive compared to other service providers. Their starter pack is free with about one million pushes per month. Next is the basic pack, costing $99 a month, the essential pack at $149 per month and the comprehensive pack costing $349 a month.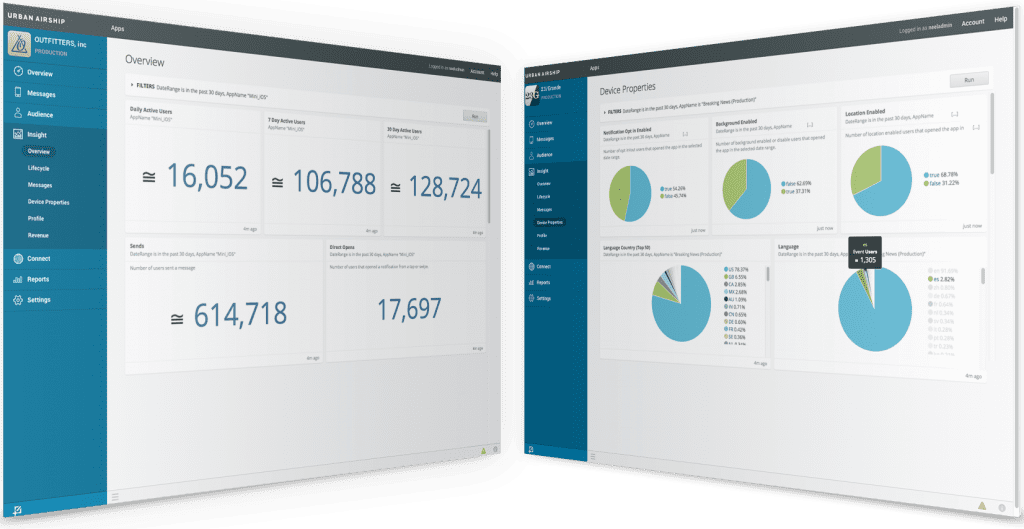 This web push notifications service provides marketers with information on user preferences, in-app development behavior, device information (including Android and iOS), and local history which permits sophisticated targeting.
Other core features include;
A/B testing,
Interactive push notifications,
Multi-channel messaging,
Conversation reporting and click-through rates data
Funnel app analytics.
The Carnival web push notification service strives to optimize customer conversions by steering real user engagement via web push.
It is an intuitive and user-friendly marketing platform that enables marketers to operate numerous push notification campaigns at once. Other than push notifications, it provides full-screen message stream and in-app notifications.
Carnival offers marketers solutions to enhance user retention, increase user lifetime value, scale-up personalization, and lower customer churn.
Their push notifications are now incorporated into Sailthru's management suite which offers a cross-channel experience. This enables marketers to offer personalized experiences on the web, on email, and via mobile.
Their prices can be customized for enterprise clients with worldwide brands and the costs may increase to $400k annually depending on your monthly active users. A $1,000 per month is charged for media companies and $1,500 a month for commerce companies.
App developers can easily integrate Carnival into their apps which allows them to create their campaigns online. Highly specialized user segments can be developed since data can be accessed in real time resulting in further personalized campaigns, even to a specific device.
With their spam protection, a marketer can set the limit to the amount of notifications a user can receive within a certain time.
Other core features include;
A/B Testing,
Behavioral analytics and triggering,
Audience segmentation,
Auto-analytics integrations and
In-app messaging.
Rich personalized messaging,
Time zone settings and
Message automation.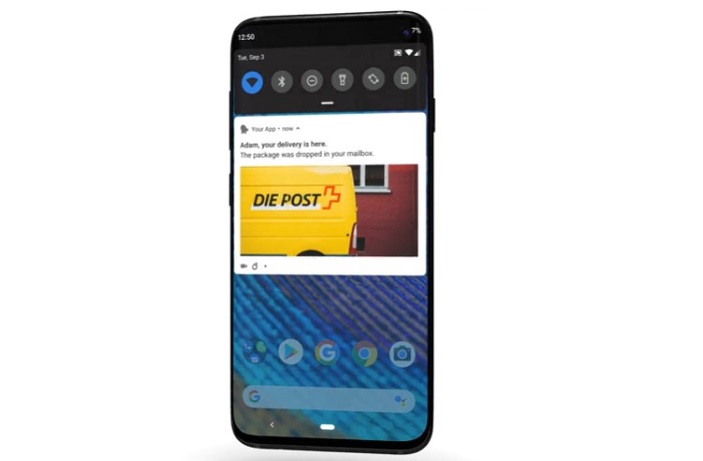 PushBots is app engagement tool for mobile devices and Google Chrome. It allows you to send personalized and dynamic notifications straight from your dashboard to any mobile platform. You can choose your target audience using geographical locations, usernames, send broadcasts, and specific devices.
With exceedingly intuitive real-time analytics and API interfaces, this push notification service allows marketers to easily picture their campaigns. Their push templates have a proven track record for engaging users. Being a simple platform, PushBots provides a great starting point for marketers with a small user base.
The basic package is free of charge. The bronze one is $49 per month, the silver is $129 a month. The gold package is $249 per month while the platinum is $499 a month. The service providers are keen on keeping their clients. Their pricing model reflects this by enabling you to scale push campaigns alongside your user base, without switching platforms.
Top features of PushBots are,
A 10-minute set up
Retargeting
Customer Engagement campaign segmentation based on user behavior and demographics
A Multi-platform to engage users
Dynamic push notification
Native app development for developers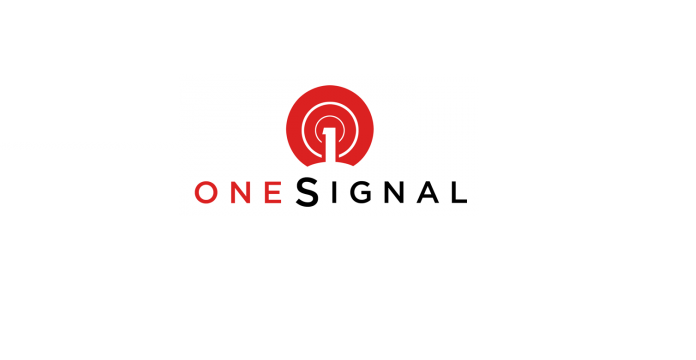 The OneSignal service provider is a 100% free push notification service providing the best value. It is ideal for beginners because you can send unlimited push notifications to unlimited subscribers.
It incorporates WordPress site essential features, in addition to the official WordPress plugin. OneSignal's API works on several other platforms as well.
This push service works on mobile devices and supports platforms such as Windows, Android, and iOS. By means of its Web Push API, the service can be used on PCs as well.
Signing up with OneSignal offers you access to scheduling, localization and analytics. You can also operate on an unlimited number of devices with limitless notifications using a single multi-platform API.
The best part is that this notification service is configured to suit any kind of company. Startups can easily utilize their free platform while more established companies can customize their intricate, data-driven campaigns (with real-time data analytics). This service is free for individuals but custom enterprise pricing begins at $40 for 500,000 users.
The core features of the OneSignal service include,
A/B Testing
A quick and easy 15-Minute Setup
Segmentation targeting to personalize notifications
Real-time tracking (real-time data)
Automated push notification
Faster content delivery
WordPress Plugin
PushCrew provides push notification services on the Firefox and Google Chrome platforms (and not specifically Android or iOS mobile devices). The service aims to ensure maximum click-through rates (CTR) by enabling you to send notifications depending on your audience's activity level. For a more intimate style, notifications can be personalized with vibrant images.
PushCrew provides real-time interaction with users to build an intimate connection and result in increased clicks per page. You receive contact management tools that enables you to segment audiences based on established criteria. This further helps you send personalized notifications.
PushCrew helps you tailor plans according to your requirements. They provide three push notification packages including business and enterprise, premium and startup.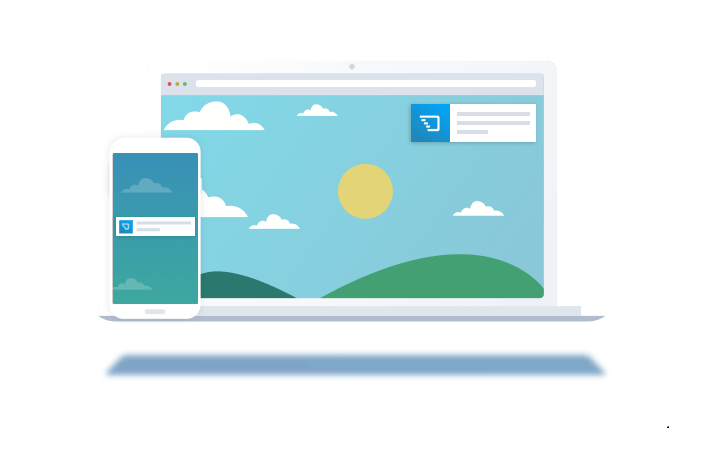 The key PushCrew features are:
Scheduled notifications
Multi-user, multi-website, support
Easy set-up, great design and clean UI
RSS to Push
Enhancing notifications with images
Sending notifications to specialized segments
8. Aimtell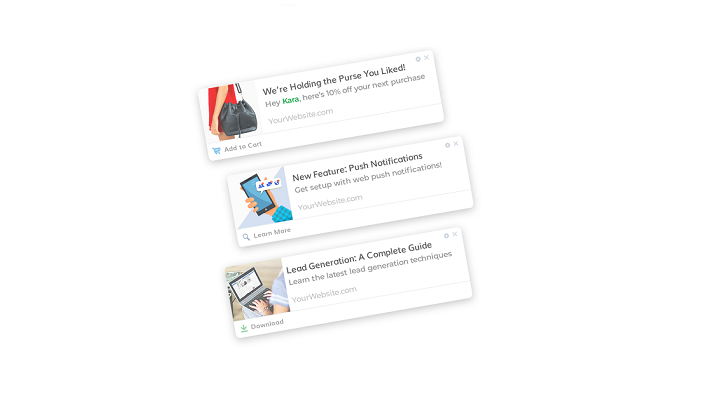 The Aimtell push notification service supports browsers such as Mozilla Firefox, Safari desktop, Opera and mobile and desktop Chrome (also no Android or iOS mobile support). It is a popular service with numerous notification plans to select from depending on whichever suits you best.
Aimtell allows you to customize service features according to need and you can then pay for only what you use.
Each Aimtell plan offers unique features. The intro plan begins at $9 per month, for a maximum of 500 users. Between 501 to 2500 users you will be on the starter plan, charged $29. A fee of $49 is required for 2501 to 10,000 push subscribers on the basic.
If you have 10001 to 50,000, you will pay $99 for the Plus plan. The highest fee ($499) is charged if you have subscribers who are over 500,000.
Your users can receive instant notifications. The service provides extra features to tailor notifications based on page views, subscriber location, and items purchased. The Aimtell service incorporates its own Shopify and WordPress push notification plugins. This enables you to easily manage and configure the push notifications from your site panel.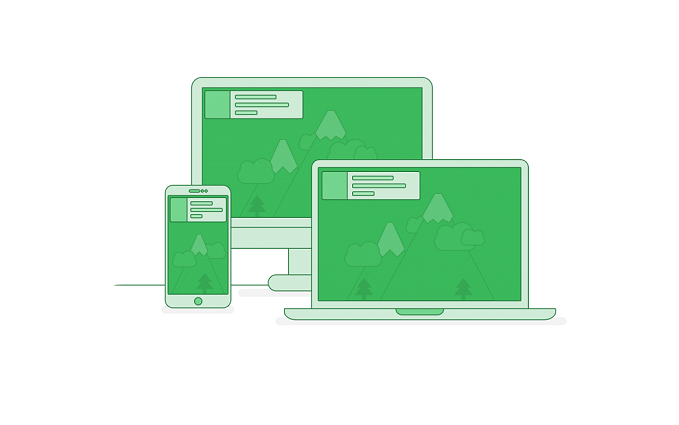 Marketers can develop highly focused subscriber segmentation dependent on data obtained. You can also create automated notifications based on triggers to send auto-piloted customized notifications. The triggers may be set according to events or certain dates.
The core Aimtell features are:
Notifications based on events
Automated, repeating notifications
Subscriber interest shown
WordPress and Shopify Plugin.
User history including items purchased
Page views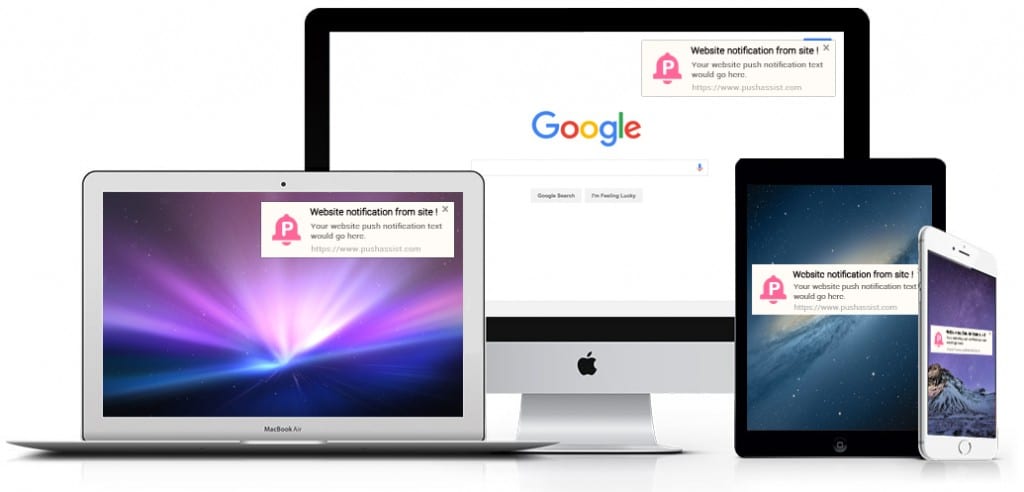 PushAssist is one of the most user-friendly push notification service available. It is integrated with Drupal and WordPress supports devices and all browsers.
The service is easy to use and within five minutes of sign up, you can send notifications to your subscribers. It also enables you to track results in real time enhancing your campaign.
It offers smart segmentation in which you can access information on users' pattern history and regional variations. This streamlines the process of targeting potential buyers. You can observe and analyze live user traffic and all data is dependent on clicks.
PushAssist is available in three distinct categories. You can purchase silver, gold and premium packages costing $29 to $119.
The service offers extra notification features such as:
Email support
Unlimited campaign creation
Multi-language support
Metrics based on real-time usage
Supports Chrome, Safari & Firefox browser
Multi-sites linked to one account
Unlimited Segments
Multi-user login
Pre-scheduling notifications
Website push notification window customization
REST API
HTTPS support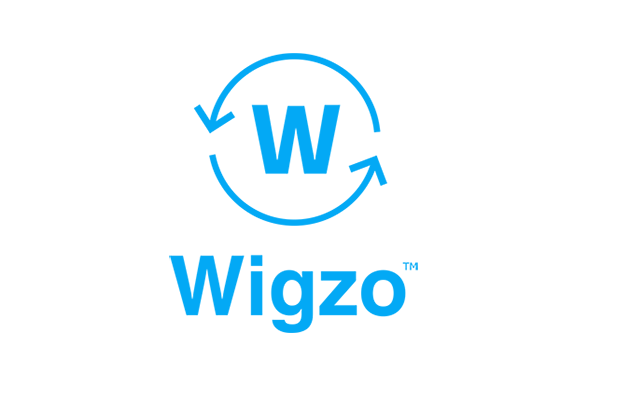 Wigzo is commonly used by numerous professional bloggers as a marketing tool. It is considered an excellent marketing automation suite, which specializes in e-mail services and browser notifications.
The service provides personalized notifications that enable marketers to retain their customers and results in increased conversion rates.
Wigzo offers both free and paid service packages. The free plan is limited to only 5000 subscribers but you are unable to access all the functions. The paid plan $19 per month and allows you to send push notifications to unlimited subscribers.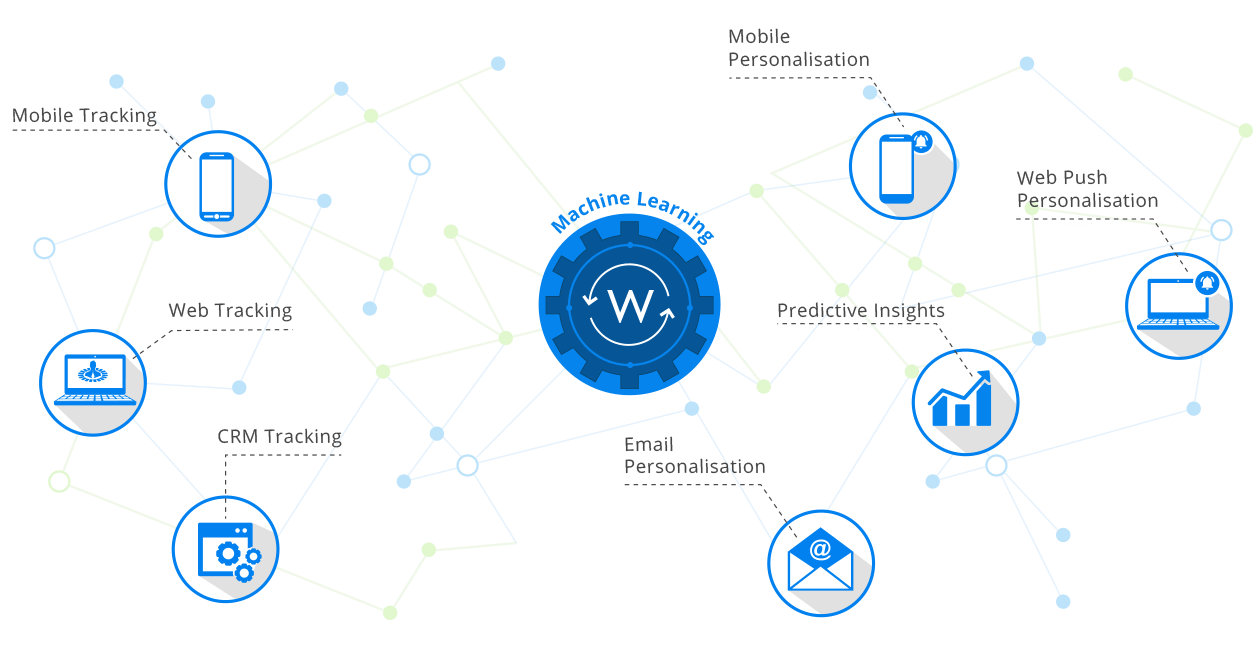 A highly valuable special feature provided by Wigzo is the triggered browser push notifications. This enables website owners and developers to select their own trigger subscription prompts.
Other key features of this notification service are:
Contact management
Multivariate testing
Direct mail management
Call support
Campaign segmentation
A content and blogging platform
Analytics and ROI tracking
Multi-channel marketing and management
Email drip campaigns
Lead management
Website visitor tracking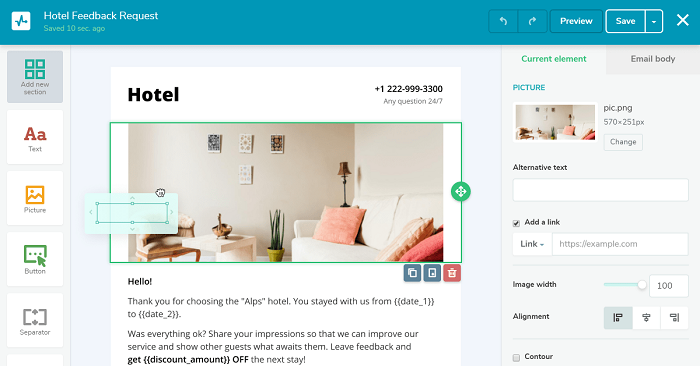 SendPulse provides bulk SMS, email marketing, SMTP server, and API in addition to push notification services. The exceptional push notification service they provide is guaranteed to convert potential buyers out of online window shoppers. Notifications can be customized based on usage patterns and user locations.
SendPulse is compatible with all devices and browsers. Their service sends out push notifications immediately a user connects to the web, and assures marketers of a major boost in the subscription.
SendPulse provides an excellent pricing plan for its service. Their push notifications are available in four major plans. A free plan allows you to send notifications to less than 2500 subscribers and you have 15000 emails. A monthly subscription fee of $9.85 lets you select the number of subscribers and emails needed.
Their Pay as you go option is an email plan that allows you to pay for the emails you need. Their VIP plan is specially crafted for marketers with over a million subscribers.
Some of the unique features SendPulse provides are:
Enhanced level of subscriptions
Offline app push notifications
Bulk messages and trigger in-app messages
Very effective messaging
Default developer APIs provided
Personalized app push notifications to users that can be sent according to segmentation
This list only acts as a guideline on the best push notification service. To establish what works for you, critically examine what each offers against what you aim to achieve with your subscribers.
Most importantly, CHOOSE ONE web push notification service. These service providor options are ALL better than not leveraging this effective new marketing automation channel.
Further read: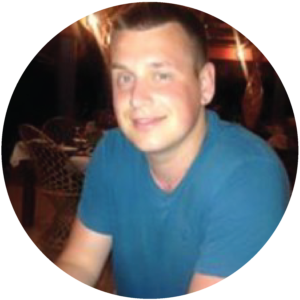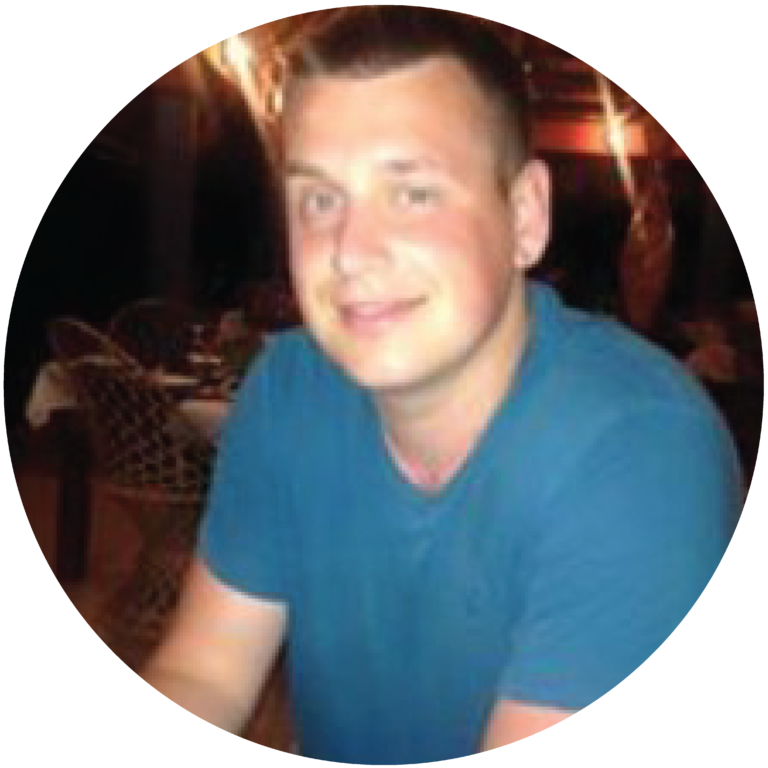 Latest posts by Ewen Finser
(see all)