Last Updated on November 23, 2021 by DMEditor
Suppose you're an avid traveler or business person with many contacts across the globe. In that case, you probably have to send money internationally and across different currencies every once in a while. Even though digitalization has made the world a much smaller place, sending money abroad still isn't always cheap.
This is where digital money transfer services like Wise (formerly known as Transferwise) and Xoom step in. Providers like these typically offer better rates, transfer times, and perks than traditional banks.
To help you decide whether Transferwise or Xoom offers the better service, we're putting them under the microscope. So, hopefully, by the end of this review, you'll better be positioned to decide which (if either) platform meets your needs.
There are lots to discuss, so let's get started.
Wise vs Xoom: Their Key Similarities and Differences
If you just want a quick rundown of the core similarities and differences between Wise and Xoom, look no further:
Wise vs Xoom: Their Key Similarities
Both Wise and Xoom enable you to send money to a wide range of countries.

Xoom and Wise both facilitate person-to-person transfers.

Both have mobile apps, so you can transfer money while you're on the go.

You can opt to send money using bank transfers, debit cards, and credit cards with both services.
Wise vs. Xoom: Their Key Differences
Wise just charges the mid-market exchange rate. In contrast, Xoom charges additional fees on top of this. As a result, Xoom is likely more expensive.

Xoom doesn't allow you to send money to institutions or multiple recipients in one go. Whereas Wise has this option.

With Xoom, you have to be located in the US, Canada, or the UK to send money. This limitation doesn't exist with Wise.

Xoom doesn't require recipients to have a bank or Xoom account. Whereas, with Wise, you can only send money into bank accounts.

Xoom comes with a feature where you can pay your family's bills abroad, whereas Wise doesn't offer comparable functionality.
About Transferwise (Now, Wise)
Until very recently (March 2021, in fact), Wise was known as Transferwise. But, don't let the rebrand confused you; the service on offer is precisely the same.
Launched in 2011, over the last decade, Wise has successfully established itself as one of the most trusted and affordable services for sending money abroad.
With a customer base of over 6-million strong, Wise has facilitated billions of dollars in transactions. With such impressive figures to boast of, surely, they've got to be doing something right?!
What makes Wise so popular is that they charge mid-market exchange rates for currency transfer. This is usually much cheaper than using wire transfers and/or traditional banking institutions.
Wise also prides itself on its transparent fees. You can head over to their website at any time to view the currency exchange rates in real-time. From there, you can make a fully informed decision on whether it's a good time to send your payment across.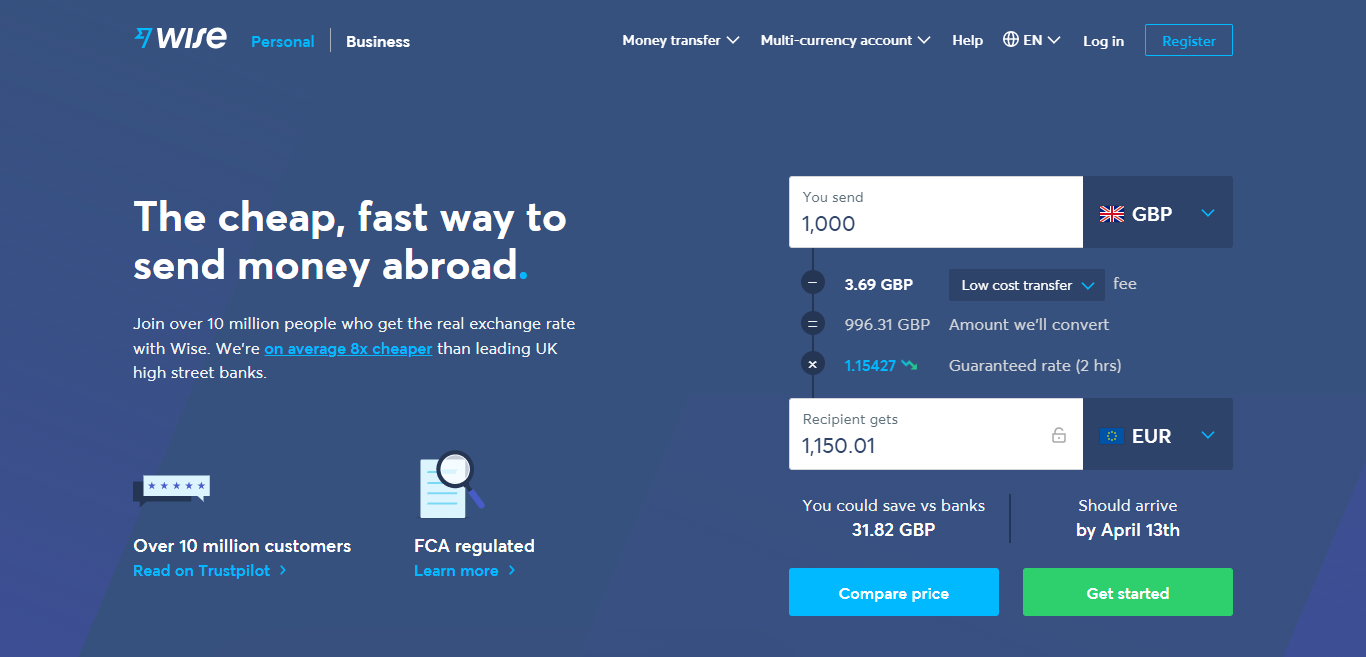 About Xoom
You've likely heard less about Xoom than you have its owner: PayPal. This service is another way of transferring funds internationally without bothering big banks and their high transaction fees. Xoom is intended for person-to-person transfer, allowing individuals to reach across borders with ease.
Xoom has been around since 2001 and serves a range of countries throughout America, Latin America, and Europe. As we continue with our review, there's one big sticking point you should know up-front:
If you want to send money with Xoom, you must be based in the US, Canada, or the United Kingdom. So, if you don't reside in any of these countries, you'll need to look elsewhere.
With that out the way, let's take a look at the features these two services provide…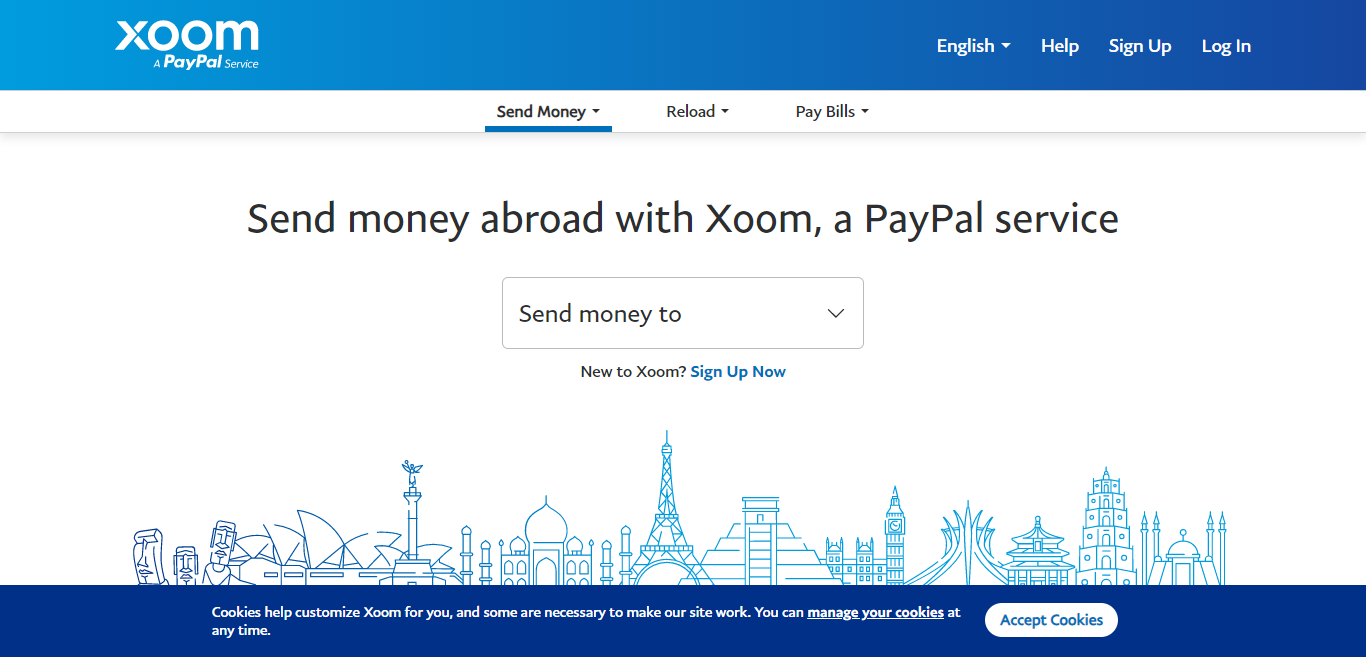 Wise's Features
Wise focuses entirely on providing a cheap and fast way for users to make international person-to-person and business transfers.
The process is relatively straightforward:
Create a Wise account for free via their website or mobile app. Just provide an email address or a Google or Facebook account to get going.

Then choose the amount you want to send.

You'll be shown your fees upfront and given an ETA for when your money will arrive with the recipient.

Enter your recipient's bank details. For some currencies, you'll also be required to verify your identity with a photo ID.

You pay for your transfer with all fees clearly labeled.
Wise allows you to track the transfer from your account, and your recipient is similarly informed. That way, all necessary parties are on the same page about the transfer's status. It can take between 2-4 days for some transfers to go through, although many of them occur within the hour.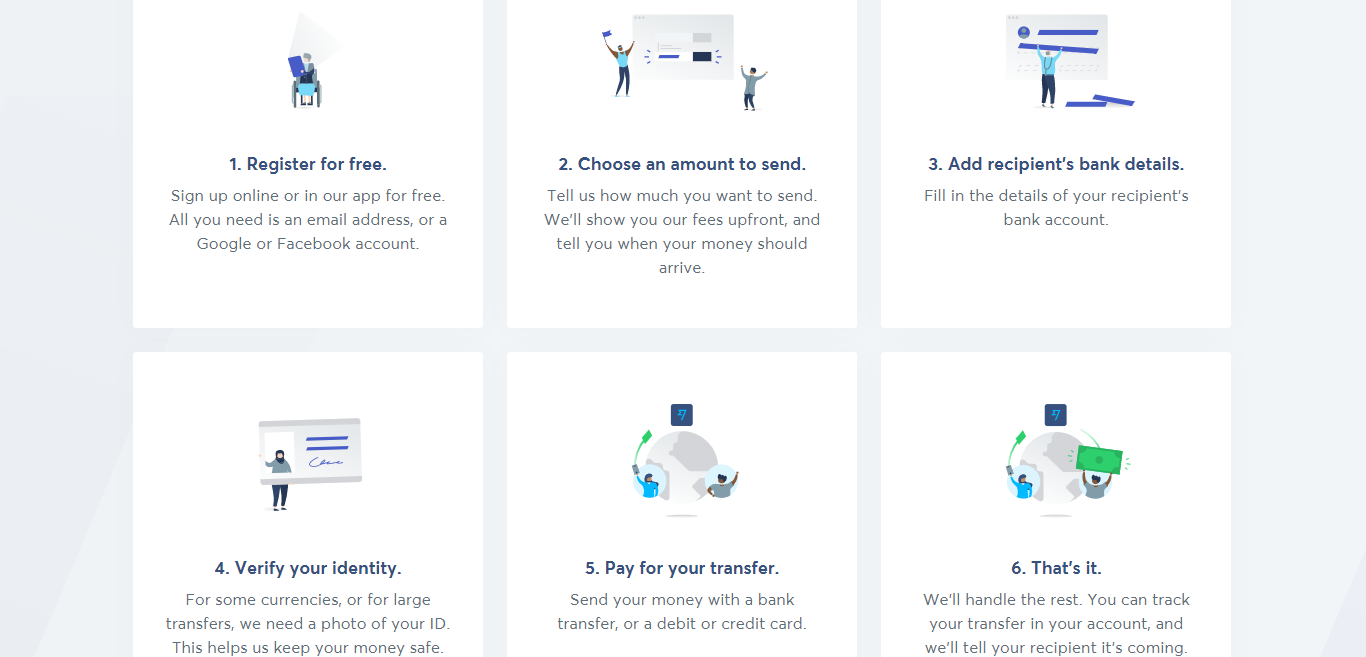 Personal Users Can Opt for a Multi-Currency Account
With the personal multi-currency account, you can hold money in up to 50 currencies at once. You'll receive a Wise debit card that allows you to spend and transfer money across 200 countries without hidden fees. You can also accept payments in other currencies as though you were a local.
You're not charged a subscription fee, but you'll have to pay a one-off $9 charge to receive your card. You'll also have to pay a low transfer cost. To give you a sense of the expense, at the time of writing, if you send 250 USD to a recipient using EUR, you pay $2.35.
The Wise account makes it easy to move to a different country and receive your salary, pension, and benefits without the hassle of opening other bank accounts.
It's equally easy to send money back home and receive funds from friends and family from your original country. Needless to say, this makes Wise a fabulous solution for anyone who frequently works or travels abroad.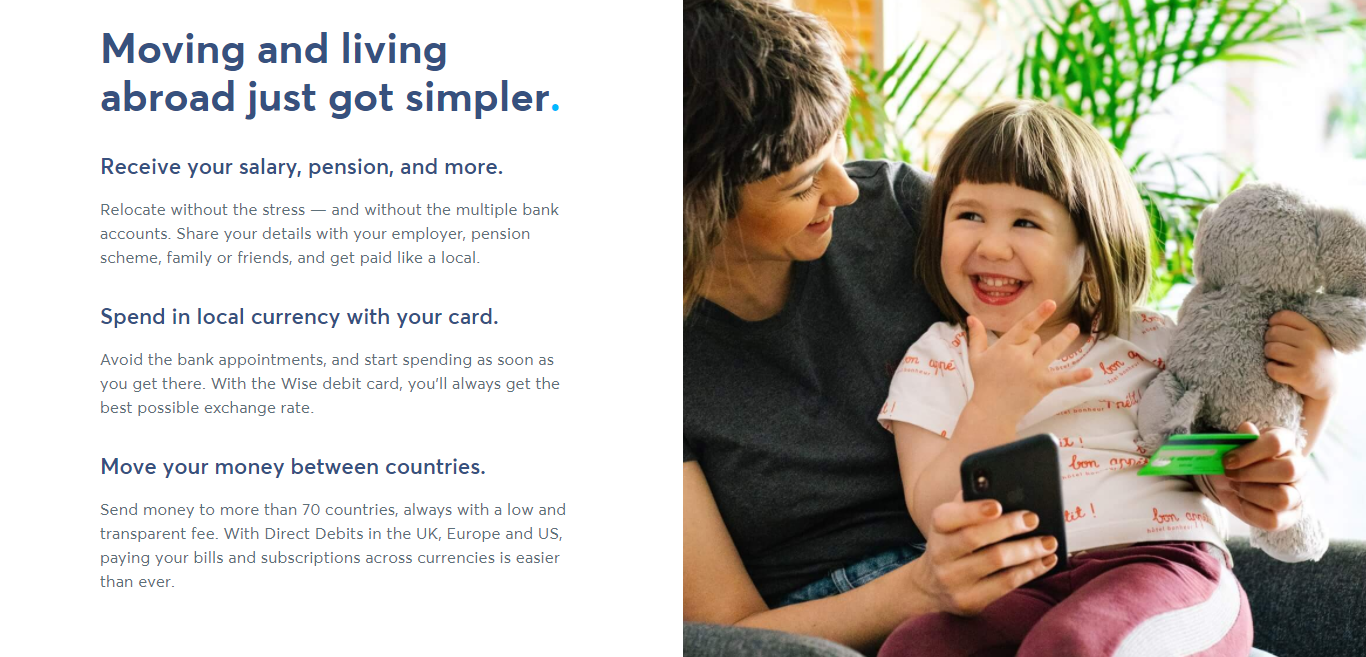 Wise's Business Features
As we've mentioned, Wise also offers a business account where you can pay institutions and arrange mass payouts. The latter comes in handy for paying multiple international contractors, for example. You can pay up to 1,000 people at once with mass payouts!
Wise's business account also comes with an API and integrates with several banks. You even add additional team members to your account to help with the admin.
Handy, right?
All in all, Wise's business account provides everything you need to ensure paying international invoices and receiving money from overseas is easy.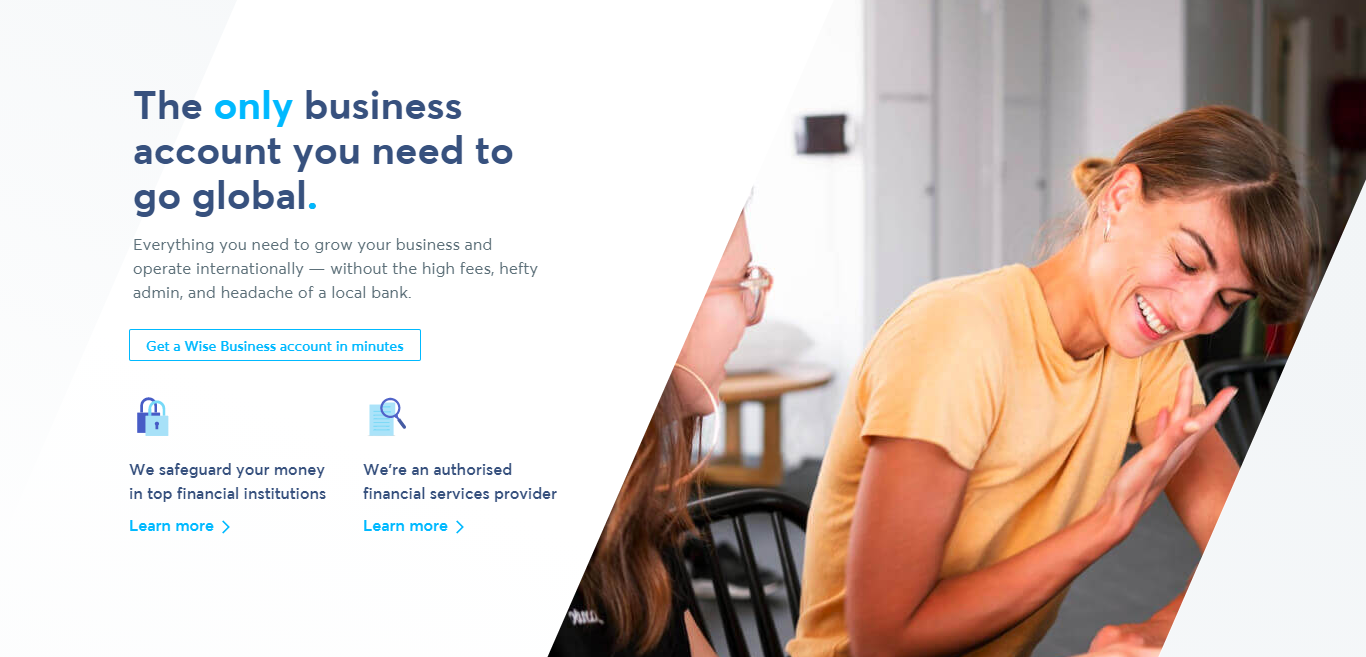 Countries and Currencies
When it comes to the currencies and countries Wise supports, it doesn't have the largest list amongst money transfer services. That said, it's still available in over 65 countries, including Europe, America, Africa, Asia, and Oceania.
Wise's Pricing
Wise is one of the only companies offering currency exchange at the actual mid-market rate, making it considerably cheaper than many of its competitors.
Wise also displays its pricing transparently, so you'll know ahead of time how much you'll be charged. Fixed fees to send money abroad start at 65 cents and vary by currency.
Both personal and business accounts are free to create and don't incur monthly fees. You're only charged when you use the service, having reviewed what it will cost you.
Extra costs crop up under specific conditions that are outlined quite clearly. For instance, to obtain bank details where you can receive and hold over 50 currencies with your account, there's a one-time fee of around $20. Also, if you hold more than 70,000 Euros, you're charged 0.40% annually.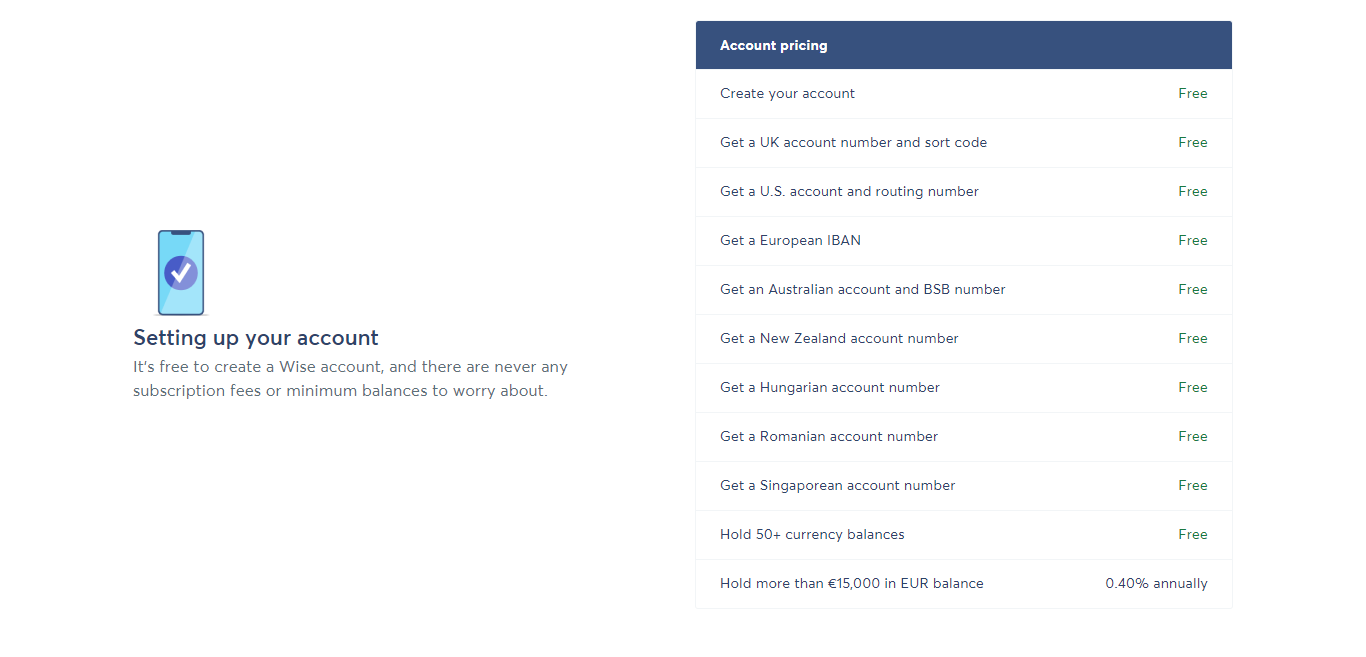 Xoom's Features
Xoom is a slightly more versatile money transfer service:
You can deposit money into a bank account.

Send cash for a pickup

Have money delivered to your recipient's door!
This means you can use Xoom even if the person you're paying or sending money to doesn't have a bank account. As its name so aptly suggests, Xoom is also one of the fastest services on the market. Typically, you can send funds to other countries within minutes!
The process is easy:
Log into Xoom with your PayPal account or simply create a Xoom account.

Enter how much money you want to send

Disclose who it's going to and where they'll receive it.

Choose whether you're sending money using your PayPal balance, bank account, credit, or debit card.
Simple, right?
Another cool feature Xoom provides is the ability to pay your family's bills elsewhere in the world. You can select the type of bill and the company, enter the utility account info and pay quickly with a low fee.
Like Wise, Xoom also comes with a mobile app that enables you to track your transfer's progress from anywhere. Both you and your recipients are kept in the loop!
Xoom covers 160 countries, so there's an excellent chance the country you're looking to send funds to is covered. However, you have to be based in the US, the UK, or Canada to use Xoom.
And that's it – Xoom's explicitly designed for only person-to-person transfers and isn't available for businesses or bulk payments. It also doesn't come with any extra account features. In many ways, Xoom is an extension of PayPal for personal international use.
Xoom's Pricing
Unlike Wise, Xoom charges an additional flat fee to the mid-market exchange rate for all currency transfers. This costs $2.99 no matter which payment method you opt for.
But that fee isn't all.
You also incur additional fees that vary depending on the transfer amount, payment method, and the country you're sending funds to.
You can review the fees for using payment methods like your PayPal balance, bank account, debit, or credit card. To give you a sense of the costs involved, let's look at an example:
At the time of writing, sending $1000 to the UK would incur a fee of $30.49 when using a debit or credit card. On that transaction, there would also be a $10 fee for cash pickup.
As you can see, thanks to all these additional fees, you'll, unfortunately, end up paying much more with Xoom than you might with other services, Wise included.
Wise vs Xoom: FAQ
To round off this review, we're answering some of the questions we often hear asked about Wise and Xoom; let's take a look:
Question: What customer service do Wise and Xoom offer?
Answer: Neither Xoom nor Wise offers outstanding customer service options.

That said, you can call Wise can on weekdays between 9 AM and 5 PM EST. In contrast, Xoom's customer service is slightly more varied. You can fill out a support ticket or search their online help center.

Phone support is also available, with helplines across various worldwide locations, with varying business hours. English-speaking support is available between 8:00 AM to 5:00 PM Pacific, Monday to Saturday.
Question: What do customers say about Wise and Xoom?
Answer: Wise is well-reviewed on TrustPilot with a score of 4.7 from over 114,000 reviews. It's praised for its simple and competitive rates and good customer service. It's hailed, especially by reviewers who have lived in various countries and rely on Wise to make their financial lives more manageable.

Xoom isn't quite as well-received on TrustPilot but still boasts a "great" rating at 4.2. That said, there's a range of negative reviews reporting unresolved issues. On the flip side, other users say Xoom's the fastest service they've ever used and praise its user-friendliness.
Question: What is the mid-market exchange rate?
Answer: Since Wise's prices rely so heavily on the mid-market exchange rate, you might be wondering what this actually is. This is the exchange rate between a currency's bid and asking rates.

(In other words, what the buyer is prepaid to pay for the currency, and what the seller is prepared to sell it for.) It's calculated using the median average of these values.

A transaction at this rate benefits both parties as neither has to cover the higher difference. The mid-market exchange rate is also known as the interbank rate.
Question: Why are international bank transfers so expensive?
Answer: Banks charge huge margins on currency conversions to many individuals and businesses. They fix rates once a day and increase their fees to protect themselves against the eventuality of rates falling.

Traditionally, banks were able to charge lots on these transfers because alternatives weren't well known. It's, therefore, a simple matter of price discrimination.

Receiving banks will additionally charge a landing fee for receiving funds from abroad. So both you and your recipient end up losing money in this transfer. Now, with alternatives like Wise on the market, consumers have the option to benefit from better rates.
Wise vs Xoom: Our Final Thoughts
We hope you found this comparison of Wise vs. Xoom helpful!
Ultimately, if you're after cheap transfers abroad, Wise emerges the clear winner. With its transparent fees and costs that reflect only the mid-market exchange rate, you'll save lots of money compared to other services like Xoom.
Wise is also a little more flexible in terms of where you can send money from. You don't have to be located anywhere specifically, and you have the option of sending to institutions. This makes Wise a tool that even businesses can benefit from.
In contrast, Xoom is solely intended for individuals sending money to international friends or acquaintances. Xoom offers a fast, simple service. It's a great option if the recipient doesn't have a bank account or you want to use your existing PayPal account to quickly send money across.
So what do you think? Our choice leans towards Wise in this comparison, but Xoom might be a helpful tool for you to utilize depending on your requirements. Either way, let us know in the comments below what your preferred way to send money internationally is.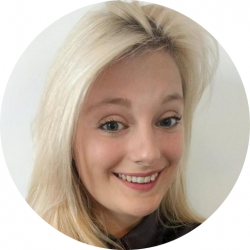 Latest posts by Rosie Greaves
(see all)
Get 40% OFF for 3 Months