Last Updated on January 11, 2023 by DMEditor
Choose what suits you best for your social media marketing campaigns.
Managing all your social media accounts is not only a herculean task but also a tedious and time-consuming process. It gets even more difficult if you're a popular personality, brand or company with a huge following and a powerful social media presence.
The easiest way is to use an efficient and reliable social media management (SMM) tool to fully manage and publish content on your behalf, and even provide analytics to track your followers, determine social post-performance, and social growth. This is what CrowdFire is all about. It's the modern swiss army knife for the Social Media Manager to find social media influencers.
It helps you discover and schedule content to be posted at a particular date, time and hour and manages all your social media accounts from one place. This tool allows users more time to focus on other important tasks without the need to maintain a steady social media presence.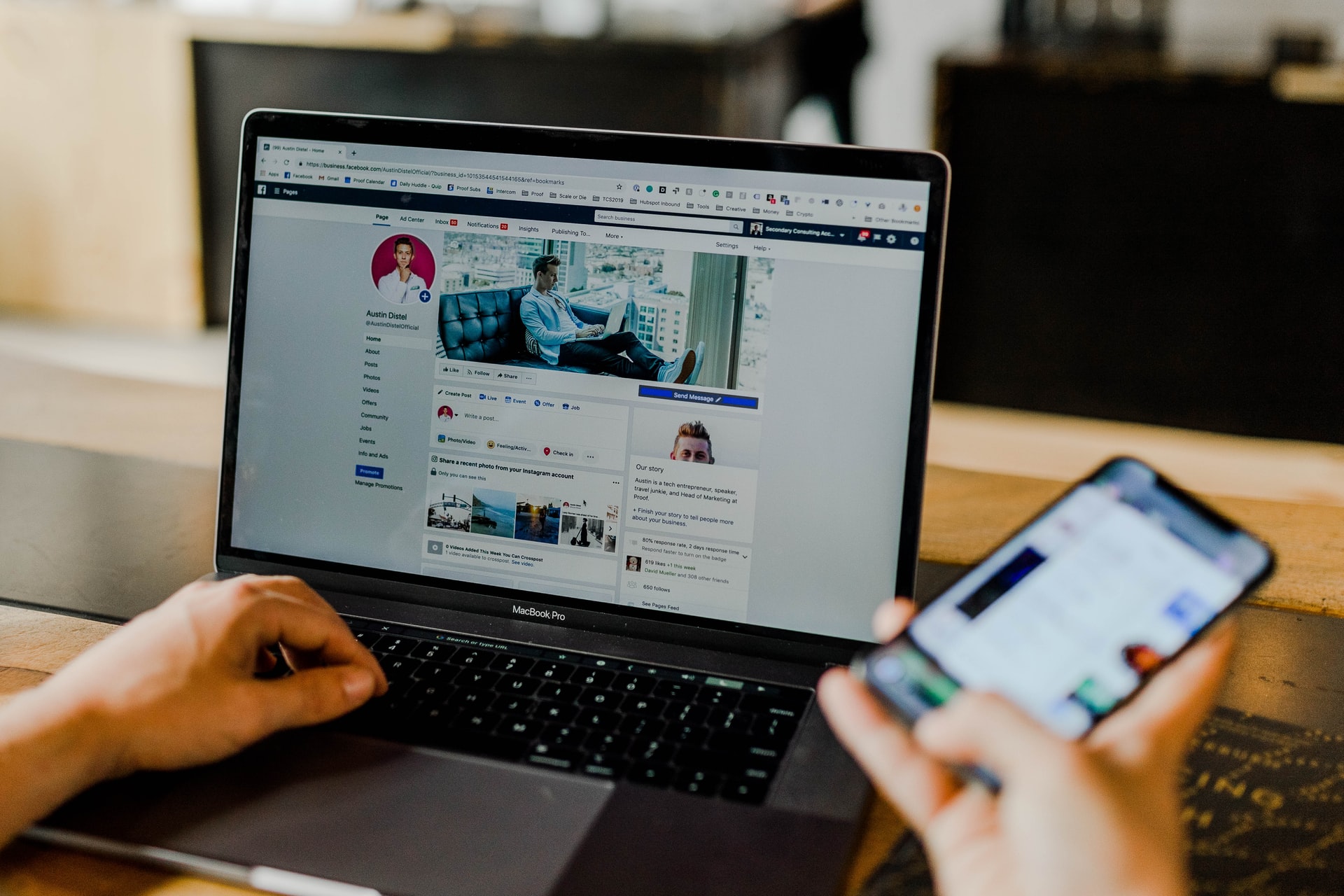 CrowdFire offers great functionalities to help you maintain a consistent social media presence for your business as well as personal gain. However, it may not be designed with your business in mind and this may call for alternative SMM tools that work similarly as CrowdFire but with diverse features and pricing plans for your social growth needs.
Here you will find trustworthy, top CrowdFire alternatives that will help you level up your social media management skills in 2020.
Let's look through each tool, shall we?
Description: If you run a team of people or an agency this simple yet cost-effective social media management tool will help you achieve your goals and objectives in a timely fashion.
SocialPilot, unlike other social management tools, incorporates scheduling and analytics features into a simple well-designed dashboard and provide a fair price for it.
If your agency serves a handful of clients, SocialPilot is the ideal client management tool to meet all your client's social media management needs, including Twitter, Instagram, Pinterest, and Facebook integration.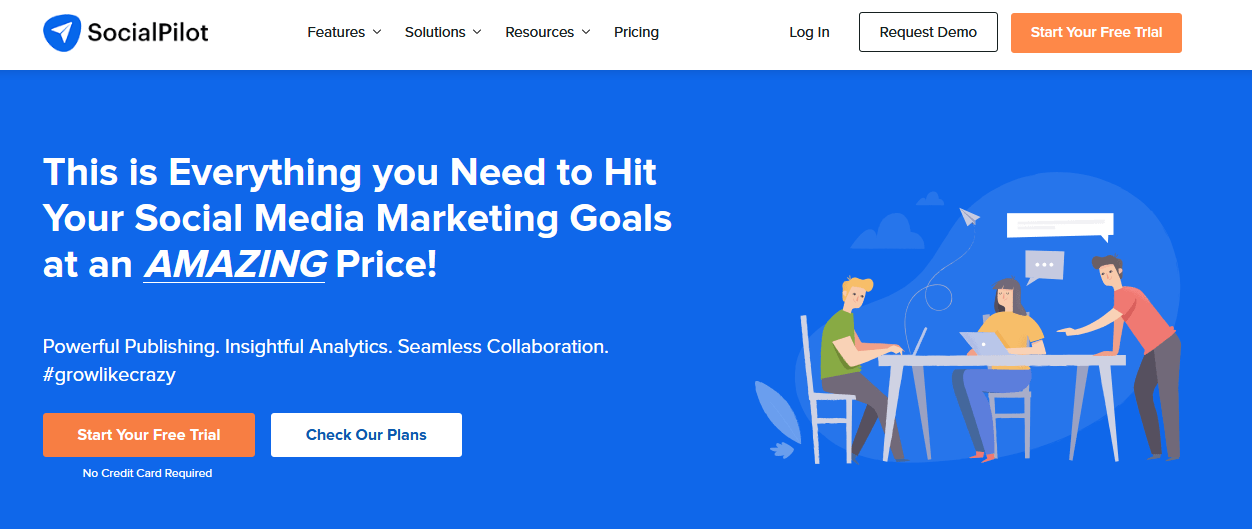 Value: If your goal is to find relevant content fast, you'll find convenience with his tool as it curates and suggests content from health and fitness, education and tech industries to name a few. If your agency values white label reporting, then definitely this tool is convenient for you.
It is no wonder over 85,000 professionals trust SocialPilot to manage their social media accounts as well as scheduling all the posts therein, and even improve engagement over time.
Pricing: You can start a 14-day free trial before determining which plan is ideal for your team or agency. Pricing plans include Agency ($83), Small team – most popular ($41), Professional ($25) and Enterprise (requires white label setup and custom plans).
Description: Are you an agency? Here's the number one social media management tool for you. Sendible is specifically designed with agencies in mind.
Depending on the branding of your agency this social media management tool will customize your dashboard in a way that attracts new and potential clients alike.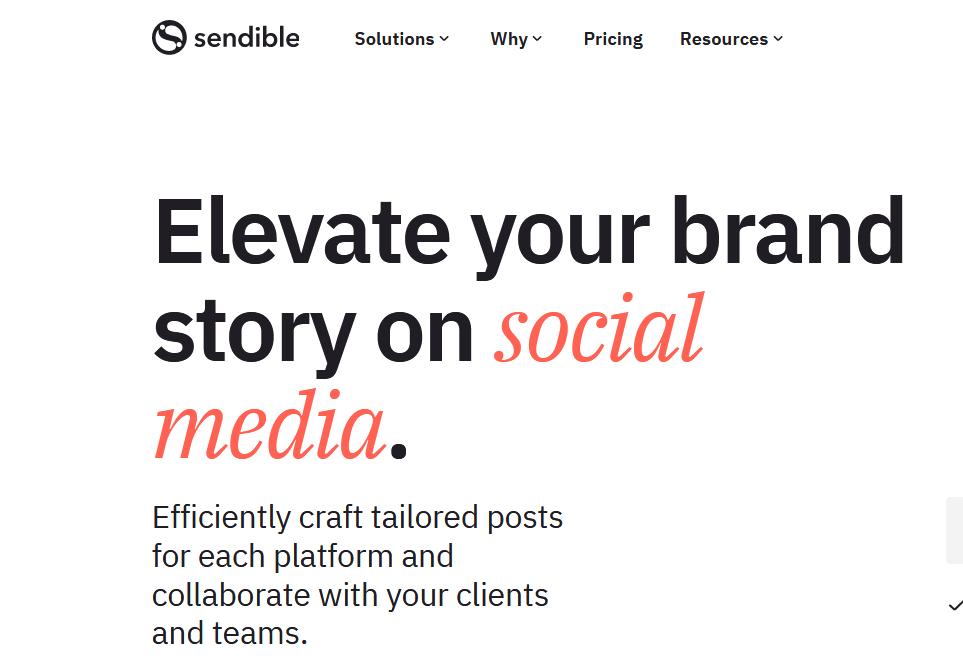 Value: It is trusted by over 20,000 global brands and has garnered a lot of accolades across various platforms including Inc 5000 companies etc.
Not only is it a solution for agencies, but among the most preferred thanks to its impressive integrations with tools such as graphics editor Canva, YouTube search, royalty free image search etc. For agencies with repetitive tasks to handle, Sendible provides automation for such tasks saving time in the process.
Pricing: Streamlining your social media processes comes with a price. Sendible pricing features include plans with a free 30-day trial. There is the Micro ($32), Small ($111), Medium ($215) and Large ($320) pricing plan. And you can sign up on all of them for free.
Description: Agorapulse is another social media platform catering to mid to large scale businesses who need deep insights and analytics tools in additional to basic automation. While it might offer a lot for a freelancer or basic blog, it is a great option to consider as you scale.
Value: Agorapulse offers much deeper analytics, particularly for Instagram (Instagram posts) and Pinterest, and ROI driven analytics, KPIs and dashboards. Another unique feature is native comment tracking and response tagging across every social platform (tied into the one Agorapulse dashboard view).
Pricing: Starts at $99 per month for the Medium Plan (10 social profiles), $199 for the Large Plan (25 social profiles), $299 for the X-Large Plan (40 social profiles), and $499 for the Enterprise Plan (60 social profiles).
Description: If you're planning to do more with your social media account like finding prospects to serve customers' then Hootsuite is your go-to social media management tool. It will help you manage all your social media in one place, including Twitter and Instagram account integration.
It is equally designed to serve small-to-medium businesses. It is understandably among the largest social media management tools with an enviable 15 million following all over the world. That notwithstanding, Hootsuite boasts a following of tens and hundreds of fortune 1000 companies.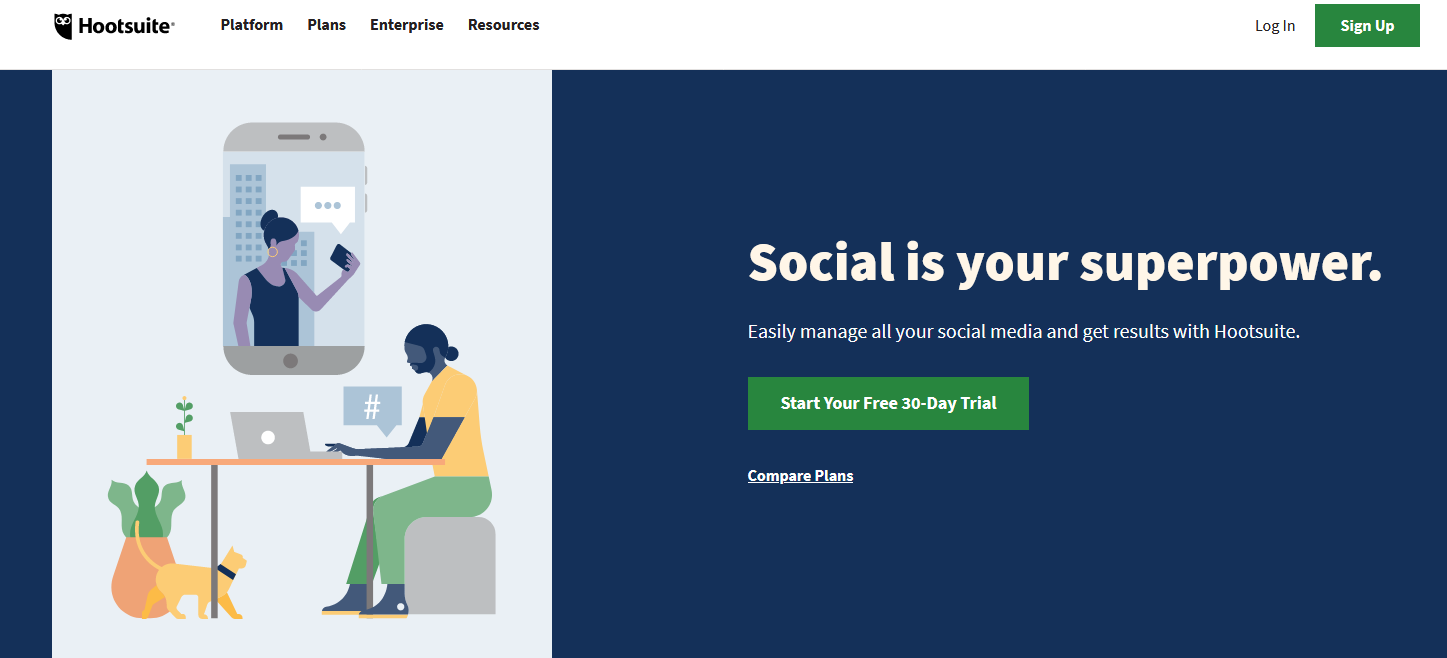 One of the major keys to their success is the managing of social media in one platform. It allows users to schedule content at a convenient time and hour, curate photos, measure return on investment on social media, as well as help run social media advertisements and more.
Value: So many people around the world have deep regard of the Hootsuite platform, for good reason. It allows bulk scheduling of social media posts, it consistently and effectively monitors social media accounts, connects tens of social media platforms as well as monitor keywords comprehensively. It is worth your while.
Pricing: If you have a team you need to collaborate with, perfect price plan to go for is Team ($129), Business ($599) and Enterprise (you need to contact Hootsuite for pricing features of this plan).
Then there's the Professional price plan ($29). The prices are charged monthly, and come with a free 30 day trial (Hootsuite free) except for Business and Enterprise plan which require a demo app request.
5. Post Planner
Description: If you're a social media marketer struggling with posting social media content consistently, planning a perfect publishing calendar or finding high-quality content to post, you may want to consider Post Planner for all your social management needs.
Designed with social marketers in mind, please do allows you to create relevant content suggestions as well as curating content. It also allows you to uniquely create engaging content on social media.

Value: What set apart Post Planner from other social media management tools is, it's designed to create more engagement, clicks, and sales from Twitter and Facebook as well as other social media networks like Instagram and Pinterest.
Needless to say, it boasts a variety of "Find" tools that make it easier to search for content with commendable engagement on social media.
It allows scheduling of content in a unique way so you don't have to schedule content by just speaking your time slots. Instead, you need to select content only required for posting for each time slots and let Post Planner do the rest.
Pricing: If you desire an increased organic reach and engagement then find a suitable pricing plan for all your goals and objectives.
Post Planner boasts pricing features for small businesses (Starter, Love and Guru – $3, $7, and $19) as well as enterprises (Master, Agency and Venture – $49, $99, and $199).
You can equally compare plans by feature, too, and if you're managing more than 200 social accounts get in touch with support to create a custom plan that suits your needs.
Description: Want to prioritize your social interactions on social media? Hubspot social media management tool will do all that and more. It helps you connect with the people who matter most. And it boasts time-saving tools, which are part of the all-in-one inbound marketing software.
Not only is it an enterprise level tool for social media, but a tool generally designed for larger enterprise teams or agencies. You could say, it is a more comprehensive a tool for your social marketing campaigns AND general media management.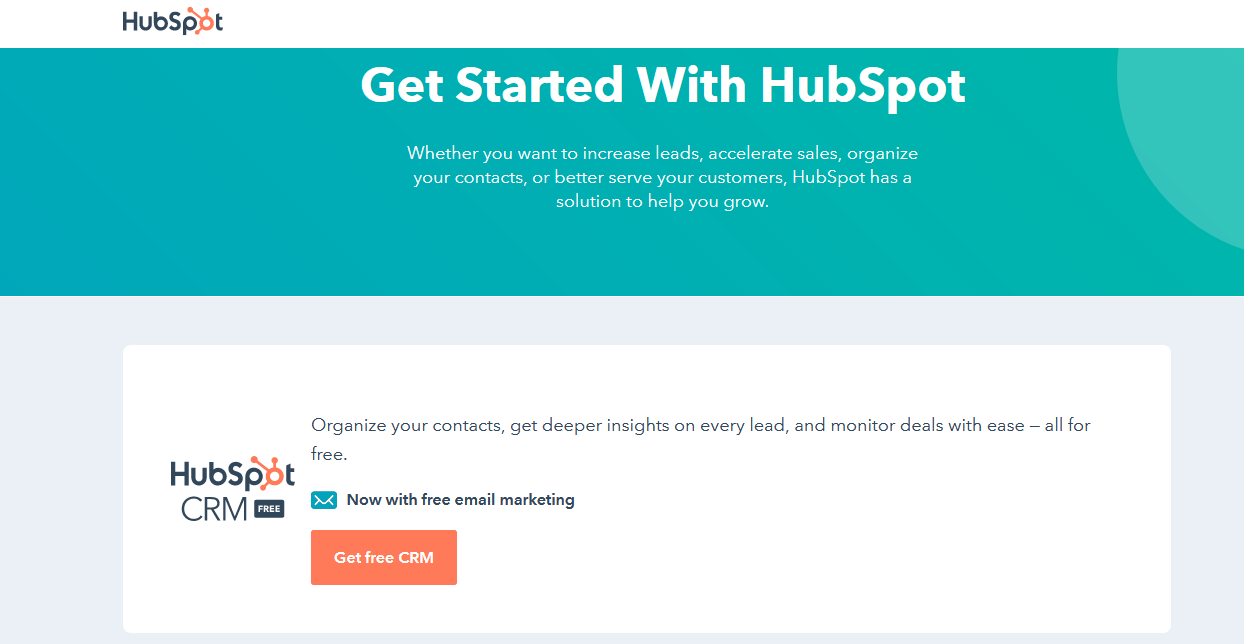 Value: With Hubspot, all your marketing efforts are integrated into one single platform including customer relationship management tools (CRM), search engine optimization (SEO), email marketing, social media etc. So it gets easier to manage your social return on investment by comparing results across the aforesaid marketing channels.
Pricing: Designed as an inbound platform for growth, Hubspot pricing features comes in four pricing plans including Enterprise ($3,200), Professional ($800), Starter ($50) and Free Plan. Hubspot provides special pricing for seed-stage startups that qualify for Hubspot for startups programs. If you're unsure on which plan to go for, contact support for assistance.
7. Spredfast
Description: If you want to strengthen your brand and grow your business to insurmountable levels then these platform for enterprise social is all you need.
Spredfast is all about solving any social needs for larger enterprises. It is among the most renowned social media management software's incorporated by the world's biggest companies including Johnson and Johnson, LinkedIn, Patagonia, etc.
The software's approach is 'smart social'. In other words, it is designed to produce solutions for business opportunities that social media present across the different platforms (manage your Instagram, Facebook, Twitter, etc…).
Value: Spredfast approach is designed to provide value for money as well as building loyalty creating content that engages the right audience as well as focusing on meaningful social conversations. This tool also provides smart content that fuels businesses strategies on a single platform.
Spredfast provides solutions revolving around experiences (on-screen engagements with audiences), intelligence (social media real-time data analytics), and conversations (management and publishing content).
Pricing: As a tool preferably used for enterprise businesses it reserves the right to publish their pricing features on the website. However, you can request for a free demo to help you understand how the tool works or how it can help your business.
8. Social Flow
Description: As an enterprise-level social media management tool, Social Flow is more advanced in solving social monetization for publishers as well as meeting social distribution needs of a number of top publishers including Fast Company, National Geographic Channel, The New York Times, etc.
Media management tool but also a social media publishing and advertising tool that surpasses CrowdFire and other SMM tools. It is specifically designed to drive data for great social media engagement (including Twitter, Facebook and Instagram analytics) publishing of stories and content as well as marketing.

Value: It does more than what humans can do. Also, an invaluable tool to help grow audiences for publishers. If your goal is content marketing, Social Flow is a great tool for your team as it unlocks great value for online social media marketers.
Pricing: Like Spredfast, there is no pricing feature displayed on its website. But you can request a demo by contacting support.
9. Buffer
Description: There's no better tool to successfully manage your social media accounts. Buffer is trusted by small-to-medium businesses to create meaningful social media engagements and effectively manage social media accounts. If you're a small business, brand or an agency looking for a super intuitive and streamlined social media management tool, look no further.
Buffer is divided into four categories forming the product suite, which manages collaborations amongst teams, social media analytics, engagement as well as publishing of content. The idea behind this product suite is to help social media marketers to efficiently manage their work and social profiles properly and effectively, including Twitter (schedule your tweets), Facebook, Instagram and Pinterest.
Value: One thing you'll first notice about buffer is that it's clean, simple, and easy to use. It is also intuitive with useful content and great customer support, which is always ready to assist you regarding your social media management needs.
Pricing: Buffer has a 'forever' free pricing feature, which allows a total of three social media accounts. You can schedule up to 10 posts per social account app on the forever free plan.
Starter plans include the free plan and the pro plan (which costs $15 a month). Business plans include Small ($99), Medium ($199), and Large ($399). These plans include a 14-day trial.
10. CoSchedule
Description: Besides being an effective social media management tool to small-to-medium businesses, CoSchedule is also a popular and powerful calendar.
With this tool, you can manage every aspect of your social media marketing (call it mission control for marketing teams) including collaborating with your team, creating relevant tasks, events, content, and scheduling social media posts, schedule tweets, etc.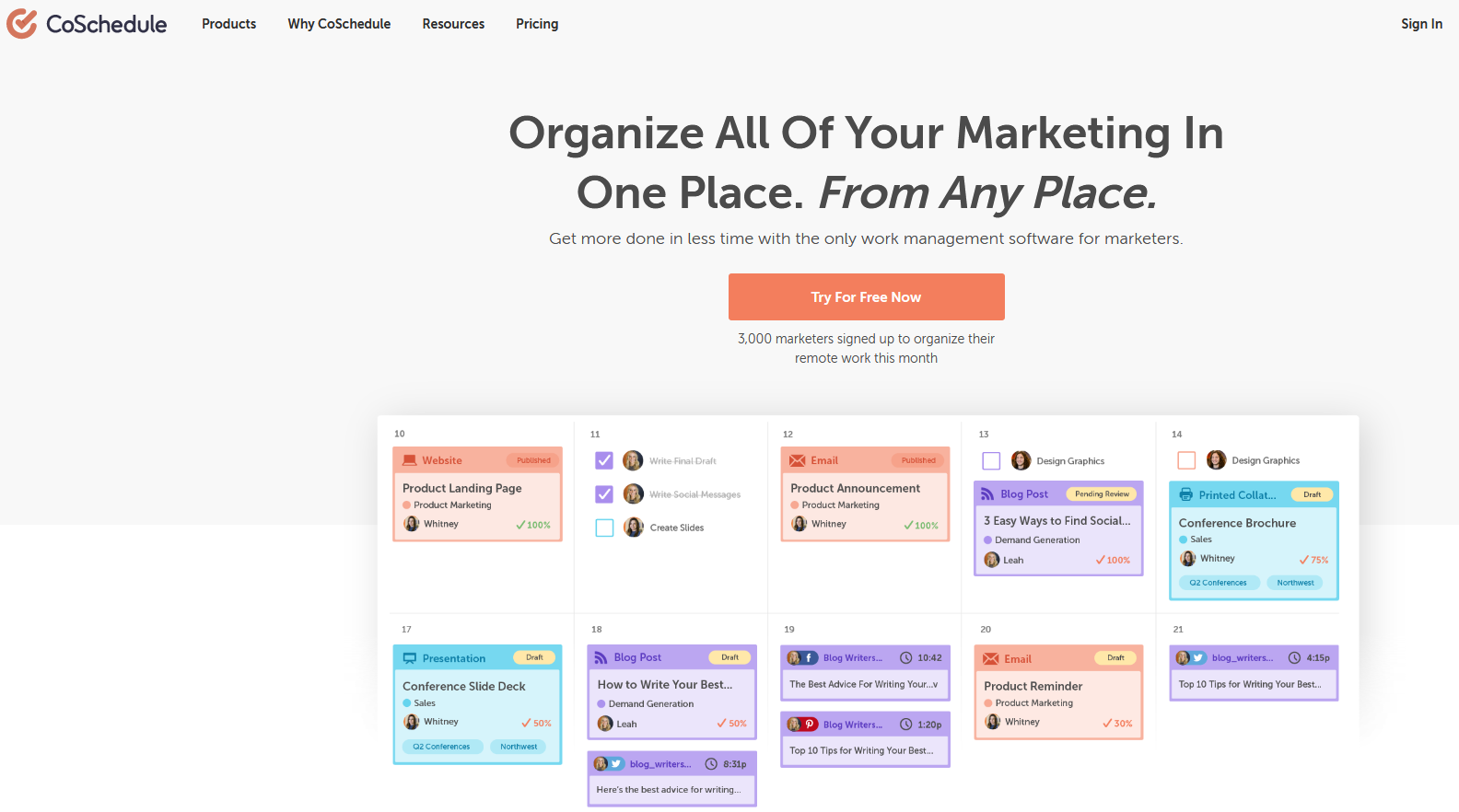 Value: Besides being trusted by the world's best marketing teams, it helps all your marketing efforts to get global visibility. It is simply great for marketers looking for a vibrant and multi-layered marketing platform.
Perhaps what sets it apart from other social media marketing tools is the dependable ReQueue feature it allows teams to find a suitable posting time of the content, as well as schedule the best social media posts.
Pricing: CoSchedule provides the right plan for you with a 14-day free trial and three key pricing plans including Growth ($80), Professional ($400) and Enterprise ($14000). The latter two will require requesting a demo app while the former you can get started free immediately.
Conclusion: Finding the Best Crowdfire Alternatives
Judging from the afore-mentioned list of social media management tools for influencer marketing, it is apparent all these tools come in various shapes, size and form. You thus have to make a decision depending on what suits your needs most, and what your social media goals and objectives are.
Before you decide on your go-to social tool, it is important to scratch the surface of each CrowdFire alternative and CrowdFire competitor.
That way you will discover a favorite tool among the listed above. There are many other ideal social media influencer marketing tools alternatives in the market, make sure to choose the right one that will provide you great value as well as save time and money.
Here are some related articles you may be interested in: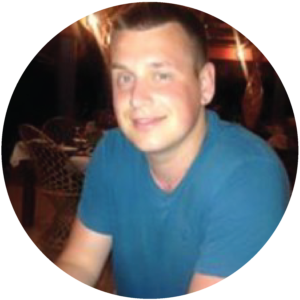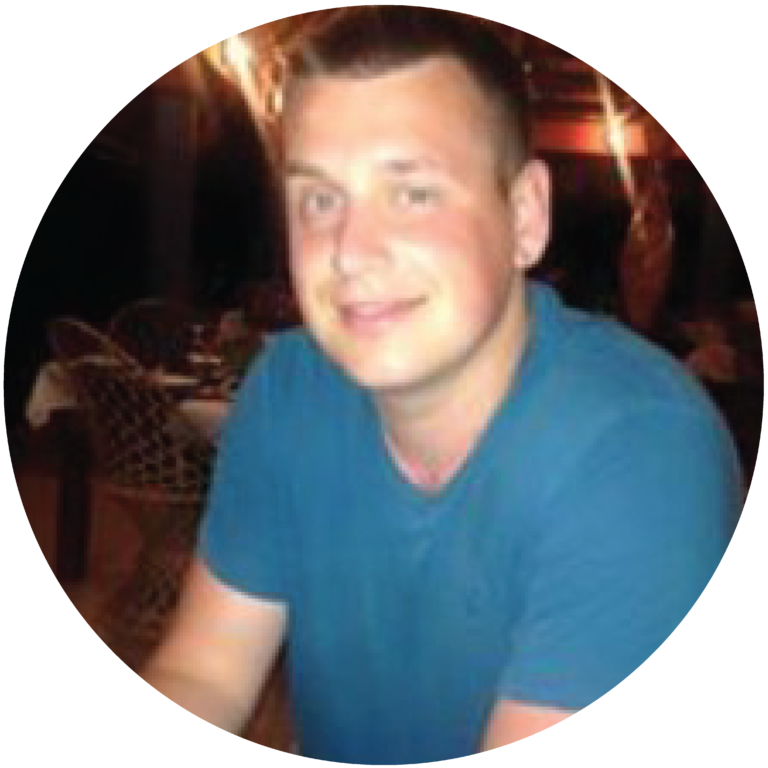 Latest posts by Ewen Finser
(see all)