Last Updated on January 11, 2023 by DMEditor
The stats are in; 326 million people use Twitter each and every month. So, if you're not using this platform to promote your business, you're missing out on a massive audience! This is especially true if you're selling to affluent millennial consumers as they account for as many as 80% of Twitter users.
In addition to that, 75% of B2B businesses use Twitter to market themselves as do 65% of B2C brands. So, if you're not, there's a good chance your competitors are!
Interestingly, this makes Twitter a more popular platform for digital marketers even in comparison to other social networks like Youtube, Instagram, Pinterest, and Snapchat- who knew?!
Needless to say, you'll want to make the most out of all the Twitter-related social media management tool offerings (specifically a Twitter management tool) at your disposal- including TweetDeck. However, you're not just limited to this resource…
This is why we've created this article. Here we're going to discuss our favorite Tweetdeck alternatives to help you establish which Twitter managements tools are best for your business.
Let's dive in!
What's TweetDeck?
Before we can go any further with this blog post, it's important to discuss what TweetDeck actually is (as not everyone reading this will know).
In short, Tweetdeck is a social media app that allows Twitter users to manage their different Twitter accounts. Initially, it was its own app.
However, Twitter soon acquired the app (including Tweetdeck Air) and fused it as part of their user interface. This comes in especially handy for digital marketers, social media managers, and entrepreneurs who want to grow and improve their performance on Twitter feeds.
However, as we've already said, Tweetdeck isn't the only app offering these kinds of tools…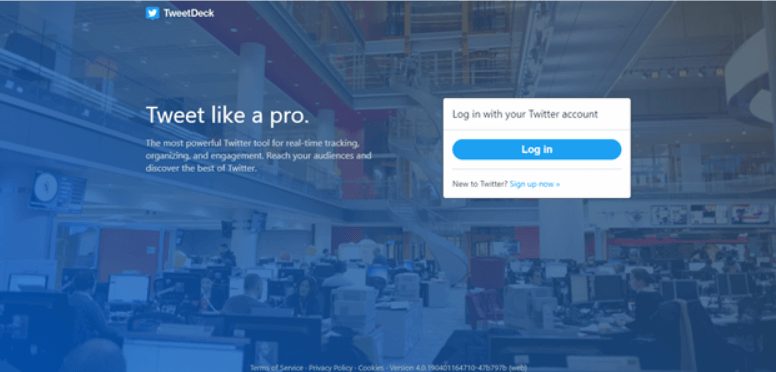 Agorapulse is another social media and moderation tool which allows you to manage your business's social media profiles. Your company can centralize messages from different sites, publish new posts and monitor their success on Facebook, Twitter, Linkedin, Instagram, YouTube and Google Plus.
It's user-friendly, easy to implement and reportedly simple to learn- what's not to love about that?!
You can access a free trial, and after that, rates vary according to whether or not you're a solo operator ($49 a month) or a larger enterprise ($299).
You should note: Whichever plan you go for, they offer amongst other things, unlimited posts per profile, and a mobile app (Android and iOS).
How it Works
You're notified of every comment, tweet, and message pertaining to you and your brand. So, you'll never miss anything said about your company. You can also monitor all engagements or attempted engagements with your brand and read, reply, or tag in response (whatever you deem appropriate).
All this info is shown on a single dashboard, so there's no need to exit the tool or expand it. AgoraPulse enables you to schedule your tweets and queue posts and pictures. There's also a calendar function, so it's easy to plan your content marketing and social media strategies.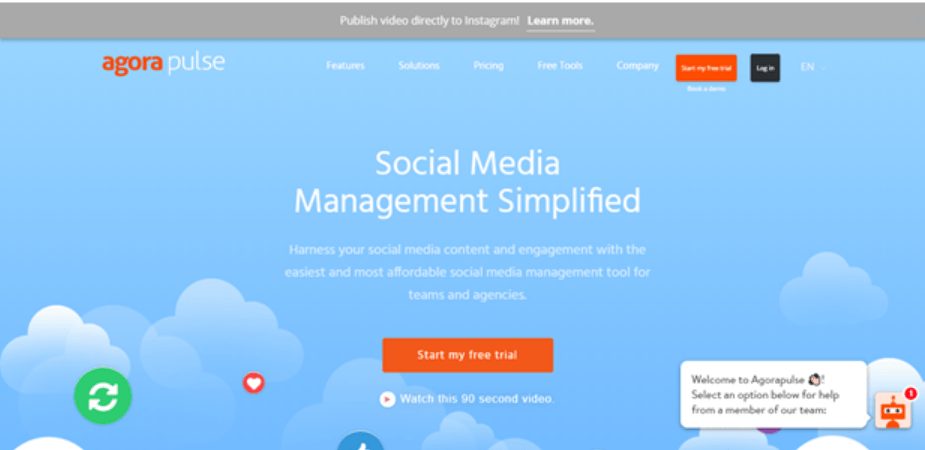 View Agorapulse Plans and Pricing
Loomly is a social media calendar that's great for teams wanting to collaborate and share their work. It also gives you content ideas based on trending topics, RSS feeds, social media posts and date-related events.
How it Works
Again, you can manage all your social media content in one place. By this we mean, you can organize your photos, videos, notes, and templates and keep them in one comprehensive library.
Loomly also advises when to publish posts, to help maximize your following and grow your business.
Plus, you automatically get post previews before anything goes live, which you can share with your colleagues.
There's also a built-in CMS to help you engage with and respond to your Instagram, Twitter, and Facebook followers.
That's in addition to advanced analytic features that help you measure your company's performance.
Not to mention, Loomly's Facebook audience targeting tools (Facebook integration) help get your business in front of your ideal customers. When used correctly, this should help boost revenue and brand recognition.
There's a 15-day free trial, and after that, it's a yearly fee of $240 or $20 per month for the basic package or you can opt for their standard bundle at $54 a month or their advanced package at $1,296.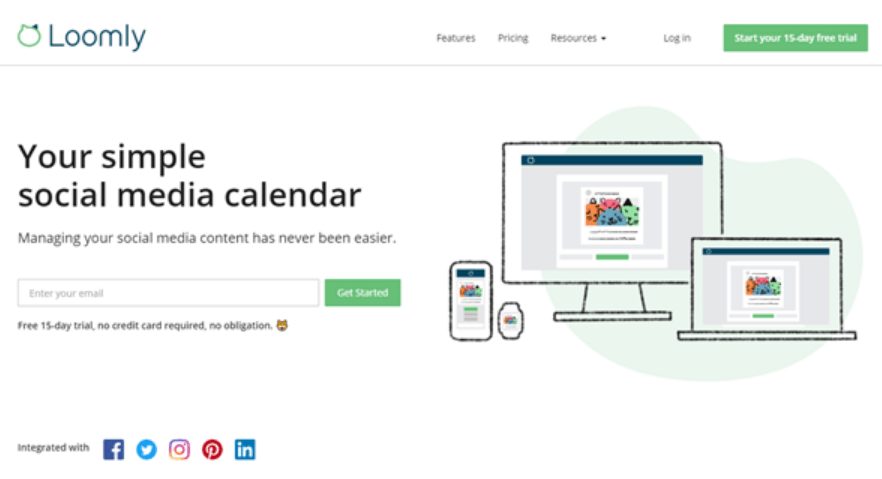 Tweepi
Built in 2009, Tweepi started life as a tool to help simplify the following processes:
Finding re

levant users on Twitter

Getting a better understanding of your followers

Engaging with your audience

Understanding how your Twitter profile's performing

Cleaning your account once you've reached Twitter's follow limits.
As such, Tweepi makes it easy for businesses to gain more exposure on Twitter and to grow their following fast, without spending money on ads or sponsored tweets.
Now Tweetdeck has more than one million users located across 183 countries.
How it Works
Once you've set up your account with hashtags and targets, Tweepi monitors Twitter for active users following profiles relevant to you. That's in addition to users who also used your same setup hashtags.
Tweepi filters out Twitter users who don't use your setup language, aren't in your geographical area of interest, inactive users, and unfollows undesired accounts.
Once Tweepi finds a laser-focused group of Twitter users to target, it identifies which of them are most likely to engage with you. From there, Tweepi gives you five different options: reply, follow, like, retweet and unfollow.
This works wonders for helping you interact with your target audience, and over time will help thousands of other users discover your brand.
Tweepi offers a free trial; once that expires, it's $7.49 a month for the silver package or $14.99 for the platinum.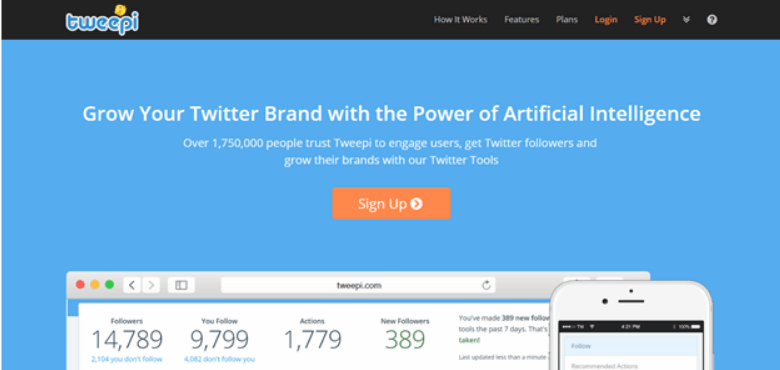 Buffer
This is a web-based app that manages all your social media content.
How it Works
It connects with your social media accounts, so instead of logging into each platform individually, Buffer does it all in one go. This makes it incredibly simple for users to create one scheduled post which can then be uploaded to several places with just a single click.
You can also access analytics to monitor your social media performance. This data is imperative for improving your future results as you can test what works and more importantly find out what doesn't.
Not to mention, Buffer permits you to add up to 25 team members to your account. You can also choose what access levels each of your team members have. This makes it an ideal tool for both solopreneurs and larger enterprises.
Prices start at FREE for one user linking up to three social media accounts. Then at the very top end, you're looking at as much as $199 a month. With this bundle, you'll be able to link to 50 different social media accounts. However, there's plenty of price points in between, so you're bound to find something to meet your needs and budget.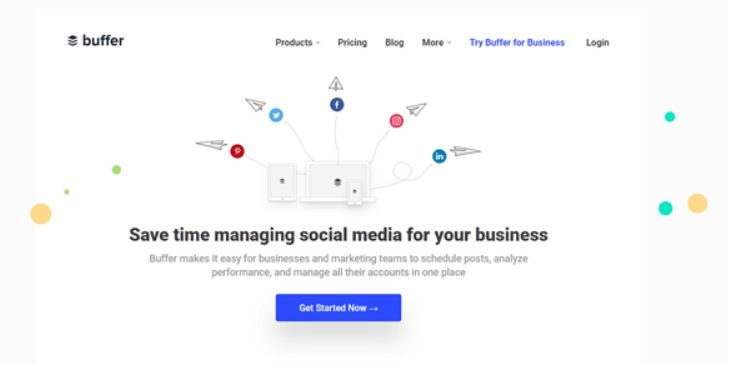 Tweetbot
Similarly to Buffer, you can track multiple accounts from the convenience of one platform. The Tweetbot dashboard enables users to update and monitor various Twitter profiles.
It's compatible with: Android and Mac apps for iPads, and iPhones (like Tweetdeck for iPhone), so if you're an Apple user, this could be a great fit!
How it Works
Tweetbot gives users access to an expandable Sidebar that provides one-click access to all your essential subsections. For example:
Your lists

Your direct messages

Your saved searches
You can also customize Tweetbot's dashboard with their drag and drop columns. Within seconds you can add, remove, modify, and reorder your columns, so that you can access the info you need- quickly.
Not to mention, you can use various timeline filters to find your:
Tweets with media

R

etweets

Links
All with a simple search! Alternatively, you can create your own filter based on your chosen keyword.
One of the best things about Tweetbot is its iCloud Sync system. This enables users to sync their precise reading position (amongst other things) to ensure a seamless user experience when you switch devices.
Also, if your brand tweets about live events or needs to create tweetstorms, you can use Tweetbot's 'tweet topics' feature. This is where numerous Tweets about a similar topic will instantly chain together- how neat is that?!
Additionally, you can also jot down notes about a particular Twitter profile and refer back to it at a later date. These notes are entirely private; only you can use them. Perhaps you've done some competitor research? Or maybe you're planning on messaging an influencer about a potential collab? Possibly you just like their content? Either way, you can note it all down with this tool.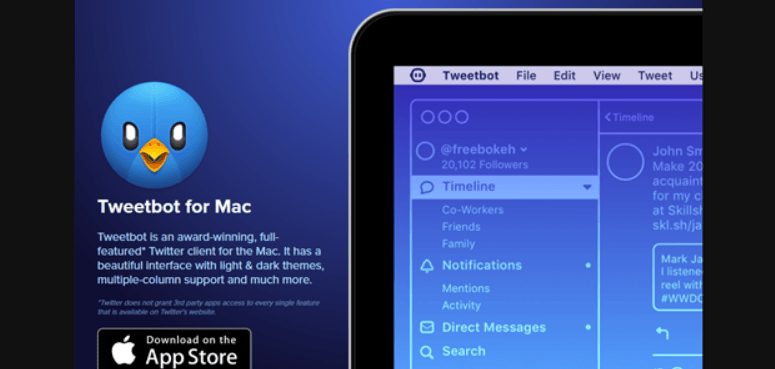 Hootsuite
Hootsuite is a social media platform which launched back in 2008. It allows users to schedule posts (and schedule tweets) 24/7 across all your social media accounts which go live automatically. Its easy-to-use dashboard is compatible with Twitter, Facebook, Instagram, Linkedin, Google+ and YouTube.
You can even schedule posts while browsing the web. Hootsuite has a nifty Google Chrome extension that allows you to schedule any content you come across that you like the look of.
Not to mention, you'll also have access to the Hootsuite mobile app in additional to the desktop version (like the Tweetdeck desktop app). This is fabulous for entrepreneurs who are always on the go. It doesn't matter where they're located with a few taps of the screen they can edit, approve, and manage their Tweets.
There's also the option for pre-approved cloud-stored content so your team members can post as and when you need them to.
We also love that Hootsuite provides comprehensive reporting tools so you can measure the impact of your Twitter campaigns. Plus, you can see what other people are saying about your brand, industry, and more importantly, your competitors.
You can even filter by keyword, hashtag, location, and social conversations in different languages to gain a better insight into your following.
You can also get a better insight into your team's performance as Hootsuite allows you to track how long it takes for your staff to handle Twitter and Facebook:
Just assign each team member a batch to tackle. Once you've done that, you can monitor their performance- it really is as simple as that. With these metrics, you can work alongside your team to improve your overall customer experience.
There's a free 30-day trial, once that's over, prices start at $33 per month (for one user and ten social profiles) packages gradually climb up to $690 for five users and 50 social profiles.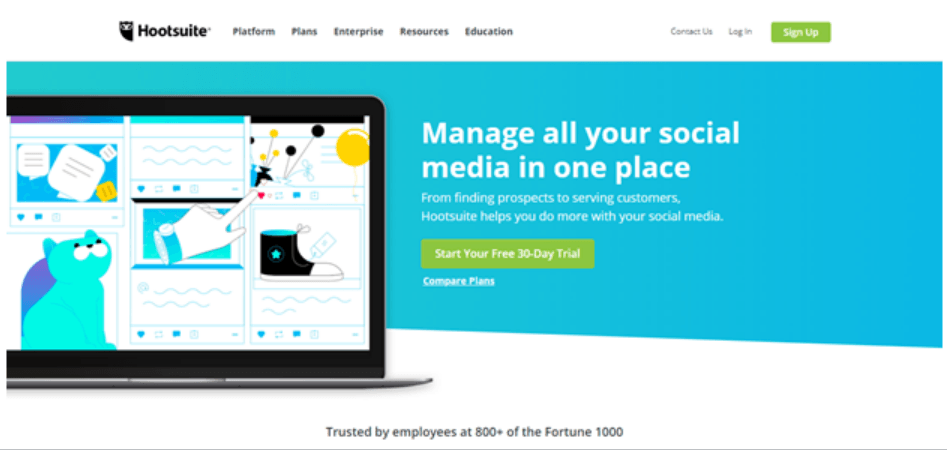 ManageFlitter
Last but by no means least, ManageFlitter is a web-based tool that gives Twitter users a better insight into their account. To date, almost four million users have cottoned onto the benefits of ManageFlitter.
How i
t Works
If you or your team want to send important tweets, the ManageFlitter function, 'PowerPost' is amazing. This is designed to help your posts get seen at the right time by the right people. It also lets you push content onto Facebook and Linkedin.
Helpfully, ManageFlitter tells you when your followers are online, which means you can queue your content for maximum visibility.
Its analytics tools enable you to see everyone who's following you in addition to the profiles you're following. This gives you a broader overview of your account and includes a graph highlighting changes to your following and the success of your Tweets.
You can also choose whether to receive daily or weekly reports summarizing all the essential activity across your accounts. That's in addition to receiving alerts when high-value Twitter accounts start following you.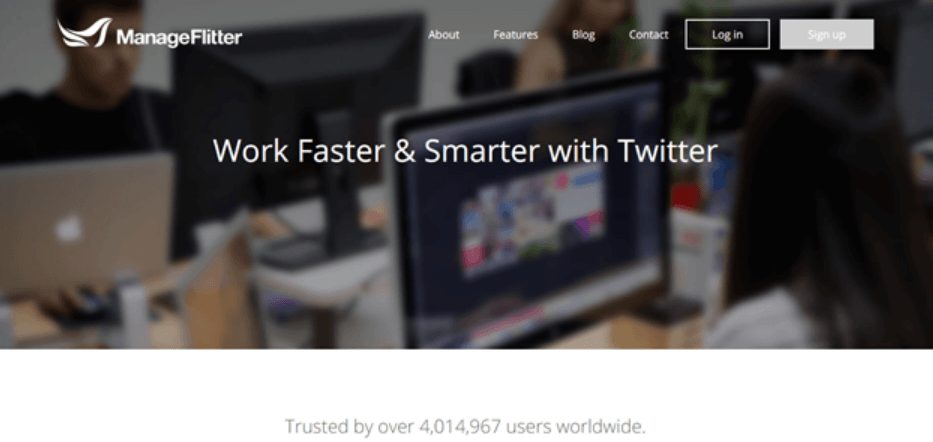 Final Thoughts
on Alternatives to Tweetdeck
In short, there are plenty of viable alternatives to Tweetdeck. You can't go wrong with any of the above Twitter tools, they're all great for scheduling posts on Twitter, growing your following, and gaining more exposure.
Your choice of software will largely depend on the size of your enterprise and your budget. Once you have these two factors established you'll be in a better position to choose the software that best suits your needs.
Have you got experience using any of the above Tweetdeck alternatives? If so, we'd love to hear your thoughts and opinions in the comments box below. Speak soon!
Here are some other related articles on social media management platform options that you may be interested: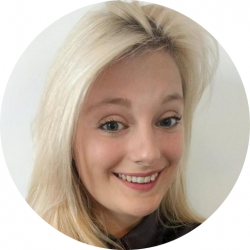 Latest posts by Rosie Greaves
(see all)