Last Updated on April 22, 2023 by Ewen Finser
With the right email marketing software, you'll be able to get the most profits from your leads. However, two different pieces of software might not fit the same for two different businesses.
In this article, we'll compare two leading pieces of email marketing software – Constant Contact vs Emma – to see which is best for your specific situation.
After reading this article, you'll know :
the key differences between Constant Contact and Emma;

a close-up examination of their respective features;

what you should pay attention to when choosing your email marketing tool;

interesting alternatives to these two pieces of software;

which is the best email marketing software for your specific situation;
Main Differences Between Constant Contact vs Emma
The main differences between Constant Contact vs Emma are:
Constant Contact is more geared towards small businesses, whereas Emma is designed for businesses of all sizes

Constant Contact's plans start at $20 a month, whereas Emma costs a minimum of $89 a month without a one-year contract

Constant Contact has deep social media management features, whereas Emma has none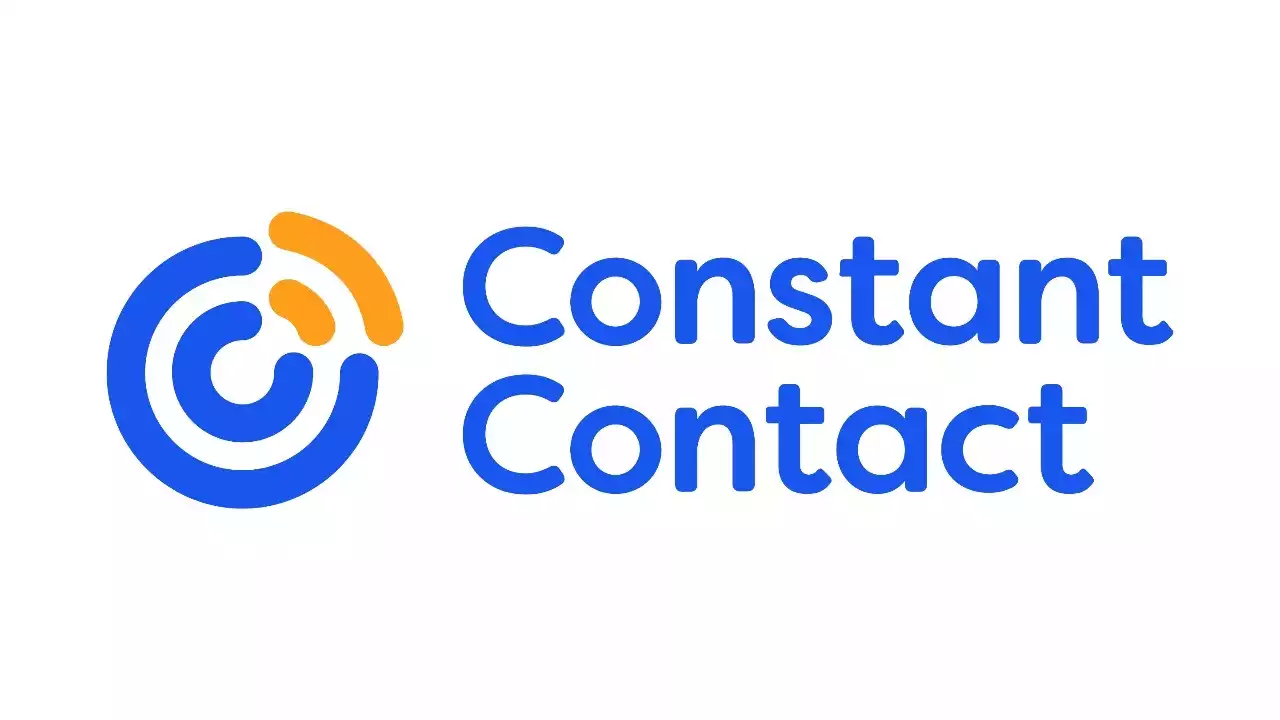 Email Marketing and More, Made Easy | Constant Contact
Whether you're launching an email marketing campaign to engage customers, building an awesome website in minutes, uploading products to your online store, and more, all in one place.
Get 40% Off Now
We earn a commission if you click this link and make a purchase at no additional cost to you.
How To Choose The Best Email Marketing Software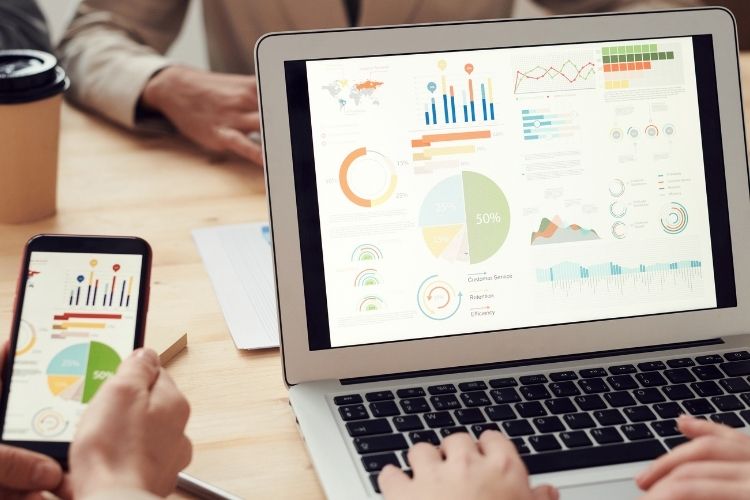 Campaign Builder
Most tools will have a built-in editor or design section in which you can customize your digital campaigns. It might be as convenient as a drag-and-drop editor.
Some tools also come with pre-made email campaign templates, which you will just have to rearrange. You want to make sure that your tool simply makes it easy for you to brand properly what you will present to your customers.
Automations
The whole point of getting a marketing tool is to save you time while remaining professional. You don't want to be sending emails manually to your leads in the long run.
This is where the choice of a properly automated tool comes in. How many things can your tool handle on its own? You should be looking for features such as automatically triggered welcome mails, trigger-based campaigns, and automated segmentation of your new contacts.
Analytics
Once your campaigns are all set up and you've sent the first campaigns, you will start to gather data. A good marketing software will let you know how many emails have been opened, what actions have been taken on those mails, A/B testing, and so on.
The tool will then report back to you, and this data will help you adjust your future campaigns. You want to make sure you're going for a tool that is gathering data and reporting back to you in a way that is relevant to your business.
Integration
Your marketing tools should allow you to waste as little time as possible when transferring data. If you're dealing with hundreds or thousands of leads, you don't want to add them to your marketing software manually one by one.
If you're gathering leads from another platform, you want to make sure that transferring those contacts to your marketing tool is as seamless as possible. So, look for systems with a wide range of available integrations.
Deliverability
You want to make sure that the software you're using delivers your campaigns to your Contact's inbox. Not the spam box. The best way to do this is to design campaigns that are useful and impactful that your contacts enjoy receiving. Your marketing software can help you by detecting suspicious activity, fake subscribers, bots, and such.
Thanks to a wide range of varying tools, it makes sure to only send your marketing efforts to those leads who care about your business and thus avoids getting reported as spam. The higher the deliverability, the better performing the software is in that regard.
Pricing
You'll usually pay a monthly subscription with email marketing software based on the size of your audience and the number of features you want to use. So, make sure to figure which tool is the most efficient investment for your audience.
Customer Support
In case problems arise, how easily does the tool make it to troubleshoot? You want to look for responsive and easy-to-reach customer service.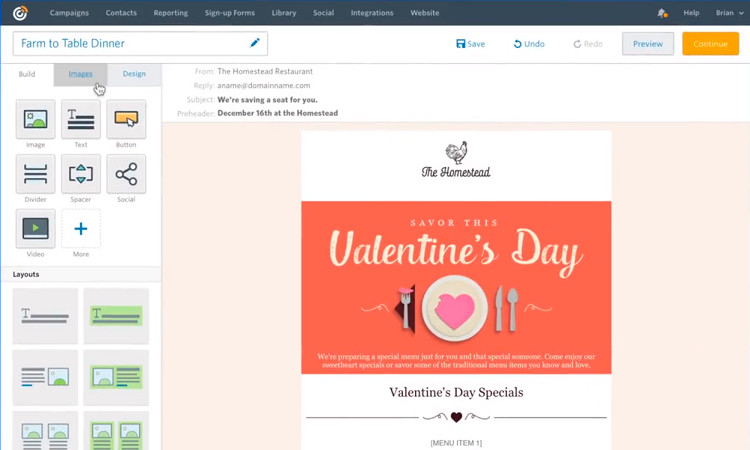 Designed to help small businesses build their online marketing presence from the ground up, Constant Contact helps companies enter the world of professional email marketing with its intuitive and dynamic dashboard.
Campaign builder
The Constant Contact interface offers a user-friendly campaign editor. Its campaign builder is perfect if you're frequently reaching out to your contacts. Classic drag-and-drop style, you will be able to quickly customize your campaigns. While not as deep as other alternatives, it does the job just as well.
Automation
With Constant Contact (as well as with Emma), you should not expect the deepest automated marketing campaigns. It covers the basics, such as trigger-based campaigns but quickly falls short when it comes to lists building and other automation.
You will have no problems conducting usual email marketing tasks such as welcome emails for new leads, basic contacts segmentation, and handling contacts who didn't act on your first emails.
Analytics
Constant Contact lets you track email opens, clicks, and sharing in real-time. It also covers basic reporting and A/B testing. Overall, the analytics and reports provided by Constant Contact are quite limited compared to some competitors but will do the job just fine if you're not especially looking for some extra performance there.
Integrations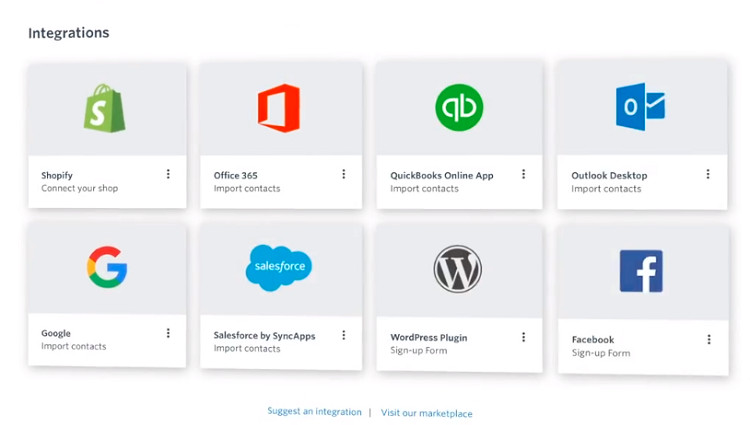 Constant Contact comes with a satisfying range of integrations. When using popular online business software with a big name brand, the chances are high that it integrates well with Constant Contact. The tool features strong eCommerce, events management, and social media integrations (such as Facebook, for example) that will please you if you specialize in organizing events.
Deliverability
The deliverability you can expect with Constant Contact averages at 97%, which is very good. It uses a list of different tools such as authentications (DKIM, SPF, SenderID), email blacklists, compliant account reviews, proactive feedback analysis, and so on.
It is also registered with most ISPs, and they receive reports on suspicious contacts and cross-reference those with other whitelists.
In case your email address gets flagged, Constant Contact has a dedicated deliverability team that works on relisting spam-flagged addresses. On top of that, there is even a compliance and account review team to monitor suspicious activity.
Pricing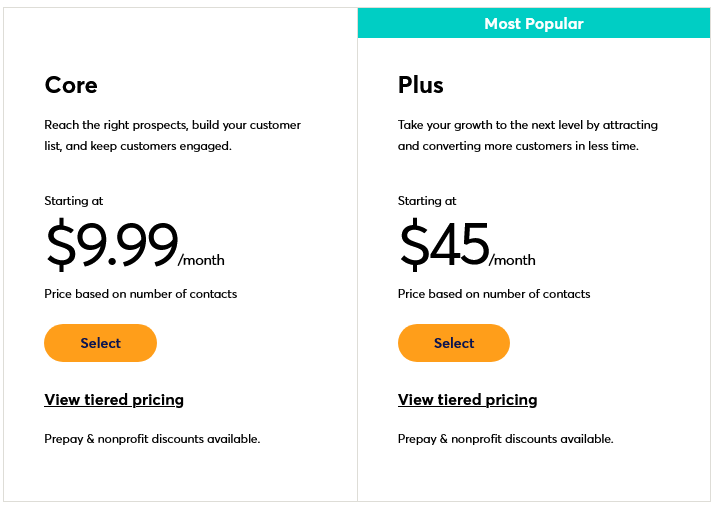 Constant Contact proposes two plans: an Email plan and an Email Plus plan.
With the Email plan, you get the basic email marketing features available from monthly subscription fees starting at $9.99 per month. This is ideal for small businesses looking to develop their email marketing efforts and start professional-looking email campaigns.
The Email Plus plan adds advanced reports and analytics as well as complex features that will help organize events a breeze. It is available from $45 per month and is great for small businesses that wish to have more impactful and dynamic email campaigns.
Those lowest prices are available for up to 500 contacts. As your email list increases in size, prices will go up accordingly. For reference, for between 500 and 2,500 contacts, the Email plan costs $35 per month, and the Email Plus plan costs $75 per month. Between 5,000 and 10,000, the Email plan costs $80 per month, and the Email Plus plan costs $125 per month.
Customer service
Constant Contact offers an extensive base of knowledge and tutorials that will teach you how to use the tool to its full potential. You can interact with the community and leave feedback through the tool or directly through their social media.
You can also reach customer service through phone, email, and live chat in English, but also most common European languages.
Pros
User-friendly

Free demo

Affordable monthly plans

Integrates especially well for businesses organizing regular events
Cons
Not the most comprehensive features on the market

More expensive for larger businesses
Emma Key Features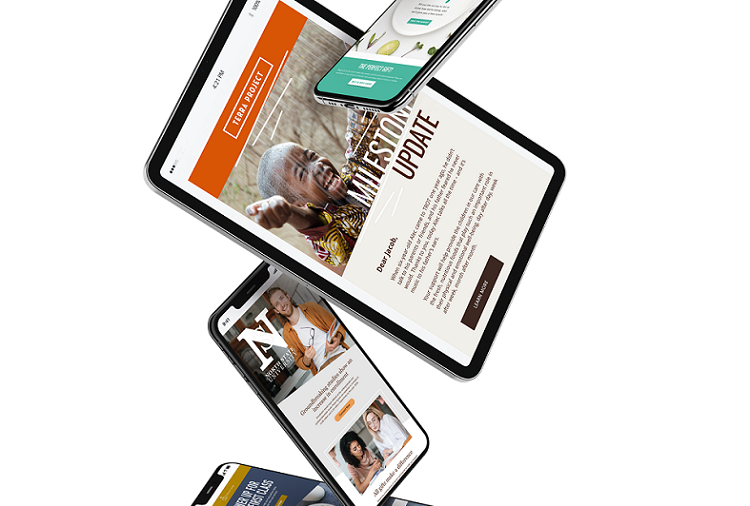 Designed for businesses of all sizes, Emma is a strong contender in the world of email marketing software. While not the sharpest tool in terms of analytics, you will find an array of features, reports, and automation that will carry your online marketing efforts professionally.
Campaign builder
Emma's campaign builder is packed with more than enough tools and options. While surely a bit more complex than Constant Contact (due to simply a wider range of options to customize), you will be able to quickly and easily design engaging emails.
You also have the opportunity to choose from a wide range of pre-made templates that you can further personalize to save even more time.
Automation
You can only expect basic automation features with Emma, such as automatically triggered campaigns, basic contacts segmentation, and basic trigger-based campaigns.
Analytics
Emma offers a strong analytic tool that helps you track campaigns effectiveness. Through your dashboard, you will have quick access to your opening rates and other relevant data, such as how your viewers see your campaigns (phone, PC, etc.).
They also give you access to performance reports through their mailing score metric that will rate and compare your latest campaigns' performances. You also can easily A/B test your campaigns and see which ones come on top.
Integrations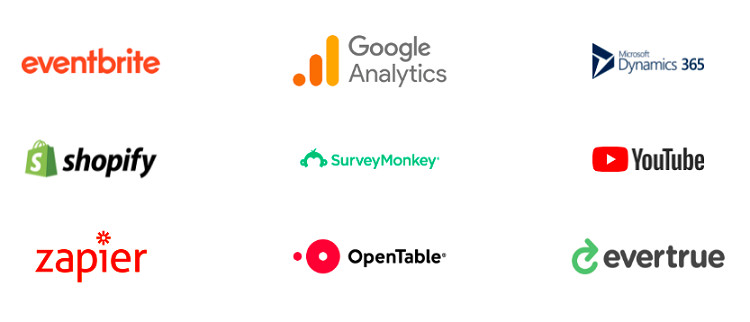 Emma lets you import data through the API tool. It supports over 100 integrations such as Eventbrite, Shopify, Google Analytics, YouTube, and more.
Deliverability
Emma has a deliverability rate of 96%. The tool offers a DKIM authentication and follows deliverability best practices. It can remove fraudulent contacts from your lists which is efficient in dealing with spambots. The tool also offers useful resources and knowledge that help increase deliverability.
Pricing
Emma offers three plans: PRO, +PLUS, and EMMA HQ. All base plans work up to 10.000 contacts and are billed annually, which can be a problem if you're not sure you want to commit to this software for such a long time.
With the PRO plan, you get most of Emma's features, and it is available at $89 per month. The +PLUS plan adds a landing page builder, inbox previews to see how your contacts will receive your campaigns (offers previews for 10 of the most popular inboxes and devices), event-driven automation, and it is available at $159 per month.
The EMMA HQ plan offers the same benefits as the +PLUS plan but is aimed at businesses who plan on allowing more than 25 users, and it also adds additional branding and more control over the premade templates to allow sending more email campaigns seamlessly. It is available at $279 per month.
Customer service
Emma offers a base of knowledge as well through video tutorials and how-to articles to make the most out of the software. You can access support directly on the software through chatbots that will redirect you to the relevant resources or directly answer your questions. One-on-one live customer support is also available through phone and email.
Pros
Niche-specific premade templates

More design options

More features overall

Free demo
Cons
Expensive and impractical for smaller businesses

A bit complex to use

Annual plans only
Price Comparison: Constant Contact vs Emma
Both services are not meant for the same audience. An email list of 10,000 leads is the starting limit with Emma, but already the upper limit with Constant Contact. At that price, Constant Contact charges $95 for the base plan, while Emma charges $89 for the base plan. Emma is, therefore, slightly better priced at the 10,000 contacts cap.
That said, if you have a smaller audience of, let's say, 2.500 subscribers, it makes more sense to go for Constant Contact as you would then only pay $45 monthly for the base plan.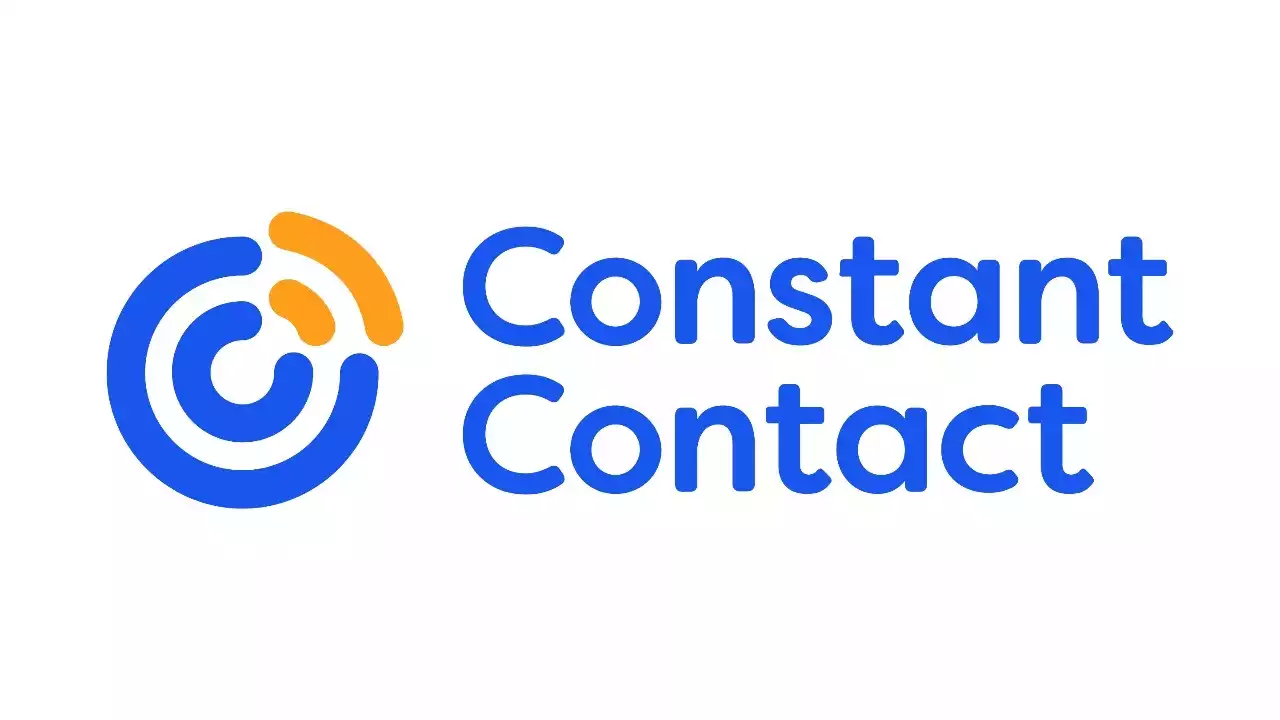 Email Marketing and More, Made Easy | Constant Contact
Whether you're launching an email marketing campaign to engage customers, building an awesome website in minutes, uploading products to your online store, and more, all in one place.
Get 40% Off Now
We earn a commission if you click this link and make a purchase at no additional cost to you.
Recommended Alternatives To Constant Contact and Emma
ActiveCampaign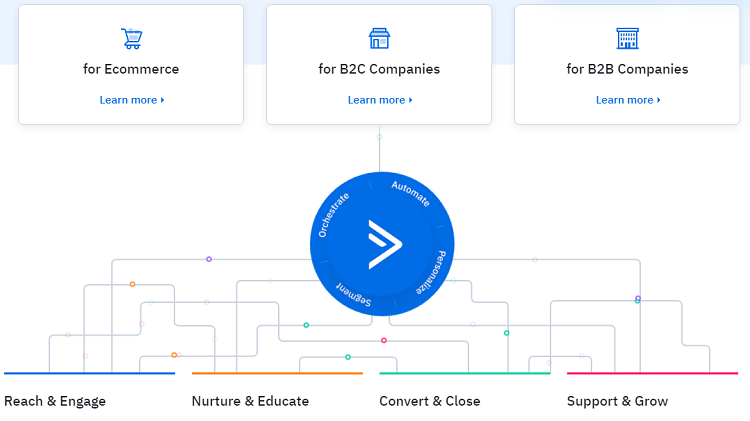 ActiveCampaign is a worthy alternative for smaller companies on a tighter budget. It's like a simplified version of the competition, and you can expect to set up marketing automation easily to handle all your basic CRM needs.
You can also run A/B testing, but don't expect fancy analytics and super deep lead tracking features. It is designed for small businesses, but they also have an enterprise plan if you eventually intend to scale.
MailChimp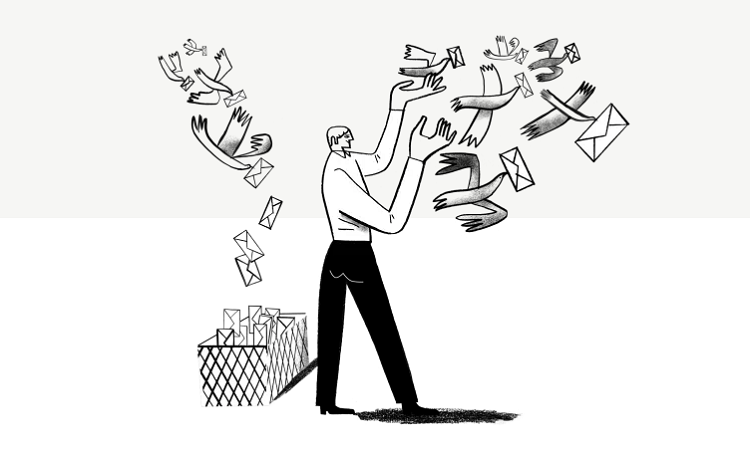 Probably the most notable CRM and email marketing software around, MailChimp offers better rates, more features, and a more straightforward interface than most of the competition. It is a complete tool and a strongly recommended alternative. We found its main downside to be the reportedly less dynamic customer support.
iContact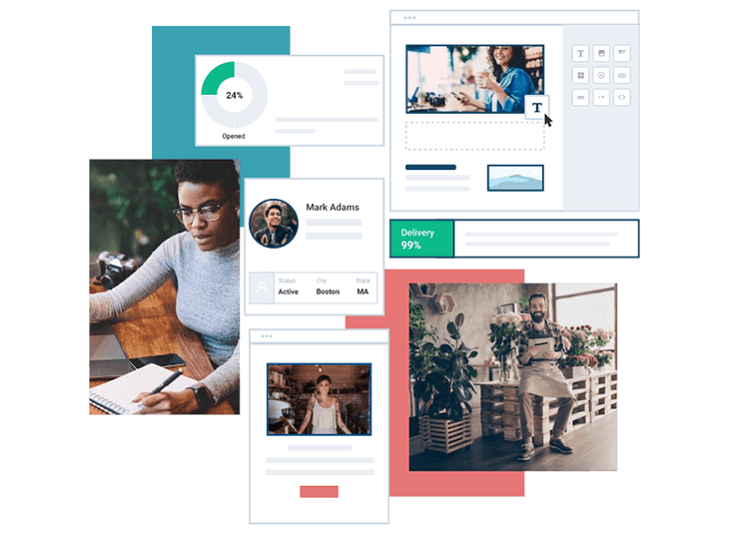 It is a good alternative for small businesses again. The key features of iContact are the very tiny prices (and it's fully free up to 500 contacts). You get all the basic features a beginner email marketer will need: a drag and drop campaign builder, a single hosted landing page, a single welcome email series, and email support.
FAQs
Question: How do I Stop Contact Emails from Going to Junk?
Answer: Most email marketing software will automatically remove your contacts from your lists as soon as they flag your content as spam to avoid further flagging from ISPs and other internet operators.
The best way to avoid getting flagged as spam is to send useful emails that your contacts want to open and enjoy going through. Another alternative is to ask your Contact, through the very first welcome email, to add your address to their whitelist.
Question: What is the Difference Between Email Marketing and CRM?
Answer: The key difference lies in the relationship between the customer and the business. Some CRM systems also propose email marketing services but the main focus of the CRM is the relationship with the customer and its data.
While an email marketing software will mainly send automated emails and lead customers through event-driven campaigns, a CRM will keep tabs of where your relationship with every Contact stands with data such as last discussed topic, next upcoming meeting, etc.
Question: What Can Email Marketing Software Do?
Answer: The main appeal of email marketing software is to automate and beautify professional emails that you send in bulk. It can be used to send welcome emails to new contacts who subscribe to your online newsletter, to keep in touch with previous customers, or to send promotions to people who have an interest in your business.
Constant Contact vs Emma: Bottom Line
Both services give you a wide range of the necessary features you'd expect out of a digital marketing tool; there is no doubt about it. For example, Emma's campaign building and analytics tools are slightly better, and its service packs slightly more features than Constant Contact. On the other hand, Constant Contact's automation is slightly above.
They share a lot of similarities in their features overall. The main difference lies in the audience for each software, and this is probably what will motivate your choice of one over the other. It is reflected in the pricing quite obviously: Constant Contact is much cheaper for users with audiences smaller than 10,000 contacts.
To summarize:
If you're a small business, you probably do not have the 10,000 minimum contacts required that would justify the price of an Emma plan, and you will prefer Constant Contact.
If you're a medium-to-large business with over 10,000 contacts, you may find Emma more suitable for your needs.
If you enjoyed this review, please consider sharing it with someone who you think would find it useful.