Last Updated on September 10, 2023 by Ewen Finser
If you're planning to tap into this market, particularly the Gen Zers and millennials, then you're at the right place.
In this article, we delve into the top trending TikTok products that you can consider for your eCommerce business. Let's dive right in!
1. Print on Demand Products
Print on Demand is #1 for me because it's a popular category on TikTok AND (perhaps more importantly), it's the easiest to get started in as a seller. Print on Demand is a model where you don't have to "pay" for the product until an order is received.
Popular POD products include:
T-shirts
Hoodies
Mugs
Tote bags
Hats
But there's a wide – and expanding – array of other products out there. Basically anything with that you can display a message or design on lends itself to print on demand.
The best products to sell on TikTok are trending memes, jokes, or insider sayings. Because TikTok is already a viral platform, this combination can lead to lightning in a bottle for aspiring sellers. Since you don't have to actually stock your own inventory, if something does go viral you don't have to worry about going out of stock.
That said, be careful about trademarks and copyright! Many images and and even some common sayings ARE in fact trademarked.
I'd personally recommend getting started with a service like Printful for easy to use print on demand fulfillment. It's dead simple to upload designs and get started selling within a few hours.
Best POD for TikTok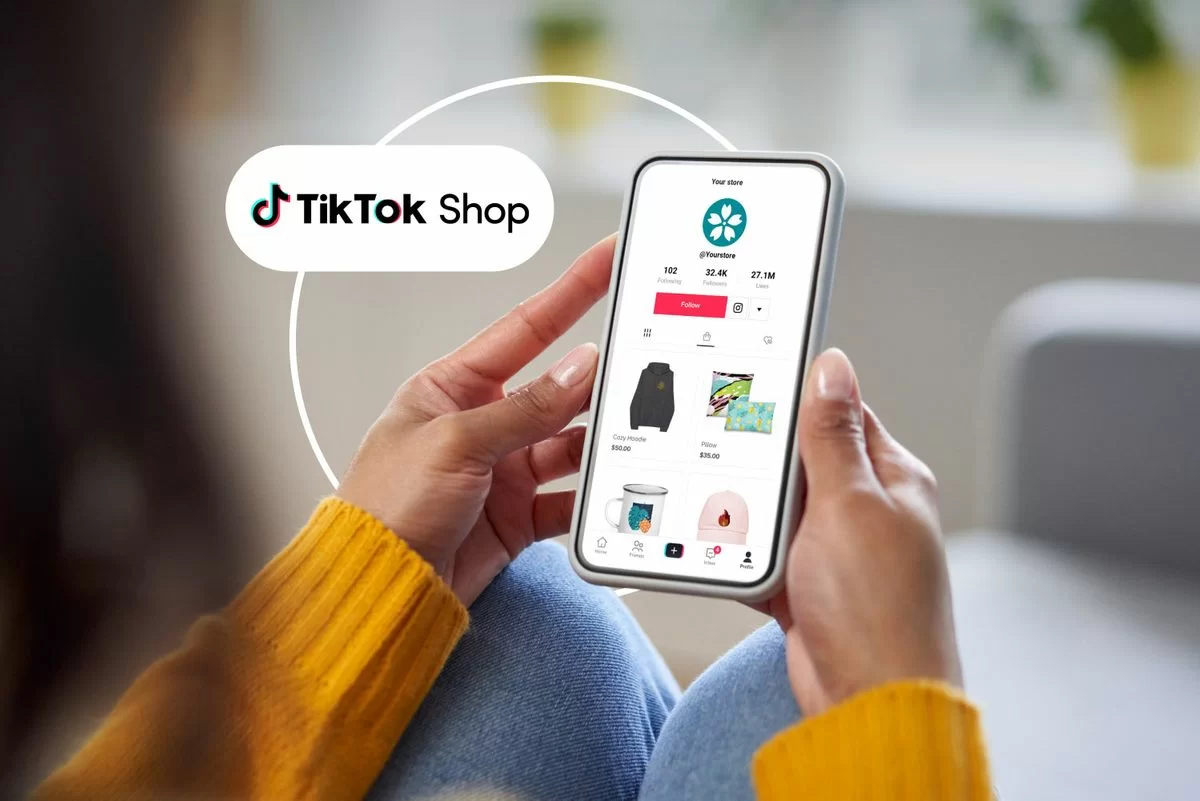 2. LED Strip Lights: The Perfect Mood Setters
First on our list are LED strip lights. They're the perfect products for creating an "aesthetic" ambiance in any room.


If you've seen houses illuminated with these colorful bright lights, chances are, they got the idea from TikTok. Dance videos, room makeovers, party scenes – you'll find LED strip lights everywhere on TikTok.
Given their popularity, they offer a lucrative opportunity for sellers.
3. Beauty and Skincare Products: Glowing Up
Beauty and skincare products are a massive hit on TikTok. From cosmetic products to face toners and serums, these products are making waves on the platform.
TikTok users love sharing their beauty routines, skincare hacks, and reviews about different products, making it a fantastic platform for beauty brands to showcase their offerings.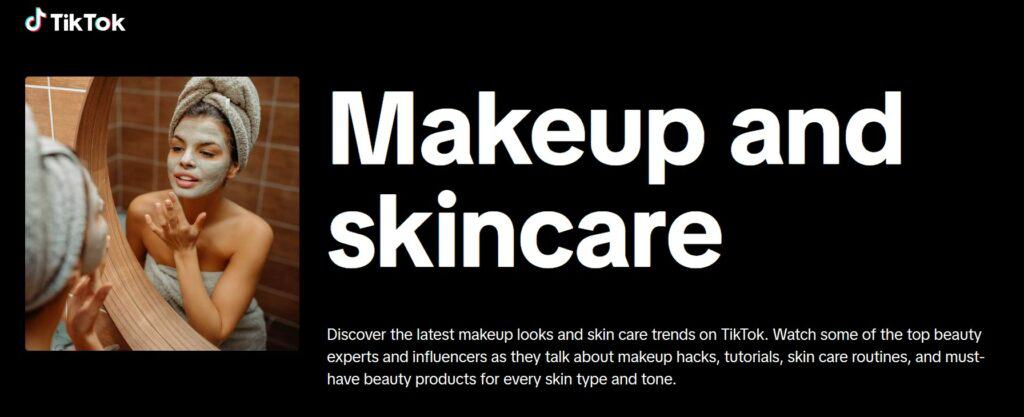 However, if you plan to dropship skincare products, be sure to partner with a reliable supplier who uses quality ingredients and follows safety regulations.
4. Kitchen Appliances: Making Cooking Convenient
TikTok isn't just about fun and entertainment; it's also about making life easier. This is evident in the popularity of kitchen appliances on the platform. Whether it's a rapid egg cooker or a mini waffle maker, these appliances are adored by TikTokers for making meal preparation a breeze.
5. Stationery: Love for Planning and Organizing
Stationery items like annotating kits have become quite popular on TikTok, especially among students and planning enthusiasts. These products are not only functional but also offer aesthetic appeal, making them a hit among the TikTok community.
6. Cleaning Products: Need for Clean Spaces
Cleaning products are another category that's gaining traction on TikTok. This trend is driven by the satisfaction that comes from seeing a space transform from messy to sparkling clean. If you can find cleaning products that deliver what they promise, you can tap into a profitable niche.


7. Star Projectors: Bringing the Galaxy Indoors
Star projectors have become a hot product on TikTok, often featured in relaxing and cozy room makeover videos. These projectors can transform an ordinary room into a tranquil galaxy, making them a popular choice for those who love unique room decor.
8. Jewelry: The Ultimate Fashion Statement
Jewelry is another category that can go viral on TikTok with ease. The key is to offer unique and aesthetic designs that resonate with the TikTok audience. Whether you sell necklaces, bracelets, earrings, or anklets, if it looks aesthetic, it has a high chance of becoming a hit on TikTok.


9. Hair Care Appliances: For the Perfect Hair Day
Hair care appliances, especially ones offering multiple functionalities like a hair dryer and straightener in one, are very popular on TikTok. These products offer the convenience of quick and efficient hairstyling, making them a favorite among TikTok users.
10. Pet Products: For Our Furry Friends
Pet products like dog water bottles and pet hair cleaners are also gaining popularity on TikTok. Pet owners love sharing their life with their furry friends, and products that make pet care easier naturally become a hit on the platform.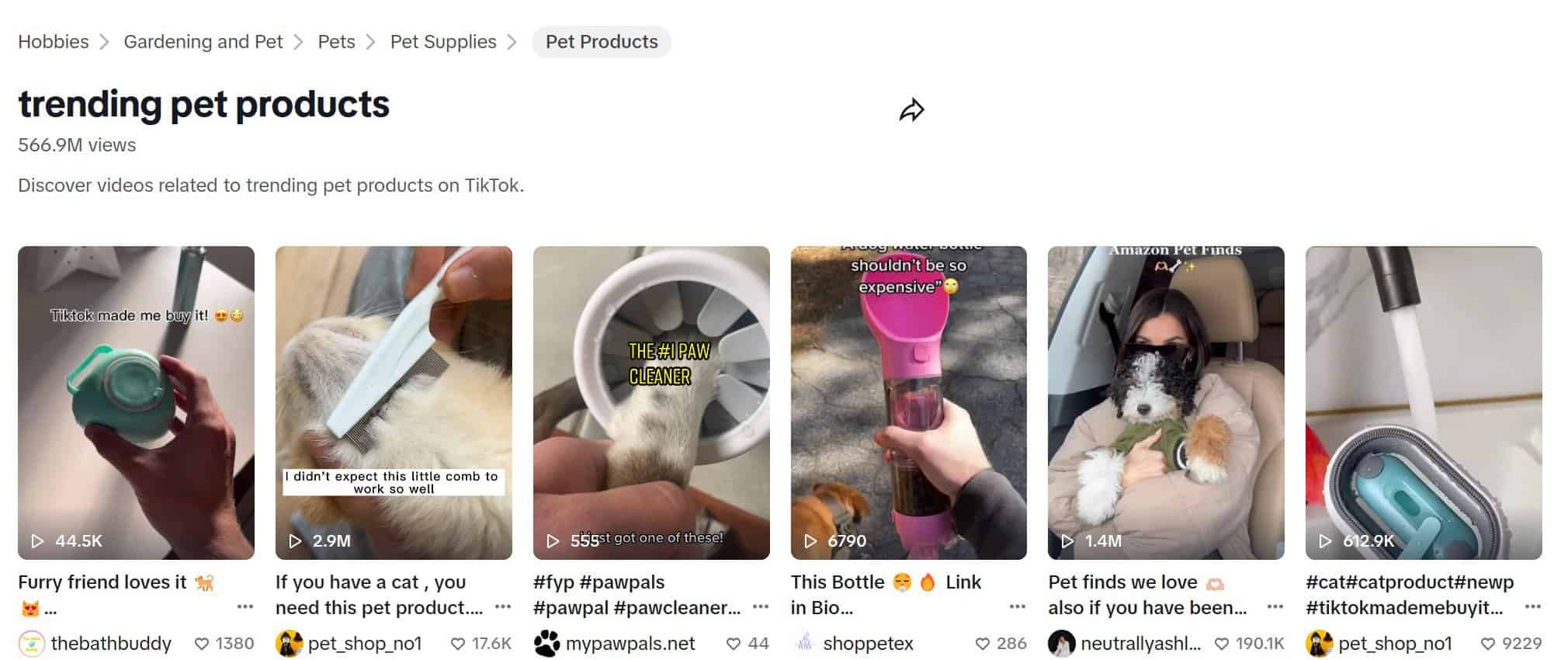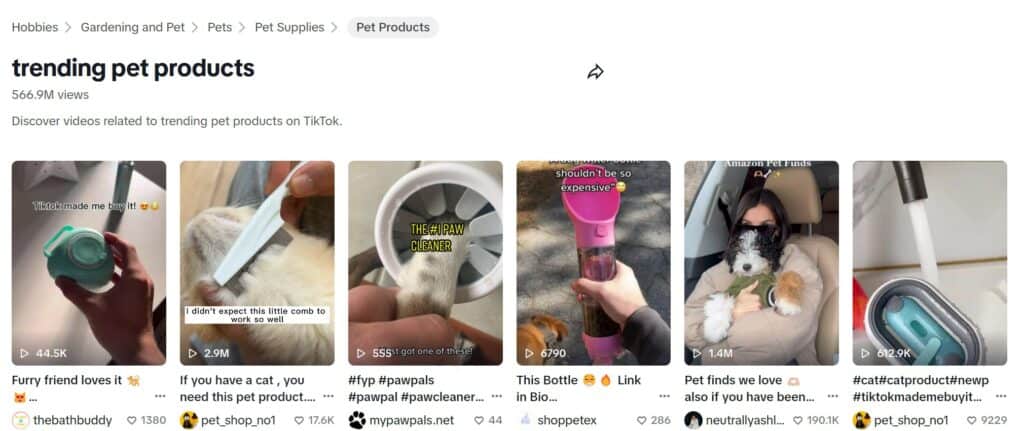 11. Health and Fitness Products: For a Healthier Lifestyle
From leggings for workout videos to beauty supplements for healthier skin, health and fitness products are a big hit on TikTok. With a growing awareness about health and wellness among the younger generation, these products are likely to remain popular on the platform.
10 Best Practices for Selling on TikTok
If you are ready to get started selling on TikTok, clearly having a compelling product to sell is key. BUT, with TikTok, there are many ways to stand out. Your product doesn't have to be super original (although that helps!).
Here's my top ten recommendations for selling on TikTok today:
Use Hashtags Wisely: Hashtags play a crucial role on TikTok. They can help your content reach a wider audience. Research and use relevant, trending hashtags to increase your visibility.
Leverage User-Generated Content: Encourage your customers to create videos with your products and share them on TikTok. This kind of social proof can be very effective in driving sales.
Create Engaging and Authentic Content: TikTok users value authenticity and creativity. Make sure your content is not too promotional and aligns with the entertainment-focused nature of the platform.
Collaborate with Influencers: Influencer marketing can be very effective on TikTok. Find influencers who align with your brand and collaborate with them to reach a wider audience.
Use TikTok's Shopping Features: If available in your region, utilize TikTok's in-app shopping features to make it easier for users to purchase your products directly from the app.
Run TikTok Ads: Leverage TikTok's ad platform to reach a wider audience. You can target your ads based on various factors including age, gender, location, and interests.
Participate in Challenges: TikTok challenges are a great way to engage with your audience and increase your brand visibility. Consider creating your own branded challenge or participate in existing ones.
Consistent Posting: Regular and consistent posting can help keep your audience engaged and increase your chances of getting discovered by new users.
Engage with Your Audience: Respond to comments on your videos, engage with your followers, and participate in the community. This can help build a strong connection with your audience.
Track Performance and Adjust Strategy: Use TikTok's analytics to track the performance of your content and adjust your strategy based on the insights you gain.
Final Note on the Best TikTok Products to Sell
There's clearly a LOT of great entry points to selling on TikTok. The space can change quickly, though, so the safest path is generally to build a responsive audience and then figure out what THEY want.
That said, this is why I love Print on Demand as a starting point. Pretty much ANY niche can be sold some quirky, unique merch that just speaks to them. You don't have to worry about supply chains, inventory, logistics… just on creating winning designs or even just memes or text.
POD is the safest place to start selling on TikTok with the lowest cost to start ($0 as Printful just takes a commission) AND with the most optionality once you figure out what resonates with your audience.
Further Read: Full Printful Review.
Best POD for TikTok