Last Updated on March 26, 2022 by DMEditor
Avalara vs Vertex are platforms that provide tax solutions to businesses. Both companies have a global reach, serving reputable companies like Roku, Zillow, and Walmart. Comparing them is like pitting two giants against each other.
However, I did explore both platforms, and I have extensive reviews for both. So, if you're having a hard time deciding between these two software options, read on to see my recommendations.
My Bottom Line Up Front
Avalara vs Vertex might be tax SaaS solutions, but their functionalities vastly differ. I found Avalara to be an affordable option for small businesses. It should be the go-to choice for sole proprietors or online merchants who are just starting out. The platform's scaling abilities mean it can grow with your business.
Vertex is a great option for larger businesses that operate in multiple territories. The platform is capable of handling taxes beyond sales and use tax. I think big agencies or companies with an existing tax department will find the platform very useful.
Main Differences Between Avalara vs Vertex
The main differences between Avalara vs Vertex are:
Avalara's primary focus is sales and uses tax, whereas Vertex handles the full range of indirect taxes incurred in different countries.
Vertex customer support is fast and included with the pricing, whereas Avalara offers multiple paid packages for different levels of support.
Avalara has a 60-day free trial for its basic package, whereas Vertex does not offer a free trial.
Vertex is designed for mid-size and enterprise businesses, whereas Avalara is designed for use even by smaller, one-person businesses.
What Is Avalara?
Avalara is a tax software designed to automate tax compliance for both physical and e-commerce businesses. The platform's functionalities are suitable for companies in various industries, from retail to communication to fuel and energy.
Avalara operates in 95 countries, serving businesses like Roku, Pinterest, and Adidas. In addition, it automates compliance for sales tax, consumer use tax, and international taxes.
What Is Vertex?
Vertex is a SaaS tax solution aimed at helping businesses remain tax compliant. The company has been operating for over 40 years, making it one of the leading tax software in the market.
Vertex has a global reach and serves hundreds of businesses, including Patagonia, Walmart, and LEGO. In addition, the platform can grow with a business, ensuring tax compliance as an enterprise's revenue expands over the years.
Avalara – Main Features
Ease of Use
Registering on the Avalara platform is quite a straightforward process. The process is friendly for individual business owners, requiring basic personal details.

You will also be required to provide basic information about your business. This helps the platform set up your dashboard with services relevant to your enterprise.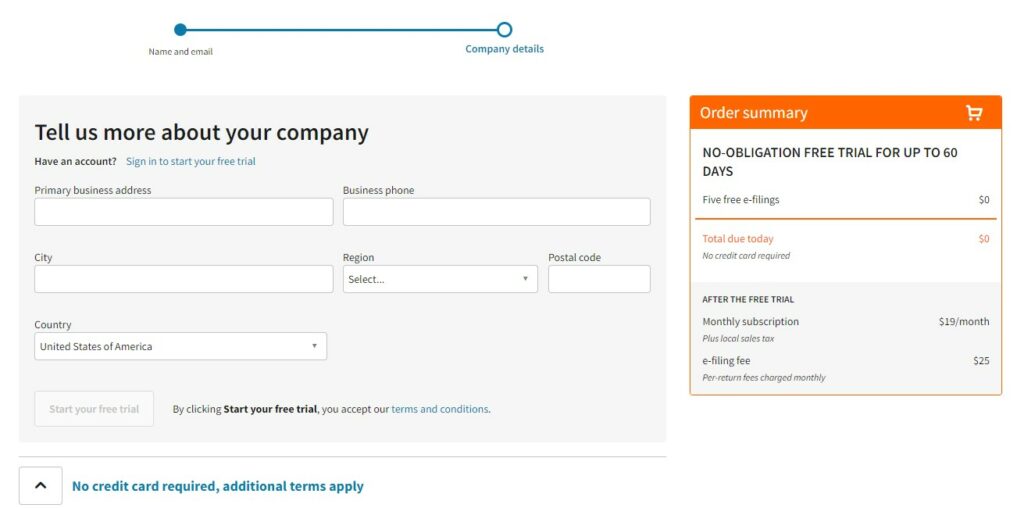 I liked that you get a 2-month free trial without having to add credit card details. This means you can fully utilize the platform before making a long-term commitment based on how it fits your business operations.
Tax Registration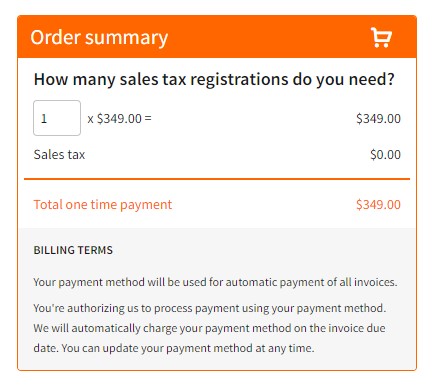 Avalara is well-equipped with the knowledge of sales tax rules and regulations across different jurisdictions. In addition, the platform offers sales tax registration services, so you don't have to physically register in every jurisdiction you make sales in.
This automated feature has a US focus and covers dozens of tax jurisdictions. Signing up for the service is easy, with only one form required to register your business in different states.
Once your registration is complete, the platform will submit the applications to all the locations you selected. Registration fees will automatically be paid, and the registration certificates will be stored electronically once they are availed.
This service is not free regardless of the payment plan you select. Avalara charges $349 for each location an application is made. This cost is reasonable, considering you can register in more than 40 states without getting up from your seat.
Tax Calculation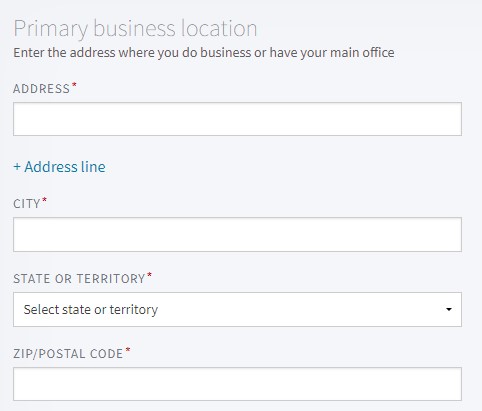 Avalara has a cloud-based program called AvaTax that automatically calculates taxes for your business. AvaTax uses the latest information from each location's tax regulations on different items to arrive at the correct tax amount for each product.
AvaTax tracks each transaction and ensures that products sold in bulk are accurately taxed. The right amount of tax will also be charged if an order for different products is made or if delivery is assigned to different locations. The tax calculation platform is tailored to each business. AvaTax integrates with different types of clouds, so your business does not have to purchase a membership to a different provider to use the platform.
AvaTax integrates with over 1,000 platforms to automate tax calculations at every point, so nothing is missed. Just one AvaTax account can hold tax information for different businesses, ensuring you're always aware of the health of all your endeavors.
To use AvaTax, you will need to provide details about your business, including the Taxpayer ID assigned to it.
Automatic Tax Remittance
Filing sales tax returns on time in all jurisdictions your business is owed can be tough to keep a close eye on. To make your work easier, Avalara automated filing and remittance, saving you the money you would spend to pay late fines.
You can access this feature of Avalara right from your dashboard. Due to the platform's ability to keep track of transactions and nexus, you will see all the jurisdictions where you're owed taxes. You can file in all of them with just one click.
Filing taxes automatically is fast and easy, reducing errors, including missed dates. In addition, all the filing information is stored digitally, making it easy to retrieve during the auditing process.
Business Licenses
Avalara has License Guidance and License Preparation services. These features are useful whether you're just starting your business or expanding a current business into areas with different requirements for businesses.
Avalara uses its up-to-date knowledge base to assess the licensing requirements for your business. You will be given guidance on which forms you need and the costs of licensing fees. Once your forms are filled out, Avalara can submit them for you.
You can access these Avalara services even before starting your business to be fully prepared. The response for each is instantaneous and guided by experts, so you have the correct information throughout.
Document Management
If your business has operated for several years, it will naturally create a large trail of documents that can be hard to keep track of. Avalara creates a portfolio for your business licenses, compiling them in a single place. The Avalara license database lets you maintain order for all your registration documents, permits, and certifications. You can also store lease documents, contracts, and any files listing tax and other violations on this database.
You can trust the platform to keep the documents secure in the cloud, only retrieving them as needed. The database will scale up with your business as it expands and amasses thousands of documents that would otherwise get lost in the mess.
Vertex – Main Features
Ease of Use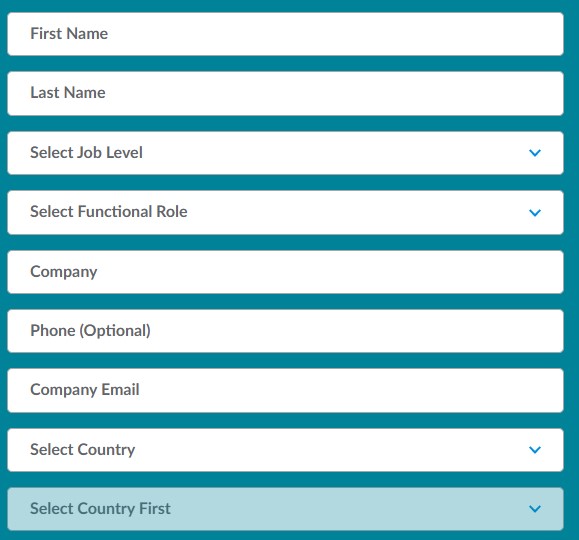 To use Vertex, you will need to create an account. Then, you will fill out a short form with details about your business and position. You will need a valid business email to proceed, so emails with domain names like 'gmail.com' will not be accepted.
I don't find Vertex's sign-up process friendly to individual business owners or those with new online stores. However, if you run an agency or a bigger business enterprise, then the platform might be to your liking.
Tax Determination
Vertex allows you to fulfill your indirect tax obligations with no fuss. The platform is designed to effortlessly and accurately calculate different types of taxes over 19,000 jurisdictions at top speed. This software calculates business taxes like Value Added Tax, sales tax, and use tax. In addition, information about your business will determine the exact jurisdiction your business falls under so you aren't incorrectly taxed.
Since different industries have specific tax rules, Vertex uses the information you provide about your business to ensure that you meet all your obligations. The tax accuracy can be scaled up as your business expands to cover more territories.
If your business has physical locations, the Vertex O Series Edge engine can be deployed to each location. This streamlines tax calculations for each transaction, reducing delays that can mar the accuracy of tax calculations.
Automated Compliance
If your business operates over a wide area, it can easily miss filing tax returns on time. Vertex's tools let you automate tax compliance for each location where nexus is established, so your business never incurs fines. Vertex uses the cloud-based Vertex Data Integrity system to analyze and validate data so you can accurately report taxes. The system is designed to be used by tax professionals across different industries.
The Data Integrity platform is simple and user-friendly, with a layout that any tax professional can quickly understand. In addition, the system is responsively designed to handle high volumes of data without straining.
With this system, tax departments can keep track of tax expenses, using the data to find ways to reduce your business' tax obligations. They can also use pre-built data validation rules or create their own specifically tailored to your business.
Auditing Assistance
Vertex's ability to validate complex data and repair erroneous information simplifies your auditing process. The system tracks each user's activities with the various data it holds, ensuring complete accountability of actions.
Transparency is improved by lengthy logs that show all the adjustments made. In addition, any comments or rules made to change the data are automatically captured and stored. This audit trail ensures your business does not incur penalties during auditing.
Another factor of auditing made simpler by Vertex is file access. If further information is needed about a transaction, you can easily find it, certain that the system will have captured any deletions.
Document Management
The Vertex Certificate Center automates all your tax certificate applications, collection, and reporting. The system also stores the thousands of certificates your business has to make tax compliance and auditing easier. A business collects a lot of tax documents in the course of its operations. Vertex makes it easy for you to digitize each document and file it in distinct tabs so you can easily retrieve it whenever needed.
Document management extends to customers' exemption certificates. The platform helps clients create and submit accurate exemption certificates to your tax system. This makes using your system easier for customers and enhances your tax compliance efforts.
Avalara vs Vertex – Analytics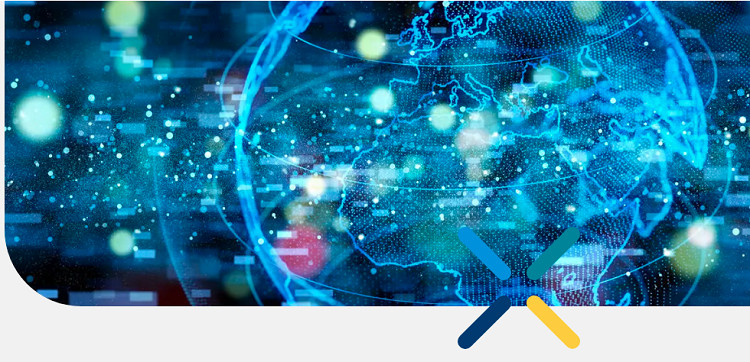 Avalara
You can find your Avalara reports by clicking on the Transactions tab on your dashboard. You will gain access to updated tax reports every 30 minutes as your business conducts transactions. Reports on Avalara are grouped according to type, so you can easily retrieve them. For example, liability reports provide information on how much local and state governments owe your business.
Exemptions reports show you the products and clients to whom exemptions applied and how this affects your tax obligations.
Vertex
Vertex has a data intelligence tool that uses data from your business to create visual insights that help make decision-making easier. This tool is cloud-based, so insights can be accessed from anywhere in the world. Insights are grouped into 3 modules. Module 1 gives you access to your business's financial and tax data dashboards. You can access your Indirect Tax, Nexus Risk, and Audit Risk dashboards from there for quick visualization.
Module 2 gives you access to dashboards that help your business remain tax compliant and audit-ready. This module helps make the process of planning for compliance and auditing more efficient.
Module 3 contains business tools that can be used to create deeper business insights for strategic planning. Here, you can access data analysis tools that use data from the previous modules to inform your company's long-term decisions.
Avalara vs Vertex – Integrations
Avalara
Avalara has one of the most expansive integration networks. The platform can be connected to hundreds of e-commerce, point-of-sale, and billing platforms. The most popular integrations are with Walmart, Etsy, Amazon, and Shopify.
Avalara also has an API that allows you to integrate it with platforms that it doesn't have native integrations with. You can see all possible integrations here.
Vertex
Vertex can be integrated with a business's current systems to automate taxation processes. The platform also has e-commerce integration capabilities, covering platforms like Adobe Commerce, BigCommerce, Mirakl, and Salesforce. A full list of e-commerce integrations can be found here.
Avalara vs Vertex – Customer Support
Avalara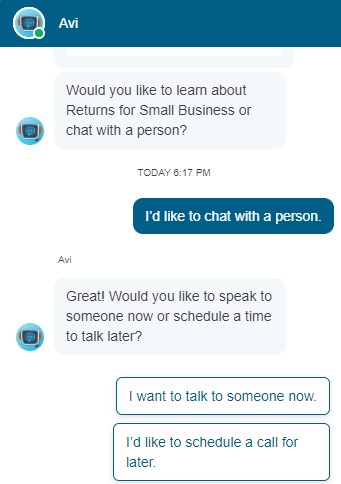 When you need help with the platform, you can contact Customer Support in several ways. If you're a do-it-yourself person, especially during setup, then the articles available in the Avalara Help Center may be all the help you need. The platform also has chatbots that offer resources for help, including sending your details to a customer support agent.
There are 4 support plans on the platform, with 3 available for purchase. The plan you purchase determines the priority of support you receive. The three paid support plans are:
Standard Plus: $1,995
Business Plan: $7,995
Enterprise Plan: $15,995
Support services offered in each plan differ.
Online Support
Standard Plan: Available
Standard Plus Plan: Available
Business Plan: Available
Enterprise Plan: Available
Phone/Chat Support
Standard Plan: Not available
Standard Plus Plan: Available
Business Plan: Available
Enterprise Plan: Available
Non-Implementation Support
Standard Plan: Within 24 hours
Standard Plus Plan: Within 8 hours
Business Plan: Within 4 hours
Enterprise Plan: Within 1 hour
Critical Support
Standard Plan: 1 hour
Standard Plus Plan: 1 hour
Business Plan: 1 hour
Enterprise Plan: 1 hour
Vertex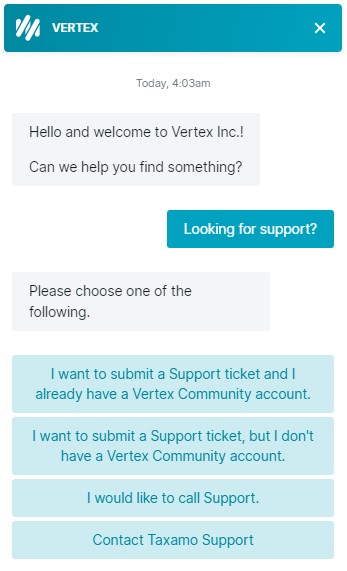 Vertex offers 3 customer support options to its user base. First, if you are not registered on the platform, you get a toll-free number to contact Vertex Support, where you will be connected to the agent equipped to deal with your query.
If you use Taxamo, a Vertex product, you will have to fill out a form with details like your job level, function, and country. Then, an agent will get back to you via your email to provide support. The Community Support option is a direct way to get personalized support from qualified agents. You can only access this level of support if you already have an account with Vertex and a Vertex Community account.
Avalara vs Vertex – Pricing
Avalara
Once your business is registered on Avalara, you get a 60-day free trial of the Returns for Small Business plan. This is the basic paid plan, and it offers these benefits:
5 free tax filings
$25 per automatic tax filing after depletion of free offers
$349 per location for tax registration
Critical support within 1 hour of request
Support within 24-hours for non-critical issues
Avalara University Training
Once the trial period is over, the plan costs $19 per month. If the Returns for Small Business plan is not suitable for your business, you can contact the Sales team for a pricing plan tailored to your business.
Vertex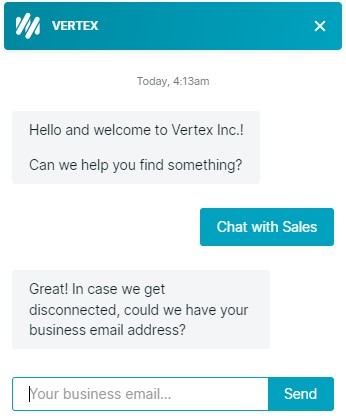 Vertex provides prices after analyzing your business and its needs. The best way to know how much the platform will cost your business is by contacting the Sales team via the chatbot on the platform.
Avalara vs Vertex – Alternatives
Sovos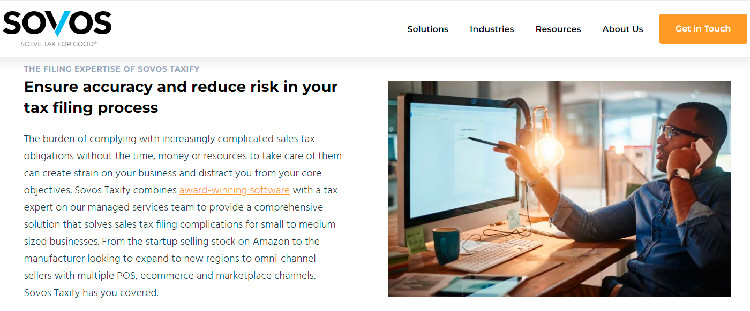 Sovos is a cloud-based tax platform offering solutions for VAT, sales tax, and shipping compliance. The platform operates in over 60 countries and is trusted by companies like CVS and Microsoft.
TaxJar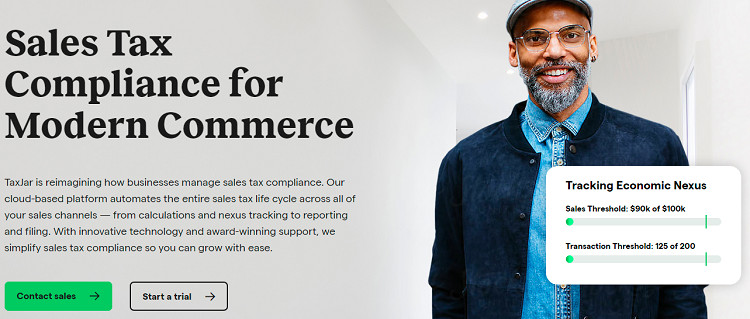 TaxJar is software designed to handle the calculation and filing of sales tax. It operates across America and Europe, keeping thousands of businesses over 11 thousand jurisdictions tax compliant.
Webgility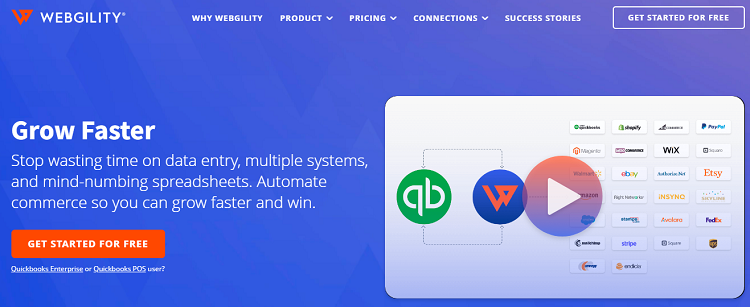 Webgility is one of the more appealing e-commerce sales tax software. However, the platform goes beyond sales tax to automate orders, shipping, and customer relationship management. In addition, Webgility captures and records all your business's data on QuickBooks, giving you insights that inform decision-making for growth.
FAQs
Question: Do Avalara and Vertex have mobile apps?
Answer: No, neither Avalara nor Vertex have a mobile app. However, since the platforms are cloud-based, you can access your account from anywhere as long as you have an internet connection.
Question: Do Avalara and Vertex have APIs?
Answer: Yes, both platforms allow customization for integration with third-party applications. For example, vertex's APIs allow tax calculation, tax area lookup, and address cleansing. Avalara's APIs vary and can be accessed by the tax type you want the platform to handle.
Question: How do I cancel my Avalara or Vertex account?
Answer: You can cancel your 60-day Avalara free trial 30 days before it is due to end. Once you're on a paid plan, canceling before the billing period ends will not get you a refund. Canceling a plan after 60 days still makes you liable for invoices billed to your account.

Vertex's cancellation procedure requires you to speak to their support so you can see your options for ending your subscription to the service.
Question: How many people can access one Avalara or Vertex account?
Answer: Avalara allows multiple users to access one account. The admin will have to set the limits on what a user can access and modify. Vertex also allows multiple users for one account, and they can be added to the system based on their position and job level in the company.
Verdict: Avalara vs Vertex
With its 40 years in the industry, Vertex can feel antiquated to newer businesses. However, their customer support team is very responsive, making it a great choice for many businesses.
Avalara is the newer kid in the block and fills the gaps Vertex has ignored. I liked the accessibility of this platform and loved the fact that they are friendly to smaller businesses. Regardless of your choice, you can be assured that you've picked one of the best e-commerce tax software available.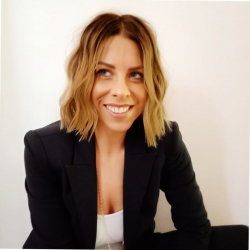 Latest posts by Maddy Chiffey
(see all)
Get 40% OFF for 3 Months