Last Updated on April 22, 2023 by Ewen Finser
The complexities involved when forming an LLC or corporation require a great deal of analysis and paperwork beforehand. Most entrepreneurs give up along the process because it's too complicated and time-consuming. Business formation companies come to the aid of such entrepreneurs and streamline the process of business formation. Two of the most notable names in the business formation market are ZenBusiness vs Northwest Registered Agent.
These two companies guarantee high-quality LLC formation, offering businesses the best of service and convenience. However, it is essential to decide which one suits your needs the best as the companies' services vary in cost and inclusions.
This article compares the services offered by ZenBusiness vs Northwest Registered Agent in great detail. It also highlights the advantages and disadvantages of either business formation company for you to make an informed decision.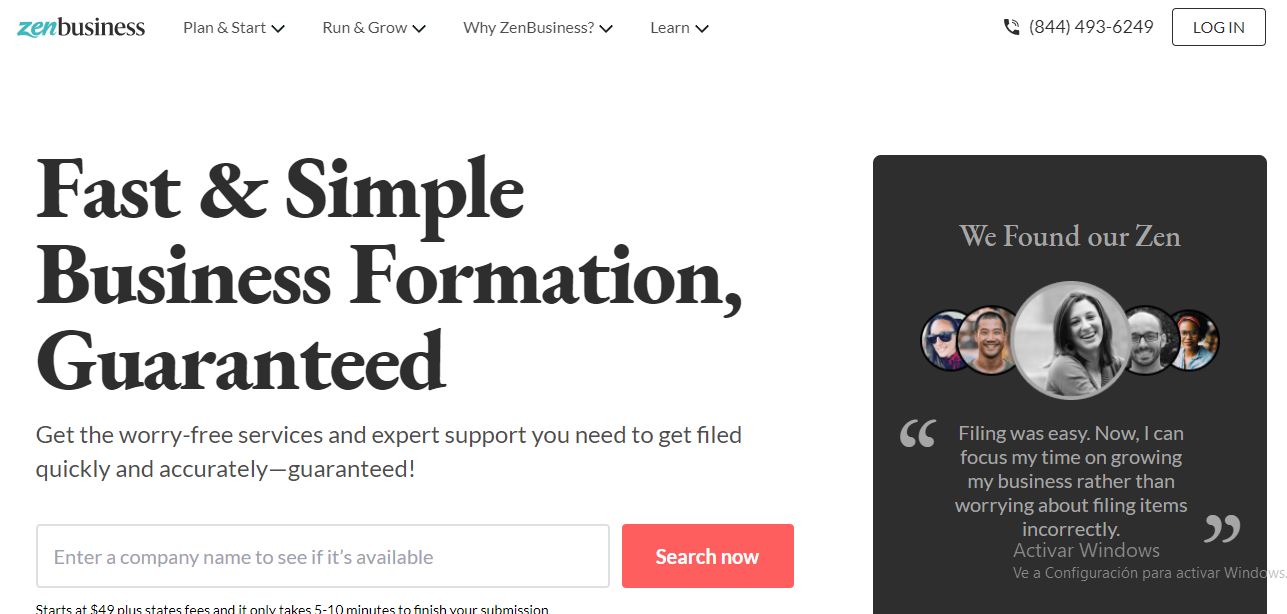 ZenBusiness is a public benefit company (PBC) formed in 2015 with headquarters in Austin, Texas. More than 200,000 entrepreneurs benefit from the inspiration, guidance, and expert business formation support from ZenBusiness. In a 2021 series C funding, the company raised $200 million, increasing the company value to $1.7 billion.
With such financing, ZenBusiness can offer its clients the best of service and support. The company's team includes experienced account managers and legal experts, who provide step-by-step assistance throughout the business formation process.
ZenBusiness makes the step towards the formation of a new business an easy and enjoyable ride. The company equips the modern-day entrepreneur with all the tools needed for a successful business while providing world-class education on business finances. Mark Cuban, one of the wealthiest self-made billionaires, vouches for the company's authenticity and commitment synonymous with the ZenBusiness brand.
The Main Differences between ZenBusiness and Northwest
ZenBusiness pricing is most suitable for entrepreneurs with small budgets, whereas Northwest offers a onetime business formation package that is a little more costly

ZenBusiness offers customer service through email, chat, and the phone is available every day of the week during business hours, whereas Northwest's customer service offers a more comprehensive customer support through a dedicated representative available throughout.

ZenBusness has a stronger reputation on TrustPilot with a 4.8/5 rating with river 7,600 reviews, whereas Northwest only has 3.5/5 rating on TrustPilot with four reviews.

ZenBusiness turnaround time is faster, whereas Northwest turnaround time depends on the state you're incorporating your company.

Northwest has more experience in the business formation niche with more than 20 years of service, whereas ZenBusiness is a newcomer with only 6 years of experience in the industry.
Northwest Registered Agent Company Overview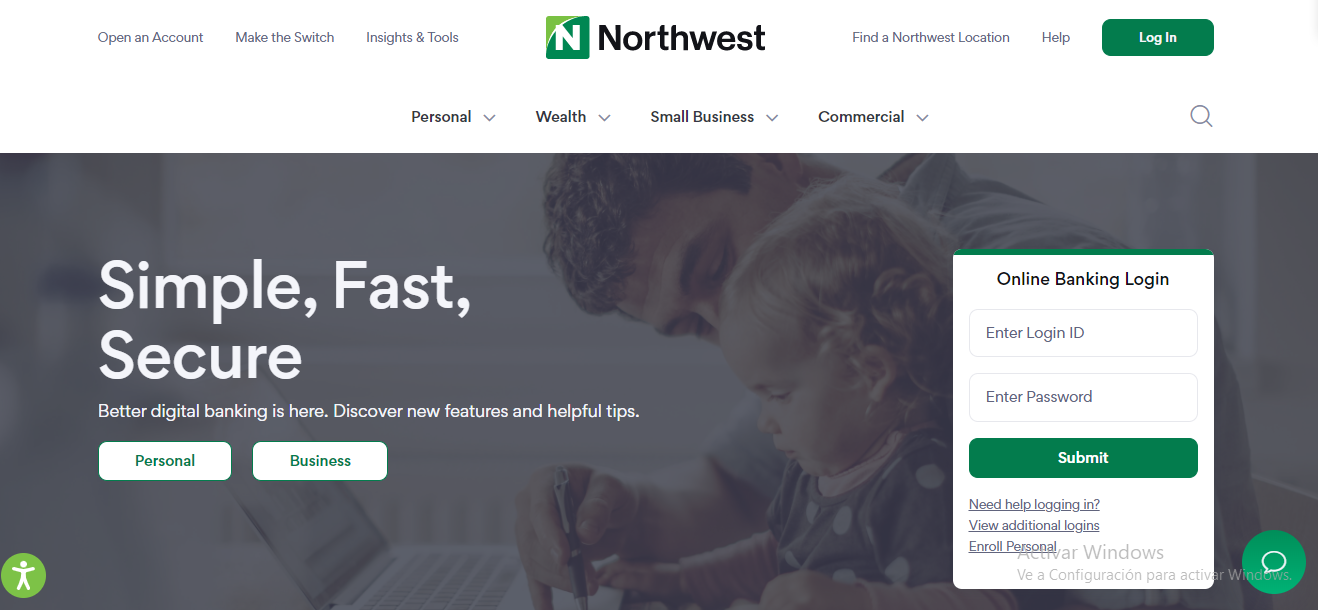 The primary business of Northwest is to provide registered agent services to clients. However, business formation services, including LLC formation and incorporation, are a core part of its business. Northwest Registered Agent has its headquarters in Spokane, Washington, with offices in all 50 US states.
Northwest isn't your regular business formation company. The firm's mission is to simplify the business formation process while making it affordable and human. It may not be the cheapest business formation company. Instead, it advocates transparency in its pricing and business formation process to build trust among clients.
As a family-owned business founded in 1998, it prides itself on providing personal and timely services. The company makes a substantial effort to help its clients build personal relationships with its experts. If anything, the 4.6/5 rating on Forbes advisor is evidence enough of the company's quality of service.
Key Comparison Points between ZenBusiness vs Northwest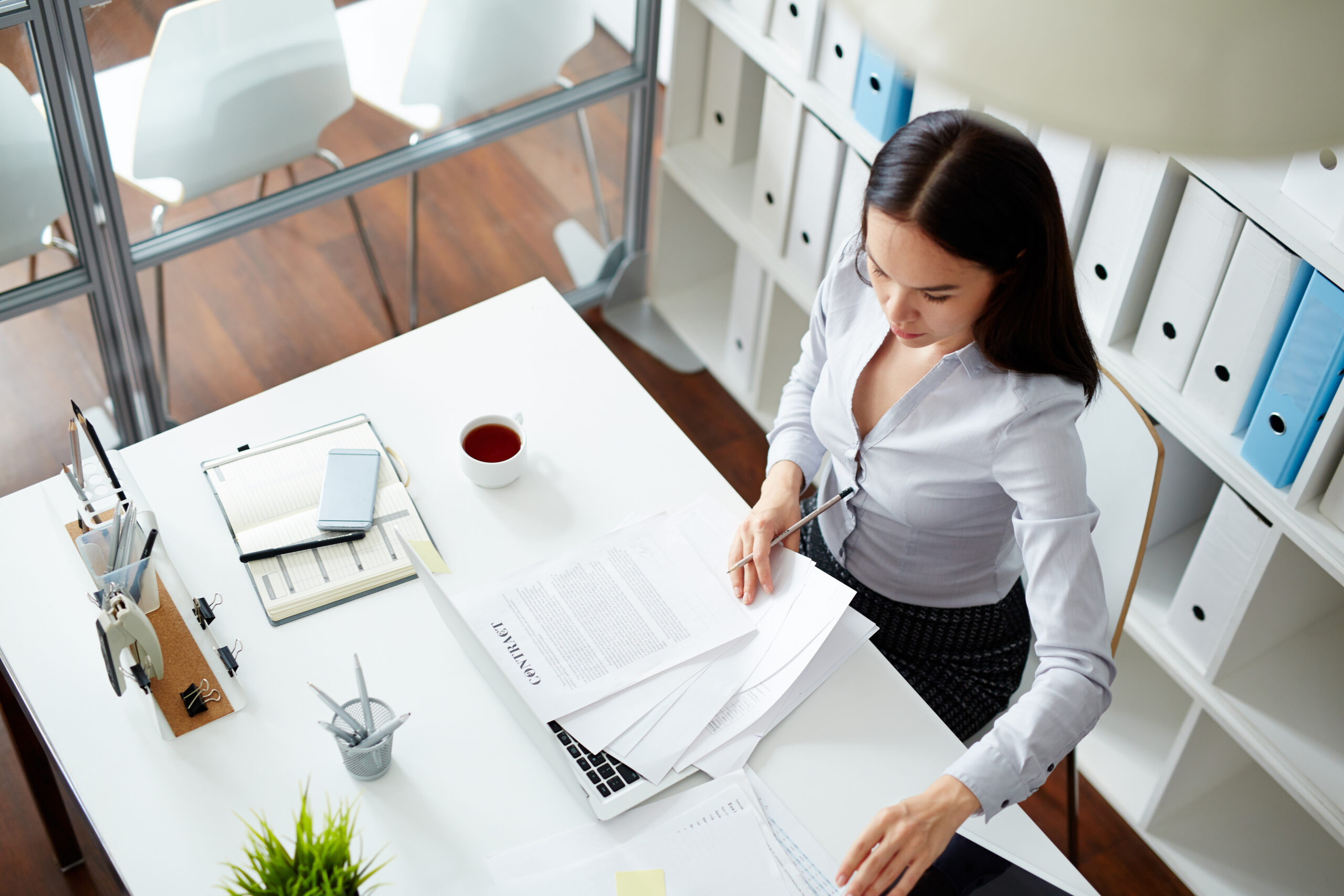 It's critical to choose a business formation company with your company's best interest at heart. This comparison analysis highlights vital points of interest necessary when choosing between ZenBusiness and Northwest Registered Agent.
1. ZenBusiness and Northwest Pricing and Packages [Updated 2022]
Pricing is a major concern for any entrepreneur. While both businesses have clear and transparent pricing, there are some notable differences. Note that these prices do not include state fees, which vary in cost from state to state.
Editor Update November 2022:
ZenBusiness Starter packages now start at $0 plus state fees, giving more businesses a chance to try ZenBusinesses.
ZenBusiness has three packages:
Starter plans start at $0 plus state fees, which is a great

entry-level package best for new entrepreneurs on a budget. The updated (2022) Starter Package is purely transactional but does include standard filing service, standard filing speed (times vary by state), expense and deduction tracking, and a free Money Essential tool that allows easy expense tracking for tax deductions and easier tax return preparations. All Starter packages come with the ZenBusiness

100% accuracy guarantee. If there's a mistake, their team will help resolve the issue and make sure your filing is completed correctly.
Pro ($149)

: The pro package offers advanced features for entrepreneurs looking to get more than just incorporation. A federal tax ID number, banking resolution template, and a worry-free guarantee service are the hallmark features of the ZenBusiness pro package.

Premium plan ($249):

An additional $100 to the pro package gives you a premium package that comes with a ton of benefits. The ZenBusiness premium package entails domain registration plus privacy, website and email hosting, a free state-registered agent search, and a startup concierge, to name a few.
Northwest Registered Agent has two pricing options for its clients:
Onetime upfront payment ($225)

: The one-time upfront payment includes incorporating an LLC in all 50 states which goes for $100 and $125 for registered agent services for an entire year. The annual compliance filings appear as free services for this payment option. While the service is free, a $100 charge will apply three months before the compliance filing is due.

Monthly payment ($29-$73)

: Northwest calls this option a "VIP" package. The monthly payment option includes the LLC and incorporation services fees, Tax ID, and registered agent services. Note that the fees are distributed across the twelve months, inclusive of the state fees. Therefore, the lower the state fees, the lower the monthly fee.
Verdict: For the pricing, I'll give this point to ZenBusiness. Budget-conscious entrepreneurs will find the affordable starter plan helpful.
2. Speed, Processes, and Procedures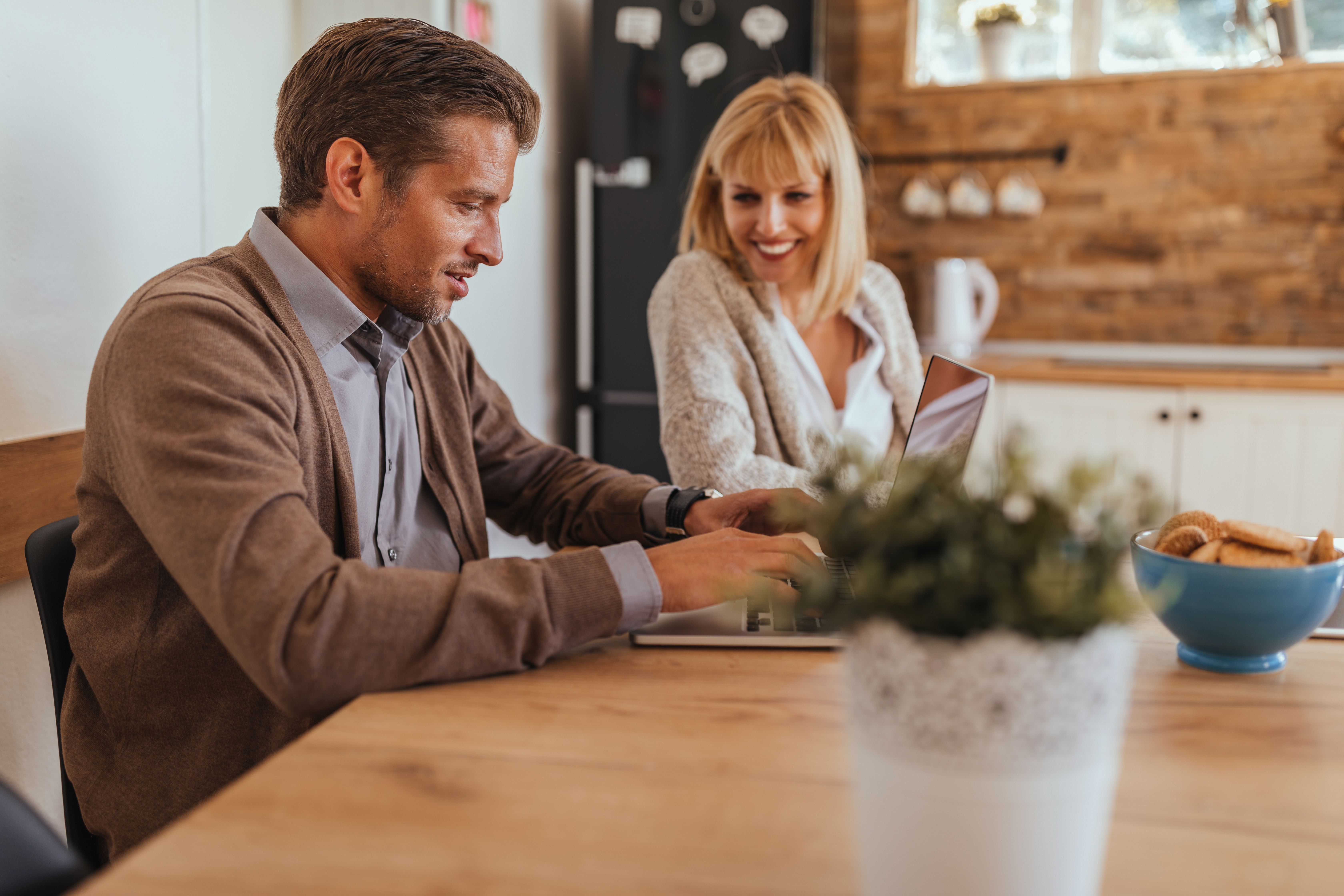 Turnaround times are an essential factor for business owners looking to incorporate. Northwest has made significant efforts to make the process as simple and easy as possible; however, its turnaround time depends on the state in which incorporation occurs. The process can take as short as three business days or as long as four weeks.
ZenBusiness has a clear and concise turnaround time. However, it varies depending on the type of package utilized. The estimated turnaround time for the starter package is 3-4 weeks, 1-2 weeks for the pro package, and 3-5 days for the premium package.
Verdict: I'll have to give this point to ZenBusiness for having a more precise estimate of turnaround time. The company has also made the incorporation process straightforward.
3. Customer Support
Customer support is integral to the success of any business. Northwest has a knowledgeable support team to assist with any concerns you may have. The company takes customer support seriously and offers 24/7 support. A dedicated representative will guide you through the entire process, from the formation of your LLC up to the distribution of your business documents.
ZenBusiness also takes customer support seriously and offers a comprehensive knowledge base and a thorough troubleshooting guide to address any concerns. The company also provides timely customer support via phone or email.
Verdict: Northwest wins when it comes to customer support. The company assigns a dedicated corporate guide with whom you'll have direct access throughout the incorporation process whenever you need any assistance or guidance.
4. Company Reputation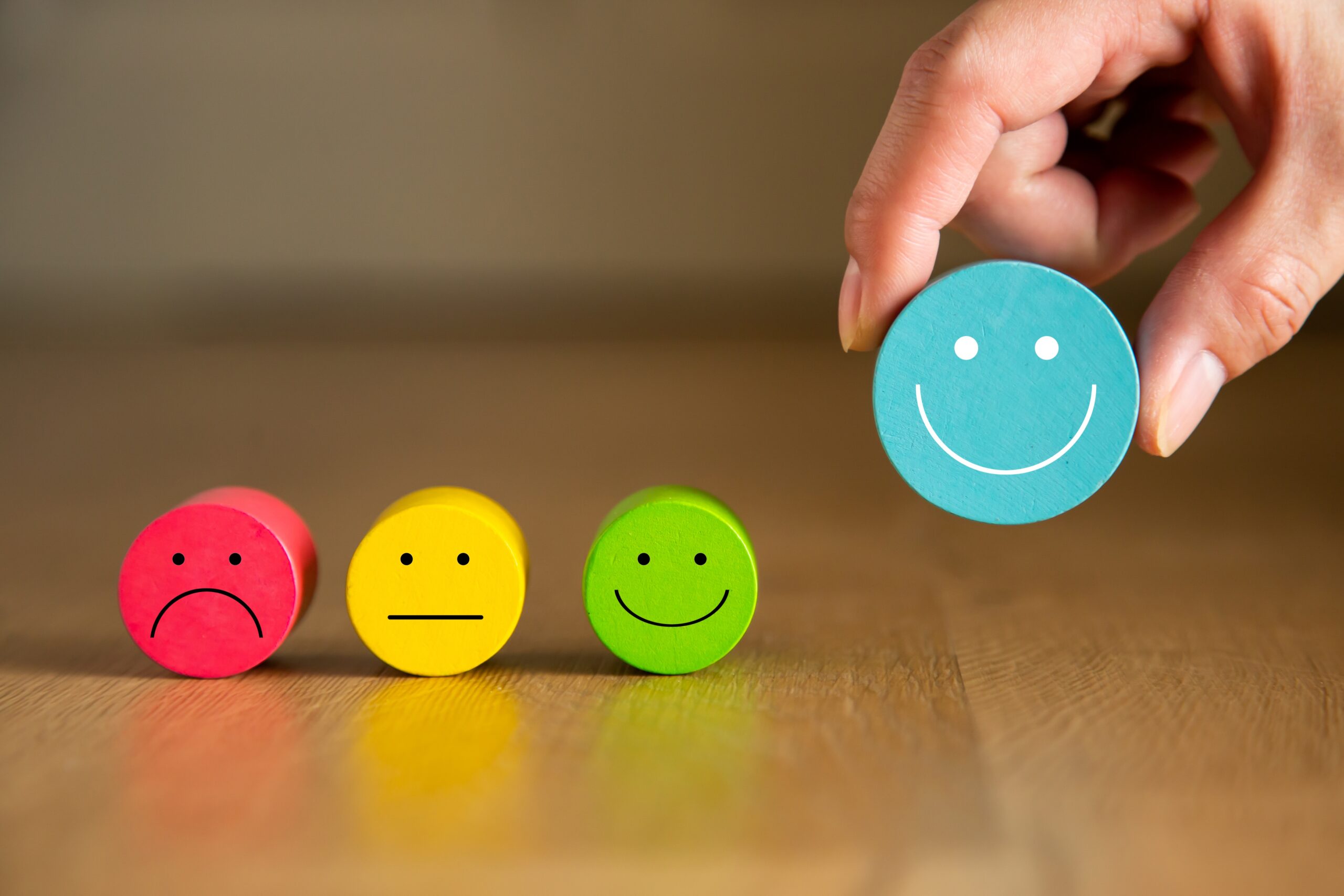 Industry expertise goes a long way in establishing a business' credibility and reliability. While both companies guarantee excellent business services, it's also crucial to note that both companies have been in the industry for quite some time.
ZenBusiness has a stellar reputation, ranking number one on customer reviews and testimonials. The company boasts a 4.8/5 rating on Trustpilot with more than 7,600 reviews. The company started in 2015, and its track k record is exceptional.
Northwest Registered Agents has been in the game for a while, winning the hearts of entrepreneurs since 1998. The company operates a 3.0/5 rating on Trustpilot, but that could be because of only four reviews. Forbes advisor thinks otherwise, though, recognizing the company with a 4.6/5 star rating.
Verdict: It's pretty clear who fares better in this round. ZenBusiness has proven its excellence over the years, garnering an enthusiastic following of 7,600 happy customers on Trustpilot with an extremely high rating.
5. Ease of Use
Most business owners are too busy to fuss with complicated processes. The incorporation process should be straightforward, efficient, and streamlined.
ZenBusiness offers a hassle-free incorporation service with a straightforward incorporation process. The online process requires selecting the type of incorporation you want, filling out the necessary forms online, and paying for the services. The process will only take 10 minutes to complete.
Northwest's process is also easy, but it's not like ZenBusiness'. You also need to fill out forms online and submit them online. The process will only take 10 minutes to complete.
Verdict: This round is a tie, as both companies offer straightforward incorporation processes.
Similarities: ZenBusiness vs. Northwest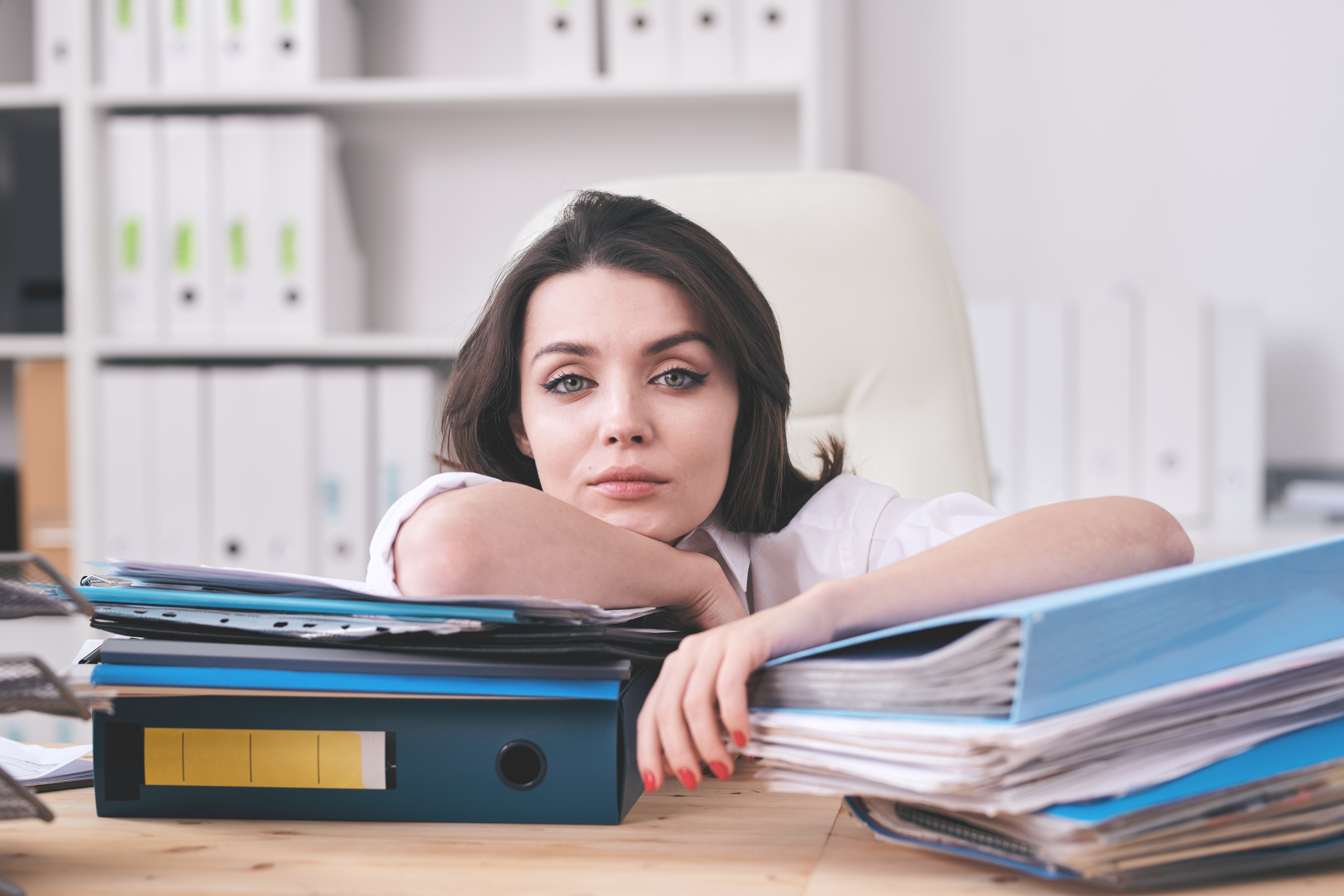 The above key comparison points ascertain core differences between ZenBusiness and Northwest. However, there are notable similarities between the two incorporation companies as well:
Affordability:
Both companies offer cost-effective incorporation packages that would fit the budget of an average entrepreneur. While the ZenBusiness starter package now starting at $0 (plus state fees) is ideal for an entrepreneur on a budget, Northwest's ($29-$73) monthly package isn't too shabby either.
Transparency:
The companies are equally transparent with their website's incorporation process, prices, and services. For any additional pricing on services, the website gives clear, transparent explanations.
Additional services:
Both companies offer additional services such as registered agents, tax ID numbers, and EIN applications. Some of the services come free of charge, while others attract some additional fees. Note that you can get better rates if you purchase the services as a package.
Efficiency:
The outcome of the incorporation process is also equally efficient with both companies. While the turnaround may slightly vary depending on the type of package or state you're incorporating your business in, you can expect a smooth incorporation process from both companies.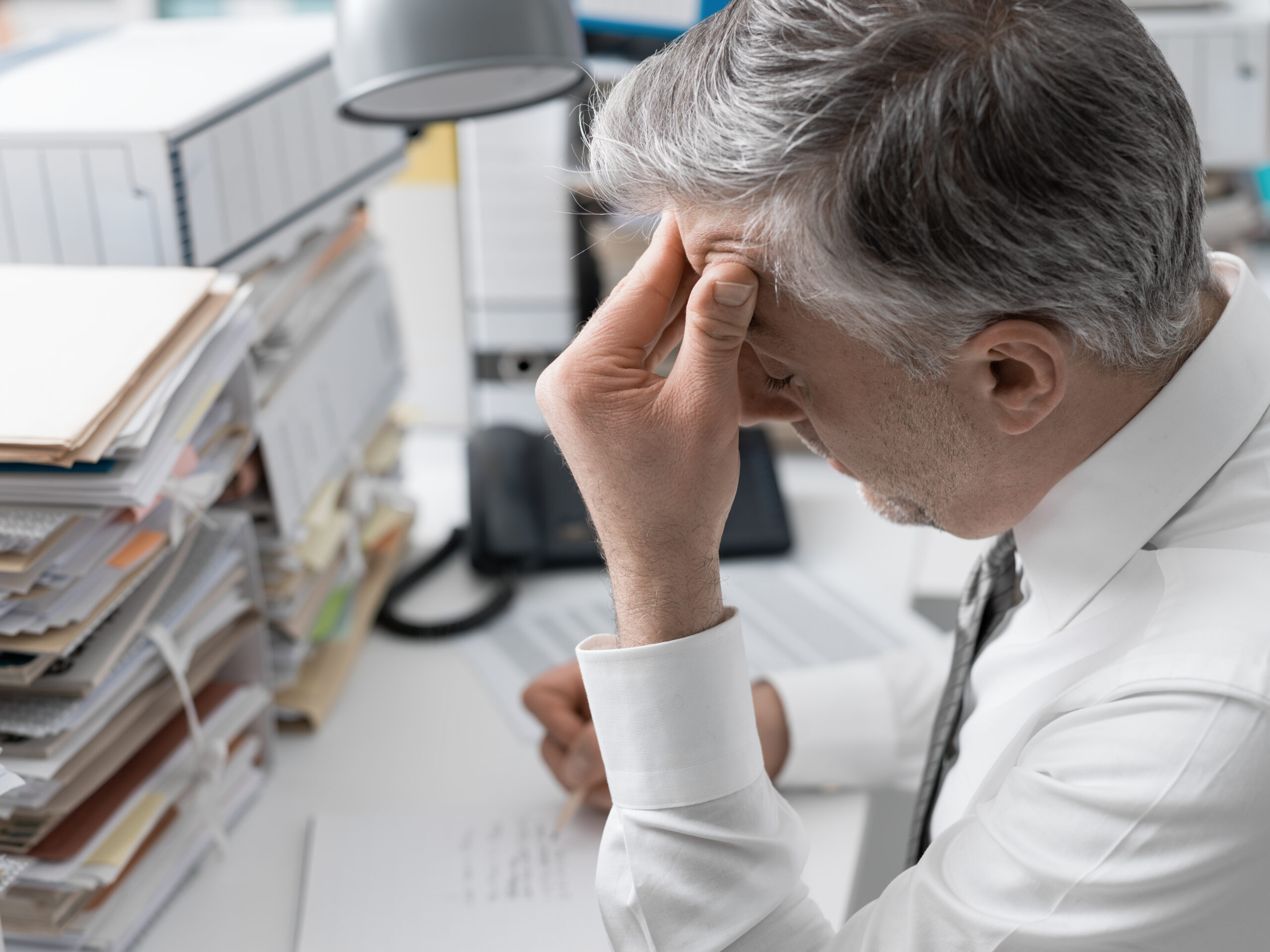 ZenBusiness is the better choice when you need an outstanding incorporation service. A cheap alternative for entrepreneurs on a budget, the company offers top-notch services for less. Moreover, its excellent customer testimonials are demonstrative of how much value the customers derive from the services.
Suppose you are looking for a company that has the backing of an established reputation or for a company with outstanding customer testimonials. In that case, you can give Northwest a miss and opt for ZenBusiness.
When to Choose Northwest Registered Agents
Customer service is of utmost importance for entrepreneurs, and Northwest offers this bonus feature that guarantees all the difference in your experience. Maybe you want a registered agent who is more accessible, or perhaps you're looking for a company that provides a customized incorporation service. In all of these cases, Northwest is the better choice.
The company understands that a smooth incorporation process requires a lot of work and customer support. Northwest's team of dedicated incorporation experts is more than willing to help you through the process. Additionally, Northwest's customer testimonials verify how much value it offers to its clients.
ZenBusiness and Northwest Top Alternatives
If neither of the companies gives you what you need, other alternatives can help ensure a smooth incorporation process.
1. LegalZoom: Rating: 4.3/5 Trustpilot (1,099 Reviews)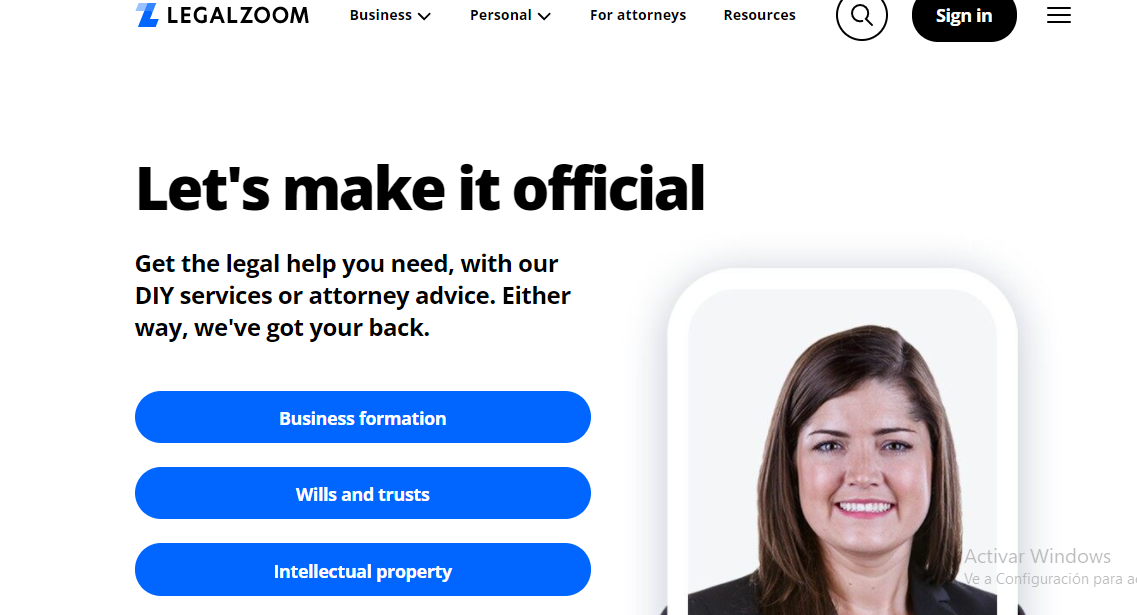 LegalZoom is an industry leader in the business formation niche. You can use LegalZoom for LLCs, nonprofits, sole proprietorships, Limited partnerships, LLPs, and DBAs. The package price starts from $79+state fees.
2. LegalNature: Rating 4.2/5 Trustpilot (5,221 Reviews)
Starting an LLC, nonprofit, C Corp, or an S Corp with LegalNature is simple. The company offers packages starting from $40 for each business plus additional services ranging from $20-$125 annually. Legal nature will also process your EIN, articles of amendment, dissolution articles, and certificates of good standing.
3. Inc Authority: Rating 4.8/5 Trustpilot (8,309 Reviews)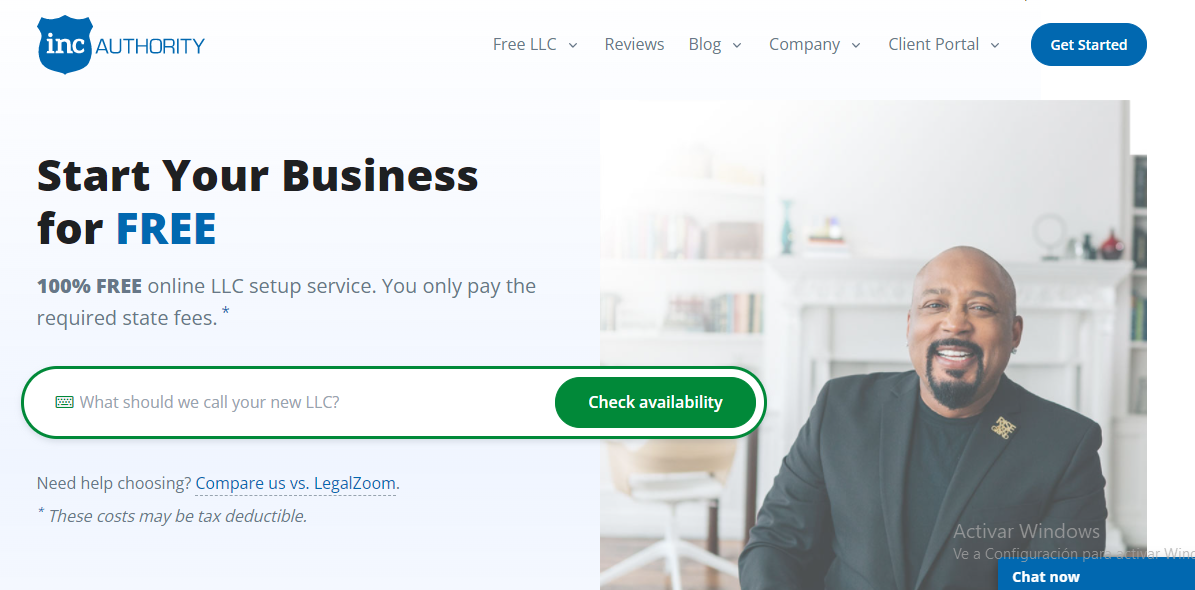 For free LLC services, Inc Authority is your best bet. The company offers a free registered agent and a complete tax plan consultation to help you file your taxes. However, $49 for EIN, $89 for the operating agreement, and $49 express processing are add-ons essential for LLC formation. Premium services start at $399 with a business valuation, EIN, and registered agent included in the package.
4. Swyft Filings: Rating 4.7/5 Trustpilot (3,995 Reviews)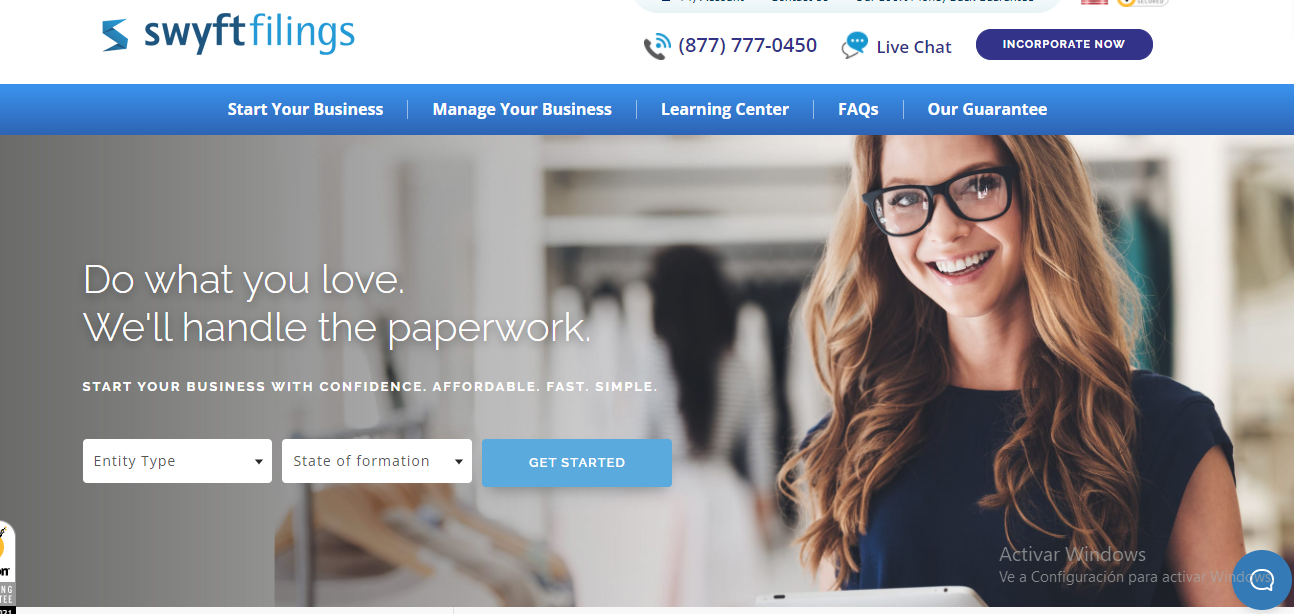 Just like Northwest, Swyft Filings has an excellent customer support system to help with the incorporation process. The company offers free business search services for entrepreneurs. Its basic packages start at $49, while the standard package goes for $149. The packages are inclusive of registered agent services and the direct line to your specialist.
5. MyCorporation: Rating 4.7/5 Trustpilot (229 Reviews)
For a basic plan going for $99, you can get a name search and articles of incorporation from MyCorporation. It's a great company offering solutions in LLCs, C-Corps, S-Corps, and Nonprofits. An EIN is free. However, the company charges $124 for its standard package, $224 for deluxe, while the premium package goes for $324.
FAQs
Question: Is ZenBusiness a good registered agent?
Answer: ZenBusiness is an excellent registered agent, evident from more than 7,600 customer reviews. Additionally, the company offers excellent services for an affordable price tag. While it's not the cheapest incorporation service you'll find, ZenBusiness is a worthy investment for any entrepreneur.
Question: Is Northwest Registered Agent good?
Answer: Northwest Registered Agent is a well-established company with more than 20 years of continuous operation. The company offers a fast and efficient incorporation process at an affordable price. Northwest's customer service is also top-notch, and its experienced incorporation experts are always willing to help you.
Question: Is Northwest Registered Agent legit?
Answer: Northwest has an accreditation from the Better Business Bureau (BBB), is registered with the state, and offers a fast incorporation process. The company's incorporation experts are experienced and efficient, which should give you peace of mind.
Bottom Line: ZenBusiness vs Northwest – Which is better?
ZenBusiness vs. Northwest is a hot topic among entrepreneurs, especially with the rising popularity of LLCs and other business structures. While both companies are industry leaders, ZenBusiness is a worthy investment for any entrepreneur. In addition to offering excellent services at an affordable price, the company is also accredited by the BBB.
Northwest Registered Agent is a well-established company with more than 20 years of continuous operation. Its incorporation experts provide guided support in the incorporation process, which should give you peace of mind. Northwest also has BBB accreditation alongside state registration.
Competitively, ZenBusiness stands out with excellent service and good value for your money. I recommend going for ZenBusiness for any entrepreneur looking for an affordable and efficient solution for their LLC formations and incorporation needs.