Last Updated on April 22, 2023 by DMEditor
Ready to step into the print-on-demand (POD) world? If so, reading this Printify review can help you better understand the company, the costs involved, and what you can expect when working with them. POD might sound like an easy business model—and it is—but not if your customers aren't happy.
Customer satisfaction is one of the big things you need to think about when choosing between Printify and one of the many other POD companies that want your business.
Continue reading this article as I break this subject down and take you through more about Printify, so you can decide whether this is the best company for you to work with or if you need to stay in the hunt for the perfect print on demand partnership.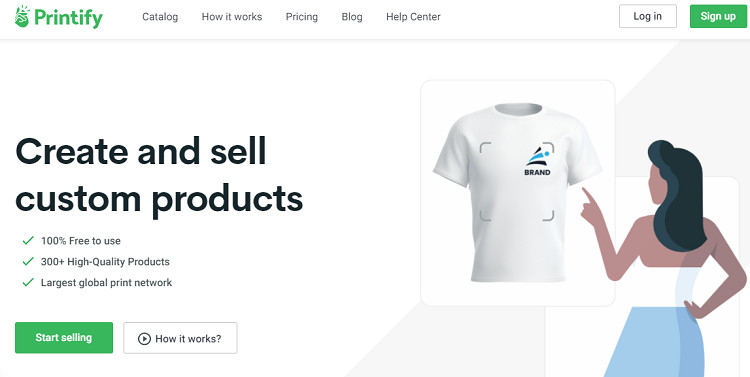 Knowing who is behind a company and what drives them is important for me. I want to know if I can depend on them to be there for the long term or if I'll invest a lot of time, effort, and money, and then they'll ride off into the sunset when they're done taking my money.
Here is a brief overview of Printify that can help you understand more about how they operate and what you can expect from them.
Printify describes itself as a print-on-demand network. This is a little different than some other companies like Printful that do all of their work in-house.
Printify allows you to work with different companies to get your order out to your customers. Some people love it, and some people hate it, and there are very few people that fall in the middle in their opinion on Printify's strategy for getting your products made and out the door.
The reason James Berdigans and Artis Kehris started Printify was to make merch available to everyone. Instead of having to deal with print shops on your own and figure everything out, these two geniuses wanted to make it easy for people like you and me—people that don't have all the time in the world—to create, sell and ship merchandise like the bosses we are.
They say their process is reliable and simple but doesn't everyone say that? Keep reading and let's get more into the nitty-gritty, so you can figure out whether Printify really is as good as they claim it to be.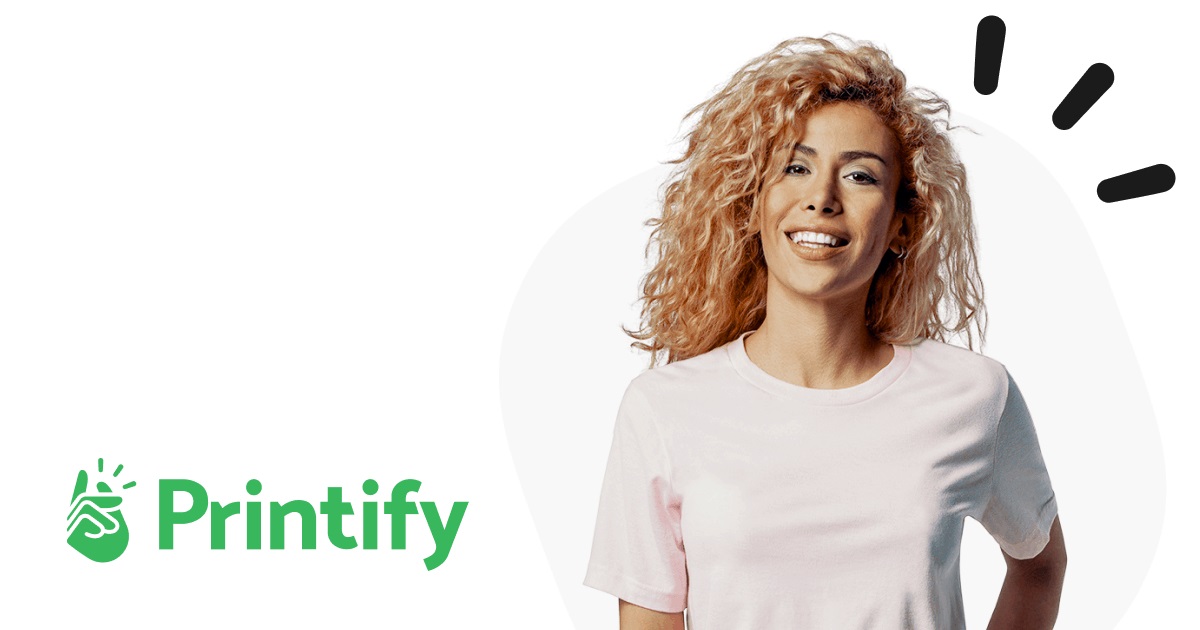 Drop Shipping & Printing Service for E-commerce | Printify
Focus on selling and branding. Printify will handle the rest – billing, design, and fulfillment. Wide selection of products – shirts, hats, hoodies, jackets, socks, mugs, posters & more. Dropship to customers.
Sign Up
We earn a commission if you click this link and make a purchase at no additional cost to you.
Who Uses Printify?

Well, apparently some very wealthy people.
For instance, one of the creators that use Printify, Mark Pasley, who runs famousinreal.life, made an insane $700k in his first year. Yes, that's bonkers, and maybe not everyone will do that, but hey, if he could do it, why not you?
Also, Rich Khun from Hustle Ninjas switched from doing his own printing to print on demand with Printify due to pandemic-related reasons and brought in a boatload of cash ($10,000 in April 2020 alone) using the platform.
Beyond these insanely awesome success stories, there are plenty of other people just like you and me quietly bringing in some side hustle cash. It really depends on what you want and how much time and effort you want to put into things.
So, here is my list of people that use Printify:
Stay at home moms
Freelancers
Business-minded people
Big businesses
Celebrities
Yes, basically any type of person uses Printify, so there is no reason you couldn't do it too.
Main Printify Features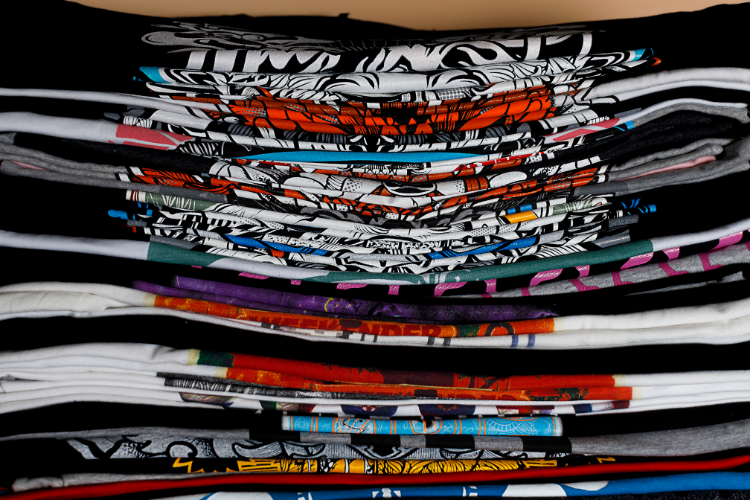 There are a lot of features to try on Printify, but some of them might not mean much to you until you get into the day-to-day operations of a print-on-demand business. You might not think a certain feature is very important, but trust me—these are great.
Order Routing – There used to be a time that your orders would just sit in Printify, and you'd have to cancel them if there was a problem. If the printer of your choice ran out of certain shirt sizes, colors, or something like that—you lost the sale. With order routing, you can now route that order to another printer so you can still serve your customer and still get the sale.
Custom Order Important – If you get a custom order from somewhere like Etsy, it will go to a special tab where you can find it, but the correct product down, add the artwork, and be ready to go to your customer. If you have similar products in the future, it will add them to your products, but it will show it still needs the artwork.
Replace Products & Print Providers – Should you ever need to change any of your products or a print provider, it's super easy to do that using Printify.
SOS – You can literally submit a help request through the text on a specific product. Just click "submit an issue," and Printify can easily identify it and fix the problem for you.
Product Selective Publishing – No worries about updating a whole listing. Just update the parts you need to, and you're good to go.
Product Migration Tool – Quickly and easily bring your orders over from another print-on-demand service, and Printify will take care of the rest.
Those are some pretty impressive features. I saw some older videos complaining about delays due to out-of-stock products and things like that, but thankfully the order routing feature now helps. Most people said they didn't have this problem, but it can feel like the end of the world if you do. You don't have to worry about that now.
Printify Main Advantages

You've already seen a lot of great things from Printify above, but I want to go into things a little more in-depth here. This is a big decision to make, and when you see some of these advantages, I think it might overshadow the disadvantages I'll go over below.
Offers Multiple Print Providers
At first, I kind of thought this was a drawback. My thought was that with so many different places to print, it might be frustrating to find someone that would work well with what I wanted to do. When I got into Printify to make my initial order, though, I realized it wasn't a bad thing at all.
When it comes to the list of providers available, you can see the cost of each item, how many days it would take them to make it and ship it, and their location. You use that information to figure out the best printer for you because it might not be the same as it is for someone on the other side of the world.
Allows You to Be Hands Off
With Printify, you literally have to touch nothing. You upload your designs, and you're ready to go. They take care of the packaging, shipping, and anything else that has to do with your order. If there is a problem, you reach out to them, and they resolve the problem.
For those of you that want to be more hands-on and ship your own products, there is an option to do that as well, so don't freak out.
Great Customer Support
When you do have a problem—and it is going to happen—customer support is all about making things good for you. They are available 24/7, so you will get a quick response and won't have to worry about keeping your customers waiting.
People that have used Printify for longer than I have confirmed that their customer service is amazing and something to be grateful for vs some other platforms they've used in the past.
Product Diversity
Printify has over 300 products to choose from. I am literally creating whatever I want in my house. If someone else wants to buy it, they can have it at it, but either way, I love it. Plus, it is kind of cool to advertise your products in your own house.
It's also amazing that with so many products, the product quality is really good.
Custom Branding
Your product won't look like it comes from Printify. The neck label will have your company on it, which is super cool in my book.
Printify Main Disadvantages
Here are some things to consider when you look at Printify because they can be annoying at least and a dealbreaker at most for some people.
Offers Multiple Printify Print Providers
Yes, I did put this as an advantage above, but for some people—it's not. They don't like that Printify outsources to other companies. If you like dealing with a print-on-demand provider that does everything in-house, then Printify is not for you. They have a network of printers, and you have to find the one that works for you.
This also means that you may have inconsistent print quality if you work with a smaller provider and they go out of business, and you have to find another provider on their network.
Limited Branding Options
Other print-on-demand services might have more branding options available. With Printify, you only get the neck labels. If that's not enough, you either need to look elsewhere or do your own shipping to the customer.
Printify Pricing Plans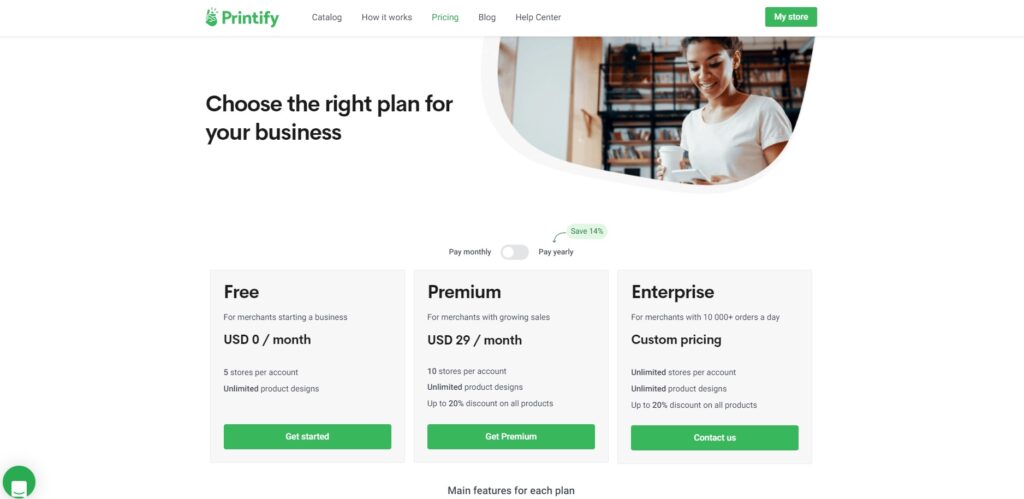 Printify Free Plan – Who doesn't like free? You can get started right away with up to 5 stores per account and unlimited product designs.
Printify Premium Plan – Pay $29/mo for 10 stores per account, unlimited product designs, and up to a 20% discount on all products.
Printify Enterprise Plan – If you get over 10,000 orders per day, you need to talk to Printify for custom pricing. You get unlimited stores per account, unlimited product designs, and up to a 20% discount on all products.
Printify Alternatives
There are plenty of other services you can use if you don't think Printify is the right print-on-demand service for you. Here are some of the best I've found:
Printful – If you want everything done in-house at a fair price, then Printful is a great option for you.
Gooten – Gooten is a little more on the high-quality side of things, but you will find this quality comes at a premium.
T-Pop – If you're in Europe, you might opt for T-Pop since they're out of France. If you aren't in Europe, it can take quite a while, but their branding customization wins a lot of people over.
JetPrint – This is a neat one because you can print your designs on watches. If you've always wanted to make custom watches, then—here you go.
FAQs
Question: Do I Need the Printify Paid Plans?
Answer: Unless you are selling a lot of products, you can stay on the free plan because it doesn't make sense to pay if you don't sell anything.
Question: Does Printify Have Enough Products, or Should I Go to Another Print-On-Demand Service?
Answer: Printify has over 300 products, so I think you're good to go when it comes to having enough products.
Question: Can You Make a Lot of Money with Printify print-on-Demand?
Answer: Everyone's experience is different, but if you have good designs that people want and a good marketing plan, you can definitely make good money.
Question: What is a Good Way to Promote My Print-On-Demand Products?
Answer: Many people promote their POD products through social media websites and see a lot of success.
Question: How are Printify Shipping Times?
Answer: Depending on the printer you choose, it may take shorter or longer. However, the average time all orders ship is within 2-7 business days from when a customer submits the order.
Bottomline – Should You Use Printify Print-on-Demand Services?
Ding, ding, ding. We've got a winner, folks. Printify is a great print-on-demand service, and I approve. I love how you can pick the printer you want to work with, which gives you more options for products and keeps the printers competitive, so they always offer the best.
The price is right, and yes, there are plenty of people making a lot of money with the Printify platform. The great thing is that there is still plenty of room for you to build your store and find a niche where you can make money with Printify too.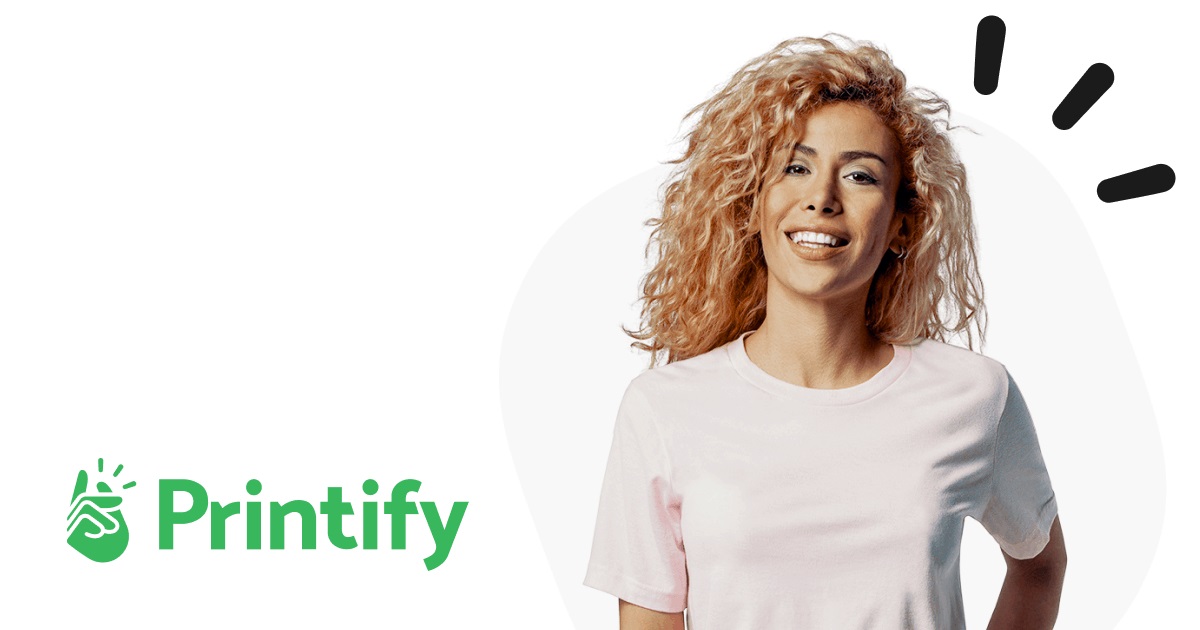 Drop Shipping & Printing Service for E-commerce | Printify
Focus on selling and branding. Printify will handle the rest – billing, design, and fulfillment. Wide selection of products – shirts, hats, hoodies, jackets, socks, mugs, posters & more. Dropship to customers.
Sign Up
We earn a commission if you click this link and make a purchase at no additional cost to you.
Maybe you aren't ready to get going yet. If not, check out these articles as well: