Last Updated
In our Customcat vs Printful comparison, we'll be taking a look at these two services to see which one is best when it comes to printing on demand.
If you want to start an eCommerce business, a print on demand site is a great way to go. It requires little investment for stock, allows you a lot of scope in terms of creativity, and doesn't require you to hold a ton of stock – perfect if you've got no storage space.
Customcat and Printful are two great print on demand websites, but how can you choose between them? We'll take a look at their differences, their similarities, and their features so you can decide which one is best for your business.
Main Differences Between Customcat vs Printful
The main differences between Customcat vs Printful are:
Customcat has a paid plan, whereas Printful has no monthly fees
Customcat's items are slightly lower in cost, whereas Printful's items cost a little more
Customcat has a very fast turnaround, whereas Printful has a slightly longer turnaround
Customcat offers a decent range of products, whereas Printful offers a bigger range with more variations
Customcat offers marketing tools like upsells and capturing customer data, whereas Printful does not
Customcat doesn't have extra design or branding support, whereas Printful does
Customcat doesn't offer warehouse and fulfillment options, whereas Printful does
Customcat only offers integration with two eCommerce platforms, whereas Printful offers many more
As you can see, there are many differences between these two services. Although on the face of it they offer the same basic service, Customcat's items (depending on which item) are slightly cheaper, and they have a very fast turnaround. Printful may take a bit longer, but they have no monthly fees.
Customcat's extra features sway towards the technical side (like split testing and being able to use customer data), whereas Printful's extra services are more design-led, with their own in-house designers to offer support and assistance with products and branding.
They do have some things in common though, as you'll see next.
Similarities Between Customcat vs Printful
Both services offer direct to garment printing and embroidery
Both offer to ship products directly to your customers
Both have a range of clothing items to choose from
Both offer integration with Shopify and WooCommerce
Both have a very useful blog and knowledgebase with good support
Both are fairly simple to use with straightforward instructions
Both offer great quality products with favorable reviews from users and customers
Both of them have a lot to offer in terms of quality, items offered, and shipping options. Either one is a great choice if you want to start a new eCommerce store, whether you want to sell apparel, or accessories, or homeware, or a bit of everything – so how do you choose which one is right for you? We'll take a look at each of them in detail, so you can see which one you think is best.
Customcat vs Printful: What is Customcat?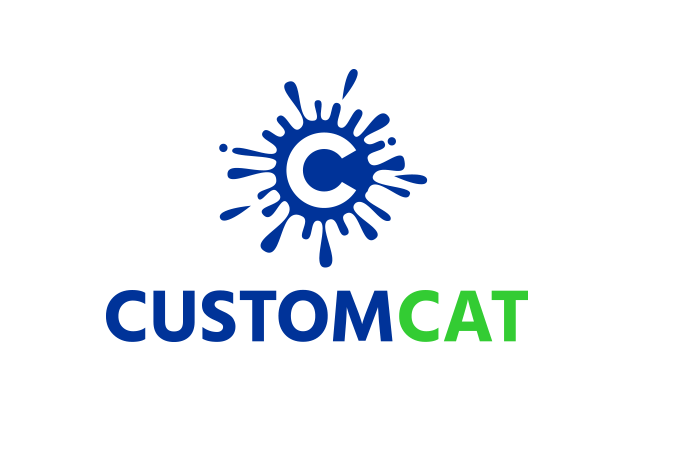 Customcat is a digital printing company based in Detroit. They use printing technology that requires no minimum order numbers. They also ship directly to customers, saving you effort.
Their turnaround time is incredibly fast, with orders shipped within 2-3 days (on average) – this is faster than some of the other print on demand services out there, giving them a competitive edge. They also offer discounts if you sign up for their $30 a month pricing plan.
They offer integration with Shopify and WooCommerce, or you can use their API with no monthly charge.
Customcat vs Printful: What is Printful?
Printful is a very popular print-on-demand service. They have a big range of products to choose from with multiple variations, with the option of direct-to-garment printing or embroidery.
The mockup generator allows you to see what your products will look like as well as generating images to use for your own store. Printful offers warehouse and fulfillment plans, as well as many integrations – these including Shopify, WooCommerce, Magento, Squarespace, Wix, and more.
They have 5 fulfillment centers in North America and Europe, so you can choose the one that is closest to your customer.
Customcat – Main Features
Products
Customcat offers a variety of products that can be customized:
Apparel
Men's t-shirts
Women's t-shirts
Sweatshirts
Jerseys
Polo shirts
Lined jackets and hoodies
Jackets
Casual shirts
Pants
Work apparel
Accessories
Other
Blankets
Towels
Laptop sleeves
Pet accessories
Drinkware
Ornaments
Bibs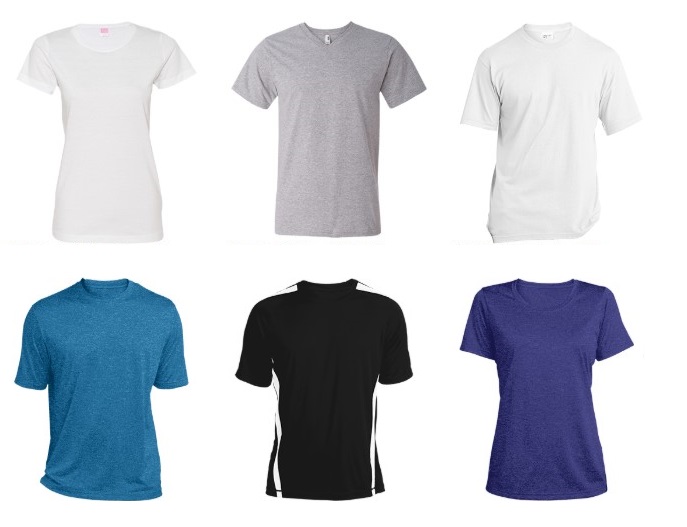 They offer three types of customization: direct to garment, sublimation, and embroidery. They also offer high-quality photo printing onto garments.
Clothes sizes tend to range from XS through to 6XL, and each garment comes in a range of colors. They have a few big-name branded products – these include Adidas Golf and Port Authority.
The print quality has been described as 'excellent' by users. Considering the fast turnaround time, this is pretty great. There are no minimum orders, either, so whether you need 1 item or 1000 items, you can get it from Customcat.
Shipping
Customcat uses the phrase 'hyper on-demand fulfillment' to describe the speed of shipping. Products are shipped within 2-3 business days (on average). They charge $3.99 shipping for the first product, with an extra $1.50 for every additional product in the U.S. Most products will arrive at their destination within 7 days, and you can choose to ship products directly to the customer.
International shipping is a slightly different story, with $7.95 shipping for the first product and an extra $5.95 for every additional item. International delivery can take 4-15 days once shipped.
Interface
Users can upload their designs to the Design Library area. Once your design is in the library, you can start to apply it to products. Clicking 'add product' will allow you to browse through Customcat's catalog of products. You can choose colors, sizes, and printing methods.
Once this is done, you can add your designs from your Design Library to the product. Once that is done and you're happy with how it looks in the preview, you can export the product to your Shopify or WooCommerce store.
This is all very straightforward, so not much of a learning curve to worry about.
Integrations
Customcat integrates with WooCommerce and Shopify – other services integrate with more eCommerce platforms, widening their range. If you use another platform to sell your products, you'll have to download Customcat's API. If you have the skills and knowledge to do this, you can bypass the subscription charge, which is a bonus – but the setup is more complex.
You can also order products via CSV (comma-separated value file – this is a text file with lists of data). This involves filling out a simple form to get in touch with Customcat.
Extra Features
Customcat offers a lot of extra features, including:
Immediate payouts from Paypal – giving you immediate payment once the product is shipped
Capture customer data – allows you to save buyer data to use for future marketing campaigns)
Upsells – present upsell strategies to your customers at the checkout page
Coupons – create coupon codes for your customers
Track sales conversion rates – track your ad conversion rates easily
Multiple users – have multiple staff members with different roles
Split testing – split test sizes, designs, and colors to see which ones sell best
Printful Main Features
Products
Printful offer a wide array of products, including:
Apparel
Shirts, including t-shirts, polo shirts, tank tops, ¾ length sleeve shirts, long sleeve shirts, and embroidered shirts
Jackets
Hoodies
Sweatshirts
Sweatpants and joggers
Leggings
Shorts
Dresses
Swimwear
Sports bras
Kids clothing, including shirts, pants, leggings, and baby bodysuits
Accessories
Hats, including caps, trucker hats, mesh hats, beanies, bucket hats, and visors
Bags, including tote bags and drawstring bags
iPhone and Samsung cases
Bracelets and necklaces
Flip flops
Socks
Face masks
Home and Living
Coffee mugs
Stickers
Pillows
Throws
Wall art
Bean bags
Aprons
They offer direct to garment printing or embroidery. Printful not only have so many choices when it comes to products, they also offer a huge range of colors and sizes:
They also offer a variety of fit types, which is great if you want to offer a bigger range of styles for your customers. They also have excellent reviews in terms of quality. They have a mockup generator on their own website. This allows you not only to see what your products will look like but also gives you images to use in your own store.
Shipping
Printful takes 2-7 days to create apparel and 2-5 business days for non-apparel products. Their average shipping time is around 4 days in the U.S.
The costs vary depending on the item. Shirts cost $3.99 for the first product and $1.25 for each additional product. They partner with FedEx, DHL, USPS, and DPD.
They also offer warehousing and fulfillment. This allows you to store products at their warehouse, with orders fulfilled by them as and when they arrive under your own branding. You do have to pay extra processing, fulfillment, and storage fees for this service. The fulfillment fee is $2 per package, picking is $0.95 per item, and storage costs $1.65 for 1-200 units (with $25 monthly minimum). You can find out more about this here.
They also do print-on-demand shipping. This skips a stage in the process, allowing your customer to receive their products directly from Printful.
Interface
To create products with Printful, you can choose a product, then apply an image or design. Printful make it clear if the image isn't aligned correctly, or if it isn't of the right size or quality. Like Customcat, it's very straightforward to use, and they offer guides and tutorials on their blog.
Integrations
Printful offer a lot more integrations than Customcat. Here is the full list:
Shopify
WooCommerce
Wix
Squarespace
Magento
BigCommerce
Ecwid
Weebly
Prestashop
Shipstation
Big Cartel
Gumroad
3Dcart
Launch Cart
This opens up a lot of options in terms of the eCommerce platform you can use (if you haven't signed up for one yet).
Extra Features
Printful offer some extra features, too:
Design services – these include logo design and designs for products
Branding – including inside label creation and custom packaging
Store setup services – this allows you to work with a team to create your store from scratch
Customcat vs Printful:  Pricing
Customcat
Customcat has two price plans. The CustomCat Lite plan has no monthly fee and is aimed at beginners. The CustomCat plan costs $30 per month, with reduced prices (as an example, a t-shirt on the Lite plan costs $9 per tee, whereas on the CustomCat plan its costs $7 per tee). This means you can make some big savings if you're selling products in high volumes.
In terms of pricing for individual items, a basic v-neck tee costs $11.19 per item. We'll compare this to Printful shortly. Customcat offers a 30 day free trial for their paid plan – you can find out more here.
Printful
Printful does not have monthly fees. Instead, you pay per order. For comparison, a v-neck t-shirt on Printful costs $13.54. So, the cost is slightly higher, but you don't have the monthly fees to worry about.
It can be difficult to compare pricing, because they have so many products to offer with a lot of variations. However, it does seem to be that Customcat works out a little cheaper per item – so you may decide that it's worth paying the $30 per month to get cheaper items.
You can find out more about Printful here.
Customcat vs Printful: Support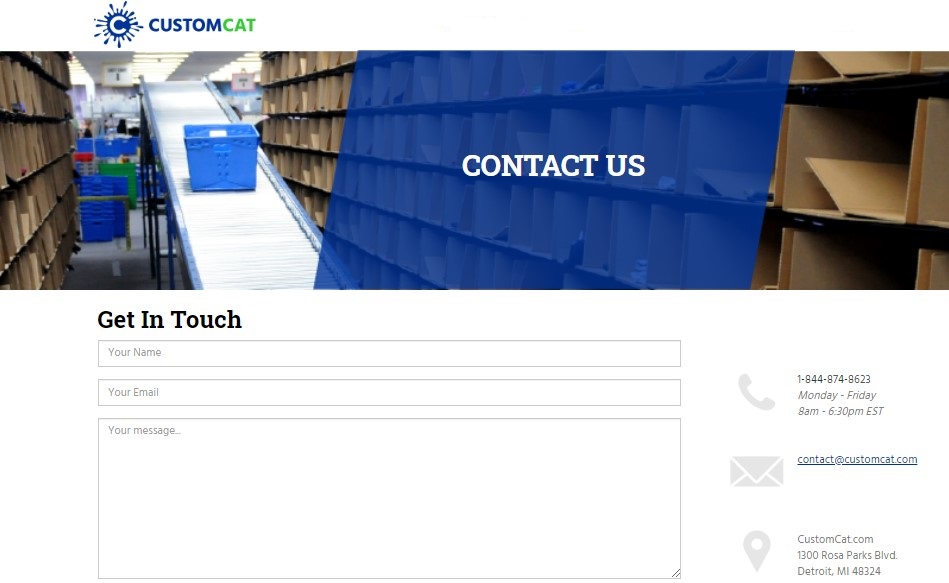 Customcat
You can contact Customcat in a range of ways – via the phone (Monday-Friday, 8am-6.30pm EST), email, or by using the contact form on their website.
They also have a knowledge base which is pretty packed with resources, including a beginner's guide, marketing guides, FAQs, and selling guides.
Printful
You can reach out to customer support via live chat or email. They also have busy social media communities, including Instagram, Facebook and Youtube – you can find tutorials and hints and tips there.
There is also a blog, with marketing tips and a beginner's handbook, as well as styles and trends and customer success stories.
Customcat vs Printful: Pros and Cons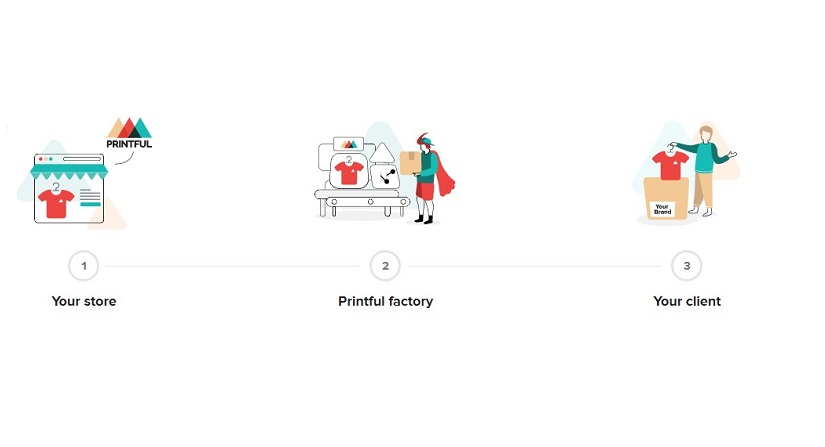 Customcat vs Printful Pros and Cons
Customcat
Pros
Easy to use
Variety of products to choose from
CustomCat plan lowers the price of popular items
Extra features including upsells, split testing, and customer data collection
Knowledgebase is helpful with good customer support
Super-fast turnaround
No minimum orders required
Cons
Only available for two eCommerce platforms
Not as many products or variations as Printful
Printful
Pros
Many products to choose from
Huge amount of variations
Warehousing and fulfillment options available
Extra design and branding support available
Helpful knowledge base and social media groups
No monthly cost
Lots of integrations available so should be able to find an eCommerce platform that works for you
Cons
Slightly more expensive per item than Customcat
Doesn't ship as quickly as other services
Customcat vs Printful: Are there any alternatives?
Printify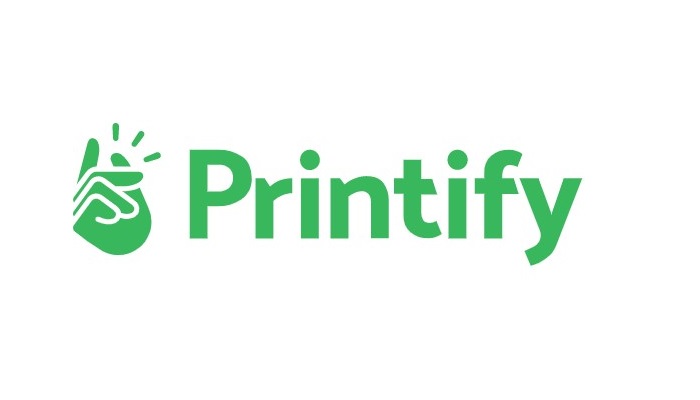 Printify is a print-on-demand service that offers over 200 products, including home decor, mugs, bags, and t-shirts. It has a free mockup generator (like Printful) which allows you to see what your designs will look like and gives you free images to use on your website. They integrate with many popular eCommerce platforms, including Shopify.
Zazzle
Zazzle is a large print-on-demand service, but it also has a marketplace packed with designs from artists across the globe. They offer a huge range of products for print-on-demand – over 1300 of them – including decor, bedding, clothes, accessories, paper goods, and drinkware. They do not offer integration with eCommerce platforms, however. You have to sell via their website instead.
Teespring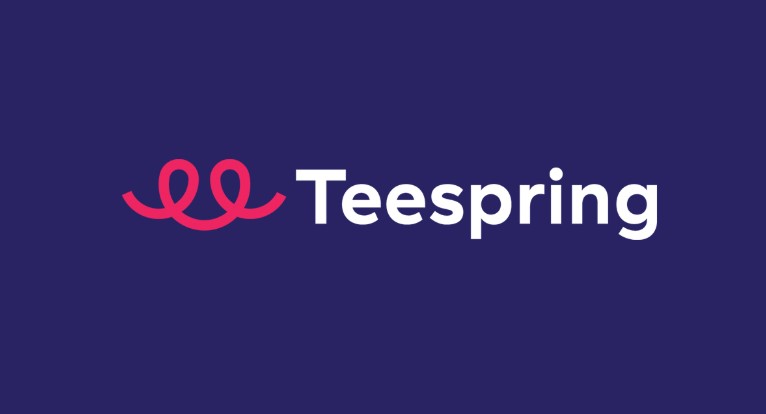 Teespring is a print on demand site that takes care of everything for you, including marketing, fullfilment, delivery, and even customer services. It integrates with lots of platforms online, and you can sell on various marketplaces like Amazon and eBay. They have around 50 products to choose from in a variety of categories including clothing and accessories.
Customcat vs Printful FAQ's
Can I use Customcat if I don't live in the U.S?
Yes – you can use Customcat as long as you have Shopify or WooCommerce.
Can I choose very intricate embroidery for Customcat?
No – embroidery has to be fairly simple.
What is Customcat's return policy?
Items will not be refunded unless there is an error on Customcat's part.
Can my customer make a change to their order with Customcat?
It depends on the stage of the process the item is at. You can pause an item if it hasn't gone to printing, which will allow the customer to make changes.
Can I print on the back of a Customcat t-shirt?
Yes, you can print on the front or back of a t-shirt.
What postal services do Customcat use?
They use UPS for shipping.
Are there any countries that Customcat do not ship to?
They do not currently ship to Cuba, Falkland Islands, Iran, North Korea, Somalia, Sudan, and Republic of the Union of Myanmar.
Can I use Printful if I live outside of the U.S?
Yes, you can use Printful outside of the U.S.
What is Printful's return policy?
If Printful deems a return to be an error on their part, they will process the return free of charge.
Can I order an embroidery sample from Printful?
Yes, you can create a sample order of your own design at a 20% discount, or you can order a sample of Printful's main embroidery techniques.
What technology do Printful use to print onto items?
Their standard is direct-to-garment printing, meaning they can create photo-quality prints.
How durable are Printful's direct-to-garment items?
Tests have shown that Printful's direct-to-garment items wash just as well as screen printed items.
Can I order samples without a design?
No, unfortunately, they do not offer samples without a design.
Customcat vs Printful Conclusion
If you want to choose between Customcat and Printful, we hope this has made the decision a little easier.
Both services offer high-quality products with excellent printing and several customization options. They both ship around the world, too.
They do differ quite a lot in terms of features, availability, and pricing.
Customcat is great if you happen to have a WooCommerce or Shopify store (or you like the look of either of them). The interface is very simple, and they do offer a good range of products, including some branded products. Their main draw is the fast turnaround – if this is important to you, you might want to consider choosing Customcat. The 2-3 day printing time is very fast compared to some of the other print on demand services out there, and although you might think the quality will be lower to compensate, that does not seem to be the case.
Customcat's behind-the-scenes features – split testing, upselling, and the capture of customer data – are great from an analytics and marketing perspective. These simple tools could make a big difference to your sales, so although they might not sound exciting, they are useful to have.
In comparison to Printful, they have fewer products, less customization in terms of colors and sizes, and less of a focus on design. The impetus is on you to create designs – they're more focused on helping you to sell more products, and to get them out to your customers quickly.
Whereas Printful allows you more creativity. Their in-house graphic designers can help you to create the products you've envisioned – or they can tweak your own designs so they work perfectly on certain garments. This service does cost extra, but Printful's blog has a design focus, too, with lots of free tips on color matching and staying up to date with the latest styles. Having the option to store stock in their warehouses is useful, too, although again this comes at an extra cost.
Ultimately, that's where Customcat comes out on top. Although it's difficult to compare pricing given that Customcat has a monthly fee and Printful doesn't (and items are all priced individually), on the whole, Customcat seems to be cheaper per item. That combined with their faster turnaround time might sway you towards choosing them.
Both services are great, though – which one you choose will really depend upon your individual needs. Now is a great time to get into eCommerce – why not give it a shot?
Do you use Customcat or Printful? We'd love to hear your thoughts and feedback via the comments.
Recommended Reads: