Latest posts by Katrina Dent
(see all)
Last Updated on November 23, 2021 by DMEditor
In our Paychex vs ADP review, we'll be looking at the two platforms in detail to help you decide which one you'd prefer.
We know that having a competent payroll software is essential to run your business – whether you have a small business of a multi-million dollar company.
With so many payroll software providers out there, it can be challenging to know the right payroll service to choose.
Main Differences between Paychex vs ADP
The main differences between Paychex vs ADP are:
Paychex has more features whereas ADP is less expensive

Paychex has 24/7 live support whereas ADPs is unhelpful

Paychex saves internally, whereas ADP has a cloud-based storage
Paychex supports small-to-mid-sized businesses, whereas ADP is ideal for all businesses
Paychex vs ADP: What is Paychex?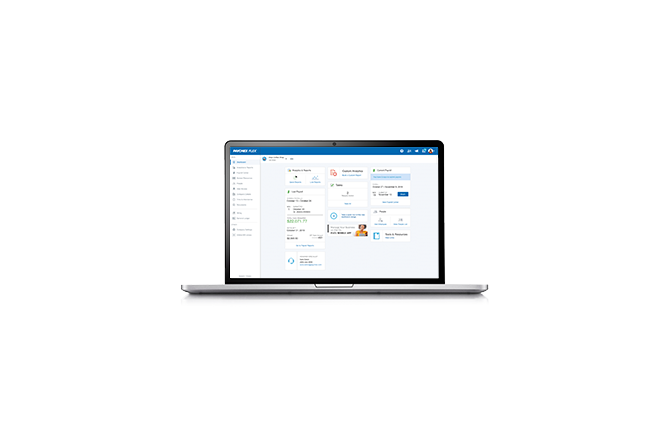 Paychex is one of the oldest payroll software currently in circulation. Initially founded in 1971, Paychex, Inc has provided human resource, payroll and benefits services for small- to medium-sized businesses.
Paychex – the Main Features
Payroll and taxes, along with taxation and combined HR services

Online hiring complete with background checks and employee screening

Group health insurance, employee benefits, and time attendance

Retirement plan management with payment processing

SUI and Safety programs with PEO and online payroll management

COBRA administration and analytics and reporting
Paychex Payroll Company Overview
The onboarding process for Paychex is lengthy and takes 48 hours to complete after sign up. While onboarding, a customer service representative will call you for support. They will ask you questions about your business's taxes, bank accounts, employee and company information, and Paychex will handle the rest. This onboard manager will help you going forward.
Running payroll is confusing, but you have two options for initiating this procedure: calling into the account manager or processing them online on the mobile app or Paychex account. When payroll is approaching, the dashboard will alert you when it's approaching. Fill in any empty bosses on the screen that the onboarding manager didn't.
Once all the necessary boxes are filled, Paychex will perform calculations, determine what each employee is owed, and request the software to process. After a 15 minute hold, all payment will show up via their payment preference -whether it's paper check, direct deposit, or prepaid MasterCard. Tips can also be distributed electronically.
Paychex Compliance and Tax Administration
Although Paychex has more features than ADP, their systems are more compact despite being customizable. Running payroll once set up is simple, as the system will automatically calculate, pay, and file payroll taxes with the correct state, federal, and local agencies. Documents provided during onboarding like state withholding forms, W-4s, and I-9s will help with taxes.
For an added fee of $99, an add-on titled Paychex Promise will safeguard against online payroll interruptions and extend the collection of payroll funds from bank accounts for up to seven days. Customers using this service can also receive access to a payroll fraud hotline, improve their business credit, and get lending options.
Paychex Reporting
One of the pricing tiers called Flex Select lets users gain access to analytics with over 160 preset reports. Reports are updated in real-time and are viewable at any range, including per business quarter or pay period. You can build custom reports and export them using a variety of formats, including Microsoft Word.
Although reporting is mentioned as one of their better features, many users, including us, have had issues seeing reports – especially if they're over six months old. The lookup feature sometimes doesn't show a report, despite the date or time being accurate. The search function requires more work before being feasible.
Paychex Employee Self-Service
Employees have access to an online portal with the upgrade to Paychex Flex Select. This allows them to complete onboarding procedures like new hire paperwork, change personal information, view payroll data, fill out tax forms, view time-off requests, and make time-off requests. The negative is that it comes at an extra cost – which could make or break a purchase.
Employers who wish to upgrade to benefit from employee self-service, know that employees also have access to learning platforms through their online portal. These courses can be modules the company makes themselves, or by linking to other websites. Courses like workplace productivity, time management, and financial wellness are available through the app.
Paychex Features to Consider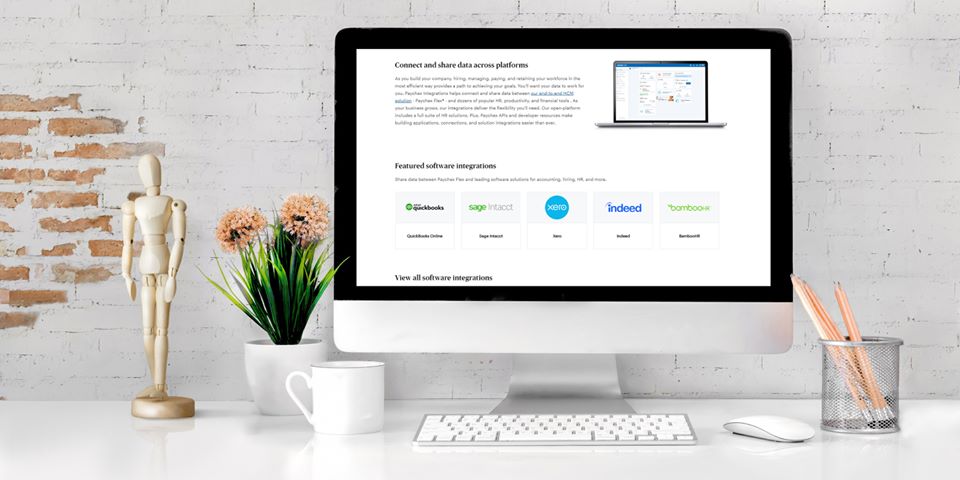 There are multiple features available to your plan for an additional fee, although the cost isn't directly known. For those interested in a customized plan, you can add workers' compensation reports, accounting software, unemployment insurance assistance, employee background checks, in-depth reporting tools, and more.
There are also various HR services you can add, like employee benefit and records administration, employee screening and onboarding, recruitment and applicant tracking, group and individual health services, insurance overviews, payment processing, and more. Due to the vast majority of services available, anyone can create their own plan custom to their needs.
The pricing options for Paychex is available only upon request. You must contact the company directly for more details and ask for a quote.
In general, the price tiers are based on what you mix-and-match on your plan, which is highly scalable for all businesses. Plans are customized based on your needs and add-ons you wish to use. If you want to find out more
Paychex: Pros and Cons
Here's what we like and dislike about the platform.
Pros
Software is easy to navigate

Scalable in both size and features

In-depth customization features with unlimited custom fields

Administration and HR benefits available at a higher cost

24/7 live phone support and expansive FAQ section
Cons
Expensive for the average small business

Interface issues despite customization

Reports are complicated to file or lookup
What is ADP?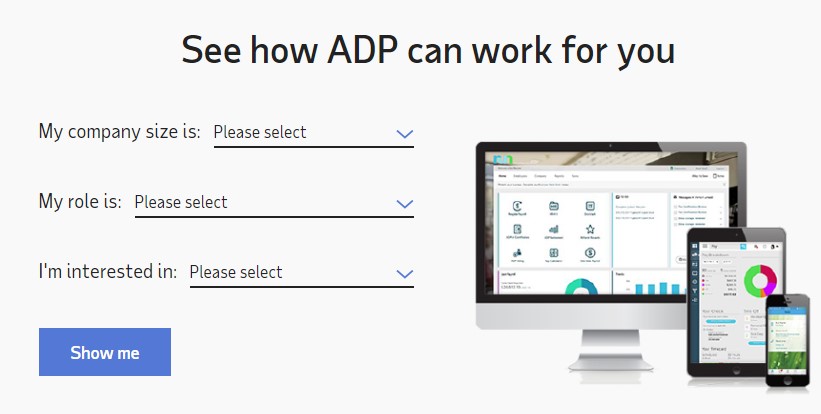 Even older than Paychex, ADP was founded in 1949 and is commonly known as a provider of human resources management services and software. From timecard readers to fully stocked software, they are name stays in the payroll industry.
ADP – the Main Features
Payroll processing and ACA administration software with HR outsourcing services

API library and online support with multi-lingual services

Mobile friendly and web-based dashboard support with scalable plans

Cloud-based storage with user permissions, analytics, with ACA benefits administration

Global human capital and human resource management

Employee and manager self-service and talent management
ADP Overview
A cloud-hosted software, ADP can be accessed throughout the web and doesn't need installation software. Just select a plan and login to your account from the website. Once logged in, you're directed to the Setup Wizard, where you fill out necessary business information, taxes, online payroll calendar, earnings, deductions, benefits, and workers' compensation.
Enter contractor and employee information, with relevant details like their legal names, SSN, date of hire, birthday, contact information, and gender. Then, fill in their earnings, pay rate, how they get paid, and various tax information like their W-2, exemptions, and allowances. Once all employee info is entered, you can start processing payroll.
Although this is a lengthy process, once done, ADP will run your payroll processing and calculate deductions like health benefits, tax, and retirement contributions. ADP has three payment delivery options, including paper check, direct deposit, or onto a prepaid Visa debit card.
ADP Payroll Tax
ADP will automatically fill out and file the forms required for taxes, including state, local, and federal agencies. If there is a problem with your taxes, ADP will handle questions from taxing agencies regarding payroll taxes. As a bonus, ADP will provide your employees with their 1099 and W-2 forms automatically.
ADP Integration
For businesses that use accounting software, ADP Payroll integrates with most major providers, including Xero and Quickbooks. ERPs such as FinancialForce and Infor seamlessly flow between HR and payroll. ADP integrates with other types of software solutions, including time and attendance, recruiting, learning, and more. For a full list, contact ADP directly.
ADP Payroll Reports
The live dashboard has a sophisticated reporting function that generates reports on earning records, payroll processing summaries, retirement contributions, timecard comparisons, and much more. For more accurate reporting, you can filter the reports by employee, date, or type on compensation. Payroll reports can be exported to Microsoft Excel for more customization.
ADP New Hire Reporting
When you add a new employee into ADP, New Hire Reporting fills out all new hire paperwork and submits it directly to the appropriate federal agencies in your state. Due to this reason, ADP isn't an international software and can only work and report within the United States. Still, this saves a lot of time emailing or mailing separate documents.
ADP HR Services
ADP is also a comprehensive human resources tool with an expansive library of information, and key government forms that guide proper HR practices. On more advanced plans, ADP can integrate with ZipRecruiter as well as conduct up to 5 background checks annually, and one-on-one assistance from ADP's own HR employees.
ADP Compliance
Advanced plans include compliance features, like enrollment in ADP's own Labor Poster Compliance Service and wage garnishment for employees who have declared bankruptcy. Advanced plans may be worth it for more substantial organizations because ADP will handle and manage auditing rates and find cheaper unemployment insurance options for the best deals.
ADP Customer Service
ADP has support for employees and employers 24/7 through email or phone. From our experience, their customer service staff wasn't helpful for advanced problems that their support pages couldn't fix. Email correspondence, on average, takes over a day. We have heard that questions related to HR were more successful with other users.
ADP Time Tracking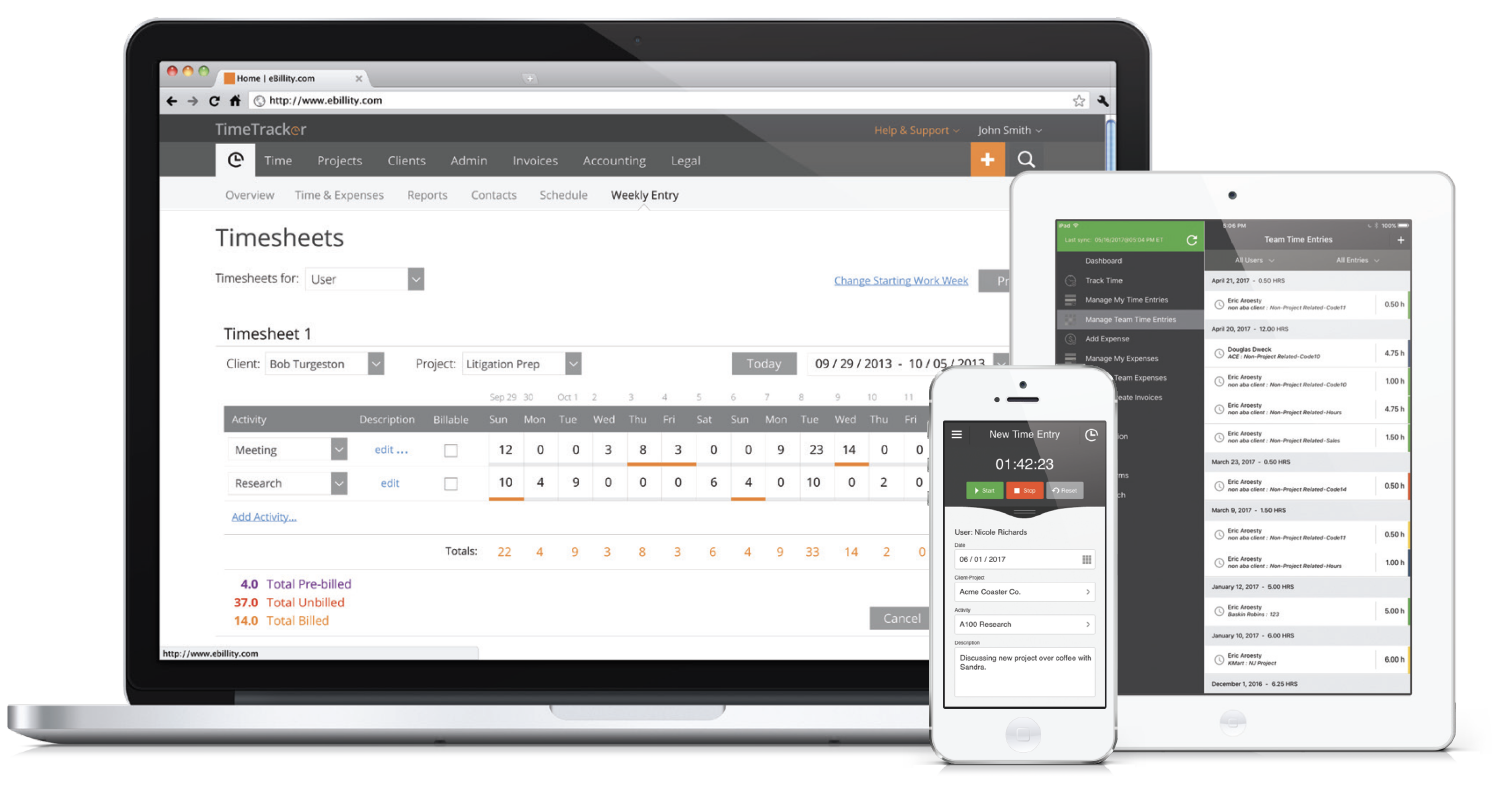 ADP has a built-in time and attendance tracking tool that syncs with the internal payroll system for fast processing. Since ADP is a web-based software, users can clock in and out of work from a mobile application, track overtime, and request PTO without logging in from work. Employers can approve timecards, manage PTO, and create and change schedules.
ADP Pricing
The pricing options for ADP is available only upon request. You must contact the company directly for more details and ask for a quote. In general, the price tiers based on your organization size: 1-49 employees, 50-999 employees, and 1,000+ employees. Plans are customized based on other needs and add-ons you wish to use.
ADP Pros and Cons
Here's what we like and dislike about the platform.
Pros
User friendly with hours of tutorials and online training

Centralized web-based application – can be used anywhere

Paperless information makes data easier to access

Cloud-Based Storage easily accessible to all employees

Fast speeds from E-Time to ADP Workforce
Cons
Although customer service is accessible, they're ultimately non-supportive

Difficult to recover the previous year's tax information

Can't view or save electronically sighed letters
Paychex vs ADP: Which One is the Winner
Both platforms have their strengths. However, we do have a clear winner here. For us, ADP is a more user-friendly platform and allows you to scale your small business into a large one without spending hours figuring out the software.
Although Paychex has a large number of features and better customizability, you can still achieve a lot with ADP, and the good it can do to your business makes it our top choice today.
If you still want to give Paychex the benefit of the doubt, here are detailed comparisons with other similar platforms as well: Gusto vs Paychex and Paychex vs Surepayroll, which will help you finally decide!
Frequently Asked Questions about Paychex vs ADP
How do I get my pay stubs from Paychex?

To check your paystubs on the Paychex platform, go to "My Account" on the dashboard in the software, then click "Check Stubs" from the drop-down menu. If this section is empty, the document may not have gone live on the website yet. "Check Stubs" may not appear without the proper permission from your employer. Contact your employer or Paycheck customer support.
How do I log into Paychex?

Logging into Paychex requires you to select your role from the system. However, if you are not using MyPaychex or Paychex Flex, you can log into the website to check your paystubs, W-2s, and personal information. If you are currently an employee or employer, you can use this system to request time off, or view timesheets.
What does ADP stand for?

ADP stands for Automatic Data Processing Inc. Founded in 1949, ADP Workforce was one of four American companies in the S&P 5000 to have a triple-A credit rating up until 2014. Their business services include human resource management, services, and software. One of their first payroll machines included the ADP Model 4500 timecard reader.
How do I get my pay stubs from ADP?

Enter your password via the ADP Portal and sign in with your User ID and Password. On the homepage, you may see the Employee/Manager tab. Once selected, you can view your pay statements by clicking on Pay & Taxes, then Pay & Tax Statements. Finally, choose the dates for your statement and download it to print.
Paychex vs ADP: Final Verdict
Let's take a look at how the two compare.
User-Friendly
Based on customer reviews, Paychex is a complicated platform that takes weeks to understand, whereas ADP has an average learning curve of a few hours. Most of ADPs features are automated once you insert the correct data. ADP wins due to its user-friendly interface and helpful customer service department.
Features
ADP Workforce and Paychex have similar features, but ADP doesn't support check printing, benefits management, or 401 (k) tracking – at least in their lower tiers. In ADPs higher tiers, these are supported along with most of Paychex's product features. Paychex wins in the features category because they're more customizable and in-depth.
Service Provider Price Comparison
The price is difficult to scale because the software's cost is determined by what you add-on to the software.
However, we know that Paychex is often viewed as the pricier option based on similar features compared based on cost.
Does a cheaper platform mean it's better? Definitely not.
In this case, ADP wins at this category price due to the scalability of the platform.
ADP allows your business to scale to over 1000+ employees, with the price capping out faster because the features aren't mix-and-match.
Paychex has a seemingly infinite pay ceiling that can cripple small businesses. If you're starting your business without an online payroll platform, pick ADP for its more reasonable price tiers.
Further Reading on HR Management and PEO Services: